Top 15 things to do in Dubai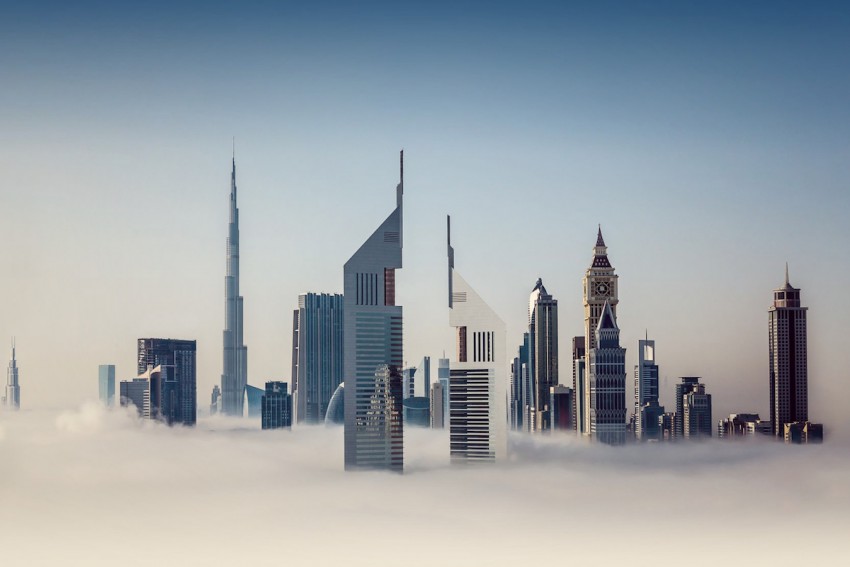 I've been in Dubai more than 15 times, my family used to live there… maybe that's why I have a special connection with this city. I like Dubai, is like Las Vegas on Steroids. With its audacious architecture, spectacular skylines, fashion and nightlife, flourishing contemporary art scene… and of course, amazing weather and beaches.
Contrary to rumors, Dubai it has more to offer than concrete. Yes it doesn't have Versailles or the Colosseum of Rome, but it has the biggest skyscraper on the planet (an innovative piece of architecture) and that's pretty amazing too! It's incredible how fast it grows this city… 40 years ago there was nothing here, and now you have one of the biggest metropolis on earth! Dubai, known as the entertainment capital of the Middle East, is a city full of greatness: galleries showcasing contemporary Arabic art, cosy teahouses, crowded souks filled with gold, spices and fine Emirati cuisine, a sleek metro that zips through the sky like something out of Blade Runner, man-made islands, giant shopping malls, indoor ski, water parks, clubs and bars, desert, luxury hotels, fountain shows… well there's a thousand things to do in Dubai. A Special thank to Emirates for inviting me to visit Dubai and giving me the opportunity to do some activities I never done before.
WHEN TO GO
One of my favorite things about Dubai is the weather… it's always summer. Best time to visit is during October-March, when temperatures are cool – did you know that usually it only rain 6 days?
If you're heading here for sun, sea and sand, spring and autumn are ideal, when you can bronze your body by day and cool down after dark.
Summer is the cheapest time to visit Dubai, but get ready to burn! Temperatures can easily go over 50 degrees Celsius in July and August. I was there during August and the water temperature was 37ºc… it was painful.
HOW TO GET THERE
You choose Emirates – All Emirates flights have a stopover in Dubai, that's great for those who want to visit and explore the city. From Lisbon to Dubai, the flight cost is around 600€ (it depend of course the date you choose). You can also read my experience with Emirates in this post: 15 Reasons why I Love Emirates.
VIDEO
Ready to explore Dubai in 2 minutes? Watch this video I did during a stopover of 2 days in Dubai.
TRANSPORT
Transfers: From Dubai International Airport, your best bet is a taxi ­– unless your hotel has offered you a free transfer. Taxis are cheap in Dubai and they are metered: flag fall is AED20 for a small vehicle or AED25 for a large vehicle (20 Arab Emirates Dirhams – about 5€) from the airport and Dh1.60 per kilometer thereafter. A fare into Deira might cost up to AED35 (about 9€), to Bur Dubai or Sheikh Zayed Road AED70 (17€), and to Jumeirah AED80 (20€).
Other options are the Dubai Metro (metro.rtaprojects.me) and the Dubai Bus (bus.rtaprojects.me), however, many of the bus services have now been replaced by metro services, or entail a combination of metro and bus to reach your destination. Both sites
Getting around
Public transport: The Government's Road and Transport Authority (www.rta.ae) operates all public transport in Dubai, including the Dubai Metro and Dubai Bus services. Routes, timetables and fare information are available on its website. The super-clean and comfy Dubai Metro is best for shopping trips, connecting shoppers between many of the best malls, including Mall of the Emirates, Dubai Mall and City Centre. Tickets range from AED1.80-5.80 (0,44€ TO 1,50€) per trip depending on how many tiers travelled, and you can travel all over Dubai for a day for AED14 (3,50€).
Taxis: For me this is best option to discover Dubai, is cheap and simple. Dubai Taxi Corporation (www.dtc.dubai.ae) is the most professional operator in Dubai. All taxis are metered. A short taxi ride around the city can cost as little as AED20 (about 5€) or up to AED80 (20€) from one end of the city to the other. If you're heading to Sharjah or taxi a taxi to the Northern Emirates, you'll be charged an additional fee of AED20.
Car hire: Those who want to see more of the UAE than just Dubai typically rent cars at the airport. There are dozens of car rental desks in arrivals, including Europcar, Thrifty, etc… but you'll score the best deals by booking online in advance. An international drivers' license, obtained in your country is required. prices are about 25€/per day, of course it depends the car you choose. When renting a car, if police ask you too stop, you STOP! Otherwise they have permission to open fire.
Keep in mind that the UAE has one of the highest road death rates in the world, drivers are reckless and they frequently break road rules, so the likelihood of an accident is high. Dubai's traffic can be horrendous, so avoid driving between 8am and 9.30am, during lunch time, 4pm and 6.30pm (when everybody are going home), and around 8pm to 9pm on Thursday and Friday nights (when everyone goes out). Otherwise you will spend hours in traffic jam, specially on the highway from Dubai to Sharjah. Warning – If renting a car, avoid driving in sandstorms when visibility is low and during rain when roads are hazardous because of poor drainage. Look out, too, for camels on highways.
COSTS
Food: As in Europe, it is not difficult to find restaurants that serve a good meal for approximately 16€. Basic dinner out for two in neighborhood pub can cost you 50€. A meal with wine can easily reach 40 € per person! And dinning in fancy restaurants can cost you a month vacation in Cambodia!
Drinks: 4€ – 7€ for a beer, because most places you can get it will be a bar in a hotel.
Hotels: Dubai is not really known for its hostel style accommodation, however, hotels in Dubai are not so expensive comparing for example to Europe or USA. You can easily find a great hotel for 50€/night, 5starts hotel as Kempinski or Sheraton if booked in advance can cost you less than 200€/night.
Visas: GCC nationals do not require a visa. Citizens from the UK, USA, Australia, New Zealand and most Western European and Far Eastern countries are entitled to a free, 30-day extendable visit visa on arrival. Others must obtain a visa through a local sponsor or hotel. Brazilian travelers: You should request your visa online one month before your trip. In case of flying with Emirates you can request your visa here. Otherwise you should contact your travel agency or airline company.
LOCAL LAWS AND ETIQUETTE
Dubai, although a Muslim emirate, is one of the most liberal of all emirates in the Middle East. Islam is an important aspect of UAE daily life. If you want to be accepted, don't forget:
Dress modestly: women should wear skirts to the knees or longer, tops with sleeves, and nothing too tight or revealing; men should wear trousers/jeans and tops with sleeves. While you'll see foreigners wearing less, this is highly offensive to Emiratis.
Swimwear only at the beach or hotel swimming pool. Otherwise you risk being fined or jailed.
Don't display affection with the opposite sex in public, especially during Ramadan when it's forbidden (along with eating and drinking in public during daylight hours). Holding hands, kissing or gets cosy with your other half could lead to arrest and imprisonment. Also, Sex between those who are not married is illegal and can lead to severe criminal sanctions.
Homosexuality: Homosexual acts are illegal and subject to severe punishment.
Don't use rude gestures in public, no matter how angry you might be with the guy who just cut in front of you! Again, this can get you in serious trouble in Dubai.
It is against the law to drink in public, or to be intoxicated in public; so always take a taxi directly to the hotel after clubbing or boozing at a pub. Alcohol is available in hotel and club restaurants and bars; restaurants outside hotels are not allowed to serve alcoholic beverages.
Never shake hands with an Emirati woman unless she offers her hand first, and don't photograph women without permission.
The weekend in Dubai/UAE is Friday and Saturday. Most people have Friday (prayer day) off, which feels like Sunday in Europe. Supermarkets tend to open 8am-10pm daily, while shopping malls open 10am-10pm daily.
Don't photograph Sheikhs' palaces, police stations, military buildings, ports or airports.
If you go clubbing, don't wear sneakers and shorts. Otherwise you're not be allowed to enter any club. Dubai also has some interesting laws when it comes to nightclubs. They all must close at 3.00am, 21 is the official minimum age allowed to purchase alcohol though some clubs can also refuse entry to anyone under 25.
At some of the most prestigious clubs in the city, doormen tend to be a little strict, but as long as you have at least one girl in your party, you should be fine.
Drugs: The UAE laws on drugs are extremely strict, and include the death penalty or life in jail, don´t be stupid!
Women Travelers
Dubai is safe for women travelers. Women are permitted to drive, work etc, and lead a liberal lifestyle in comparison to several other Gulf counterparts. Besides clothing restrictions, Dubai is a great place for solo female travelers, special those ones who love shopping.
Crime
Dubai has a very low crime rate, however, you are advised to take care of your valuables in busy public places and when using the public transport. By the way, don't steal nothing, they have cameras everywhere 🙂
EMERGENCY PHONE NUMBERS
Emergency services: Dial 999 (police), 998/999 (ambulance) or 997 (fire department)
Dubai Tourism: definitelydubai.com and dubaitourism.ae has kiosks in all the big shopping malls
USEFUL WORDS
Hello! Welcome! – Ahlan! (or) Marhaban
Hi! – Salam!
Good Morning! – Sabah el kheer
Good Bye! – Ma'a salama
Thank You (Very Much) – Shokran (jazeelan )
You're Welcome! – Al'afw
Yes – Na'am
No – Laa
TIPS BEFORE YOU GO
Time difference: +4 hours (From Portugal)
Flight time: Lisbon to Dubai is around seven to eight hours
Currency: UAE dirham.  US$ 1 = AED 3.67.
Electricity: Domestic supply is 220 volts.
Language: Arabic is the main language in Dubai. Majority of the local people here can understand and speak English.
Vaccinations: No special injections are needed.
WHERE TO SLEEP
Armani Hotel Dubai

Giorgio Armani's first hotel opened in 2010 in the world's tallest tower, Dubai's 828-metre Burj Khalifa, amid much fanfare. Built on the first 39 floors the hotel has sharp lines, neutral tones, stone and mahogany predominate. The best rooms have overlooking views to the Dubai Fountain… and for those who like shopping, the biggest shopping mall in the world is just 100m away.
Jumeirah Dar Al Masyaf at Madinat

Inspired by the traditional courtyard summer houses of old Arabia, these standalone two-storey houses offer an exquisitely designed hideaway – the premium accommodation of the resort.
JW Marriott Marquis Hotel Dubai
Want to sleep in the clouds? The JW Marriott Marquis Hotel Dubai is a striking addition to an already spectacular city. As the world's tallest hotel, the hotel has 1,600 guest rooms and suites spread out across two towers and 72 spectacular floors. Last time I visited Dubai I stayed here, and I totally recommend.
One&Only The Palm Dubai
Dubai's most intimate seaside enclave commands an enviable spot on a private peninsula of Palm Island. Rimmed with a stunning secluded beach, with privileged views of the impressive Dubai skyline.
GET CRAZY
Burj Al Arab
Burj Al Arab is probably the most famous hotel in the world, located within a magnificent glass sail-shaped building rising from the waters of the Arabian Gulf, about 280m offshore from Jumeirah Beach. The 7starts hotel and Dubai landmark, has 202 suites, each one with a private butler and arranged over 2 floors, and an 'underwater-experience' signature restaurant… not for every wallets, a room can cost you between 1800€ to 21.000€ per night.
CHEAP & COOL
Novotel Suites Dubai Mall of the Emirates
Everything Dubai has to offer is just minutes away from Novotel Suites Dubai Mall of the Emirates. This stylish 3-star hotel is a mecca for shoppers. With beaches, the marina, even skiing, just a stroll away.
WHERE TO EAT
LA PARRILLA
A true taste of Latin passion.
Stunning views, authentic Latin American cuisine and live entertainment give La Parrilla a particularly warm and welcoming atmosphere. A meat lovers paradise, the restaurant offers an alternative dining destination for quality food set against a 25th floor vantage point. With a name that literally means 'The Grill', La Parrilla exudes sizzling meats and Latin American style from the every moment you arrive.
MÉRIDIEN VILLAGE TERRACE
My family and I used to go here very often, the atmosphere is great, set in a piazza style terrace, Méridien Village Terrace offers themed cuisine evenings with outdoor dining and live music entertainment. The buffet is delicious!
ZHENG HE'S
The menu offers dishes that blend modern Western presentation with old Chinese flavors. Located on a canal that weaves itself into the Madinat Jumeirah resort, it has an atmosphere of ancient simplicity with stunning views to Burj Al Ara.
AT.MOSPHERE
What about eating at 442m high? At.Mosphere is the tallest restaurant in the world, I could say that the food at ambience here is fabulous, but the most impressive thing is the views!
Al Fanar Restaurant
With an ambience of Dubai in the 1960's, and with the taste of Authentic Emirati Cuisine, AL FANAR RESTAURANT and CAFÉ will revive the memories of Dubai when it was a small town on the shore of the Arabian Gulf.
NOBU
Located at the Atlantis Hotel, Nobu fuses Japanese style with Arabian influences, while retaining Nobu classics.
The restaurant also has a sushi bar and private areas for more intimate gatherings.
BUDDHA BAR
Considered to be one of the best venues in Dubai, the Buddha Bar has a restaurant, bar and outdoor lounge opening onto the Arabian Sea — Buddha Bar is famed for its unique food, eclectic atmosphere and chilled sounds. The sumptuous restaurant serves a fusion of sushi, Chinese and Thai food.
AL MAHARA
The restaurant is not underwater and neither is the 'submarine' that takes you there, still, it is an extraordinary and unique experience dining within the vast aquarium that sets the scene for Al Mahara. Cuisine: seafood–oriented.
Offering authentic Thai cuisine, Mango Tree is located in the exclusive Souk Al Bahar, set against a backdrop of the Burj Khalifa and the fabulous Dubai Fountain.
NIGHTLIFE
Dubai nightlife is crazy! Here are my favorite bars and clubs. Make sure you dress properly, no sneakers, no shorts!
UPTOWN BAR

Right at the very top of Jumeirah Beach Hotel, Uptown Bar is somewhere you can relax outside while enjoying the cool Arabian breeze and admiring one of the finest views in the city accompanied by excellent tapas and jazz music until 2am. 
NEOS

The striking sky lounge is definitely a destination venue and a 'must see' for those looking for a heightened experience. Located on the 63rd floor, Neos offers stunning city views in an art deco yet contemporary setting. Unfortunately last December, the hotel "The address" had a huge fire, I am not sure is the bar is open but if not you should go there to have a drink. It's beautiful.
360º LOUNGE

My favorite bar in town, located off the coast of Jumeirah Beach Hotel in Dubai, 360 degree becomes an outdoor lounge where you can have light tapas, shisha and cocktails. The bar is closed from June to October due to summer hot temperatures. It opens after 05:00 pm and party goes till 02:00 AM in the morning. I love going there during sunset and enjoy my drink while watching the sun going down near Burj Al Arab.
Probably the most beautiful club on the planet. Inspired by fashion mastermind and world renowned designer Roberto Cavalli, this $30-million club features shimmers through 20 ft. tall walls that reflect over 356,000 Swarovski crystals, an embellishment to living a life of luxury. Club Cavalli is divided between several smaller lounges outfitted in animal-print furnishings and lily-shaped dance floor. The crowd is a mix-and-mash of local socialites, royal bad boys and good-looking tourists…definitely the best club in Dubai.
BRIEF HISTORY OF DUBAI
During centuries, Dubai was on of the most poor regions in the world, a small fisherman village with no resources. In the beginning of 20th century Dubai turns into a successful port.  The souk of Deira was the largest on the coast with 350 shops and a steady throng of visitors and businessmen. Dubai's position as a major trading and re-export hub.
When oil was discovered in 1966, Sheikh Rashid utilized the oil revenues to spur infrastructure development in Dubai. Schools, hospitals, roads, a modern telecommunications network … the pace of development was frenetic. Dubai leaders were focused on high-quality infrastructure, an expatriate-friendly environment, zero tax on personal and corporate income and low import duties. The result was that Dubai quickly became a business and tourism hub for a region that stretches from Egypt to the Indian sub-continent and from South Africa.
Since the 1960s, Sheikh Zayed bin Sultan Al Nahyan, then ruler of Abu Dhabi, and Sheikh Rashid bin Saeed Al Maktoum had dreamed of creating a federation of the Emirates in the region. Their dreams were realized in 1971 when Dubai, Abu Dhabi, Sharjah, Ajman, Umm Al Quwain, Fujairah and (in 1972) Ras Al Khaimah, joined to create the United Arab Emirates.
In the 1980s and early 1990s, Dubai took a strategic decision to emerge as a major international-quality tourism destination. Billions of dollars were invest in tourism infrastructure. The UAE has developed into one of the richest countries in the world… and that's why here everything is biggest, fastest, deepest and over the top… of course there's always a bad side, Dubai is not perfect, this is the city of the super rich and the super poor… the town was built on the backs of a huge working-class population predominantly from the Indian subcontinent and from less prosperous areas of the Gulf.
CURIOUS FACTS ABOUT DUBAI
Facts about Dubai: About 24% of the world's cranes are currently operating in Dubai.
The local-born Emiratis, only make up about 12% of the population
About 85% of Dubai's residents are foreigners.
Dubai's artificial Palm Islands imported enough sand to fill 2.5 Empire State Buildings.
The construction of Dubai's Palm Islands required 94 million cubic meters of sand.
The Burj Al Arab uses enough gold inside to cover 46,265 Mona Lisa paintings.
The interior of the Burj Al Arab is decorated with approximately 1,790 square meters of 24-carat gold leaf. The surface area of the Mona Lisa is 0.3869 square meters.
You can see the Burj Khalifa from 95 km away.
TOP 15 THINGS TO DO:
1 – THE BURJ KHALIFA
You can´t miss the tallest structure on the planet. This wonder of modern technology and design with 829.8 m has an observation deck on the 134th floor with stunning views, basically to everywhere! Book your visit few days in advance online and you'll save considerably over the "instant access" tickets on the door. Also, make sure you go in the waiting line around 3PM (yes, you will wait a lot), the best time to take pictures is during sunset. Address: 1 Sheikh Mohammed bin Rashid Blvd – Dubai. http://www.burjkhalifa.ae/en/
2 – DUBAI MAL
There are dozens of shopping malls, markets and souks in Dubai. My favorite is Dubai Mall, the largest shopping center in the world with more than 1,000 stores and a giant Aquarium with an underwater zoo. Just make sure you use comfortable shoes… if you get tired you can also get a golf car taxi, how fabulous is that? Address: Downtown Dubai. Website
3 – THE DUBAI FOUNTAIN
Right next to Dubai Mall you will find the Dubai Fountain. It has shows every evening starting at 6 p.m (every half an hour). It easily rival anything that the Bellagio in Las Vegas has to offer. Get a table outside from one of the many restaurants bordering the fountain (I like Souk Al Bahar – Mango Tree). Like this you can have fabulous food and enjoy the shows away from the crowds. Address: Downtown Dubai. Website
4 – BURJ AL ARAB
The Dubai Landmark, the 7 starts hotel Burj Al Arab… Truth is, you can't officially go higher than five. The seven-star rating may be an urban myth that got out of hand, but nothing dominates the Dubai skyline and tourists' imagination quite like it. Can´t spend 1800€ for a night? You can actually go inside for an afternoon tea, the cost is "only" 155€… Fortunately, you can see from outside without paying nothing! For more information or reservations contact: Telephone: +971 4 301 7600. Email: BAArestaurants@jumeirah.com Website.
5 – PALM JUMEIRAH
Palm Jumeirah, The most audacious f all of Dubai's megaprojects is the world largest man-made island increasing Dubai's shoreline to a total of 520 kilometers.
Palm Jumeirah, which looks like a stylized palm tree from above, was the first offshore development of its kind, and was originally billed as the Eighth Wonder of the World, and along the the Great wall of China, is the only structure created by the man that you can see from space. There you will find the famous The Atlantis Resort, it worth a visit, maybe to have lunch like I did, the hotel has a huge aquarium with wales.
For those who like water parks. Aquaventure is probably the most thrilling one in Dubai. It includes the Leap of Faith, a near-vertical 90ft water slide, down which you whoosh into a tunnel that runs through a shark-filled lagoon. Gentler alternatives include swimming with dolphins in a series of seven interconnected pools, and floor-to-ceiling glass walls in the shopping mall through which you can watch 65,000 marine creatures glide among sunken streets and relics. Atlantis offers many more reasons for you not to leave, including boutiques, 2km of pristine beach, 18 bars, restaurants, a nightclub and a spa.
6 – JUMEIRAH BEACH
Near Dubai Marina, this beach is the number one beach destination for Dubai visitors. There are hotels strung out all along the length, with this being one of the most popular places to stay for tourists. The beach has excellent facilities with plenty of sun loungers, restaurants and water-sport operators offering jet skiing. Also near Burj Al Arab you can find Jumeirah Beach Park with its small coffee shop and AED 5 (1€) entrance fee, or the free stretch of sand running the length of Umm Suqeim, known as Kite Beach due to its popularity with the city's kite-surfers.
7 – SKI
Located on Emirates Mall, Ski Dubai is the Middle East's first indoor ski center. Whether you're a newbie or a pro, Ski Dubai offers an amazing setting to enjoy skiing, snowboarding or just playing in the snow. From tube slides, slopes and jumps to a 3,000-meters interactive Snow Park and Zip Wire, this is an indoor ski resort that has it all.
8 – DUBAI MARINA
It's a great place to take a walk and a drink at night. Surrounded by incredible skyscrapers, the Marina Dubai offers hundred of restaurants, shops, etc… get wow with the twisting Cayan Tower. Ah, and don´t forget to smoke Arabian shisha (hubbly bubbly pipes), cherry is my favorite.
9 -THE BASTAKIA QUARTER
The Bastakia Quarter, which squeezes itself between the Dubai Creek and the buzzing Bur Dubai district, is a mini maze of wind-towered buildings, a clutch of which have been transformed into art galleries and cafés. the neighborhood harks back to the quiet fishing village that once was Dubai.
10 – DUBAI CREEK
Dubai Creek separates the city into two towns with Deira to the north and Bur Dubai to the south. The creek has been an influential element in the city's growth, first attracting settlers here to fish and pearl dive. Small villages grew up alongside the creek as far back as 4,000 years ago, while the modern era began in the 1830s when the Bani Yas tribe settled in the area. To travel across the creek you can either take a trip on one of the many dhows that have been restored as tourist cruise boats or take an abra (small wooden ferry) between the ferry points on the creek's Bur Dubai and Deira banks.
11 – DEIRA SOUKS
Deira is most famous for its traditional souks (markets), which bustle with shoppers at all times of the day. Deira Gold Souk where you will find really cheap gold — but you'll have to haggle for it. Whether or not you're ready to buy, a stroll through the dazzling Gold Souk is a must. You can also visit the Deira Spice Souk, here you'll find every imaginable spice with stalls overflowing with bags of frankincense, cumin, paprika, saffron, sumac and thyme as well as the fragrant oud wood, rose water and incense. Not so far from Deira you'll find Karama market, a paradise for ladies searching for fake bags.
12 – SHEIK ZAYED ROAD
Sheikh Zayed Road is the main thoroughfare running through Dubai's modern downtown business district. This wide, eight-lane highway is rimmed with towering glass, chrome and steel high-rises along its length. Main attractions are along, or just off, the strip between the roundabout and the first intersection. The Courtyard Gallery (6A Street) has an excellent permanent collection focused on contemporary art from Arab artists. You should do this by subway, it's incredible.
13 – AL FAROOQ OMAR IBN AL KHATTAB MOSQUE
For those who never ad opportunity to visit a mosque, this is a must do. Inspired by the Blue Mosque in Istanbul, the mosque was sculpted by hand by 60 Moroccan craftsmen and is one of the most beautiful monuments in town. address: Al Farooq Omar Bin Al Khattab Mosque. Address: Al Safa 1 – Dubai – United Arab Emirates
14 – THE ARABIAN DESERT
I love the desert! This is a great activity, specially for those who are looking for some adventure. The easiest way to get at the dunes outside the city is on a four-wheel-drive safari (check out www.arabianadventures.com), it takes approximately 30 minutes from the city center to the desert. You will be able to do some camel trekking and have a delicious breakfast at the oasis.
15 – HELICOPTER TOUR
Get ready to fly over Dubai. From the huge Burj Khalifa and world famous Burj Al Arab to the spectacular The World and The Palm Jumeirah… this aerial tour is an unforgettable experience. I did the 22 minutes circuit and the views were spectacular.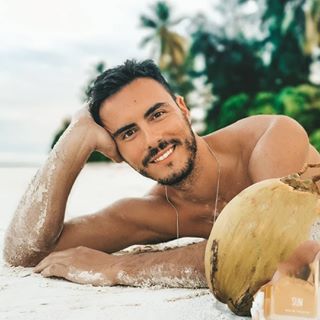 Hi! My name is João Cajuda, I'm a travel blogger from Portugal and founder of this website. In this blog I share my adventures around the world and give you tips about hotels, restaurants, activities and destinations to visit. You can travel through my videos or join my group tours that I organize to selected destinations. Visit my Adventure Travel Agency LEVA-ME and join one of my journeys!