São Tomé Island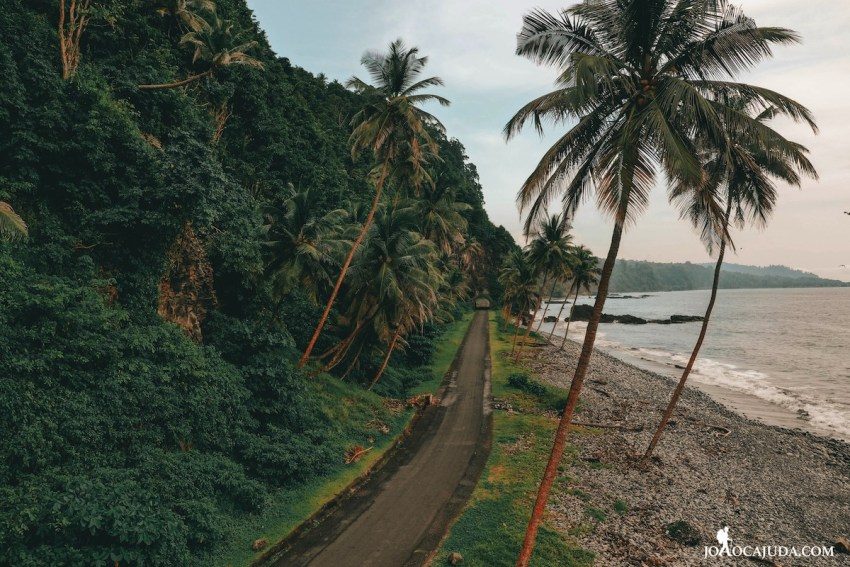 This post was sponsored by HBD.
The island of "Leve Leve" has a lot to offer to those who visit, tropical beaches, great food, a welcoming and smiling people. In this post I give you some tips and places that you can not miss.
WHERE TO STAY?
Omali, which means Ocean and "source of life", is located on the island of São Tomé, just 3 km away from the airport. It is in my opinion very well located, in a quiet area with a nice beach in front and very close to the city … The perfect place to start your adventure. READ MORE…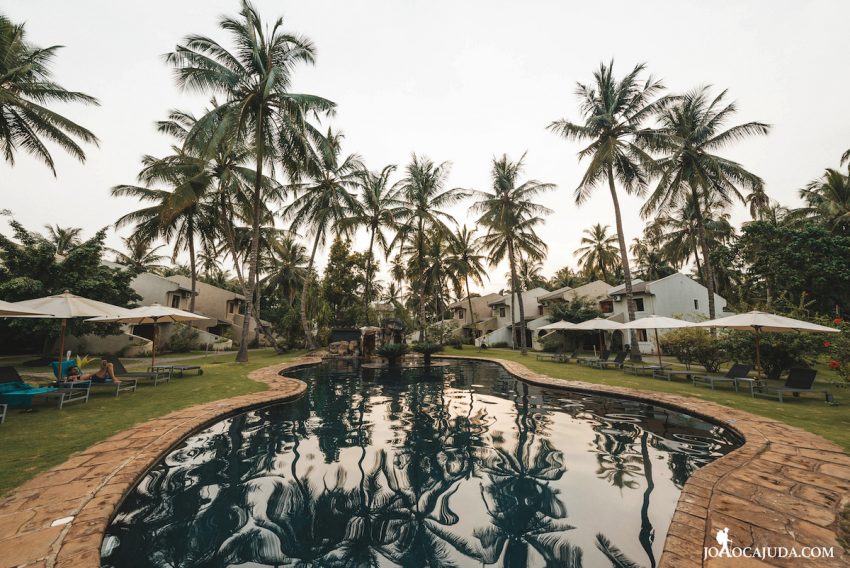 WHERE TO EAT?
I have to tell you that I was amazed by the food in São Tomé and Príncipe. I venture to say that it is the only place in the world (apart from Portugal and Italy ahah) where they know how to make a fish as it should be … fresh and grilled. I ate fish all week, at all meals, Tuna, Barracuda, Olive oil, fish nosed … I think I've tried them all, some I can not even remember the name. In São Tome, I ate only in three restaurants. One of them was the Omali restaurant I mentioned earlier. The other two were at Dona Tété, more famous in this island than Madonna, and in the also very well-known restaurant "Santola".
Dona Tété
Dona Tété is a very friendly lady who has made her yard one of the most cherished restaurants in the city. In a very relaxed atmosphere, the freshest seafood is served. We eat cuttlefish with fried banana and we end up with a huge Jaca. They say that the Manga mouse is divine, but it was over! If it were not for the last night, I would have gone back there as it happens to many tourist who visit the restaurant. Getting there is not easy (I forgot to take pictures), it is tucked away in a neighborhood along the edge of the a dirt road, it is best to go by taxi … don't forget to arrange transportation to return to the hotel.
Santola
Located in the town of Neves, Santola is probably the most famous restaurant in the north of the island. I ate Santola accompanied by toast and an a Rosema (local beer) …  I like it, it is a nice and simple restaurant, but I didn't capture the "incredible experience" that many people have told me.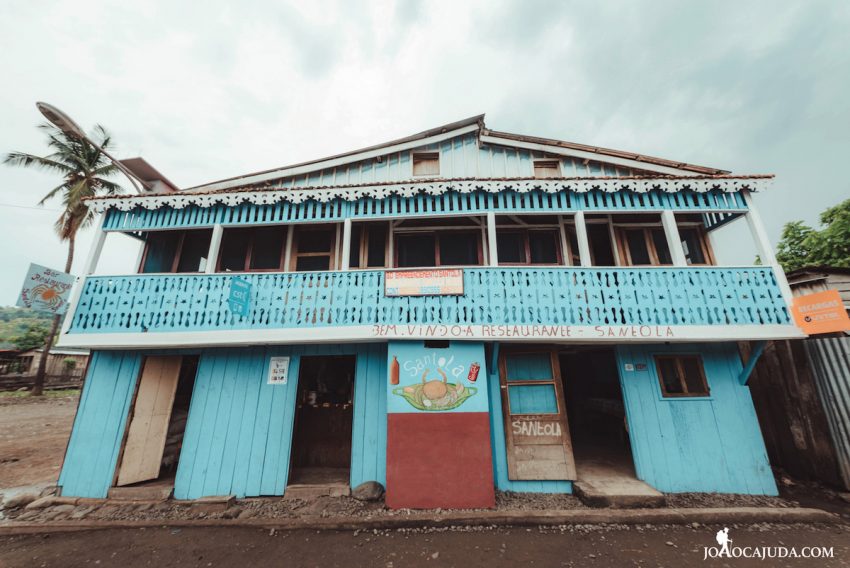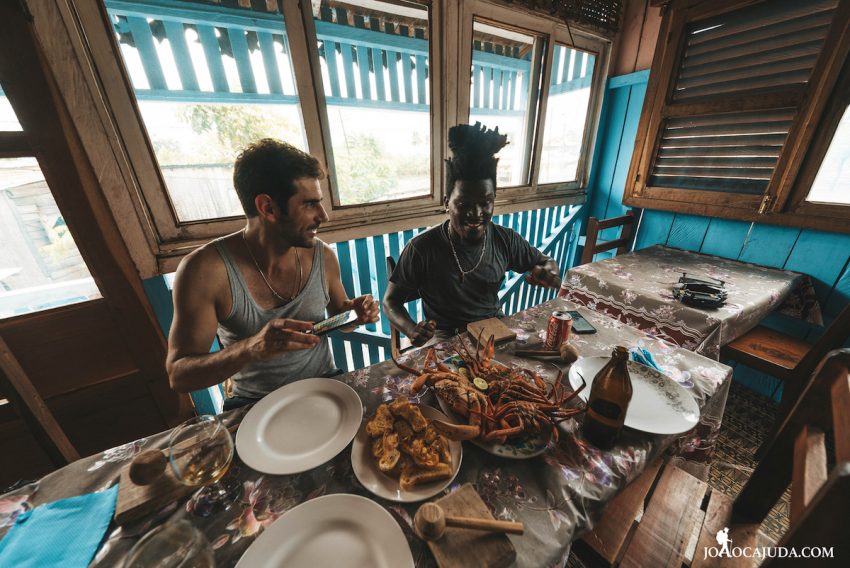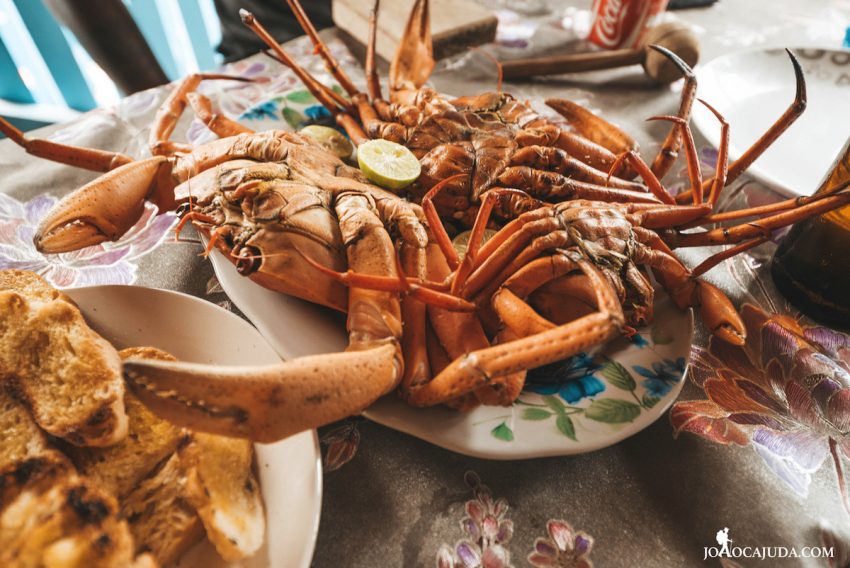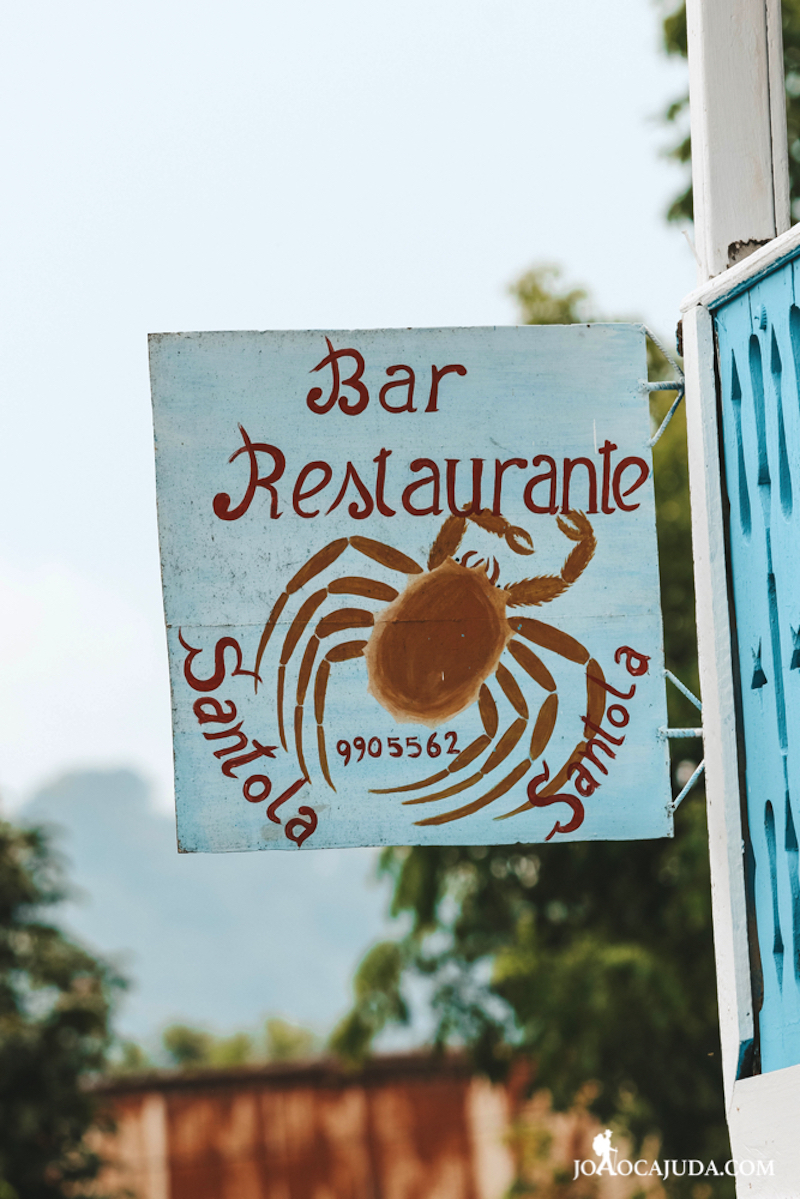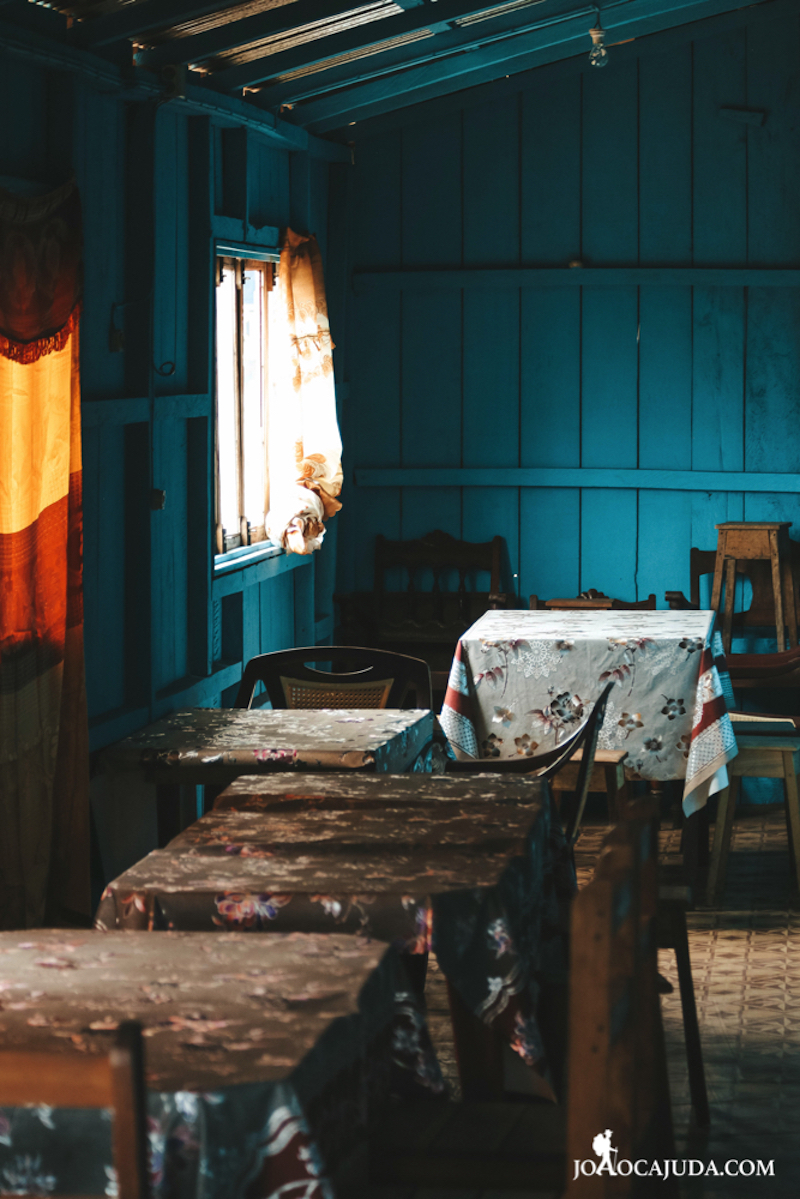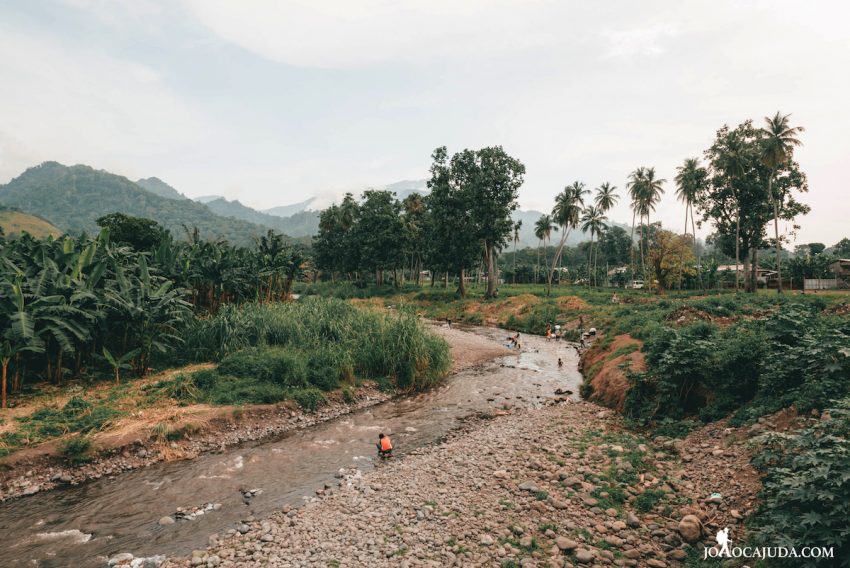 WHAT TO VISIT
I will not be perhaps the best person to recommend all the unforgettable places of São Tomé, I have been very little time in the island and I can only speak of what I saw. Since I only had one day to explore, I decided to restrict myself to the northern part and make the road connecting the capital to the town of Santa Catarina. On the way you can find: Roça do Ouro, the largest Roça in the country. It is easy to distinguish it by the huge main road that ends in the imposing hospital that now serves as shelter for many families. The Roça has a "museum" and a small botanical garden with several plants typical of the island. It is also possible to see the great railway system, the largest one ever built on the island and which was very important to the agricultural production of the plantation. It is a very quiet place and I really enjoyed visiting.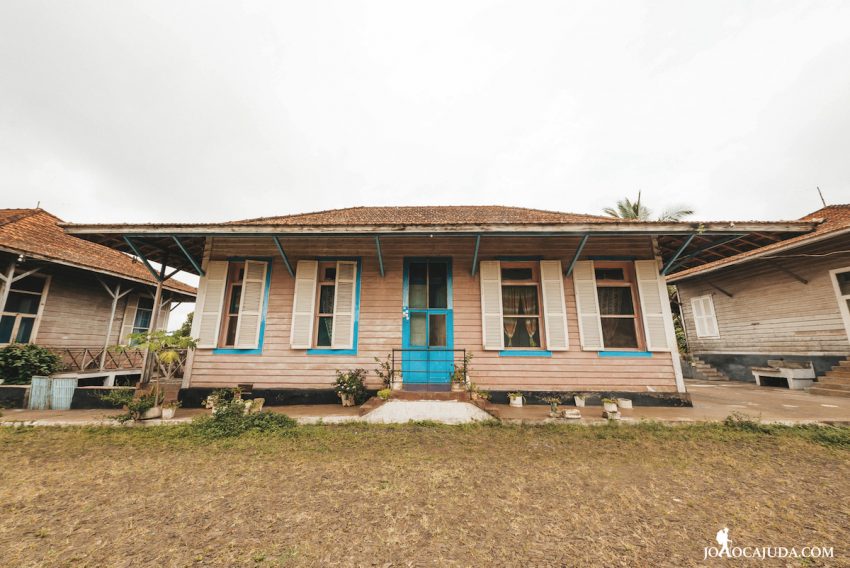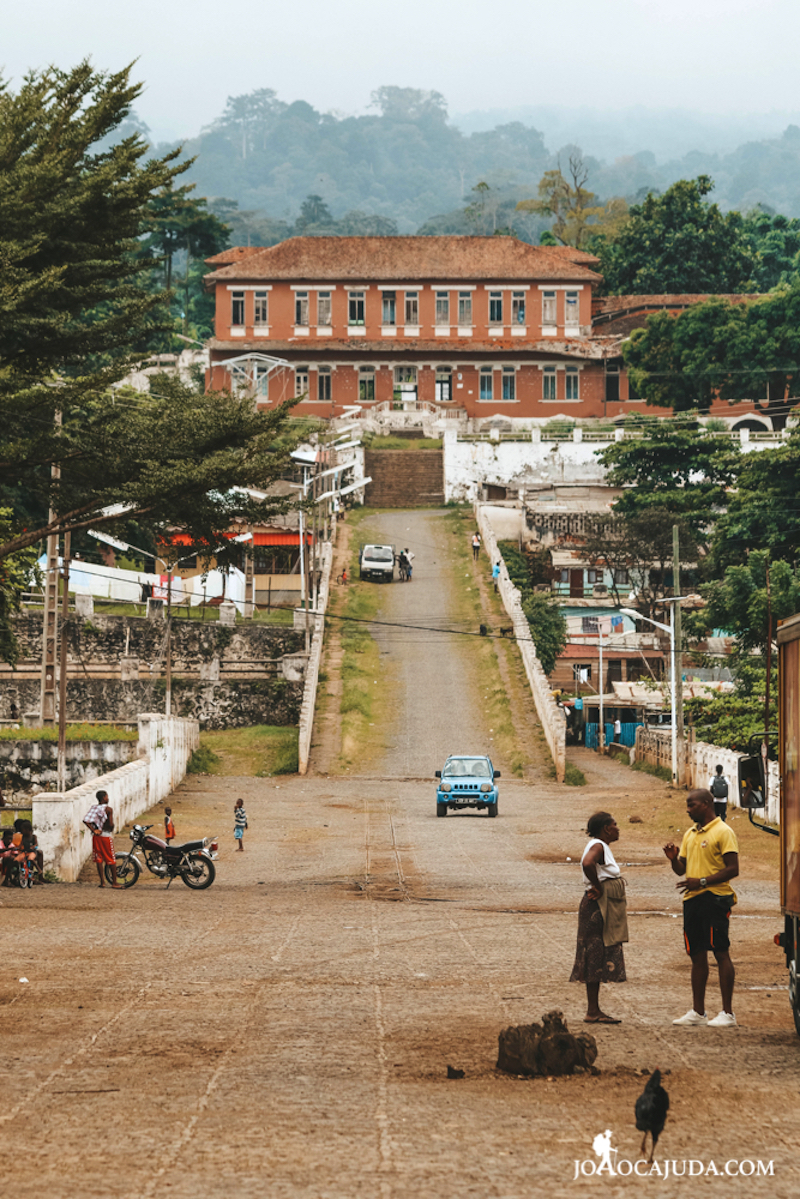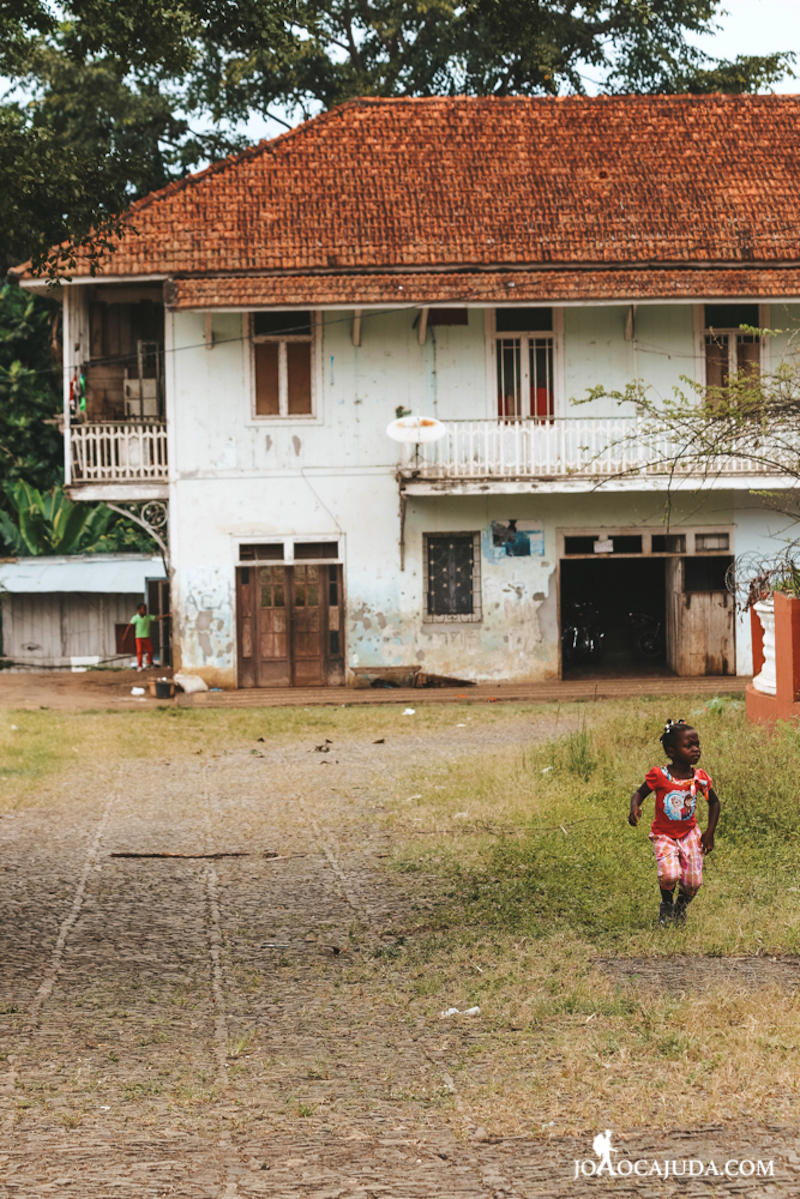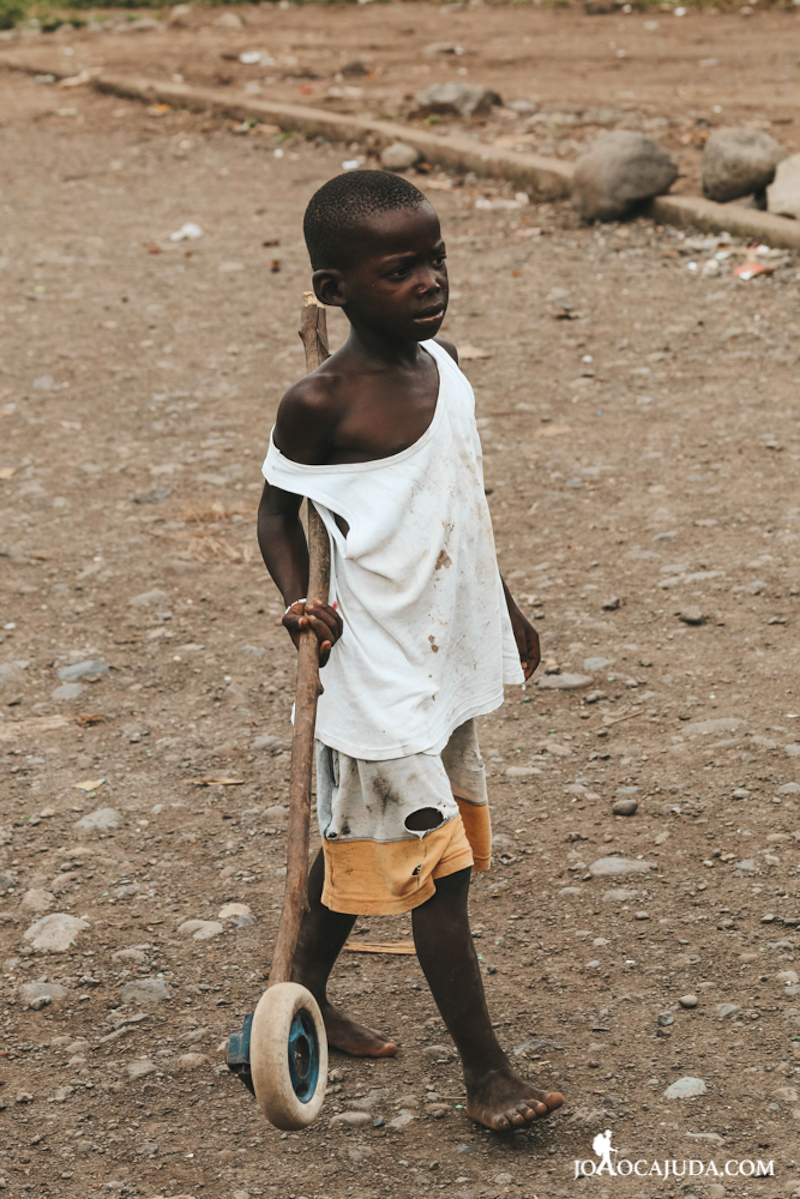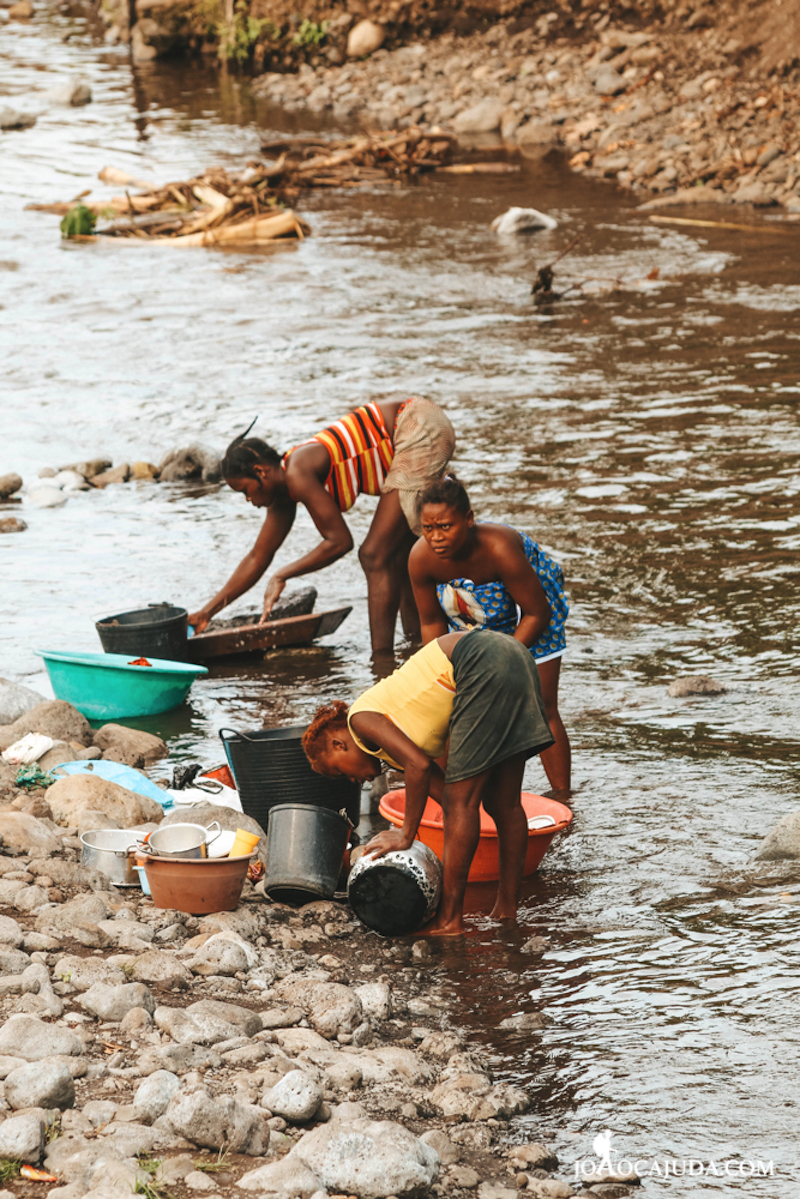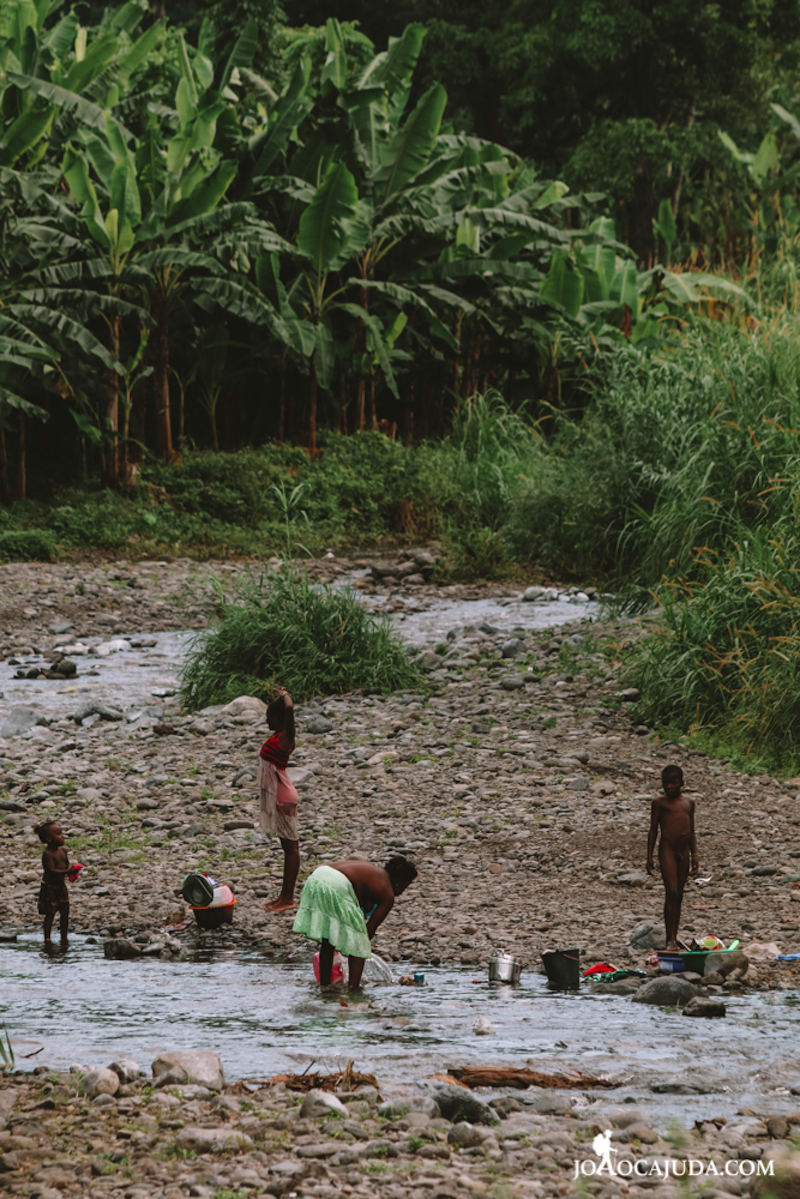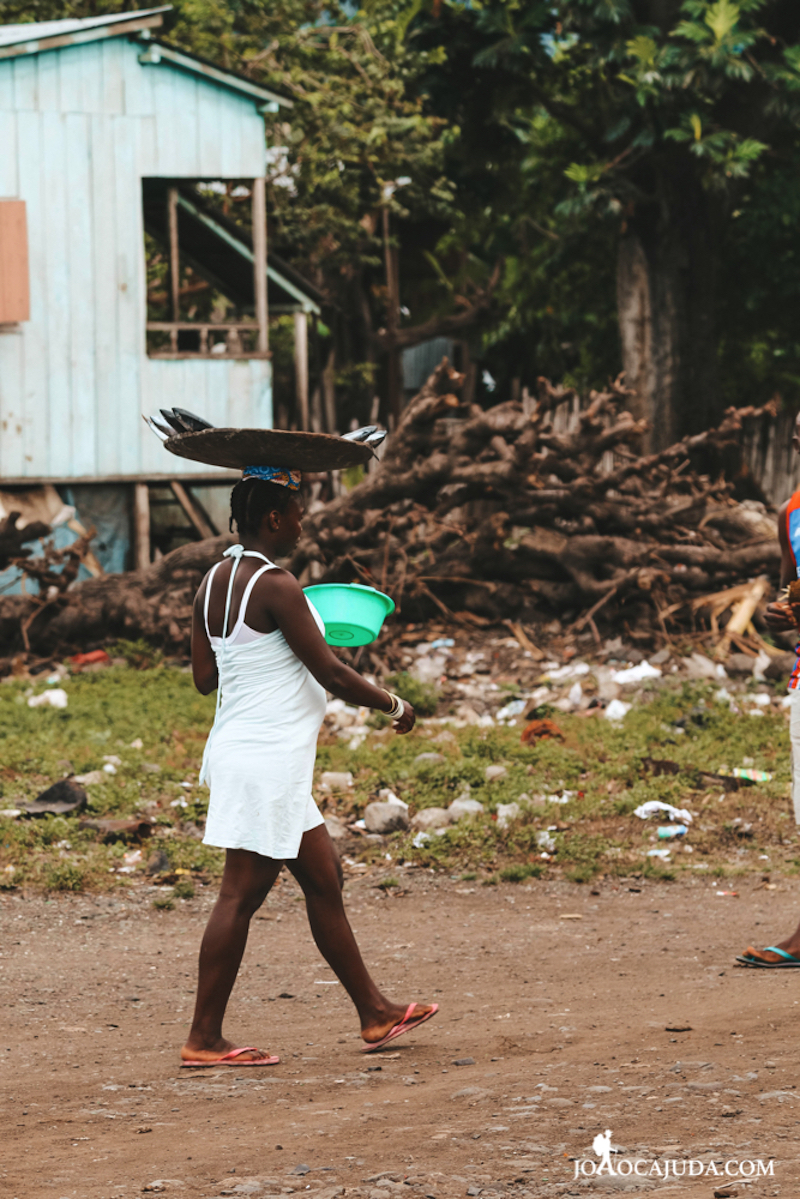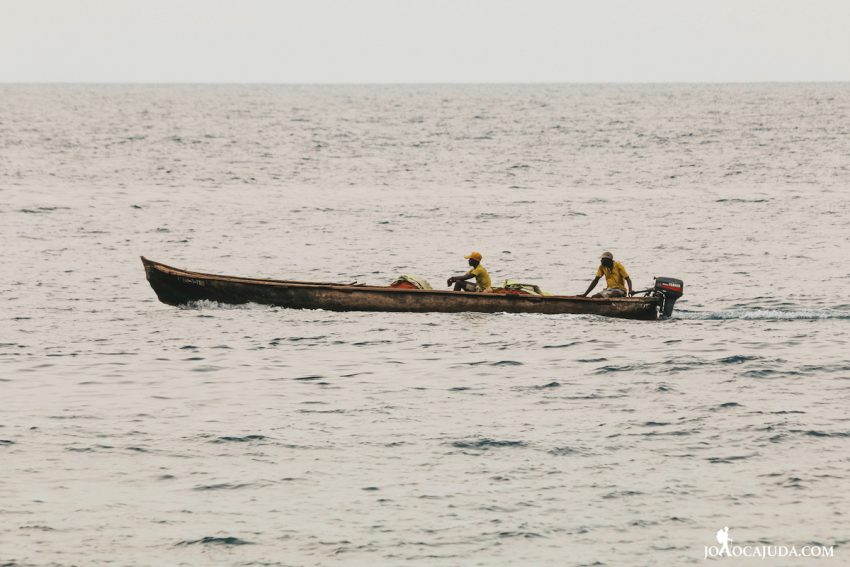 Bela Vista
The Roça Bela Vista is composed by several buildings, the hospital, the warehouses, being the main house the most imposing of all. You can visit the "Benfica club" ig you are a fan. Even today it works with as a agricultural production center.
Lagoa Azul Beach
It was here where I took my first swim . It is a small bay of translucent and turquoise water. It was with a lot of people (15 persons at the beach here is a lot of people), especially during the weekend where locals come to make barbecues and listen some music. It is very beautiful and a great place to take a refreshing dip.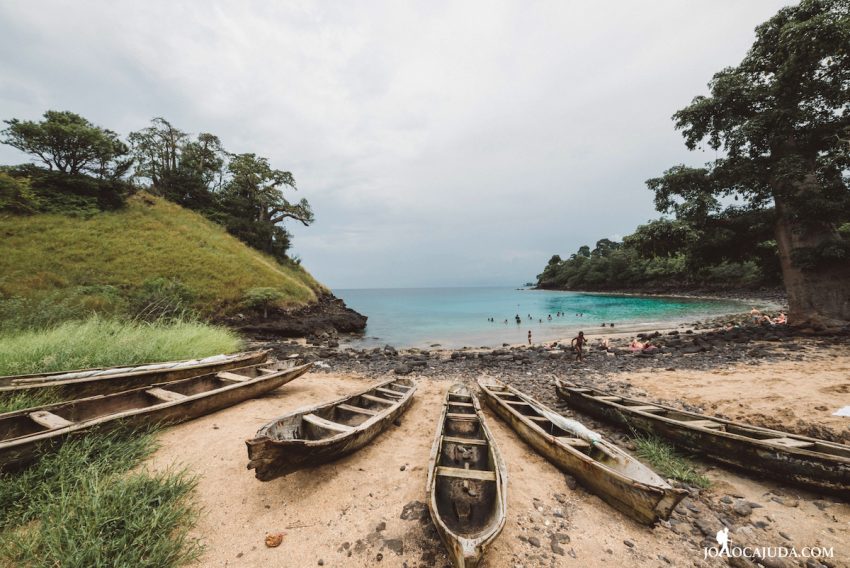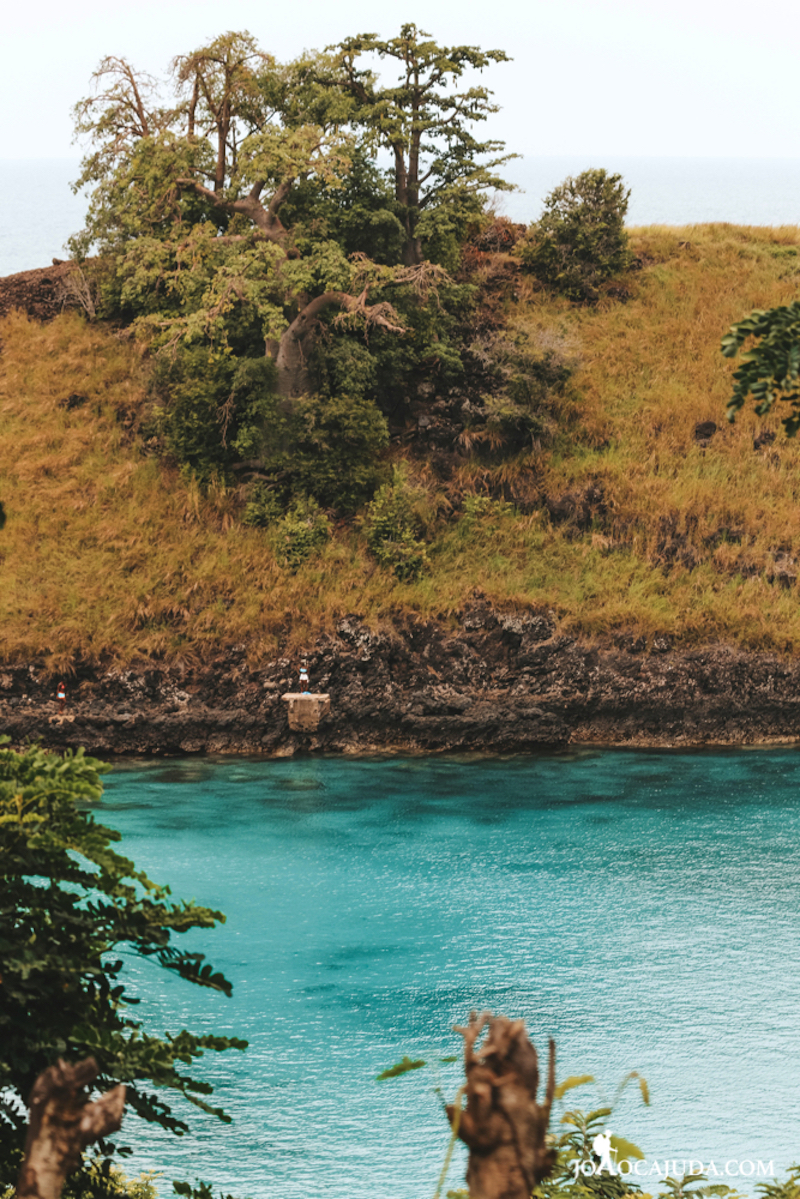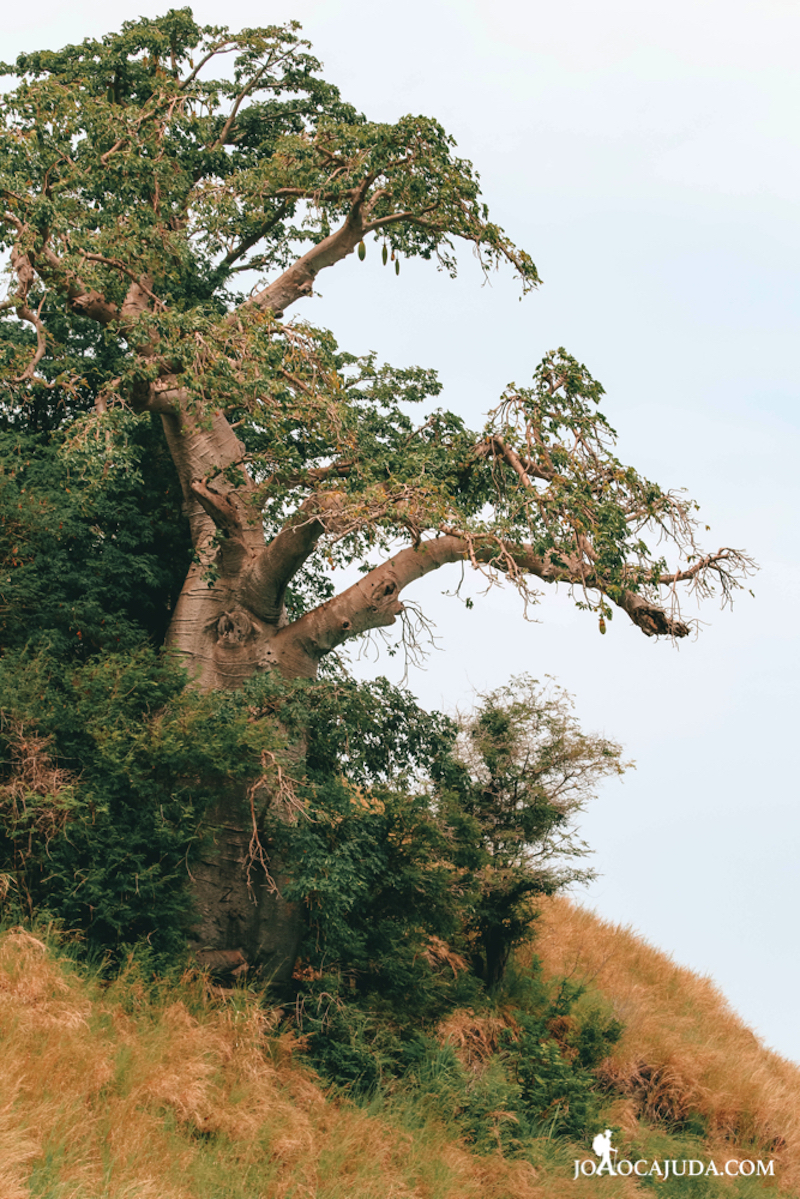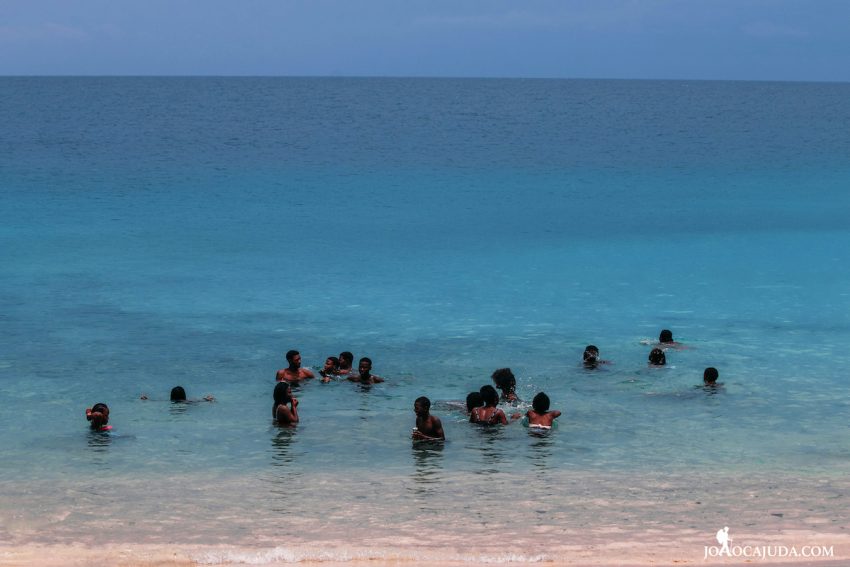 It was in this place that, in 1470, the Portuguese landed for the first time, yet the islands were virgin and uninhabited. It is a quiet place where I had the opportunity to speak with some fishermen who spent the afternoon waiting to get their dinner.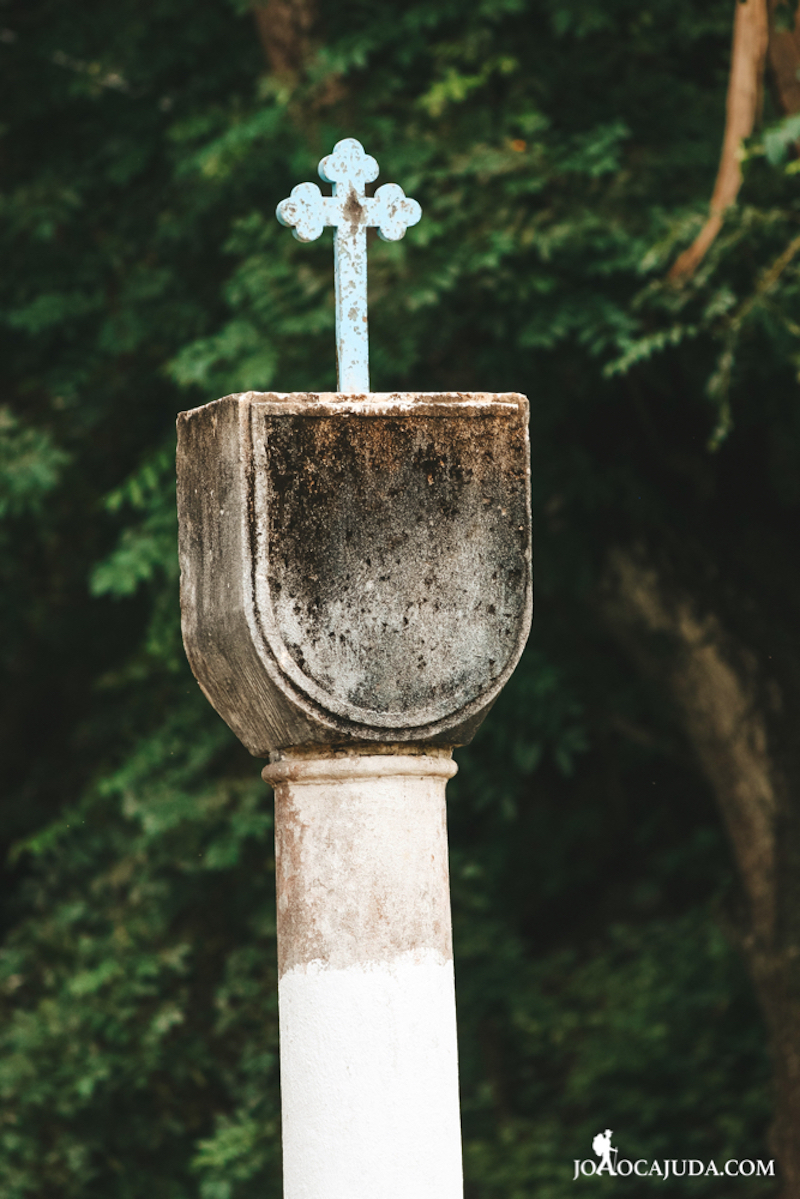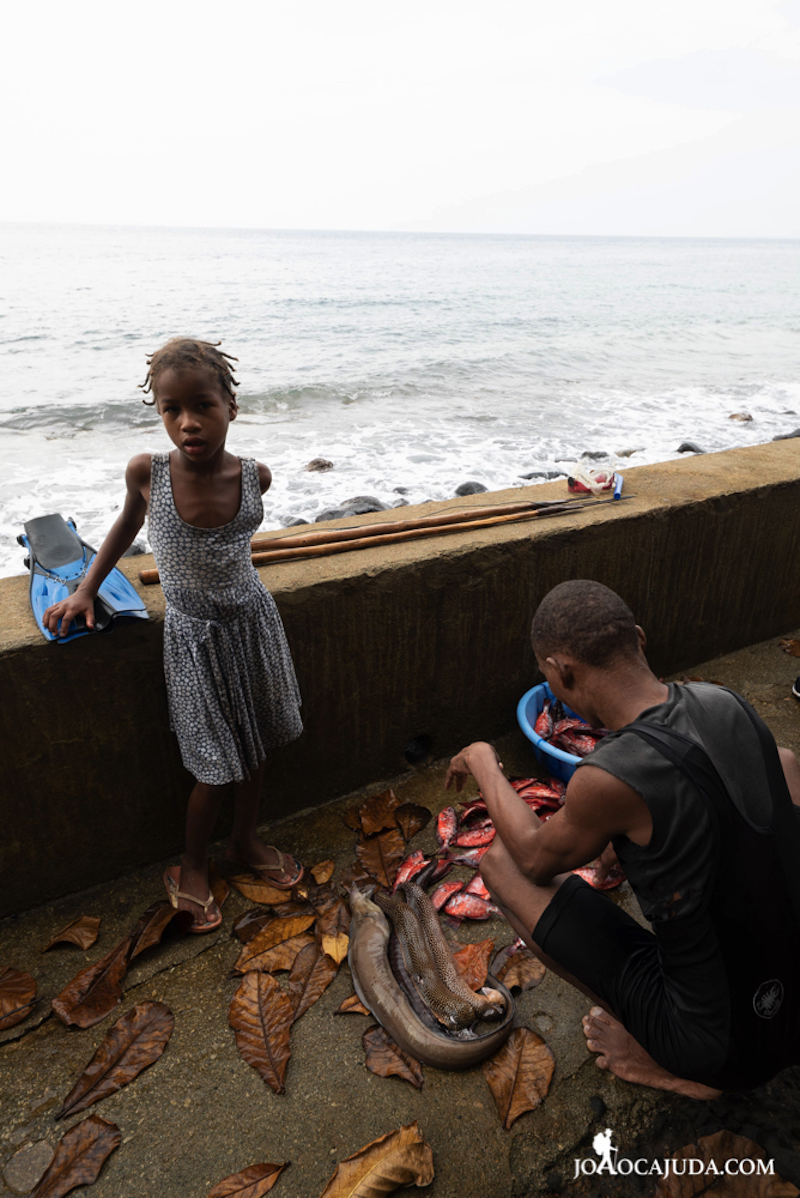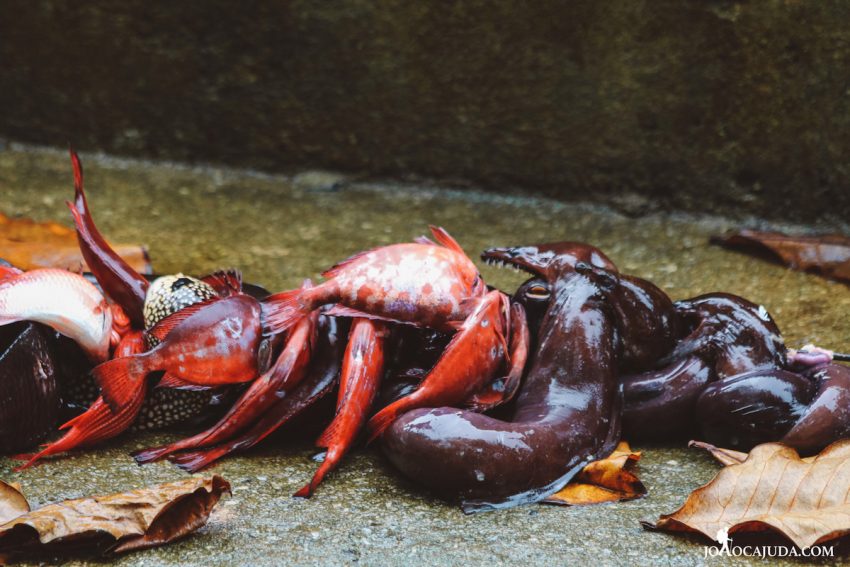 The Road
The last km's of road before reaching the town of Santa Catarina (where it ends) are breathtaking. This is in fact one of the most beautiful roads I have ever traveled, full of amazing landscapes … The photos speak for themselves! I would have spent all day walking there!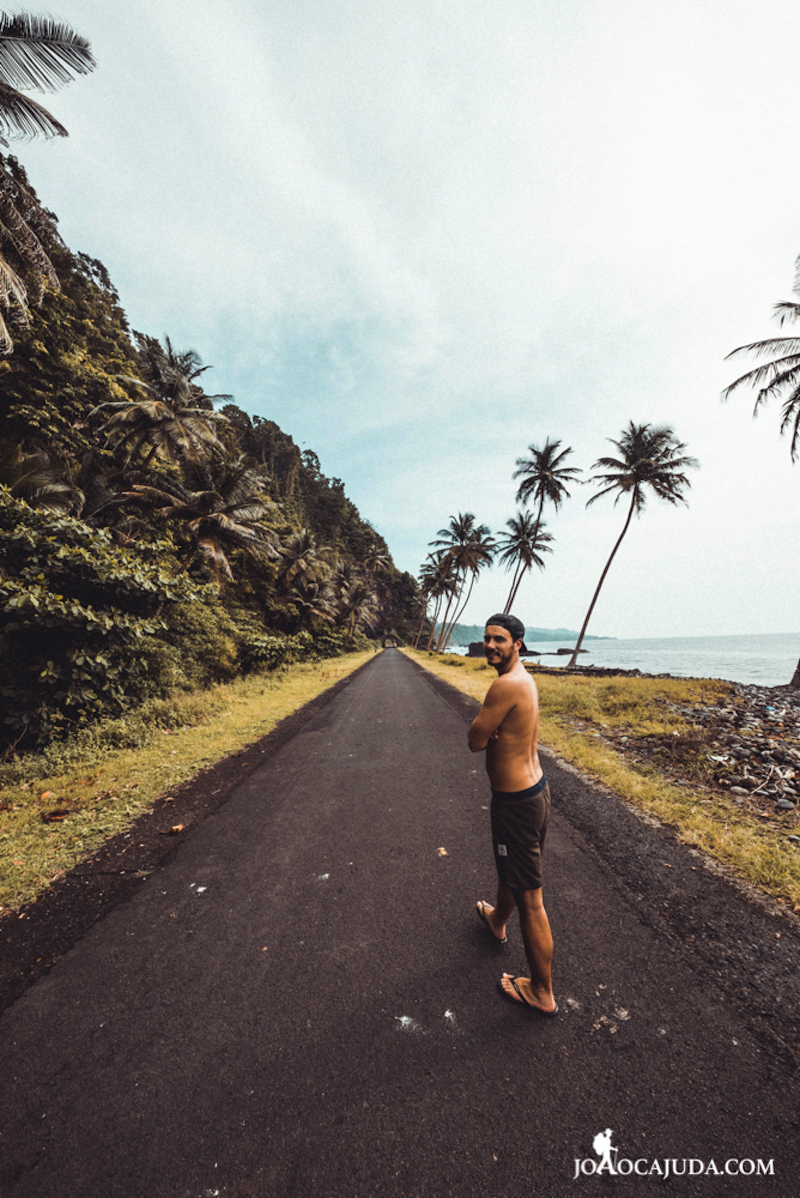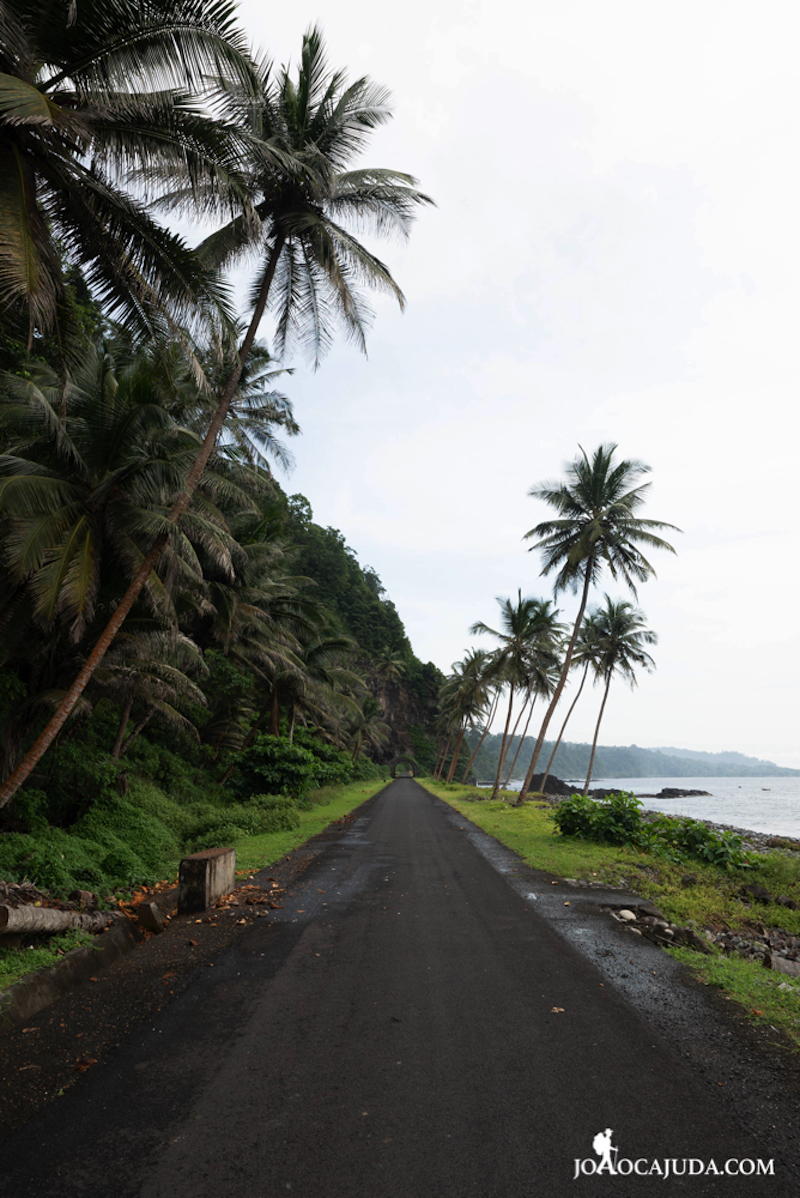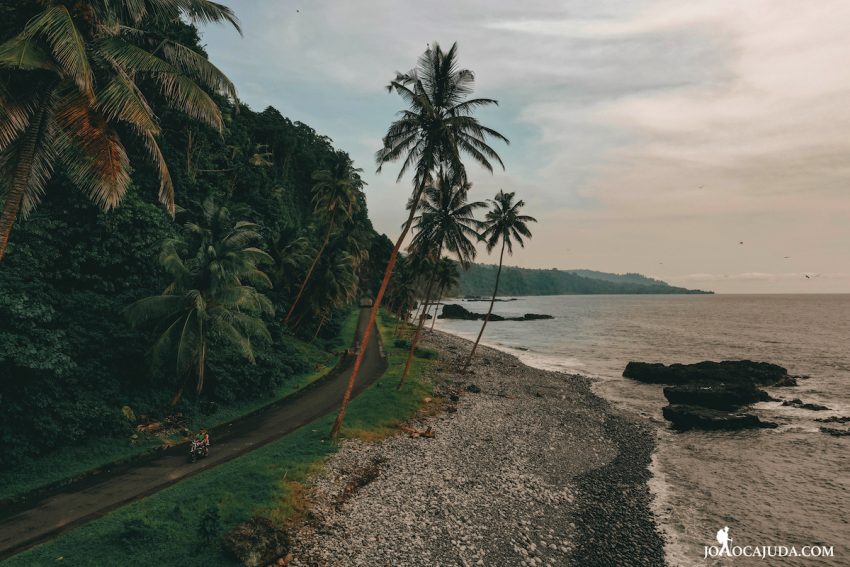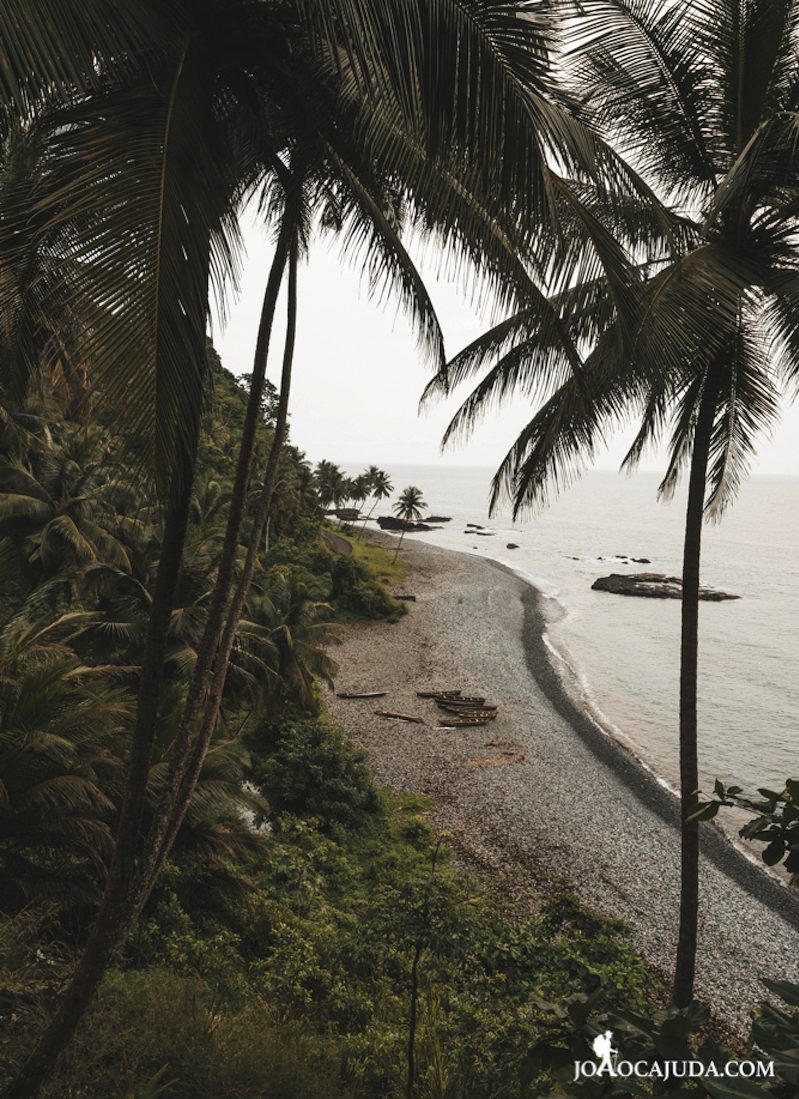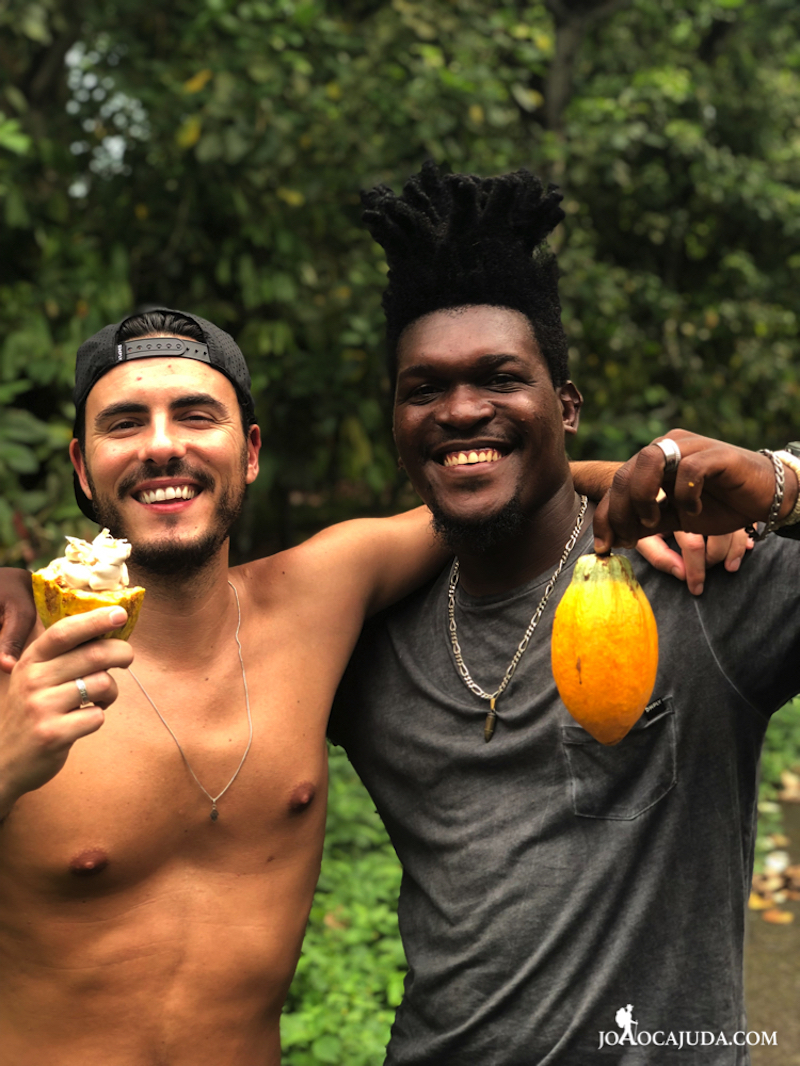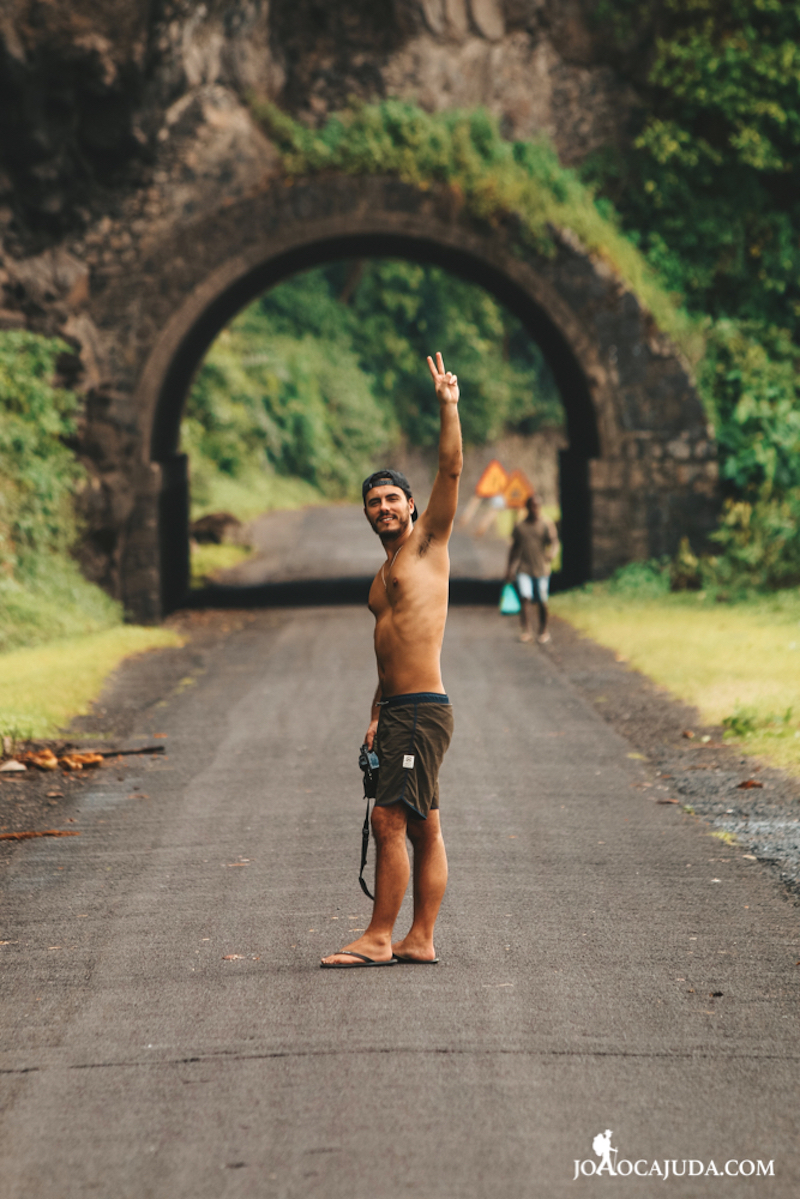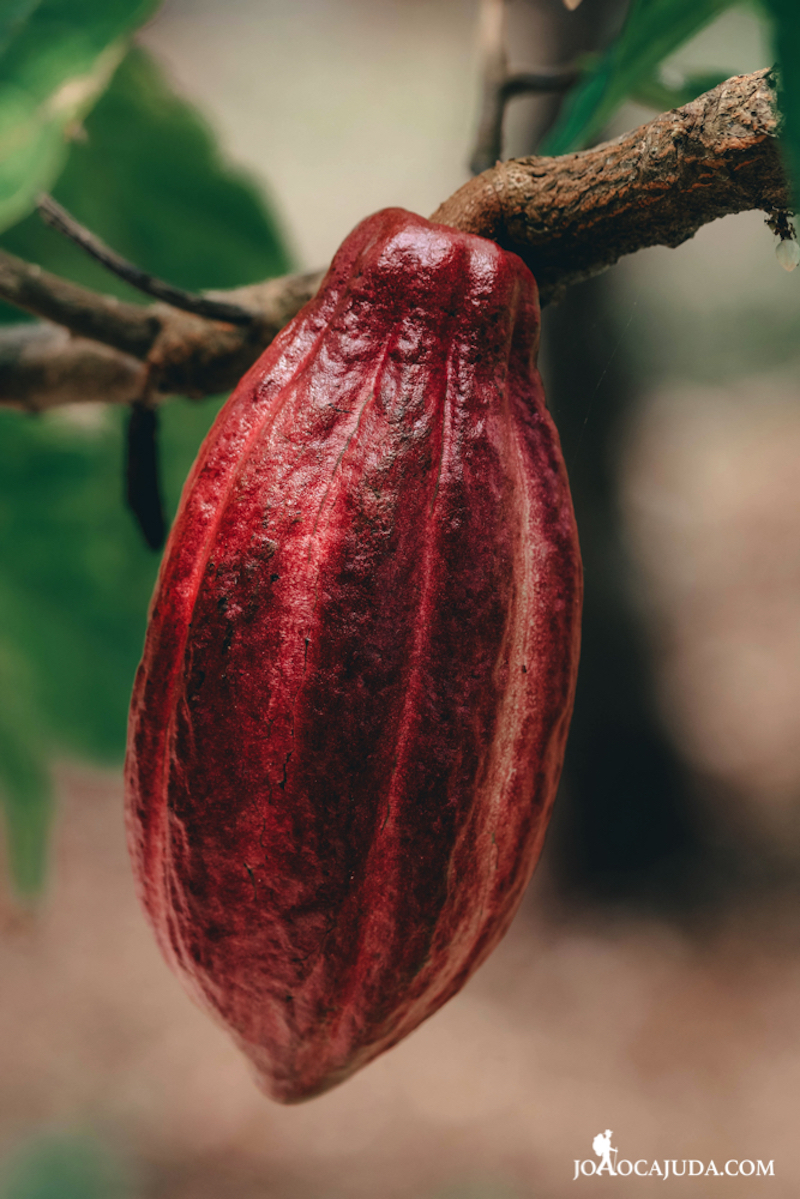 READ ABOUT PRÍNCIPE ISLAND HERE!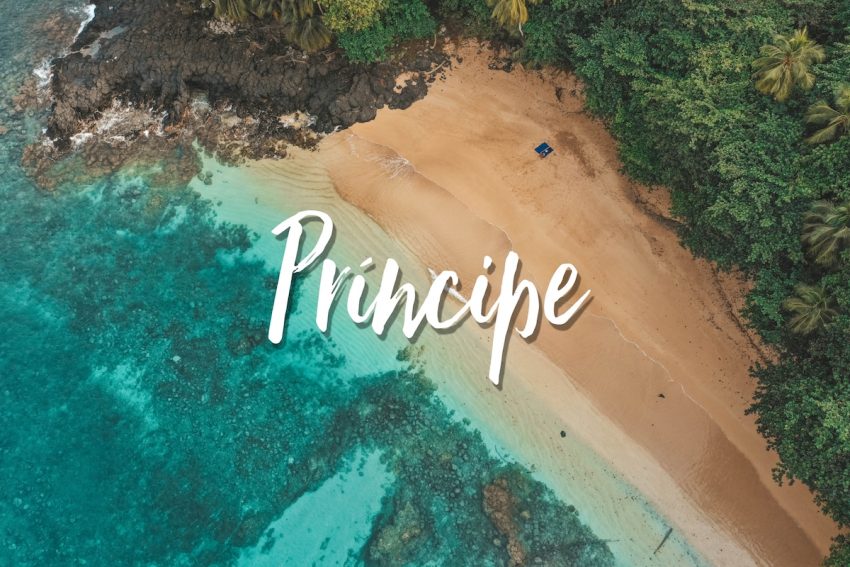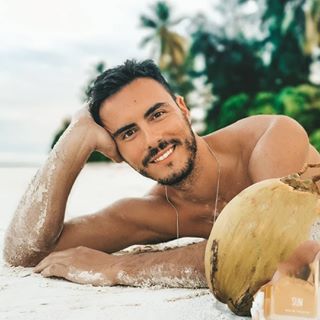 Hi! My name is João Cajuda, I'm a travel blogger from Portugal and founder of this website. In this blog I share my adventures around the world and give you tips about hotels, restaurants, activities and destinations to visit. You can travel through my videos or join my group tours that I organize to selected destinations. Visit my Adventure Travel Agency LEVA-ME and join one of my journeys!