Flying with Turkish Airlines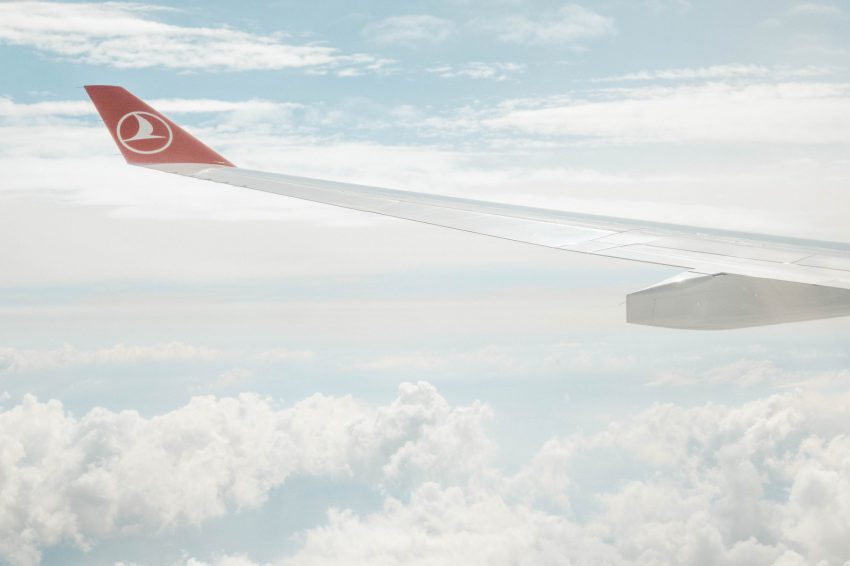 Last April I traveled to Japan with Turkish Airlines, this was not the first time I traveled with the company, I had previously traveled in the past to the Maldives and I was very impressed by the service in their economy class. This time I tried the business class and I was amazed… not only by the plane and the service of excellence on board but also by the fabulous lounge they have in Istanbul. Speaking about Istanbul, I took advantage of a stop over to get to explore the city, I only had less than 24H, but it was enough to visit some of the most iconic monuments… and give me the feeling that I have to go back there soon because I didn't see nothing lol.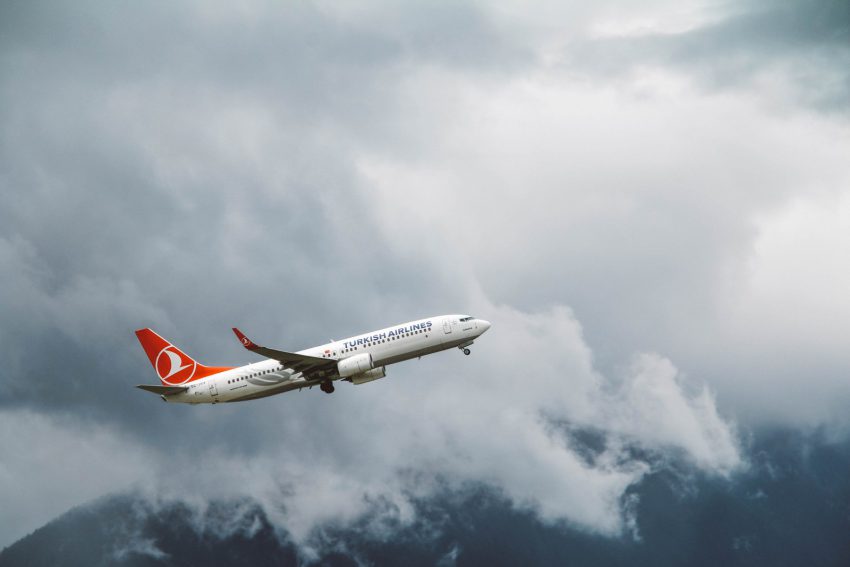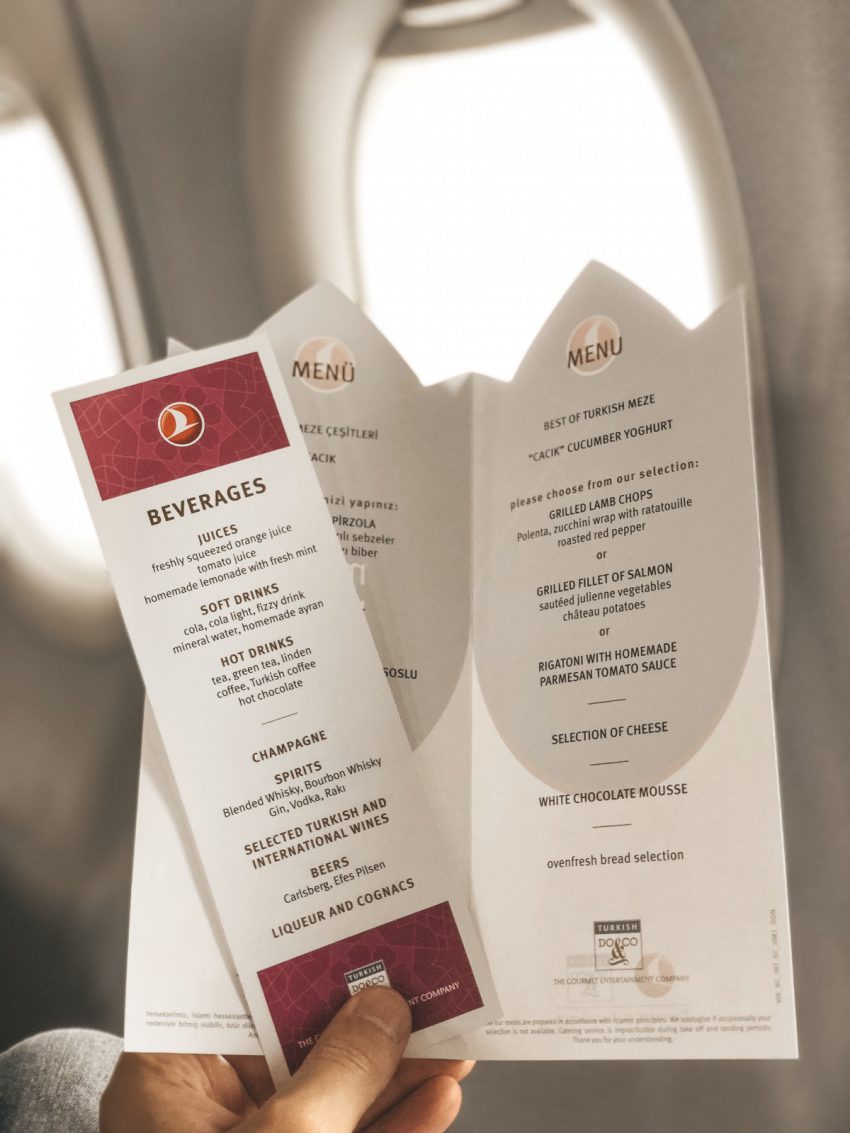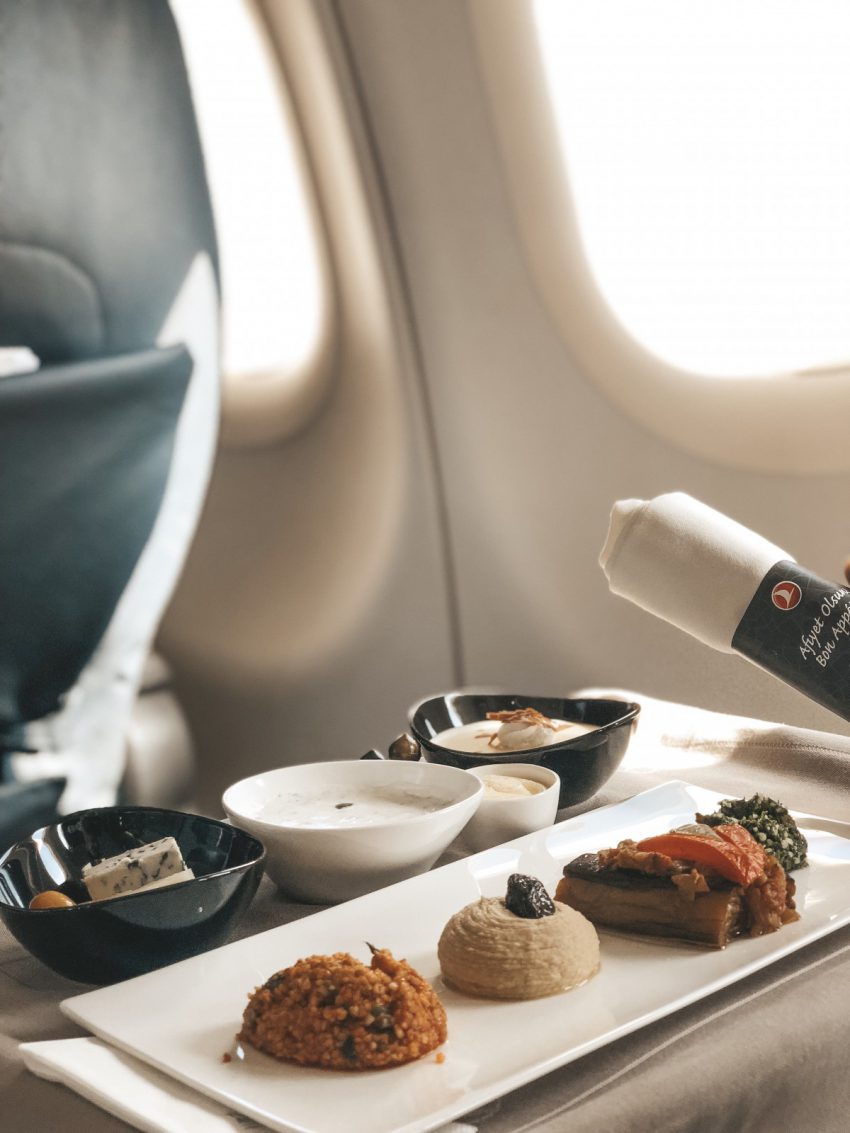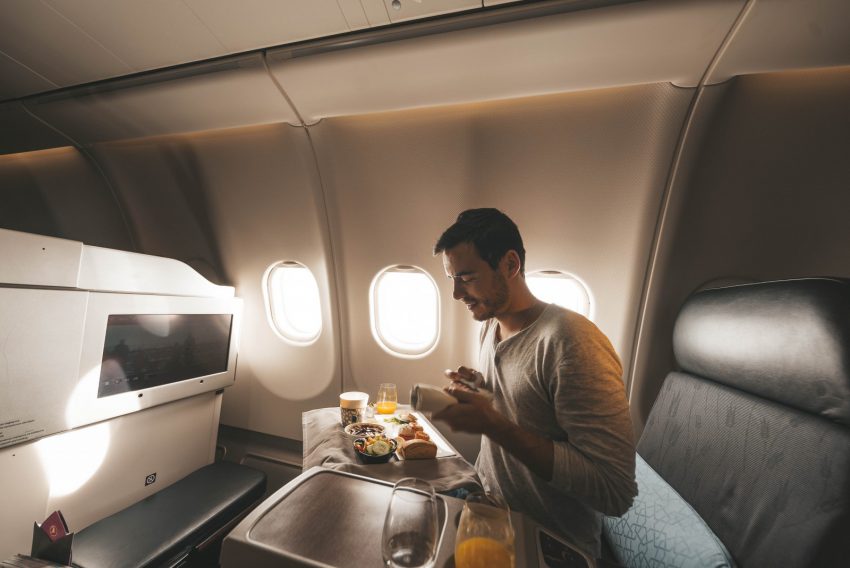 In this post I will let you know not only the whole experience I had with Turkish Airlines with photos and videos but also some must-see-and-do things in Istanbul. Let's go?
Turkish does not need introductions, for several years the company has won the prize for best airline in Europe and is by far the one who travel for more countries in the world… more than 122 countries and 304 destinations, enough for you? There are over 68 million passengers traveling with Turkish Airlines annually.
Let's talk about the planes, which is a subject I like a lot. Turkish currently has 325 aircraft, with an average age of 8 years old, one of the youngest fleets in Europe. The journey from Lisbon to Istanbul (on an A321 Airbus) was approximately 4:40H. The second leg of the trip, Istanbul to Tokyo lasted approximately 11H and it was made in a Boeing 777-300ER.
The interior of the Turkish Business class is very spacious an clean, with a 2 – 3 – 2 configuration. The seats are comfortable, and even having two area to store your things, the legroom is huge. The bench tilts in totality, allowing you to sleep almost as if you were in a bed. Before that, they place a small and fluffy mattress as well as a blanket to make it as comfortable as possible.
When I got to the plane I was greeted with several juices, choose their lemonade, is wonderful. All the flight attendants were very attentive and friendly, everyone showed up, including the chef aboard … Yes Turkish has a chef to prepare and serve the food, but we'll talk about that later. I finished my lemonade and ordered a gin tonic, or two, can't remember exactly eheh (please don't blame me, I was about to take a 11 hours flight).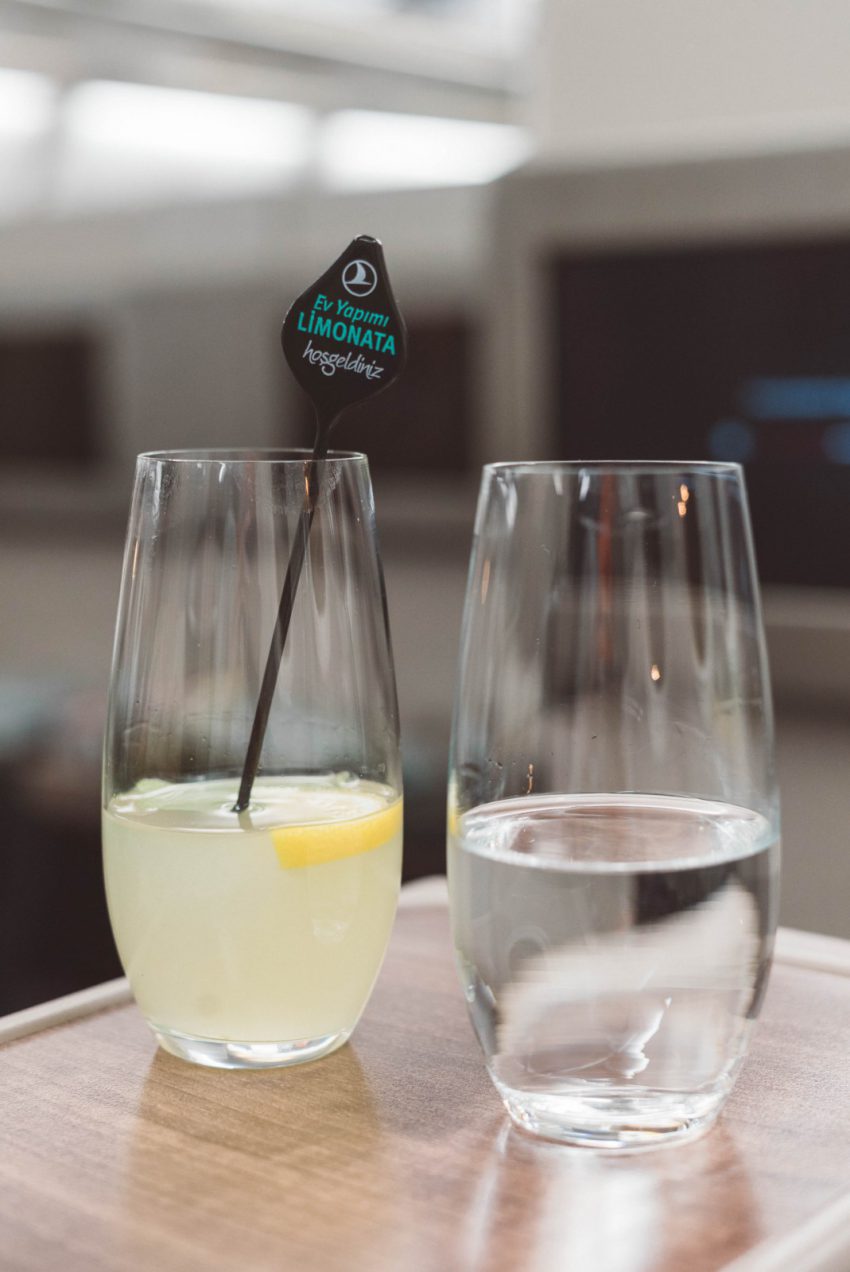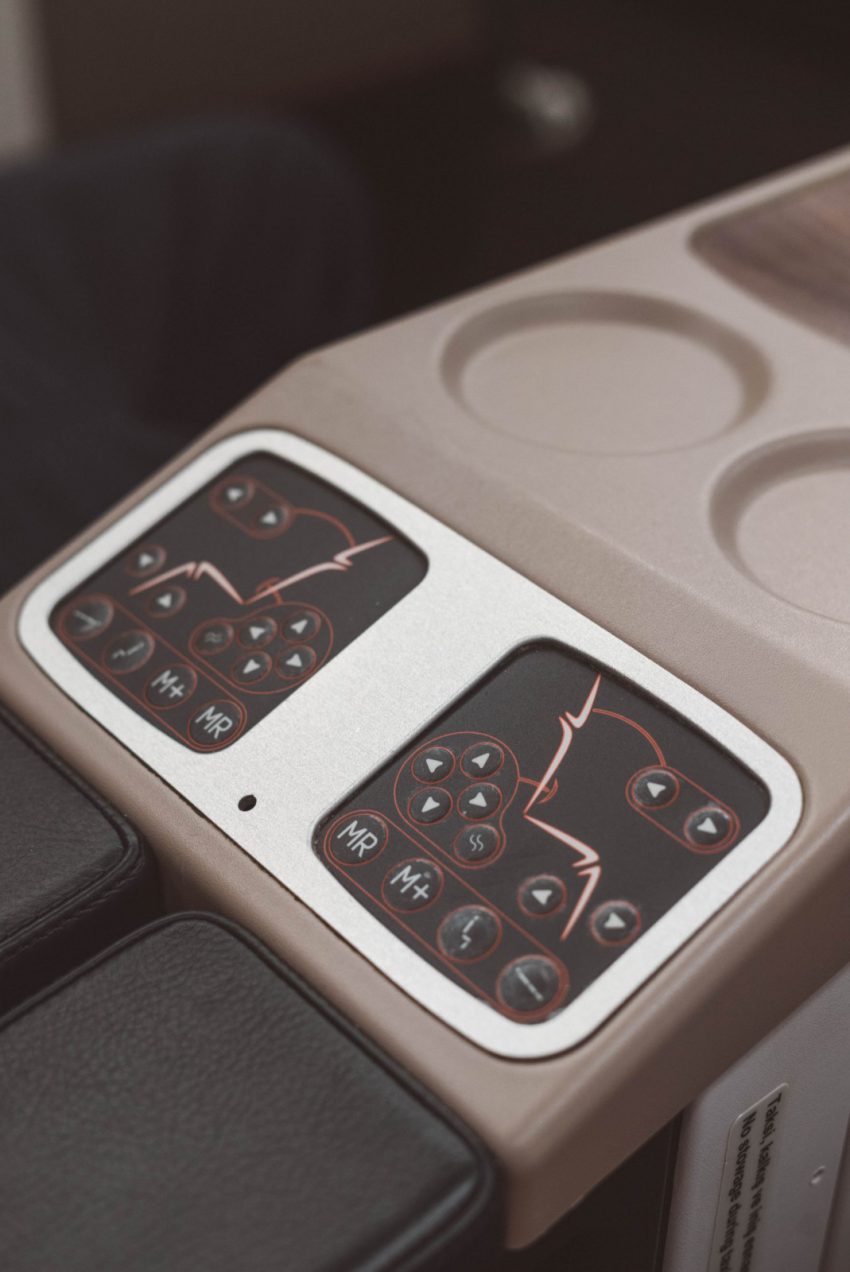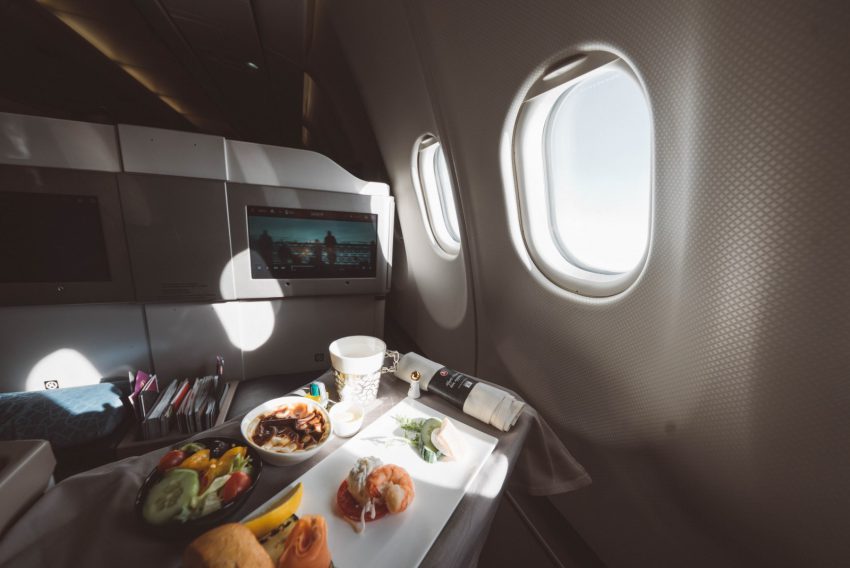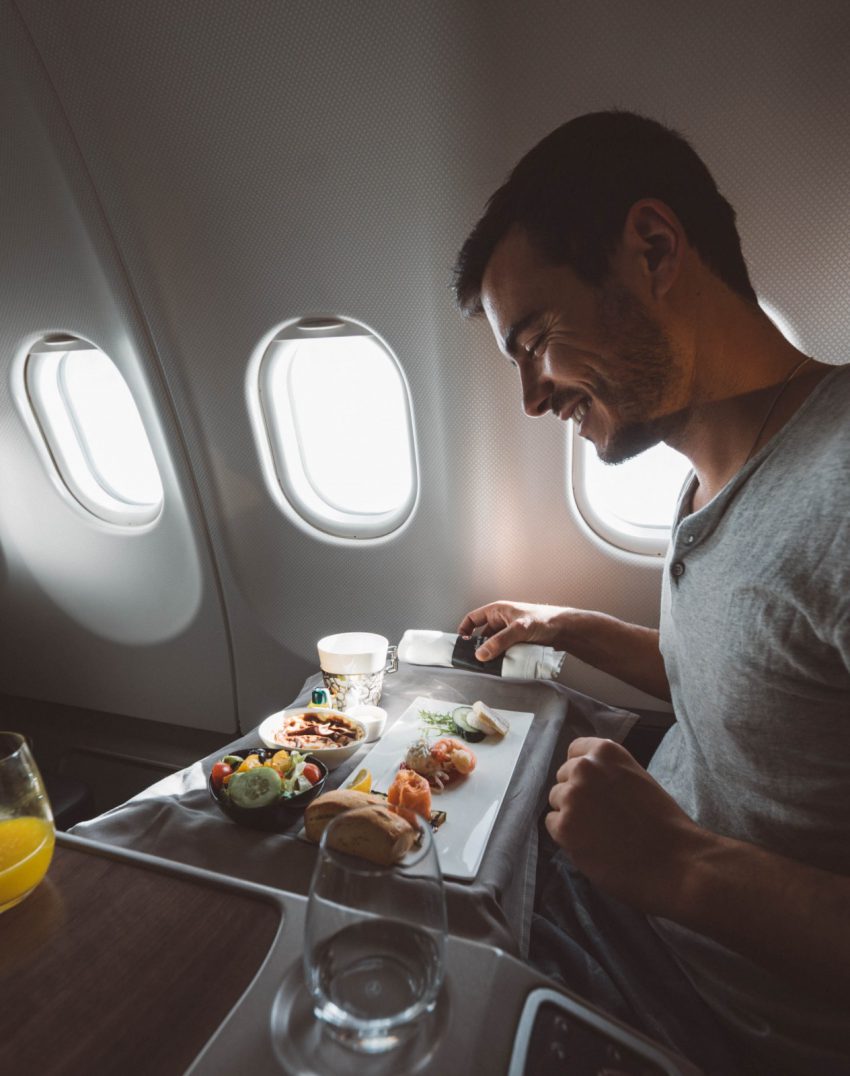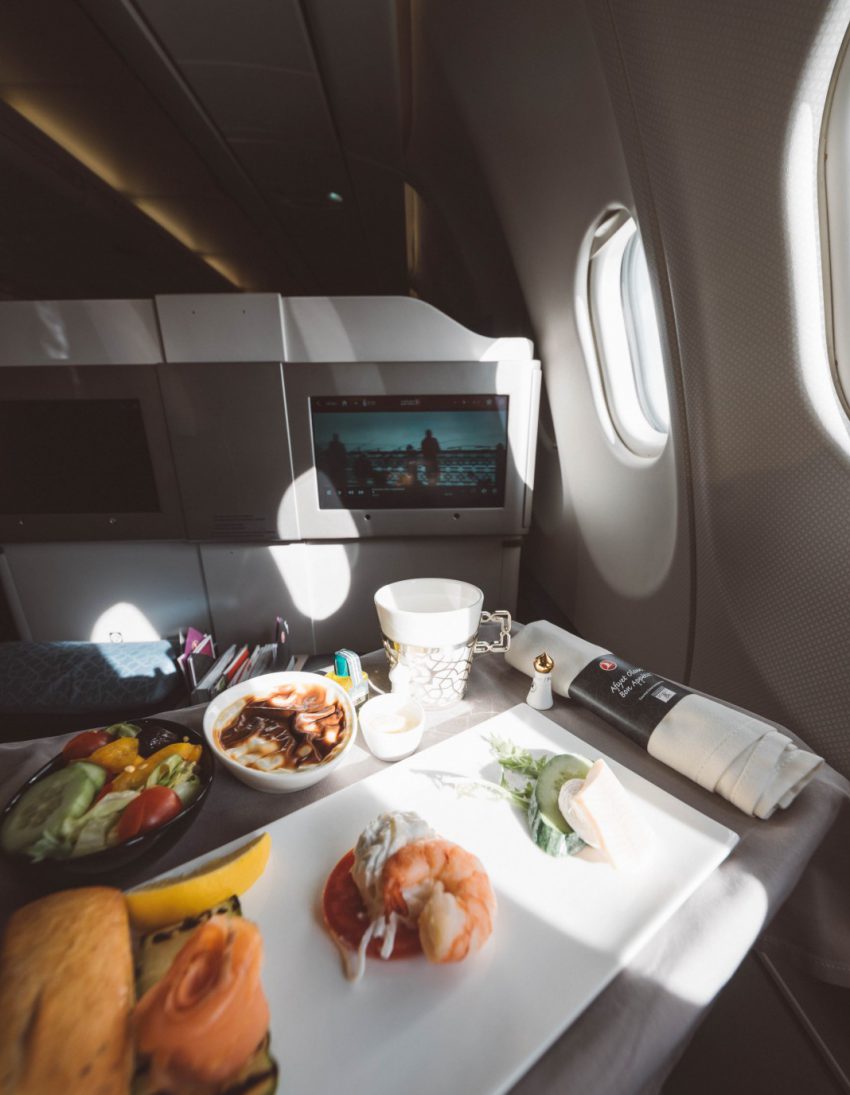 We got on a flight and they gave me a menu with my name and a pen to choose what I want for breakfast … then the table was prepared (with a candlelight … they are electronic but it looks fancy, I loved it!) and was served the first meal. I have to say that I was amazed by their economy-class food in the past, it is one of the best foods flying in the skys, but to define their business service in one word… excellence … (the food was great, from the soup, starters, main course, everything was very well prepared, served and tasty), then the best part came … A chef down the aisle with a cart full of divine desserts! For some seconds I thought to myself… "Can I eat them all or will they charge me excess baggage (on my belly) on the next flight?"
For a moment I forgot that I was on a plane, it seemed that I was having dinner in super chic restaurant somewhere in Istambul.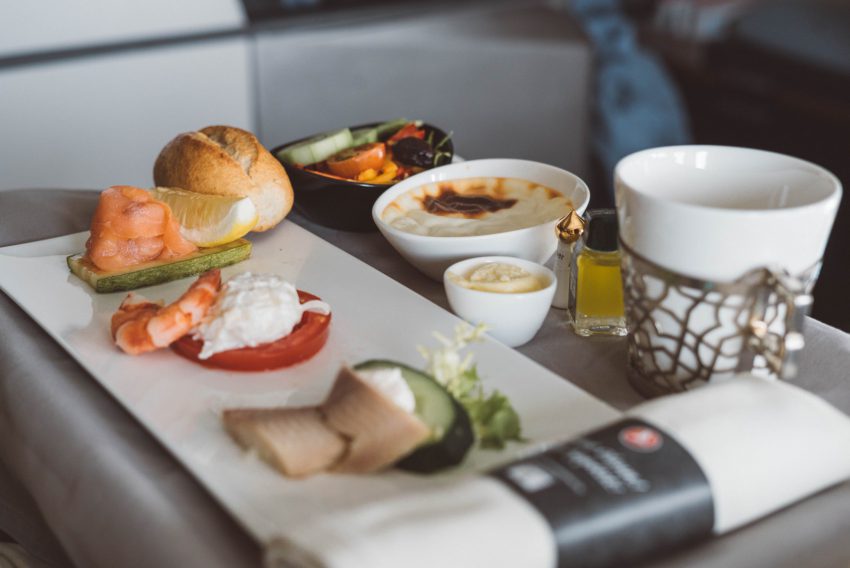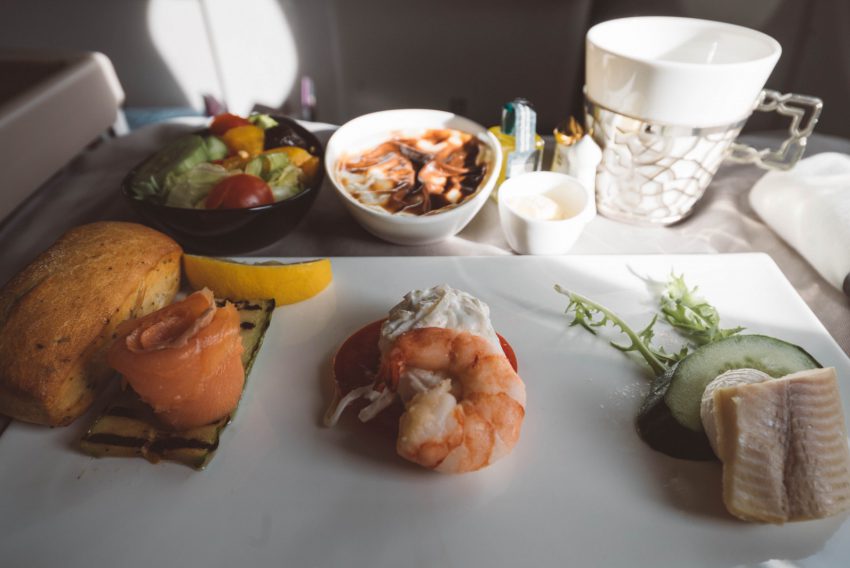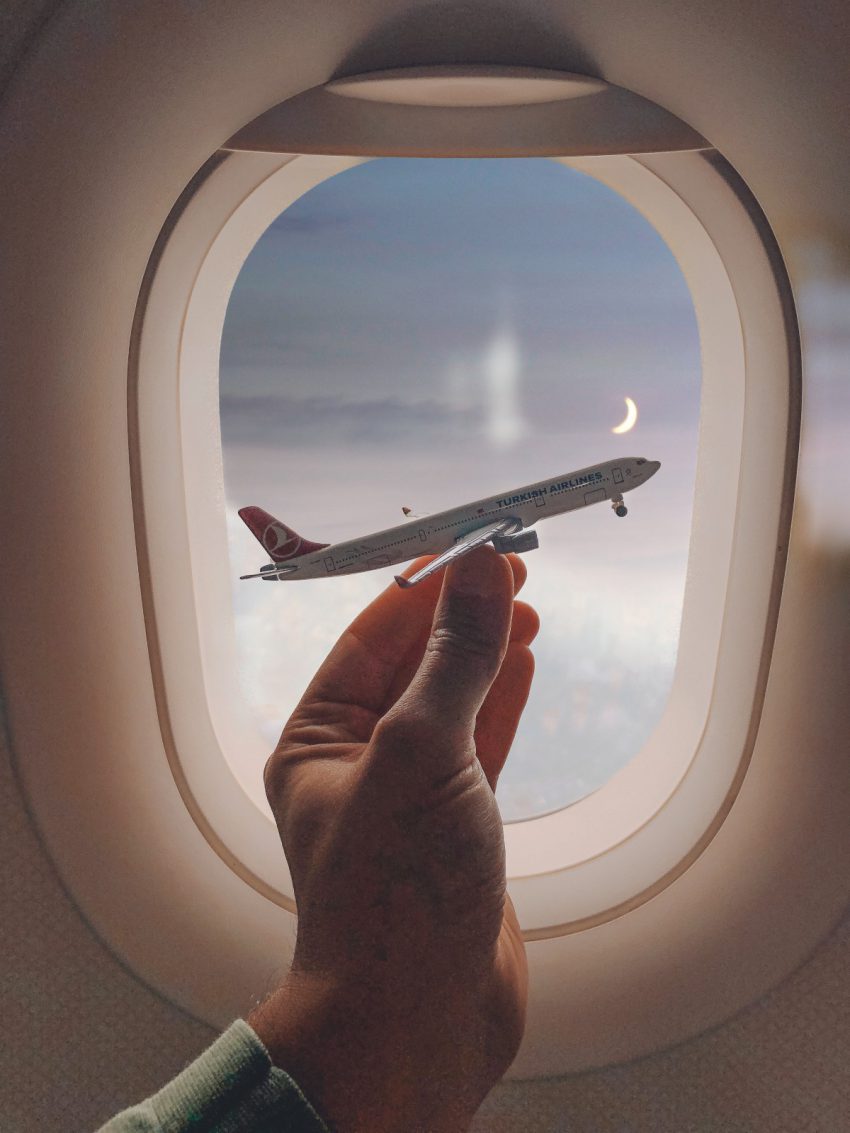 Suddenly the lights and the ambiance of the plane invites you to take a nap, although on these flights I want to stay awake all the time to enjoy the experience… or to see films, it is basically here where I put my cinema up to date. By the way, the Turkish onboard system is very practical and has a huge offer of entertainment. You can watch live TV, entertain yourself with games, movies, documentaries… and have one of the best headphones for a pleasant experience. Designed especially for Turkish flights, the DENON headphones do not let any noise distract you.
I think I haven't told you yet about the WC's … there is not much to say about this space that is fundamental, special in a 11-hour trip. Very clean, with Molton Brown soap and moisturizing cream, and a small detail that I found funny and which differs them from the competition, has plants in the toilet, plastic plants I know, but it makes the space more friendly … Lastly but not least, let's talk about the Travel Kit that Turkish offers to business customers. A very practical bag where you will find some essential items that I sometimes forget, toothbrush and toothpaste, socks, lipstick, moisturizing cream, deodorant, razor, shoehorn… Etc, everything to make the passenger comfortable all the way.
The flight went very well, there were no delays, I landed in Tokyo fresh and delighted with the service I had on board. Check the video of the whole experience!
Want to know more about the stunning Business Lounge in Istambul? Click in the picture to see the images!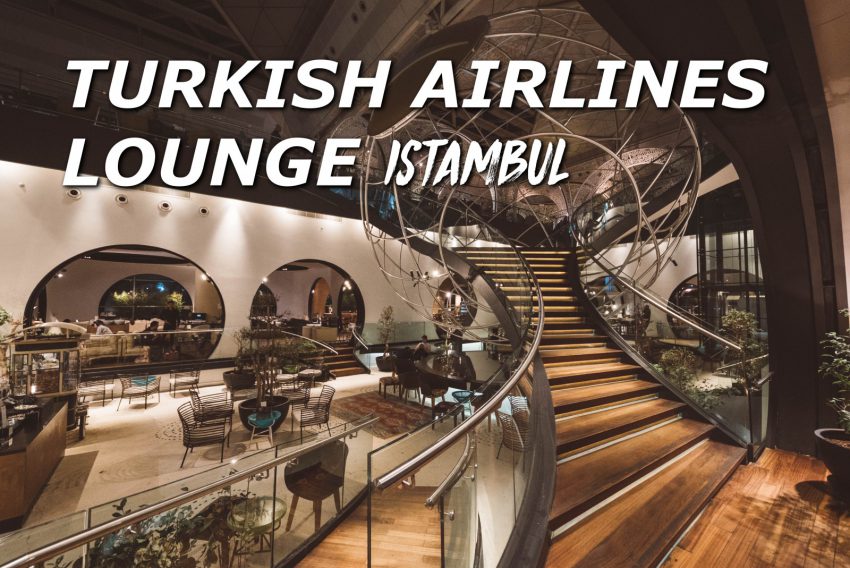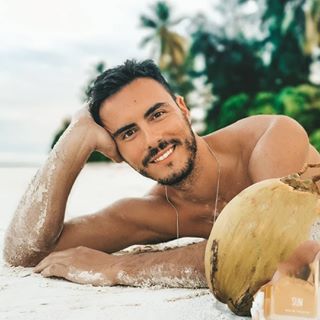 Hi! My name is João Cajuda, I'm a travel blogger from Portugal and founder of this website. In this blog I share my adventures around the world and give you tips about hotels, restaurants, activities and destinations to visit. You can travel through my videos or join my group tours that I organize to selected destinations. Visit my Adventure Travel Agency LEVA-ME and join one of my journeys!