Flying with Emirates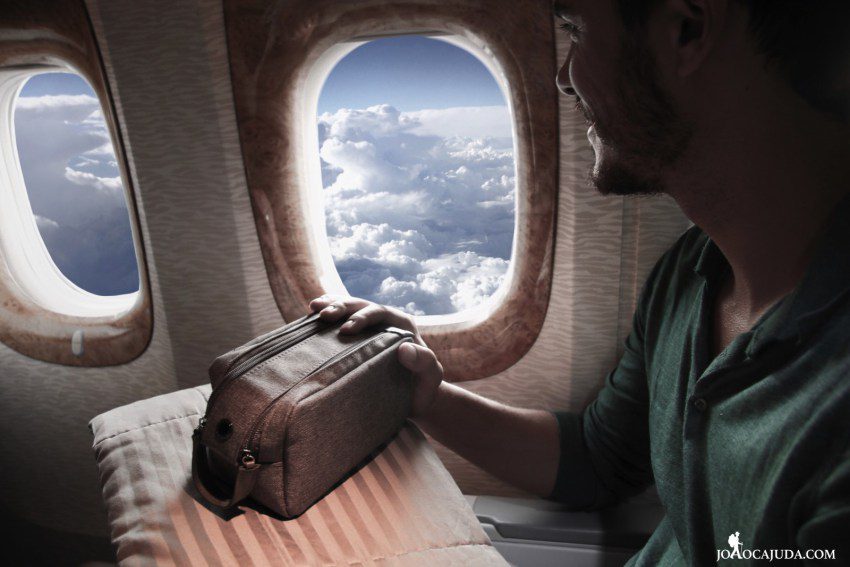 I love Asia! In the recent years I have visited several countries, from India to China. This time I decided to visit the Philippines, a country whose natural beauty is indescribable. Obviously, as in almost every trip to mainland Asia my first choice,when it comes to choosing the airline, is Emirates. I like to fly with them. It is an empathy that last for several years, perhaps because my family lived in Dubai and I always like to return there.
I have an Arabian rib, I like its culture, its architecture, its language, its exoticism, and Emirates always gives me a bit of it with a stop-over in Dubai. I had previously shared many reasons why I like Emirates. You can read them in this post:
15 reasons why I love Emirates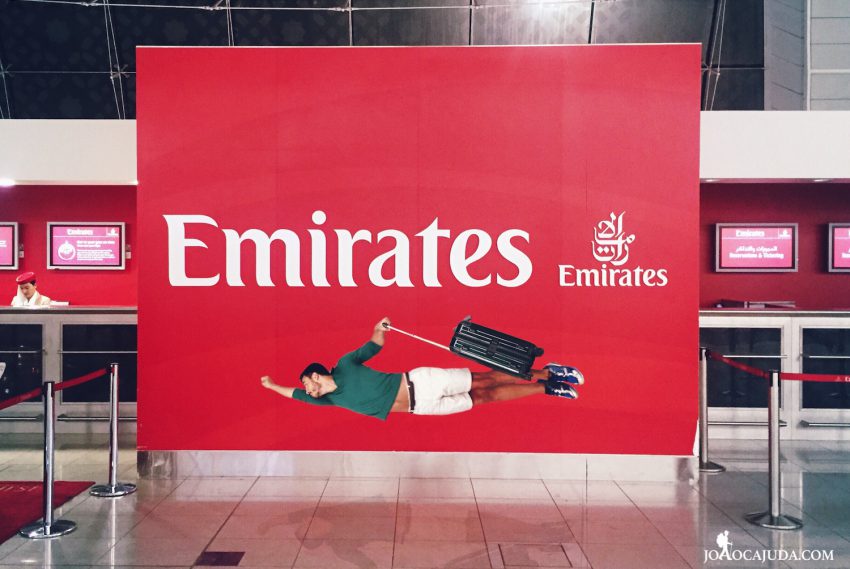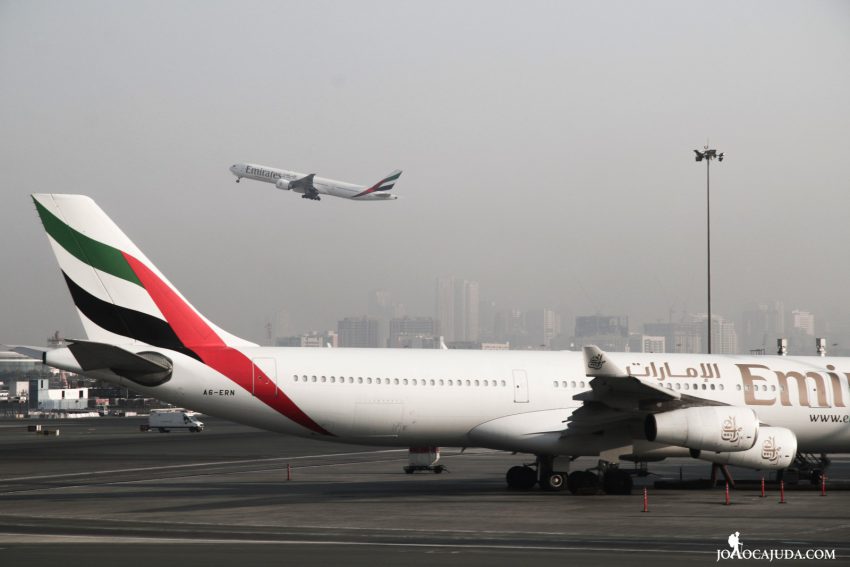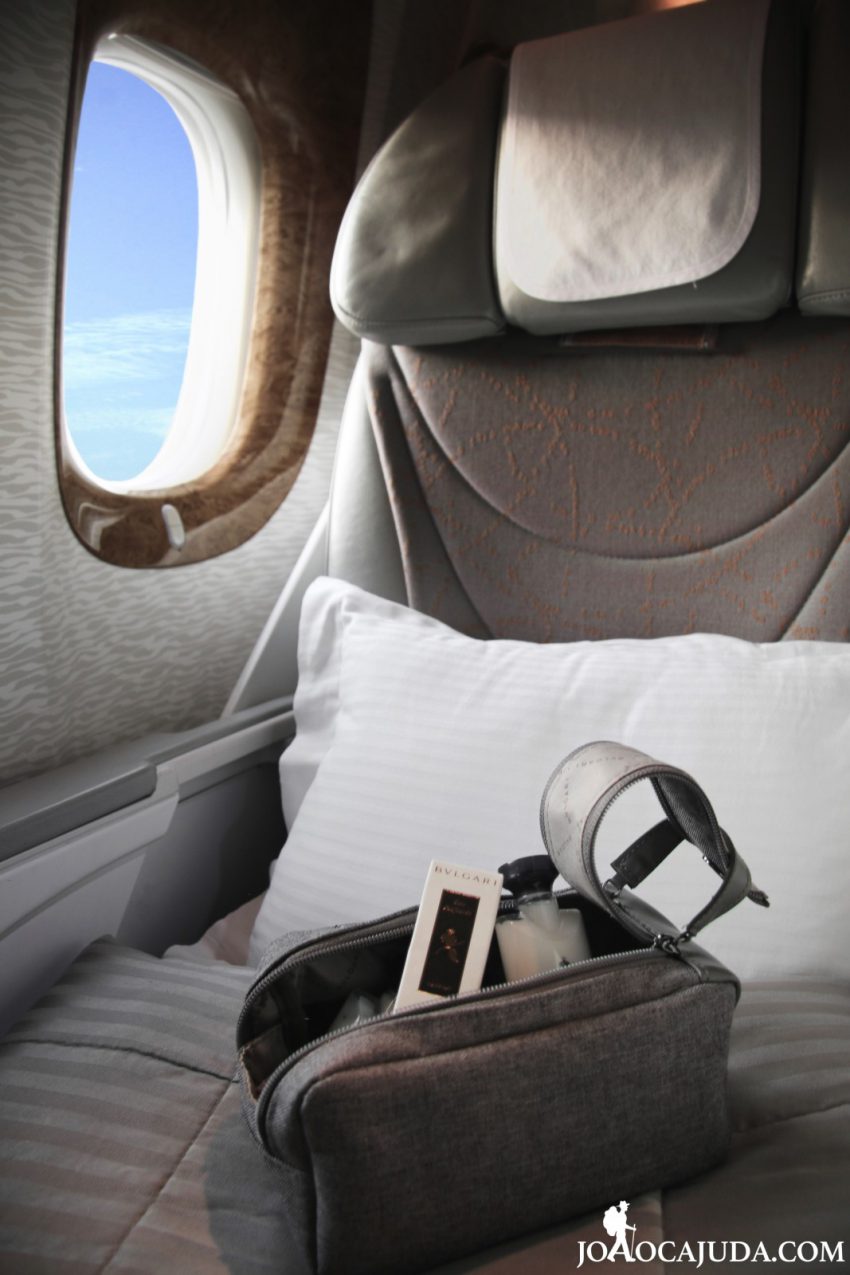 FLYING WITH EMIRATES VIDEO
I flew in a Boeing 
777,
 the service remains exemplary, both in Business and Economy. The food is delicious, which contrasts with most of the airline companies. It looks like we are in a Gourmet restaurant at 40,000ft high. In addition they serve in great quantity, besides the main dish you always get to taste a salad, toasts with cheese, the dessert, the bread that is served several times … But the best part is that they even serve warm croissants for Breakfast and ice cream, yes ice cream on the plane 🙂
The whole plane is exceptionally clean, especially the toilets, they are always spotless. Sometimes I travel in airlines with so dirty toilets that I do not there to enter. In the toilet you can still find cologne Bvlgari and VOYA creams. If you travel in economic you can ask for toothbrush, toothpaste. If you are traveling in Business class, Emirates offers you the new Travel Kit that has everything you need, eye cover, comfortable socks, lotions, perfume, gillete, shaving foam, everything inside a beautiful Bvlgari bag.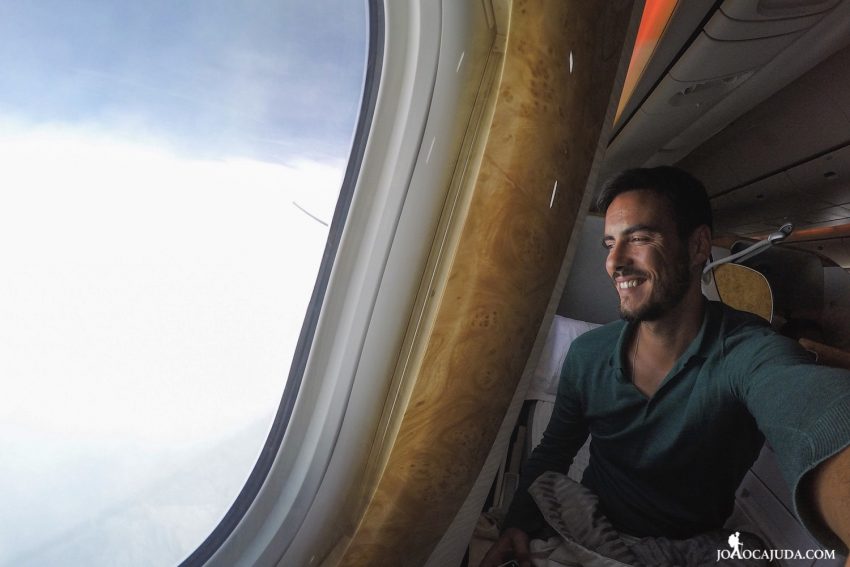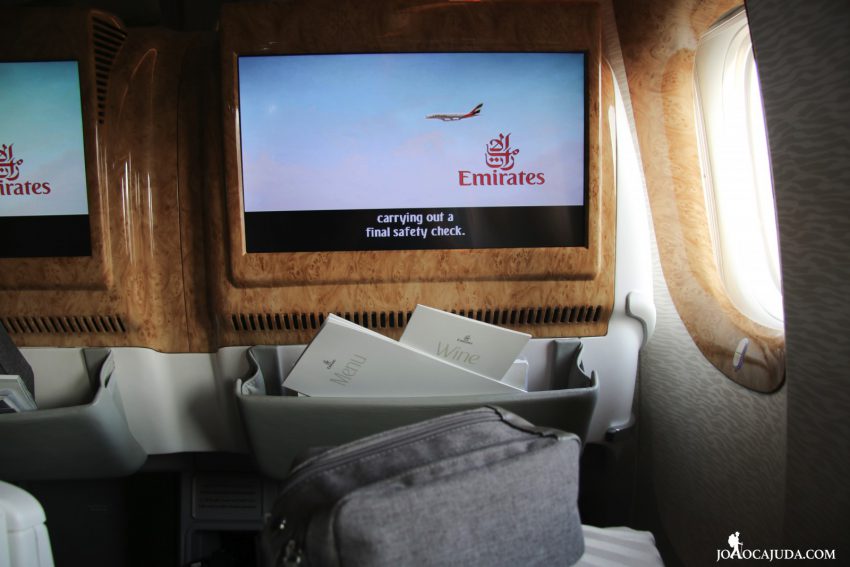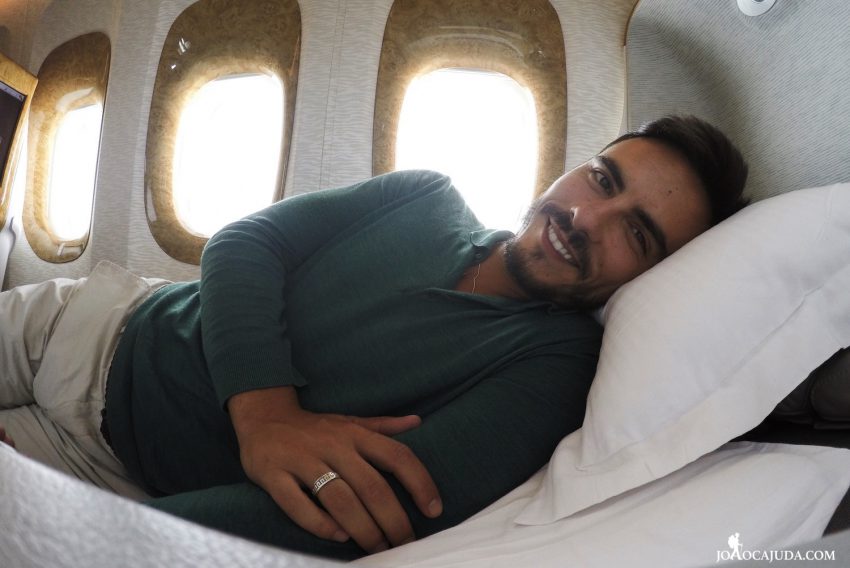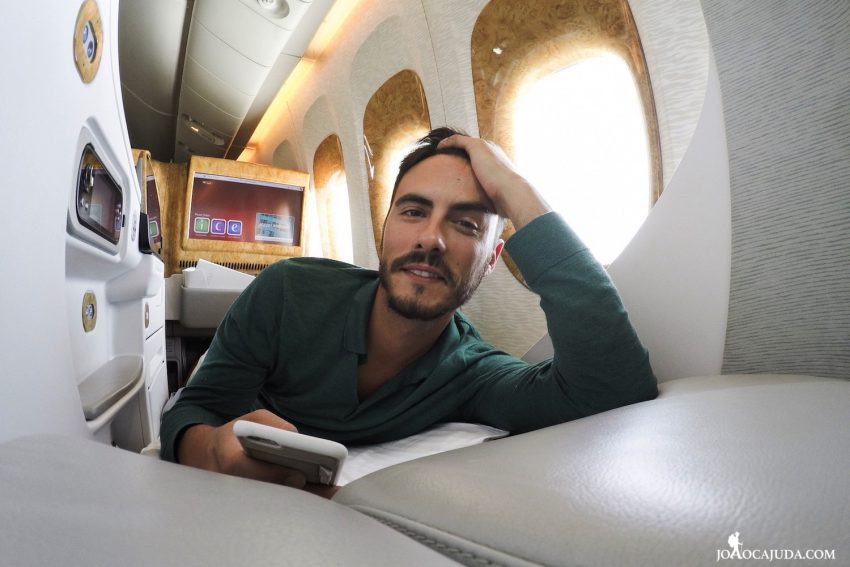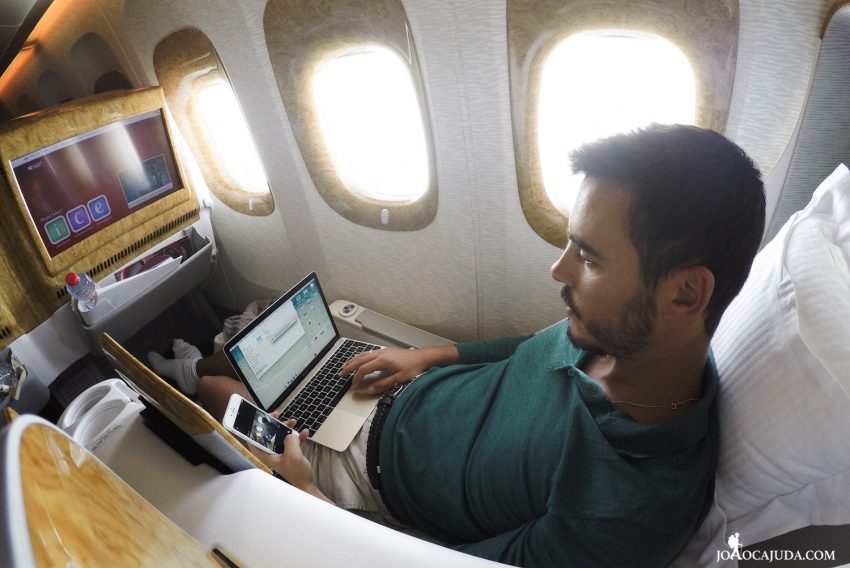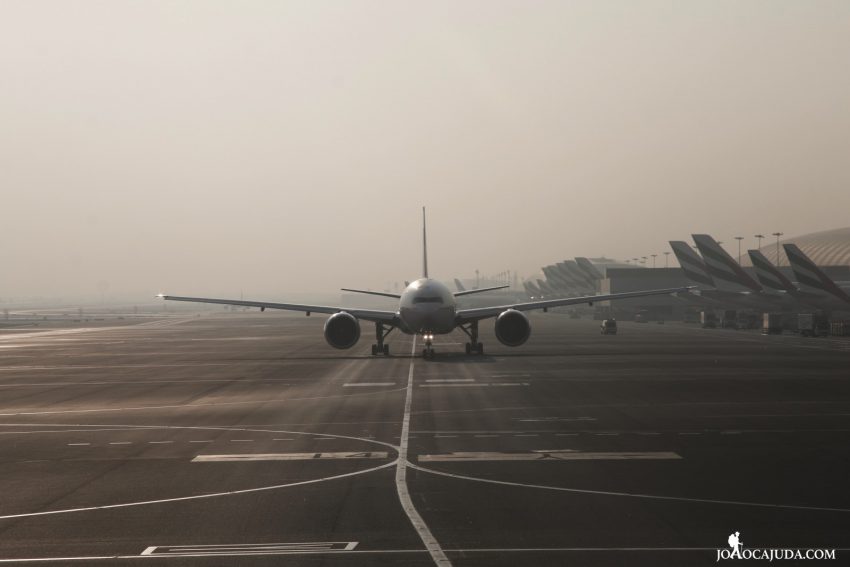 As for the Cabin Crew… very friendly, always with a genuine smile and available to help you with what you need. In this matter, Emirates continues to stand out from most other companies in my opinion. Another aspect that highlights the Emirates again is its on-board entertainment system. Here is where I keep myself updated on the recent movies.
Another thing I enjoy is the Skyawards miles program, did you know that you only need 25,000 miles to access the Business Lounge? This time I didn't had time to visit but I know that it has undergone renovations in the amount of 11 million dollars. If it was already exceptional before, now probably looks like a 5 star hotel. There is a new area dedicated to Champagne, another dedicated to healthy food, where you can find salads, sandwiches and natural juices. Not to mention the resting areas that have increased capacity on 40%, showers, etc …
Here is a video of my last experience flying Business Class with Emirates from Lisbon to the Philippines! I hope in the future to be able to fly in the award winning first class of Emirates and show how amazing that must be! 😀
Connect with Emirates
Bookings: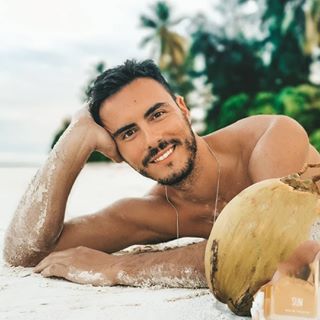 Hi! My name is João Cajuda, I'm a travel blogger from Portugal and founder of this website. In this blog I share my adventures around the world and give you tips about hotels, restaurants, activities and destinations to visit. You can travel through my videos or join my group tours that I organize to selected destinations. Visit my Adventure Travel Agency LEVA-ME and join one of my journeys!