Santorini – 8 things to do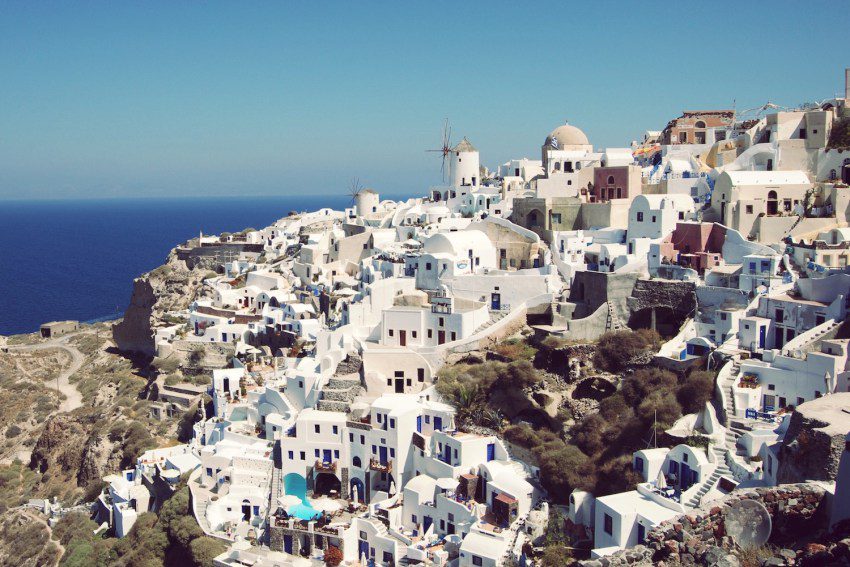 Santorini … This island is probably the image we all have of Greece, a huge cliff full of houses painted white and blue. Well, it is the same as the postcards and the photos that time here, there is nothing to cheat, it is not Photoshop.
Located 200km from Athens, this small archipelago of 5 islands is one of the main tourist attractions of the country. The largest and only island that most people know has a little more than 15,000 inhabitants, and in the high season the number of tourists is almost higher than the local. The enormous cliffs of the islands were formed by its active volcano, whose crater can be visited on a tour.
This pearl of the Mediterranean is the ideal destination for those who want to have a romantic holiday, it is one of the most chosen destinations for honeymooners.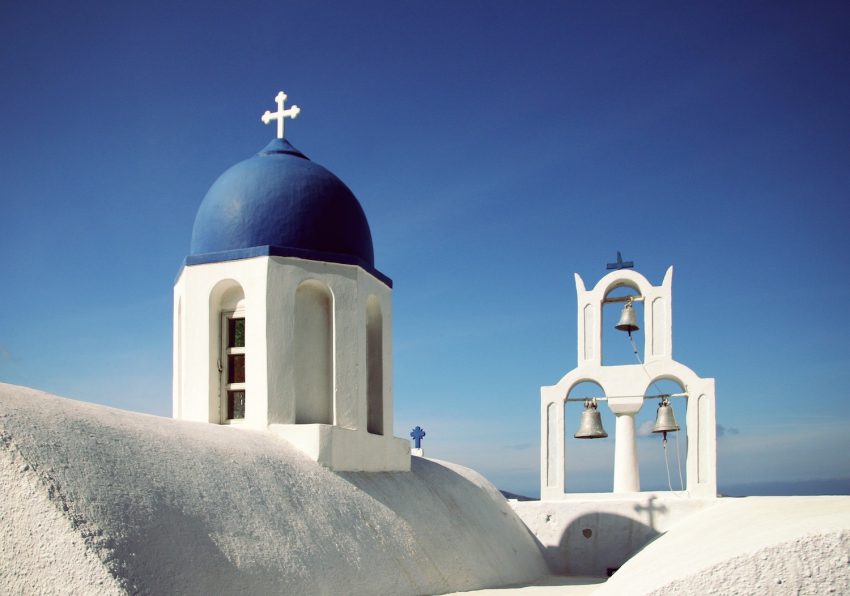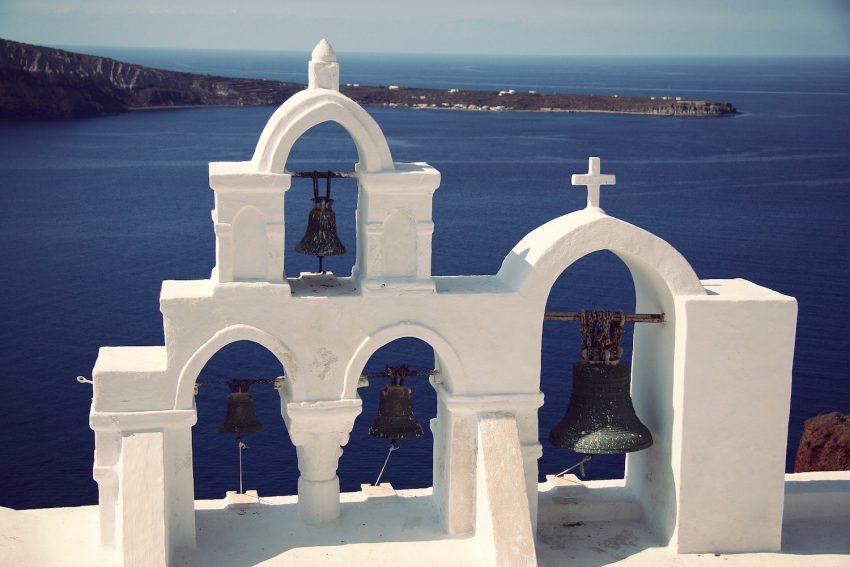 WATCH MY VIDEO BEAUTIFUL GREECE
Where to stay?
In Santorini, hotel prices are similar to Mykonos, in high season it is difficult to find cheap accommodation, so you should book well in advance and avoid the OIA area, the most touristy and luxurious. Outside of this area you will find hotels starting from 80 € per night.
Oia Canaves
One of the best hotels on the island. The endless pools will make anyone mad. It has breathtaking views.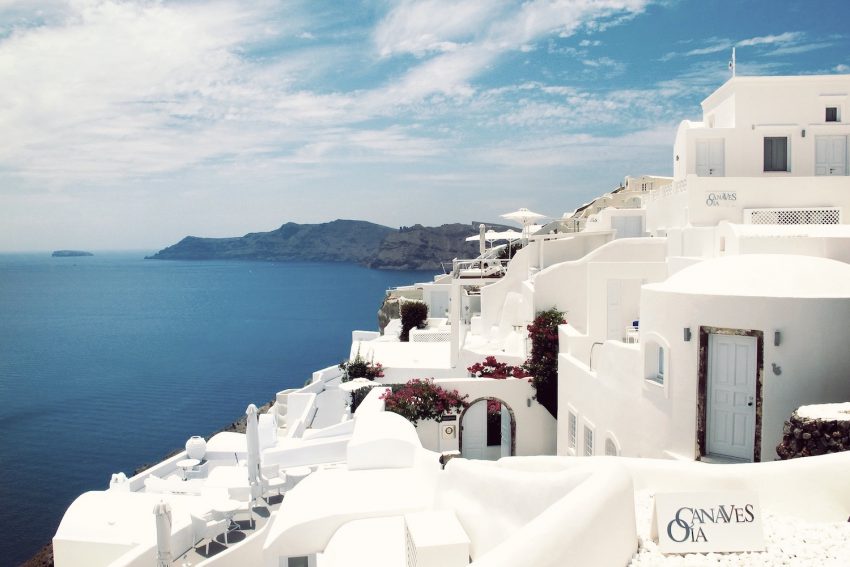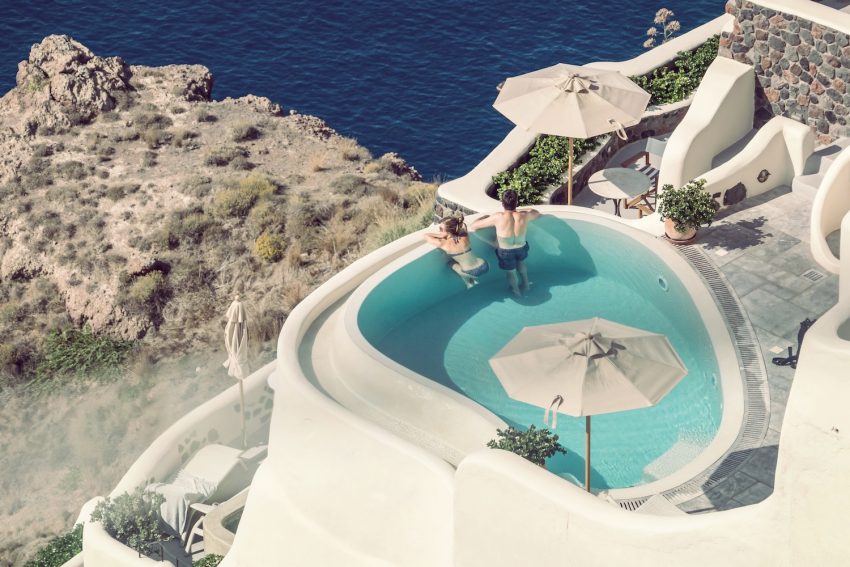 Where to eat?
1800 – Located in OIA this restaurant is the perfect place for a romantic evening. Expensive but romantic 🙂
How to move?
Renting a motorbike is always my preferred option. Anyway, if you do not know how to ride a motorcycle, you can go by bus. The island is also not very big and you go from one end to another by taxi is approximately 30 €.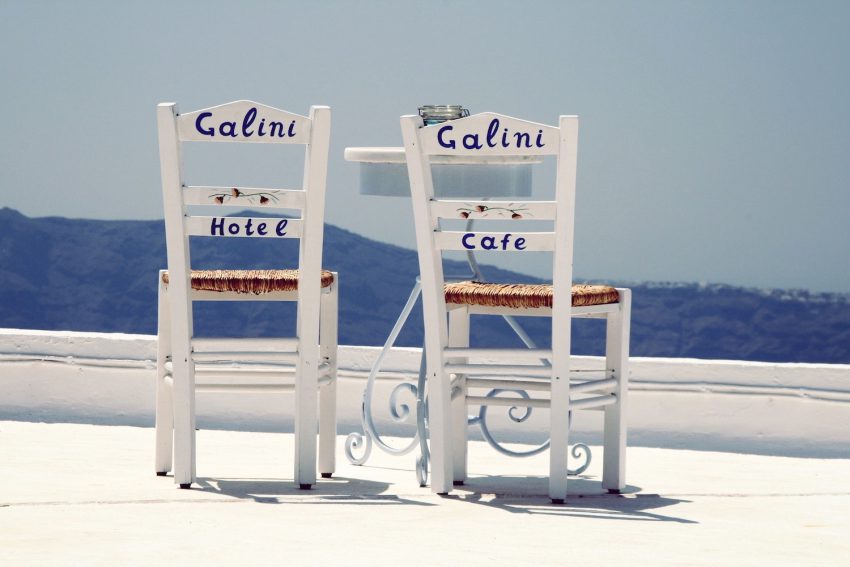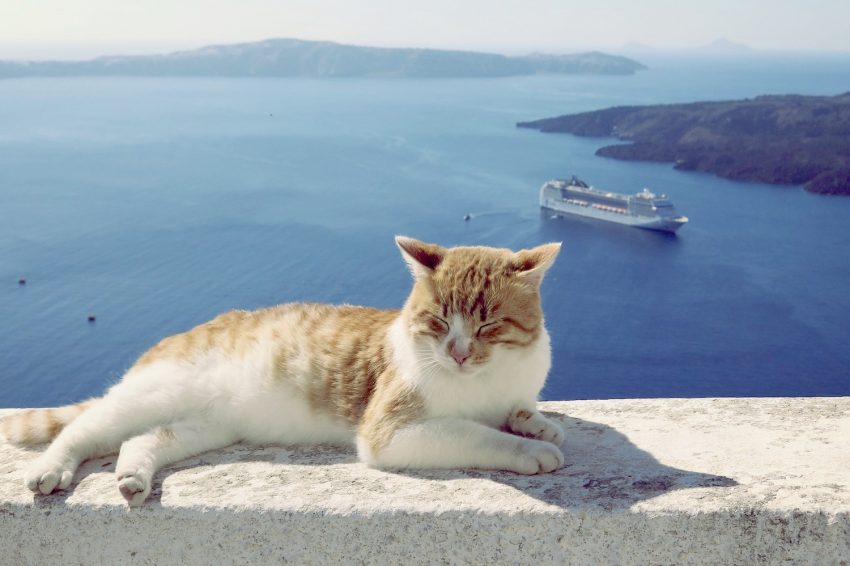 8 PLACES TO VISIT
1 – Explore the small villages of the island.
Rent a motorcycle and visit Firá, Oia, Imerovígli and Firostefáni, these picturesque terraces will offer you the most incredible views of the Aegean Sea.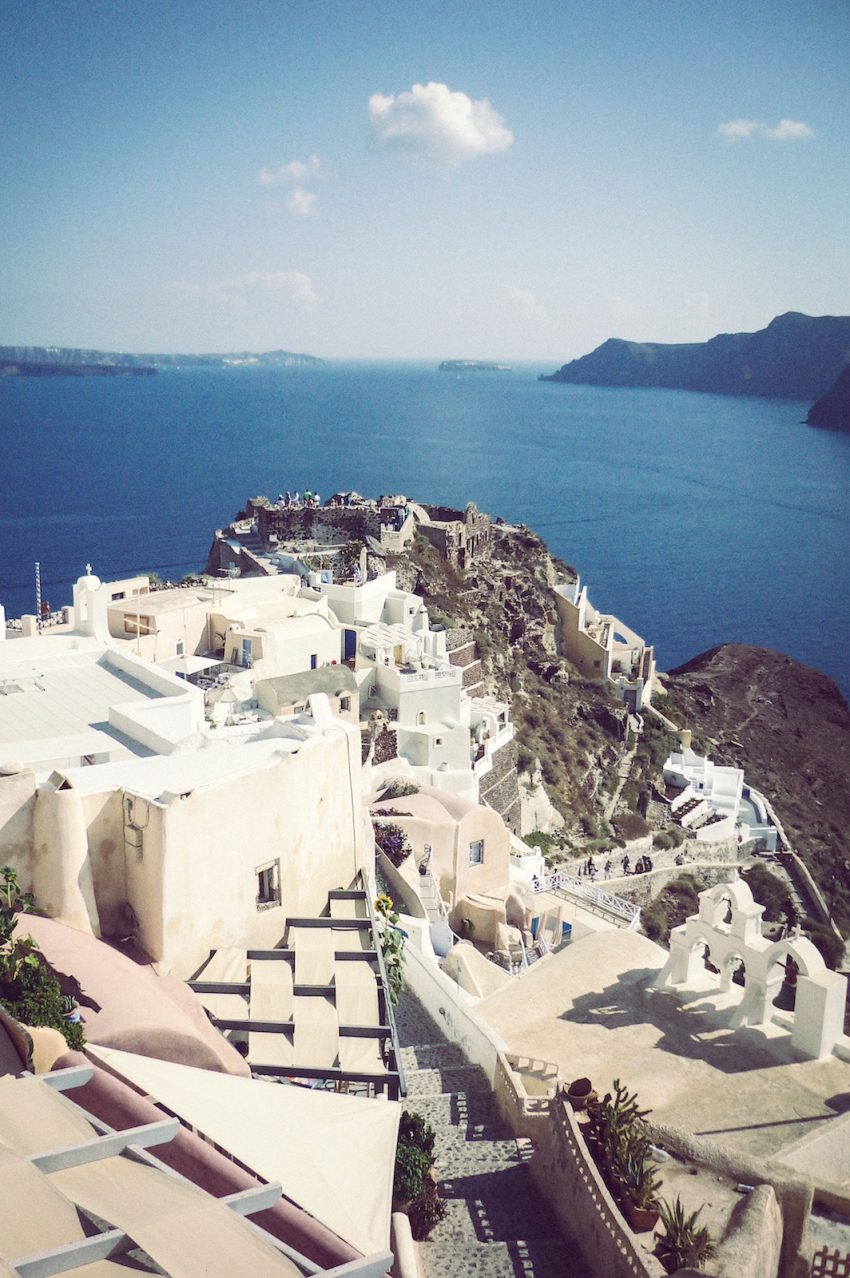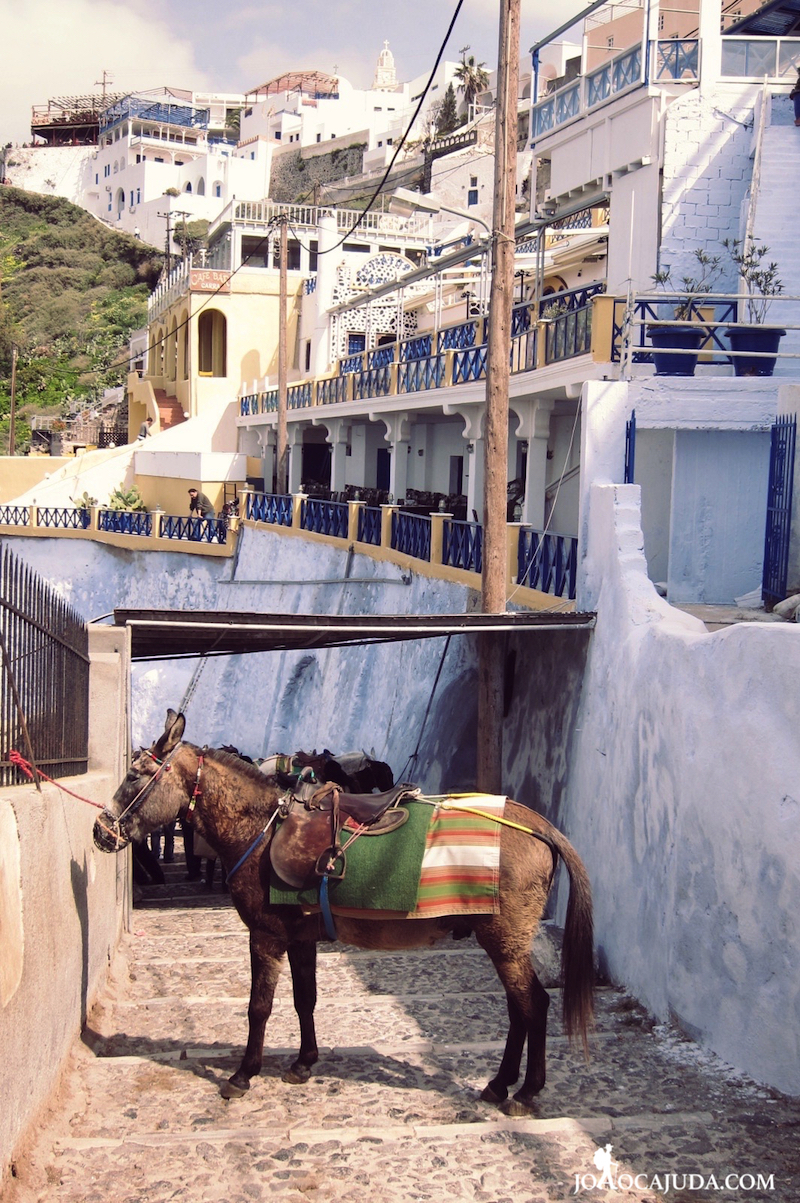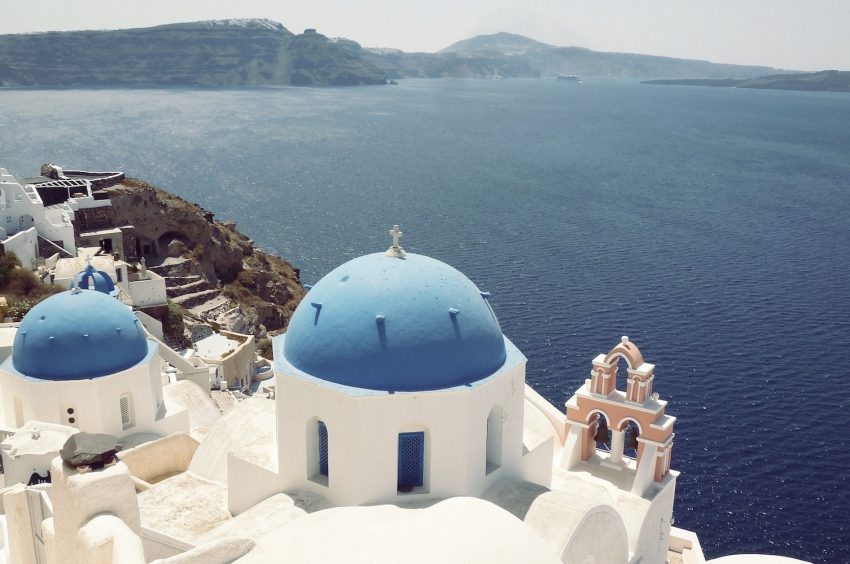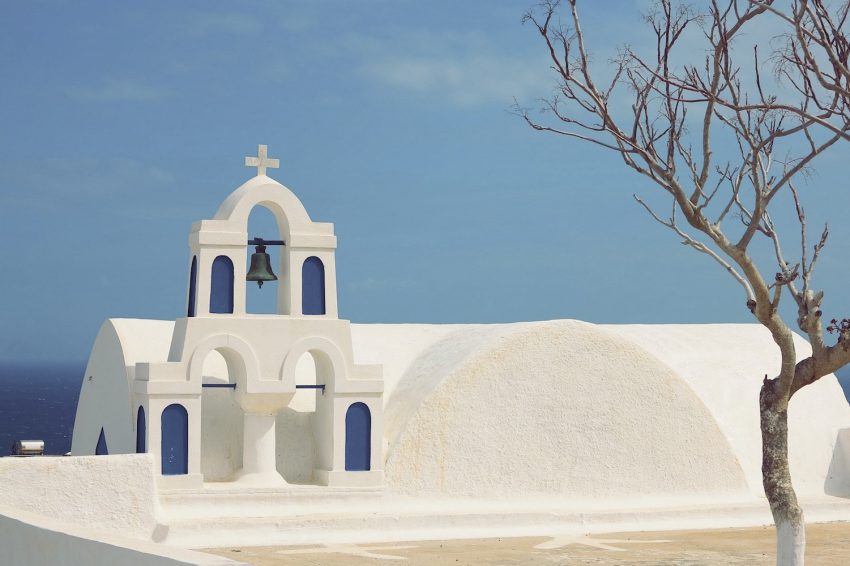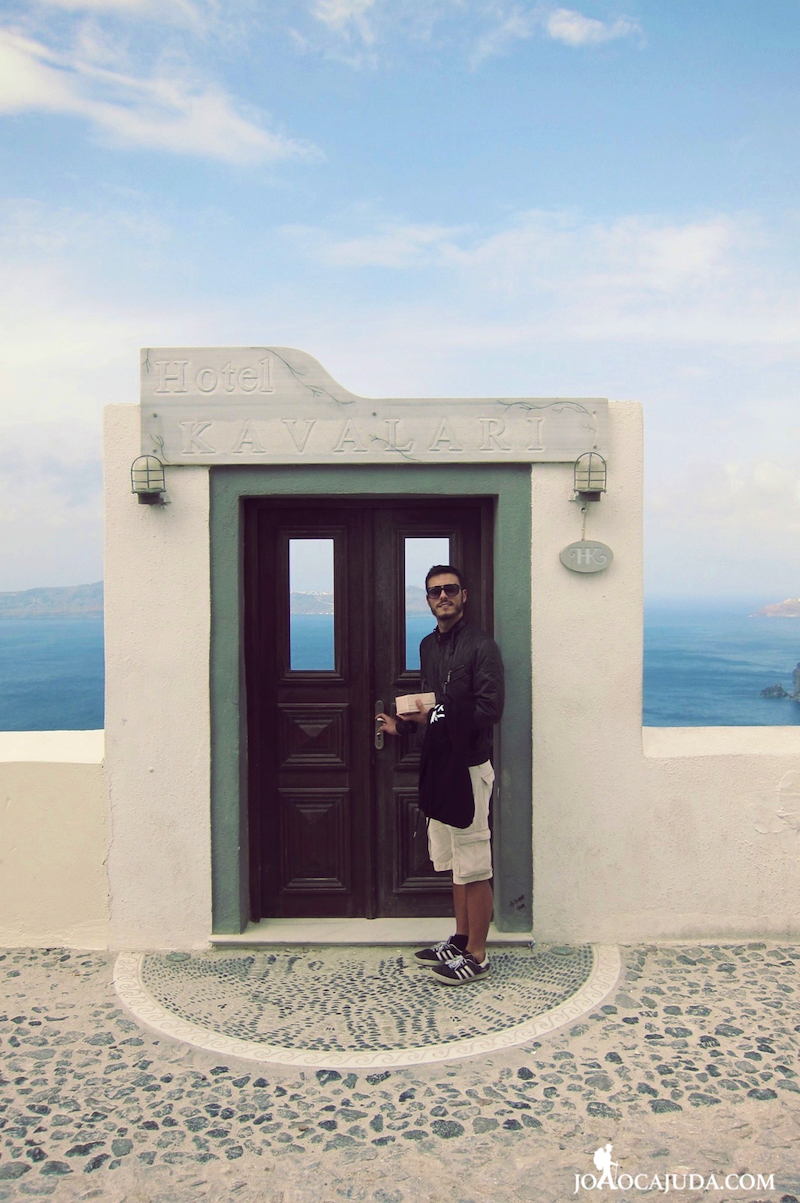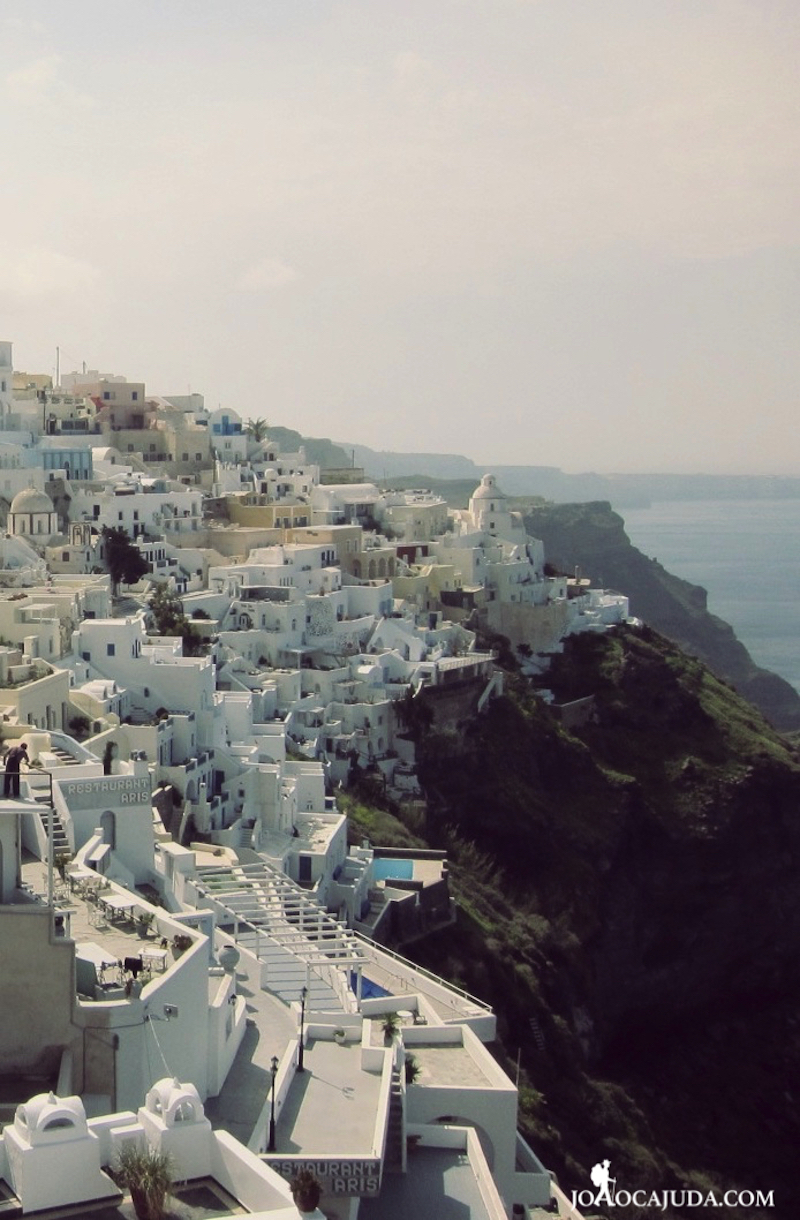 2 – Beaches
Here you can basically choose the color of the sand you want, white, black, red or rocks. Kamari beach and Perissa are the best known (black sand), Red beach asThe name indicates it is all red. And for those who enjoy jumping from the rocks to the sea, there is amoudi bay, the best place to swim in Santorini, 10 minutes from the port of Oia.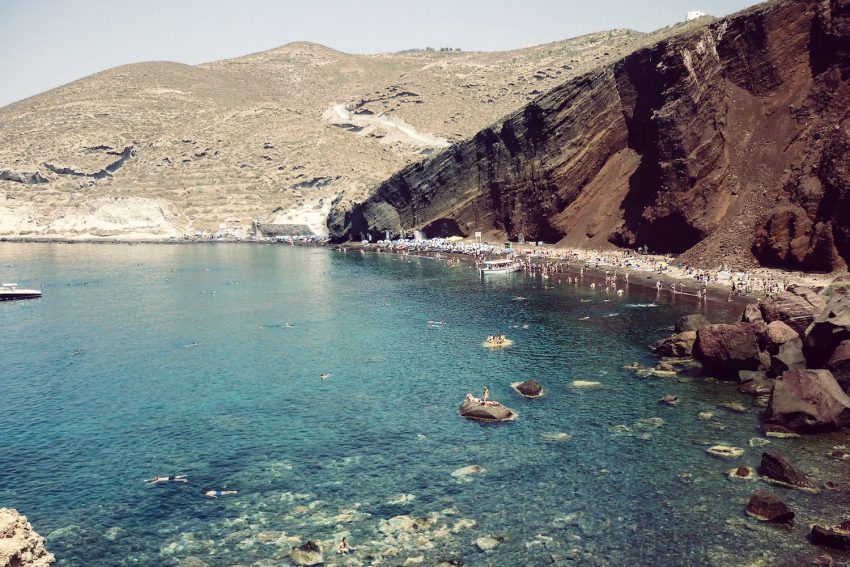 3 – Fira Walk
If you want to envy in the face of the enemy with a sweeping photo on Facebook this is the place. If you do not have Facebook, you'll make one because you're going to lose all my posts!
4 – Eat at Amoudi bay.
This is the best place to eat fresh fish and seafood, octopus is the most famous dish!
5 – Visit the Hot Springs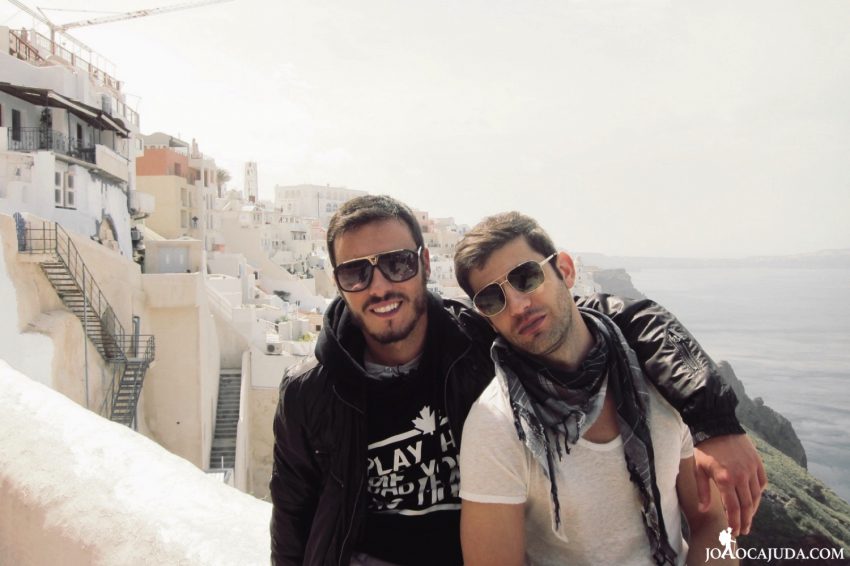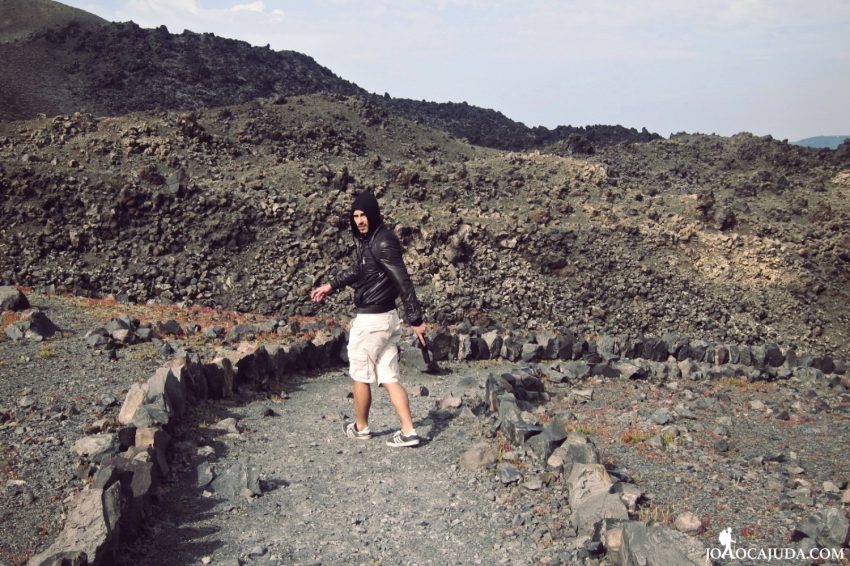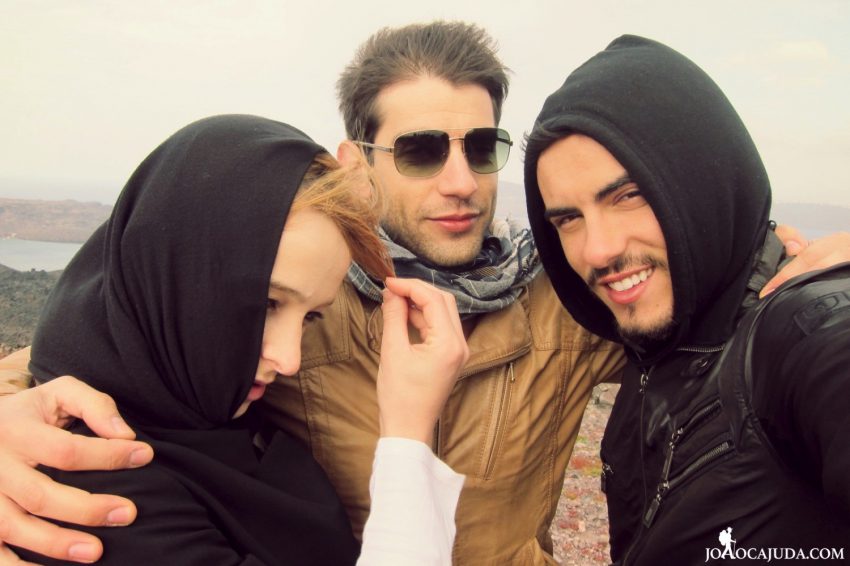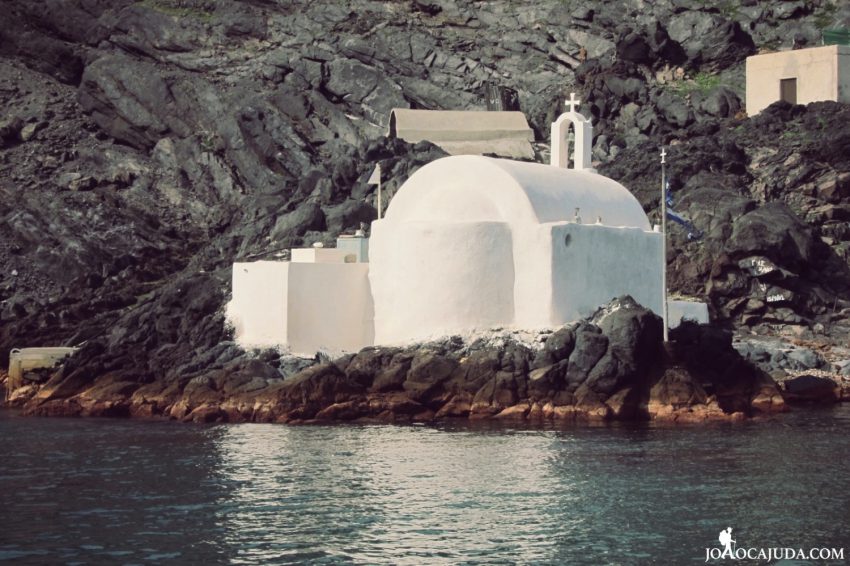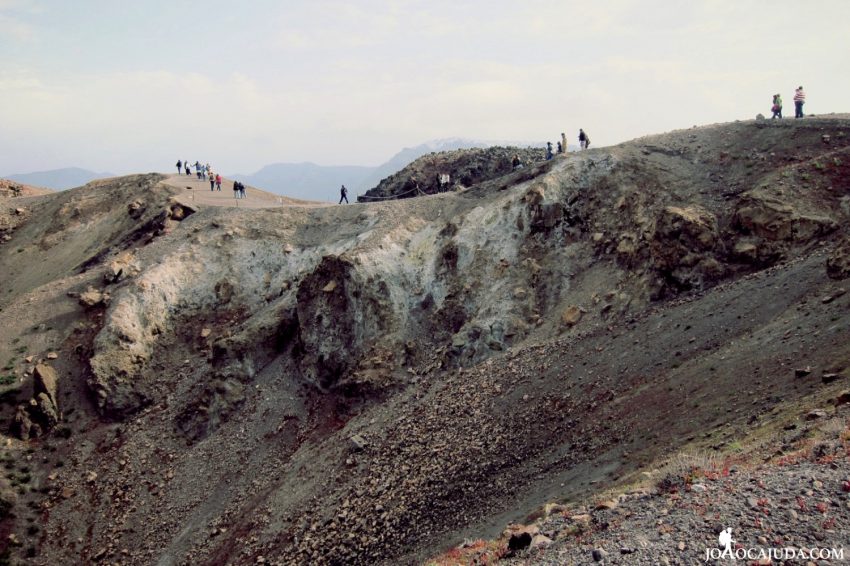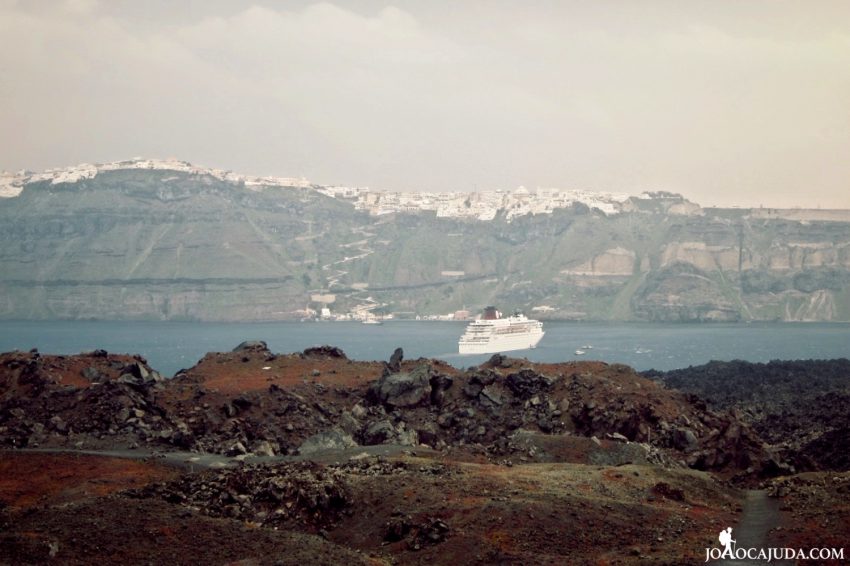 6 – Lunch at Dimitris restaurant
It will not be difficult to find a restaurant with a great view, basically all of them have. I recommend Dimitris, probably the best cuisine on the island, not on top of the hill but right by the sea. Http: //www.dimitris-ammoudi-restaurant.com
7 – Pic-Nic at Sunset.
Go and surprise your love, take some cheese, a good wine and Two glasses stored in the backpack, choose the perfect spot and go there earlier, you know that during the magic hour there will always appear thousand tourists to take pictures, but at least the front row nobody takes away from you.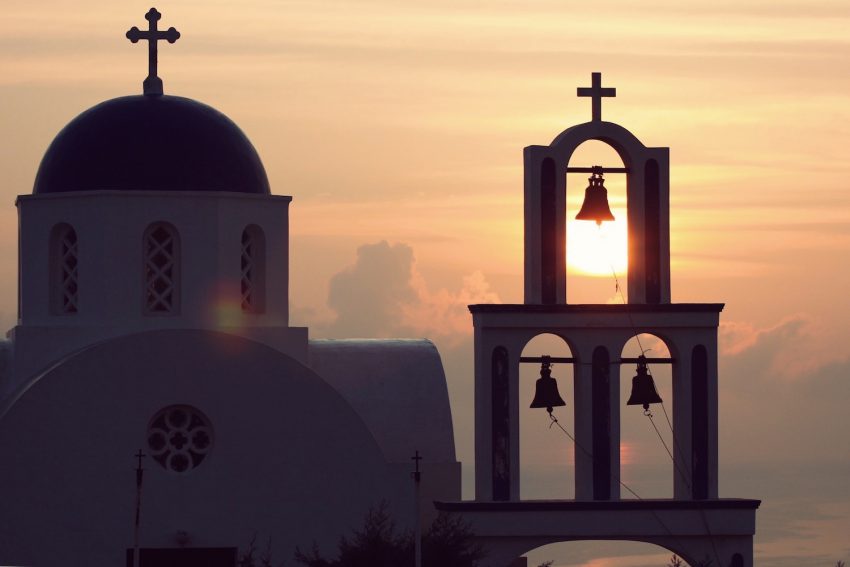 8 – Akrotiri Lighthouse
Visit this lighthouse built on a huge cliff. You can not enter but the path there and the panoramic view is very worth it!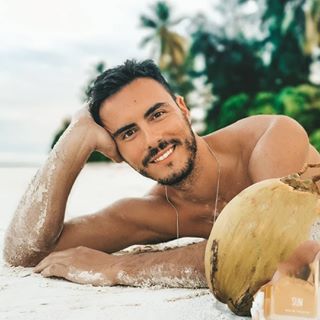 Hi! My name is João Cajuda, I'm a travel blogger from Portugal and founder of this website. In this blog I share my adventures around the world and give you tips about hotels, restaurants, activities and destinations to visit. You can travel through my videos or join my group tours that I organize to selected destinations. Visit my Adventure Travel Agency LEVA-ME and join one of my journeys!