Ritz Carlton Kyoto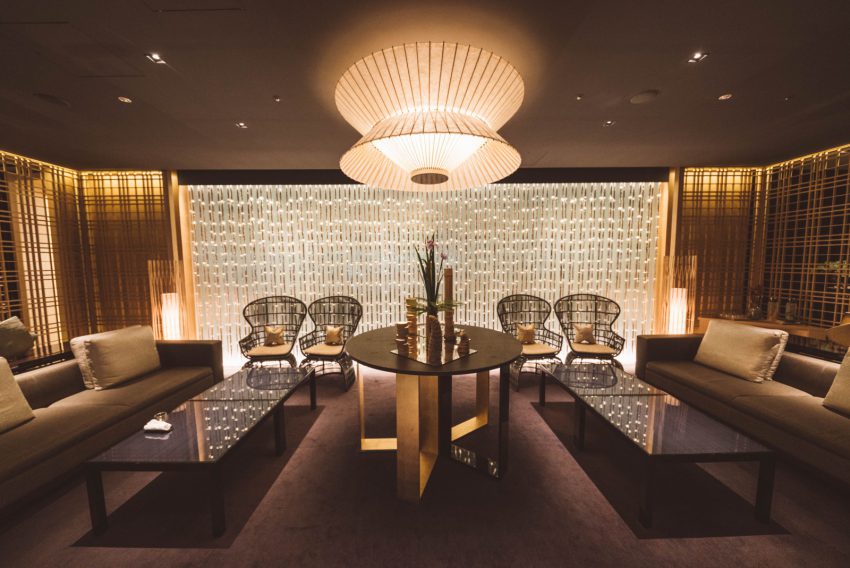 In April, at the time of my visit to the beautiful city of Kyoto, I stayed in what was considered by Condé Nast Traveler Readers' Choice Awards 2017, the best hotel in Japan, Ritz Carlton Kyoto.
Located in the center of Kyoto, on the shores of the tranquil Kamogawa River and very close to many places of interest such as the neighborhoods of Gion, Pontocho and Kawaramach. The hotel is the country's first urban luxury resort and stands out for its modern architecture with luxurious comfortable interiors retaining Japanese tradition.
The concept of resort design focuses on five feelings: Utage (Holiday), Seido (Serenity), Miyabi (elegance), Hana (splendor) and Nagomi (harmony). Through its wide corridors we find many works of art by local artists and craftsmen, as well as zen gardens and small waterfalls.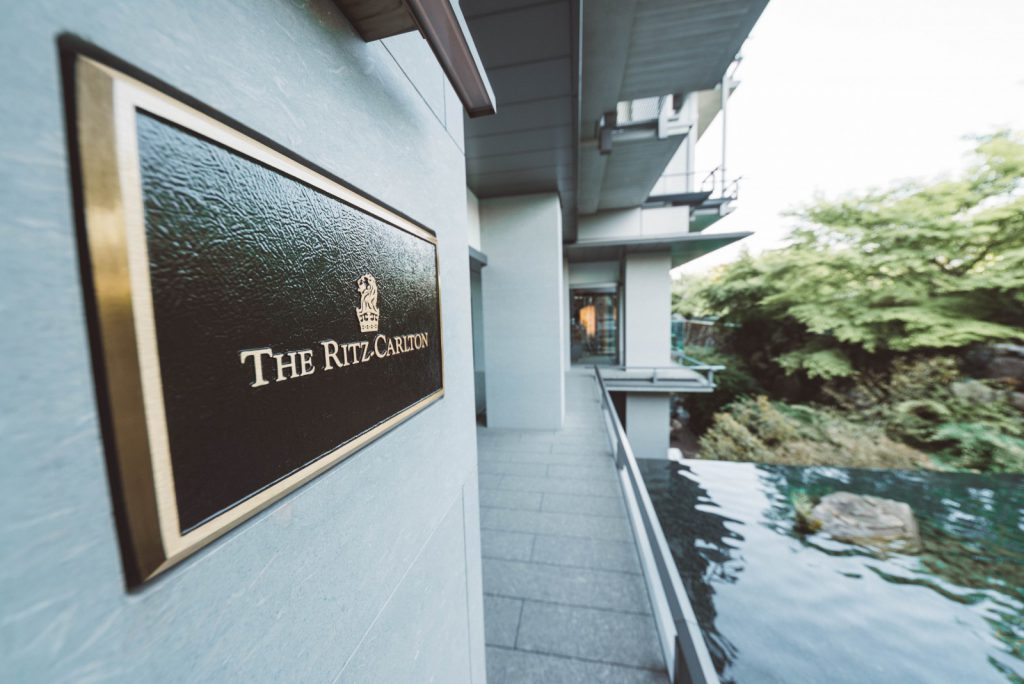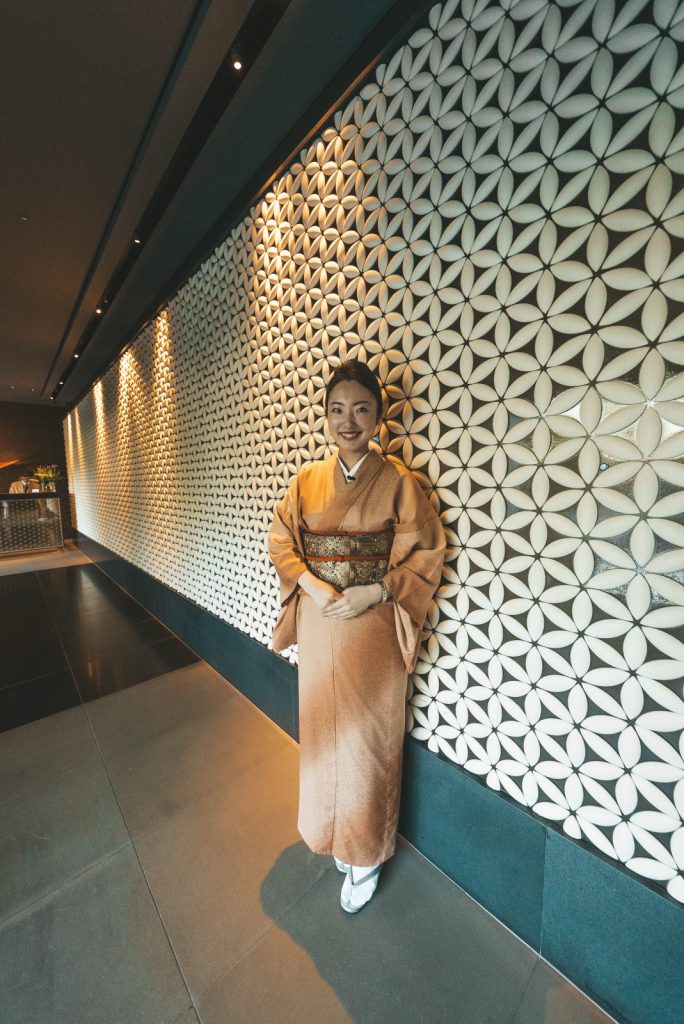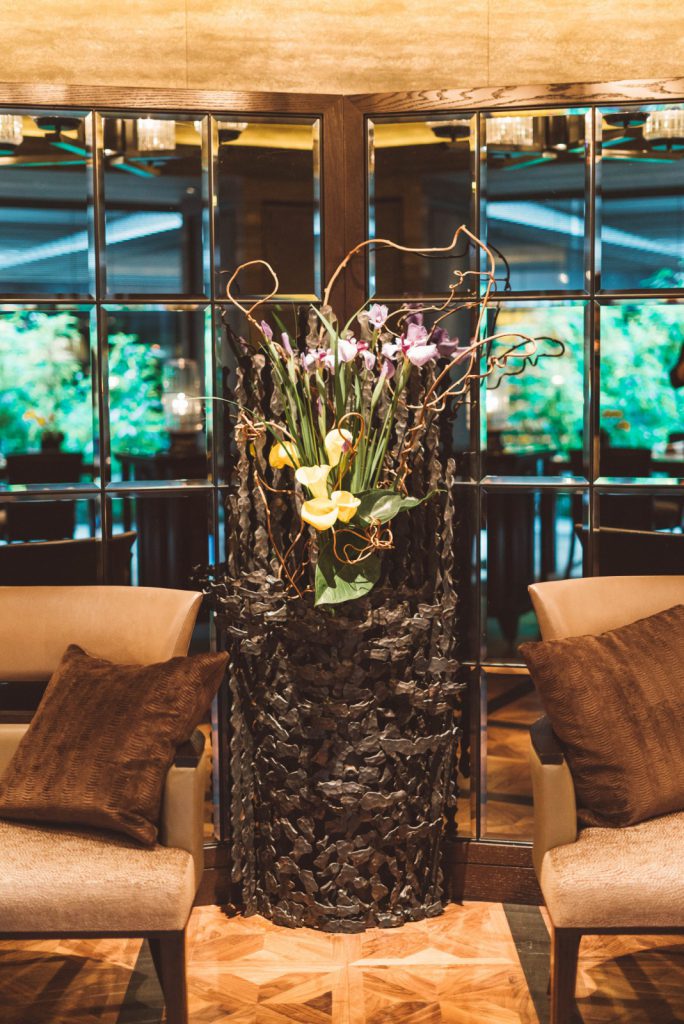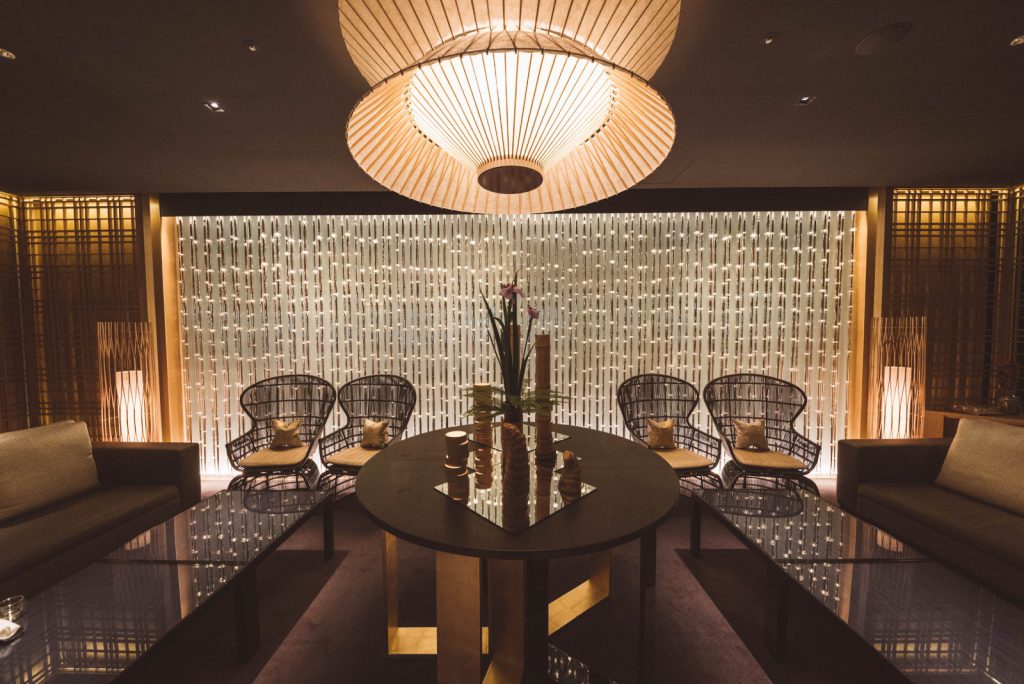 The check in was done at a glance, the staff is extremely cordial and friendly as all the Japanese people have been during this trip. After a "welcome drink" they drove me to the room, there are 134 rooms in the hotel. The room is very spacious (52m2), divided into several areas, with a huge floor-to-ceiling window with incredible views of the river, mountains and city. The bathroom has a shower and bathtub, which is quite large and unobstructed for the room. It is worth mentioning the marble of its walls whose design reminds of the cherry blossoms, small details that make the room so special. There is an "invisible" TV in the mirror of the sink, the bed is huge and the are sheets of 600 lines for a comfortable sleep (I'm a fan of this sheets and it's the ones I have at home).
For total comfort the room also had a minibar, Nespresso machine and coffee, Yakuta slippers and robes, two LCD TV, Blu-ray player, bluetooth audio player, etc …
After I settled down and rested a little, I went to discover the other spaces of the hotel. The pool is very beautiful and a great place to relax after a day running through temples. They also have a Spa, gym and sauna available for guests.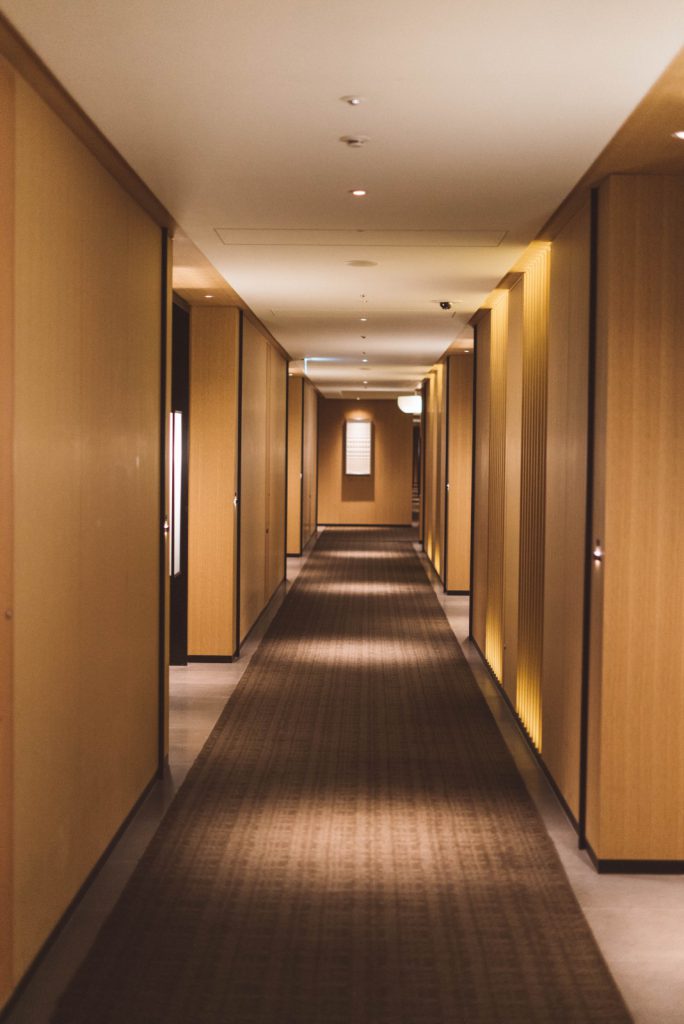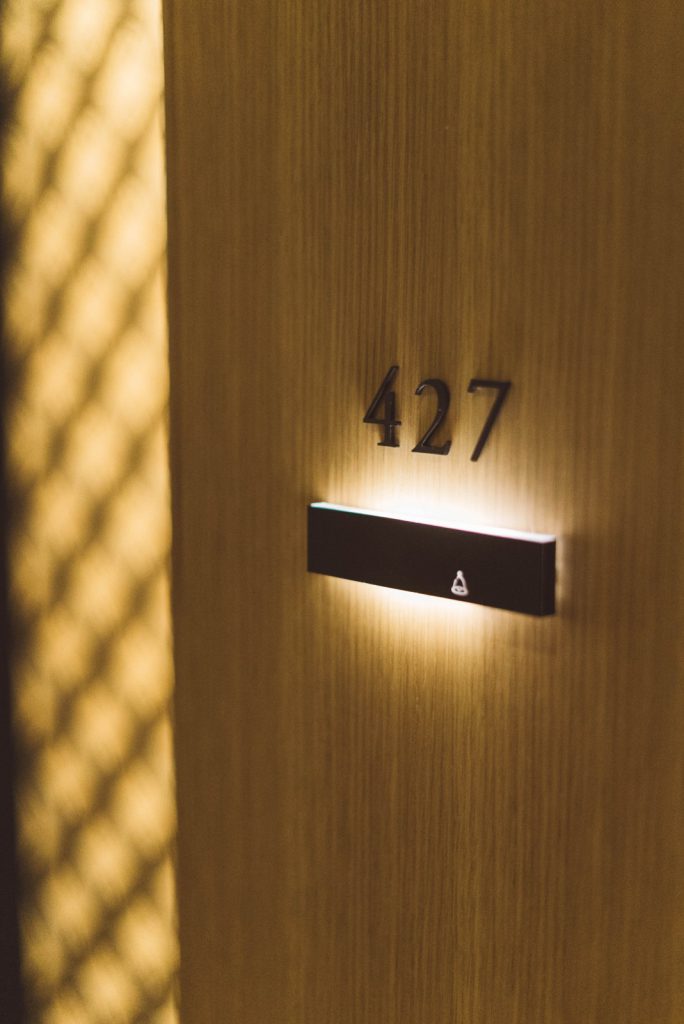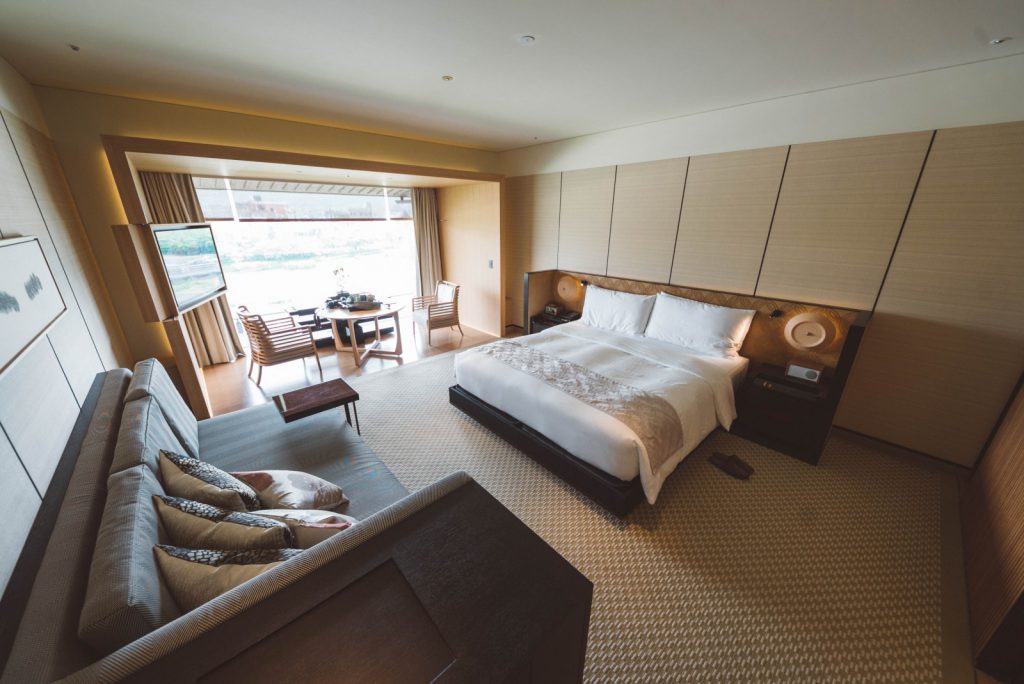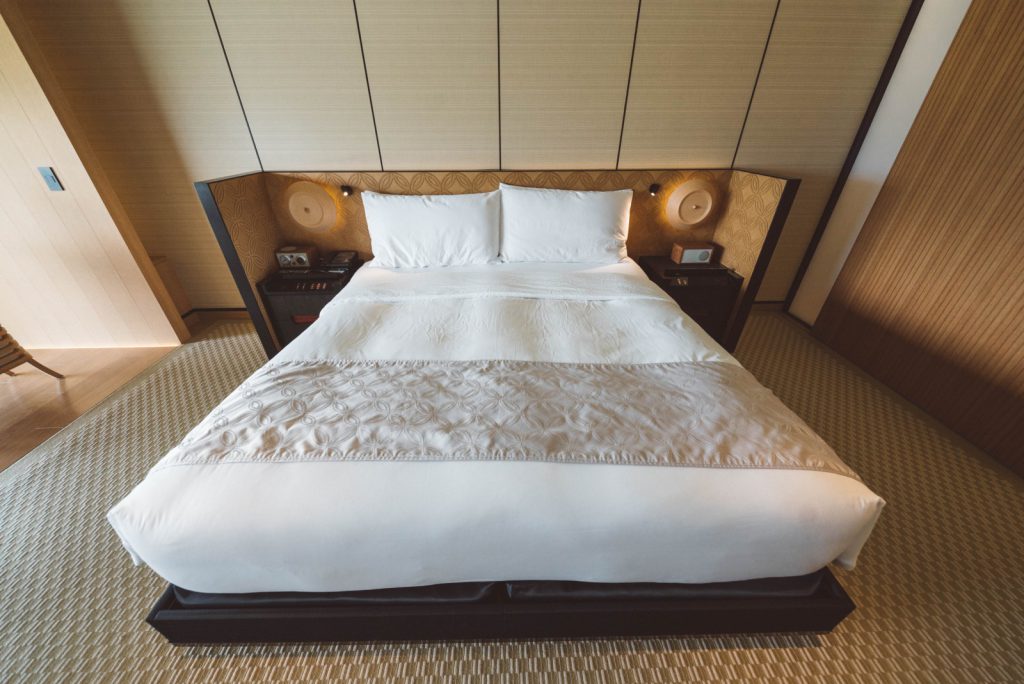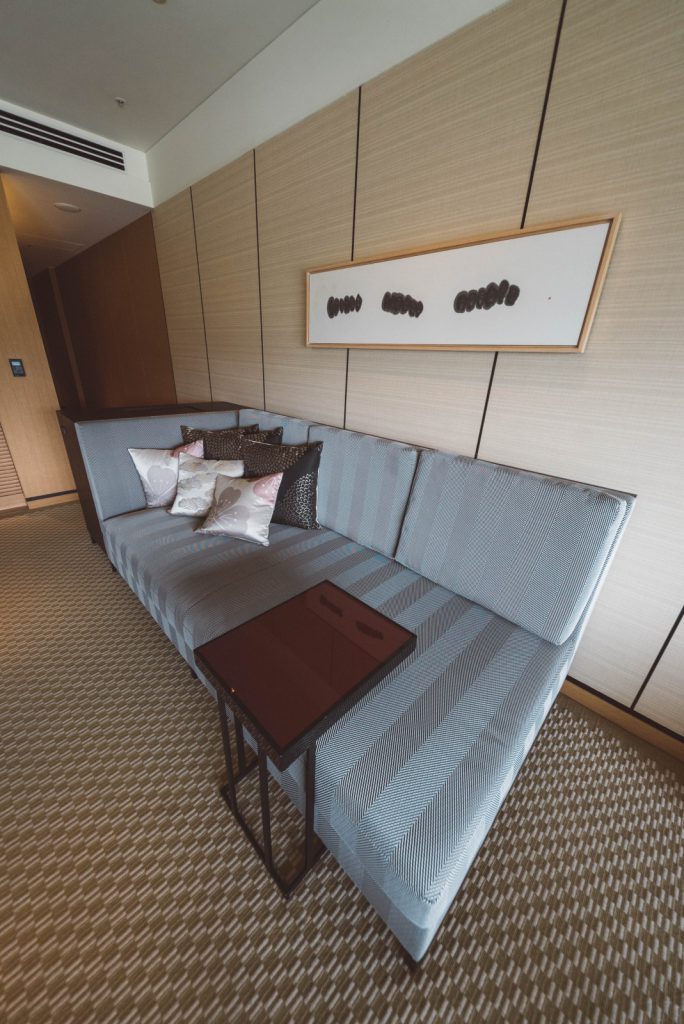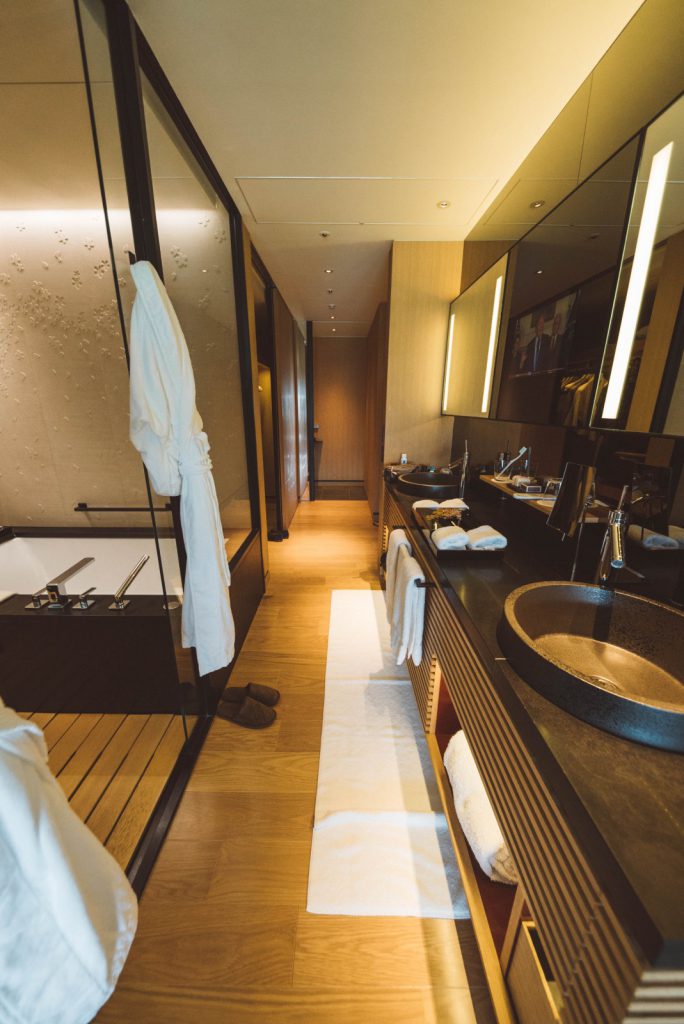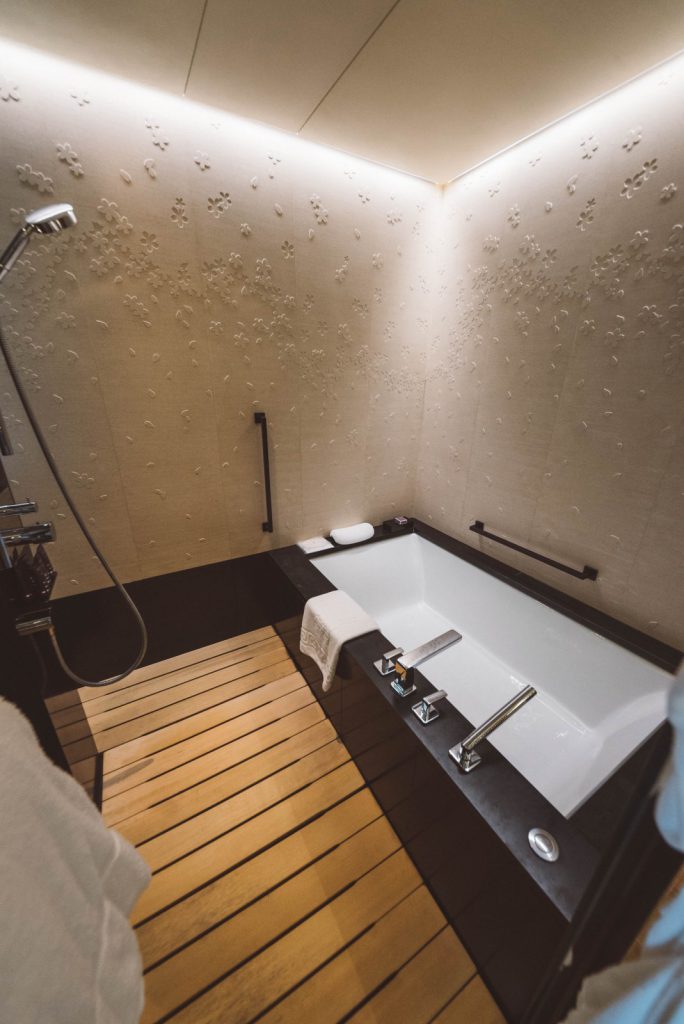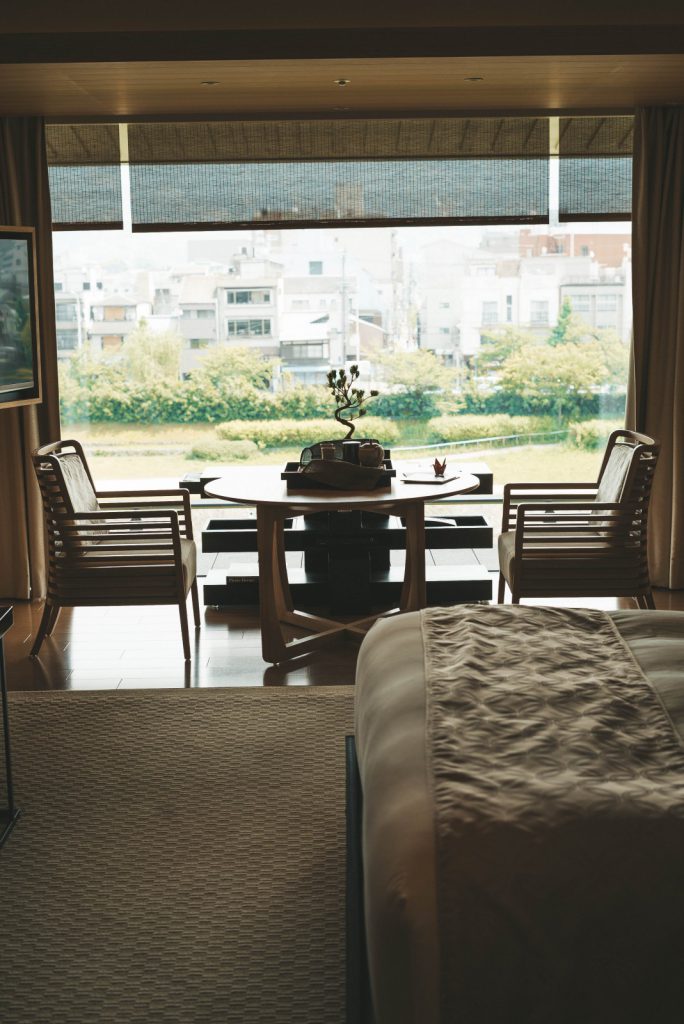 Meals can be served in 5 different places, the MIZUKI restaurant for those who want to take a journey across Japanese food with various specialties like sushi, tempura and teppanyaki. Another of the restaurants is LA LOCANDA which serves Italian food, cheese and sweets… You can also book a private room you can see in the picture they are beautiful.
The Bar, one of the most stylish places in the hotel, offers the perfect atmosphere for a cocktail for two or for a group of friends. You can also taste the most delicious sweets at PIERRE HERMÉ PARIS BOUTIQUE, famous French pastry shop that has a corner in the hotel dedicated to make guests lose their heads with so much wonderful sweetness. You can enjoy the sweets and tea in the LOBBY LOUNGE, another of the hotel's leisure areas.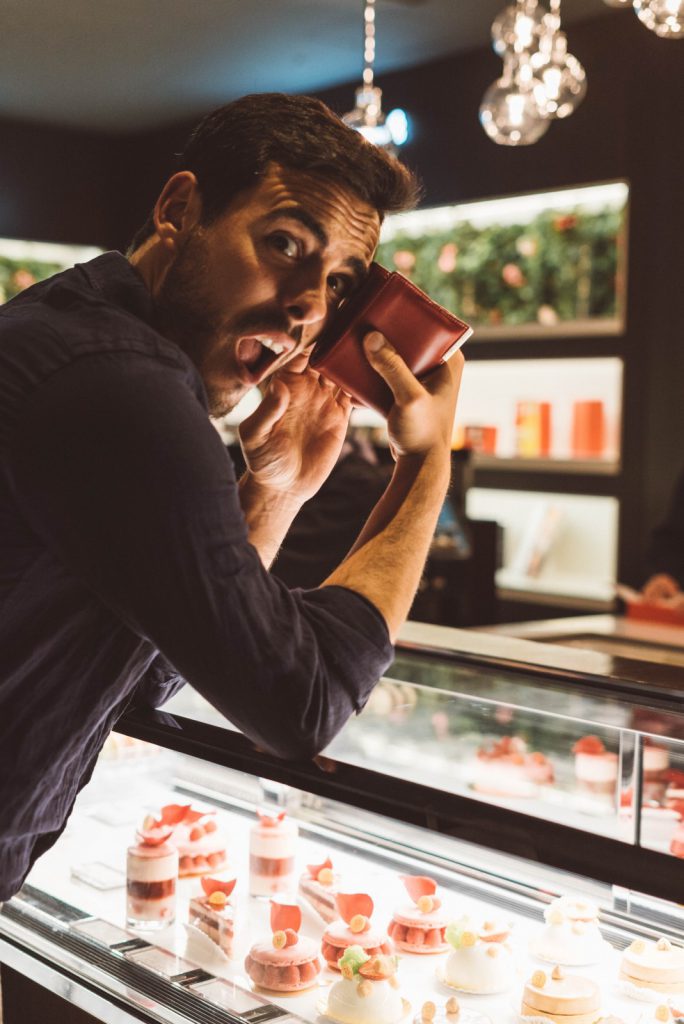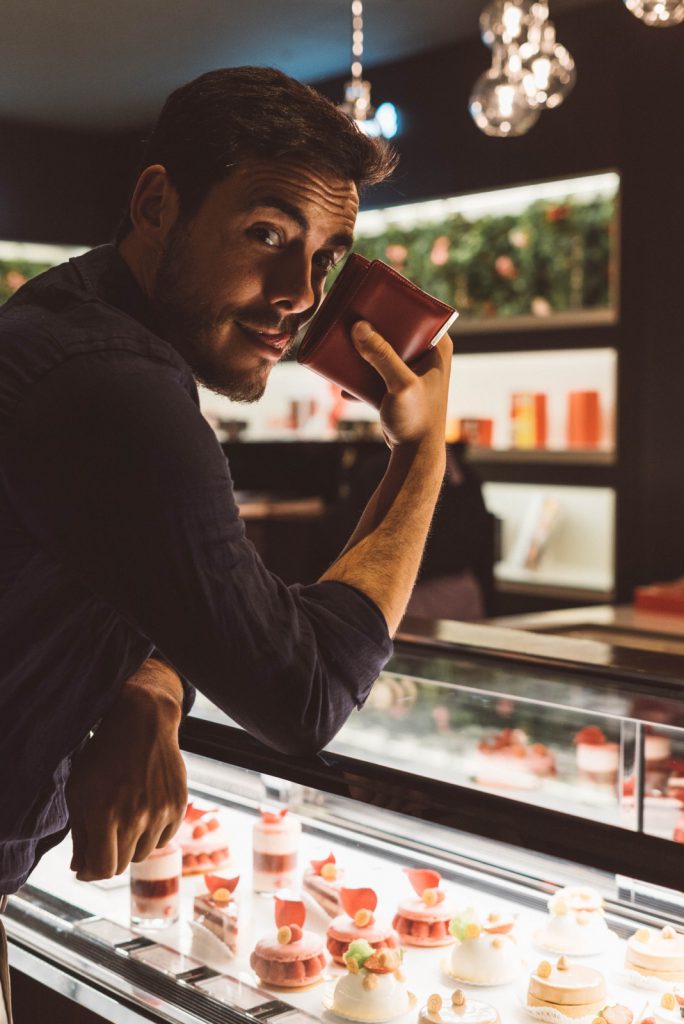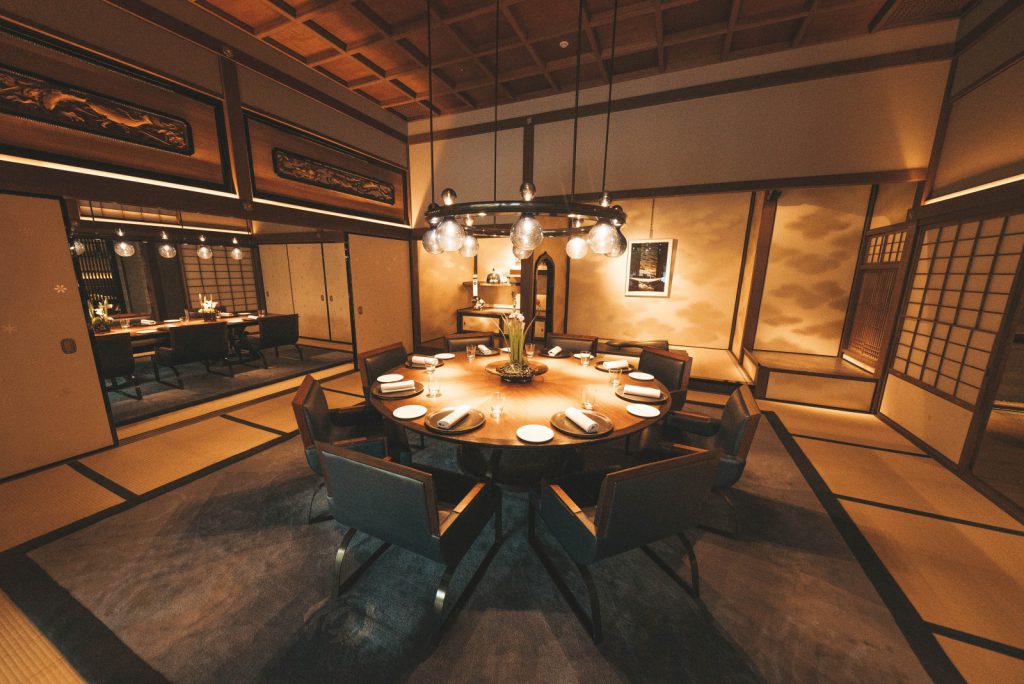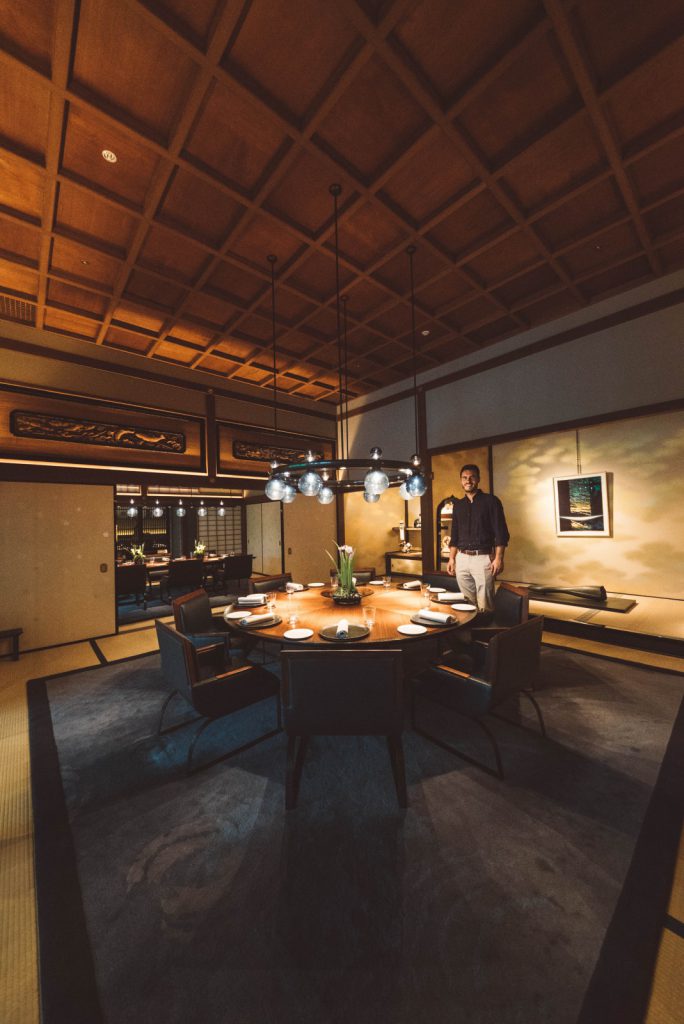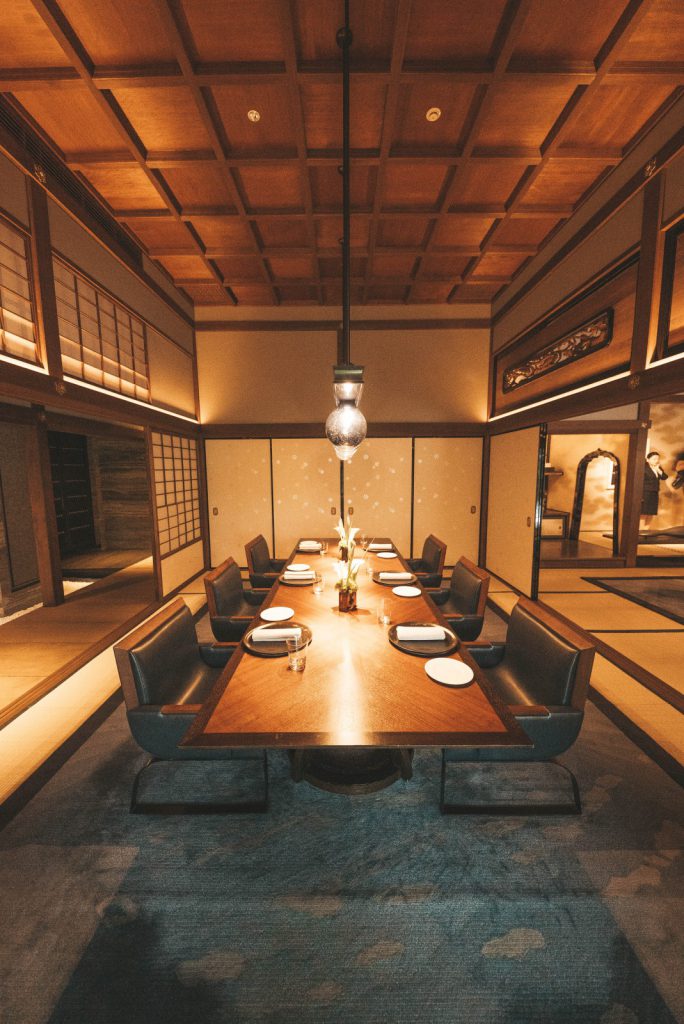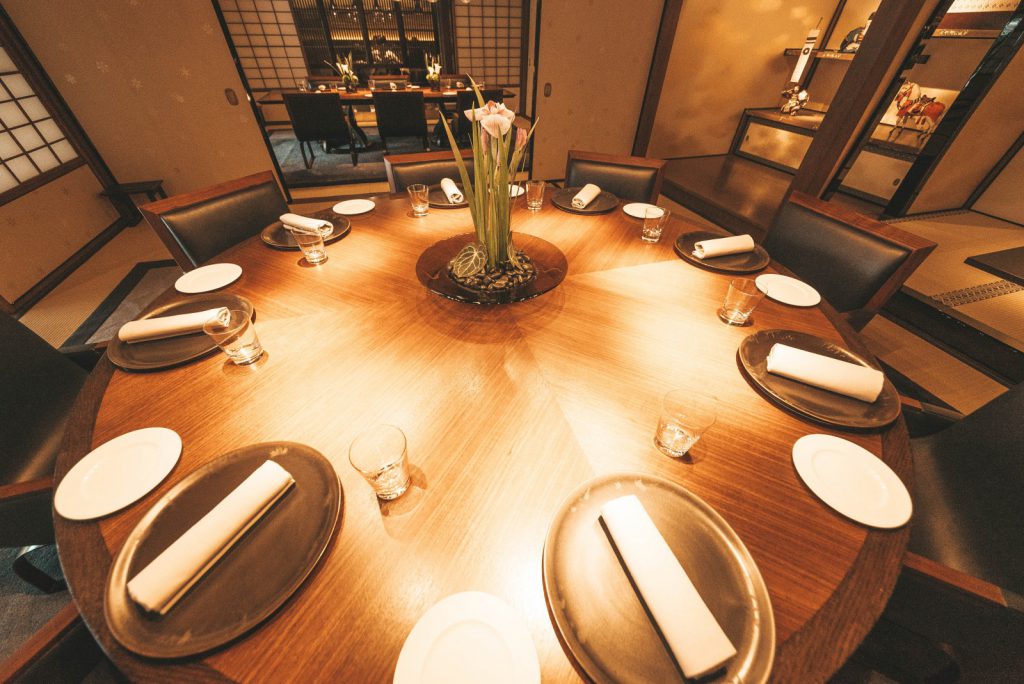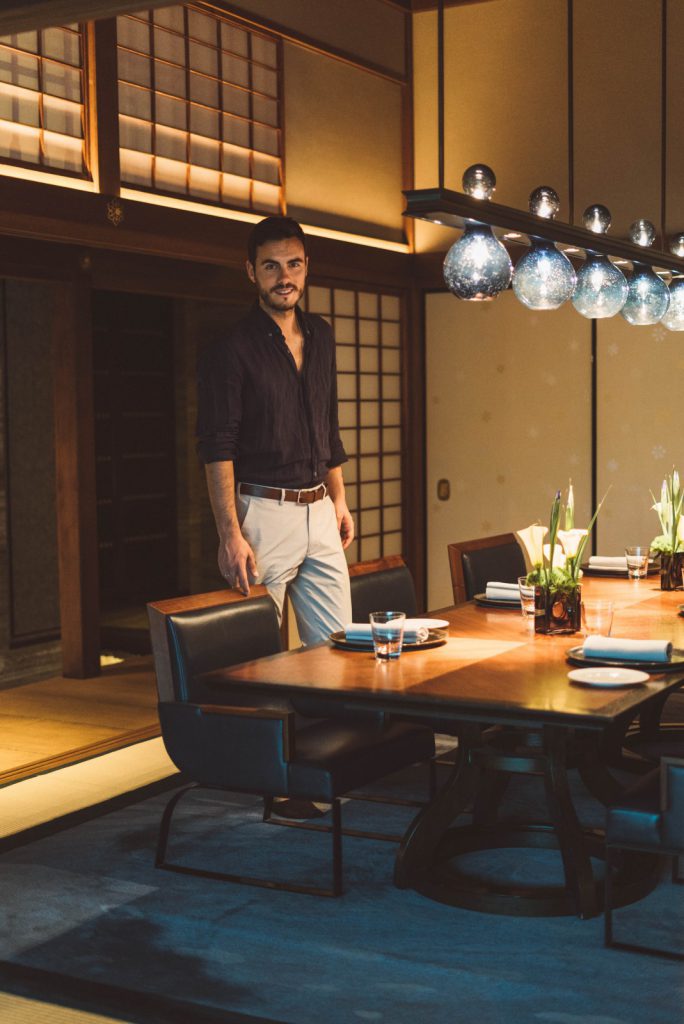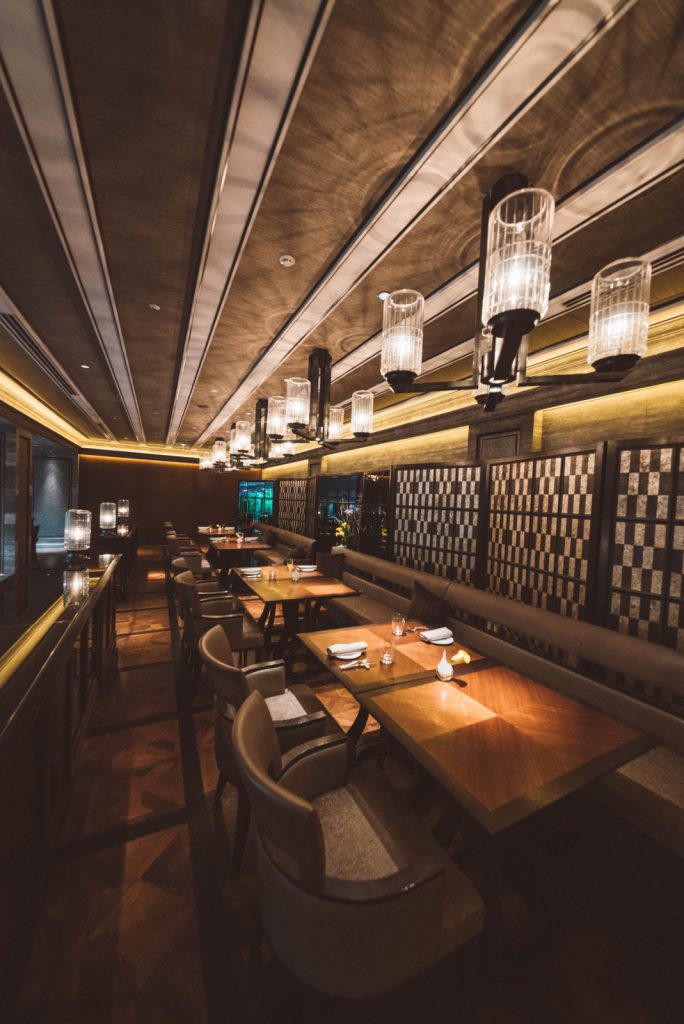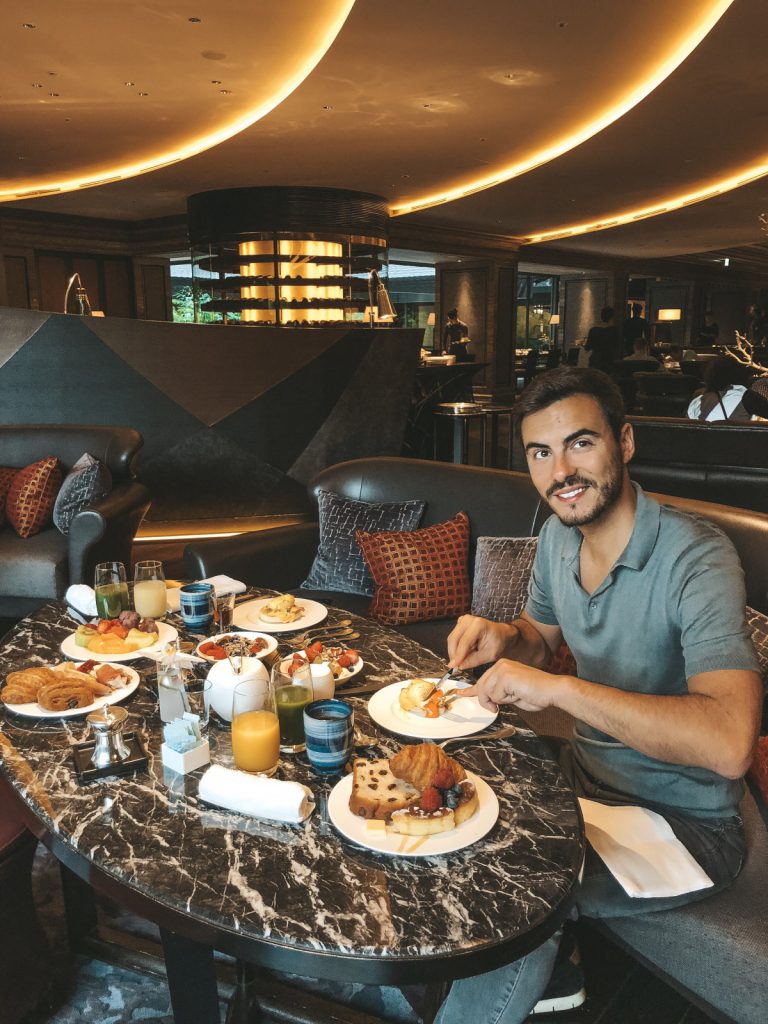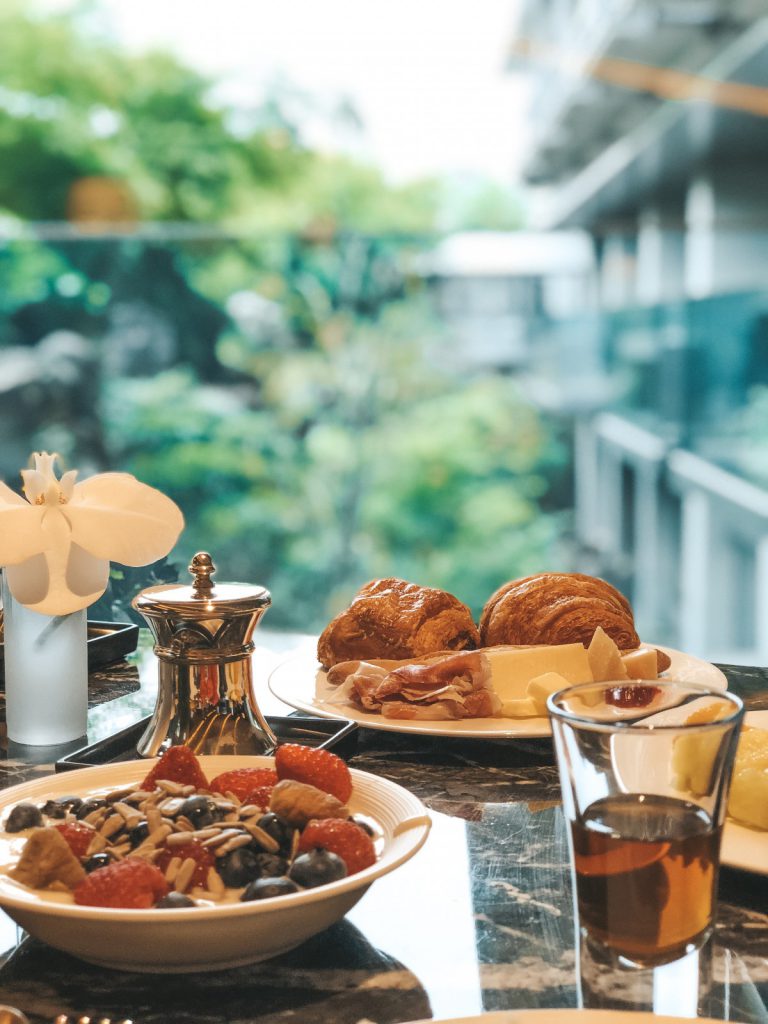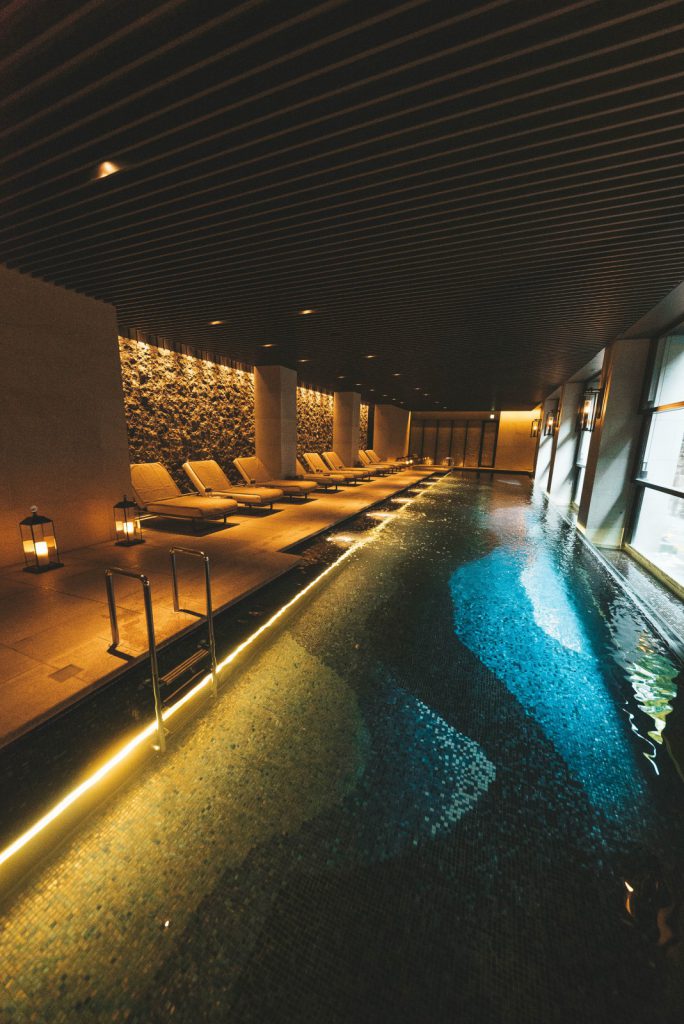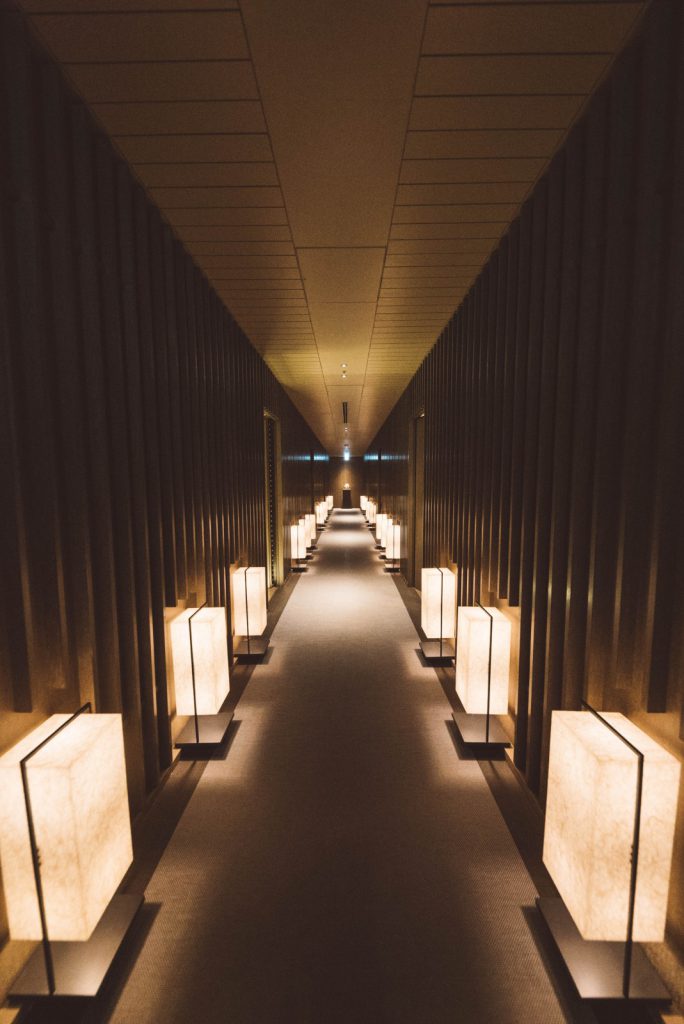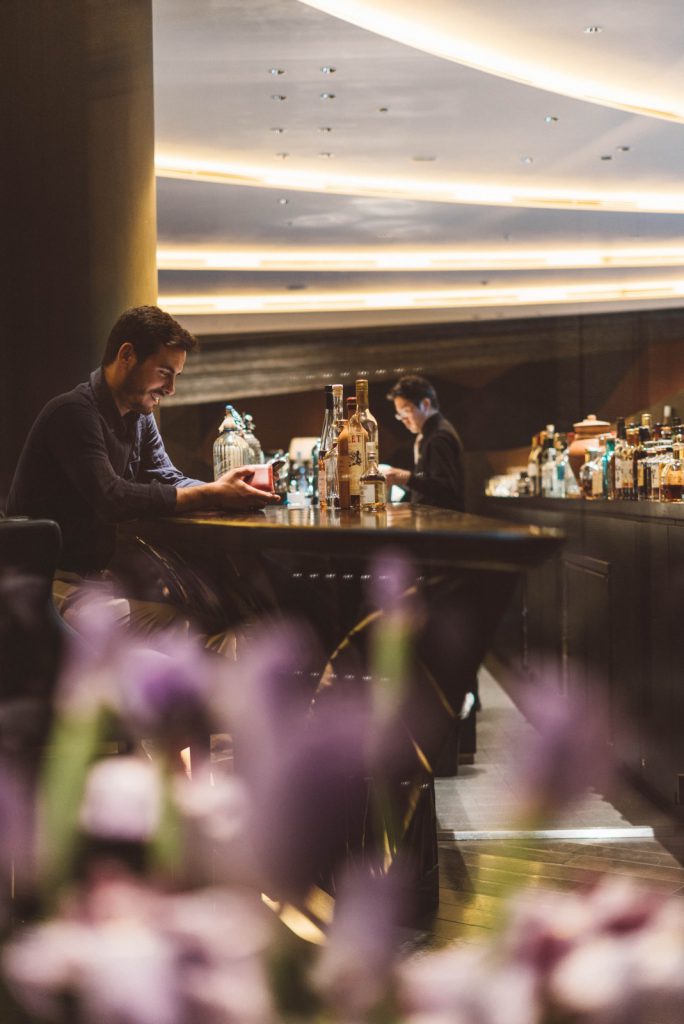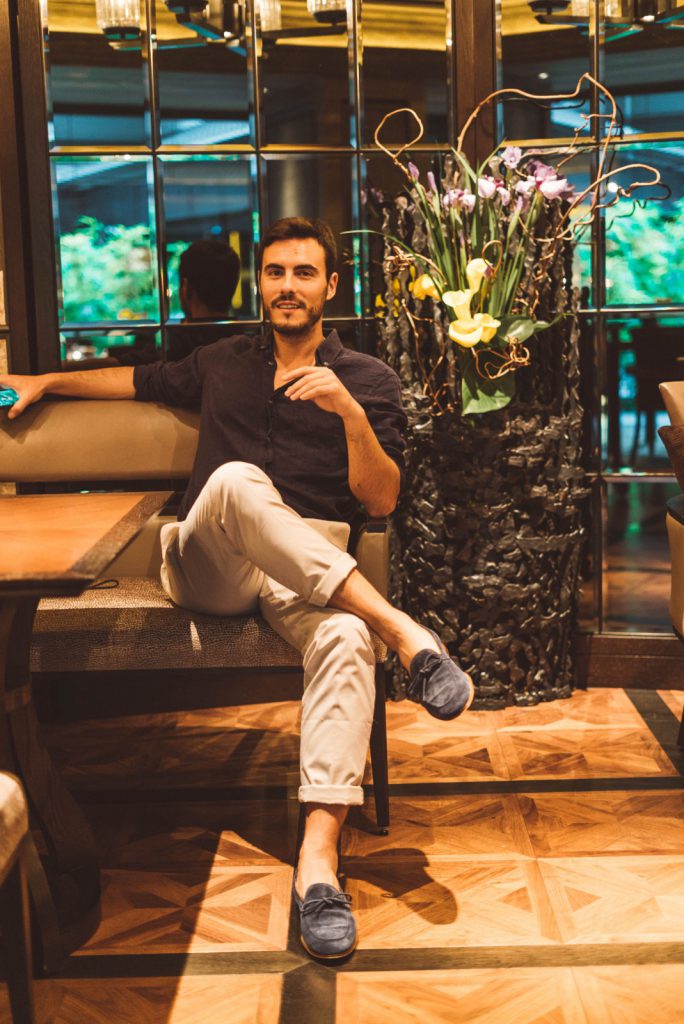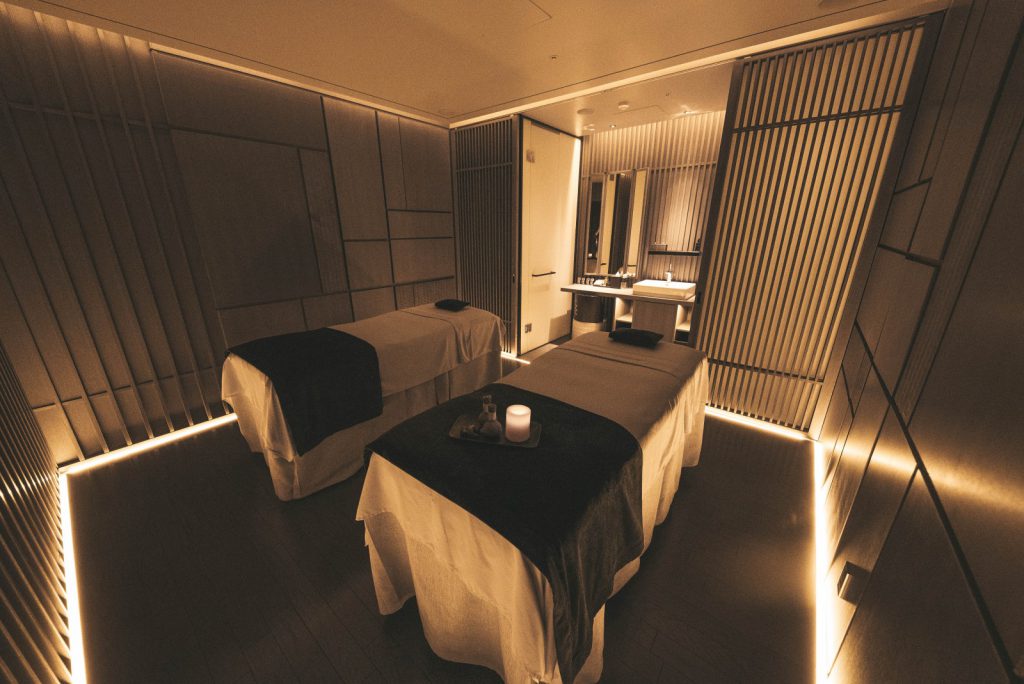 But an hotel is not only made of its facilities or services, it is about the experience, and regarding this, the Ritz Carlton Kyoto is an expert. The hotel has various activities available in the city that promise to be unforgettable. I did two, the first one was "Morning Chanting"… I woke up very early and they took me to a beautiful temple even before the sun was rising, I was received in private by a monk who invited us to sit and watch the prayers of the morning. Then he insisted on giving us drum lessons, it must have been awful for the neighbors to wake with me making that noise ahah. Tat the end it was served a Japanese style breakfast, tea, rice, and pickles along with a talk about religion and about Japan with the monk.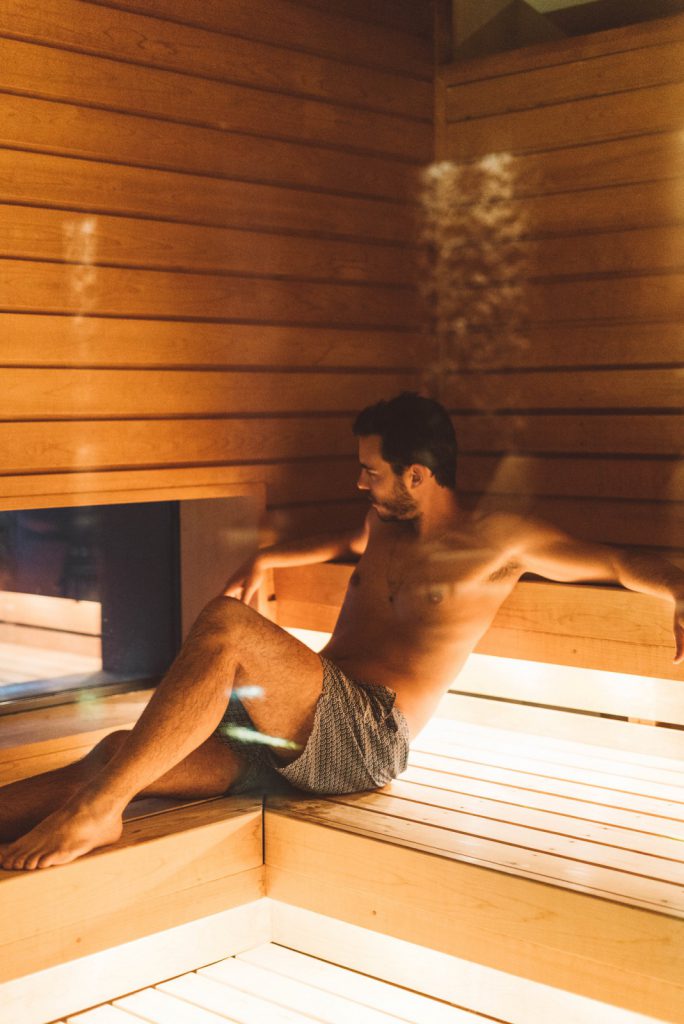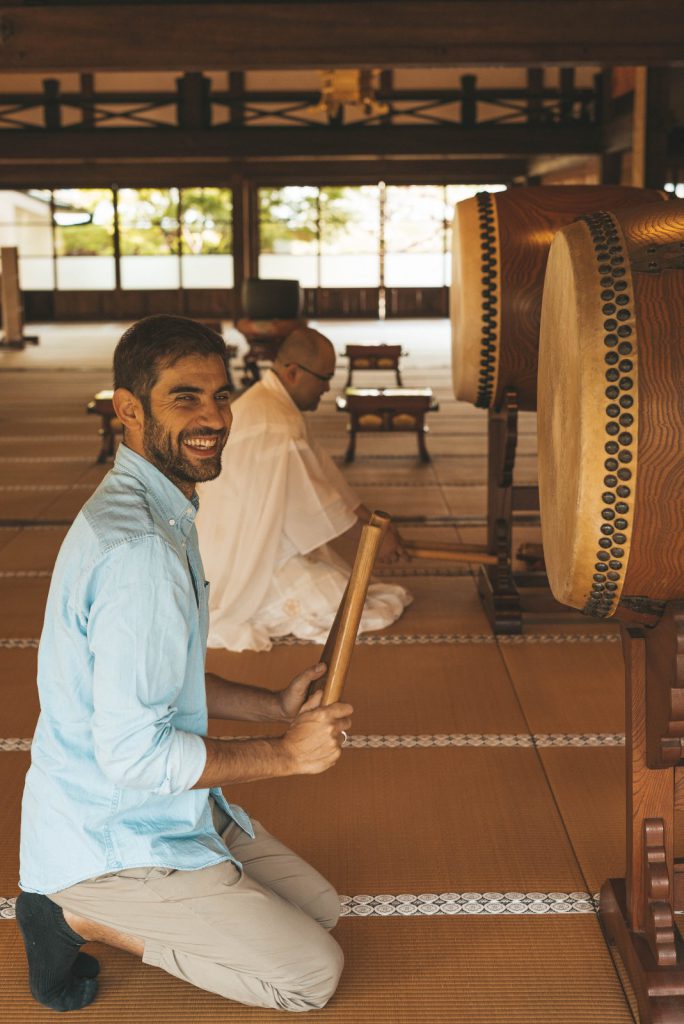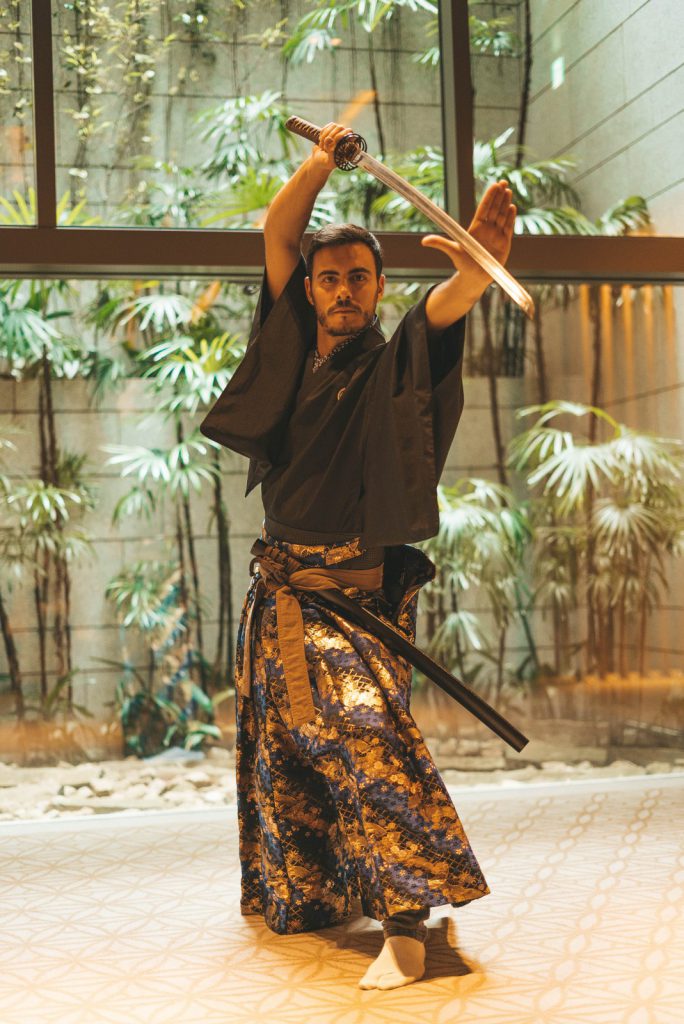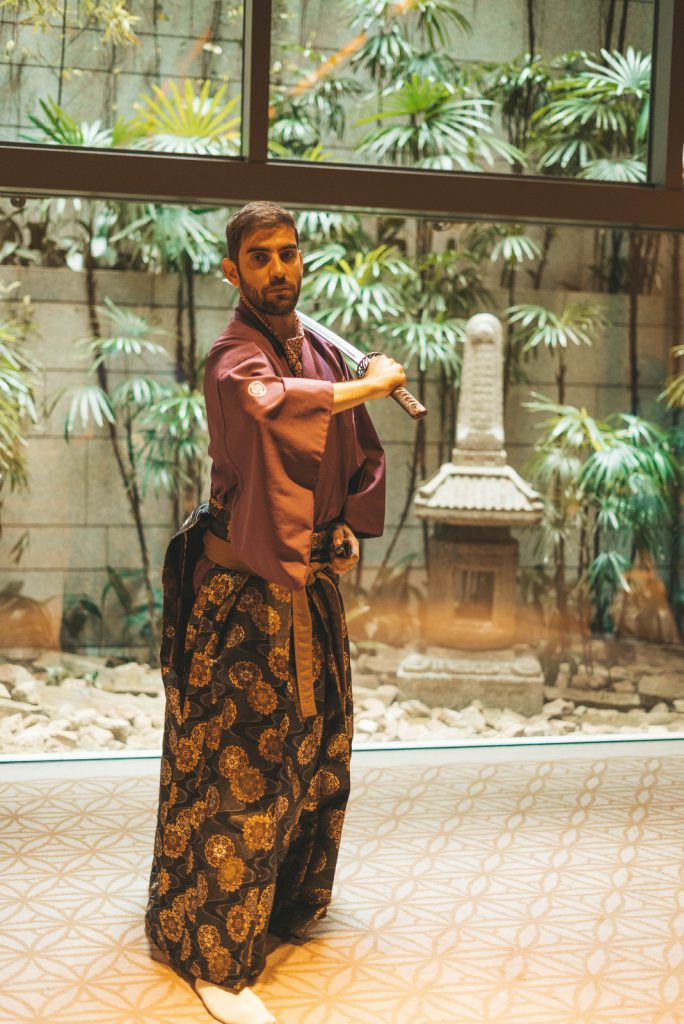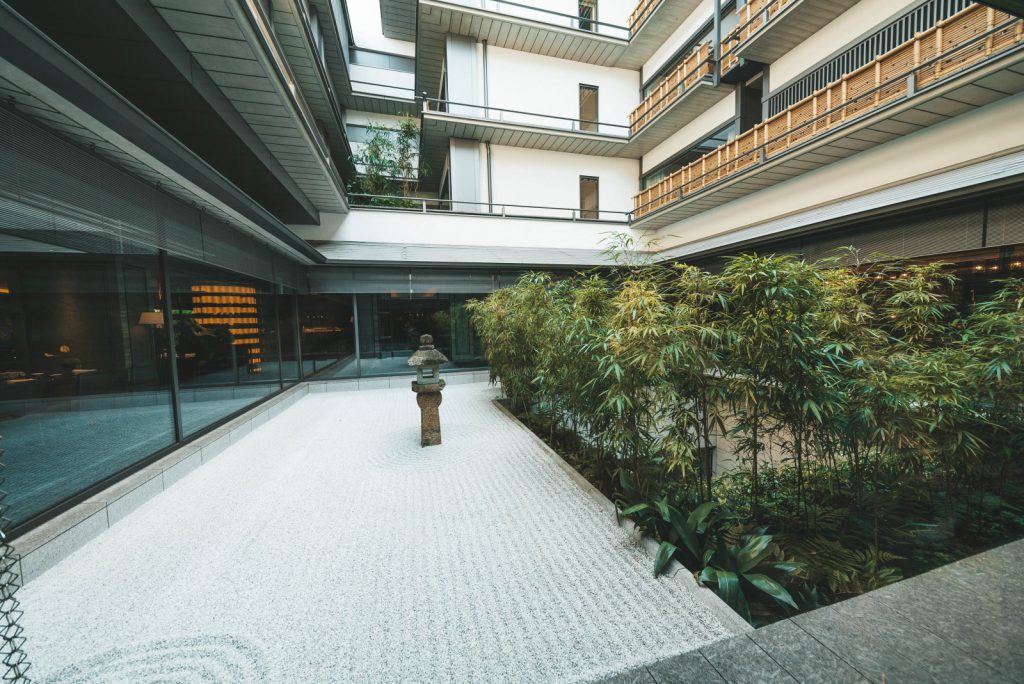 Another experience that was incredible was a private lesson with a Samurai master … well Samurai's no longer exist but there are still persons who teach their story, the clothes and the technique of handling a Samurai sword. These were undoubtedly incredible days that I will never forget. I recommend you tall to stay at the Ritz Kyoto for a complete cultural experience of the city. I hope I'll be able one day to return to this magnificent hotel, which I also give them the prize of best hotel in Japan.
Watch the video about I did during my stay at Ritz Carlton Kyoto here 🙂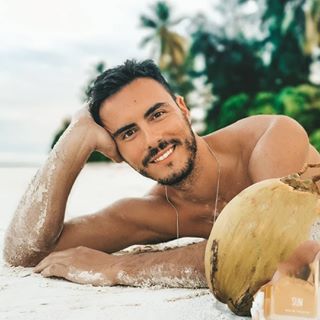 Hi! My name is João Cajuda, I'm a travel blogger from Portugal and founder of this website. In this blog I share my adventures around the world and give you tips about hotels, restaurants, activities and destinations to visit. You can travel through my videos or join my group tours that I organize to selected destinations. Visit my Adventure Travel Agency LEVA-ME and join one of my journeys!