Nomad America – 4×4 Costa Rica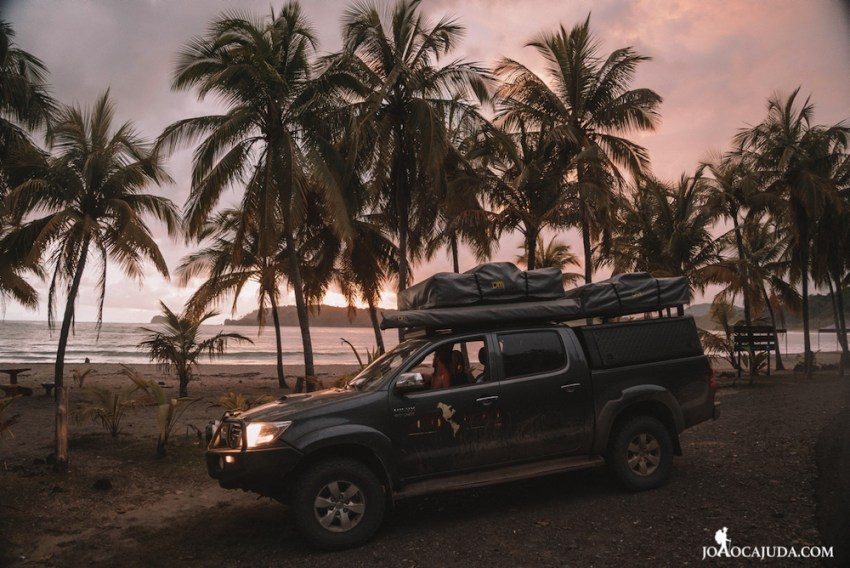 Despite having a travel agency that organizes amazing (modesty aside eheh) group tours to certain destinations – LEVA-ME.com, when it comes to my personal travels I like to be very independent, no hotel booked and go totally in to the adventure. Sometimes it goes well, sometimes don't … but here I am, alive, in good health and with many stories to tell lol. The idea of ​​my first expedition to Costa Rica was that kind, no appointments, no check-in/out hours, no meal times … I wanted to feel free, rent a jeep and camp in the many natural parks and beaches of the Pacific coast, discovering in the best way the meaning of "Pura Vida!"!
When I did a quick online search of how and where to rent a jeep in Costa Rica, the first company that showed up me was NomadAmerica. I found the concept amazing, a 4×4 jeep with a tent on the roof was everything I was looking for.
The company has many jeeps such as Land Rover Defender, Toyota FJ Cruisers among others, all super well equipped with all the material you need for your adventure.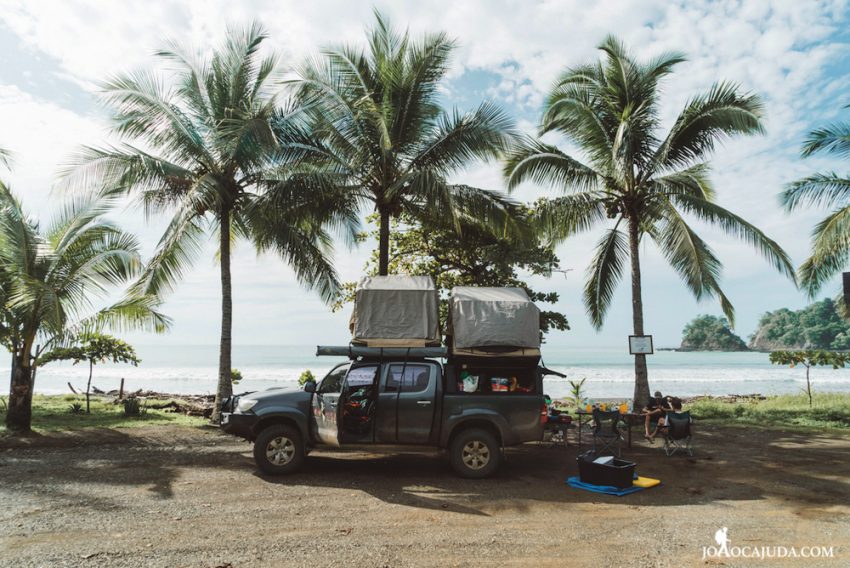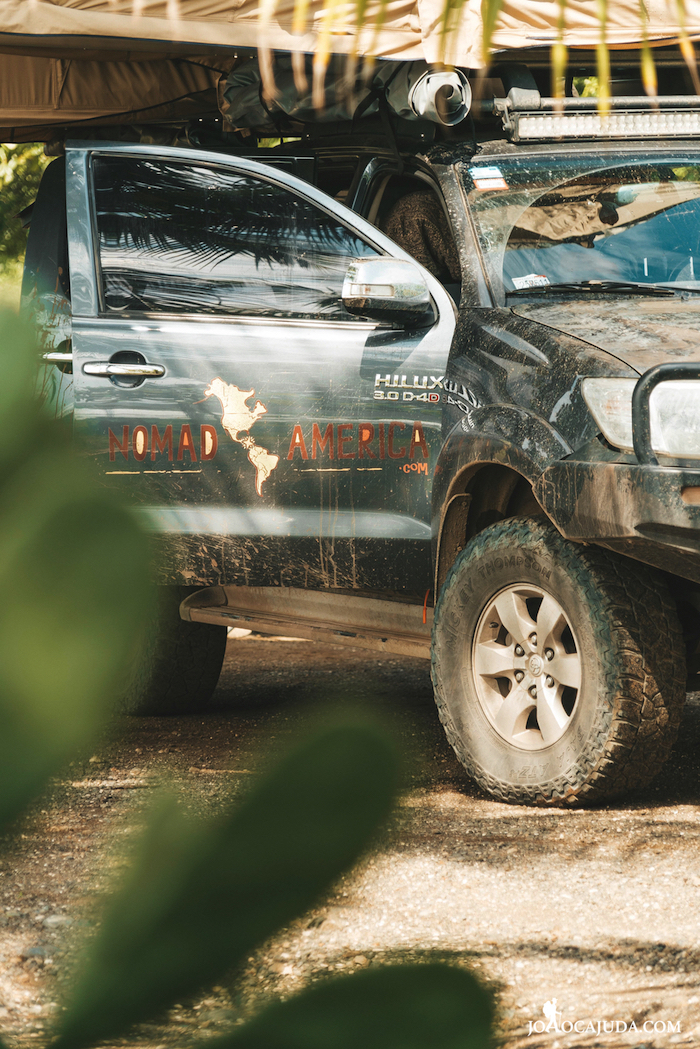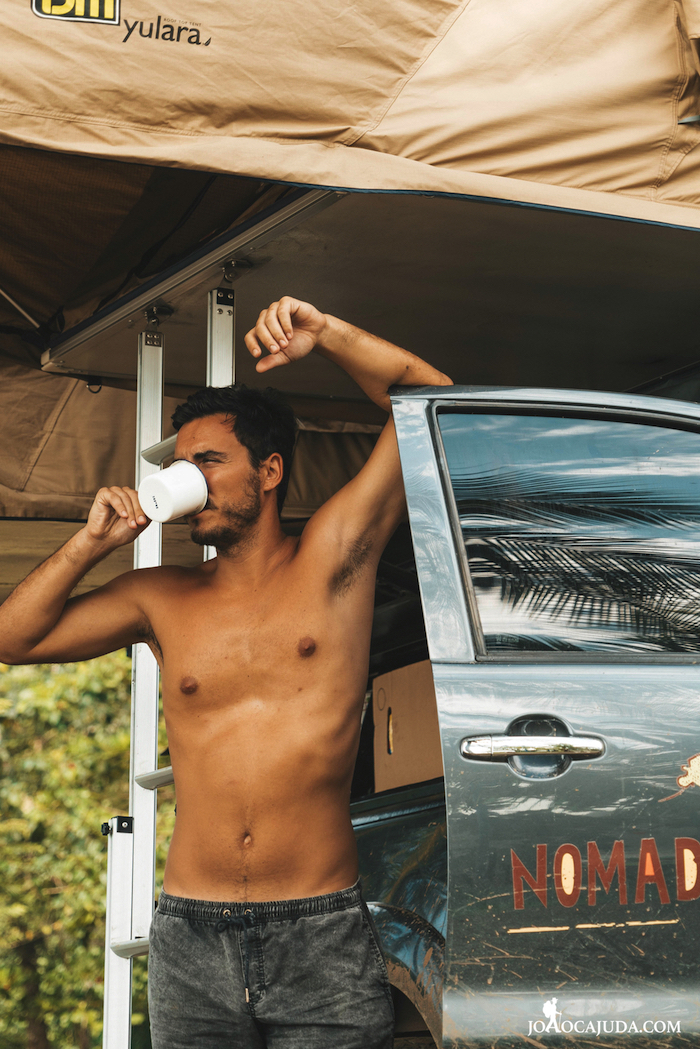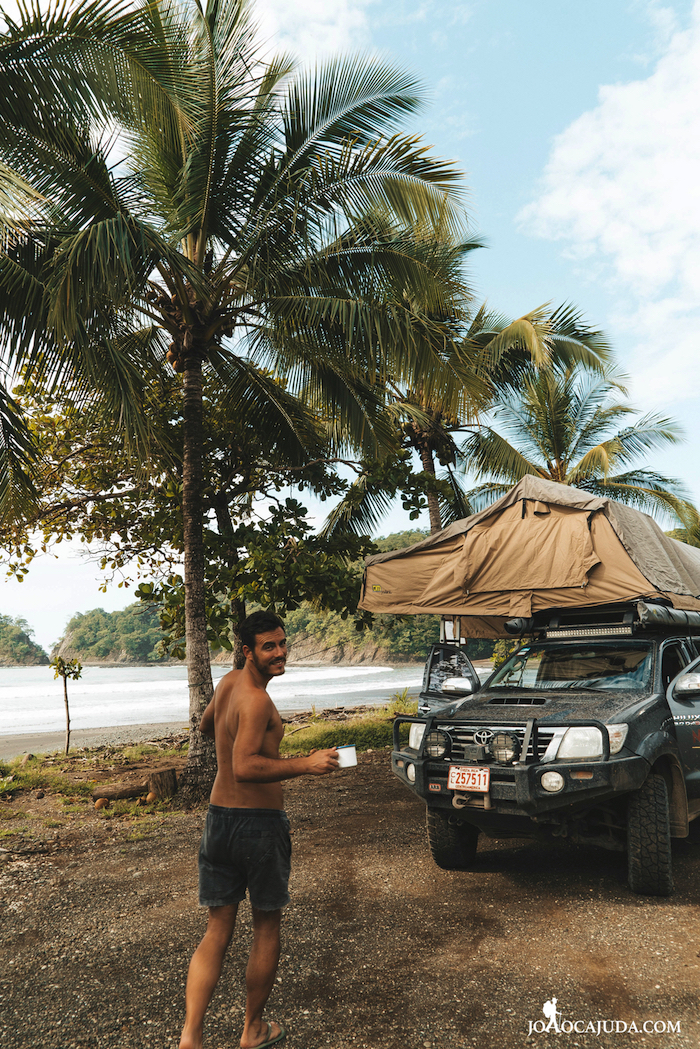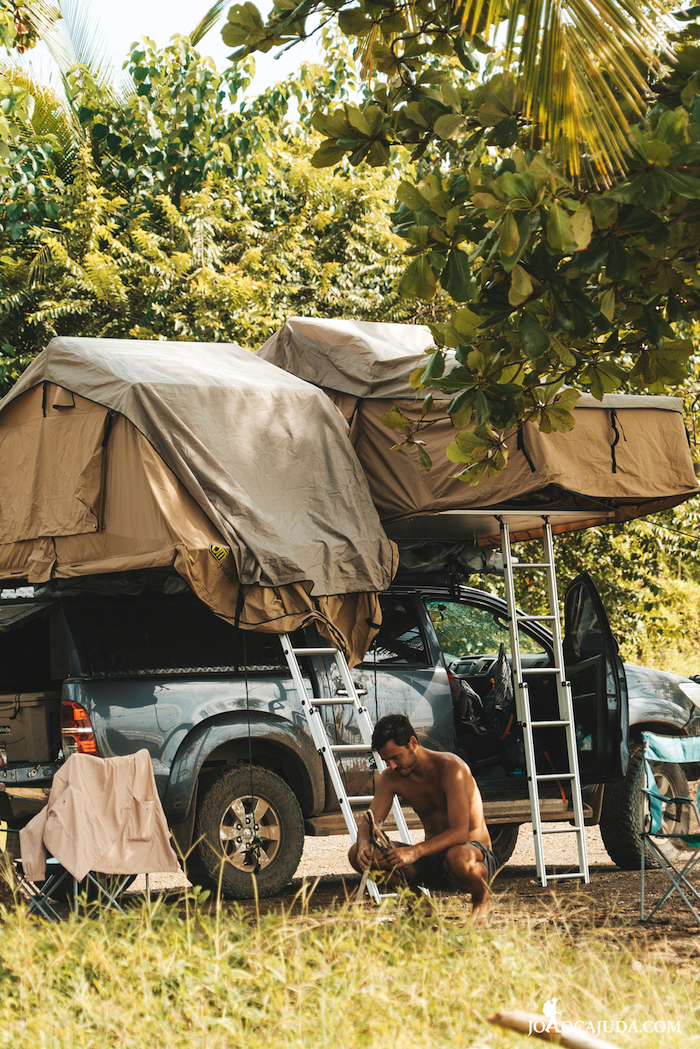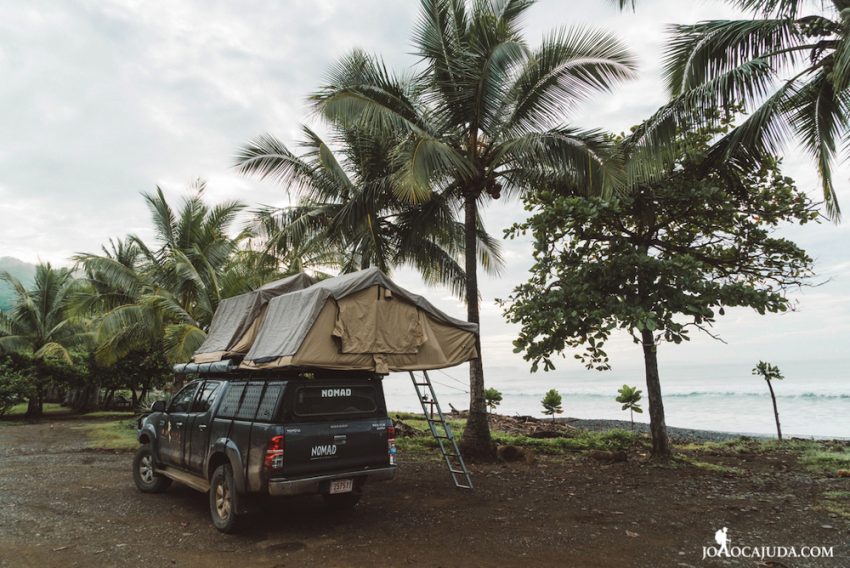 There are certain aspects that you have to keep in mind if you want to have an identical experience … Most of the roads in Costa Rica off-road, there are obviously good motorways, but we want adventure right? For that reason it is fundamental to have a good 4X4 jeep, especially if you go in rainy season when there's a lot of mud  and rivers to cross.
After exploring their website some doubts came to my mind. I sent them an email with some questions, "what is the ideal car for what I want to do?", "What places should I visit?", "What are the dangers?", Etc …
I have to say that from the first email I felt very confident, they were very attentive and answered in detail all my questions. After sending them an outline of the itinerary we wanted to do, they gave us a very helpfull interactive map with the wild camping places or campsites that we should stay and  sleep and even some secret spots that are not in the guides.
Their office is just over 20 minutes from San Jose, they offered us to pick us up at the airport. At their office they gave us a briefing of the whole car, how to assemble and dismantle the tents, how  does the 4-wheel works, etc …
We ended up choosing a Toyota Hilux, it was the jeep that they recommend to us from the beginning and in fact, now that the trip had finish, it was the perfect car for our trip and for the conditions we found on the road.
It's a very spacious jeep, perfect for 4/5 people, with a huge metal enclosure behind which was perfect for transporting the chairs, tables and all the camping material, food, as well as our bags with the clothes (the suitcase with computer, cameras, money and passport I ALWAYS take with me).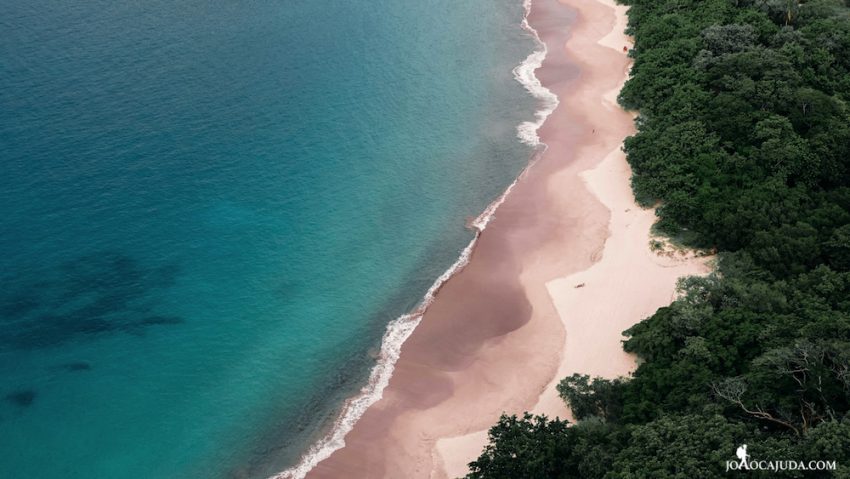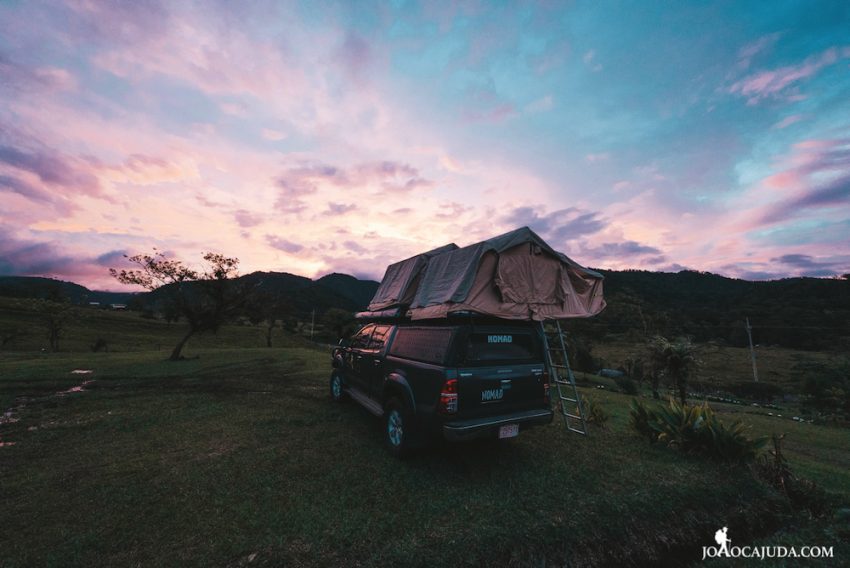 The tents as you can see in the photos are on the roof top of the Jeep. They take about 5 minutes to assemble, just practically open and close, I was amazed. Sleeping on top of the car gives you more security, not only for the bugs you may find but also for the rain, even though they are waterproof tents, if we had to sleep on the ground on those rainy nights it wouldn't not be so practical. The tents already have a very comfortable mattress, you just need to take your sleeping bag, or if you prefer you can buy two pillows and a duvet for 40$US, that's what we did and at the end if you don't want to bring them back, they can donate to charity.
The accessories that are included with the jeep rental are in the image below, you have everything you need: gas stove, chairs, tables, hammocks, first aid kit, cookware, dishes, glasses, and a cooler etc … The cooler was fine, we bought ice every 2 days and the beer was always fresh at sunset. They still gave us a phone with a local number and internet for any urgency.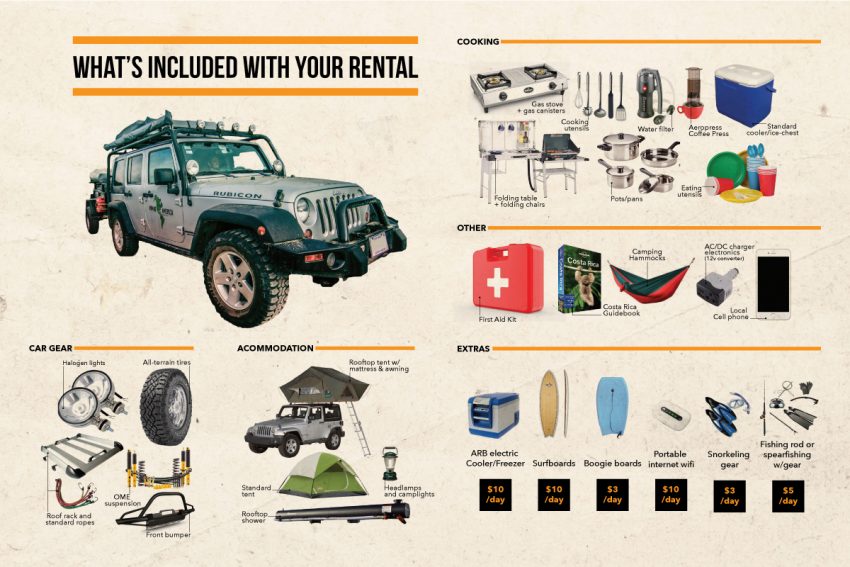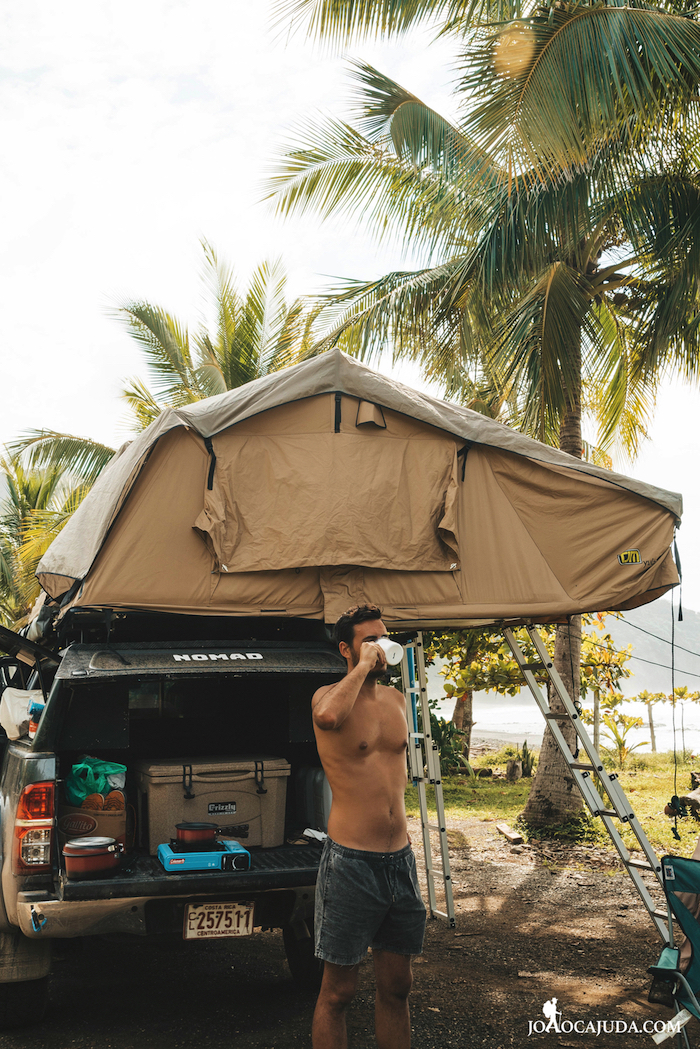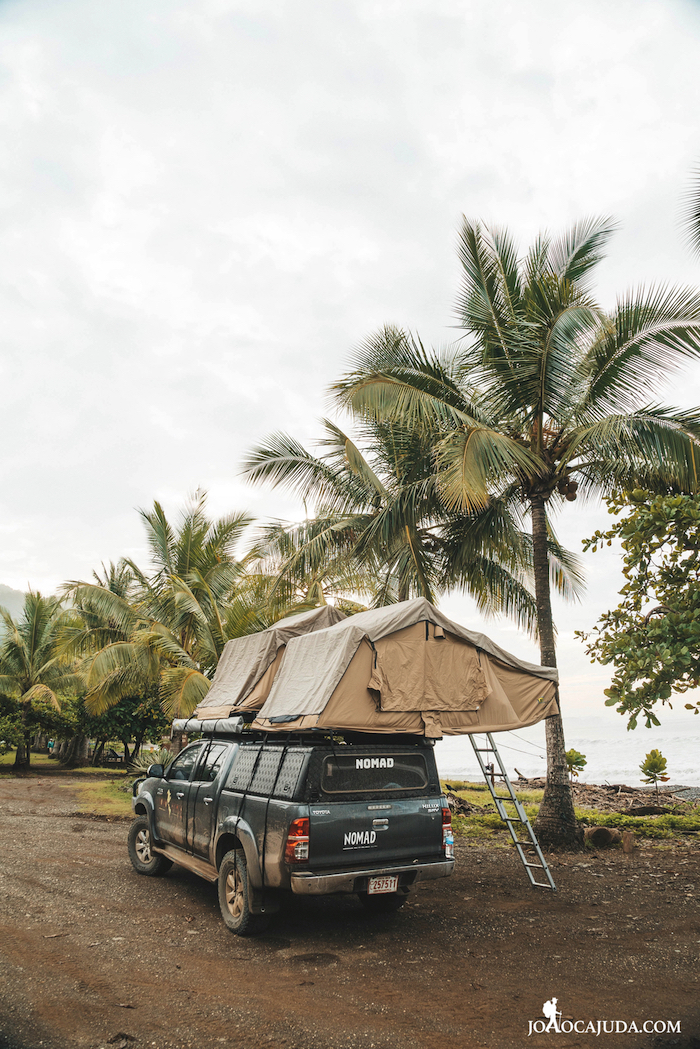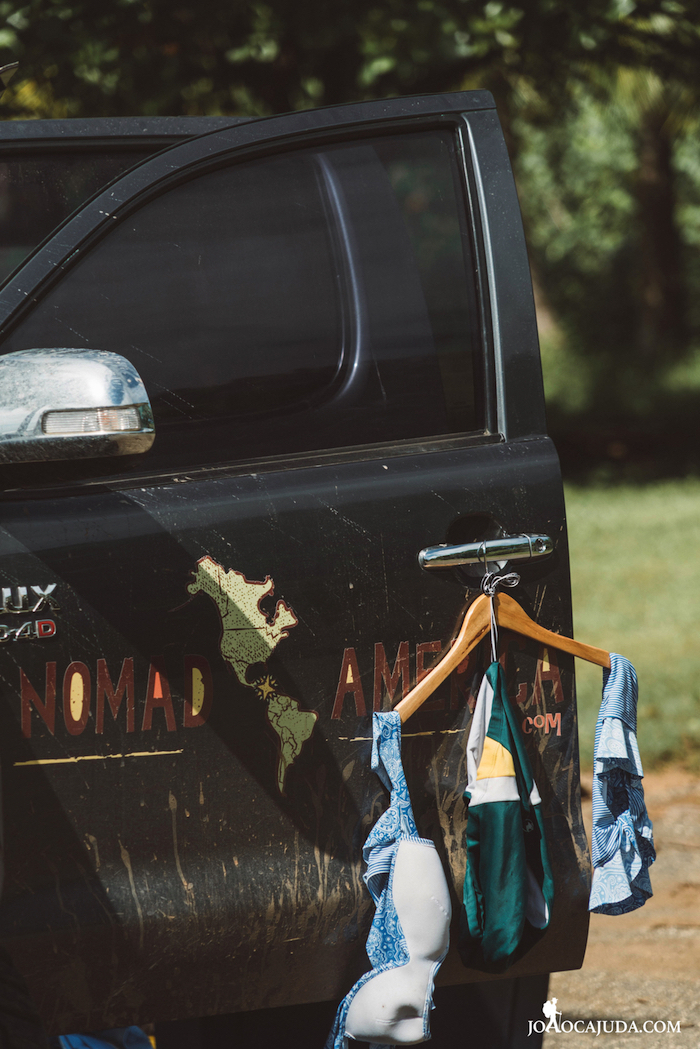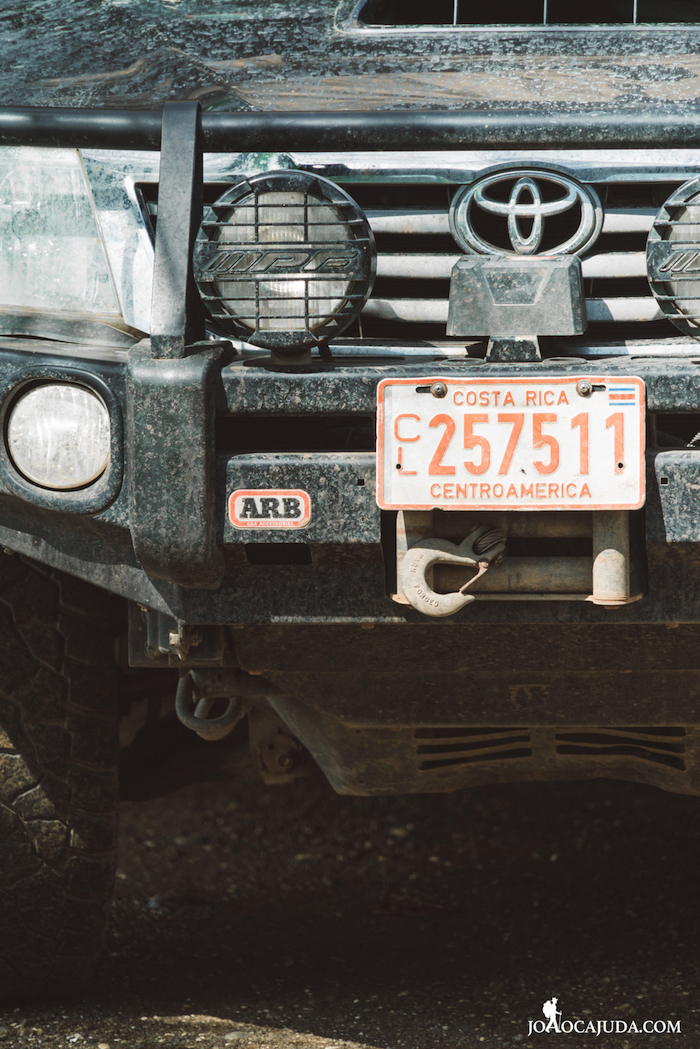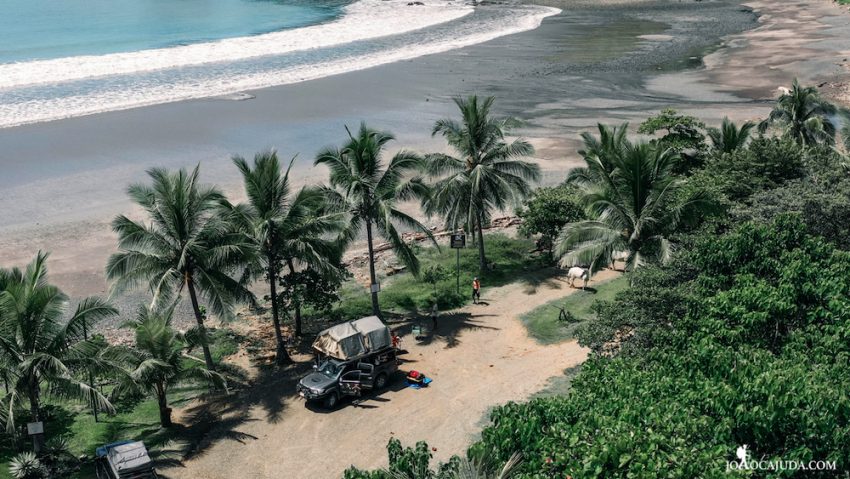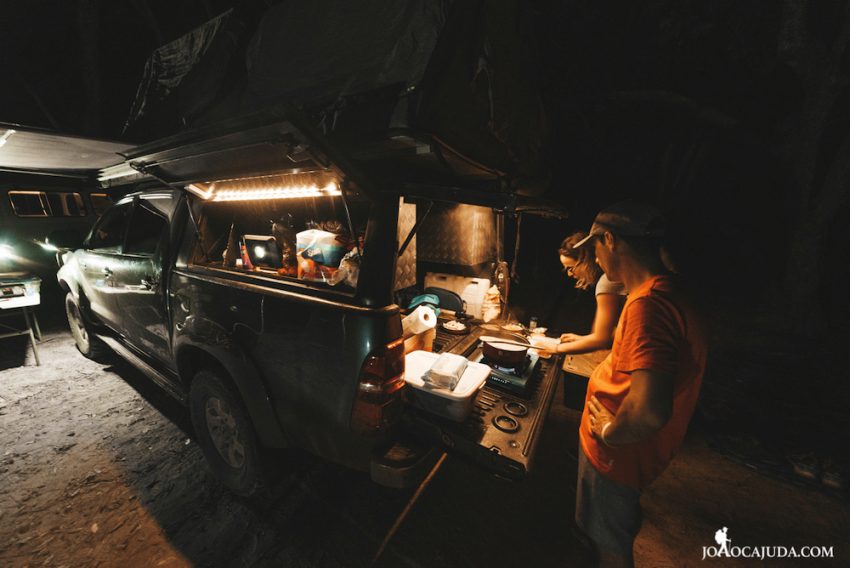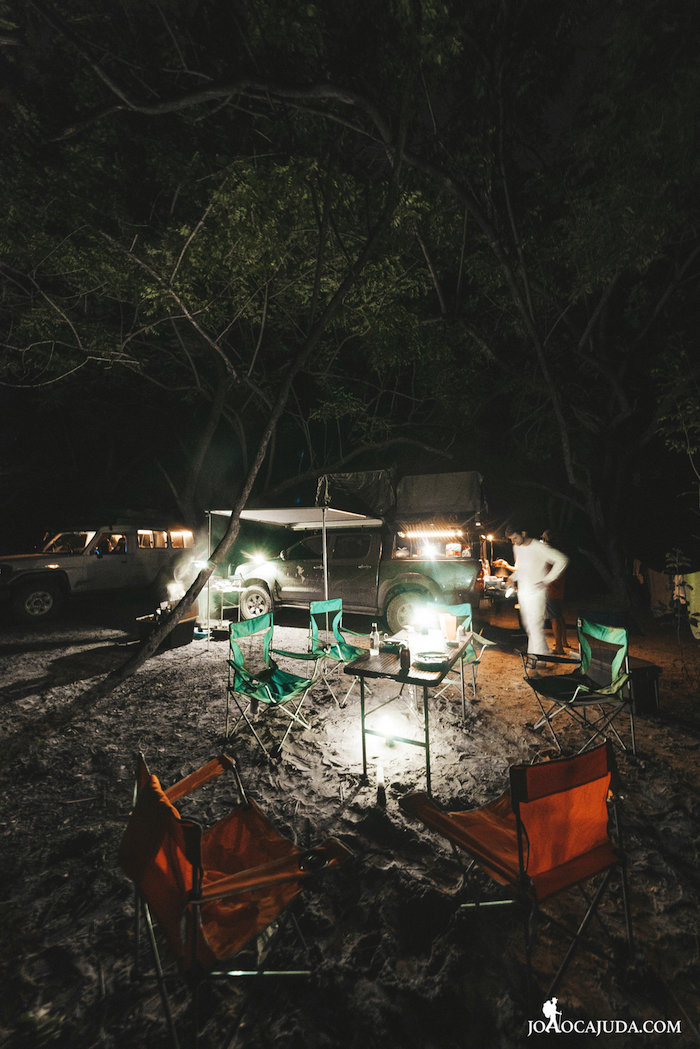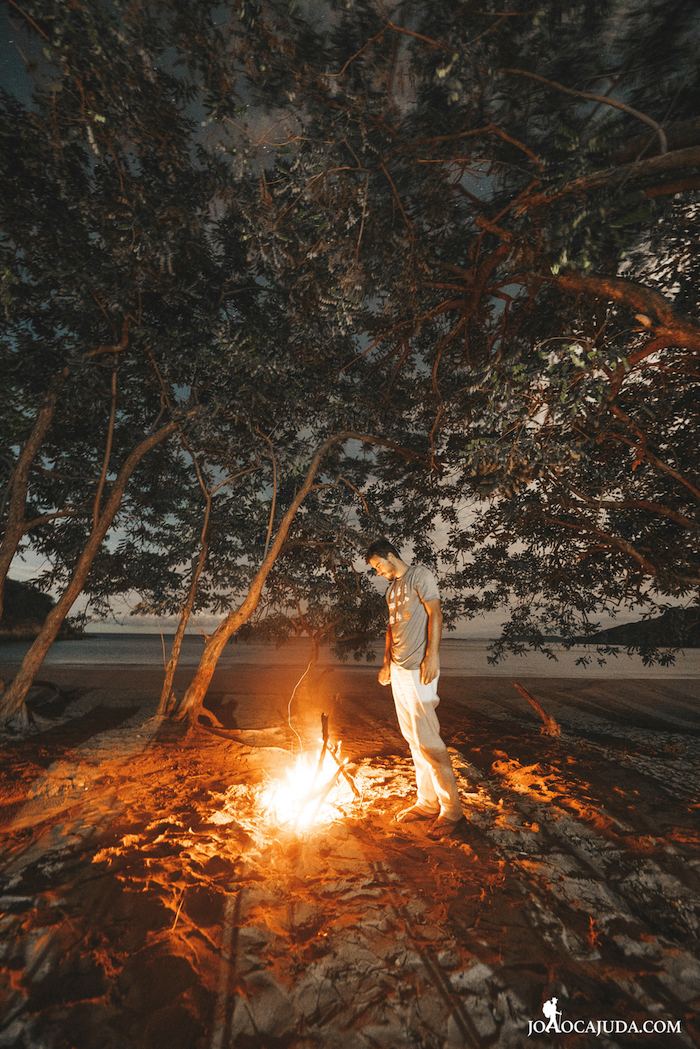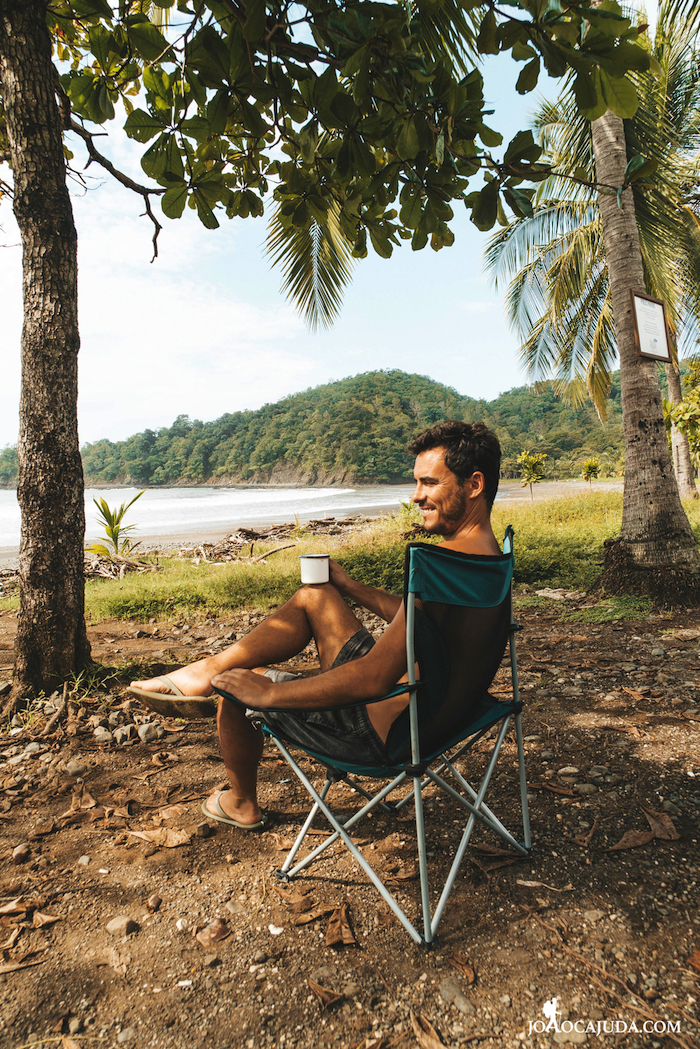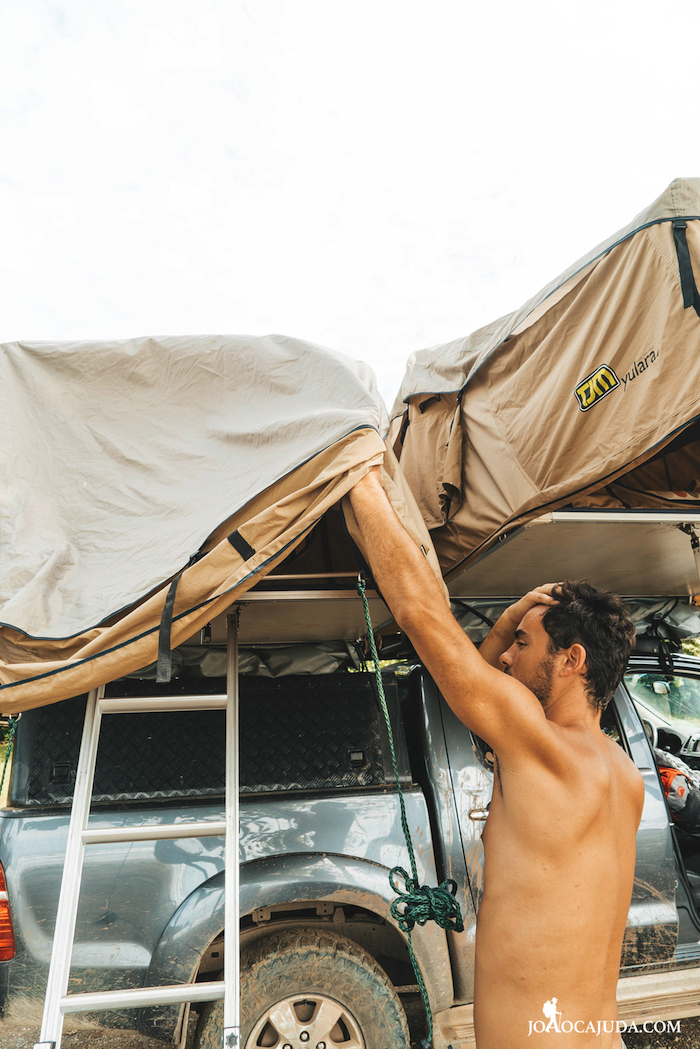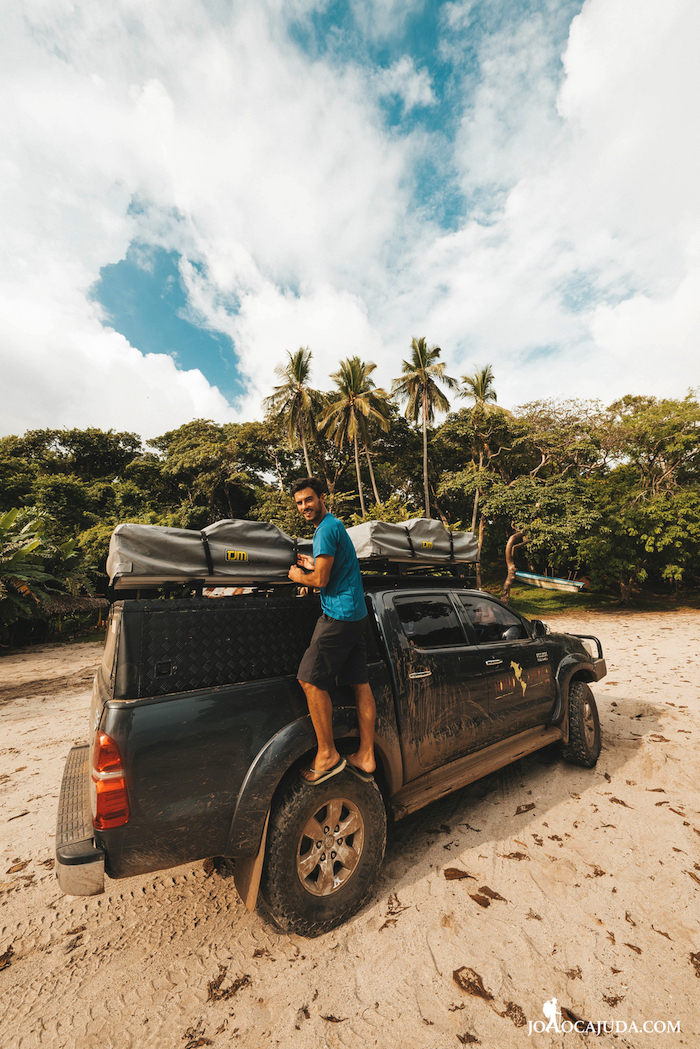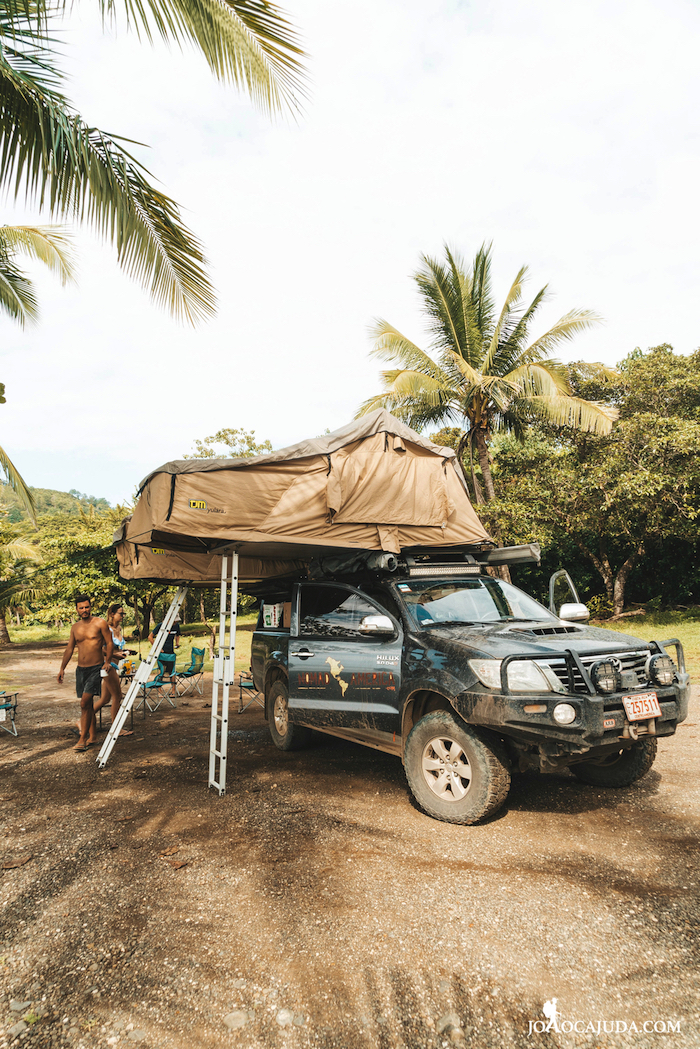 There are many places to camp in Costa Rica, just download the IOverlander app that gives you a mapped list of all places, many with reviews, prices and photos. However I must warn you that most of the campsites are not in good condition, for that reason and even without the comfort of a toilet, we prefer to camp almost every day at the beach.
It is possible to camp anywhere, but we prefer to stay in remote places, away from cities … We never felt insecure, instead that, local people were always very friendly, giving us fresh coconut water for breakfast. 
Is it safe to drive in Costa Rica? Yes, you just have to be more cautious in busy roads like Cerro de la Muerte (the name says it all lol, especially if you make this road during a tropical storm like we did eheh), all the other roads were very quiet. The speed limits are lower than in Portugal and generally the drivers respect.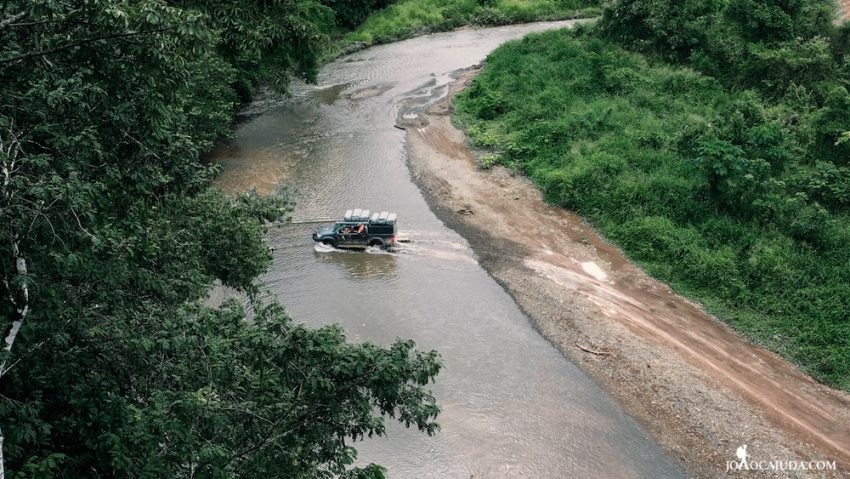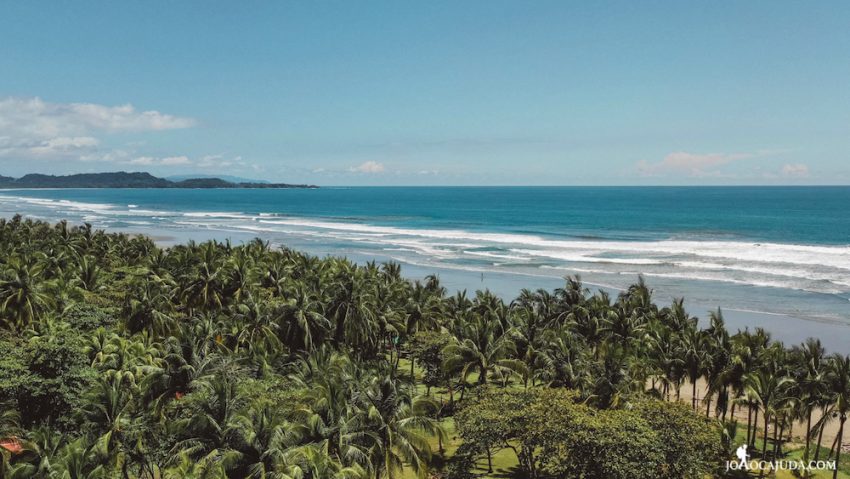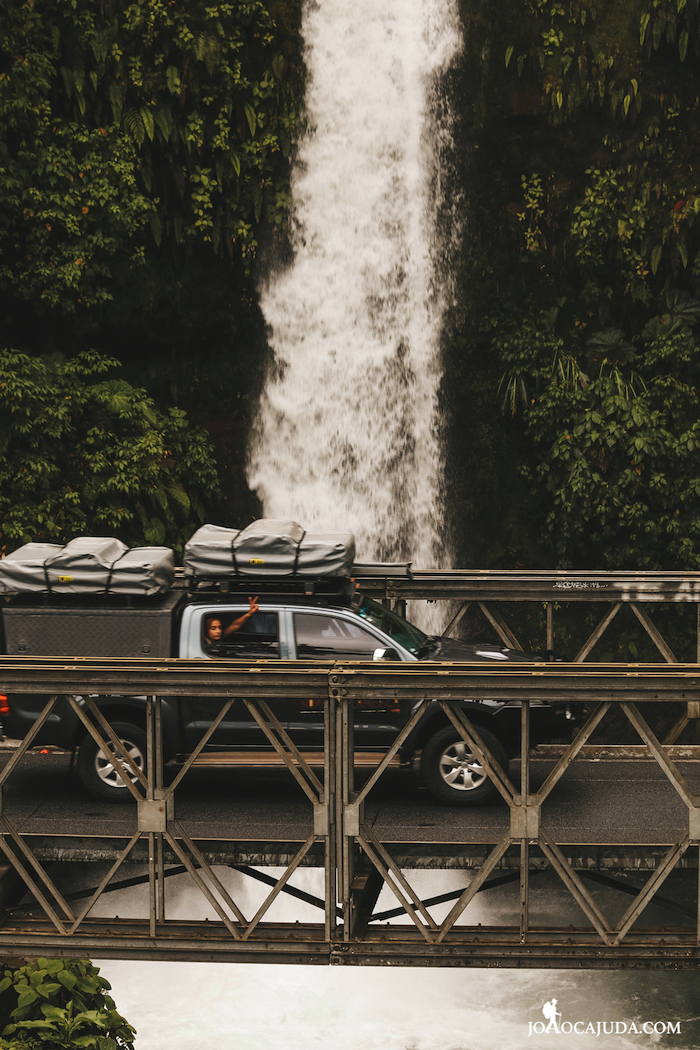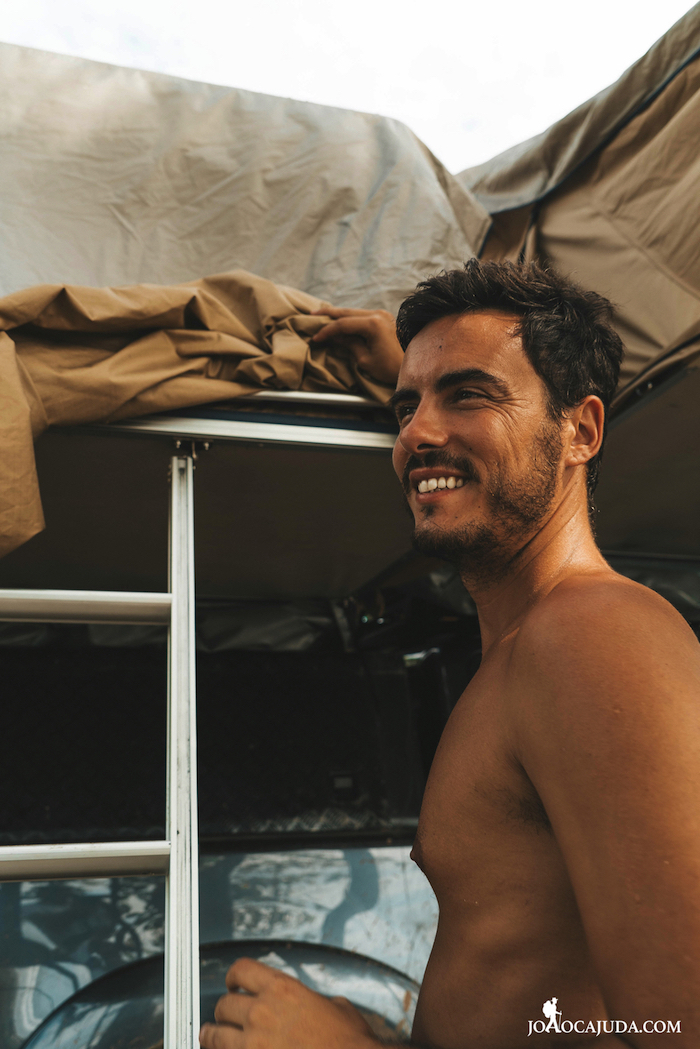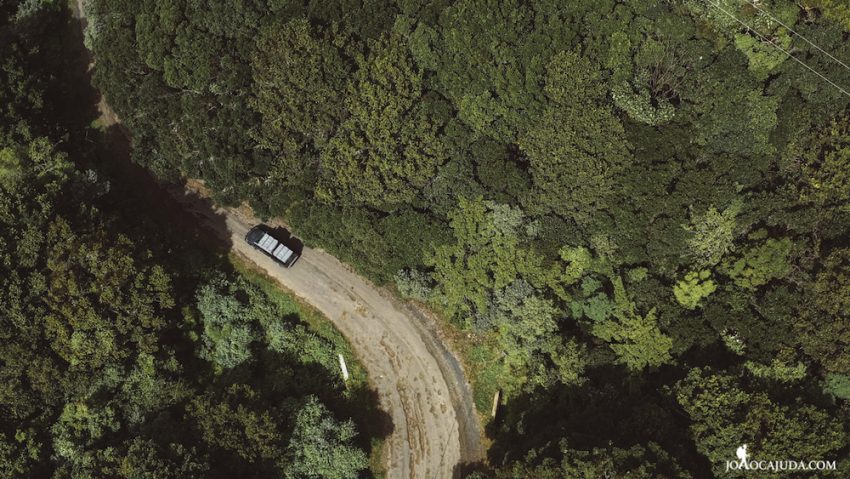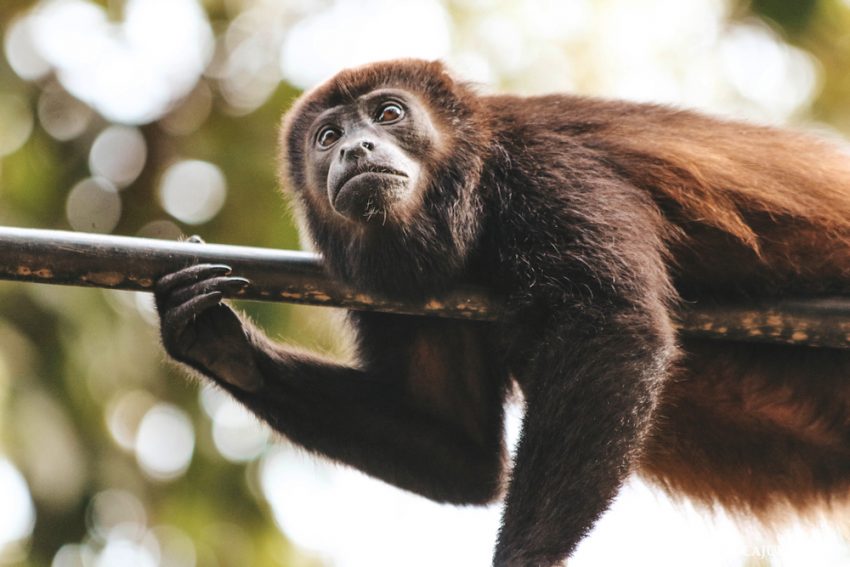 Loved the whole experience, the young, friendly and helpful staff, especially Andres and Denis who took care of us. Soon I hope to organize group tours in an identical concept to Costa Rica. Until then, if you want to explore this incredible country blessed by nature, here is the best contact you could have, I'm sure they will help you organize a fantastic trip.
Here is a short video of our adventure. If you have any questions write them in the comments below, I will be happy to help you 🙂
Beijos e Abraço!
Cajuda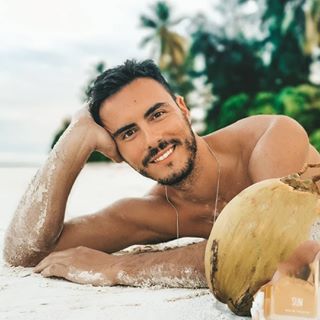 Hi! My name is João Cajuda, I'm a travel blogger from Portugal and founder of this website. In this blog I share my adventures around the world and give you tips about hotels, restaurants, activities and destinations to visit. You can travel through my videos or join my group tours that I organize to selected destinations. Visit my Adventure Travel Agency LEVA-ME and join one of my journeys!