Naladhu Private Island, Maldives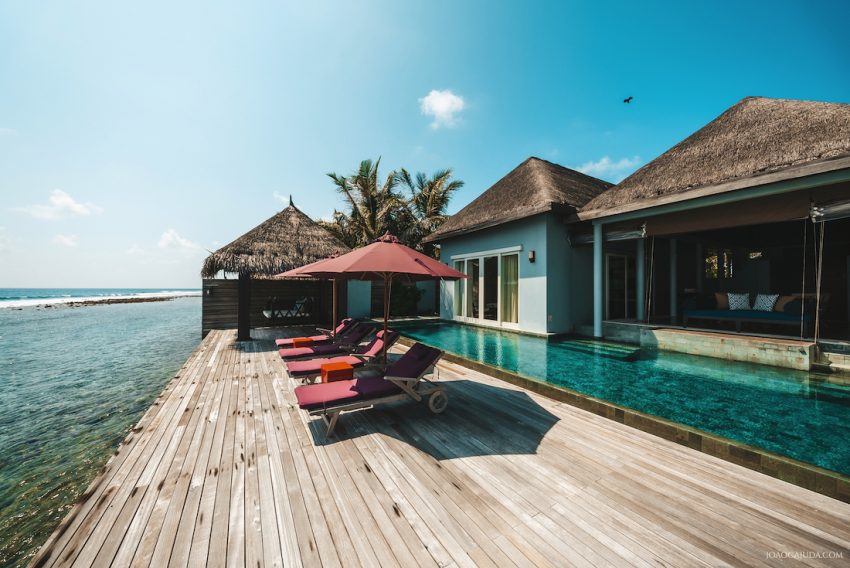 After incredible days at his neighbour Anantara Veli, I was very excited to visit the exclusive Naladhu Private Island Maldives. The resort was named the Best resort in the Indian Ocean three years in a row and in the top 10 Best Resorts in the World by Condé Nast Traveler 2019 Readers' Choice Awards.
After a brief check-in accompanied by a refreshing natural juice, we went to our villa with our private 24-hour buttler, Mr. Aslam, very kind and courteous.
The villa is surrounded by beautiful gardens. You won't hear anything besides the ocean waves and the asian koel jumping from coconut to coconut. The resort only has 20 timelessly elegant houses. The Naladhu is one of the Maldives smallest and most intimate resorts. Entering the villa you will get amazed by the colonial decoration in shades of with and blue.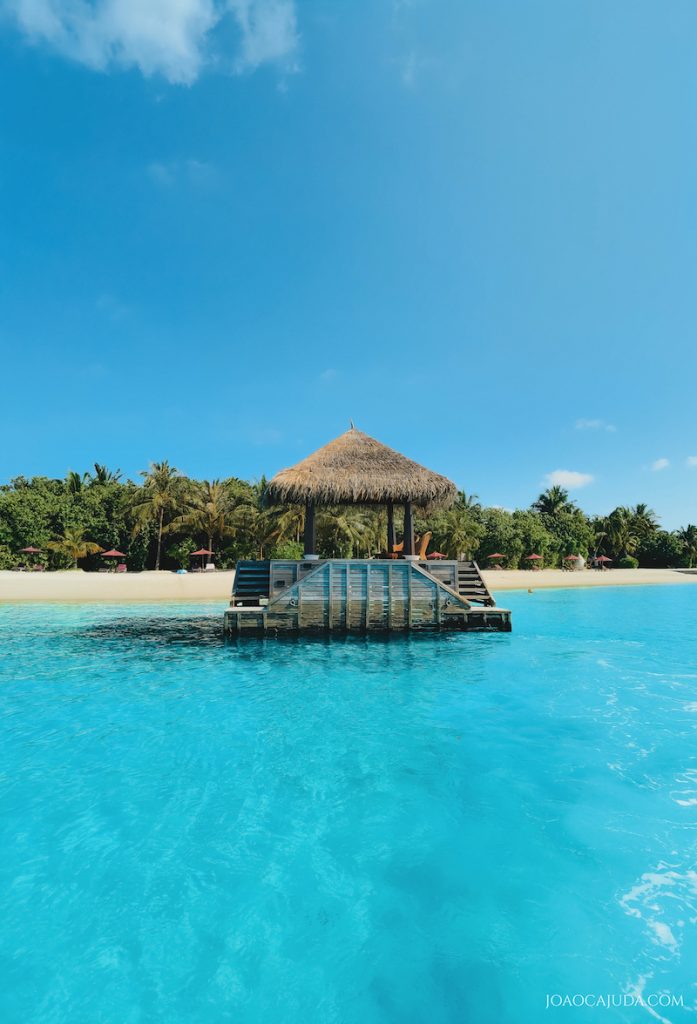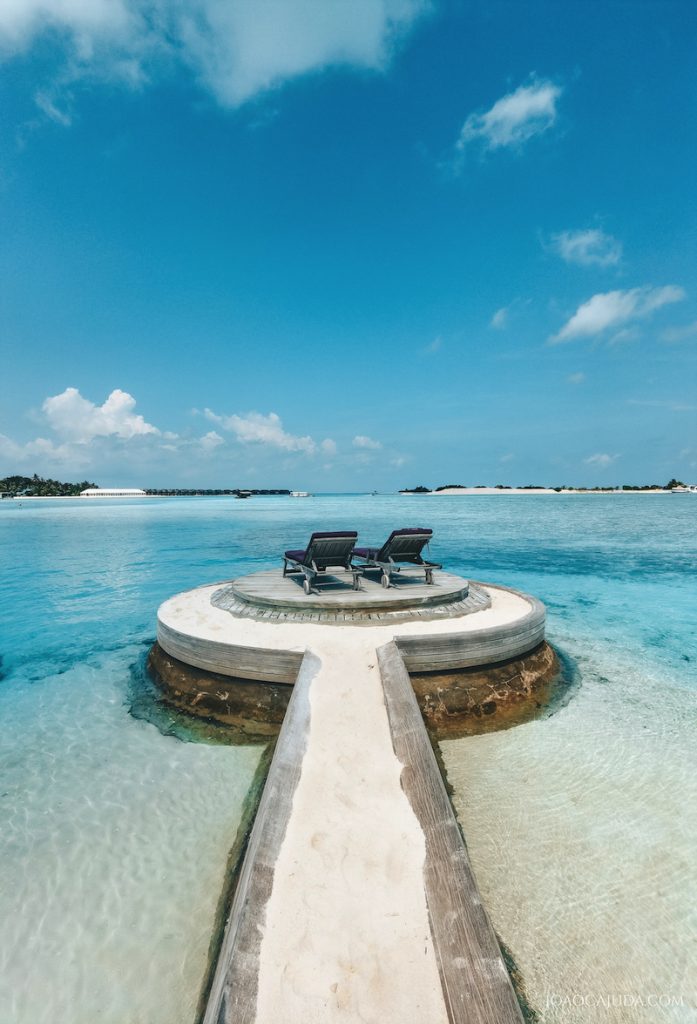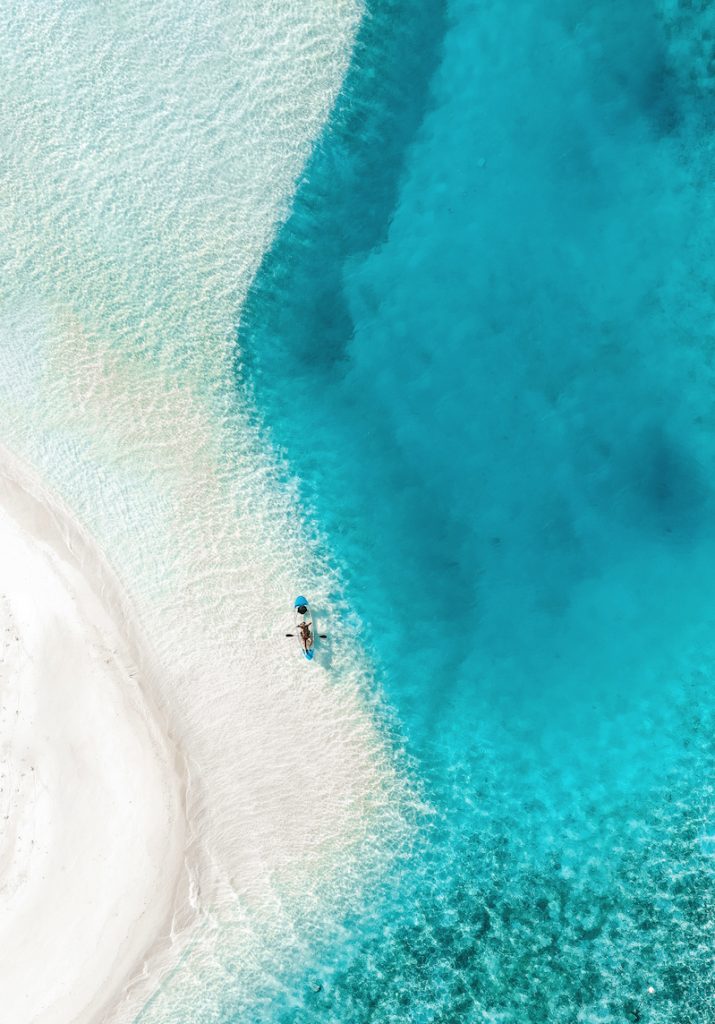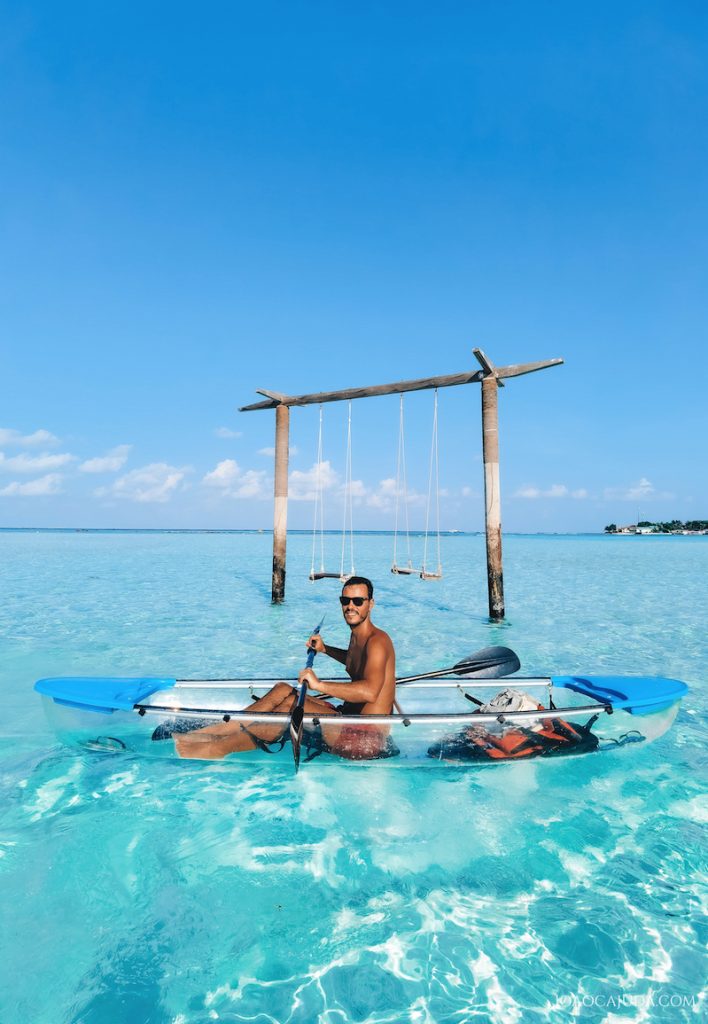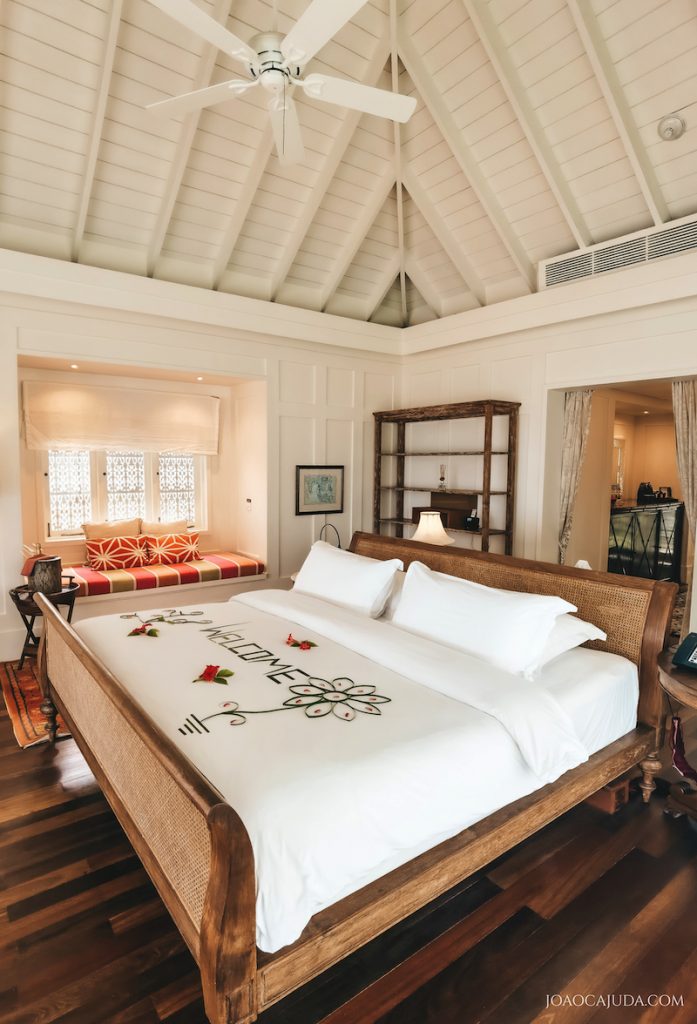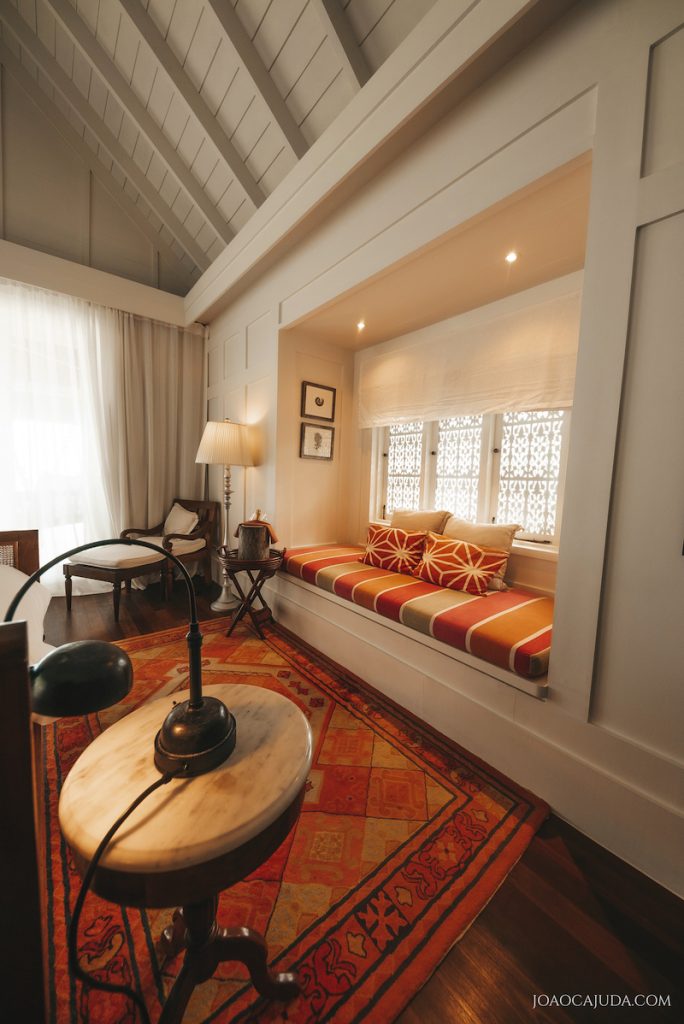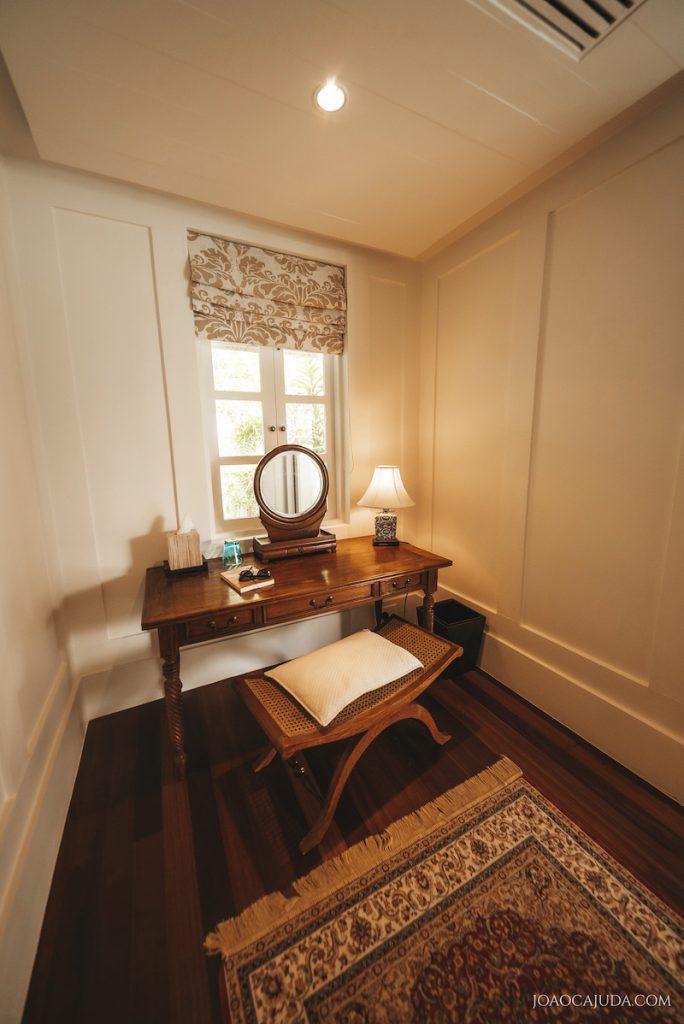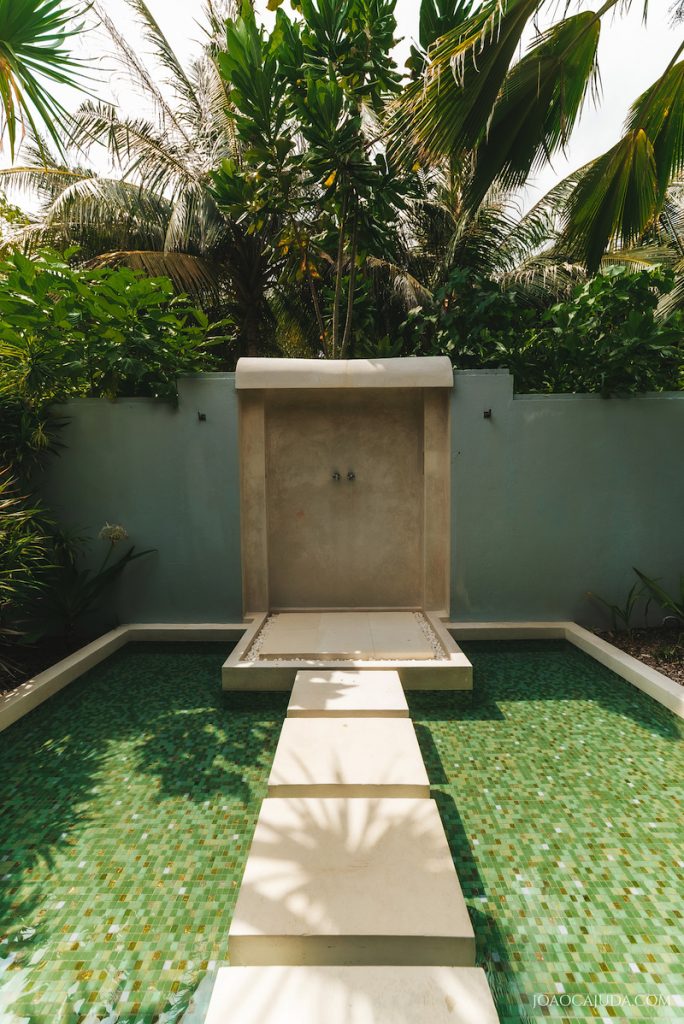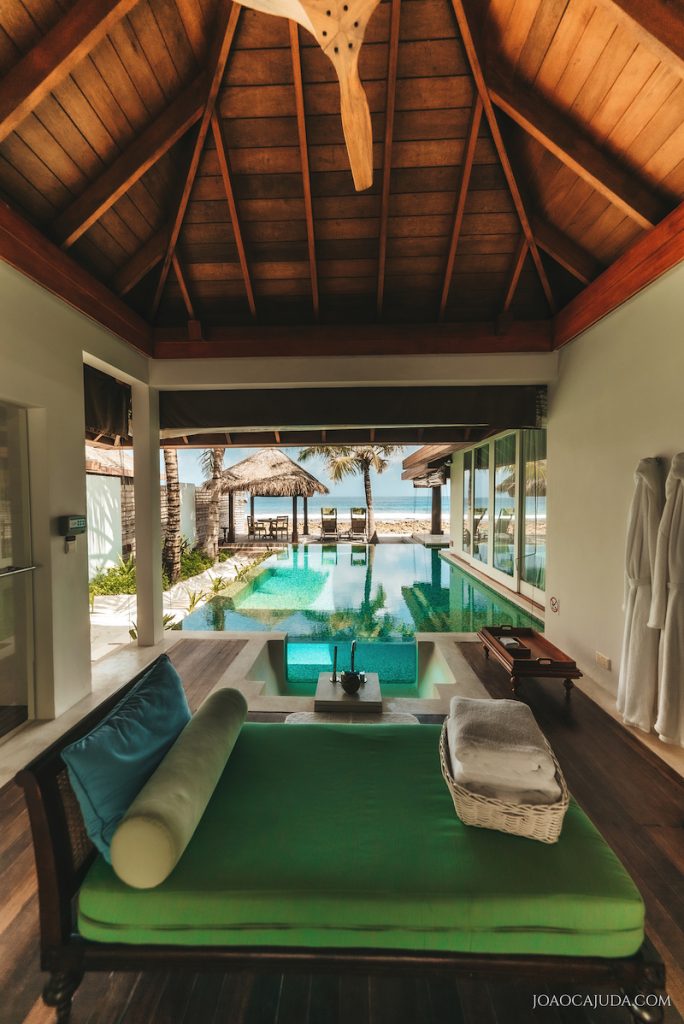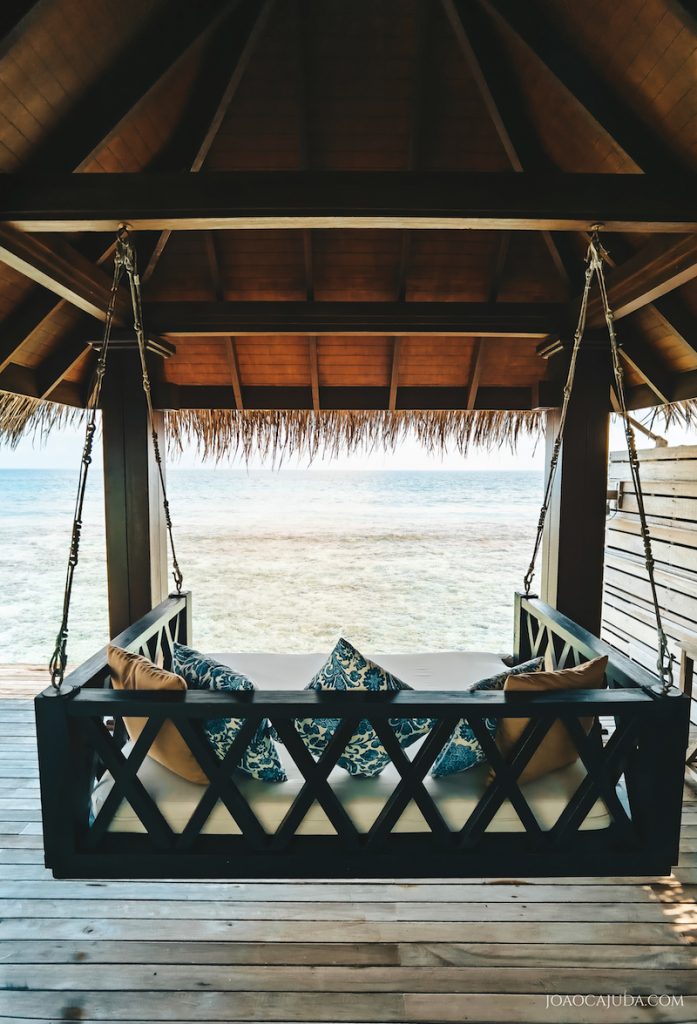 The villa is huge, with a beautiful and confutable room, overwater deck with ocean views, a daybed verandah, beautiful swimming pool and, my favourite part, a stunning bathroom, with outdoor shower, steam room, and transparent bathtub. The house also have an Pillow menu and scented candles, a private wine selection, gourmet minibar and an espresso machine.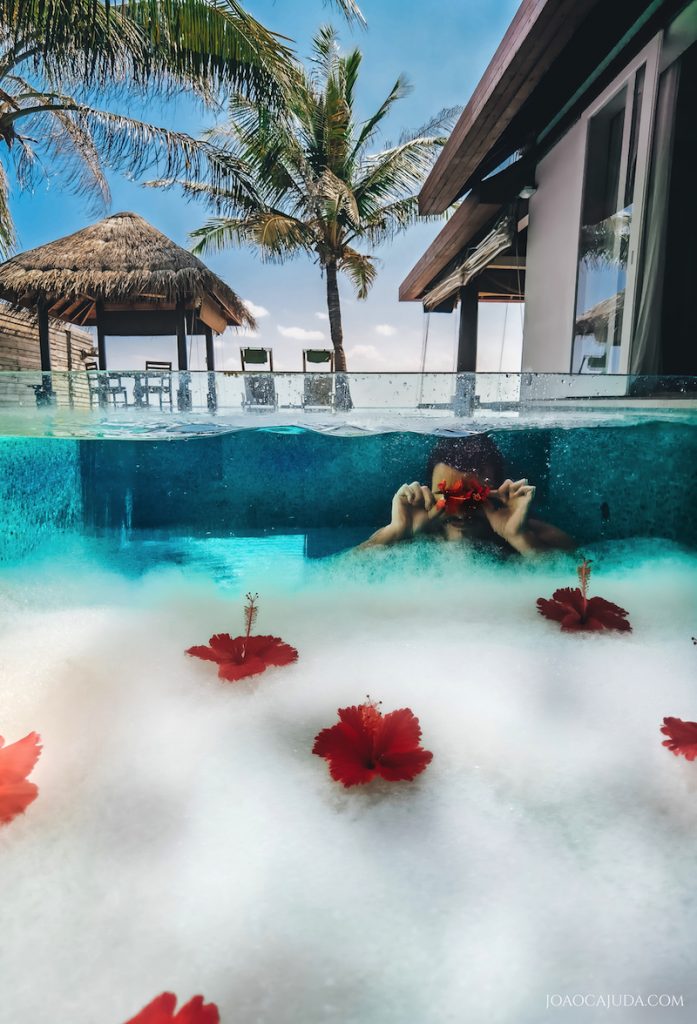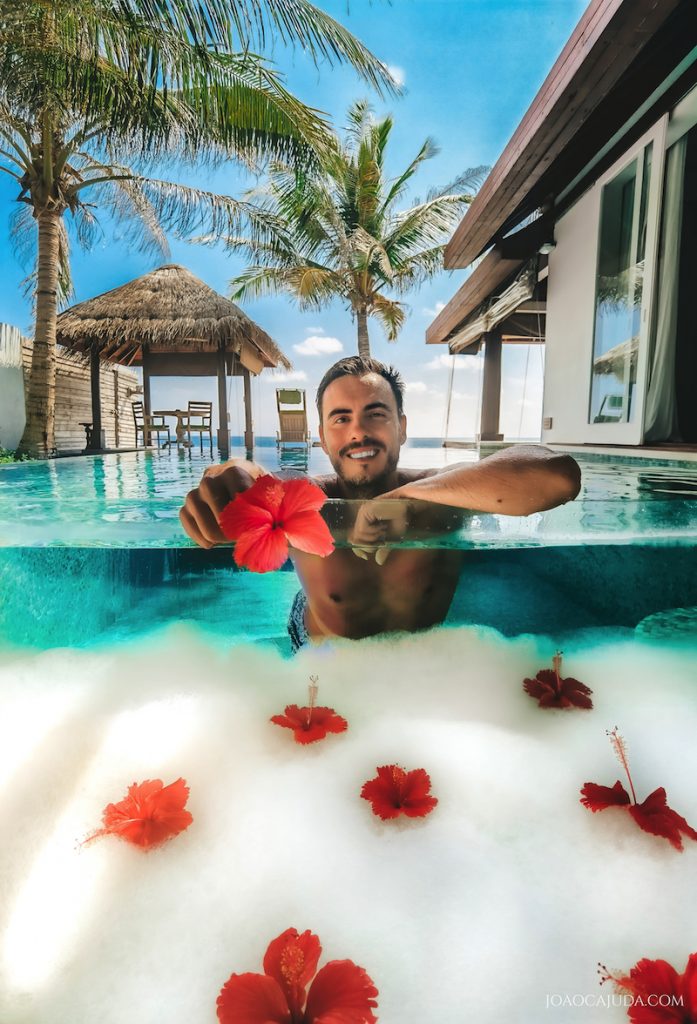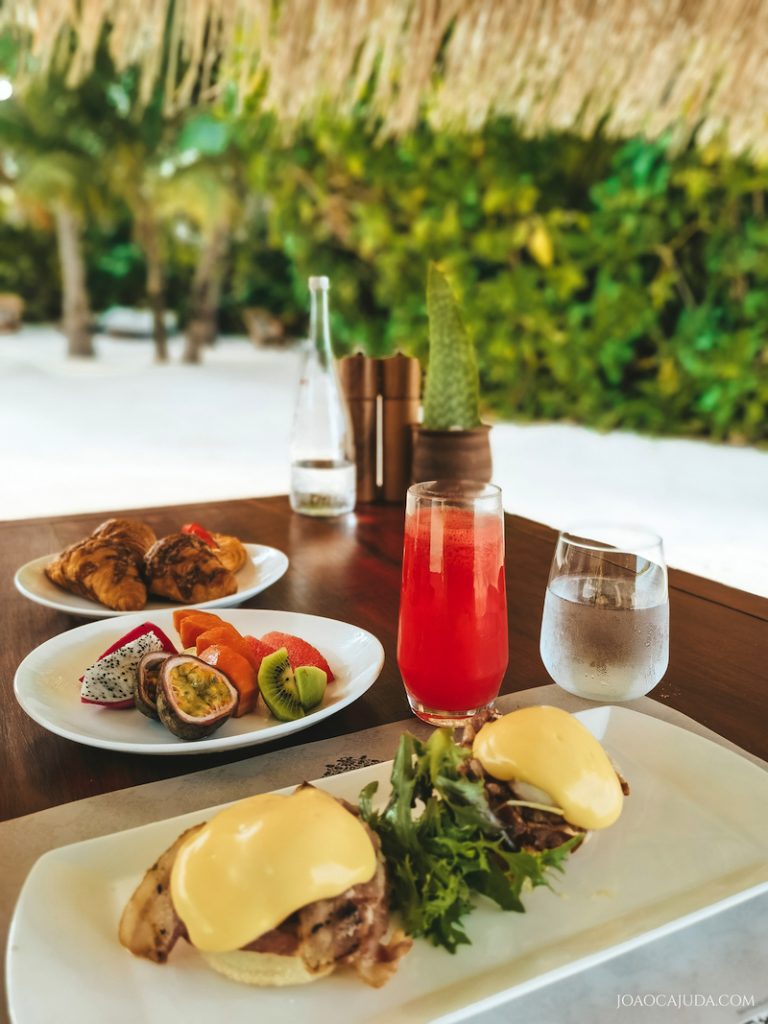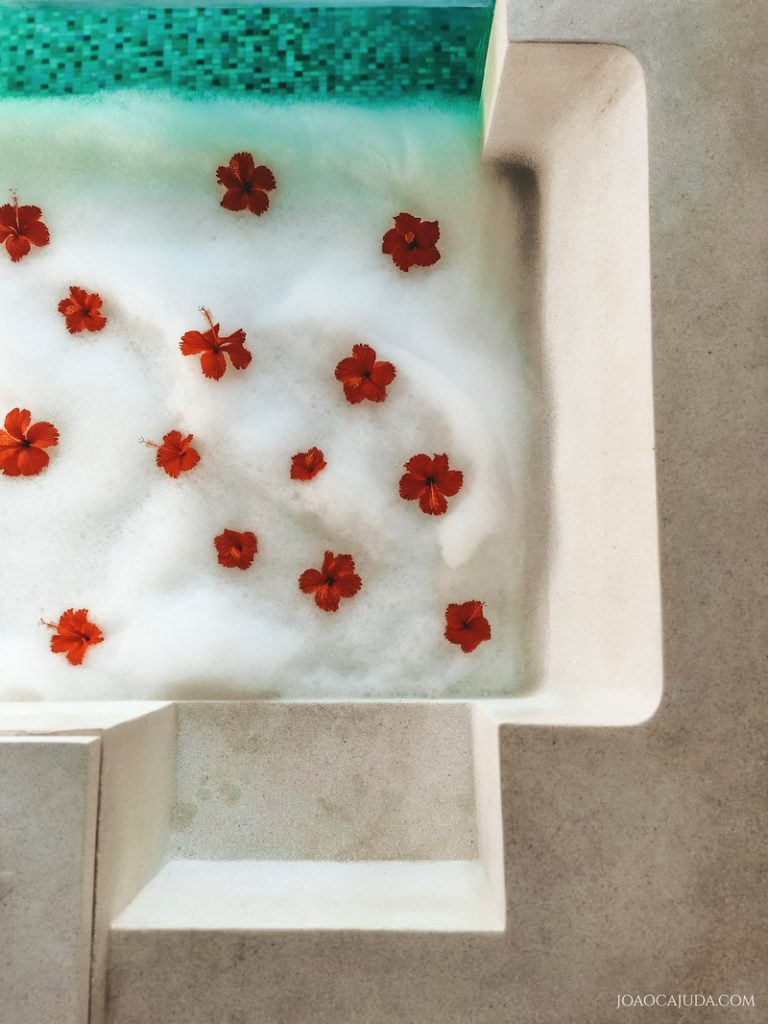 At walking distance you will find the withe-sand beach. Every room has a private beach cabana with kayaks where you can Fall asleep to the sound of lapping tides. The resort only have one restaurant called "The Living Room", this beautiful beachfront serves breakfast, lunch and dinner. Indulge in an extensive a la carte selection of international dishes, or you can order whatever comes to your mind, from Sushi to Vietnamese, Brazilian to Italian, the chefs will do their best to surprise you! The restaurant also have a glass-walled wine cellar, stocked with a wide selection of wines to pair the perfect varietal to each course.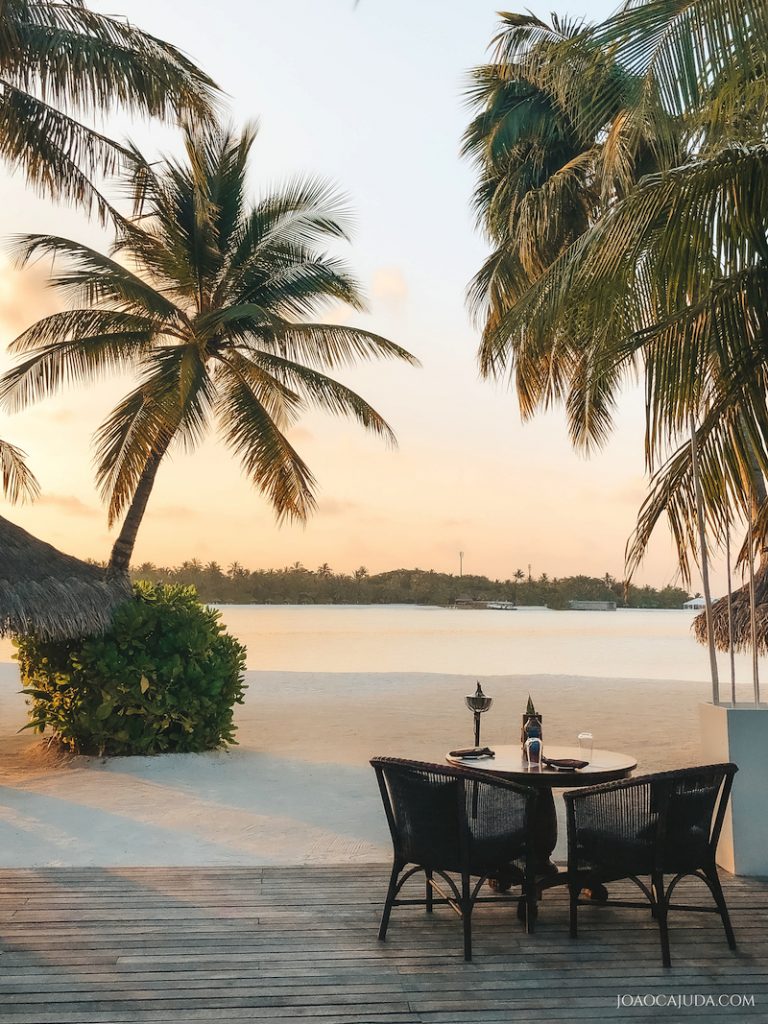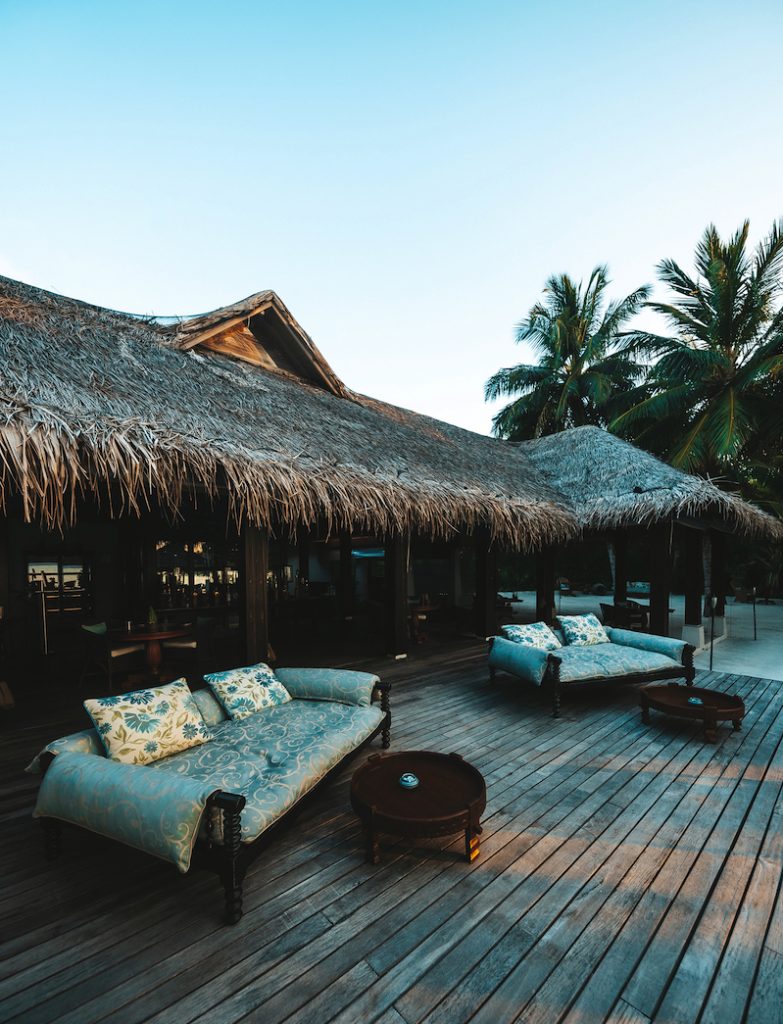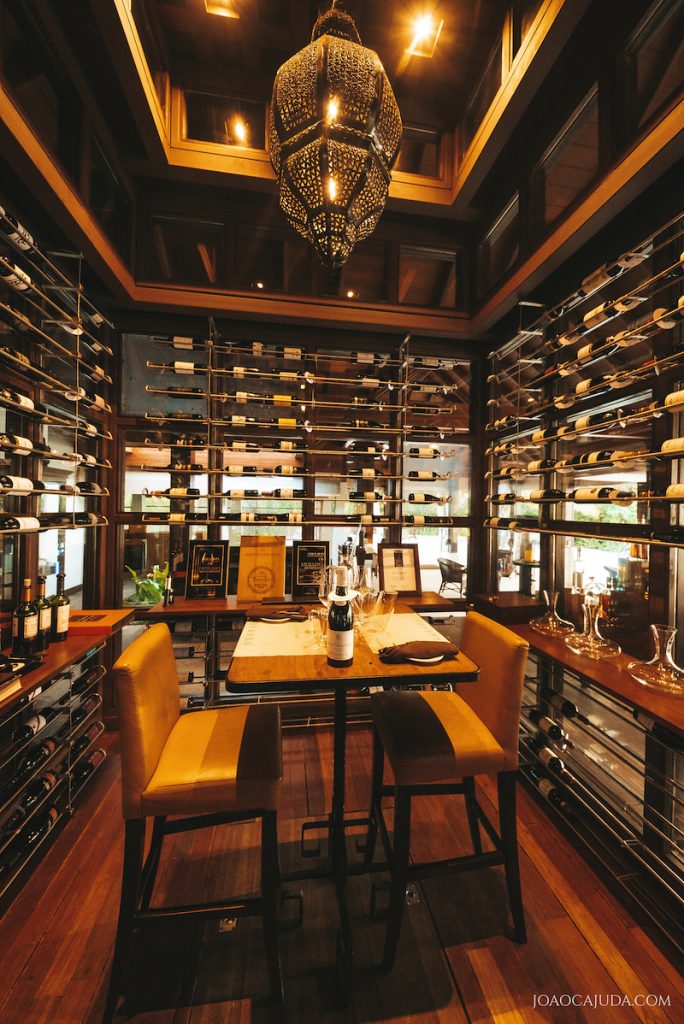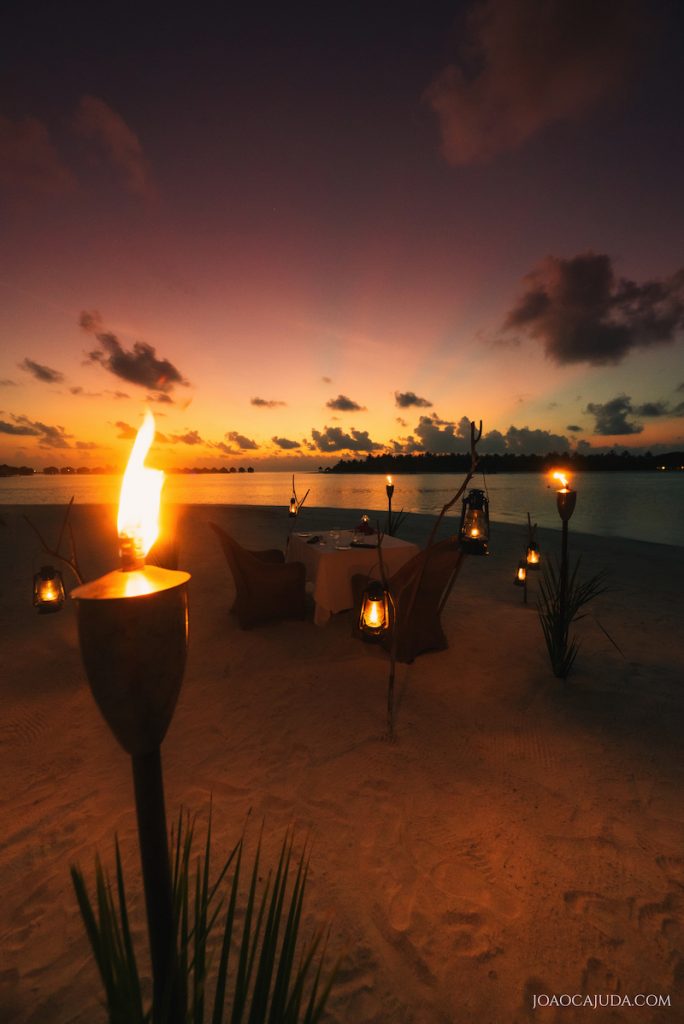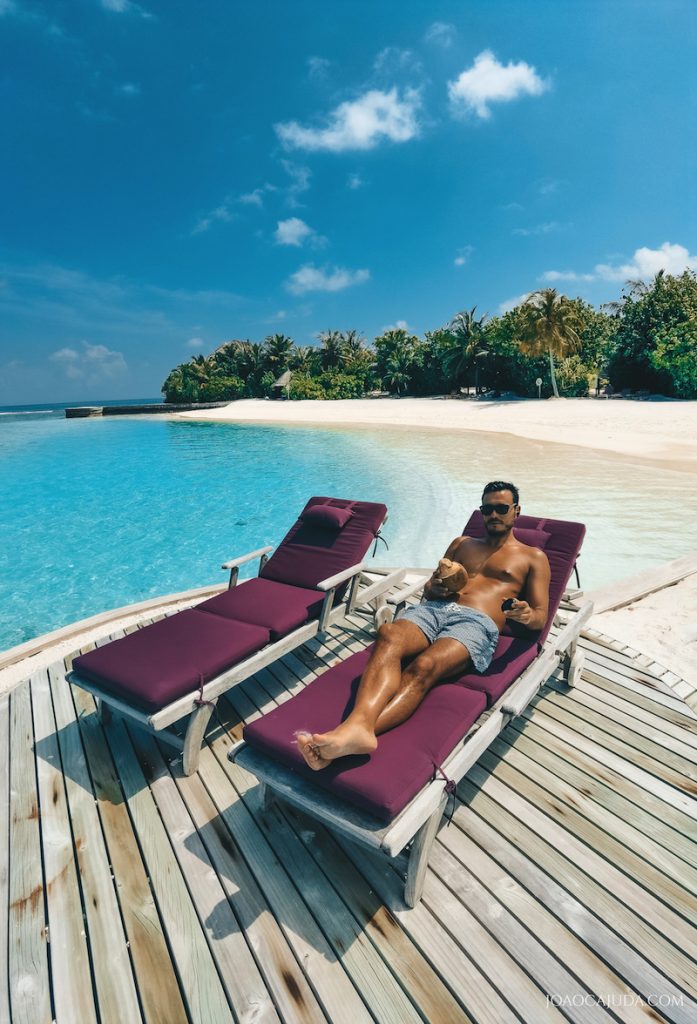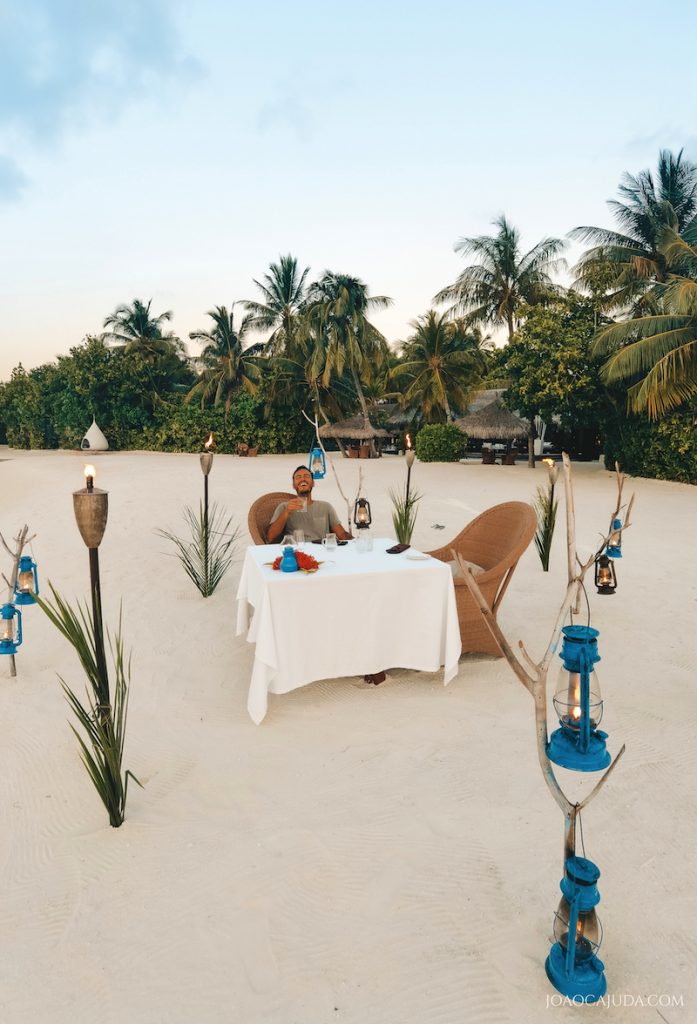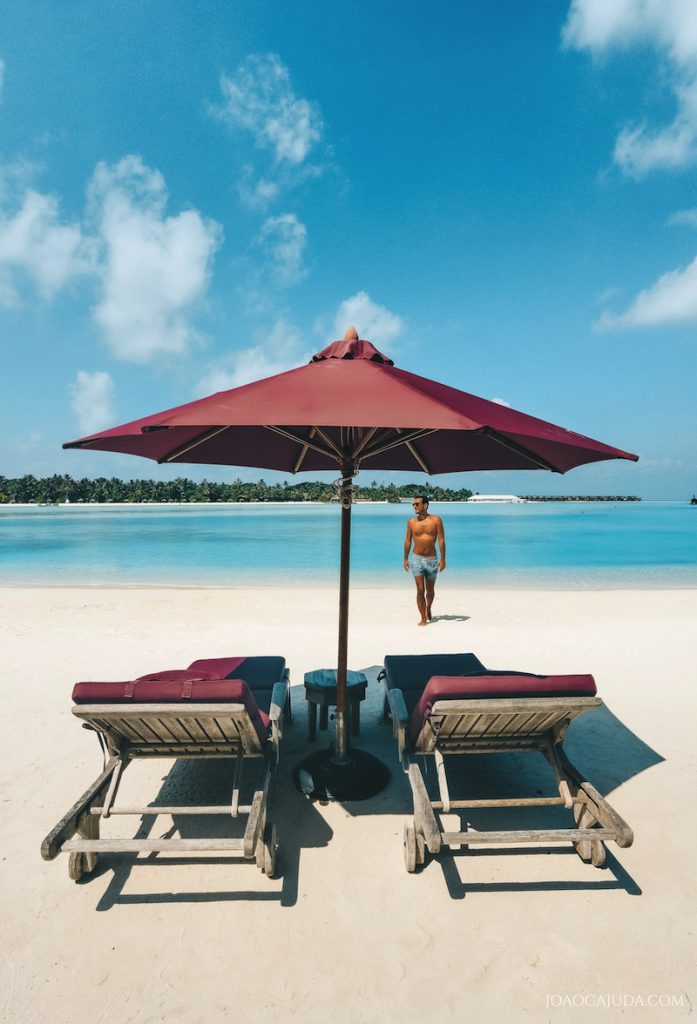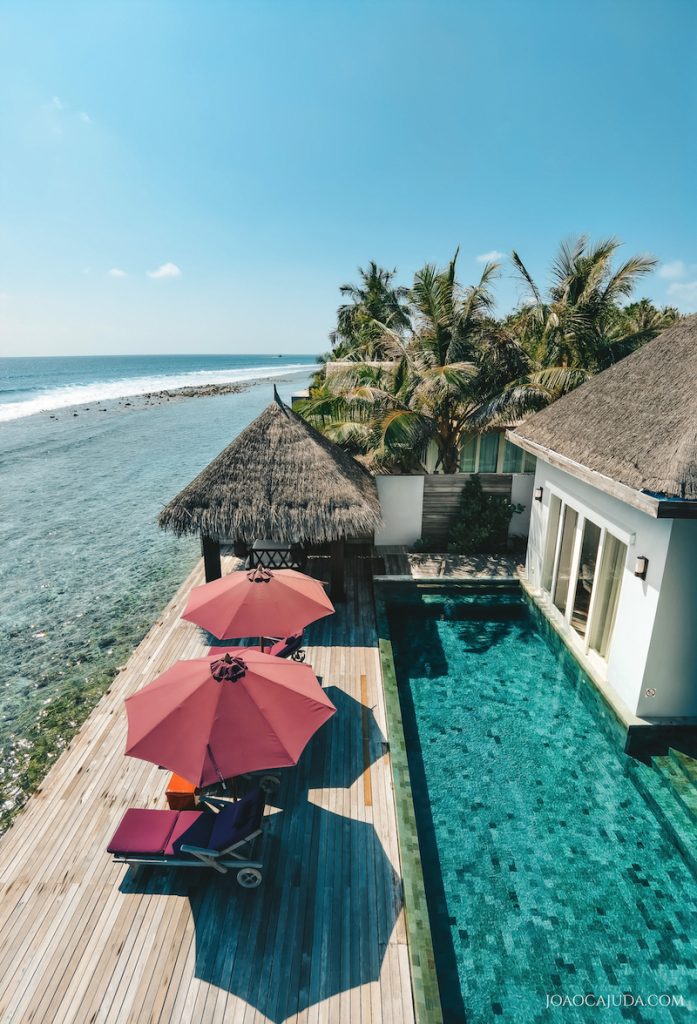 You can't miss the colossal floating breakfast at your villa, I like to eat but I had to do my best to finish that meal, for sure the biggest breakfast I already had in my live!
If you feeling like having dinner at other restaurants you can book a table at any Anantara Veli and Diguh restaurants. You can also create your private dinner for two at the beach resort or in a deserted island.
You can book many activities with your buttler, we decided to go for a swim with the sharks. It takes around 40 minutes boat drive to reach the sharks area, although I was a bit uncomfortable with this idea, at the end it was only of the most amazing experiences I ever had, and don't worry, the nurse sharks are not violent and their teeth are similar to ours, no danger at all!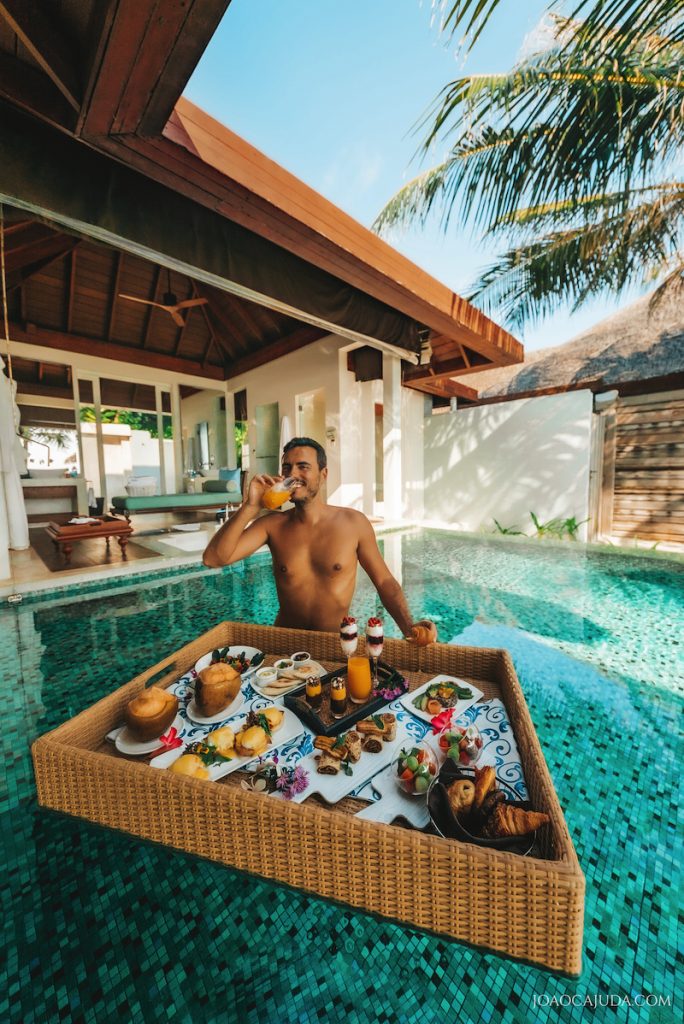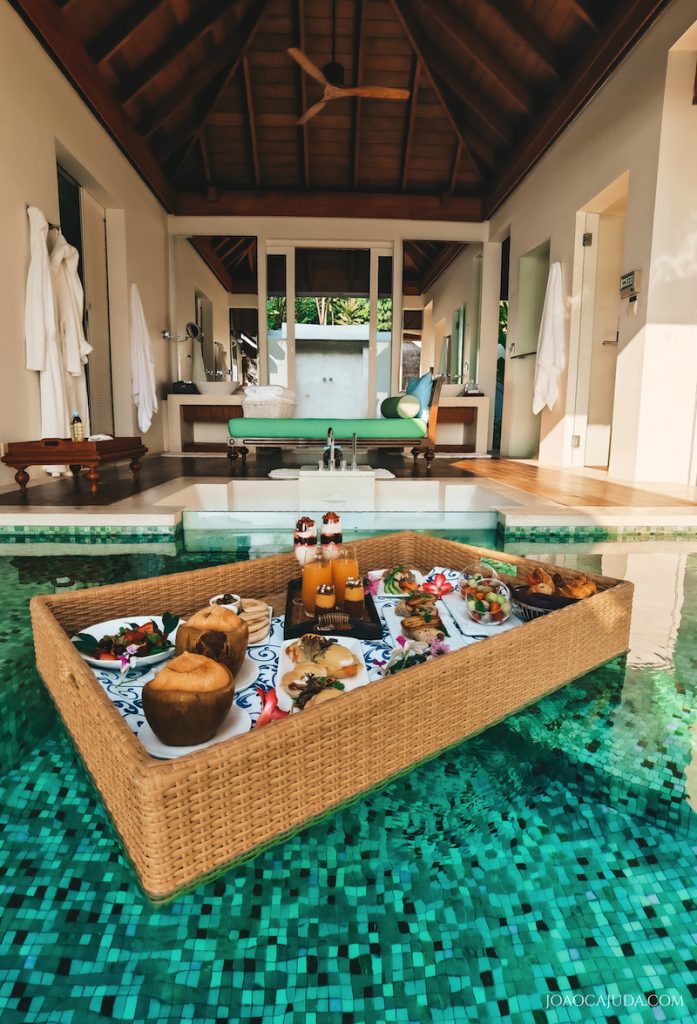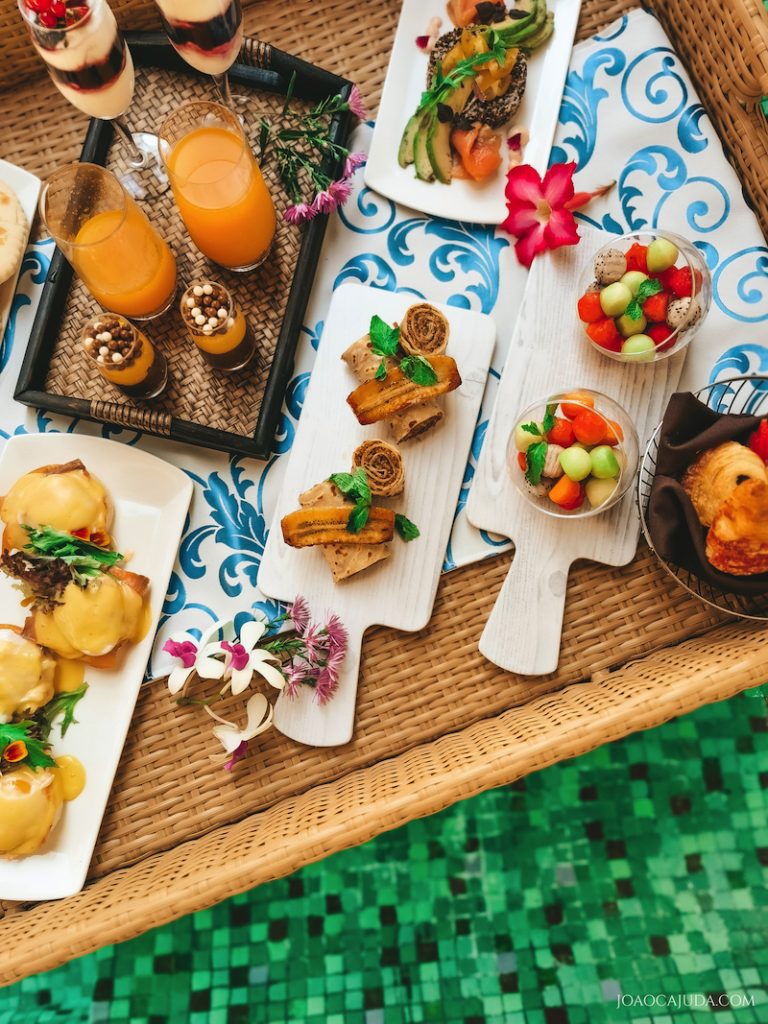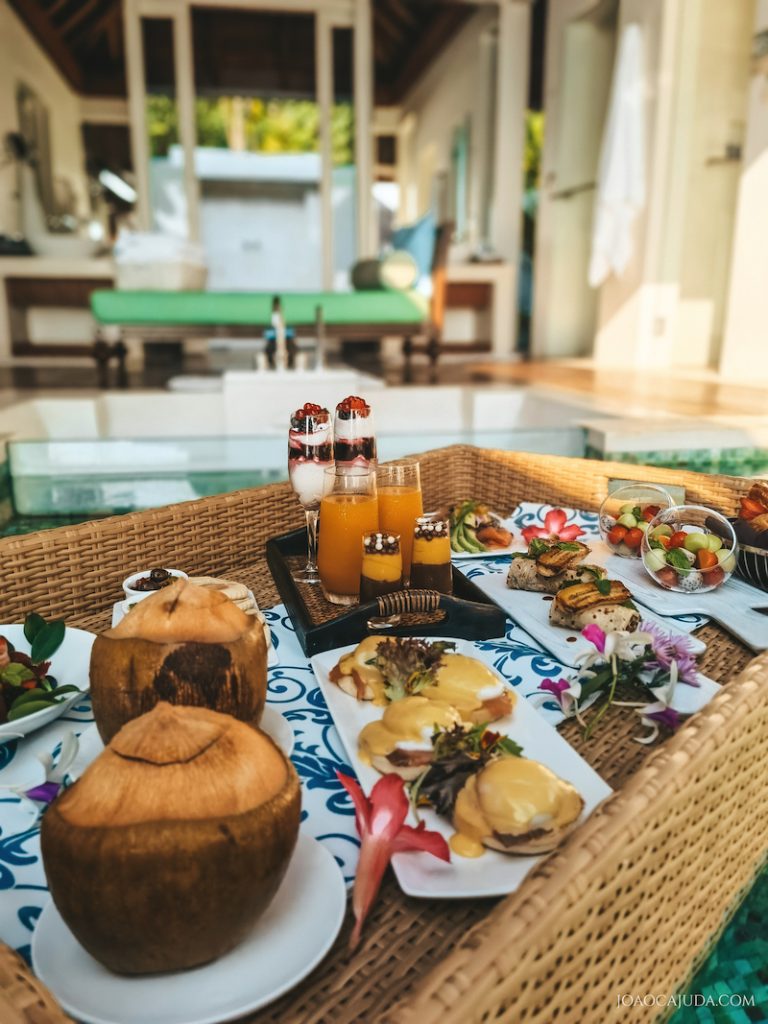 We also had the opportunity to try the spa and their signature treatments. The spa is located at one of the villas, very exclusive and only for yourself… What at tranquil and relaxing moment I had. 
If you have some free time, ask if is possible to visit the two bedroom pool residence, this private and luxury  house was built exclusively for Saudi Arabian King when he booked all the resort for his family and friends.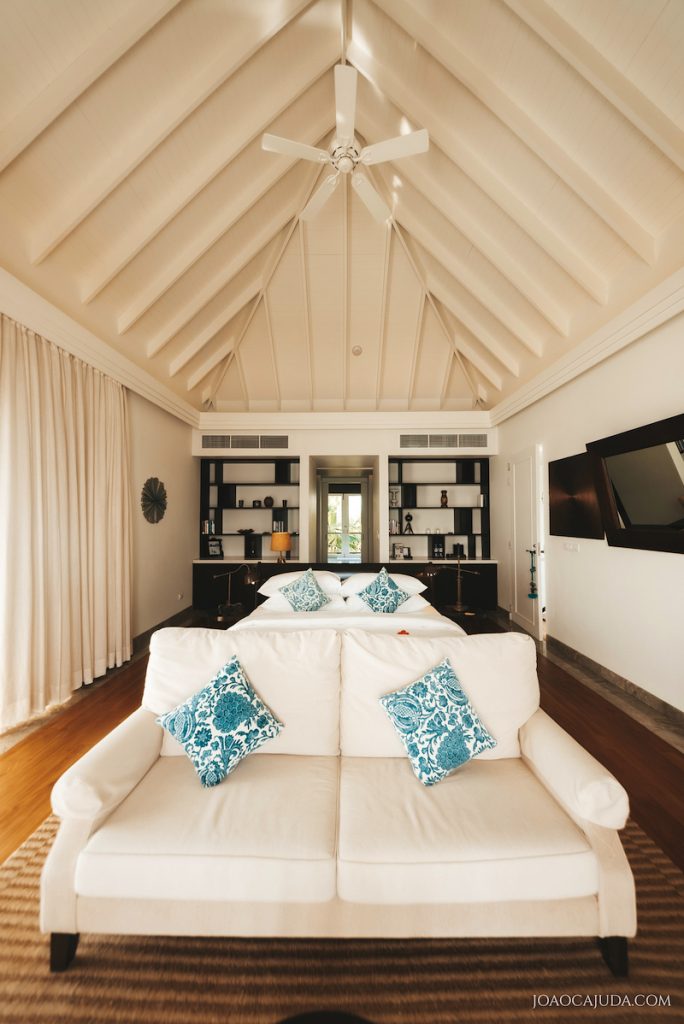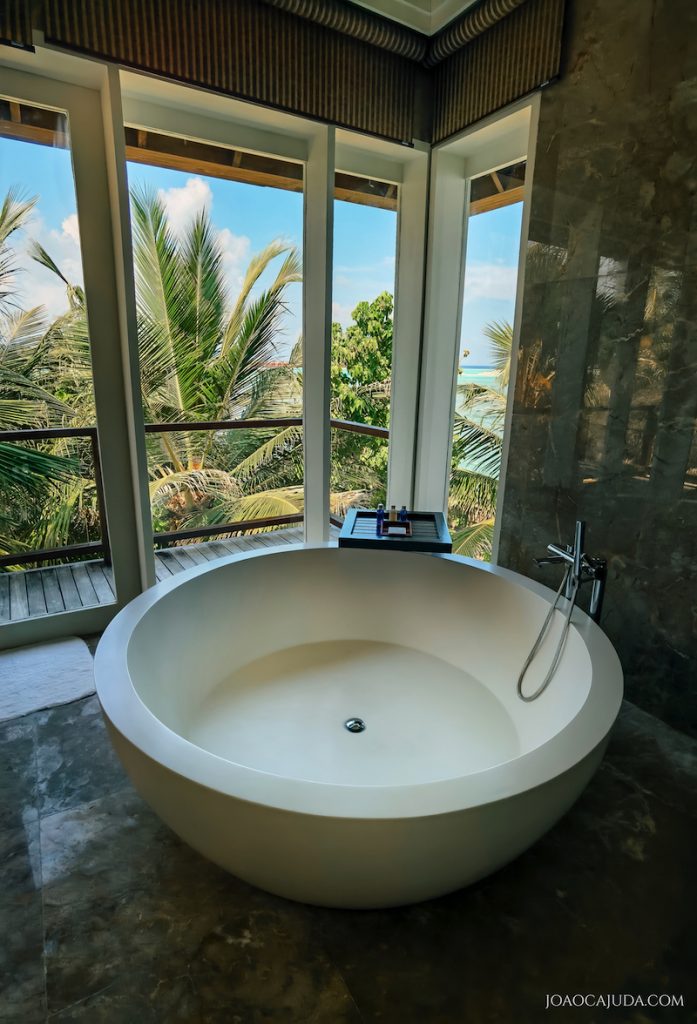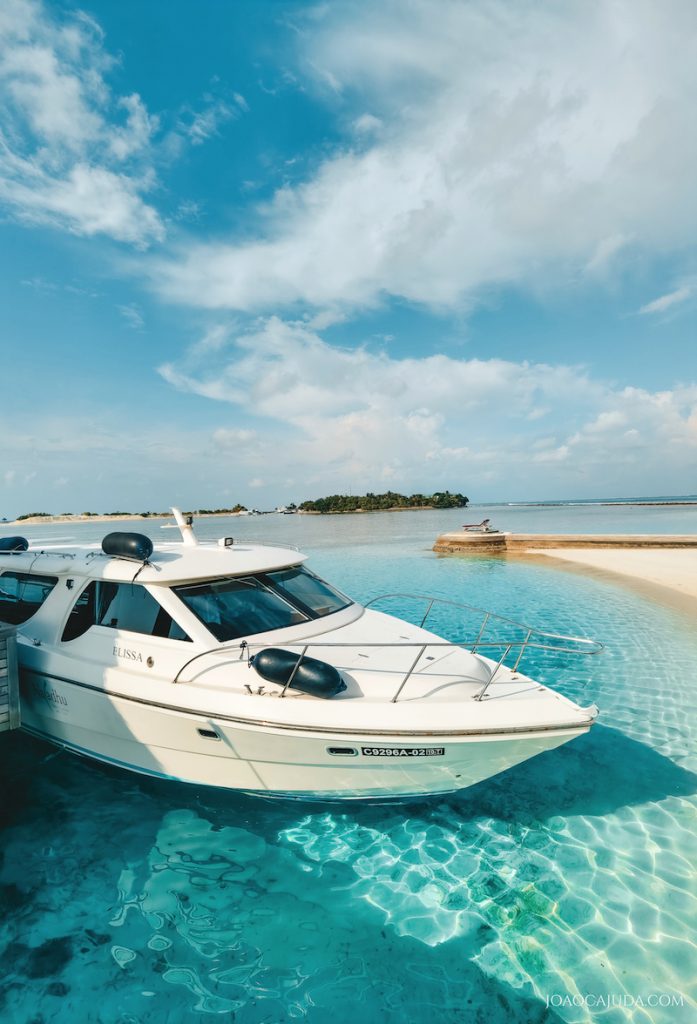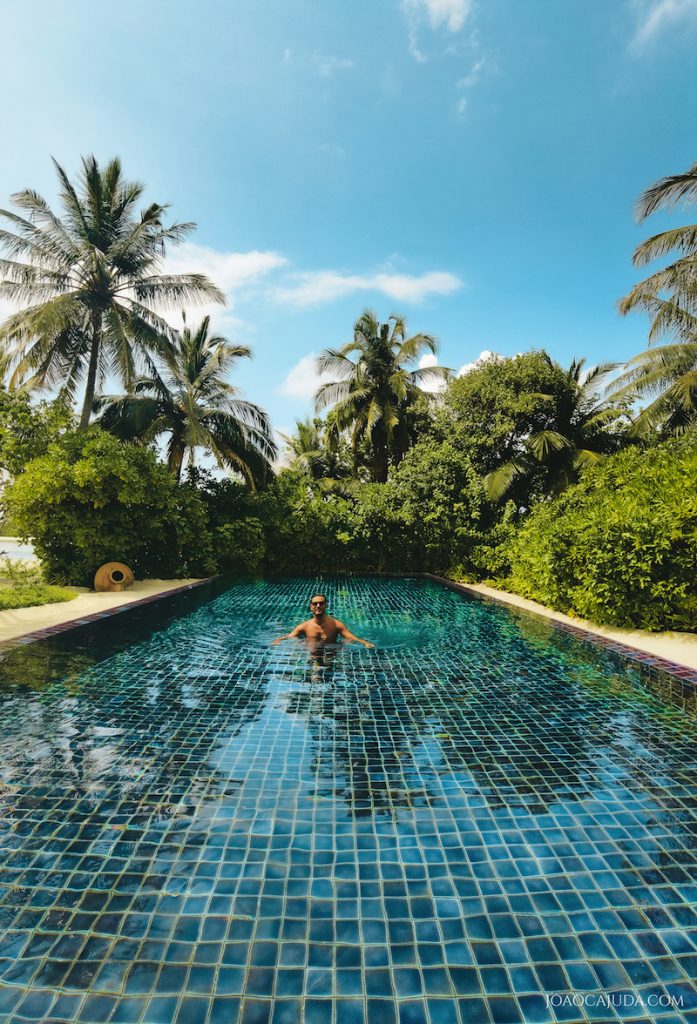 Our stay was incredible… for many moments I had the feeling we were alone on the island, totally disconnected from the rest of the World. It is a perfect refuge for those looking to rest, tranquility and a direct contact with nature still with the confort and excellent service that Naladhu can provide. We were escorted to the private and luxurious boat and depart for Malé airport.
For information and bookings visit: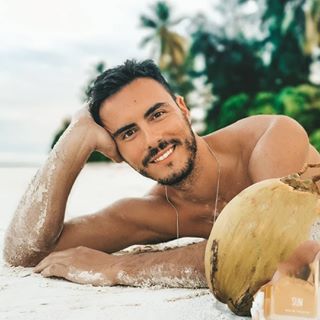 Hi! My name is João Cajuda, I'm a travel blogger from Portugal and founder of this website. In this blog I share my adventures around the world and give you tips about hotels, restaurants, activities and destinations to visit. You can travel through my videos or join my group tours that I organize to selected destinations. Visit my Adventure Travel Agency LEVA-ME and join one of my journeys!