Mykonos – 10 things to do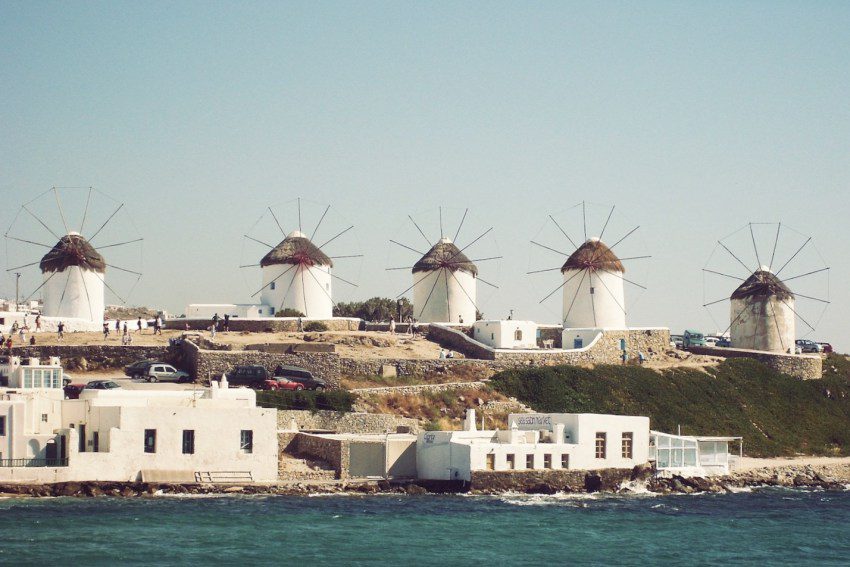 Mykonos is known for its narrow streets with white houses and blue doors, for its parties, for turquoise water beaches. It is not difficult to fall in love with this island that promises to almost all tourists a holiday, at least, fun. For those who do not know Mykonos is also the most expensive island in Greece, and a holiday here in the high season, can leave for the "carote"!
In this post I leave some tips, so that you enjoy your stay better and do not leave the island totally bankrupt, eh. One is to try to visit the island in low season when prices are cheaper. It's out of town, you can rent a motorbike, but it's still cheaper. Eat at home or take food to the beach.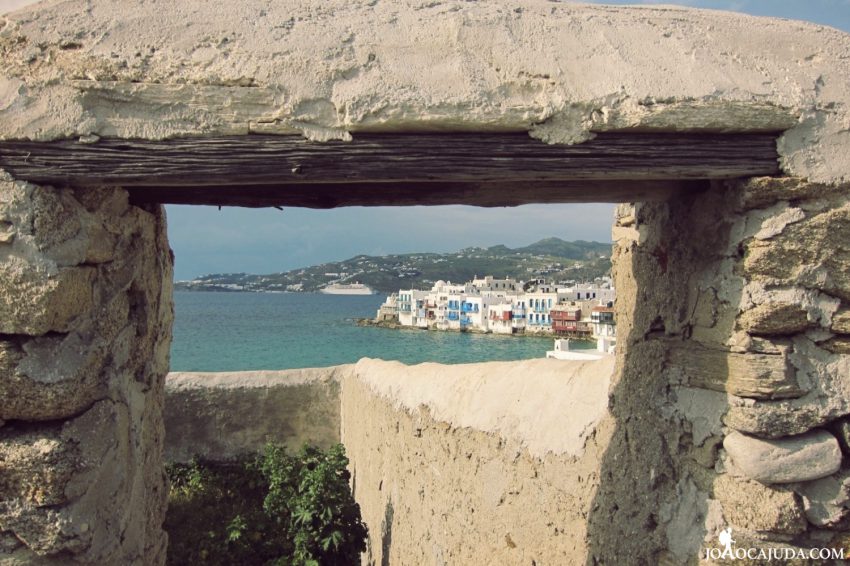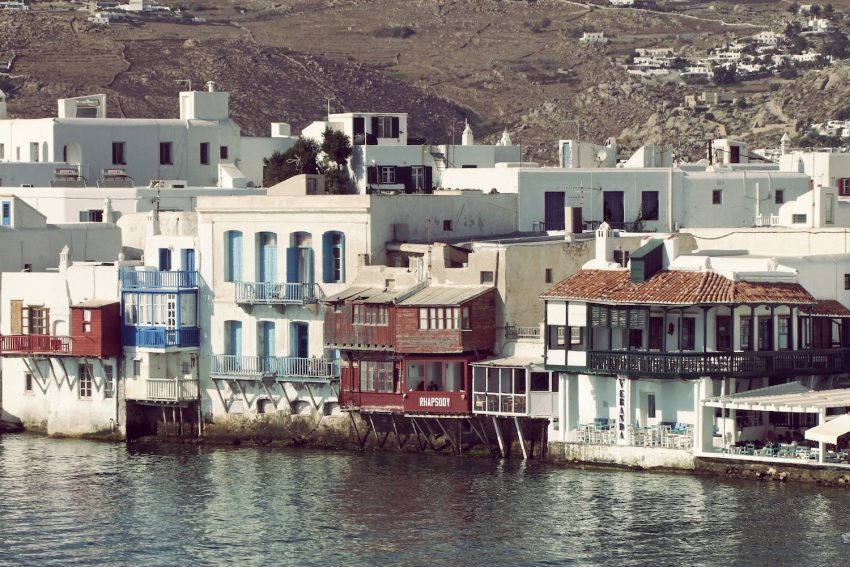 WATCH MY VIDEO BEAUTIFUL GREECE
Costs
Accommodation: Sleeping in Mykonos, especially in the high season is very expensive. If you do not feel like paying € 150 a night in a hotel, it is best to look for a hostel, there are not many, but you will find some with prices starting at € 20, for example Hostel Artemoulas, or Paraga Beach Hotel, Paradise beach, but you should book in advance. For those who do not have a lot of money problems, I recommend MykonosBlu, Santa Marina Resort or Theoxenia, which is really "glued" to the windmills.

Where to eat?
If you want to eat cheap you will have to satisfy yourself with Pizzas, Gyros and Kebabs, besides prepare to pay above 40 € (with wine) and easily reaches 100 € if you order fish or seafood.
Jimmy's – It's cheap and good!
KIKI'S – This seaside tavern serves delicious dishes, wonderful wine, exemplary service, and a super Greek atmosphere!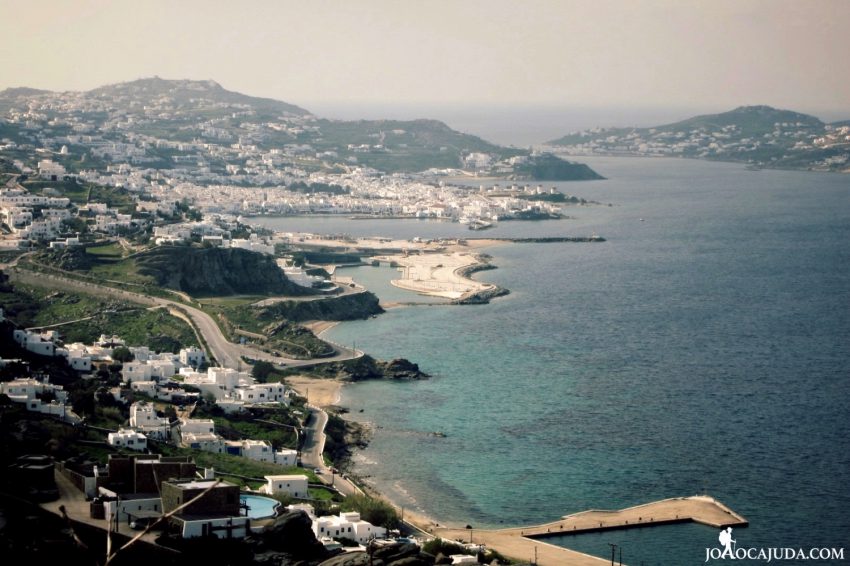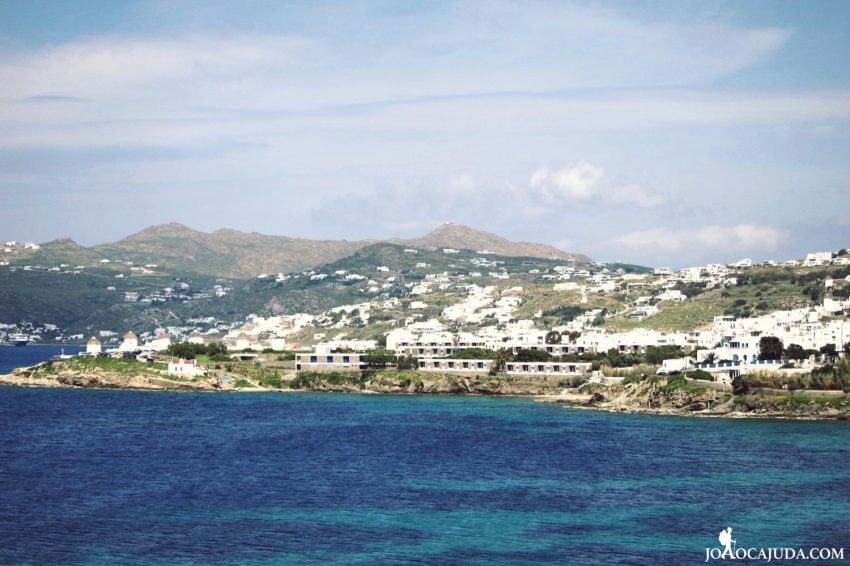 Where to drink?
Caprice – If the purpose of the evening is to see beautiful people then this is the place. It's the oldest bar in town and remains the hottest!
PARADOX CAVE – Located 300 meters above Paradise beach this outdoor club is the most popular on the island! It's best to take your bikini under your clothes, almost sure to end up inside the pool.
10 THINGS TO DO
1 – Get some Tan!
Yes, was not that what you came for? There are dozens of pristine beaches for sunbathing, swimming and dancing for those who enjoy a "sunset" to the sound of the best international DJs. See the list of the best beaches here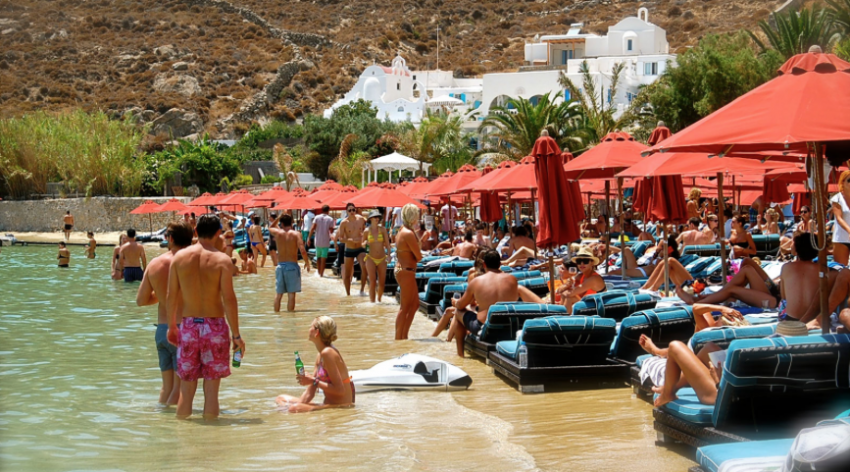 2 – Get lost in the narrow streets of the city.
The city of Mykonos seems to leave a movie so "cute" that is! The streets whose whitewashed houses make this place ideal for 1) Pictures to make pictures at home (lol), 2) Sit with an old lady to learn how to Crochet, 3) Eat a beautiful Greek salad in one of the many restaurants Hidden there.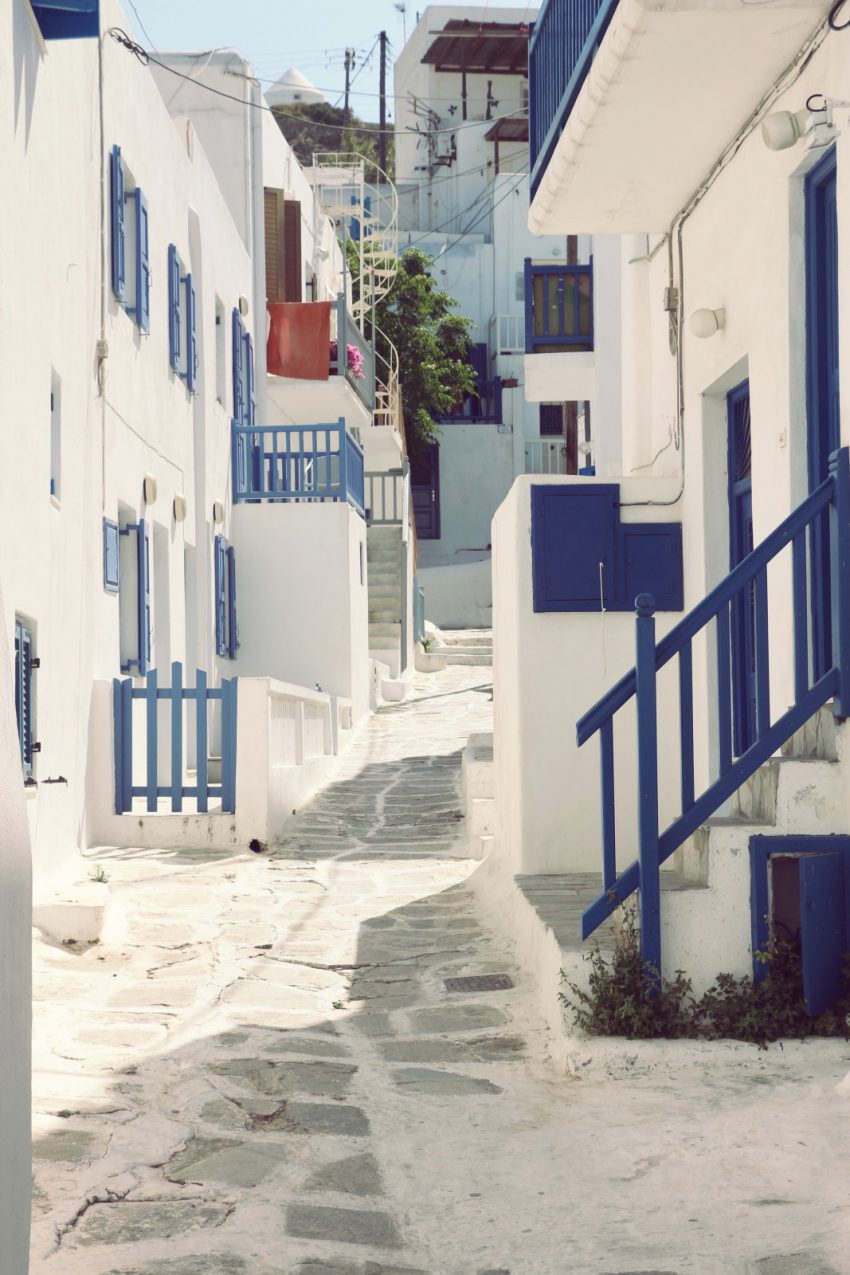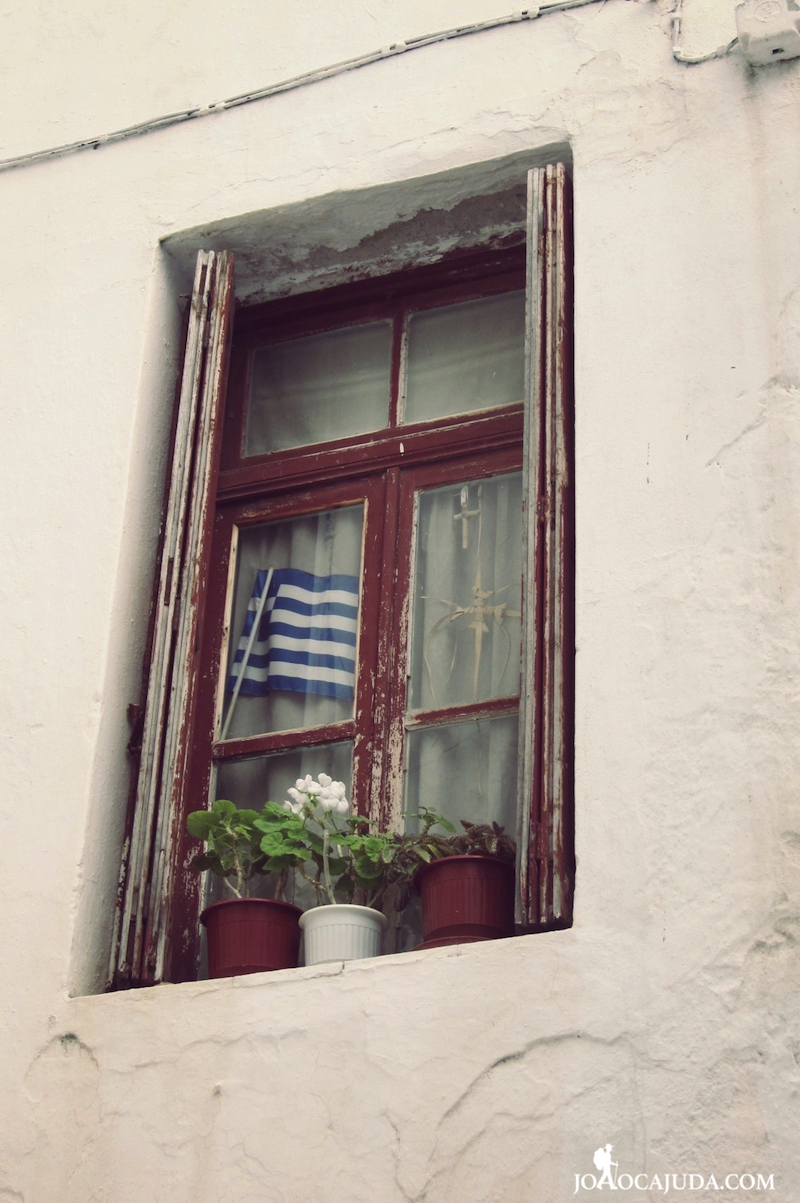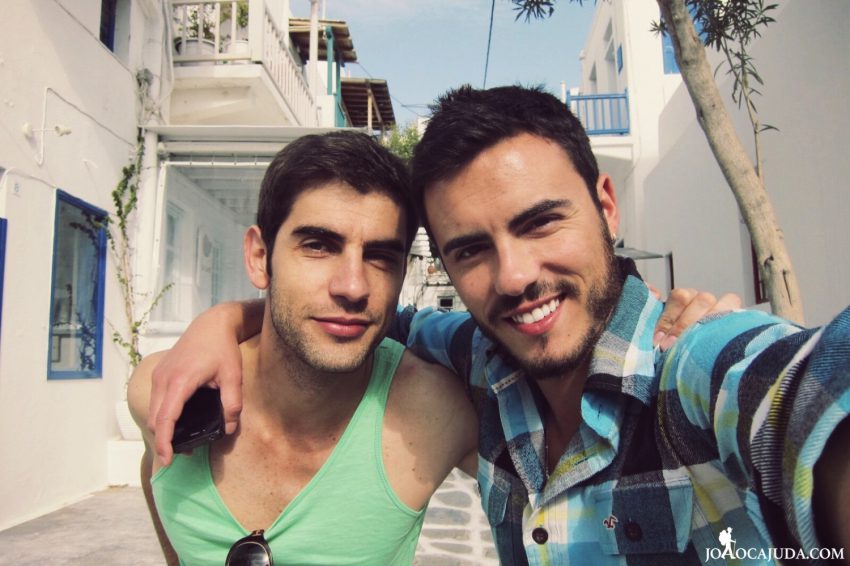 .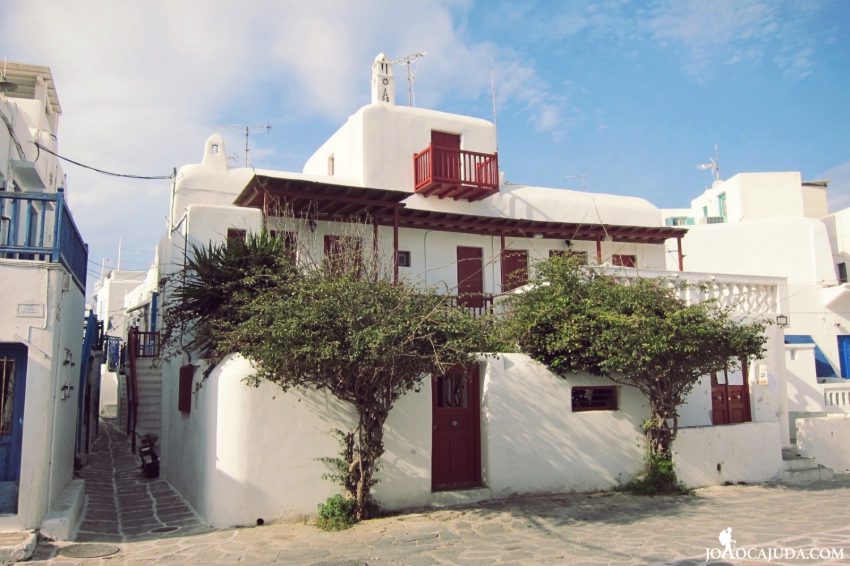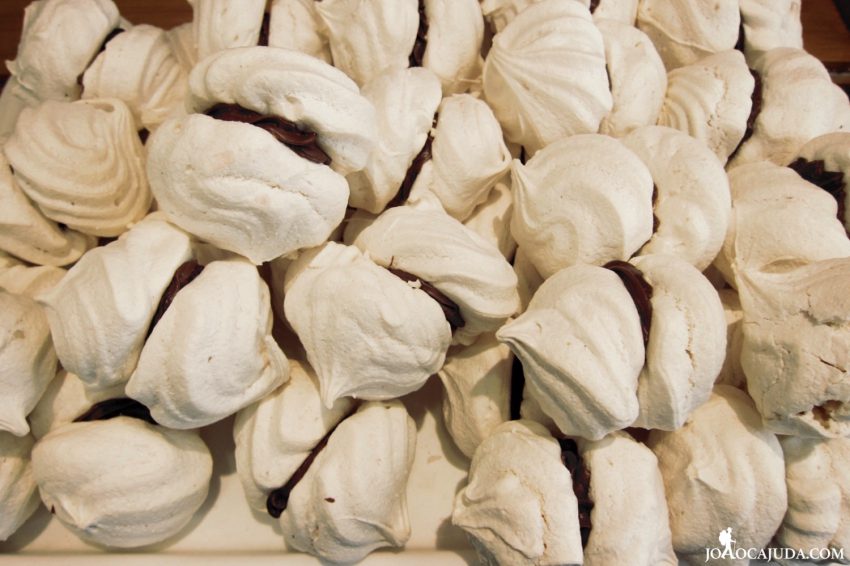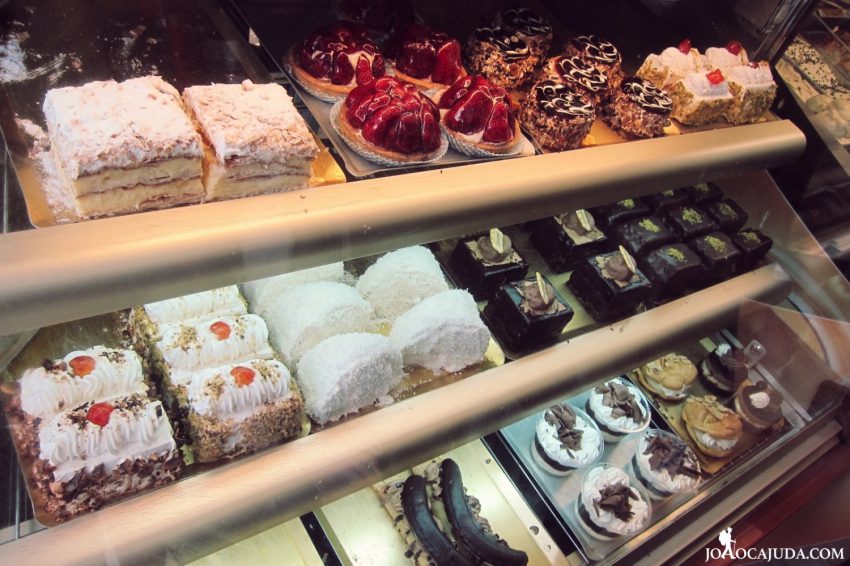 .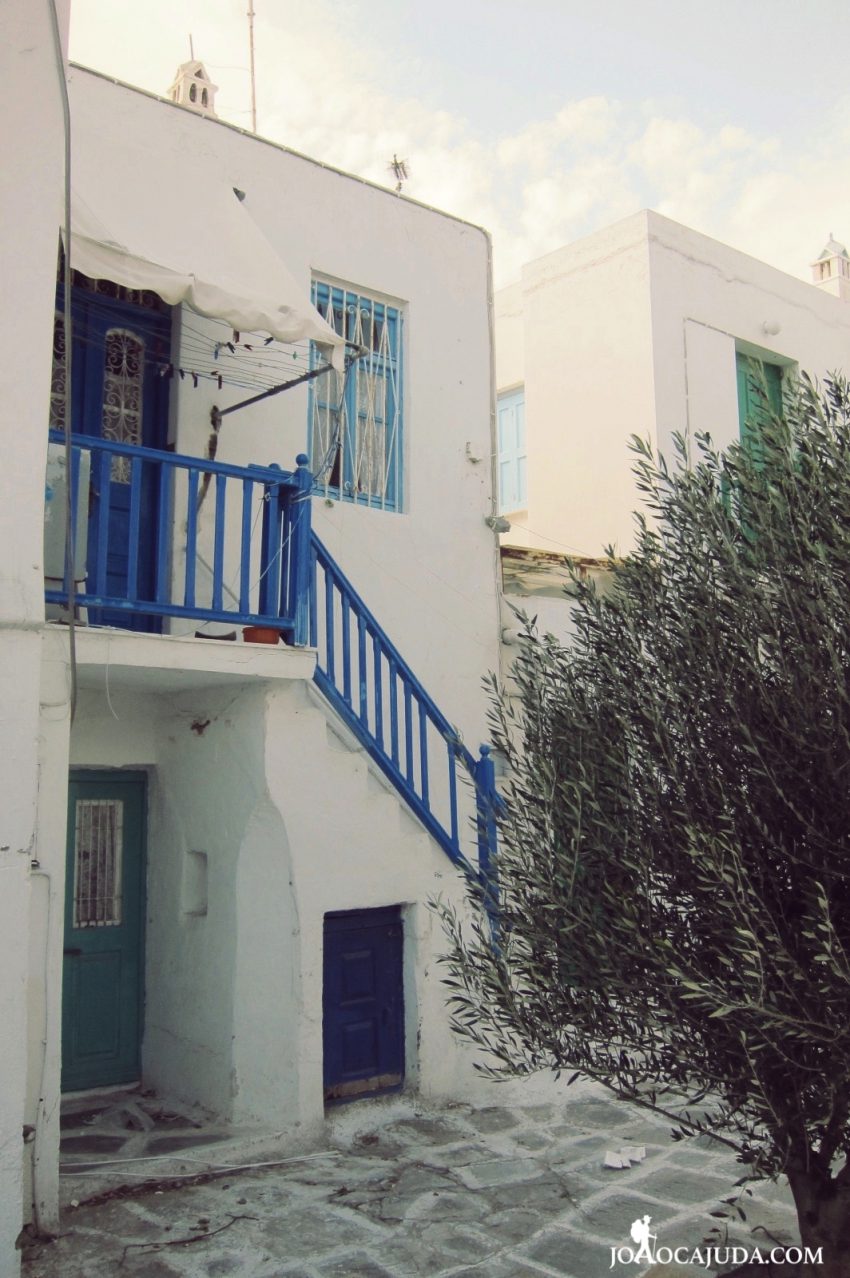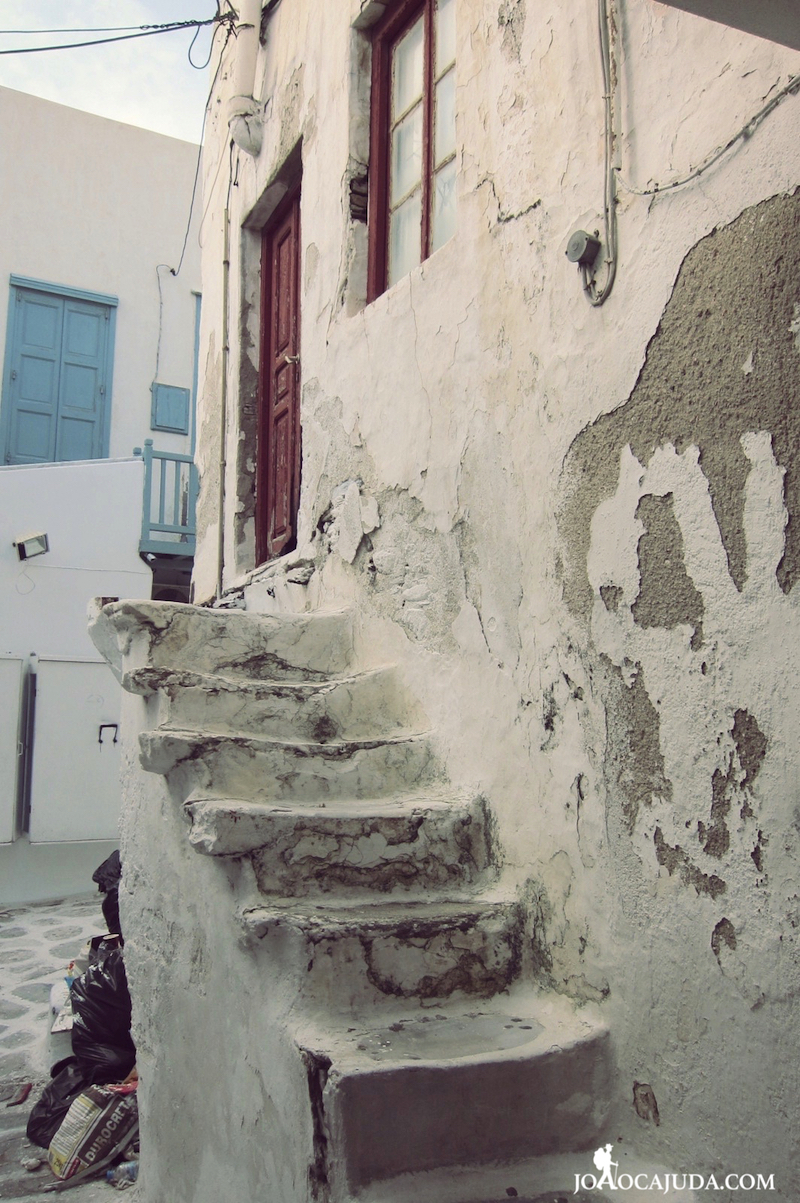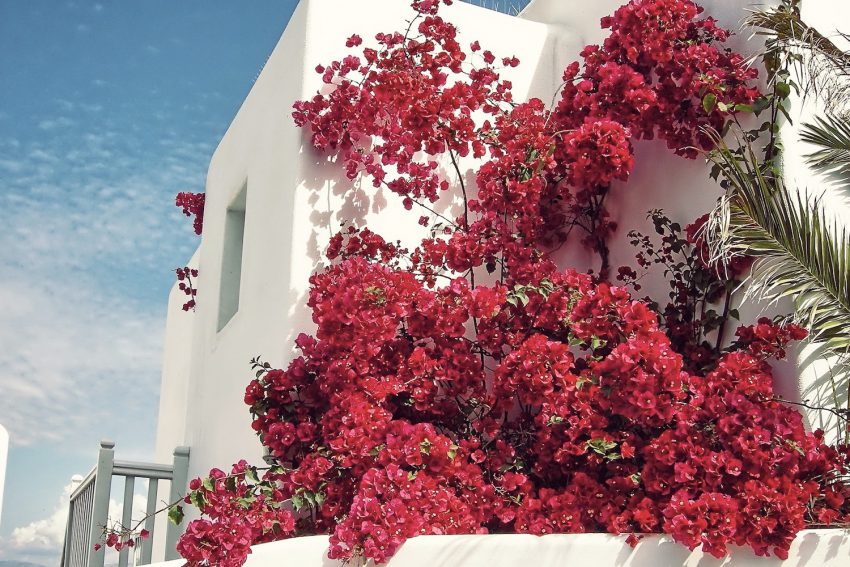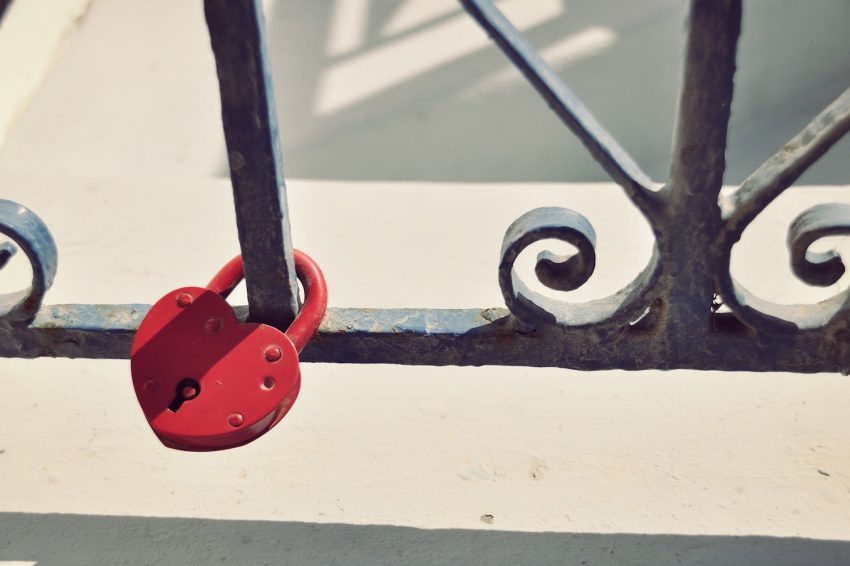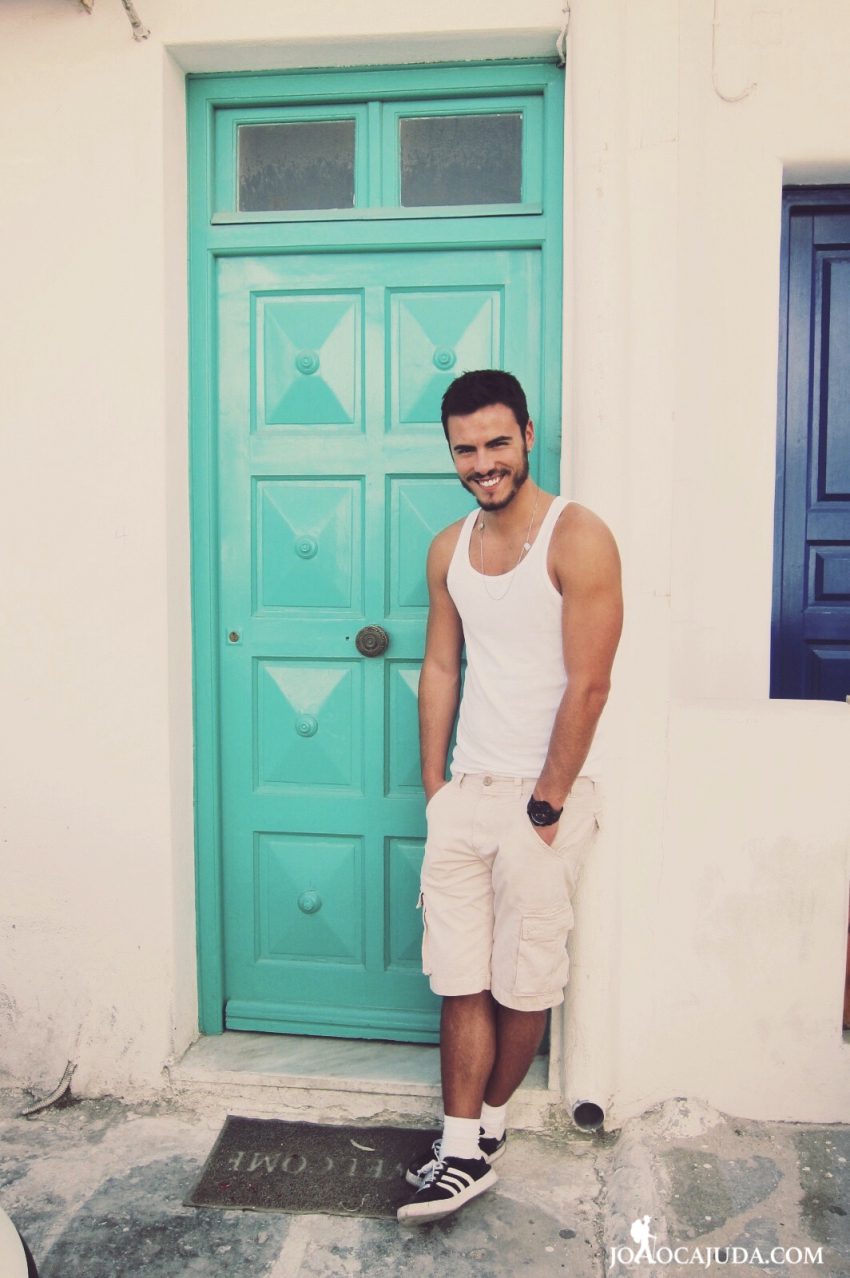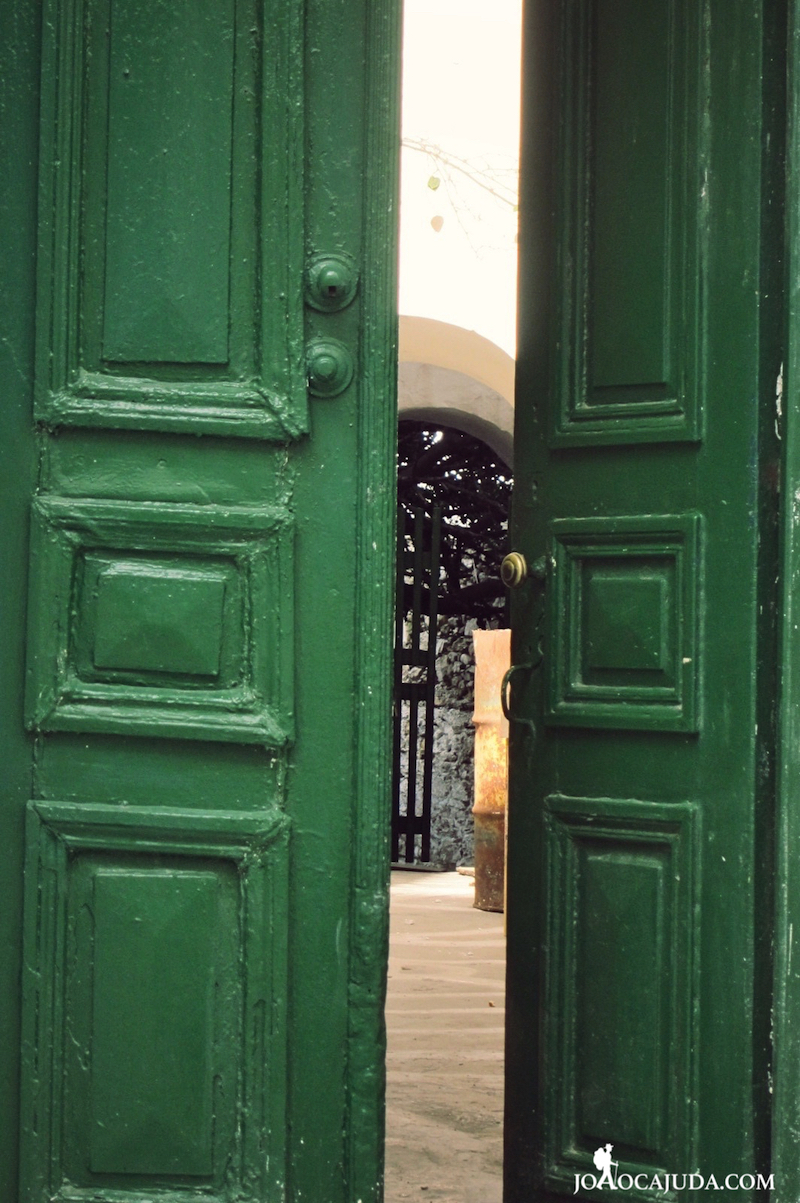 3 – Eat a Gyro at Jimmy's
Cheap and veryyy tasty!
4 – Little Venice
The perfect place to dine is in one of the many restaurants in small Venice, a seaside area where the view is almost better than the food. I'm exaggerating, lol, the food is good!

4 – Party!
There is no excuse, there are dozens of parties every night (obviously only in the high season). Here the bars only close when the sun rises, but we Portuguese are used to that ehehe.
6 – Rent a motorcycle or car!
Explore the mota island, there are many places Beautiful hidden inside the island. It is also the best way to get to know other beaches. The roads are good, you do not need to worry.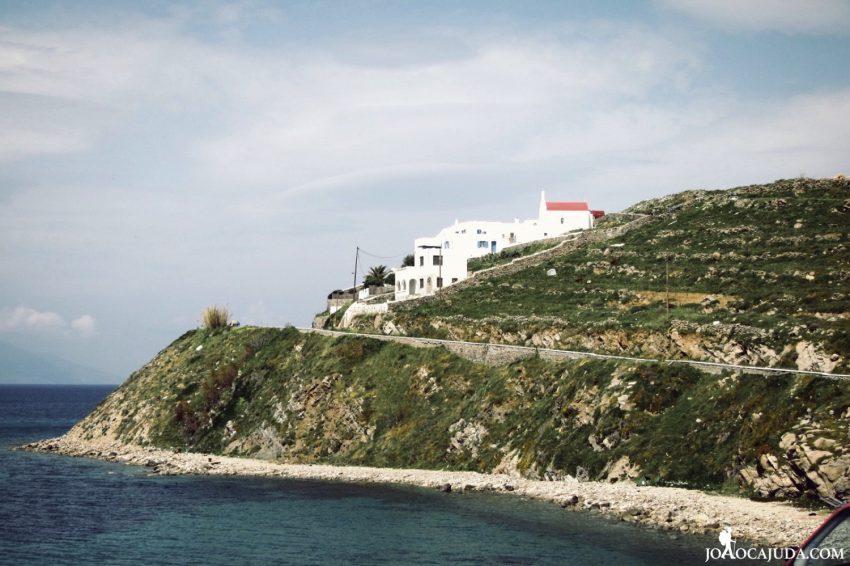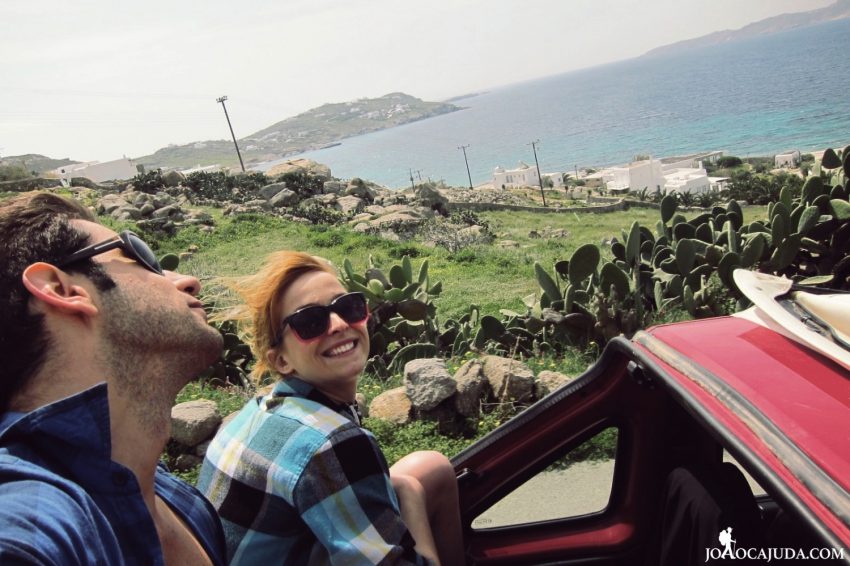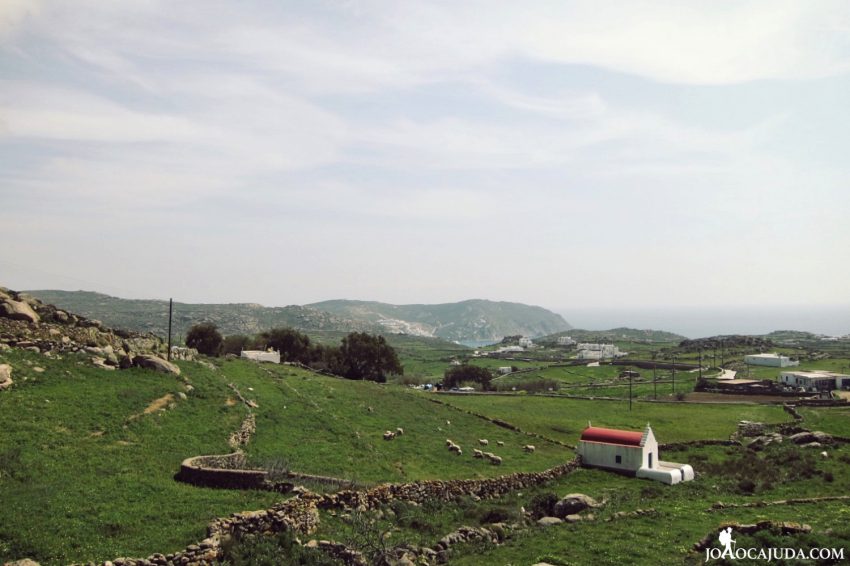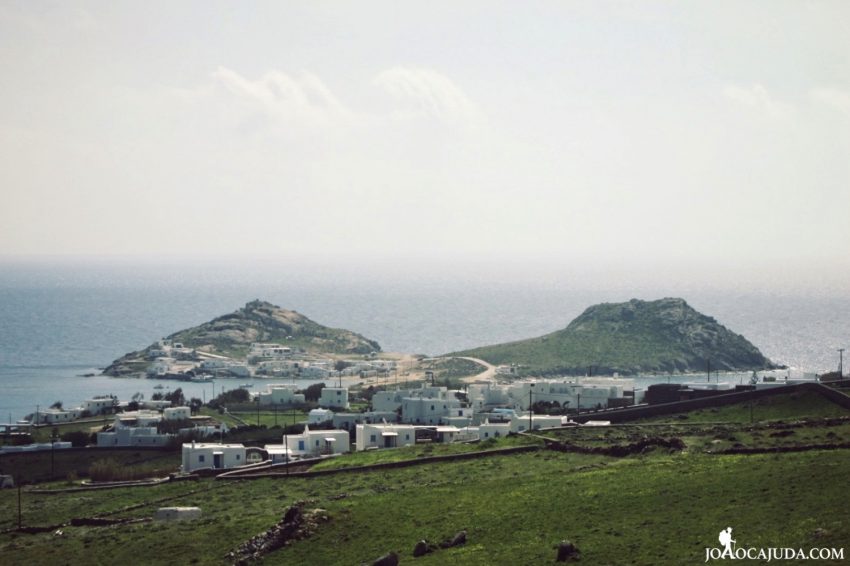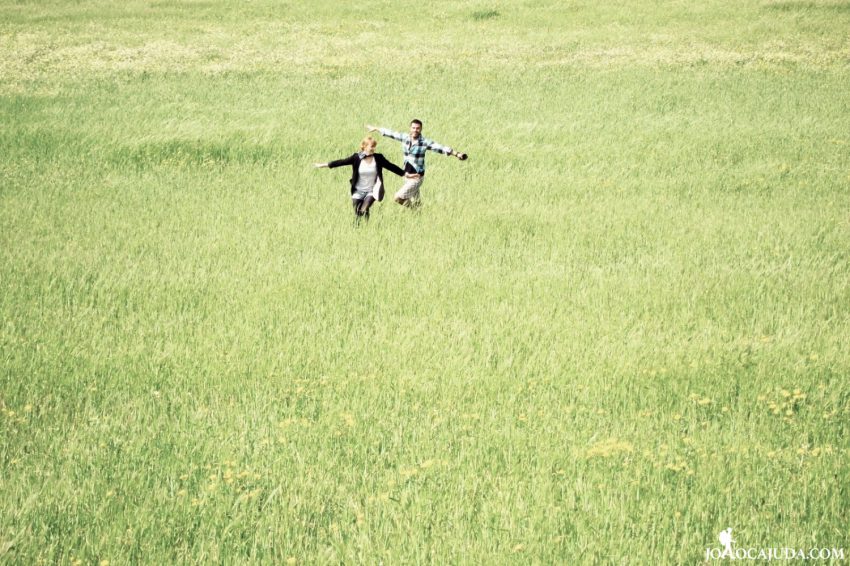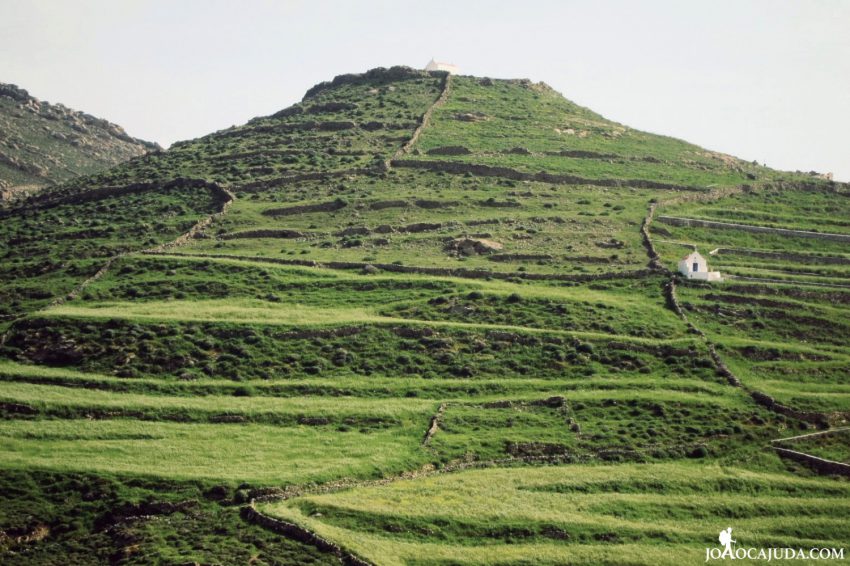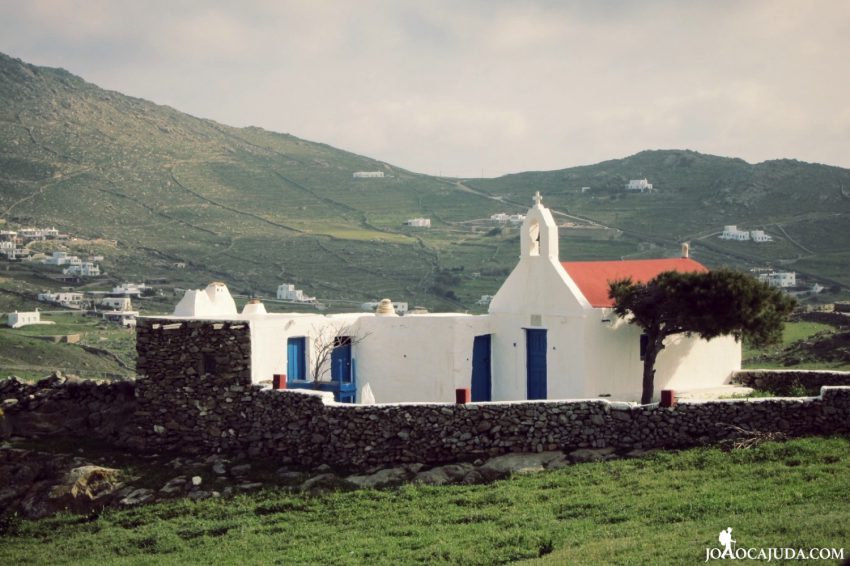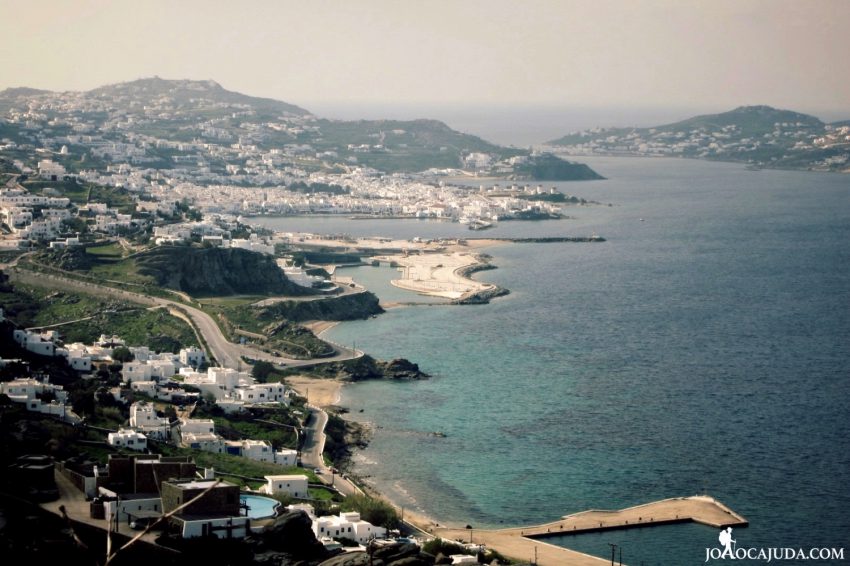 7 – See the Pelicans
Try to take a picture of the huge Pelicans that walk around the island – but please, do not annoy the animals, keep the distance.
8 – Visit the windmills
The postcard image of the island. Build in the 16th century today they are one of the most photographed sites of Mykonos.

9 – Panagia Paraportiani
Visit this small town whose center of attention is the Agios Efstathios church, one of the most photographed in the world, because it is not only a church, it is 5 small churches built on top of each other.

10 – Boat trip
No one sees an island until it comes out of it, I at least always like to take a walk around the island to see it in another perspective, here you have the added value of the boat to make sure you stop to swim. I'm sure it will be an amazing day.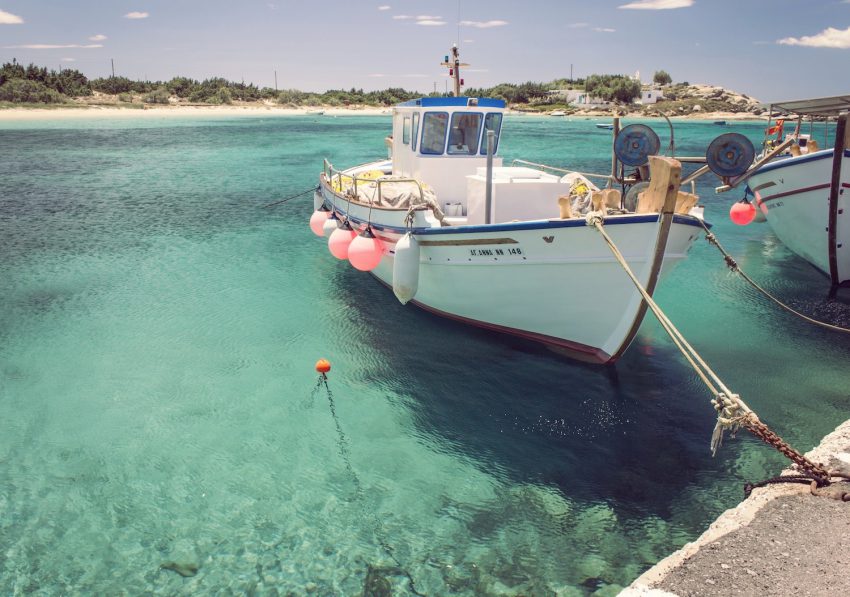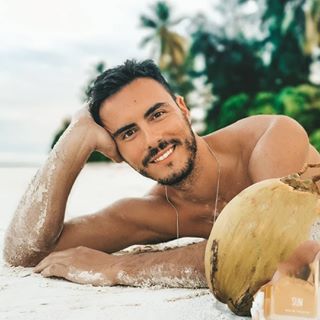 Hi! My name is João Cajuda, I'm a travel blogger from Portugal and founder of this website. In this blog I share my adventures around the world and give you tips about hotels, restaurants, activities and destinations to visit. You can travel through my videos or join my group tours that I organize to selected destinations. Visit my Adventure Travel Agency LEVA-ME and join one of my journeys!