Mini Hotel, Hong Kong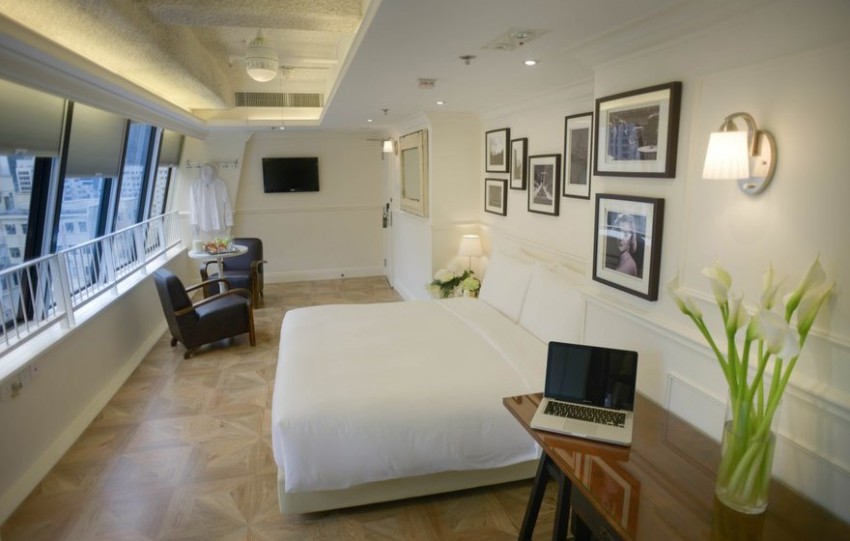 Mini Hotel is a beautiful contemporary boutique hotel located in the heart of Causeway Bay, Hong Kong.  This upscale mini brand provides 98 flexible room settings with two or three beds, catering for couples, family holiday-makers and business travelers. Mini Hotel is a home away from home. Perfect for travelers with a young spirit. It's Fresh, It's cool, it's chic, it's sophisticated!
The Lobby is located in the basement. The hotel's dimmish lighting lobby leads into the cosy and comfortable guest drawing room. The area has a wide variety of artwork sitting alongside a stunning collection of contemporary and antique furniture and accessories. It's a mixed of electic chic and Pop Art. It makes you feel like you are in an art lounge or even in the living room of Andy Warhol apartment. A perfect place to relax and chat with your friends or meet other travelers. Breakfast is served at the lounge in a separated room. "Grab and go" is the atitude, Hong Kong is waiting for you!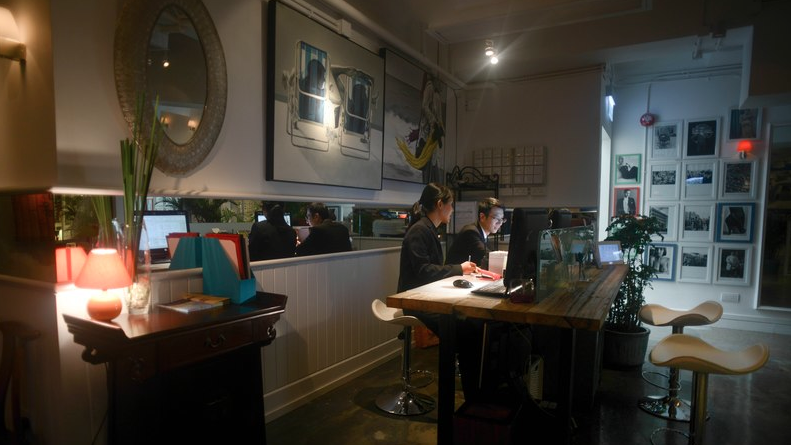 The room was amazing… spacious, super clean, minimalist, stylish with great black and white pictures from Europe, decorated in white tones which gives you the perfect atmosphere to relax and escape from the loud and busy Hong Kong. One wall of the room was all windows giving you nice views to the skyscrapers. The bathroom was very spacious, modern, with natural light and all the necessary amenities (Hairdryer, In-room safe, Air conditioning, Daily Housekeeping services, Satellite / cable color LCD TV, Direct dial telephone & voicemail, Complimentary WIFI internet access).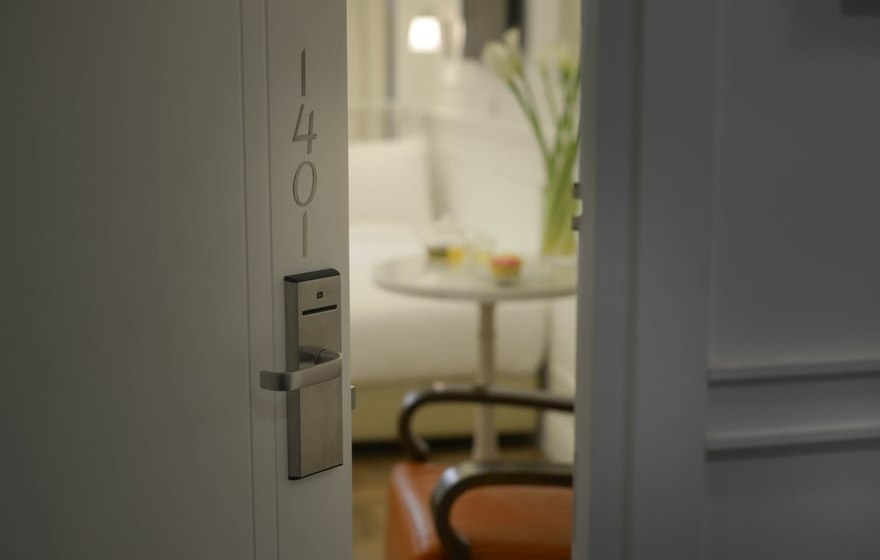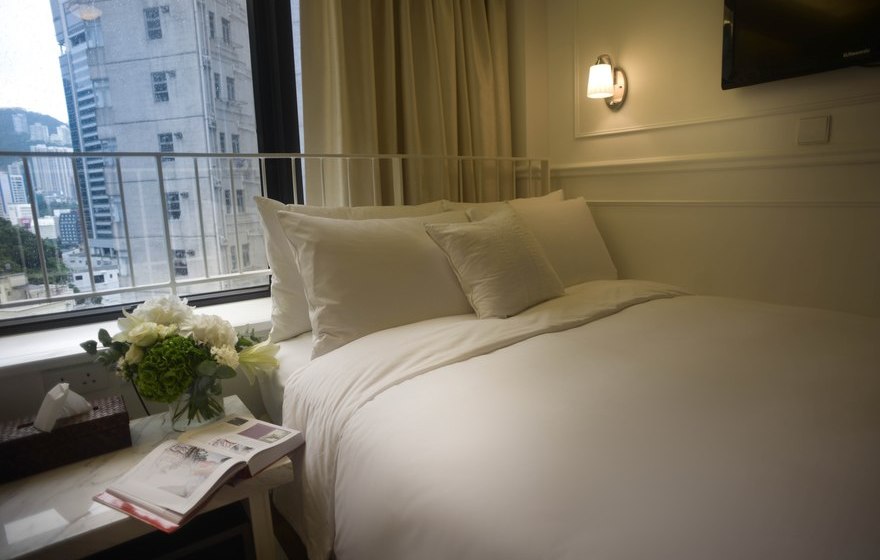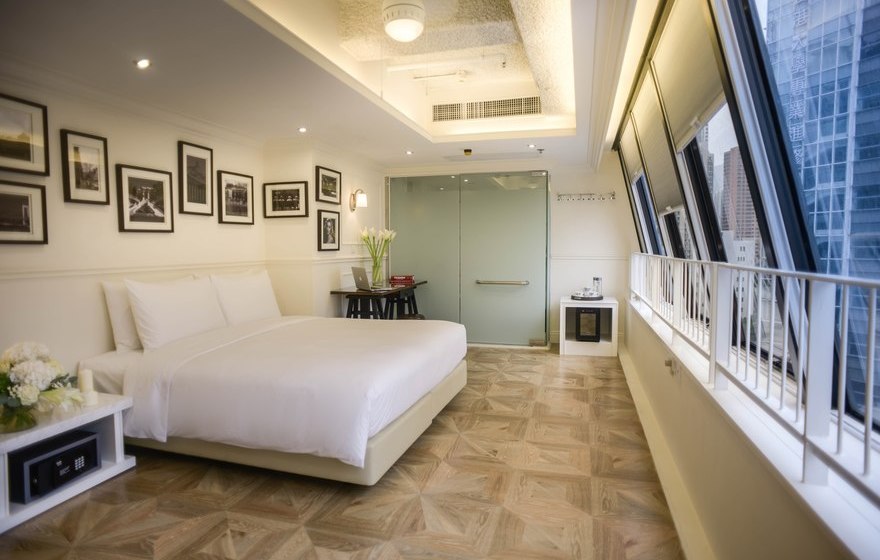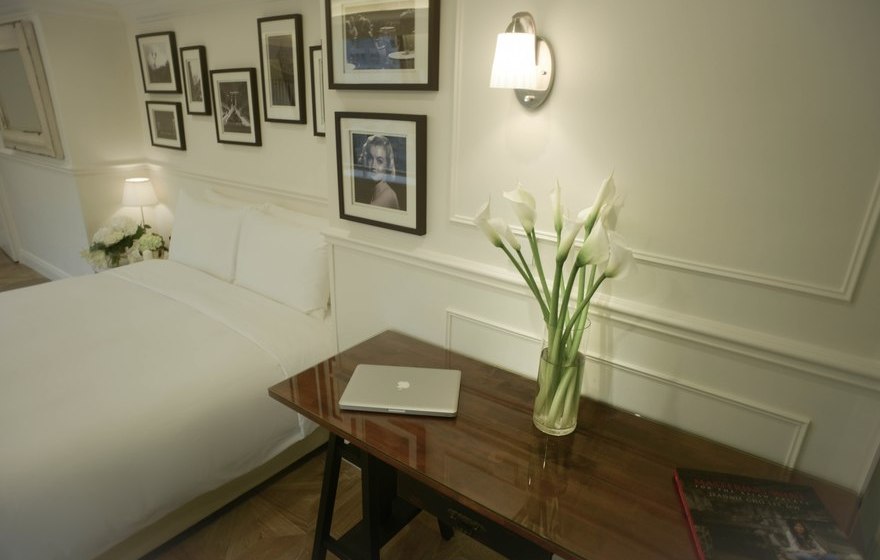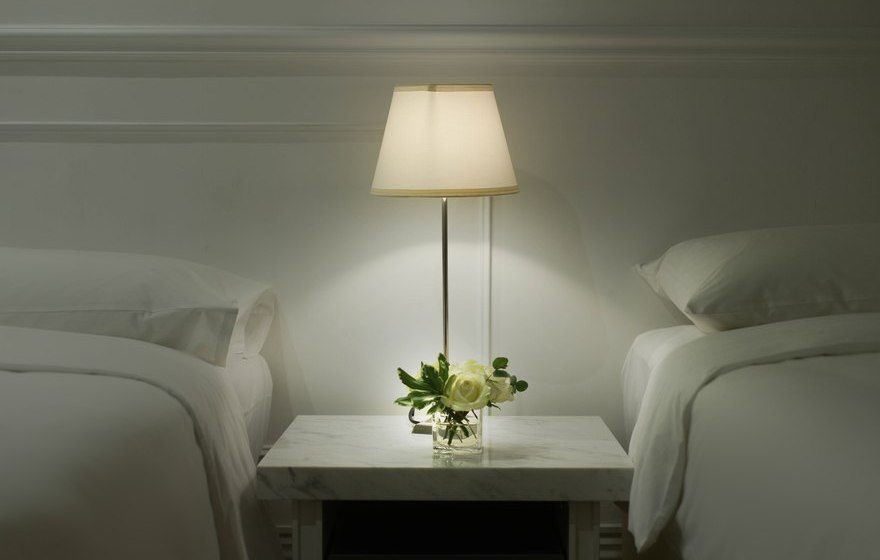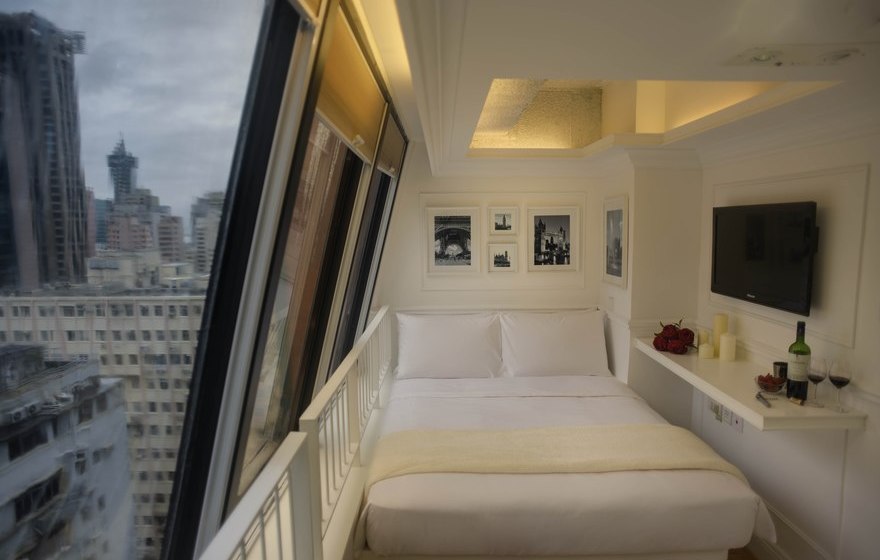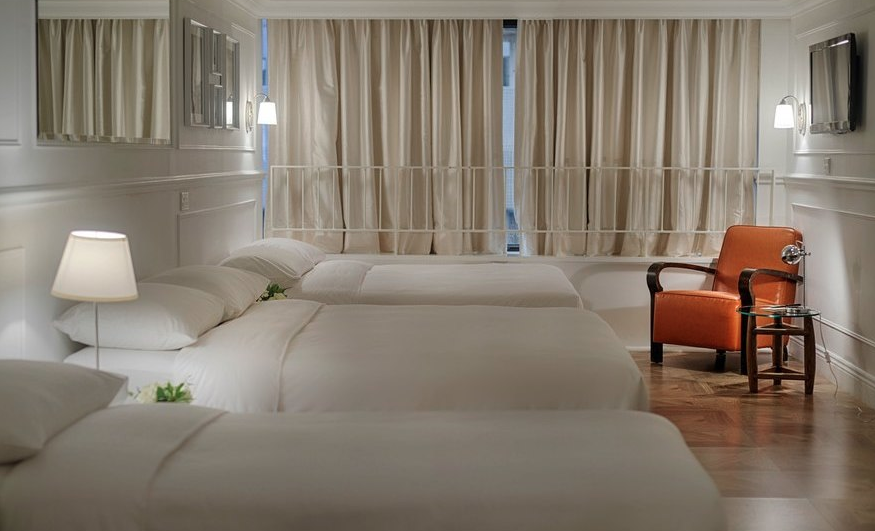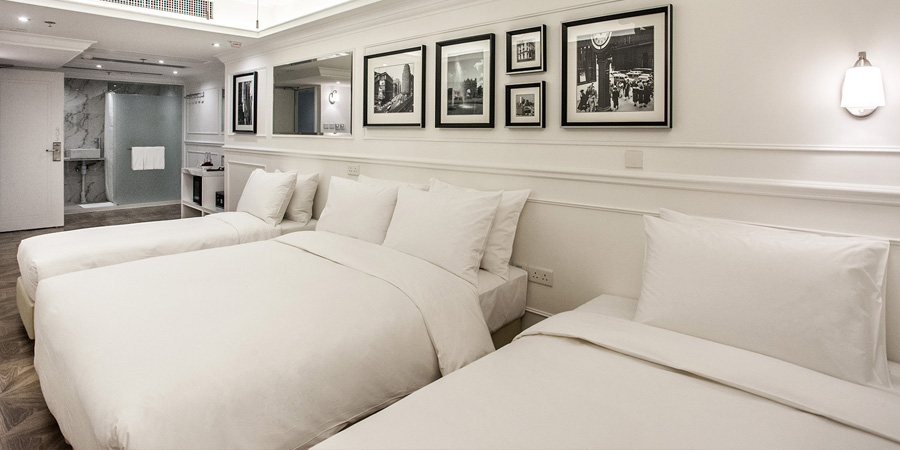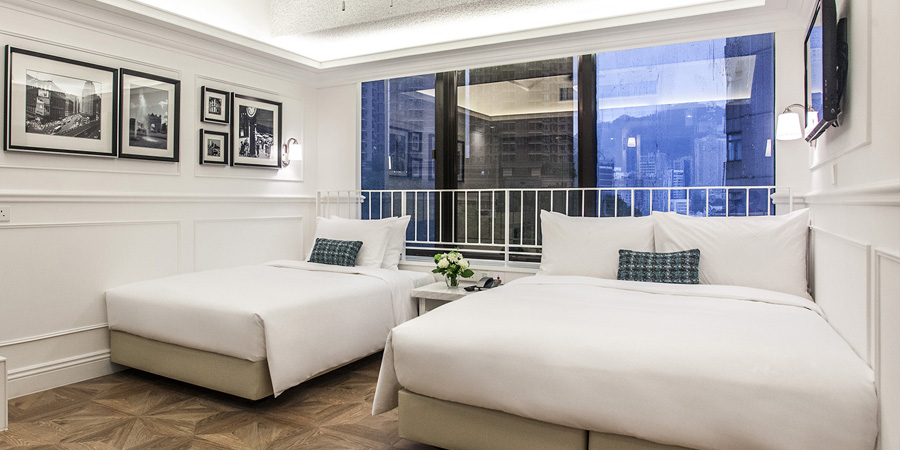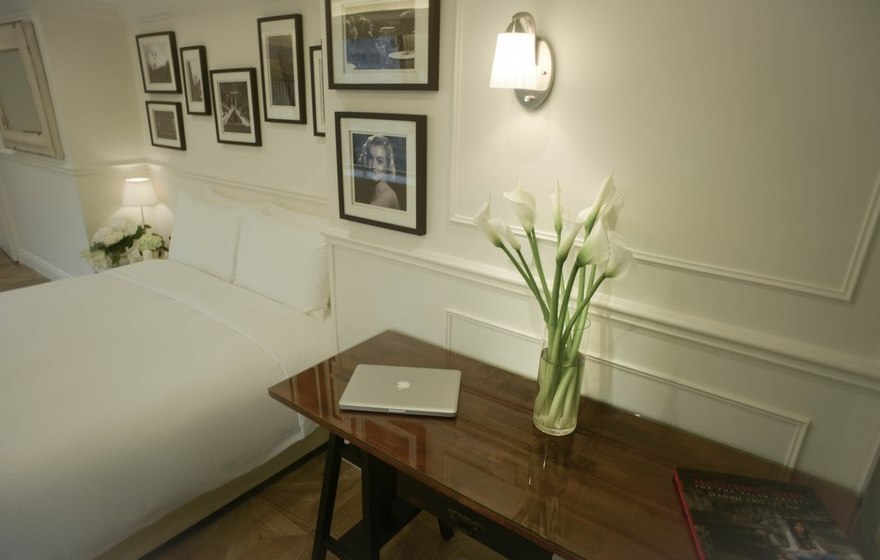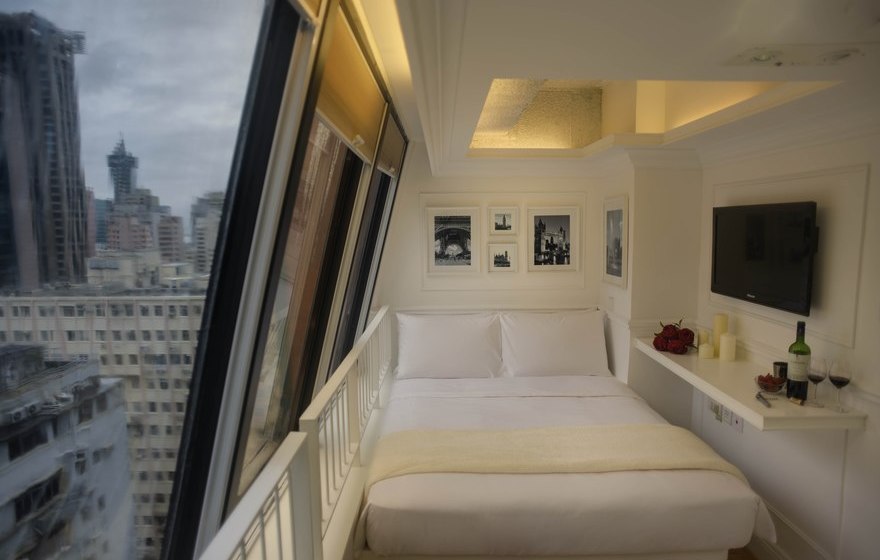 I was also overwhelmed with the courtesy and service extended by the staff of the hotel. Right from the security and support staff to the reception, they are well-trained and helpful. The hotel is located in a prime location in the heart of Causeway Bay, you have fabulous dining places, finest shopping malls and a vibrant business centre within easy reach. Here you will find everything, from fancy shops like Louis Vuitton (50 meters from the hotel) to local supermarkets. A mere 5 minutes walk brings you to MTR Causeway Bay Station and trams, the best way to discover the city.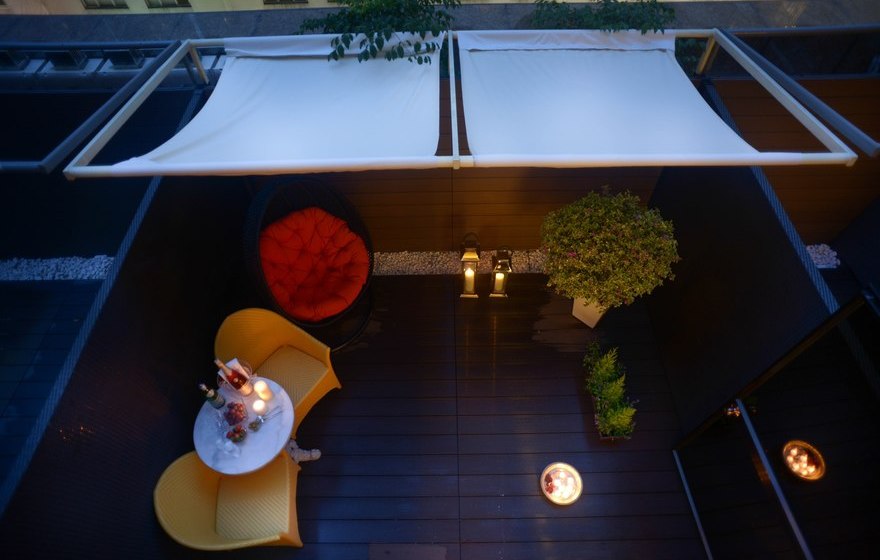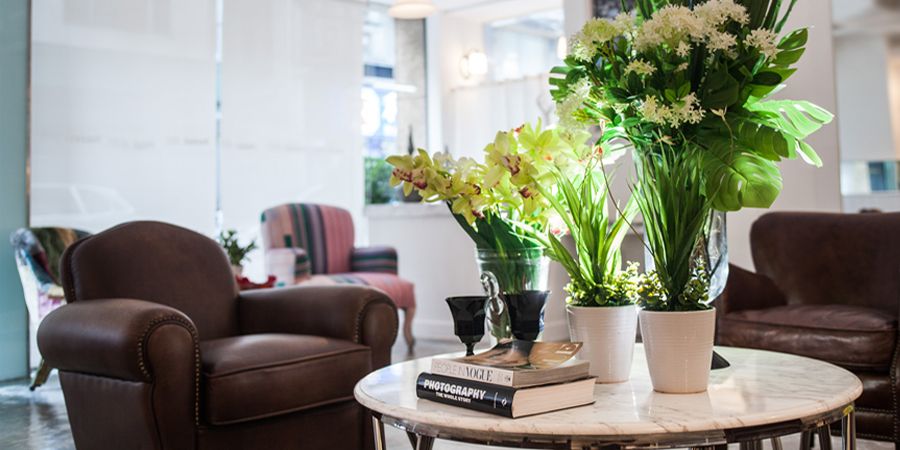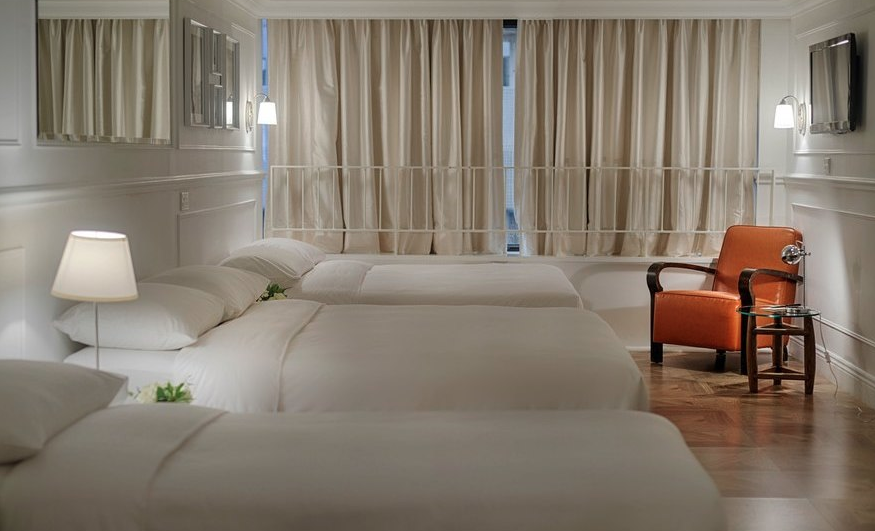 The estimated taxi fare from the airport is HK$400. The journey time is about 35-40 minutes.  I took the Airport Express from airport to Central (Hong Kong station) takes 24 minutes and the express trains run every 12 minutes from 5:50am to 1:15am daily. Single Journey ticket is HK$100. There are discounts for those who travel in a group or family. HK$160 for a group of 2, HK$210 for a group of 3 and HK$250 for a group of 4. The hotel is located just 5 minutes away from the Causeway Bay MTR Exit F. Taxi fare from Hong kong Station to Mini Causeway Bay is about HK$40.

So if you are travelling the world with a big heart, craving for an artistic home where sets right in the heart of Hong Kong, Mini Hotel is the place to stay.

Adress: 

Mini Hotel Causeway Bay 8 Sun Wui Road, Causeway Bay T: +852 3979 1199 F: +852 3427 9490   Website: www.minihotel.hk Facebook: https://www.facebook.com/minihotel.hk E-mail: Stay@minihotel.hk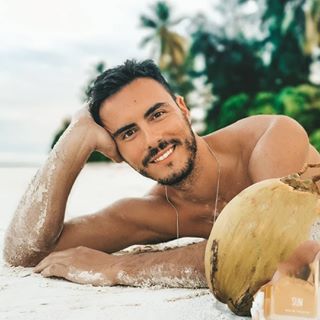 Hi! My name is João Cajuda, I'm a travel blogger from Portugal and founder of this website. In this blog I share my adventures around the world and give you tips about hotels, restaurants, activities and destinations to visit. You can travel through my videos or join my group tours that I organize to selected destinations. Visit my Adventure Travel Agency LEVA-ME and join one of my journeys!