Mandarin Oriental – Hong Kong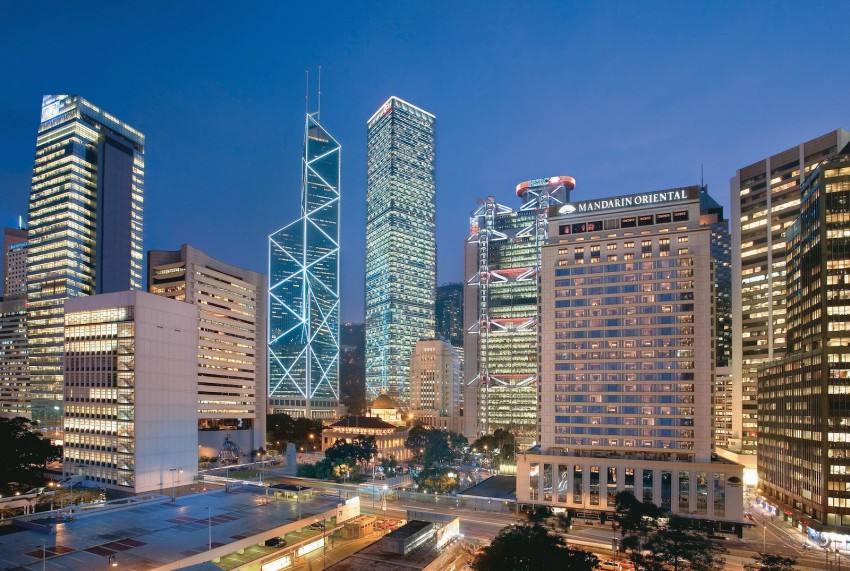 The Mandarin Oriental, Hong Kong, is the epitome of contemporary luxury combined with oriental heritage. Having delighted guests with its award-winning service and impressive facilities since 1963, it is the much-loved address of those seeking an exclusive sanctuary in the heart of Hong Kong. Located in the Central district, this legendary hotel is only steps away from the city's finest shopping, entertainment and historical areas, offering the perfect location for both leisure and business travellers.

Each of the hotel's 501 guestrooms and suites is individually furnished and decorated using exquisite materials and hand-crafted finishes, and features the very latest guest-oriented technology. With views of Victoria Harbour and the surrounding cityscape, the rooms are lovingly outfitted with pure linen bed sheets, goose-down pillows and Hermes and Acqua Di Parma designer bathroom products. They are also equipped with outstanding facilities, including interactive entertainment systems, SMART lighting controls and high-speed WiFi Internet access.
 \
Diners are spoilt for choice as Mandarin Oriental, Hong Kong is home to ten outstanding restaurants and bars, which include three with Michelin-stars. These are Pierre Gagnaire's Michelin-star restaurant Pierre and the Michelin-starred Mandarin Grill + Bar, which serves exciting adaptations of grill specialties with a dash of progressive gastronomy.
Pierre is the stunning Michelin-starred restaurant, situated on the 25th floor, that offers floor- to-ceiling windows framing Victoria Harbour and is Pierre Gagnaire's pied a terre in Hong Kong. Gagnaire is the wizard of innovative French gastronomy, and one of the most original and artistic chefs in the world today. His astonishingly intricate and elaborate dishes are often described as "modern French", although his style remains firmly rooted in the French cooking tradition, resulting in dishes that are exquisitely presented and utterly original. The menu changes seasonally, with express lunch and dégustation dinner menus served alongside the à-la-carte choices.
Mandarin Grill + Bar is long renowned as Hong Kong's favourite dining room and has retained its Michelin star for the fourth consecutive year. It is here that Executive Chef Uwe Opocensky serves an exciting adaptation of grill specialties combined with a dash of progressive gastronomy. High-quality ingredients and seasonally inspired dishes remain the backbone of this restaurant, although Chef Uwe's ingenious flair adds otherwise unexpected touches. A crustacean bar is where diners can enjoy a selection of the world's finest oysters.
The room itself, designed by Terence Conran, benefits from natural daylight and spacious seating, and legend has it that some of Hong Kong's boldest business deals have been concluded in this very room.
You can also experience local dishes in the hotel's signature Cantonese restaurant, Man Wah, i had lunch there and everything was outstanding. Man Wah is often referred to as Hong Kong's most beautiful dining room thanks to its imperial splendour and panoramic views of Victoria Harbour and the Hong Kong cityscape. The menu perfectly illustrates Chef Man-Sing Lee's mastery in creating authentic dishes that are local favourites, alongside seasonal specialties, and all with flair and a modern touch. The lunch time dim sum creations are not to be missed and are the talk of the town. Here are some of the amazing dishes i ate.
Barbecued pork, honey
Vegetarian spring rolls, garlic
Tiger prawn, bamboo shoot dumpling
Black truffle siu mai
Barbecued pork bun
Beef tenderloin puff, black pepper sauce
Braised Shanghainese cabbage, hairy-crab meat (soup)
Green beans, preserved vegetable
Bean curd pudding served in wooden buck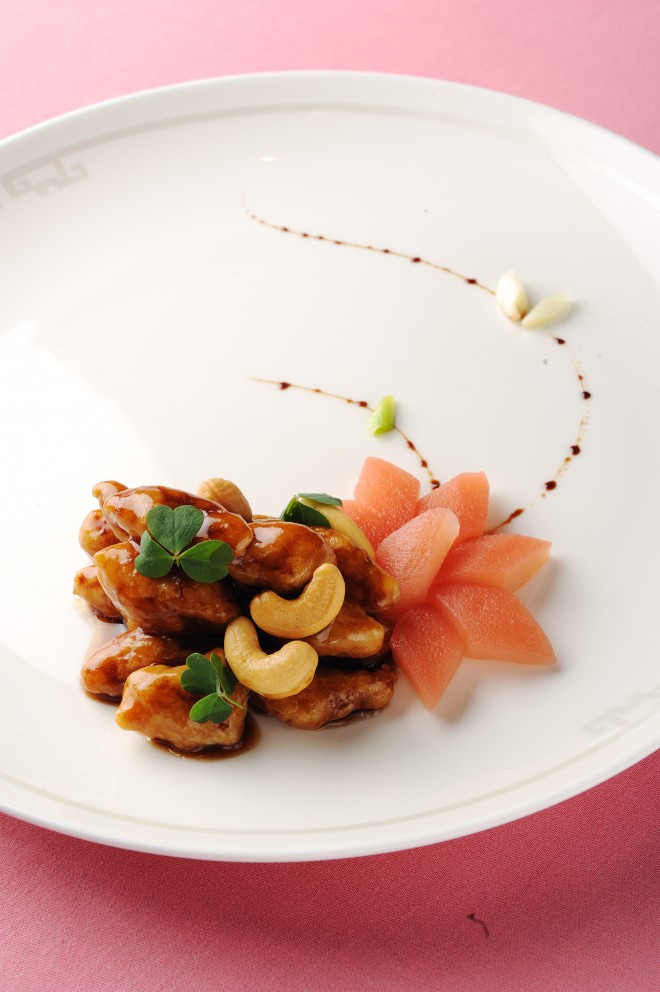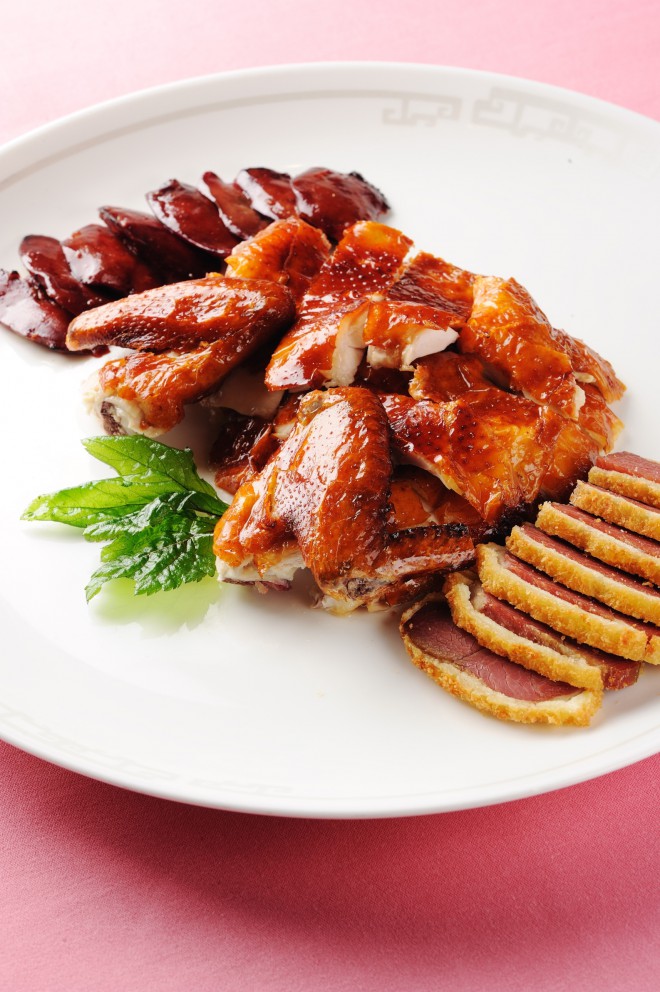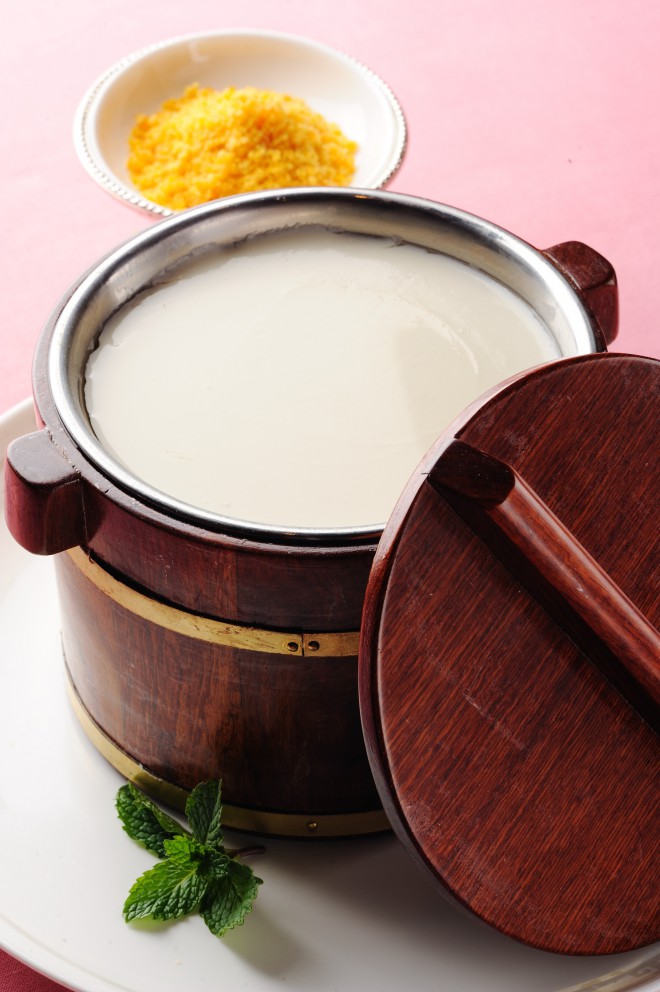 Café Causette offers contemporary all-day dining with something for everyone. The lively show kitchens, framed in traditional Chinese red lacquer, serve Asian and international dishes, such as Nasi Goreng, Hainan Chicken Rice, the Mandarin Burger and pizzas that are considered by local residents the best in town. The extensive menu is a firm favourite of Hong Kong residents and Mandarin Oriental, Hong Kong's famed afternoon tea is also served here.
The Mandarin Cake Shop has been delighting guests and local residents for many years. It is here that Executive Pastry Chef, Yves Matthew, creates home-made delicacies that include pastries, chocolates and breads, alongside the famous rose-petal jam and a series of beautiful hand-made culinary gifts and hampers.
The Mandarin Cake Shop is also noted for its jewellery-style glass displays where Head Pastry Artist, Bob Tay's exquisite cake sculptures appear so real that viewers need to look at the glittering delights twice before discovering that they are actually cakes.
For those seeking total relaxation, the award-winning Mandarin Spa, covering three floors, offers a haven of tranquillity where holistic treatments are available alongside an indoor swimming pool and 24-hour fitness centre. Meanwhile, The Mandarin Salon and Mandarin Barber offer the ultimate in urban grooming for both women and men.
A hundred-odd rooms is smallish for a Mandarin, and necessitates just one restaurant and one bar, the baroque European-inflected Amber and the wildly popular MO Bar — both patronized heavily by Hong Kong locals as well as hotel guests. The spa, by contrast, seems nearly excessive, spanning two floors and offering a byzantine array of treatments. The Central location is right in the thick of it all — think Wall Street and Midtown rolled into one. Shoppers, particularly, have cause to rejoice: guests at the Hyde Park Mandarin in London have to walk all the way across the road to get to Harvey Nichols, while here at the Landmark it's right next door.
Reservations & Information
Address: 5 Connaught Road, Central, Hong Kong
General Enquiry: +852 2522 0111
General Facsimile: +852 2810 6190
Reservations number: +852 2820 4202
Reservations E- mail: mohkg-reservations@mohg.com
Hotel website: www.mandarinoriental.com/hongkong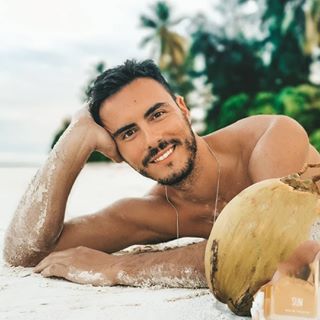 Hi! My name is João Cajuda, I'm a travel blogger from Portugal and founder of this website. In this blog I share my adventures around the world and give you tips about hotels, restaurants, activities and destinations to visit. You can travel through my videos or join my group tours that I organize to selected destinations. Visit my Adventure Travel Agency LEVA-ME and join one of my journeys!