Iceland with KukuCampers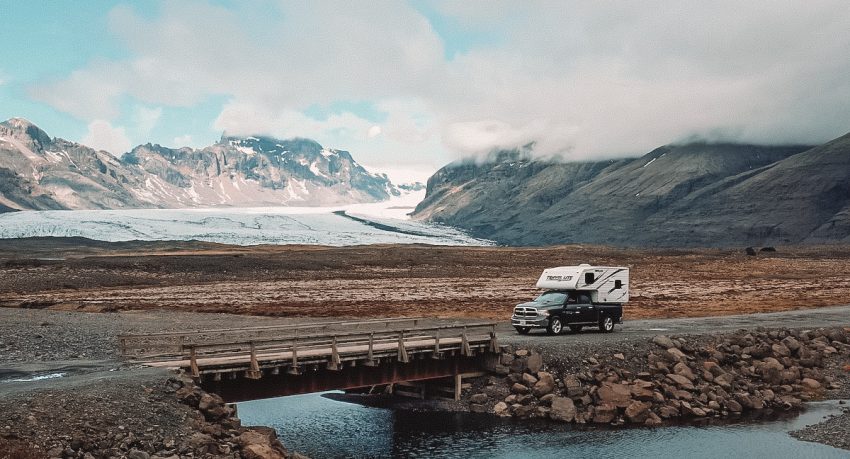 Exploring Iceland in a motorhome was one of my dreams. I love driving, especially along unknown roads where every curve brings us a new adventure. I can't tell you how many times I said "wow" during the this journey, Iceland is one of the most beautiful countries I've been. I also love camping and being alone in nature… In Iceland this is not difficult, most of the country are natural parks, sometimes you see more waterfalls than humans.
I decided to collaborate with Kuku Campers turn this dream into a reality. Kuku Campers is one of the best-known and oldest companies in Iceland where you can rent caravans. I decided to opt for Kuku Campers because it was the only one that had the style of vehicle I was looking for. Iceland is a very desert country, with mountains, off roads, sometimes you have to cross rivers, sometimes there are snowstorms, mud … it was important to have a vehicle prepared for all these situations. In addition I really like the young and cool vibe of the company, they are very fun and professional.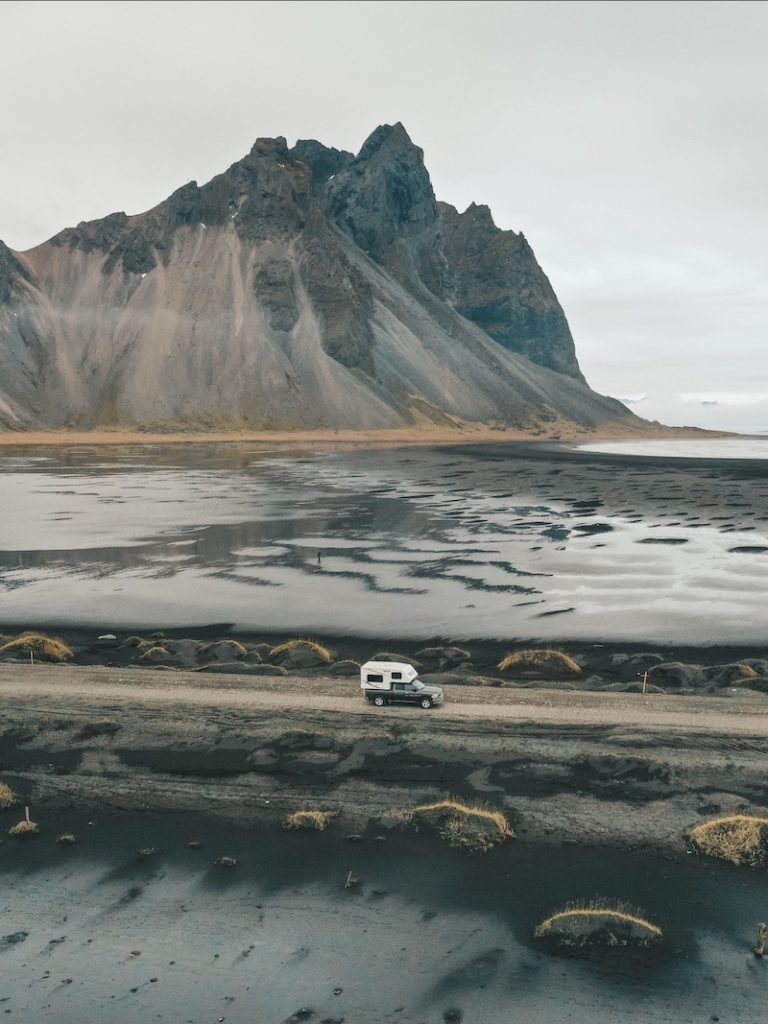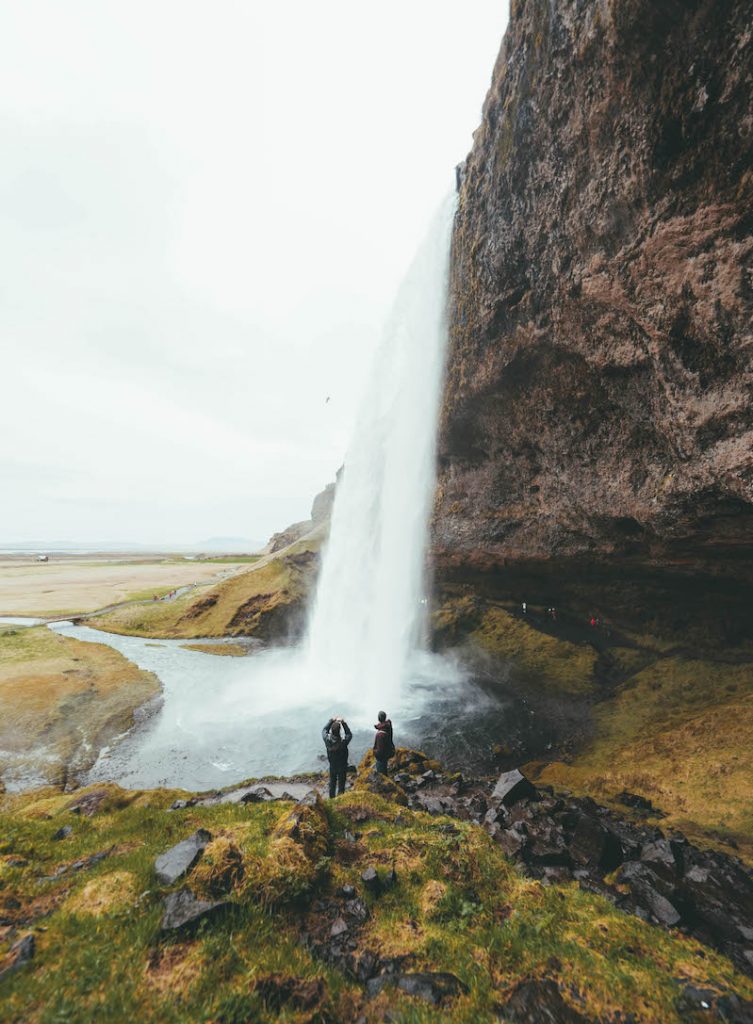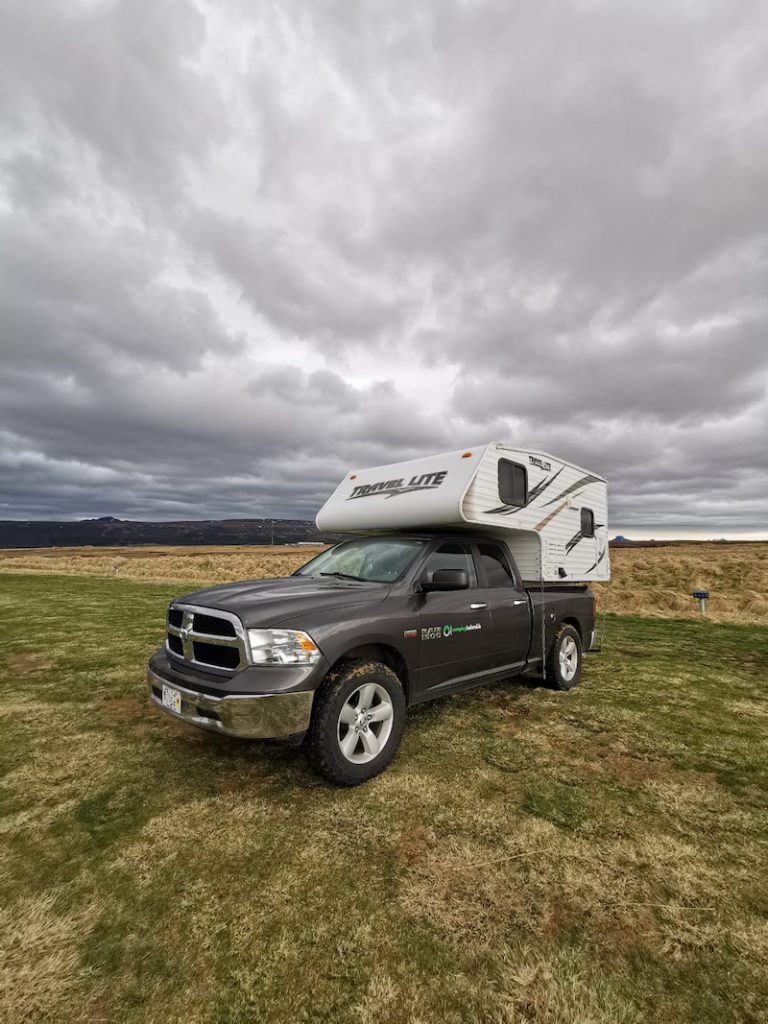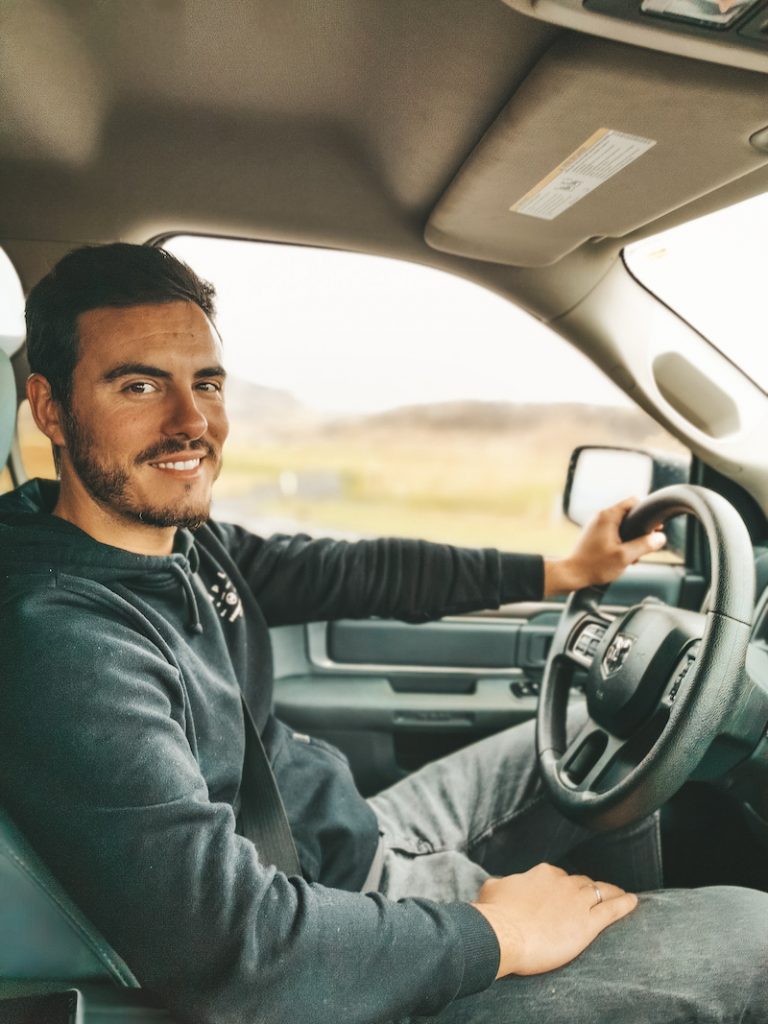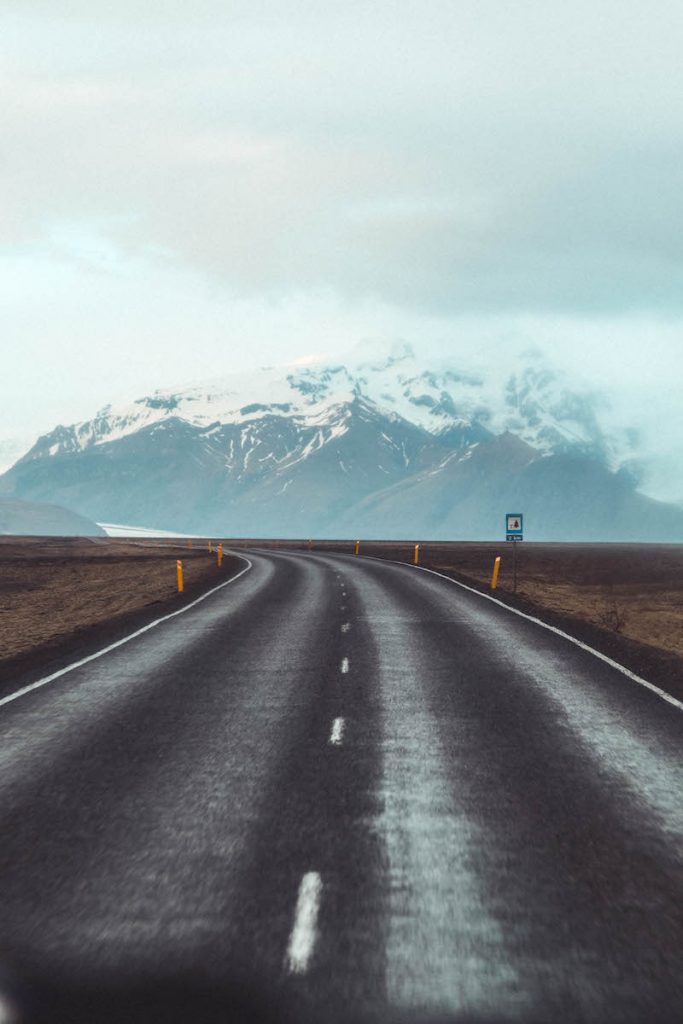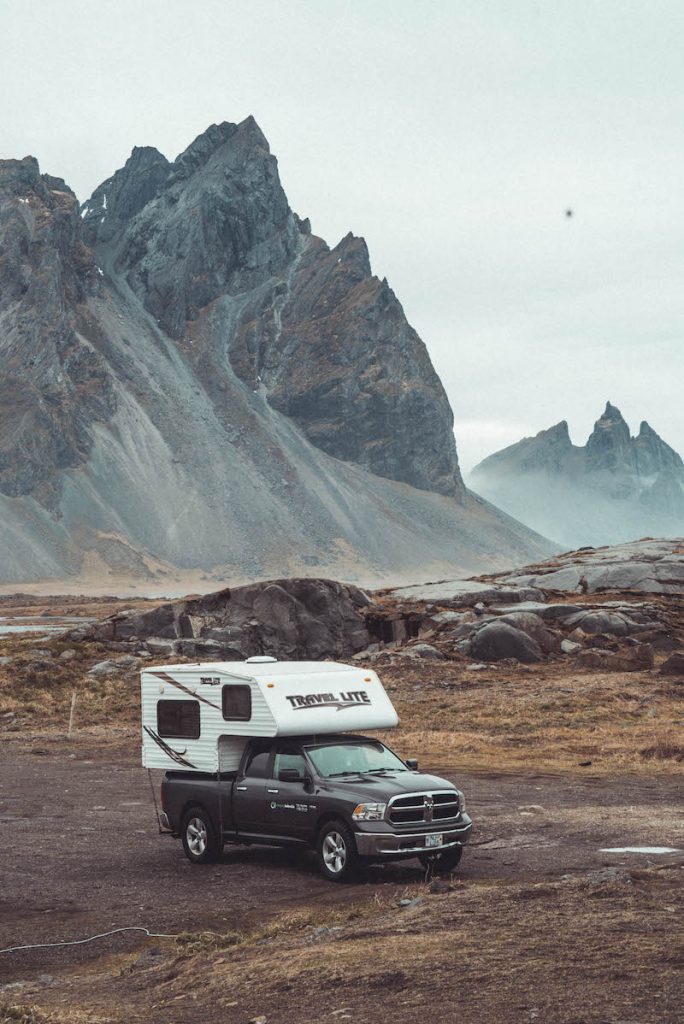 To find your car / van just go to their website (www.kukucampers.is), choose the vehicle, extras (if you opt), choose dates and book, it is very simple. Then you only have to inform them about your flight schedules, they will pick you up and take you to the airport (if you choose to pay for this transfer).
The company is on the way to Reykjavik, about 30 minutes from the airport. At the office they will explain all the important things for you to have a safe and fun trip, give you tips, etc … you can rent some things like lanterns, towels, etc … You will also find a section of food and other products that travelers didn't use and left so new drivers can enjoy, it is nice to do the same at the end of your trip.
Near the company you have gas station and two supermarkets where you can buy some food for the first days and then you are ready to go.
One of the reasons for traveling this way is to avoid the high costs of hotels. Iceland is one of the most expensive countries in the world, whether in accommodation, transport or meals. When renting a caravan you are saving in all, you have the transport and the freedom to go wherever you want and when you want, you have the kitchen where you can make your own meals and you have a bed to sleep.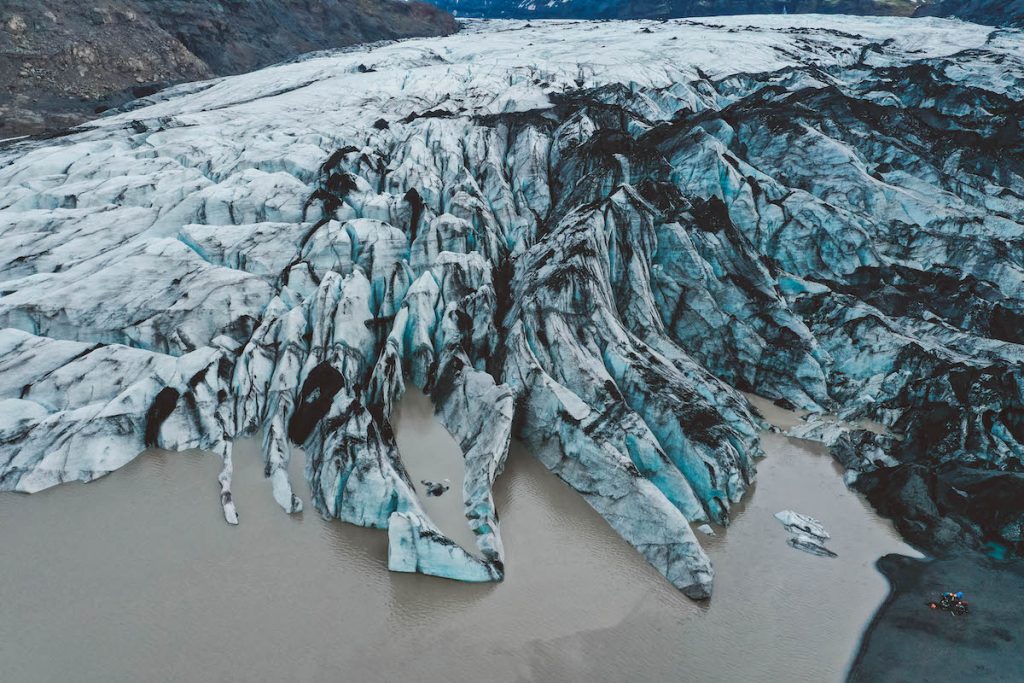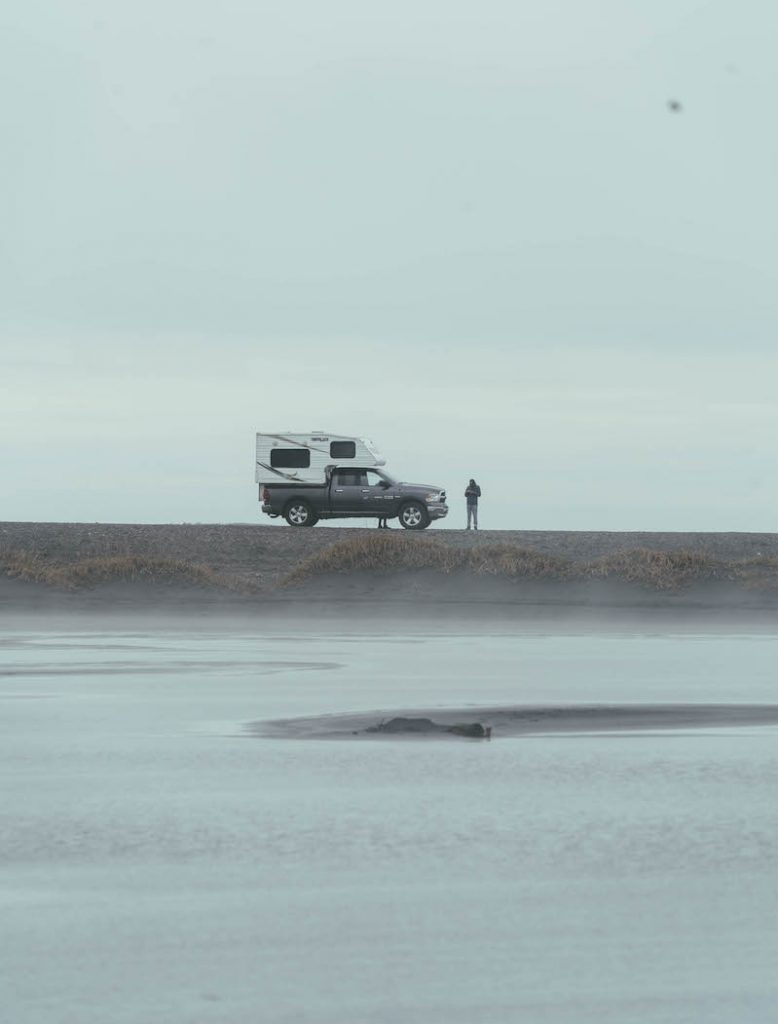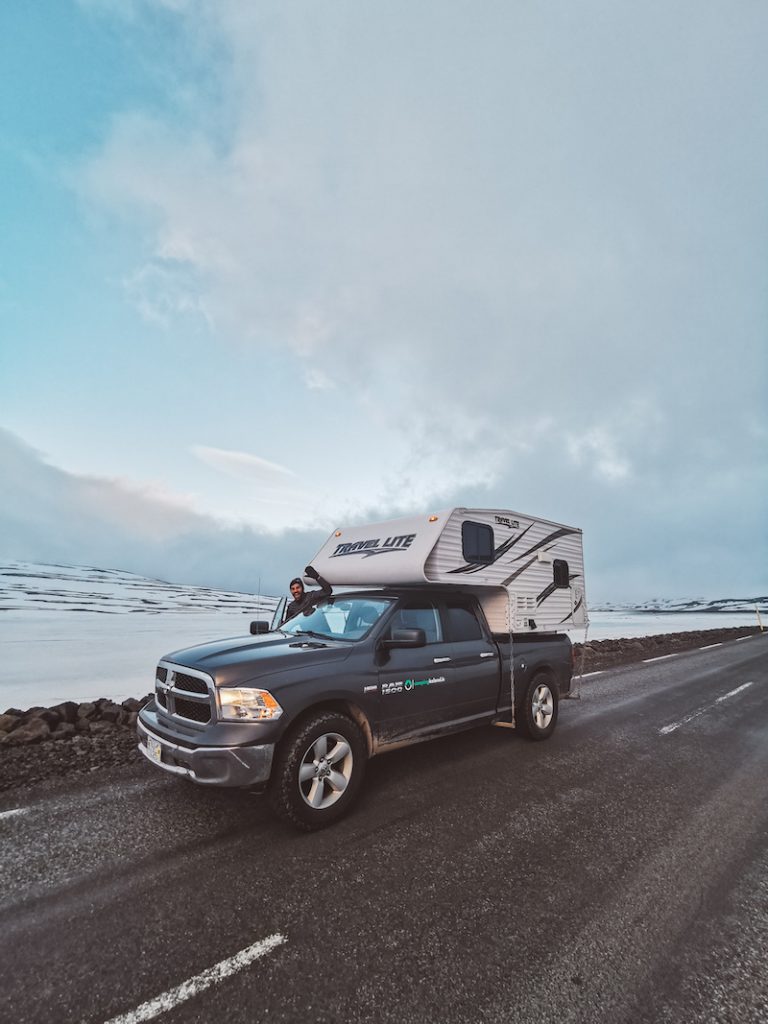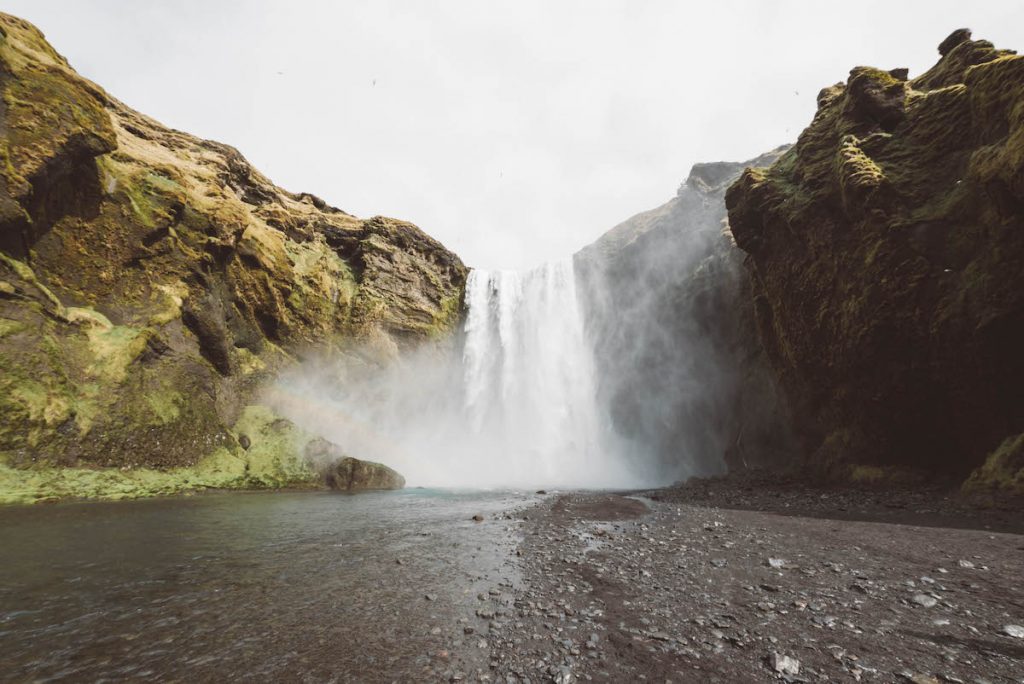 Obviously you have diesel costs that are not cheap (+/- 1,59€ per liter), you have to pay the campsites fees (around 15€ per person, electricity and hot shower you have to pay more) (it is forbidden to stay overnight in places that are not designated for that purpose) and you have the bed to avoid hotels that are quite expensive. It is certainly not a travel style for all people, but for those who love it is an excellent option. Despite the negative temperatures I got it, I've hardly ever been cold during the night, except when I get out of the shower at the campsites.
Some of the best things when renting at Kuku Campers is that you have unlimited kilometers, you can have as many extra drivers as you want without paying for it, and you have the car insurance included. In addition it also has roadside assistance, we had a problem with the electricity inside the caravan, just a phone and they were super quick to get us to the nearest workshop. After everything was done, we continued the journey, all the bureaucracy and payments were in charge of Kuku campers. The company also lends you a card that gives you discounts on certain gas stations.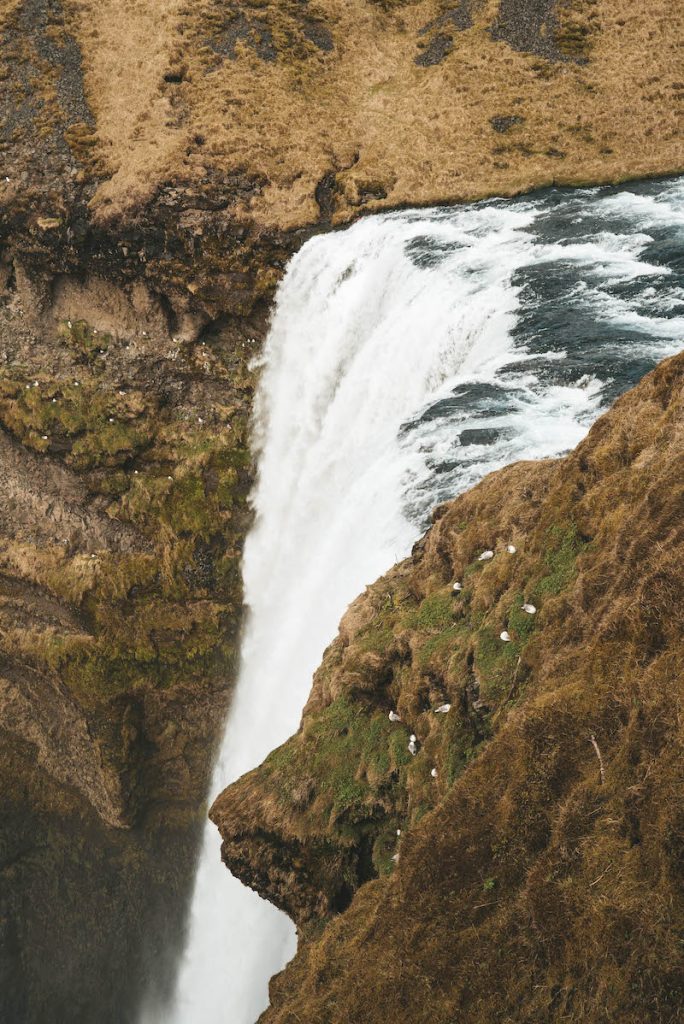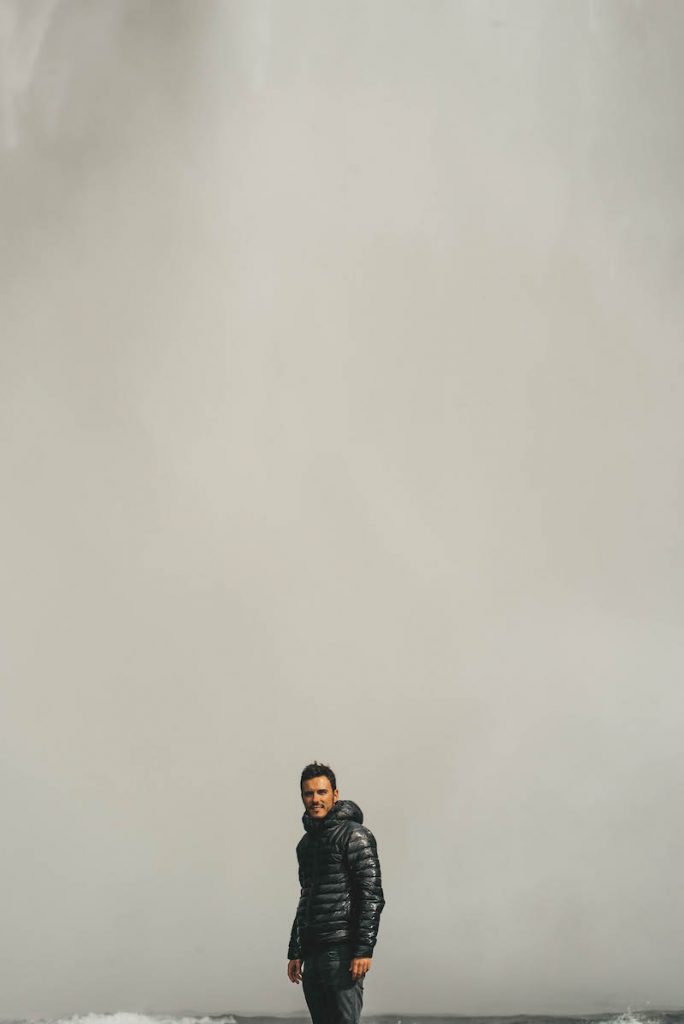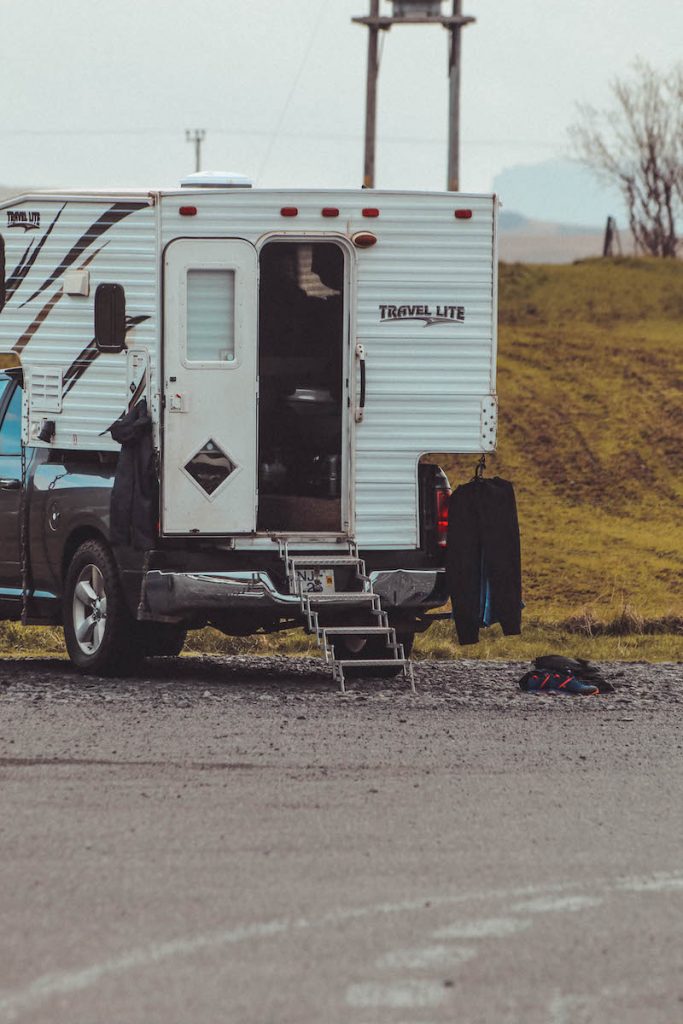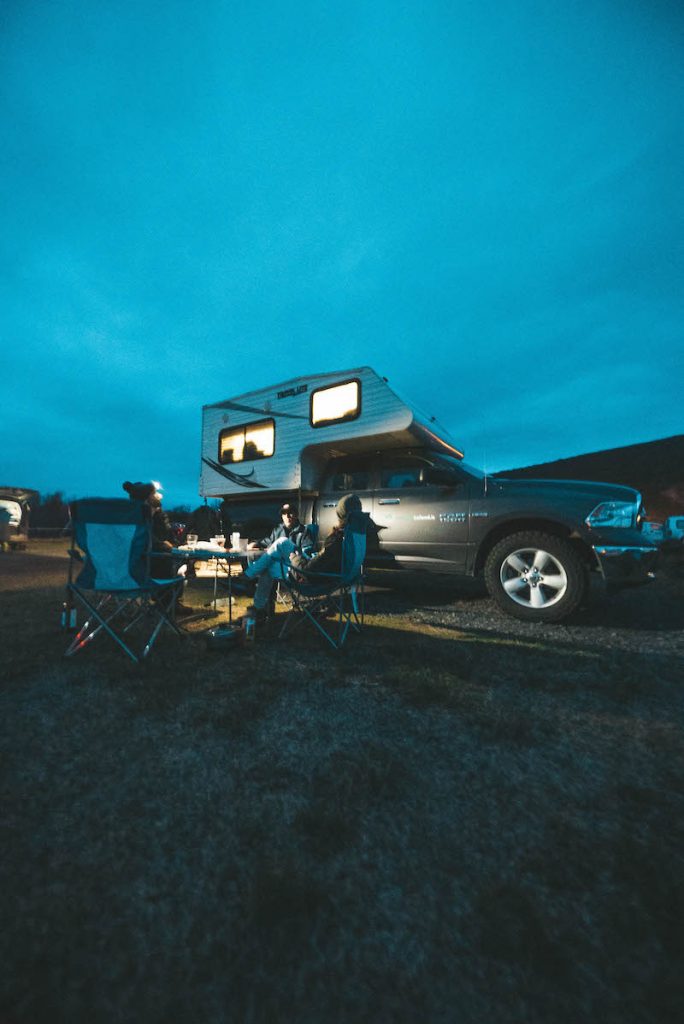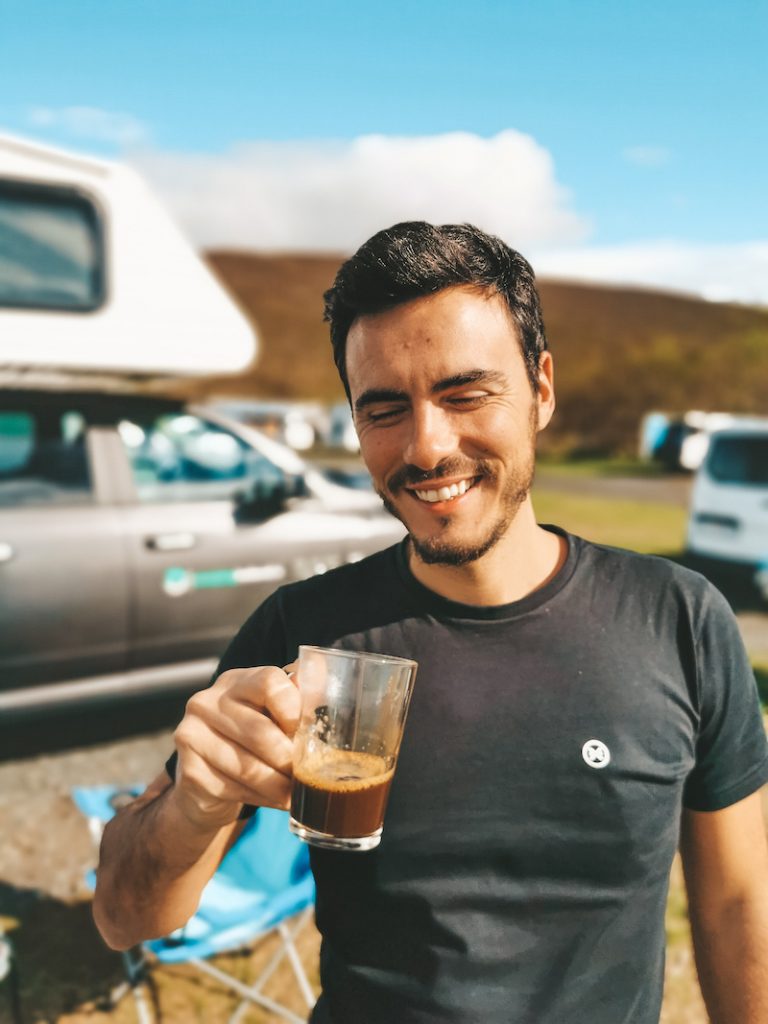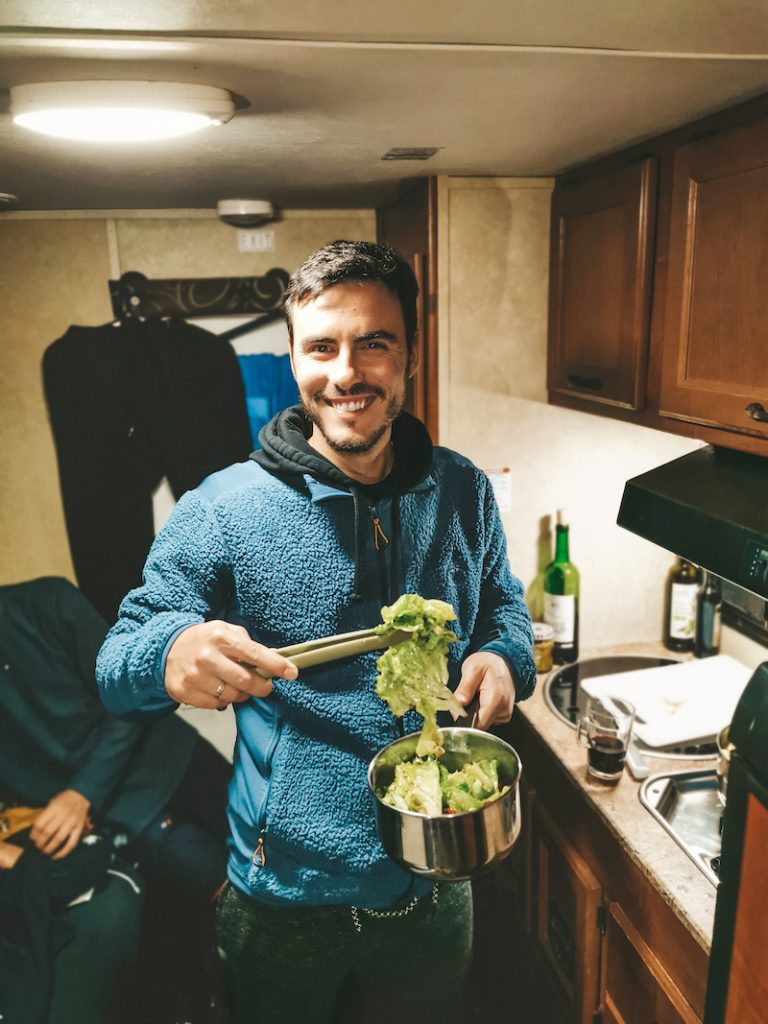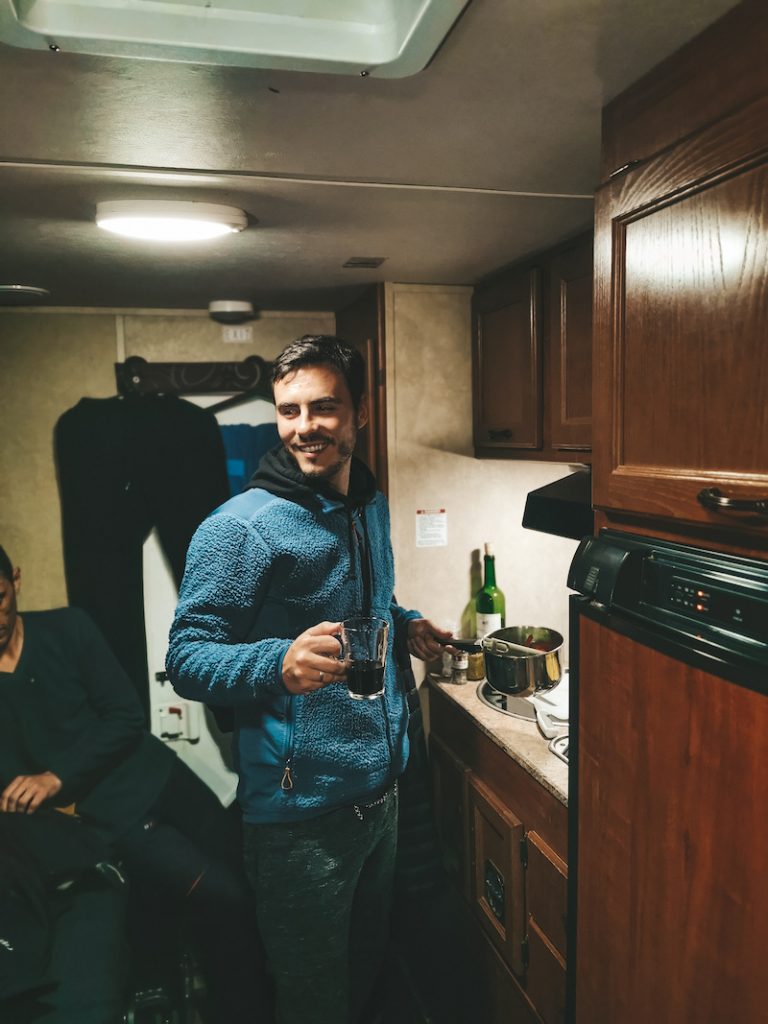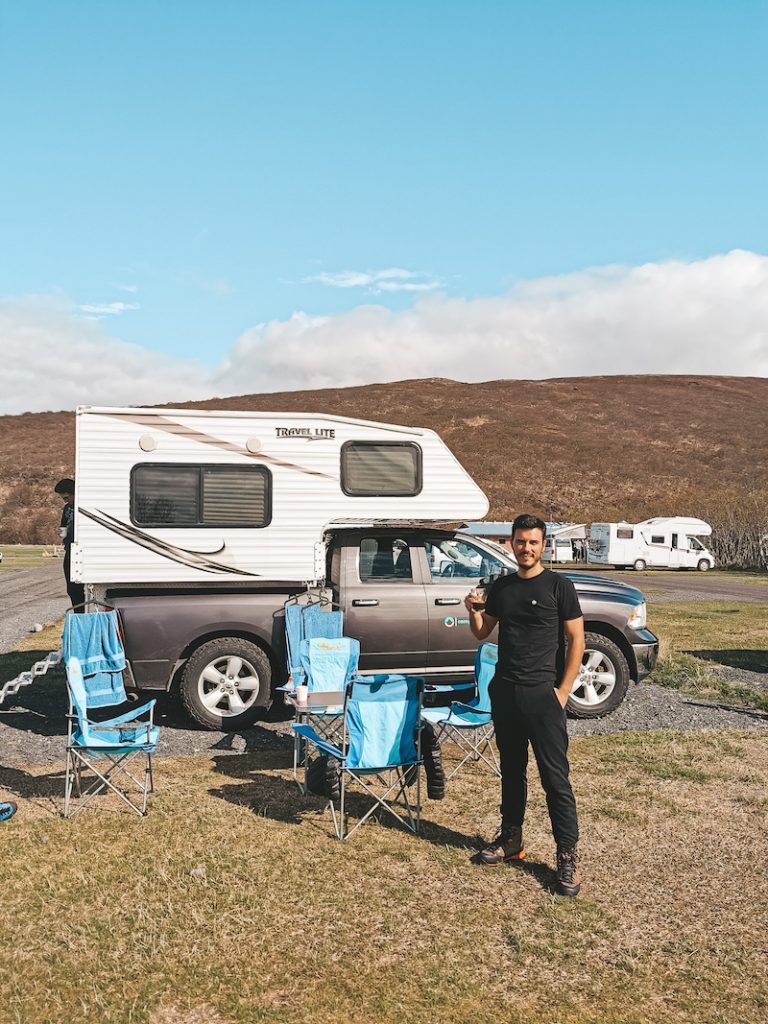 There are several types of vans that you can rent, we chose a category F vehicle for the reasons I mentioned earlier. The Dodge RAM 1500 is a a monster. It has a bed and a sofa that also transforms into another double bed. For two people is perfect, for 3 is good, for 4 you will sleep very warm 🙂 We were 4 people and it was enough, I do not regret making this choice, but I do recommend you to take small suitcases, big suitcases will make you have little space to move inside.
The front of the car is very comfortable and is equipped with a radio where you can turn on your phone and music, as well as several chargers to charge your camera (it will be used a lot!)
The car has a fridge with a freezer, stove, dishwasher, dishes, cutlery and the utensils you need to make your meals, including pots and pans. We rent bed bags, blankets, bath towels, table and chairs to dine outside. There are numerous things you can rent, from grills, guitars, lace, glaciers … they have all these extras on the site.
It's been almost two months since I made this trip, I've received so many questions about the car that I decided to do this post and share this information with you so you can embark on an identical adventure. As I'm writing and I remembering this things I realize that I miss a lot my little van and those 10 unforgettable days I spent in Iceland.
This post was written in partnership with KukuCampers.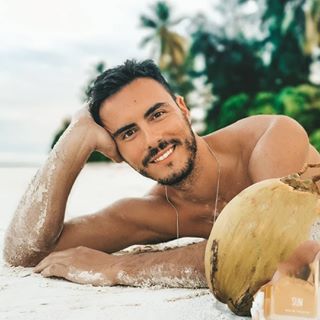 Hi! My name is João Cajuda, I'm a travel blogger from Portugal and founder of this website. In this blog I share my adventures around the world and give you tips about hotels, restaurants, activities and destinations to visit. You can travel through my videos or join my group tours that I organize to selected destinations. Visit my Adventure Travel Agency LEVA-ME and join one of my journeys!