Hong Kong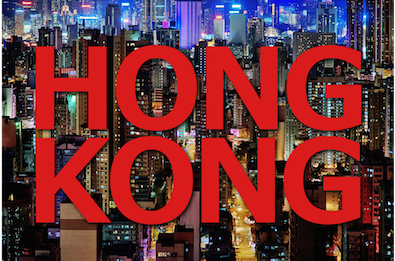 People used to say "New York, the city that never sleeps"… Bulls%$t! I lived in the center of Manhattan for 3 months and i can say that's i tried to get an hairdresser at 3AM to fix the mess that a friend did to my hair and at the end i had to go to school in the morning with that weird haircut. In Hong Kong that wouldn't happen!
Hong Kong is loud, it's lights, it's energy, it's tropical, it's giant skyscrapers, it's a little bit Rio de Janeiro meets New York. Hong Kong is the world leader in East-meets-West personality. The oldest neighborhoods are gentrifying with hipster hangouts, top notch eateries and meticulously curated boutiques – conversations over milk tea revolve around the property bubble, politics and Hong Kong's democratic struggle.
Hong Kong, is one of the two Special Administrative Regions of the People's Republic of China, the other being Macau, once ours. It is situated on China's south coast and, enclosed by the Pearl River Delta and South China Sea, it is known for its expansive skyline and deep natural harbour. With a land mass of 1,104 km2 and a population of seven million people, Hong Kong is one of the most densely populated areas in the world. Hong Kong's population is 93.6% ethnic Chinese and 6.4% from other groups. Hong Kong'sCantonese-speaking majority originate mainly from the neighbouring Canton (now Guangdong) province, from which many of them fled to escape wars and Communist rule in China from the 1930s to the 1960s.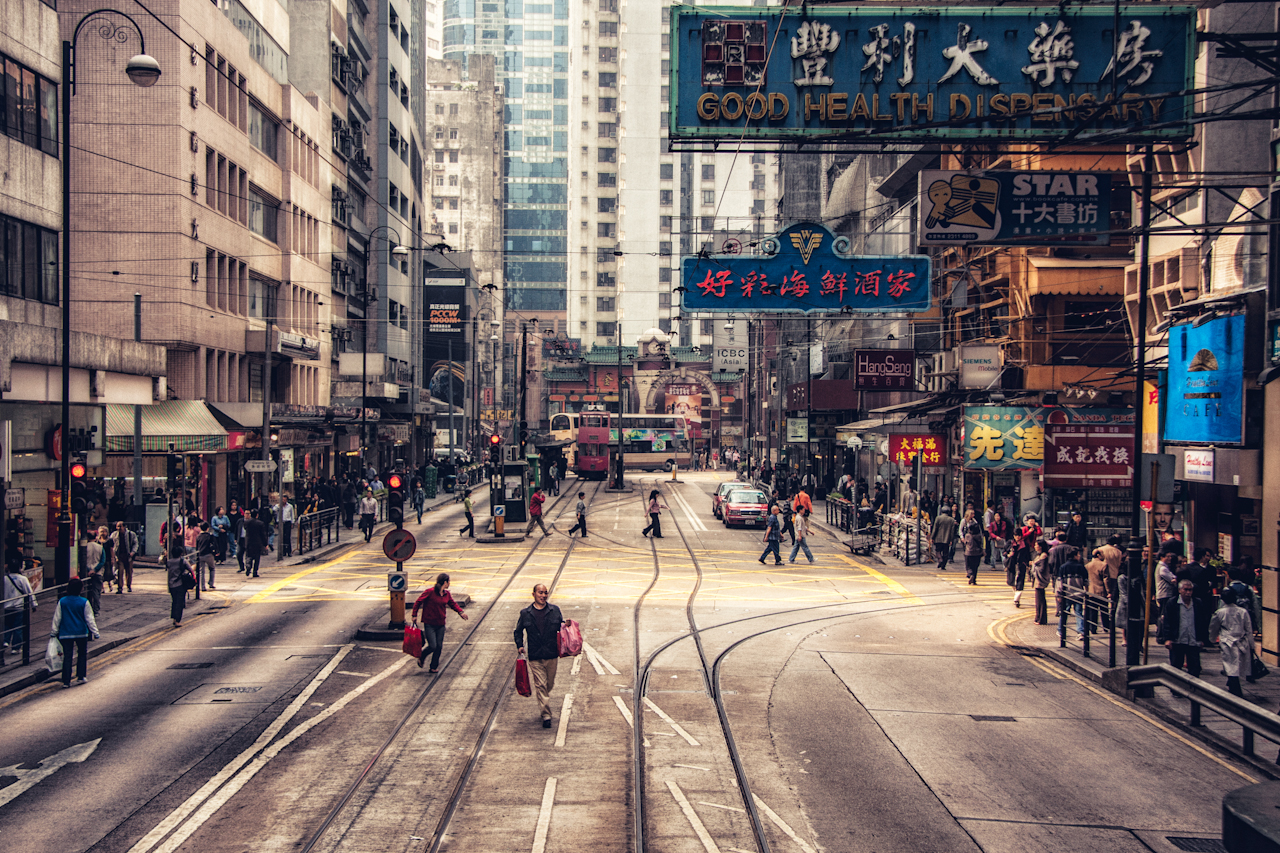 Though it is situated just south of the Tropic of Cancer, Hong Kong has a humid subtropical climate. Summer is hot and humid with occasional showers and thunderstorms, and warm air coming from the southwest. Summer is when typhoons are most likely. Winters are mild, the most temperate seasons are spring, which can be changeable, and autumn, which is generally sunny and dry. The highest and lowest ever recorded temperatures at the Hong Kong Observatory are 36.1 °C (97.0 °F) and 0.0 °C (32.0 °F), respectively.

We arrived in Hong Kong around midnight, at the airport i try to meet my father who was on his way back to Portugal from Chonqing China where he was working, unfortunately we couldn't make it. The best way to reach the city center is by The Airport Express that takes passengers to Central in just 24 minutes. Quick and comfortable, trains depart at about 10-minute intervals from 05:54 to 23:28 and approximately 12-minute intervals from 23:28 to 00:48 daily. For detailed schedule of the Airport Express, please click here.
From central station we got a cab for the Mini Hotel, one of the hotels that i've stayed. It was like 10 minutes, 10$. Mini Hotel is a beautiful contemporary boutique hotel located in the heart of Causeway Bay. Here you will find everything, from fancy shops like Louis Vuitton (50 meters from the hotel) to local supermarkets. The streets around the hotel offer numerous  fabulous dining places, finest shopping malls and a vibrant business centre within easy reach. Click here to read my full review of this amazing hotel.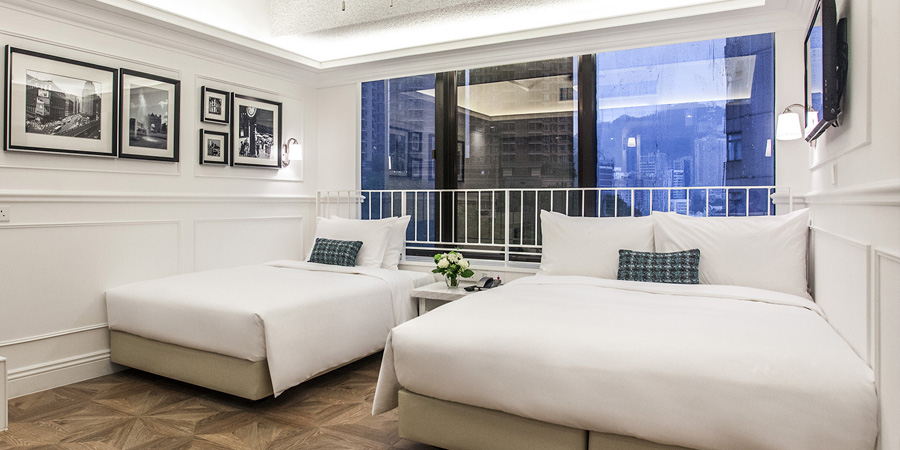 However you have plenty of offers in the city. Hong Kong has a wide range of hotels with attractive prices, let me give you some suggestions depending on your wallet.
L'hotel Island South
L'hotel Island South is located on Wong Chuk Hang Road, a short driving distance from Aberdeen Tunnel, in the southern district of Hong Kong Island. The hotel have a contemporary spirit, with more than 400 comfortably design guest rooms with incredible ocean views. The guest rooms embody a chic, modern style and offer the pinnacle of technology and convenience. Read my full experience and see photos and videos of this amazing hotel here.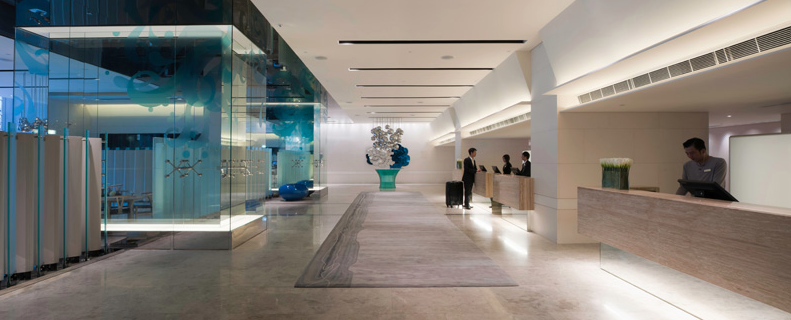 East Hong Kong
East is the typical hotel that you imagine in Hong Kong, contemporary, simplest, high, with stunning views for the city skyline. East is a business hotel with a wonderfully balanced approach to life. Located within Island Esat, one of Hong Kong's best planned and established business districts. Shophaolics will also love the area, you can find a big shopping mall right across the street. Read my full review and see this stunning hotel and views here.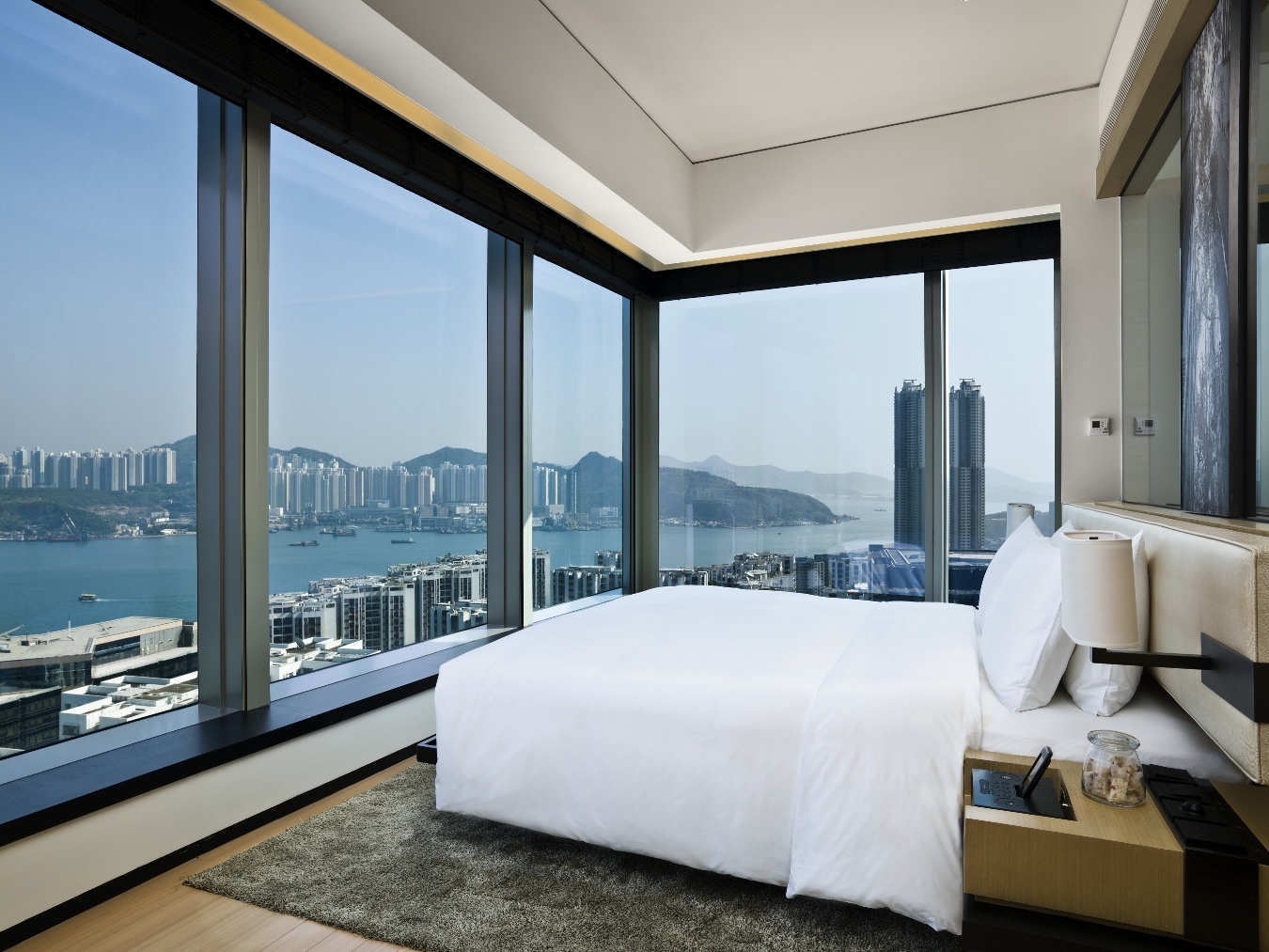 Mandarin Oriental Hong Kong.
The iconic Mandarin Oriental, Hong Kong, is the epitome of contemporary luxury combined with oriental heritage. Mandarin Oriental, Hong Kong is probably the best hotel in the city and one of the best's in the world. Having delighted guests with its award-winning service and impressive facilities since 1963, it is the much-loved address of those seeking an exclusive sanctuary in the heart of this exciting metropolis. Located in Hong Kong's Central district, this legendary hotel is only steps away from the city's finest shopping, entertainment and historical areas, offering the perfect location for both leisure and business travelers. The spacious rooms and suites offer magnificent views of the famous Victoria Harbour and the city skyline. A collection of ten outstanding restaurants and bars, including two with Michelin stars, and a Shanghainese-inspired holistic spa, indoor pool and 24-hour fitness centre, make Mandarin Oriental, Hong Kong made me feel like home away from home, except the fact that i don't have a swimming pool at home, ahah. Read my full experience at this magnific hotel here.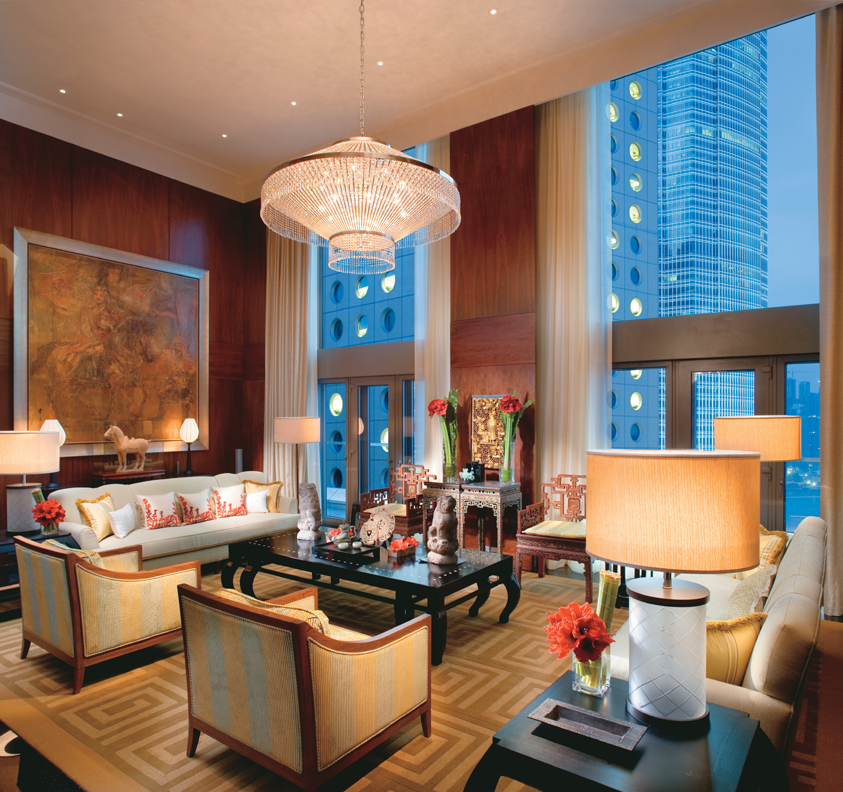 On our first morning we left Mini Hotel in search on new clothes, after all we were moving to the Mandarin Oriental and let's say that the outfits that i brought to go to the Cambodia jungle was not the best dress code. The moment i got on the street i felt in Love for Hong Kong. The energy in the street is amazing, every corner looks like times square… and if Hong Kong is a city for every budget the shops aren't ahah. I mean, in every street you have a Dior, a Channel… you have more Louis Vuittons than Zara's. No shoping for me, i will just wear my with shirt and put a smile, the best acessorie ever.
After the morning walk we went to have lunch at Mandarin Oriental.
Impressive! Man Wah is Mandarin Oriental, Hong Kong's signature Cantonese restaurant and is often referred to as Hong Kong's most beautiful dining space.  And it is!!! In addition to its ambience of imperial splendour, the panoramic views of Victoria harbour and the Hong Kong cityscape, from the 25th floor, are amazing!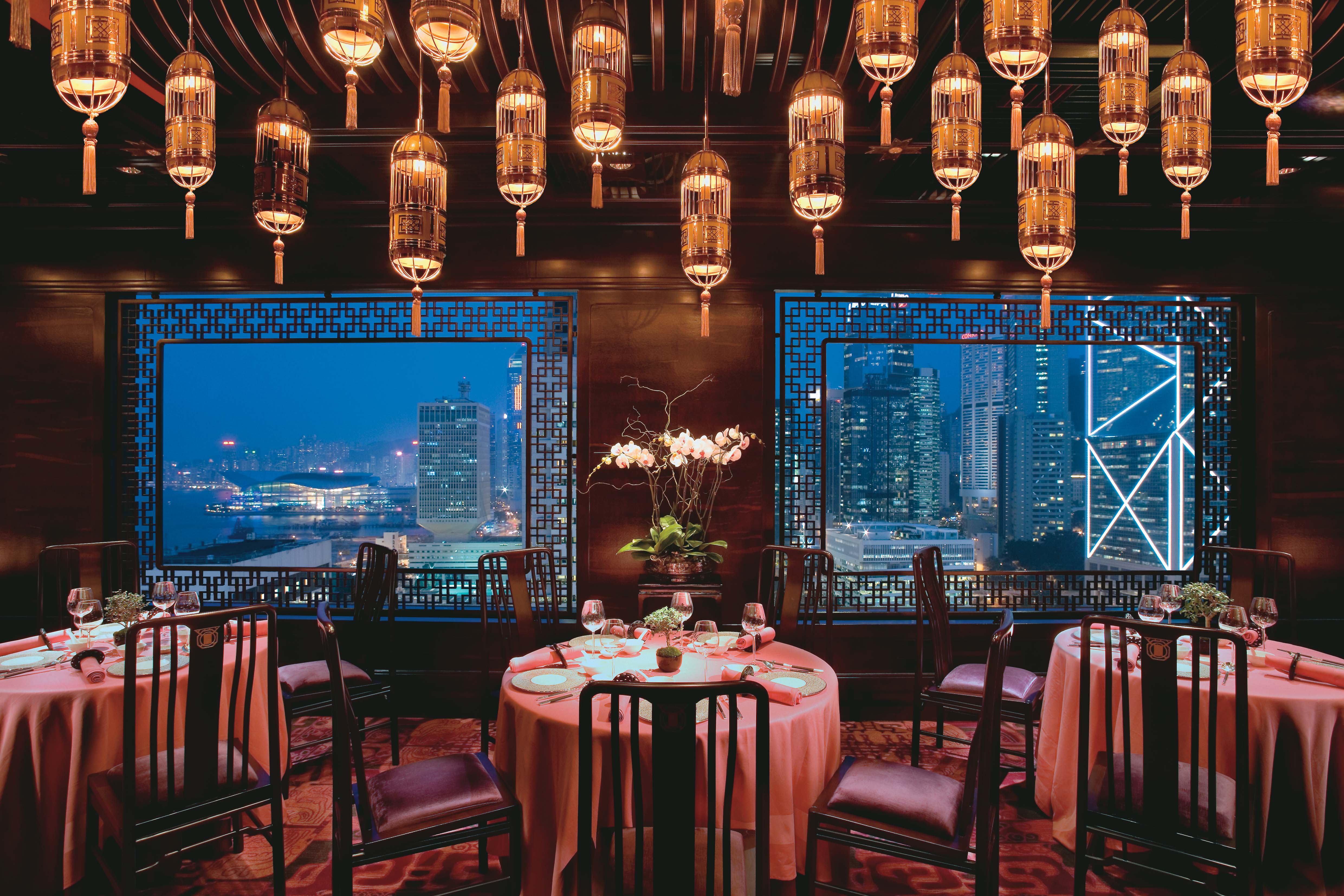 Heading the culinary team is Chef Man-Sing Lee, his delicious Cantonese menu of traditional favourites is offered alongside seasonal specialties with touches of modern flair.  Every dish was outstanding! Chef Lee has gone to great lengths in sourcing the finest Hong Kong has to offer. 
The decoration is pure Chinese luxury. Rosewood is used throughout the restaurant, giving a rich depth to the overall decor.  The walls are adorned by exclusively commissioned original paintings on silk, depicting traditional Mandarins by David Wong.  Lacquered enamel and gold-plated ceiling lamps are fashioned to resemble birdcages.
Lunch and Dim Sum is served between 12 noon and 2.30 p.m. Monday to Friday and between 11.30 a.m. and 2.30 p.m. on Saturday, Sunday and public holidays.  Dinner is served daily between 6.30 p.m. to 11.00 p.m. daily.  Reservations can be made by telephone: +852 2825 4003.
After lunch we went to have a walk and drink at Soho. SoHo is the multicultural wine, dine and swanky nightlife side of Central. The upmarket bars and exotic restaurants of SoHo's historic and narrow streets are chic to the extreme. The area is busy, you can see everyone loosening their ties after work and go for a drink/dinner. Here you can really find a mix of East-meets-West and you realize that Hong Kong is a city of the world. There's so many tourists, local, and business people going around, so many things happening at the same time. Restaurants and bars get completely full in minutes. The apartments in Hong Kong are usually very small due to the size of the island and the population density. Small apartment means small kitchen, and since food is cheap, most of the people prefer to have dinner outside, every night.
During the day you can explore the neighbourhoods attractive fashion boutiques, art galleries and antiques shops. Indulge in lunch and a glass of vino or hang around for sundown, when SoHo really comes into its own. It's definitely my favorite neighborhood in town. To see more about it visit their website http://www.ilovesoho.hk
After the drink we went to have dinner with a friend (nome) . She took us to Quinary, a little bites and cocktail restaurant in Soho. Using a creative approach to cocktails, Quinary seeks to engage all five senses. With renowned bartender Antonio Lai at the helm, expect the unexpected. Flavour and aroma combinations together with different textures, appearances and even sounds will challenge every preconception held about cocktails. Here classics take on a new twist, here new drinks may become tomorrow's classics. Warning… once you start drinking its hard to stop.
We reserved our second day in the city to see some attractions. We went to see the Big Budha… i have to say that i wasn't so excited about this, specially when i saw the 1 hour waiting line to get the cable car… plus the 25$ ride. The views on the way are nice, it reminds me a little bit Pão de Açucar in Rio de Janeiro, Brazil. Sitting on a hilltop on Lantau Island, the 34-meter-tall Big Buddha can been seen from afar. There's no easy way to visit the Buddha. You just have to walk 268 steps uphill and down afterward. The view of the Buddha as well as the surrounding view from above are worth the climb. The Buda it self didn't surprise me, i saw so many Buda's in Thailand that was not a surprise. At the end i think is a waste of time (one afternoon) when you have so many interesting things in the city. To get to the Big Buddha and Po Lin Monastery take the MTR to Tung Chung station, then take the bus or Ngong Ping 360 cable car to Ngon Ping market. Afterward, you can take a taxi (about HK$50) to Tai O.
After visiting the Buda we went to have dinner at AVA Restaurant at hotel Panorama, one of the best places to see the city light show. AVA Restaurant is one of the hottest new restaurant in the city. Situated in bustling Tsimshatsui, serves exquisite modern international cuisine and innovative cocktails. Is the perfect venue for a romantic evening or fun night out with friends. Enjoy the signature cocktails while the DJs entertain you with the best beats into the early hours of the morning. The dishes are delicious, specially the desert, a masterpiece. With its private spaces and fabulous 270° views of the Hong Kong skyline, AVA is one of the best places to enjoy the spectacular Light Show. For more information visit their website.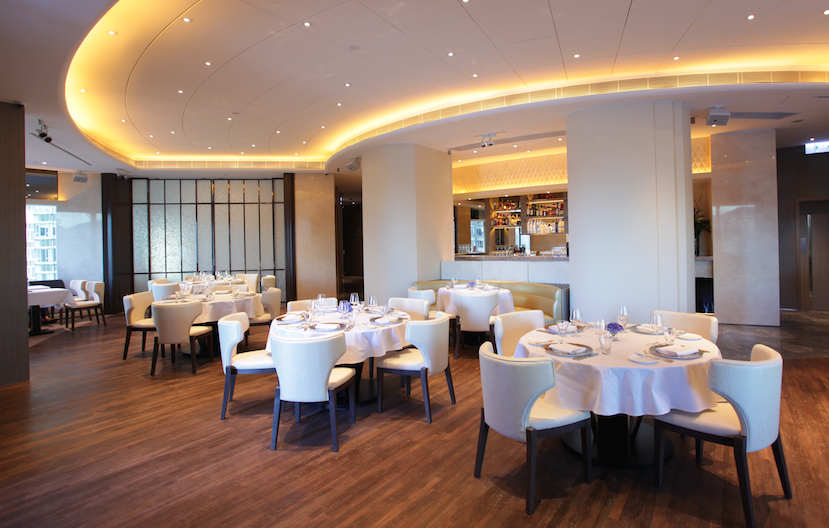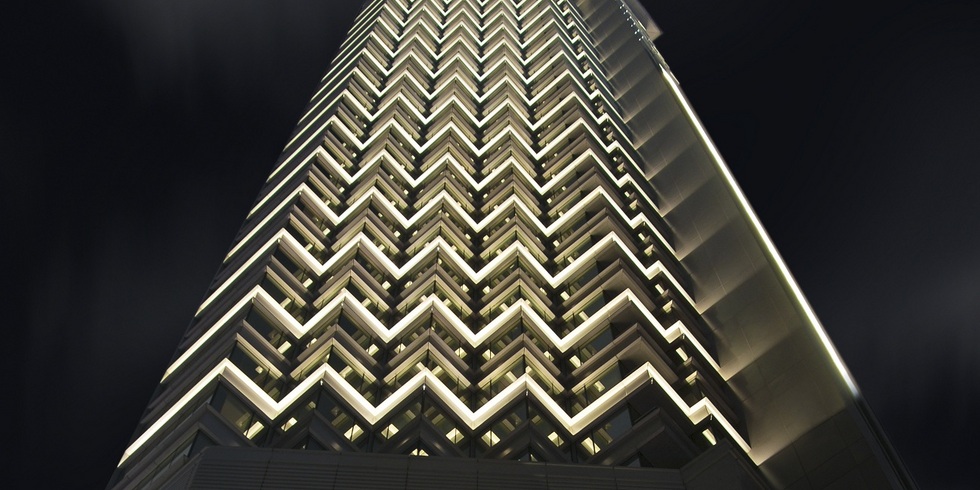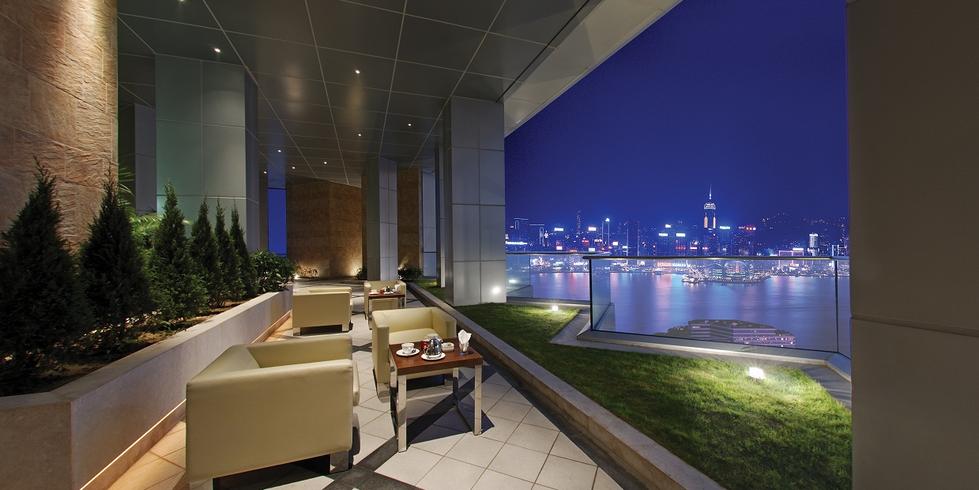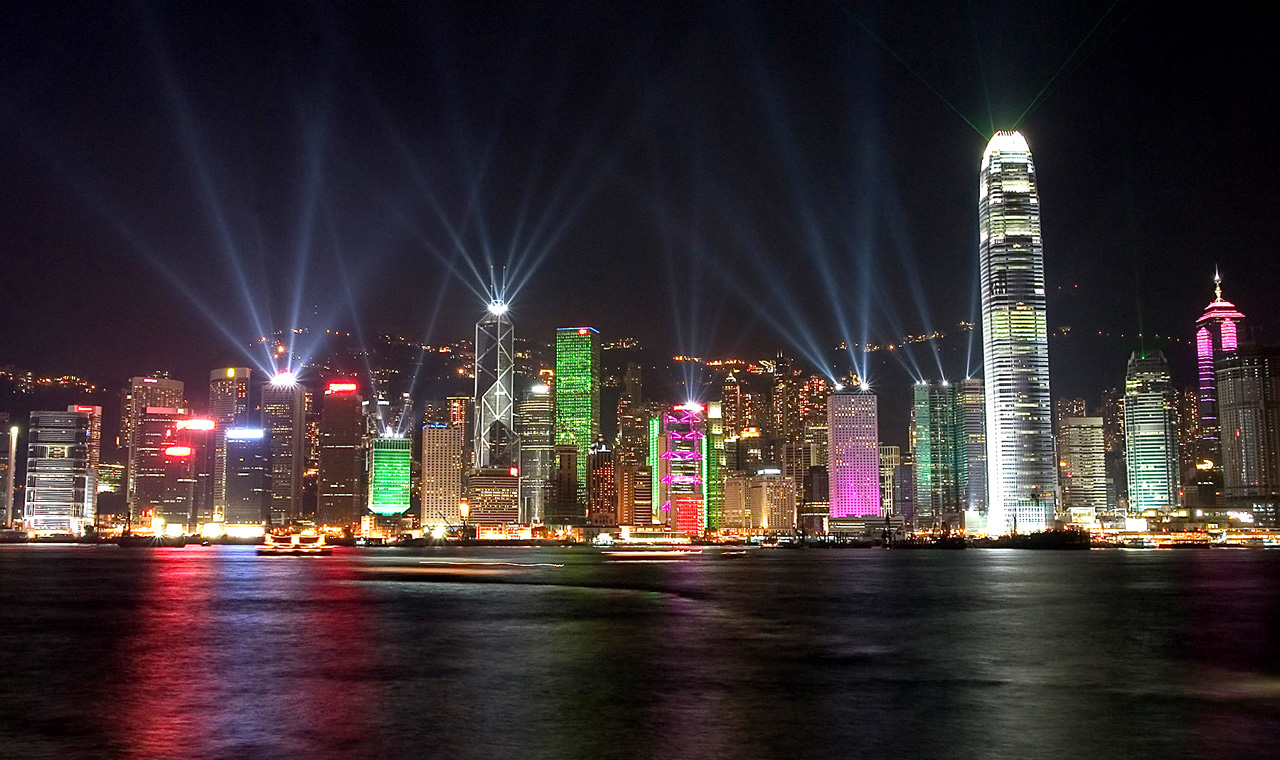 After the dinner we head to Star Pier to get the ferry to Hong Kong island. The Star Ferry and the tram are two old modes of transport still used everyday in Hong Kong. They're also the best ways to explore the city. Operating since 1888, the ferry was the main way to get between Hong Kong Island and Kowloon peninsula. Today, there are faster ways to get across (MTR and cars both tunnel beneath the harbor), but rocking on a ferry at night is the most relaxing, and brings you close to Hong Kong's gorgeous skyline. Avoid peak hour to secure a seat on the upper deck of the tram.
On our third day we went to see the peak. Standing at 552 metres above sea level, the Peak is the highest mountain on Hong Kong Island and a natural signaling post for incoming cargo ships in the nineteenth century. The more privileged early residents, however, found it the perfect retreat from Hong Kong scorching summer heat. You can go by tram, however get ready to wait 2 hours in the line. We shared a taxi with other tourists, it was much cheaper and faster (10 minutes). Here you have the best views of the city, its incredible and you can see how stunning is the city with umdred of skyscrapers growing from the tropical forest.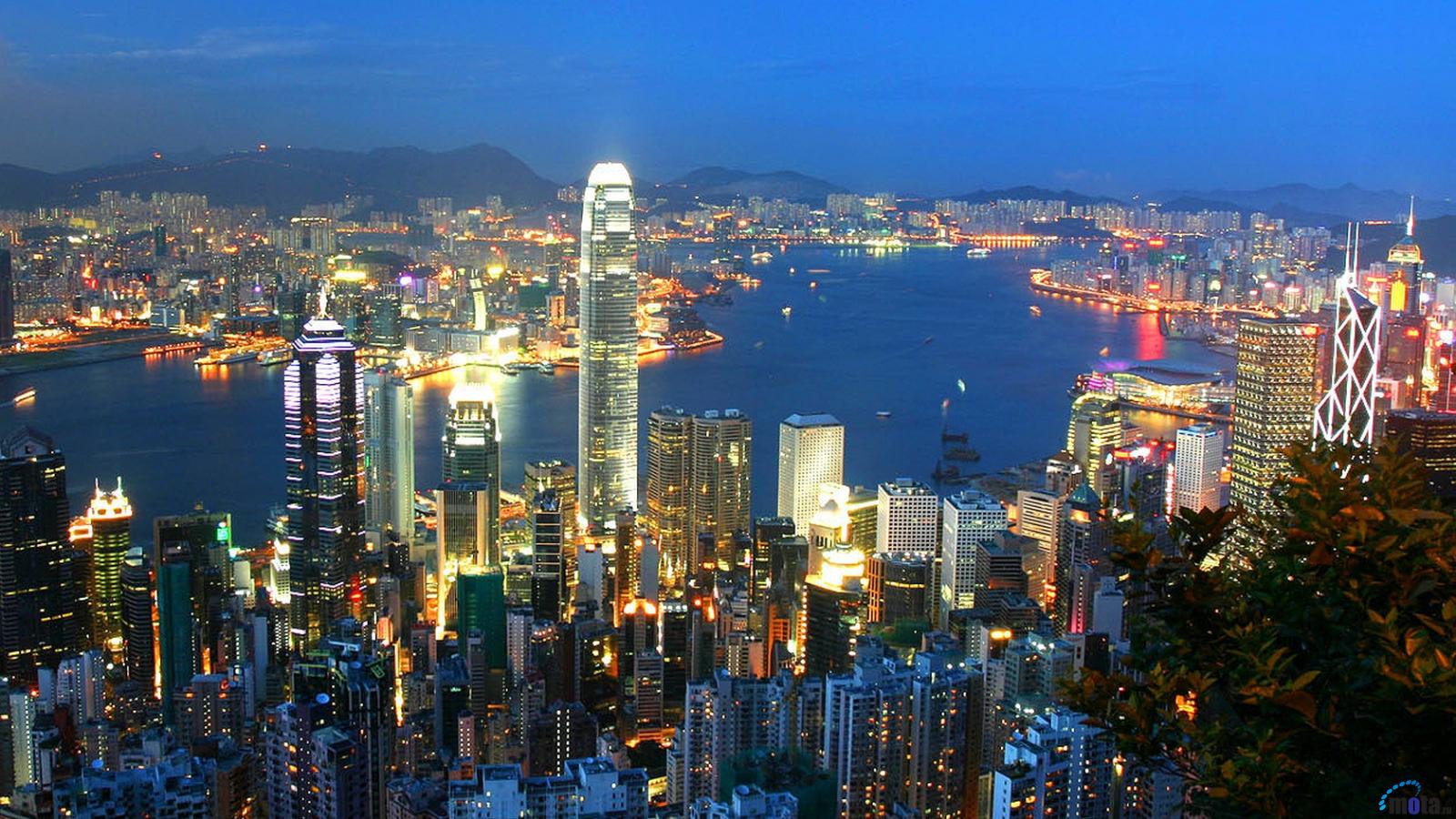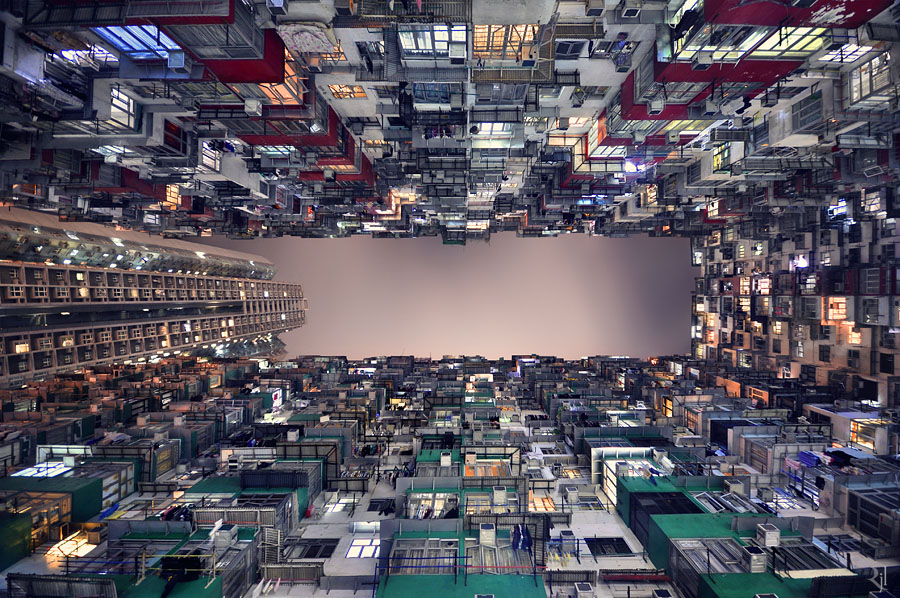 According to Emporis, there are 1,223 skyscrapers in Hong Kong, which puts the city at the top of world rankings. It has more buildings higher than 500 ft (or 150m) than any other city. The high density and tall skyline of Hong Kong's urban area is due to a lack of available sprawl space, with the average distance from the harbour front to the steep hills of Hong Kong Island at 1.3 km (0.81 mi), much of it reclaimed land. This lack of space causes demand for dense, high-rise offices and housing. Thirty-six of the world's 100 tallest residential buildings are in Hong Kong. More people in Hong Kong live or work above the 14th floor than anywhere else on Earth, making it the world's most vertical city. In other side of the peak you can see small beaches bathed by the pacific Ocean. Hong Kong has more than 100 beaches and nearly half are maintained by the government, meaning there are lifeguards, shark nets, changing rooms and other convenient amenities. Also a lot of rules. Dogs and smoking aren't usually allowed, resulting in relatively clean beaches. While the tourists go to Repulse Bay, locals head east to Shek O main beach. That doesn't mean there are less people though – quite the opposite. On a clear summer day, it's hard to find a a square meter of sand that isn't occupied by an oiled up body. There's also Tai Long Wan on the coast of the Sai Kung Country Park. It's inaccessible except by foot or boat. The hike to the beach takes about 90-minutes over scrubby hills with incredible views of sharp peaks, turquoise water and good surf.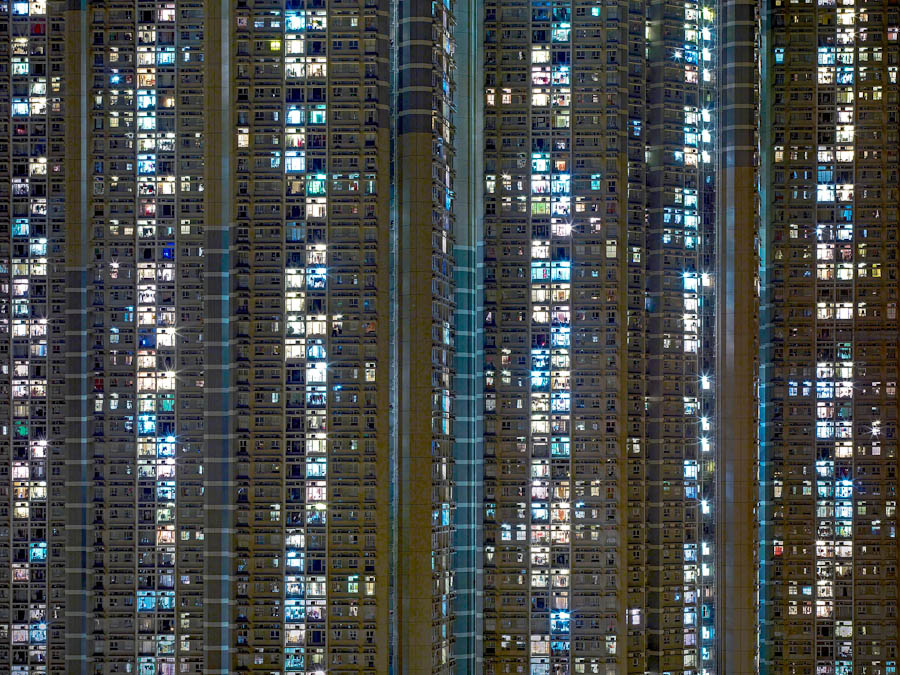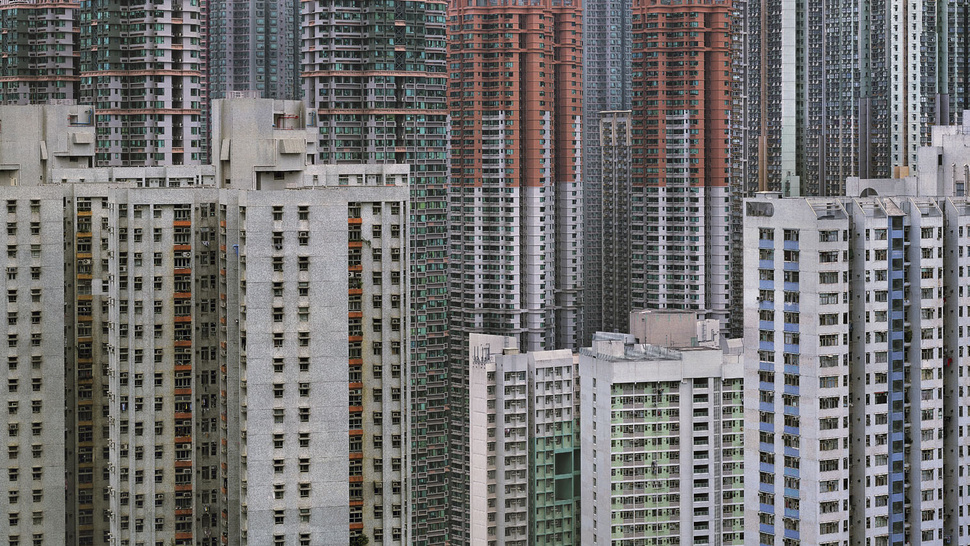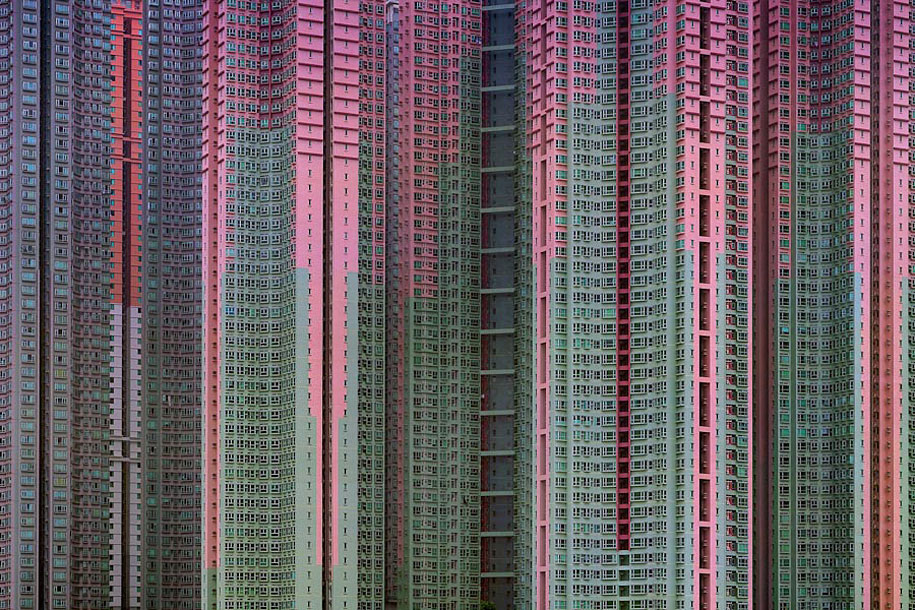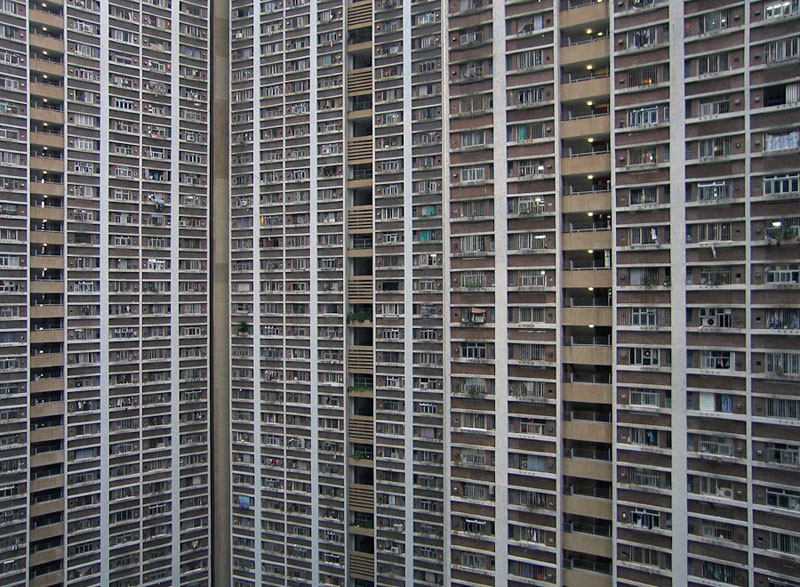 The rest of the day we went for shopping at Ladies Market in Mong Kok. I have to say that here the population density is a problem… it's seems like everybody in the world is in this streets. Mong Kok is Hong Kong's most congested shopping and residential district, but don't let that scare you away.  The neon-bathed historic streets that wind through one of the densest parts of the world are worth visiting – just for the 'peoplescapes' alone. It just so happens that the shopping is excellent too.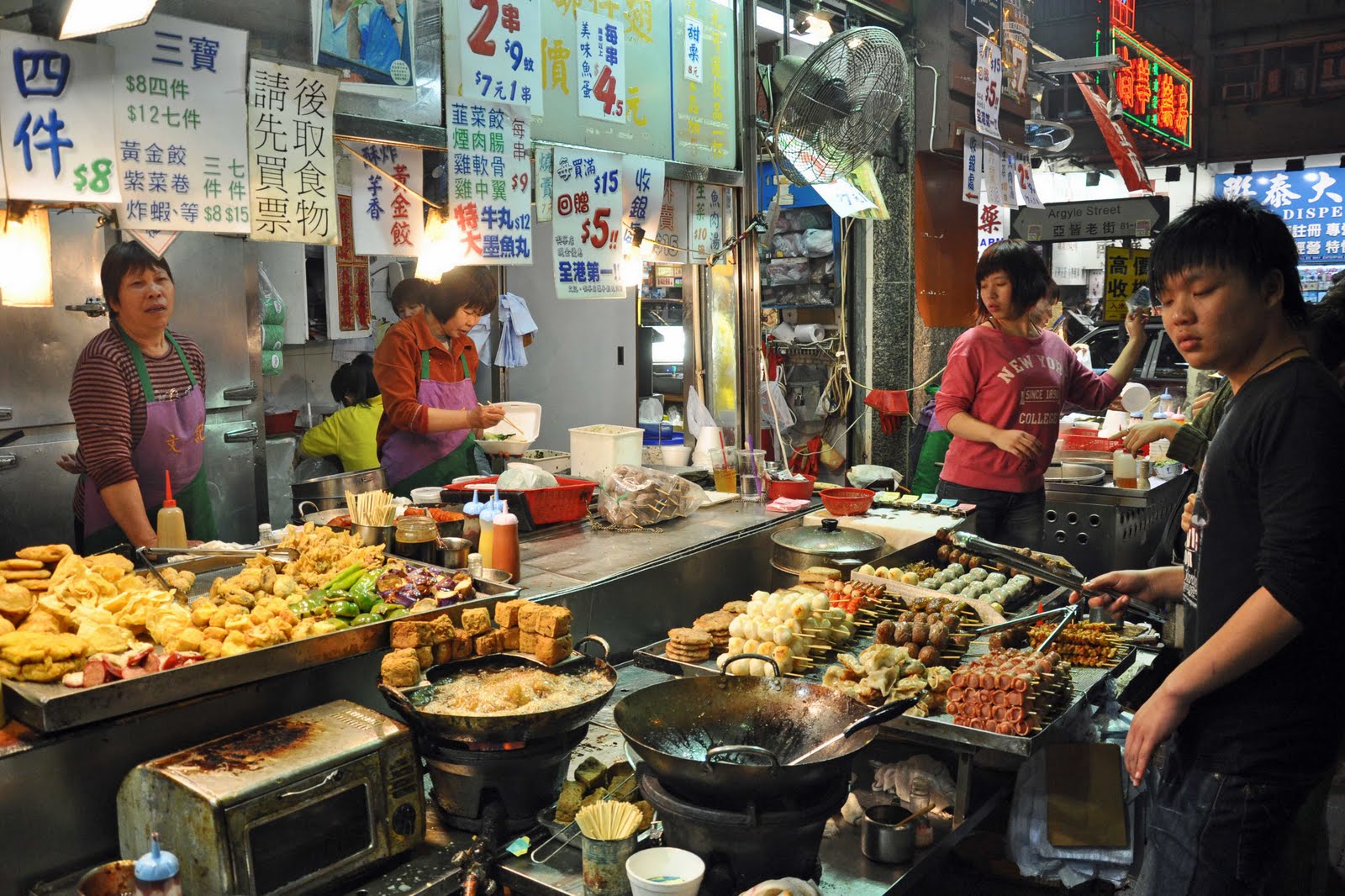 Just about everything from bargain household objects to luxury jewellery is bought, sold and haggled over here. Sai Yeung Choi Street sells electronics, cosmetics and clothes; Shantung Street and Dundas Street are where you can pick up the latest Japanese and Western fashion and accessories; while Langham Place is one of the many malls where you can do your Mong Kok shopping in air-conditioned comfort. Address: Tung Choi Street, Mong Kok, Kowloon. By Metro: MTR Mong Kok Station, Exit E2. Walk along Nelson Street for two blocks.
On our last day we didn't had a lot of time since our flight to Vietname was around 12:00. In conclusion, Hong Kong is a magical city… amazing modern architecture, friendly people, a splendid harbor, loads of shopping and the 'Culinary Capital of Asia', offering an infinite range of restaurants and cuisines.
The Asia's World City' has a vibrant and cosmopolitan lifestyle, its cultural fusion and diversity, as well as its versatile destination strengths offers travellers the opportunity to experience a unique blend of East and West. Hong Kong is also blessed with a striking natural beauty, from its iconic harbour to the stunning mountain views, idyllic islands and serene beaches of its great outdoors. I have to come back… I'm sure i will.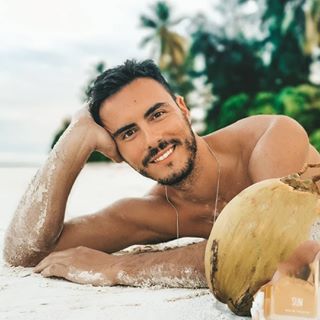 Hi! My name is João Cajuda, I'm a travel blogger from Portugal and founder of this website. In this blog I share my adventures around the world and give you tips about hotels, restaurants, activities and destinations to visit. You can travel through my videos or join my group tours that I organize to selected destinations. Visit my Adventure Travel Agency LEVA-ME and join one of my journeys!