Four Seasons Serengeti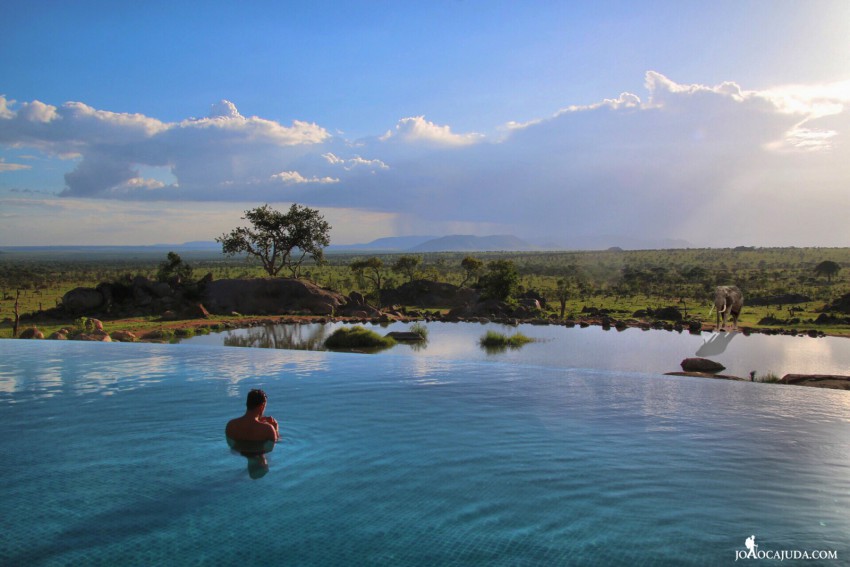 I love Four Seasons, I know that wherever I am in the world, if I am staying in a Four Seasons, it's going to perfect, not only because all properties are ultra luxurious, but because they truly care about your stay till the last detail, the staff is friendly, accessible, cheerful and efficient. Also, sometimes being in luxurious hotels can be only that, sleeping in a great bed, have a endless breakfast… well, Four Seasons always make it to the next level working closely with their staff, creating activities and unique experiences to make sure their guest learn and feel the history, the culture and traditions of each place you visit.
As expected, the Four Seasons Serengeti is no exception. For years, I was "dating" their Instagram account, luckily I was able to spend a few days at the hotel and here I will tell the whole experience with photos and video.
Located in the center of the Serengeti National Park (50-minute drive from Seronera airstrip), the Four Seasons Safari Lodge has one of the most privileged spots in the whole park with stunning views to  the endless plains and an on-property watering hole that elephants love.
The best way to reach the hotel is doing a safari drive starting in Arusha (it will take at least 1 day by car) our you can fly to Seronera Airstrip. Their On-site Reservations Specialists are available seven days a week and will be happy to offer expert advice and booking assistance for any domestic flights and transfer arrangements.
The Four Seasons jeep was waiting for me in Seronera, my driver from the Four Seasons was ready to greet us with a champagne reception to celebrate our arrival. We arrived at the Lodge at 1PM after enjoying a scenic game drive during the transfer from Seronera to the Lodge.
Four Seasons is the biggest luxury hotel in the region of Serengeti. From one side to the other the hotel has almost 1km connected by elevated platforms (which is a great aspect of the resort because guests can walk alone safely, you don´t need to worry about being attacked by an lion. Also there are Maasai guards everywhere to protect you). It has 77 rooms, suites and villas with private swimming pools.
The comfortable rooms, decorated with contemporary African designs and art features huge windows to the private open-air sundeck with direct views of the plains where you can take a front-row seat and enjoy some lions or elephants that might be passing by. The rooms are big enough (55m2), with a bathroom with shower an bathtub and also a big closet.
The huge infinity pool almost merge with the watering hole that animals, especially elephants love. Its a very calm place to spend all day refreshing yourself and watching animal life. With sun-beds and bar service, it's an idyllic setting from which to watch a glorious sunset. Refreshing cocktails accompanied by delicious light dishes are served from sunrise to sunset.
The main building of the hotel, has two restaurants, stores, library, gym, a kids club and a Discovery Center, a small museum with an incredible and interactive exhibition about the nature and history of the region. Its a fantastic place to learn about African wildlife, culture and history. The Discovery Centre offers regular talks and presentations with the Lodge naturalist, photographer-in-residence and occasionally from local wildlife experts.
The food is delicious, with an endless buffet and hot dishes cooked to order. Boma Grill, which is detached from the main building and mimics the central square of a typical African village, blending traditional and contemporary culinary approaches. There is a bonfire in the center of the restaurant, where Maasai Tribe perform an spectacular and mystic dancing show. happens friendly Spectacle of Dancing legendary Masai tribe.
You can also request a barbecue dinner in the little island in the middle of the swimming pool or in the natural bush for a true taste of safari.
The staff is incredible, they all knew my name (and is not easy), this only happen to me in Mandarin Oriental in Bangkok. There are a lot of Maasai men around the hotel protecting guests from animals.
The spa is also is detached from the main building to propose an more relaxing ambience. It has six spacious and overlooking the savannah bungalows with balconies with bathtubs. The menu has traditional treatments and others to surprise even those who already ran the spas in the world. We did the epitome, the divine Kifaa massage, a full-body holistic massage that incorporates the use of a rungu, a wooden baton that represents the warrior status for the Maasai culture in East Africa. The rungu is combined with a deep pressure massage using traditional Tanzanian Baobab Oil.
We also had opportunity to join a game drive (the fifth, we cant get enough!). Serengeti is magical. We saw so many animals, hippos, leopards, a super side of lions, elephants, zebras, buffalos… the hotel is gorgeous and you definitely will want to spend a lot of time there, but please do some safaris, everyday is different, you don't know what to expect!
At the end, Four Seasons Serengeti blow me away. I wish I could stay there more days, but I will defiantly will go back!
Watch this videos I did during my stay.
Four Seasons Serengeti, Travel Blogger
Beautiful Tanzania ❤️ by João CajudaFrom climbing the 5895m of Kilimanjaro, a safari in Serengeti, to the paradise beaches of Zanzibar. Africa is magical!

Posted by João Cajuda on Friday, December 25, 2015
Four Seasons Serengeti
Reservations:
+255 768 981 981
Connect with Four Seasons Serengeti:
Algumas fotos propriedade do four seasons.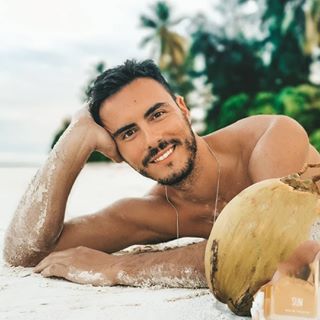 Hi! My name is João Cajuda, I'm a travel blogger from Portugal and founder of this website. In this blog I share my adventures around the world and give you tips about hotels, restaurants, activities and destinations to visit. You can travel through my videos or join my group tours that I organize to selected destinations. Visit my Adventure Travel Agency LEVA-ME and join one of my journeys!