30 days of Indochina!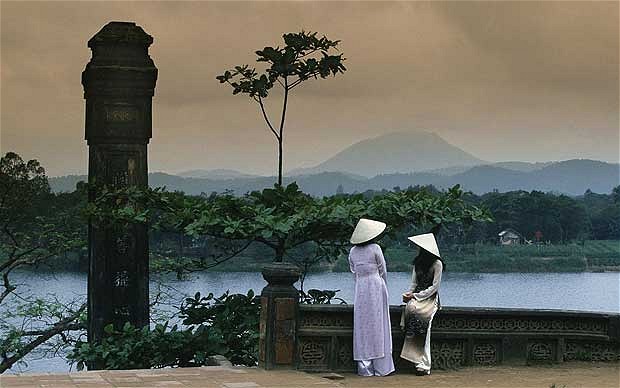 It's Over! As you know I've been traveling around Indochina, more properly in Shanghai, Hong Kong, Vietnam, Cambodia and Thailand … It was 27.436 km 's, 8 planes , 2 trains , 2 buses , 3 boats , hundreds of mosquito bites , many sleepless nights and other amazing ones.
I didn't had a lot of opportunities to write on the blog, the time was little for such a big adventure, but I always tried to share with you a bit of my trip through Facebook. But there's a lot to tell, to share, to show you … I have thousands of photos, tips and videos that I will post here on the site soon.
It was an unforgettable trip,  i've been in beautiful places and met amazing people, got " lost " in the crowds of the metropolis and at the emptiness of the forest, climb giant skyscrapers and centenarians temples, got some sun in beautiful, desert beaches with warm turquoise water, swam in waterfalls, met some of you have during the trip, stayed in wonderful hotels and other falling apart, ate a scorpion and other adventures … I will share everything here, including a guide for every city and country. Map: in red you can see the route I did , I started in Shanghai and ended in Bangkok .
Stay tuned! 🙂
Happy travels .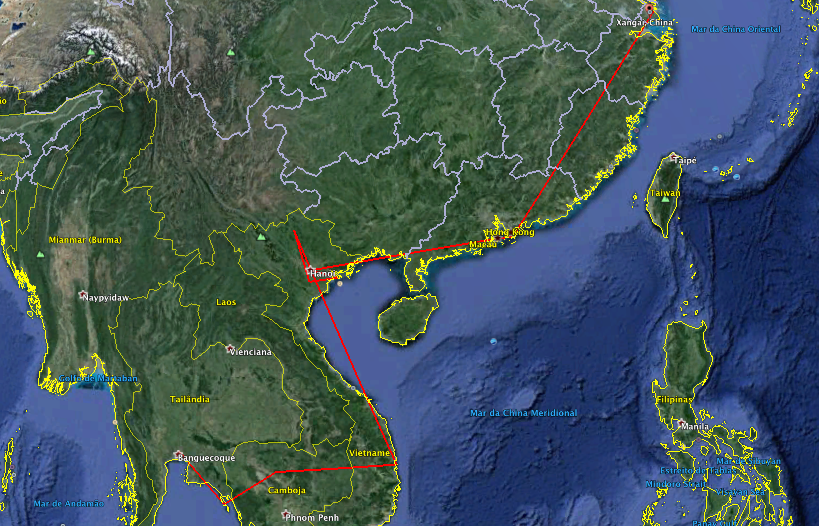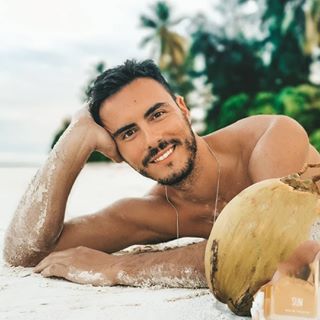 Hi! My name is João Cajuda, I'm a travel blogger from Portugal and founder of this website. In this blog I share my adventures around the world and give you tips about hotels, restaurants, activities and destinations to visit. You can travel through my videos or join my group tours that I organize to selected destinations. Visit my Adventure Travel Agency LEVA-ME and join one of my journeys!