15 Things to do in Boracay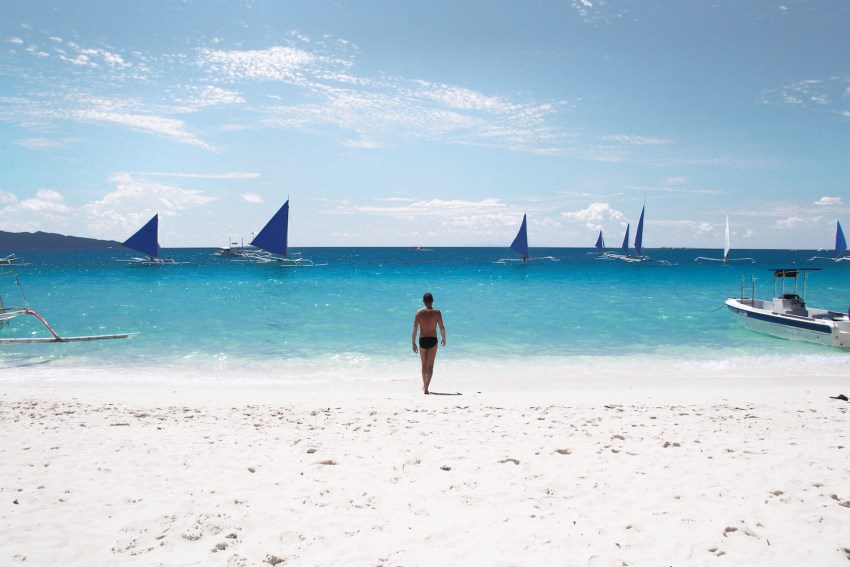 Some people call her "the Ibiza of Asia", but in my opinion that would be very redundant. Boracay is undoubtedly one of the most beautiful islands on the planet, at least it was considered by Condé Nast Traveler's 2016 Readers' Choice Awards the best island in the world. It is incredible that the Philippines have two more islands in the top, Palawan in second place and Cebu also in the top 10. Wow!
Boracay is that kind of island you go on vacations and you feel never coming back. At least that's what happened with many people I met, they came to the island 20 years ago when there was nothing here and they never went back home. I understand why, the island has a contagious vibe and perfect beaches. I planned to spend seven days here (more importantly, I decided to celebrate my birthday). Boracay is 7km long and 2km wide. Actually I ended up staying ten days due to two typhoons that cancelled our flights.
Getting to boracay is not difficult, but is not easy at the same time. You have to choose between two airports, take a one hour drive bus, take boat (you have to pay 3 different rates at 3 different counters to get the ticket), catch tu-tuk and discover your hotel on the chaotic main road of the island. Fortunately I had everything organized by the hotel Diniview Villa.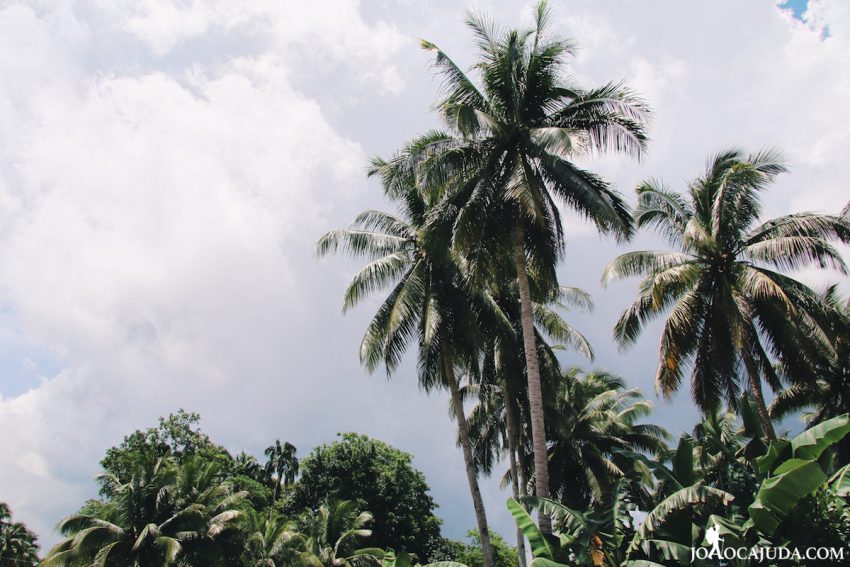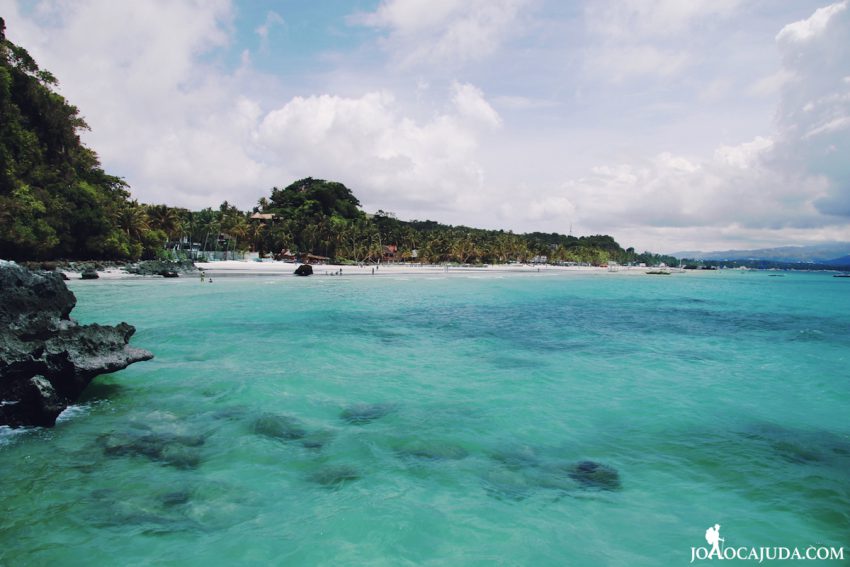 My first impression it wasn't the best, too many traffic, urban disorganization, trash, noise…
I imagine white beach two decades, if today is an incredible beach, in the past without resorts and bars it was probably phenomenal, I had the opportunity to see an old photo of the island in 1980, when it was habited only by the natives who saw its Island being swallowed up by the tourism, today they still live there, in an area of ​​the island destined only to them and their customs. Unfortunately I can't find the photo but believe me, that beach was from another planet!
Boracay has people from all over the world, it was the place that many people chose to be their home. This mixture of nationalities makes the island very cosmopolitan, free of thought. Today it draws crowds, mostly tourists from South Korea and Israel (don't ask me why!). In spite of being low season the beach is full… it is not because of this that it loses its beauty, in fact, gives it a certain magic, people are cheerful, they smile, children play in the sand while the older ones play soccer. When the sun sets the island changes, the music emerges, the lights and torches with fire are lit, and lasts until dawn.
In this post I will share my tips of what to do in Boracay, this way you can organize and enlightened your vacations there.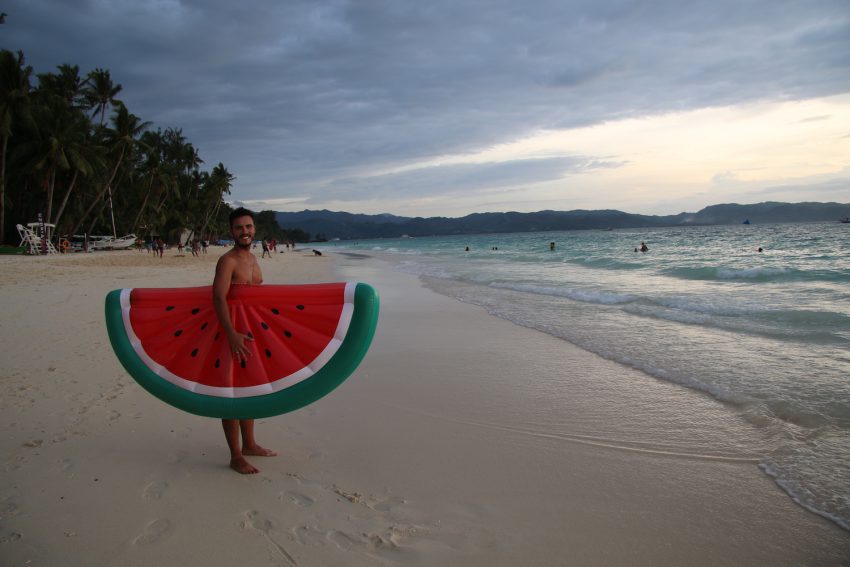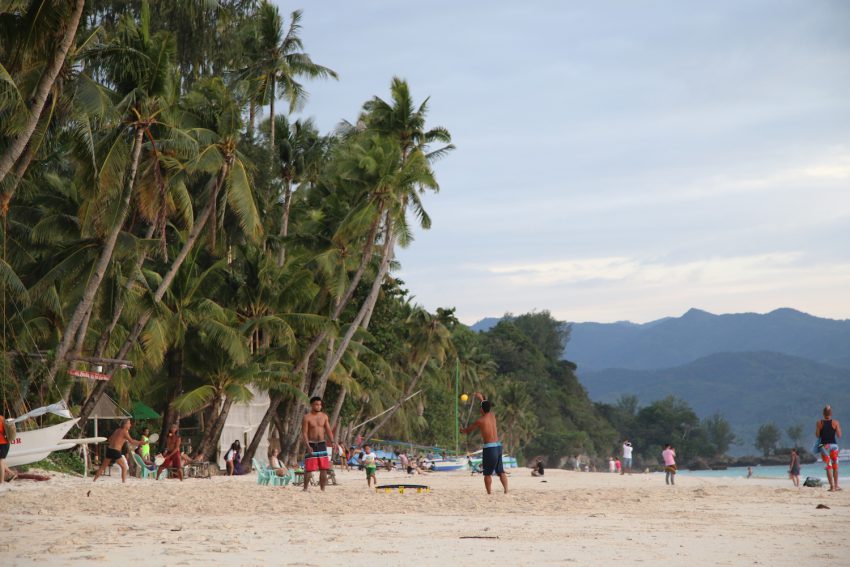 WATCH MY VIDEO OF PHILIPPINES
How to go?
You can fly to Kalibo International Airport which is 90km away or to Caticlan Airport which is 5km away. Caticlan is obviously a better option, but please, don't make the mistake of buying the Cebu Airlines flight. The flight will be canceled and they will put you in a their next flight to Kalibo, which is cheaper than the previous one. They constantly do this. Cebu Airlines never again! Then you have to get a 5 minute boat reach the island of Boracay.
Where to stay?
DINIVIEW VILLAS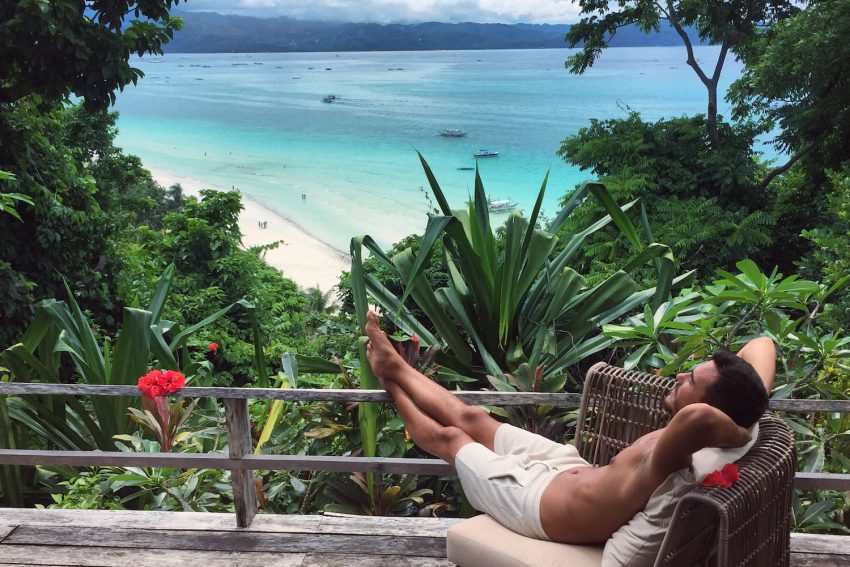 There are hotels, and then there are places where you feel like home. The slogan of Diniview Villas is "your home in Boracay" and in fact it was what I felt from the moment I arrived. The hotel is located on the top of a hill with a SPECTACULAR view over the famous White beach. When I say spectacular it is because it was really amazing. Photos are not enough to describe the size and beauty of this place!
KNOW MORE HERE!.
THE DISTRICT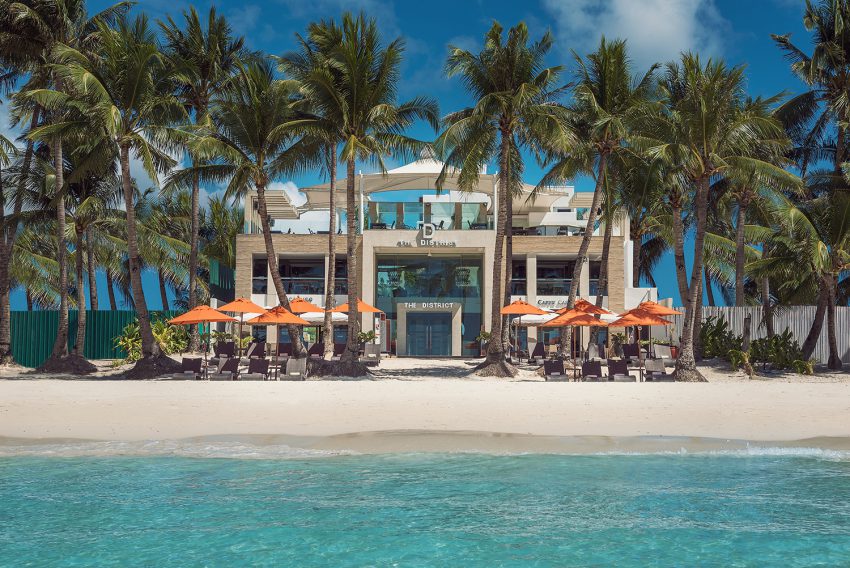 The District Boracay is located in the vibrant area 2 of the famous white beach in Boracay. The location could not be more central, it is 120 meters from the D'mall, on the doorstep you will find markets, restaurants, bars, dive companies … and one of the most beautiful beaches on earth. The resort has 48 rooms and suites, pool, jacuzzi, gym, restaurant, lounge (bar / restaurant) on the balcony overlooking the beach, spa and the waters of the Pacific literally just outside the hotel.
KNOW MORE HERE!.
Onde comer?
LEMONI CAFE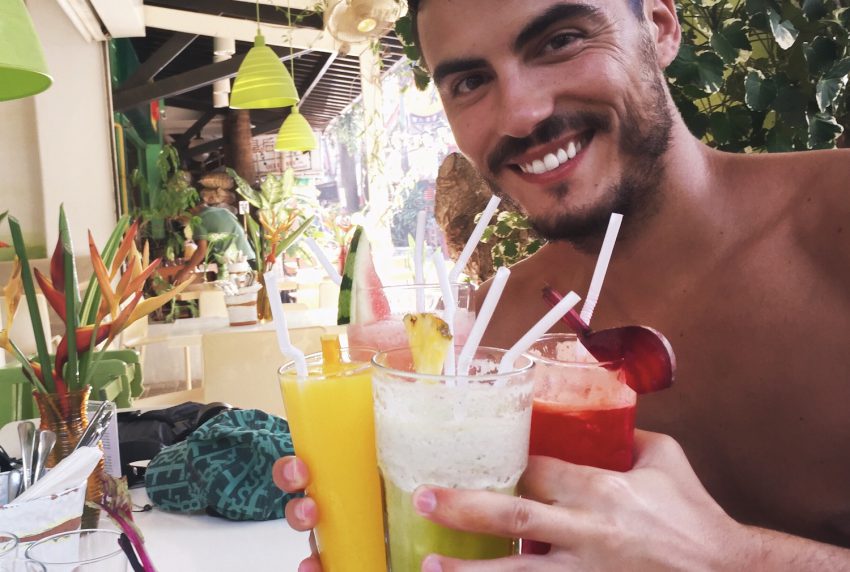 Lemoni Café is Julia's restaurant, owner of the Diniview Villas Hotel. It was undoubtedly where I better ate in Boracay …from natural juices to pastas, everything is delicious here! SABE MAIS AQUI.
SUBO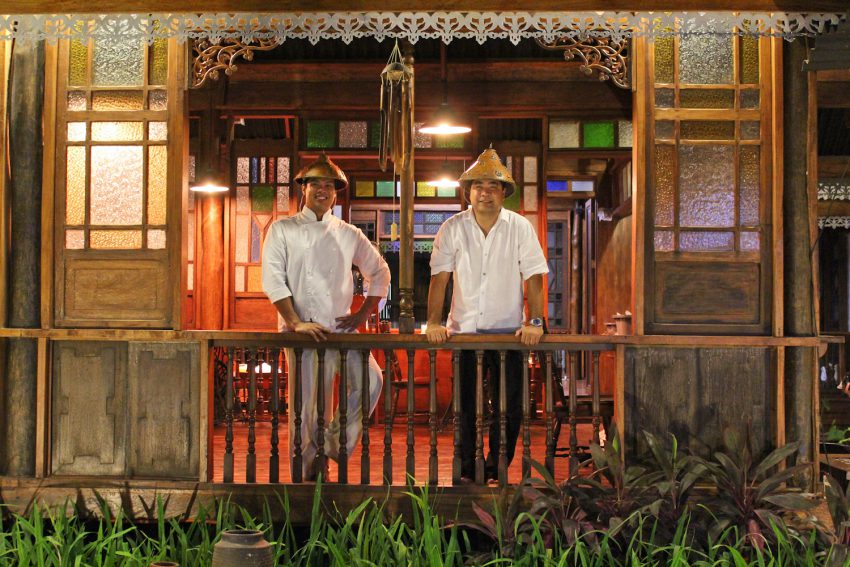 Subo is one of Boracay's best-known restaurants, not only for its delicious food but for the architecture of the restaurant. The restaurant was built by the junction of the structure of old Filipino houses. KNOW MORE HERE!
Where to relax?
Mandala Spa is undoubtedly the best spa in Boracay and one of the best in the Philippines. I had opportunity to visit and of course, have an incredible massage. It is located on the top of a hill overlooking White beach. KNOW MORE HERE!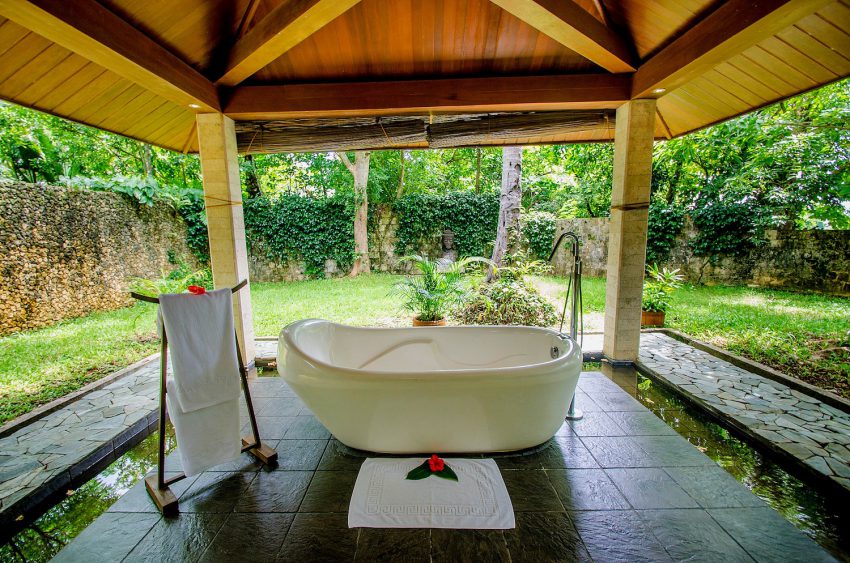 Tips when in Boracay
Boracay is a safe island (all the islands I visited are very safe), it is rare, but there are night robberies at the beach, I don't recommend you to walk alone in dark areas of White Beach.
Is probably the most touristy and expensive island in the Philippines! In case you want to save some money don't travel in high season, the island will be full and prices will be very high.
15 THINGS TO DO IN BORACAY
1 – Explore White Beach
Explore White beach from one side to the other. My favourite part is the right corner going to Diniview beach, is calm, clean, extremely beautiful! The beach has beautiful turquoise waters and it's super warm. Go through the bars, the shops, the markets, there is always something to do here.
 
2 – Red Pirates
One of the most popular beach bars on the island, a nice spot to have a beer and take a dip in the sea.
3 – Sail by boat!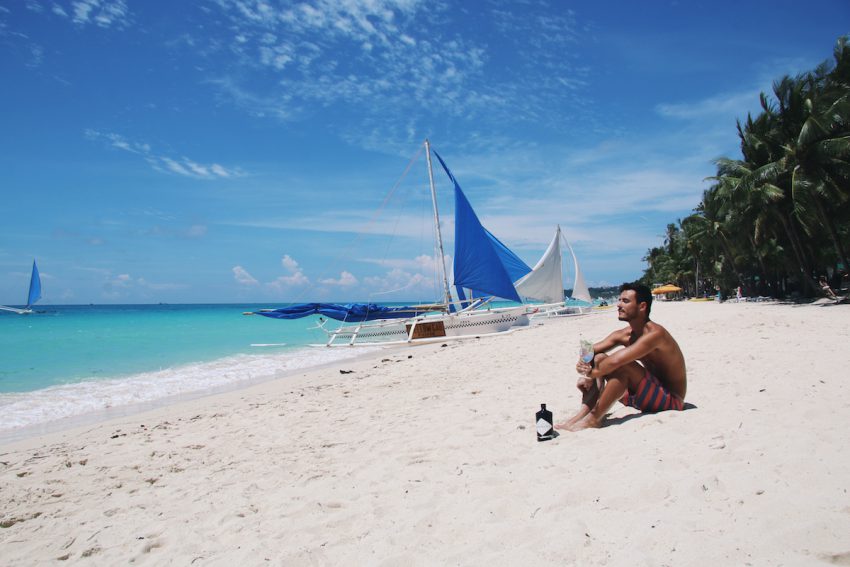 You can do itat the Red Pirates, they have a boat and they can take you on a journey to have a different perspective of the island. I made it during sunset and asked to dropped meoff at Diniview beach, you'll see why next.
4 – Watch the sunset at Spider House!

It is the best known bar on the island, it was built on the rocksnear the sea, it is beautiful, and you can spend the day there throwing yourself into the water, drinking, eating … it has very good music and a fantastic athemosphere.
5 – Have a Marmaid class.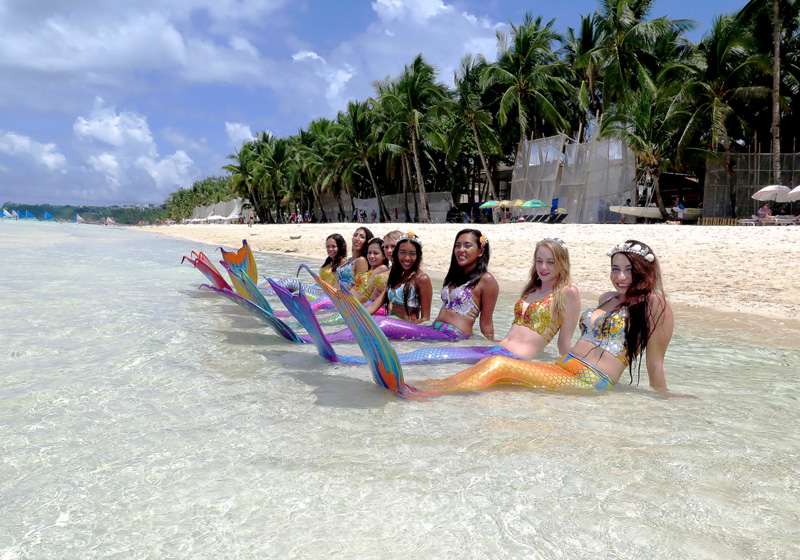 Yes girls / I was challenged to do a mermaid class and I had a lot of fun! Find out more about the Mermaid Academy HERE.
6 – Massages!
There are massage benches every 20 meters, they are cheap, they cost around 300 to 500 P, enjoy! For a more professional massage visit the Mandala Spa, it is beautiful and they have wonderful treatments.
7 – Nightlife
Boracay is known for the numerous nightclubs and bars, White Beach is full of them. You'll see many dancers "playing with fire"! Have a drink at Exit bar, it's my favorite!
8 – Karaoke
Filipinos love to sing, and it's amazing that most of them have a great voice. Go and do not be ashamed, there are also many who don't sing a shit, most of them tourists, so don't be shy, have fun. You will find Karaoke in many bars on White Beach.
9 – Diving
I didn't do but I met many people who work in diving, they showed me photos of incredible places, sharks, rays…
10 – Meet the locals
I met many people in Boracay, specially locals how showed me the best secrets of the island. Turn of your wifi and speak with people! 🙂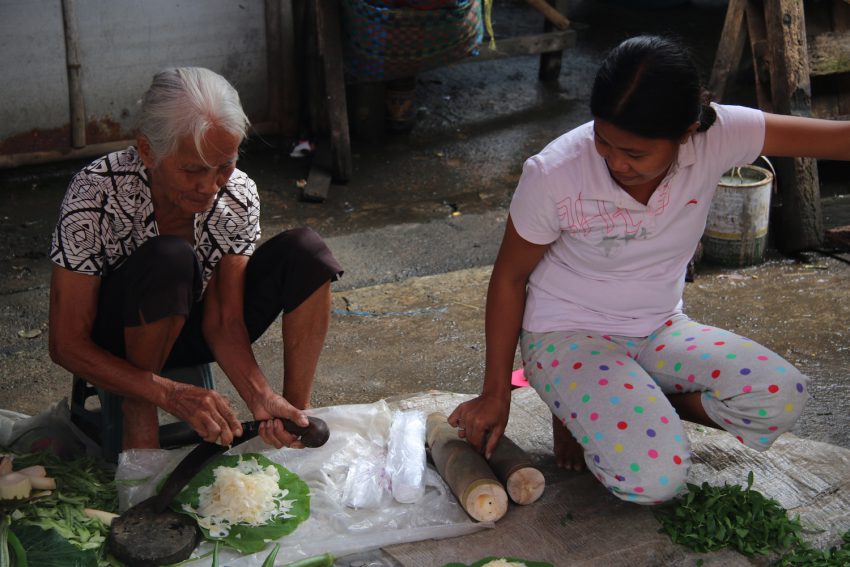 11 – Take a swim at night before you go to sleep.
Your hotel is right next door, enjoy!
12 – Build a sand castle.
You will find many sand castles made by kids. Ask a child to help you doing one with your name.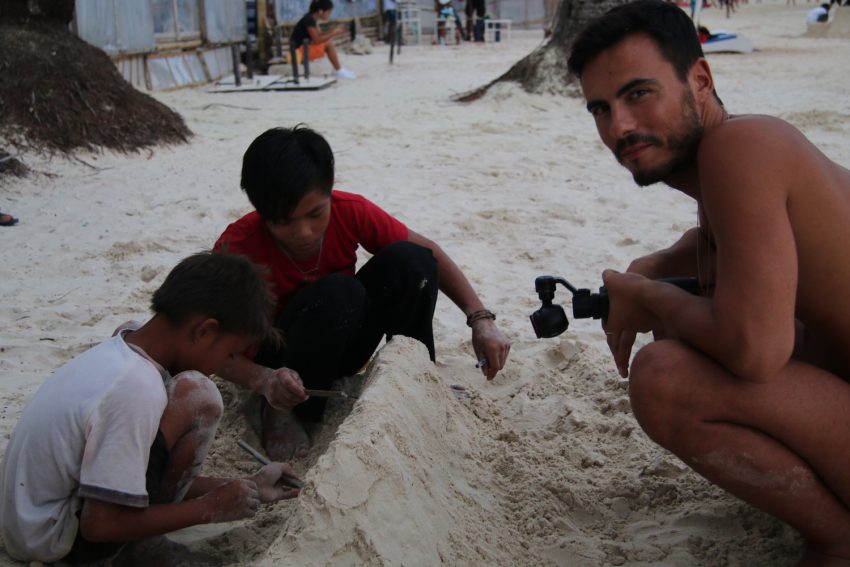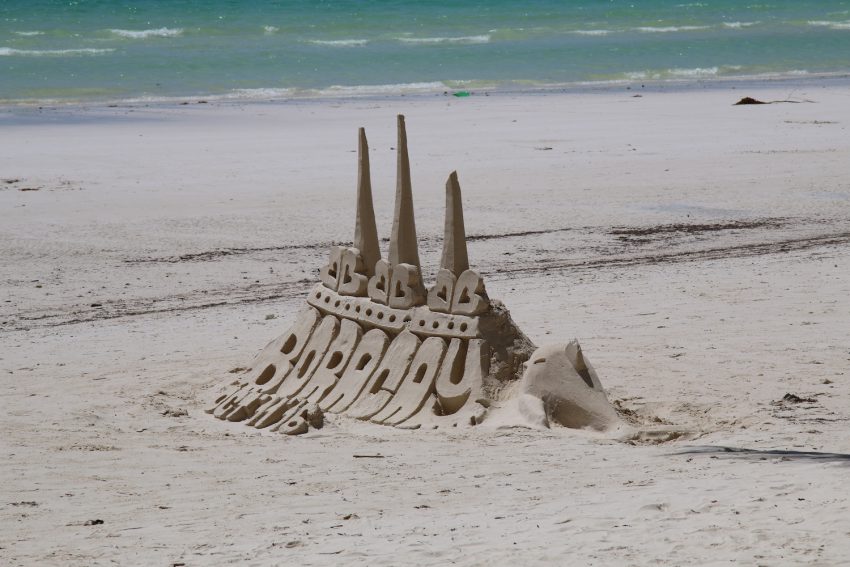 13 – Go to Puka beach
Puka beach is located in the south of the island. It's a beautiful and almost deserted beach, at least compared to the white beach, there are no resorts or restaurants, there are small bungalows that serve some food and drinks. It has a very cool, relaxed atmosphere and is surrounded by rainforest. There you'll find the huge bats protected by an association made by the owner of the Diniview Villas, I went to see them and they are in fact incredible.
14 – Diniview Beach
A small beach with some small resorts and bars, is very quiet and ideal for those who don't like crowds!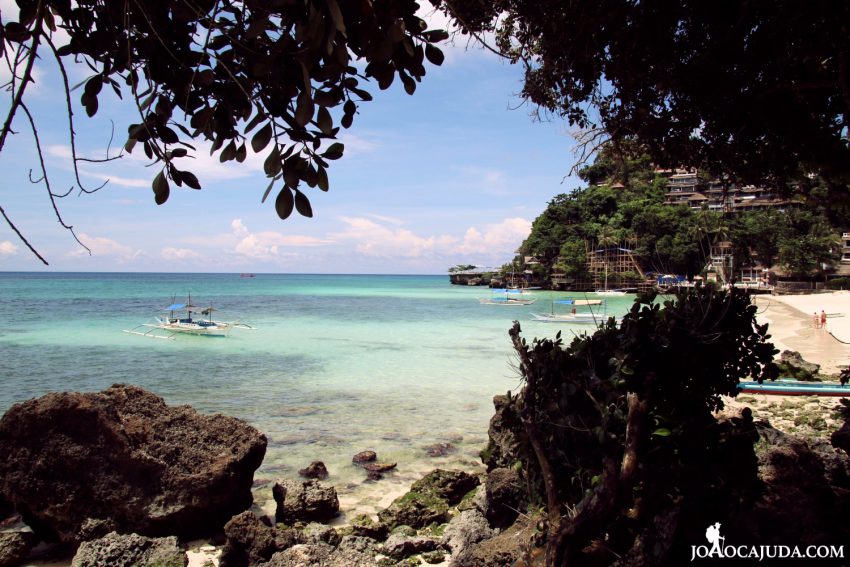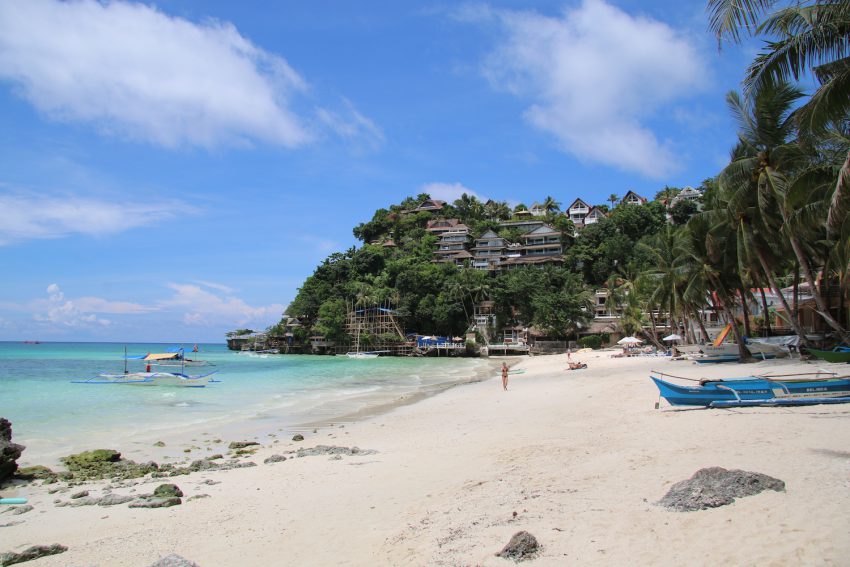 15 – Try to get back home!
I'm sure you'll love Boracay, and it will be hard to go back home again!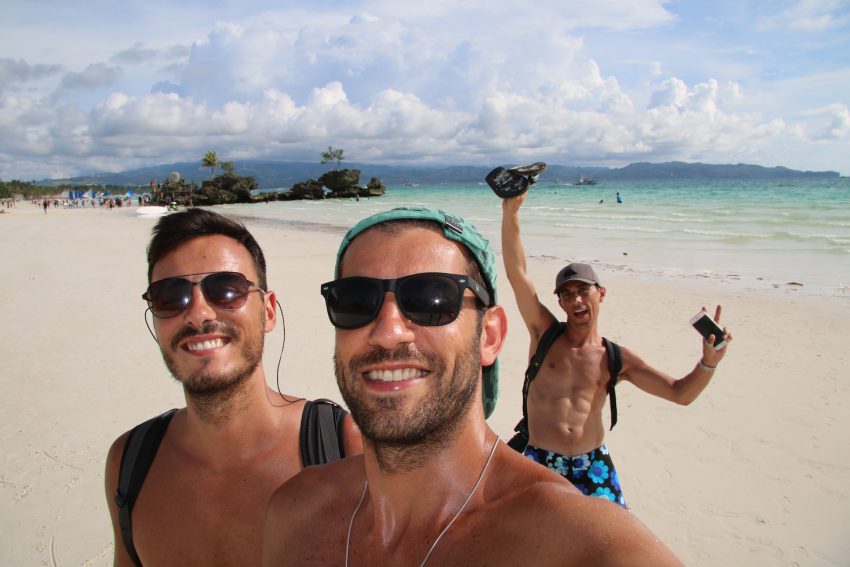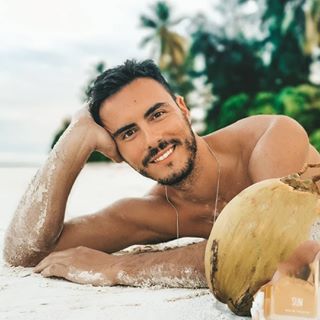 Hi! My name is João Cajuda, I'm a travel blogger from Portugal and founder of this website. In this blog I share my adventures around the world and give you tips about hotels, restaurants, activities and destinations to visit. You can travel through my videos or join my group tours that I organize to selected destinations. Visit my Adventure Travel Agency LEVA-ME and join one of my journeys!