Contest – Win a HP Sprocket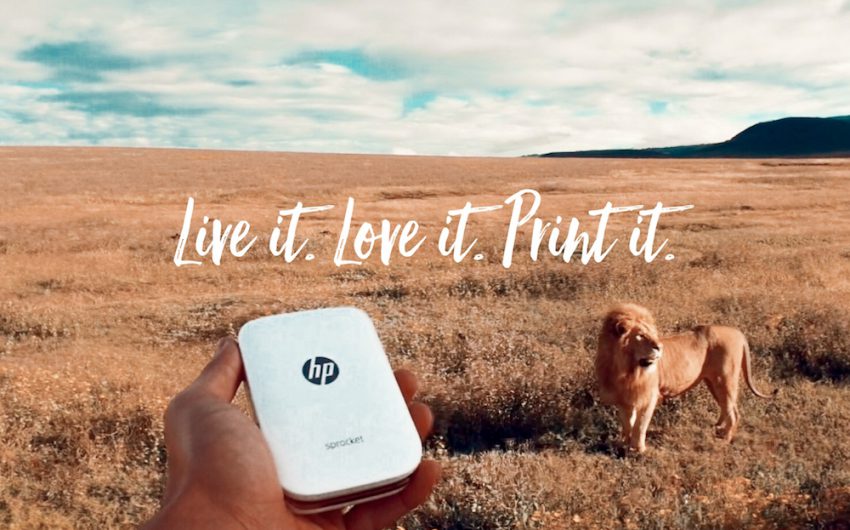 I've already told you about the Sprocket, the HP's mini printer, which is nowadays my new friend now 🙂 and it can also be yours, find out how to win one at the end of the post!
I always bring her with me on my travels, I took her to Thailand a few months ago and obviously I also took her on my last trip to Tanzania. I always take thousands of pictures of the animals and then I never see the photos again. This time I had the Sprocket to print the photos I like the most. It is very light and small, sometimes I was searching for her in the middle of the jeep, between lions and cameras, photo here, change the lens, "where is she?", "I already lost it!" No! Is in my pocket.
Is practical, and I always like to give a gift to the people I meet on the road… The cool driver who gave me a ride, a family that invited me to have a cup of tea at their home. .. I always shoot a photo print, I write back a"thank you" and sometimes my contact and I offer them as souvenir. In Tanzania I gave a photo to a Masai tribe I visited, as you can imagine, photos on the phone is already a strange thing for them, so to see that moment printed on a paper was the joy of the day, especially for the children. They were really incredulous eheh, it was beautiful.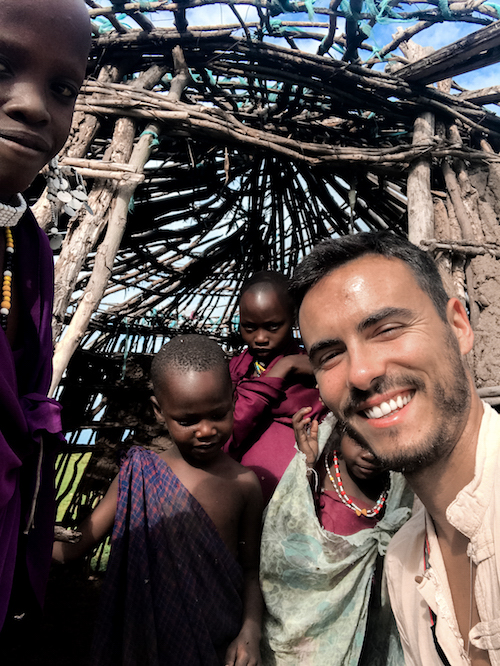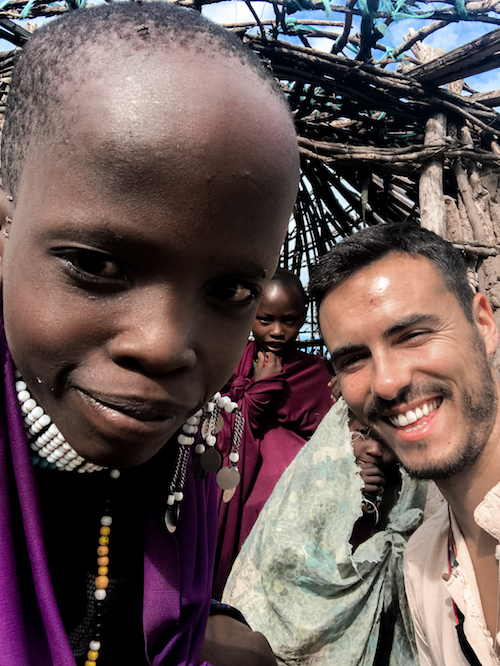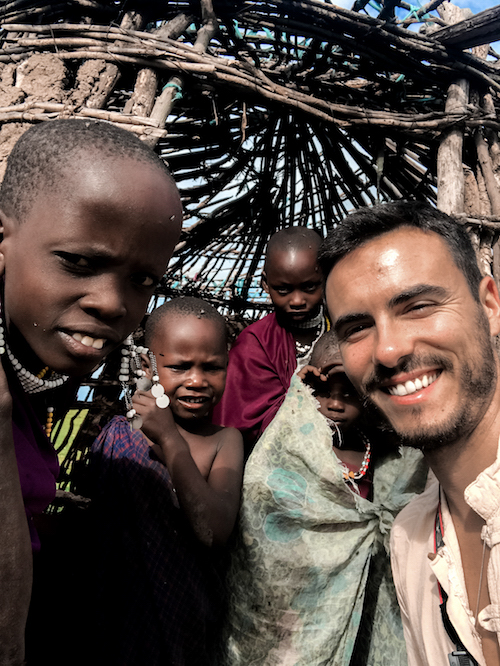 I also gave few photos to some of my group's travelers, I had a young couple waiting for the first child, I took a picture of them while they were sleeping on the bus, he was with his head on her belly as if he wanted to hear something, or maybe just because it was a great pillow 🙂 It was a beautiful photo, I printed and I gave to them at the end of the trip as a souvenir. I also took one with a girl who came in the group who wanted to surprise the youngest daughter who is a fan of a Tv Series I was acting in the past, I'm not sure if she will recognize me, the printer does not turn back time and I am not going to young, eheh.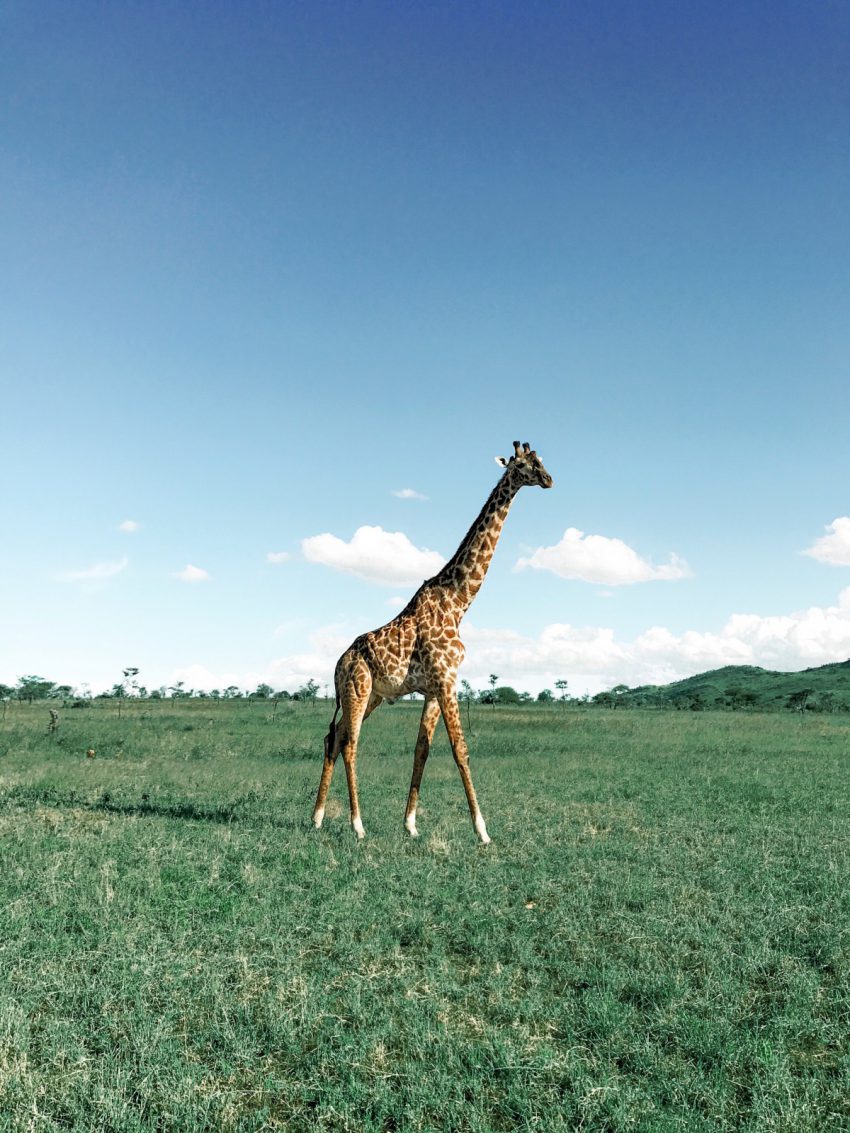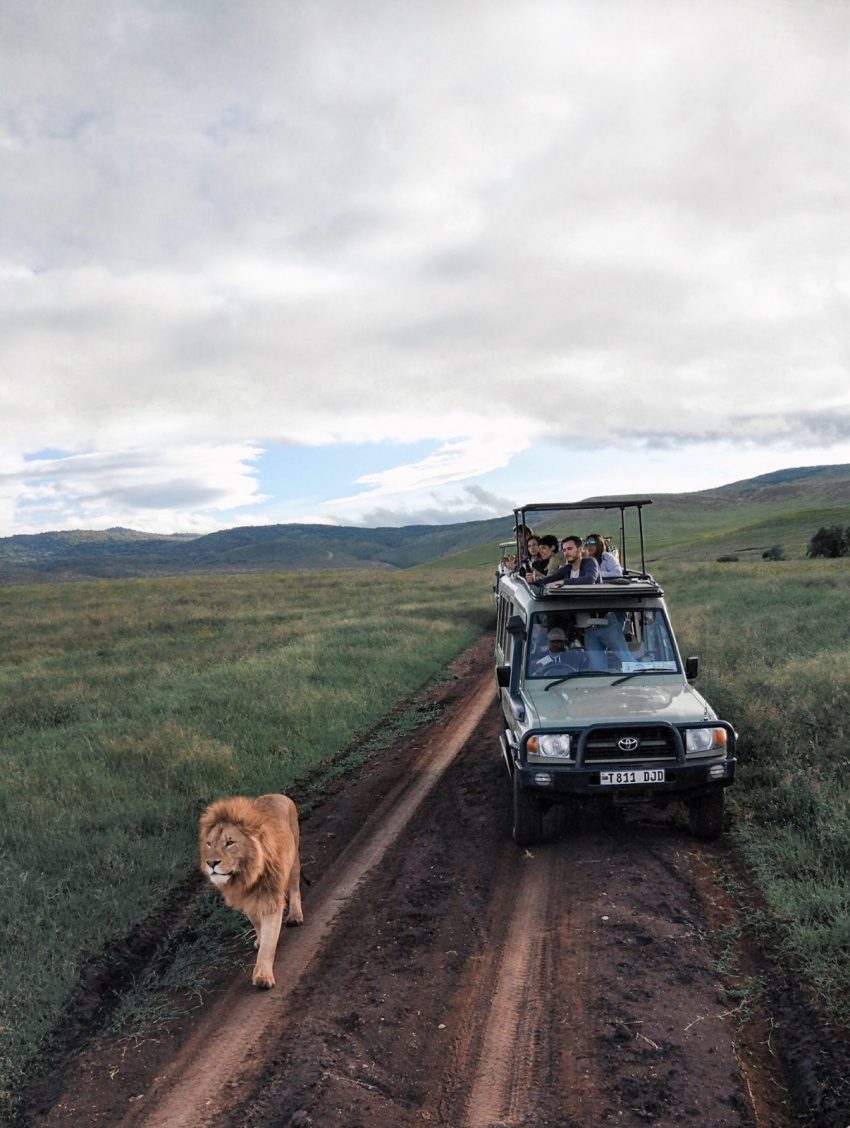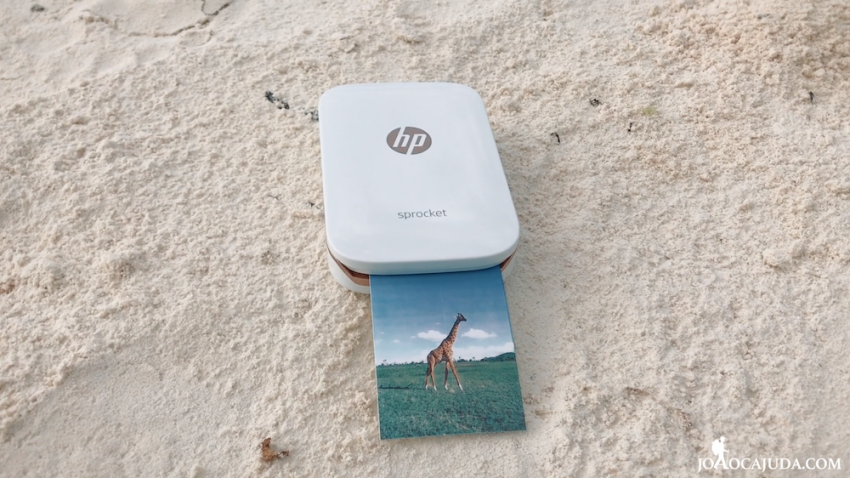 Anyway … I gave a photo to the lady of the hotel who was very kind, to the kids on the beach who showed me the sea stars, to the snorkeling instructor, to the hotel guard who took us to the rooms at night so no leopard could give us a bite, and many prints for me that I already have them on the wall of my office, on my world map to remind me of those moments. Check out the video I made with HP Sprocket in Tanzania.
VIDEO TANZANIA
As you saw, it is always a funny and personalized memory, and you can even write in the photo itself through the HP app.
Now that summer has arrived, I will not give a rest to my Sprocket with the amount of photos I will take and print on the beaches of our beloved Portugal. And you can have one too! How?
 
GIVEWAY
Now let's get down to the business … Do you want an HP Sprocket or not?
In April I had already shared a giveaway where HP awarded three winners and now the contest is back !!! What? Again? Yep! HP is developing yet another contest so you can also make the most of your best moments this summer, take photos of your travels, the dives, the sunsets, the nights, the scalds, that summer love … All that You need to do is share your best photos at summer festivals … and it really comes in handy because they're starting! … Wait, how come you're not going to any summer festival? Come on! Go to the door, do your own festival at home, dress yourself like Lana del Rey, do something, but join the competion!
Is very easy. You only need to share on your Facebook or Instagram a photo with the hashtag #HPNoMeuFestival
The competition takes place from 29 June until 23:59 p.m. on 23 July. The more fun and original photos you share the more likely you are to win
There are three prizes at stake, each of the prizes are composed by:
1st Place: 1 HP DeskJet 3700 + 1 HP Sprocket
2nd Place: 1 HP Sprocket
3rd Place: 1 HP DeskJet 3700
To know the regulation of the contest and all the details visit this link of HP.
The winners will be announced days after finishing the contest here and on the HP facebook page.
PS. I'm gonna see all those photos of you! GOOD LUCK! 🙂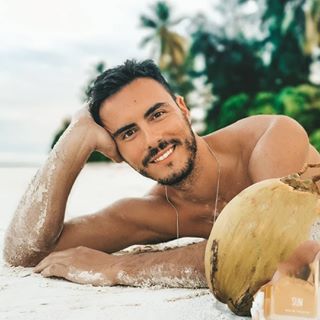 Hi! My name is João Cajuda, I'm a travel blogger from Portugal and founder of this website. In this blog I share my adventures around the world and give you tips about hotels, restaurants, activities and destinations to visit. You can travel through my videos or join my group tours that I organize to selected destinations. Visit my Adventure Travel Agency LEVA-ME and join one of my journeys!