Buenos Aires – Top 10 Things to do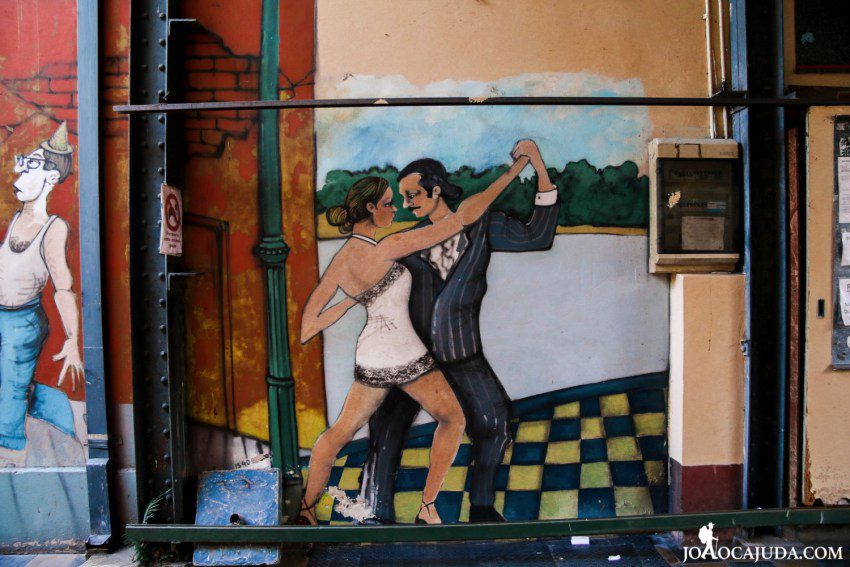 Often called "Paris of South America" ​​… after arriving in the city I understand why, however for me, that I am now in the taxi on the way to the hotel, it seems more that I am in a mixture of Rio de Janeiro with Cuba and with Madrid, confused? Well maybe is the palm trees and the vegetation in the middle of the streets that remind me of Leblon, maybe it's some old cars or colonial houses that remind me of Havana, maybe it's the huge avenues with monuments and imposing buildings that remind me of Madrid (Taxi driver speaking Spanish also). I come with zero expectations of the city, although all the people told me, "You'll love!" Well … I loved it, Buenos Aires is an incredible city full of life, in this post I'll tell you what I liked the most and 10 things you can't miss when visiting the city.
Watch my video about Buenos Aires
When to go?
Buenos Aires is a city that is good all year round, but for those who like to travel and enjoy the sun, it is best option to go from October to March. I came in January, is almost 40ºC outside but this does not bother me at all. I only feel that people are on vacations and have fled to beach areas, so the city is not at its normal pace … On the other hand, this is good, less people, less confusion to walk around.
How to go?
By airplane seems to me the most obvious option for those who go from Portugal ehehe, there are no direct flights from Lisbon, so you will always have to do a stop-over in Madrid or in another city. I went via Madrid and the flight was 9 hours.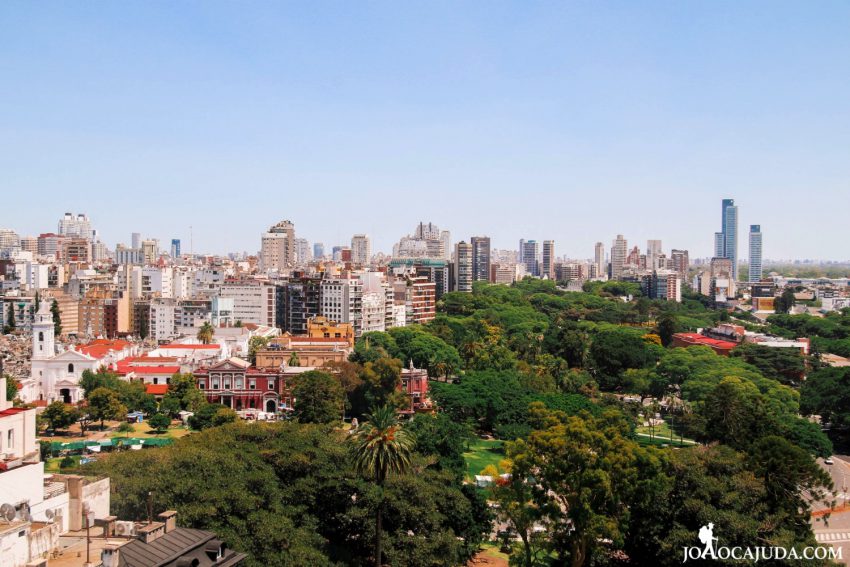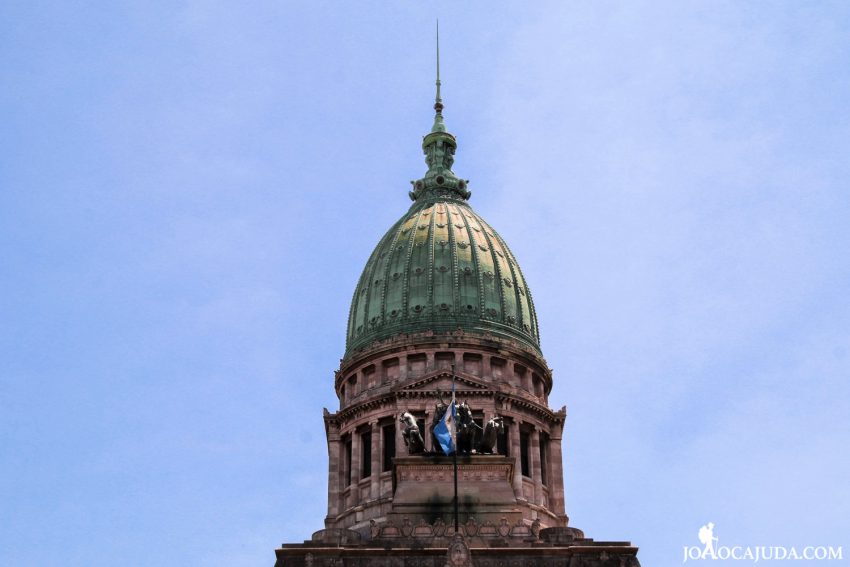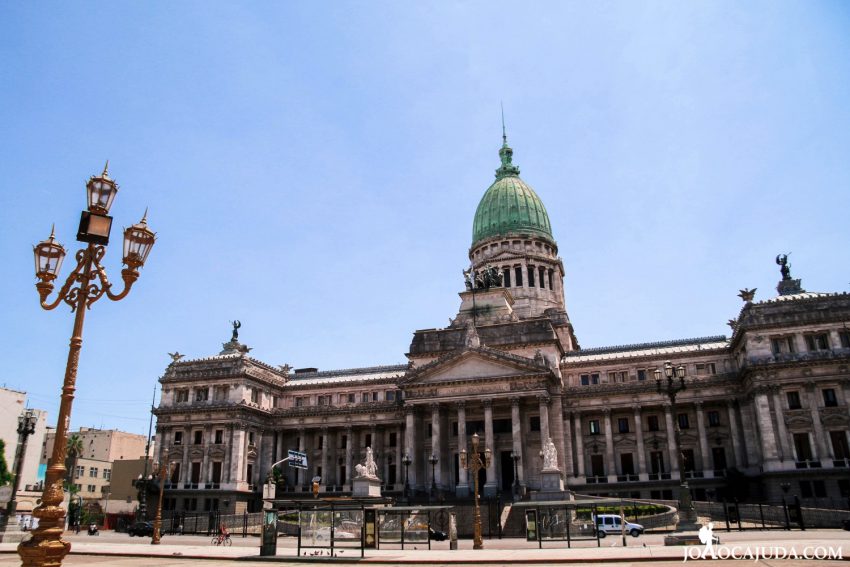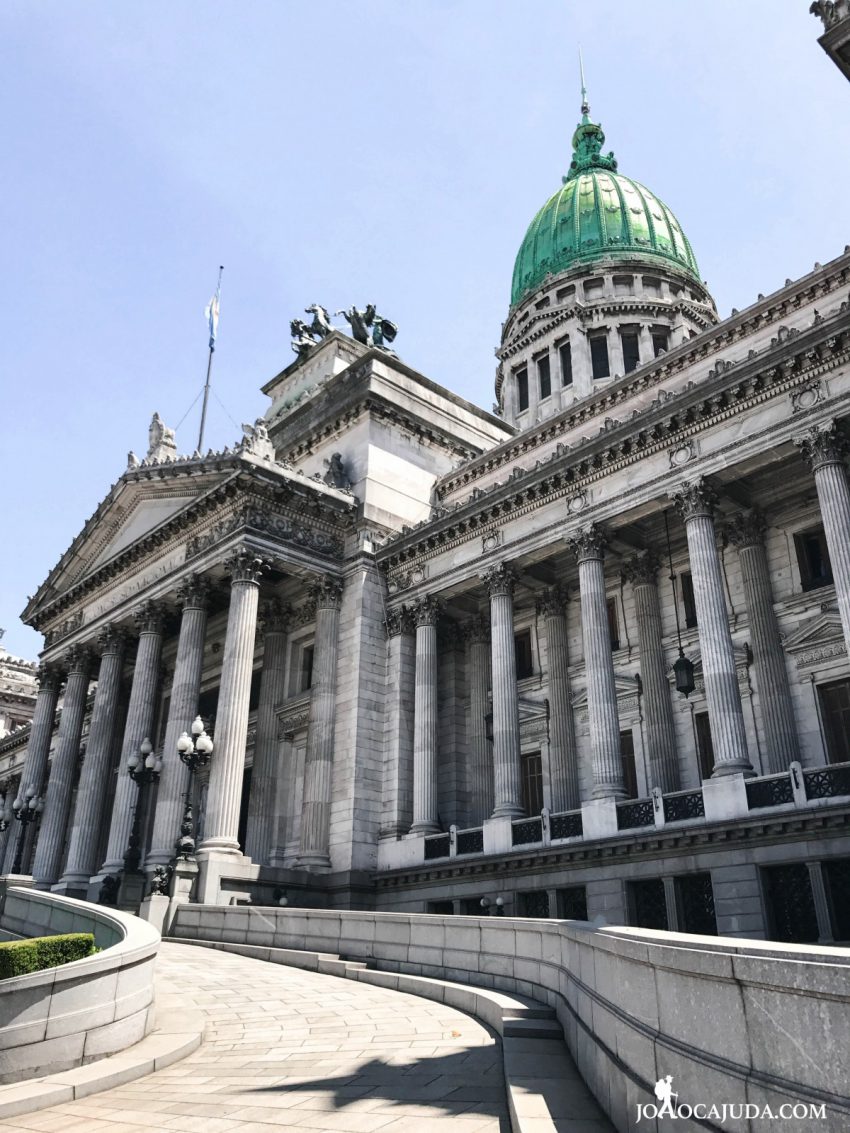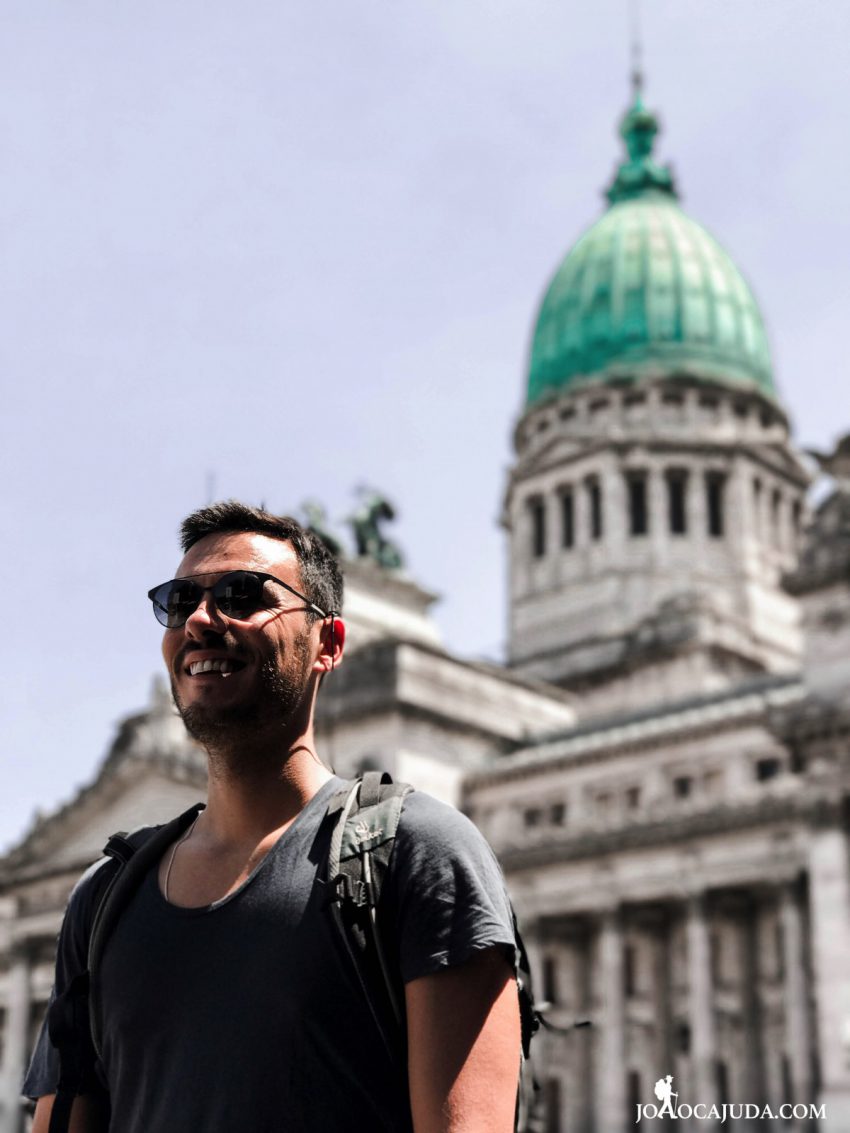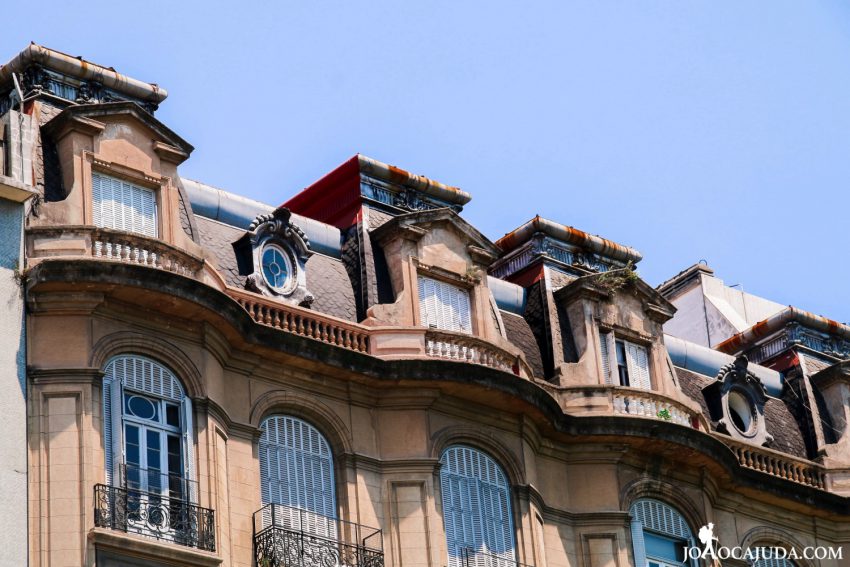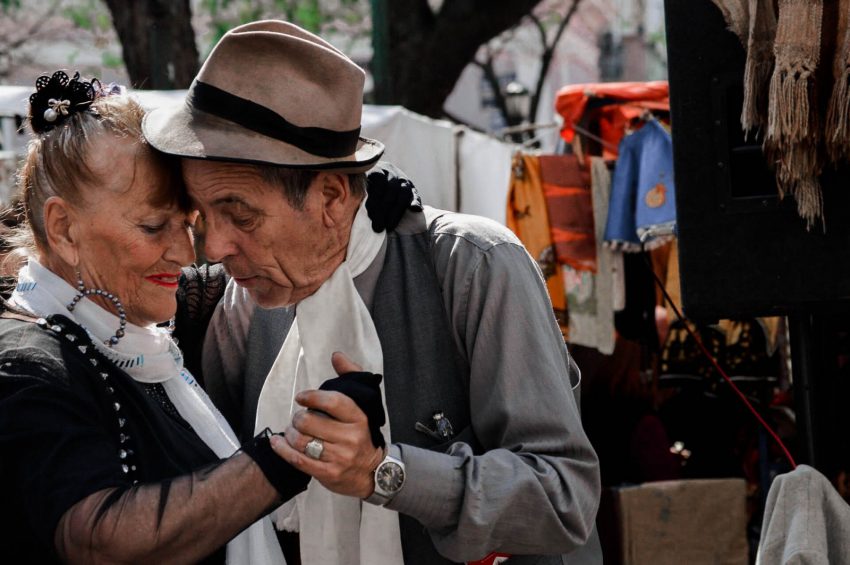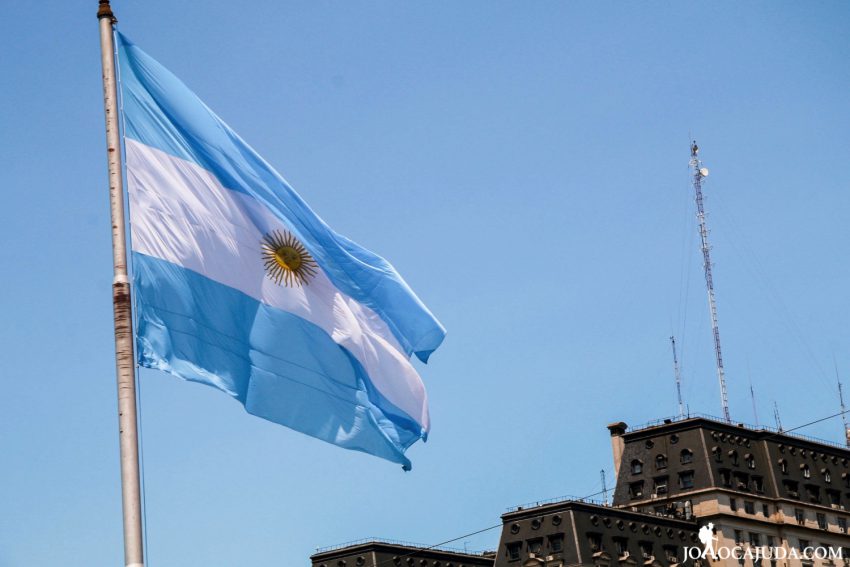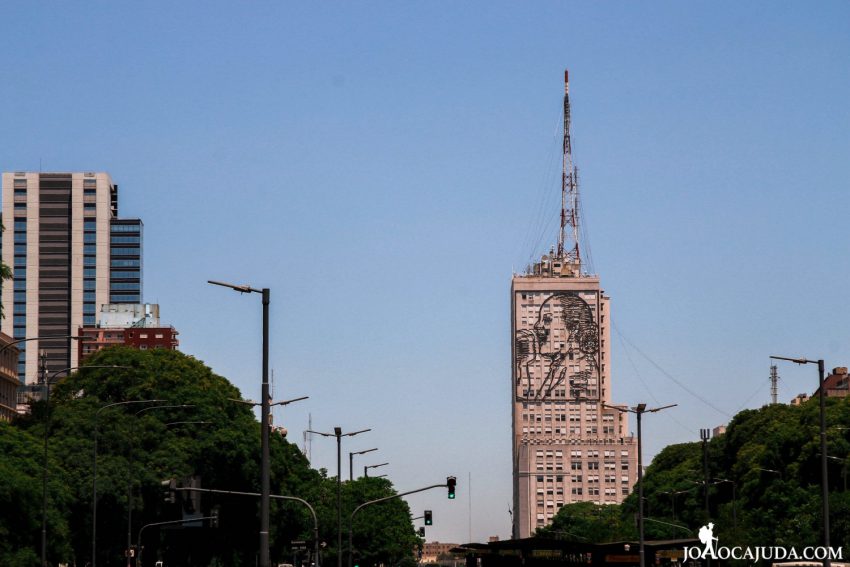 Where to stay?
Located in the most elegant neighborhood of Buenos Aires, Recoleta, the Alvear Palace is probably the best hotel in Argentina and for many, in South America. With almost 100 years of history, the imposing building conceals within its interior a luxury capable of surpassing all expectations. In this post I will show you its interiors and tell a little of my unforgettable stay in Buenos Aires.
Where to eat?
I thought about not writing this section. I was so disappointed. I always thought I would love the food in Buenos Aires, but I actually ate badly and paid so much for every meal. Maybe it was bad luck, I don't know, I probably went to the worst restaurants maybe lol.
The only place where I ate well was at "The Argentine Experience" which is almost like a cocktail and Argentine food workshop where you are the cook. It was a fun night, the food was good, but I found it expensive, 135 $ US per person.
Please give me some tips from good restaurants in Buenos Aires!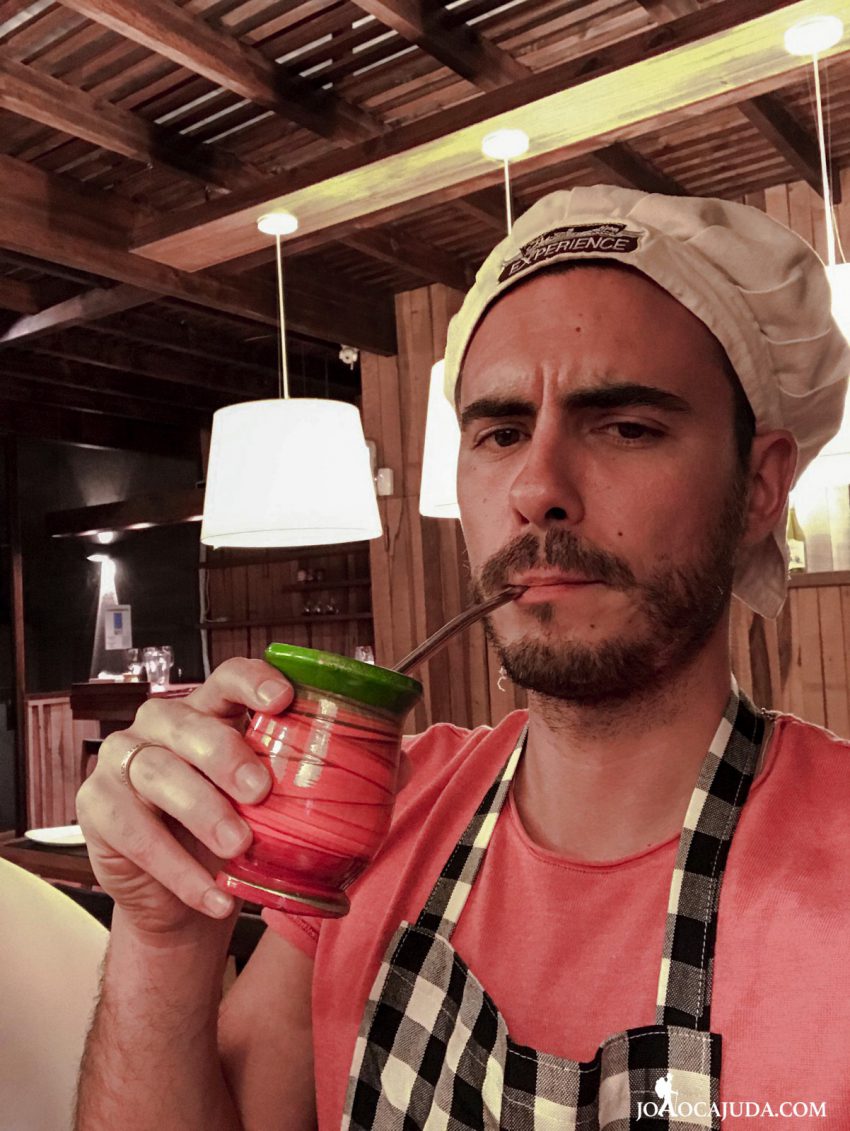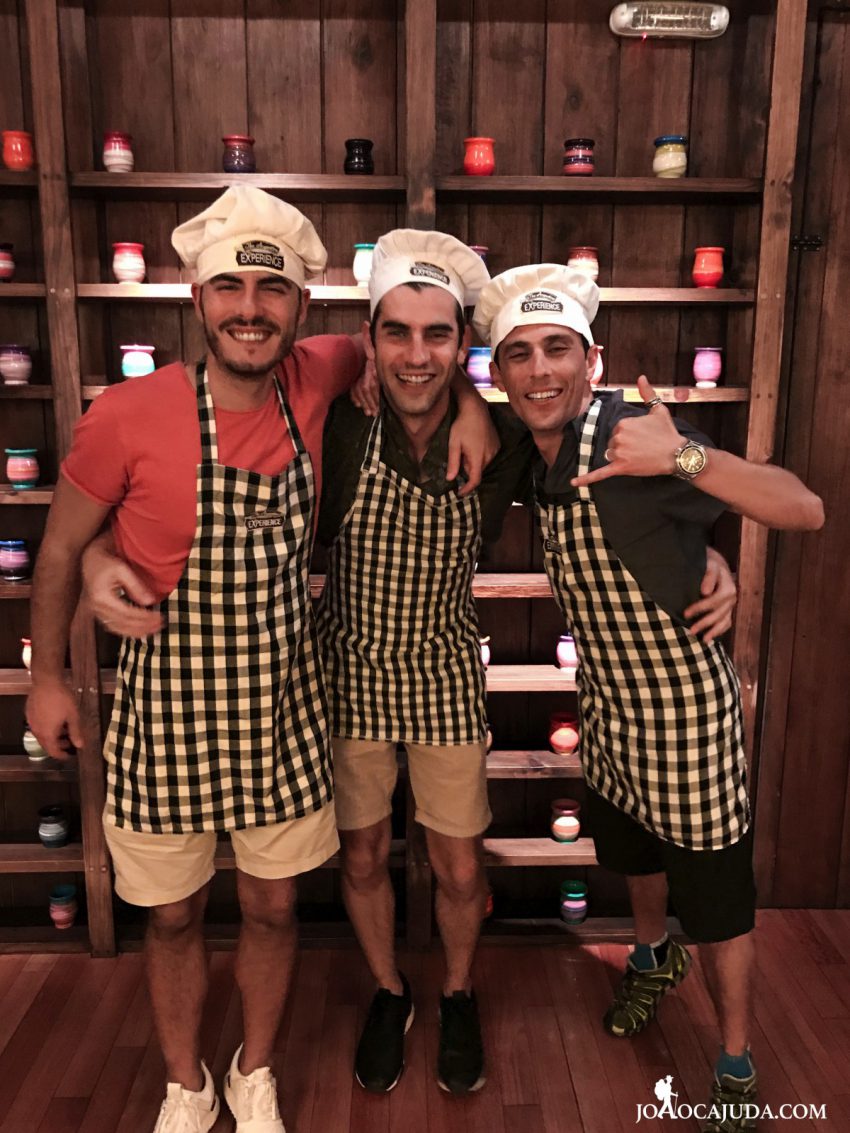 Transportation
Buenos Aires is a flat city so walking is the best option, that's what I did most of the time and I think it's the best way to get to know the city, even though at the end of the day I was exhausted. However some neighborhoods are quite distant, I opted for those tourist buses, I bought a 24 hour pass and I stopped and explored the different areas at my passe. The price of the ticket costs 45 $ US, it's a bit expensive but at the end of the day it pays off because I got to see almost all the main neighborhoods and you can go on and off whenever you want. In addition you have the metro and taxis, which are not expensive. Taxis are normal, good condition. The metro is quite old, is over 100 years so don't expect it to be very modern or clean.
I don't recommend you renting a car, the city has a chaotic traffic and parking is not very easy.
Money
The Argentine currency is the Argentine Peso (ARS). I recommend that you exchange money at the airport, there is only one bank to do it, but you will easily find it if you ask for the Bank of Argentina. The currency was very good, in fact it was the best I found in the whole country.
Argentina was a few years ago a cheap country to travel, nowadays is the opposite, I find everything very expensive, all the meals is above 20€, drinks the same, clothes never!!!
TIPS
Some precautions must be taken with taxi drivers who try to take advantage of tourists. It is common to change the notes and give fake money in the change. Try to give the exact money to avoid these situations. In my hotel for example all the notes were stamped by the reception so I could easily recognize them.
There is a ridiculous fee in some restaurants called "Cubierto". I don't understand what's this rate is for, I don't even think they know, when I questioned they said it was a fee to pay for the use of cutlery, table cloth, dishes, chair …. Ridiculous. And don't confuse this rate witht the employer tip, you still have to add more money at the end of the account. The restaurants that charge this rate have written in the Menu, in tiny letters lol, I basically felt cheated. But I was not fooled any more, before I sat down somewhere I always asked if I they have "Cubierto".
Take an adapter to the outlets, they are three-pronged.
10 Things to do in Buenos Aires
La Boca
The neighborhood of La Boca is the most typical of Buenos Aires. It is very picturesque and with dozens of houses in a colonial style that reminds me  so much Hanava. The houses are colorful, lined with plaque, you'll find many shops with crafts and souvenirs, restaurants, bars. It is mandatory to visit some cafes like the Caminito that also gives name to the main street. It is advisable that you do not venture too much for the surrounding streets because it is a dangerous neighborhood. Residents came to warn me to hide my camera because some people had just robbed tourists few meters away, in fact I did not see anything and I thought it was quiet, but I was always with my eyes open.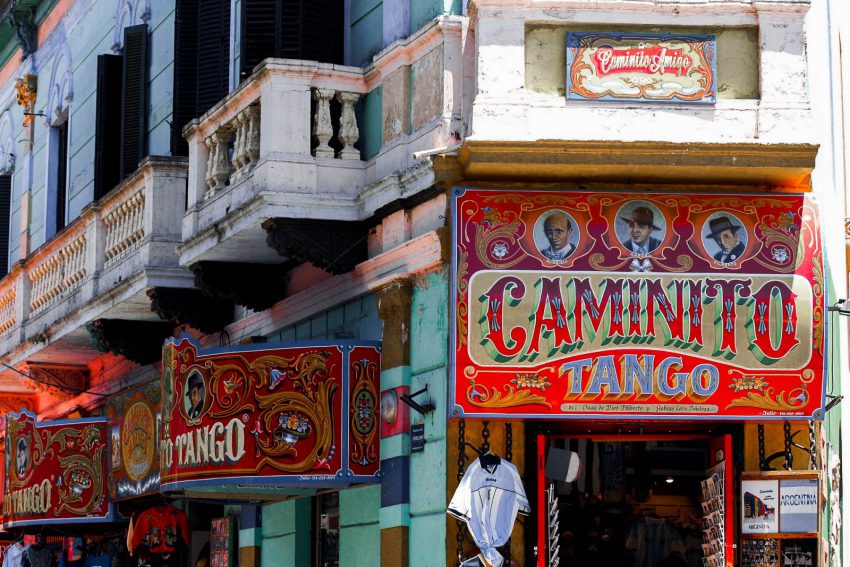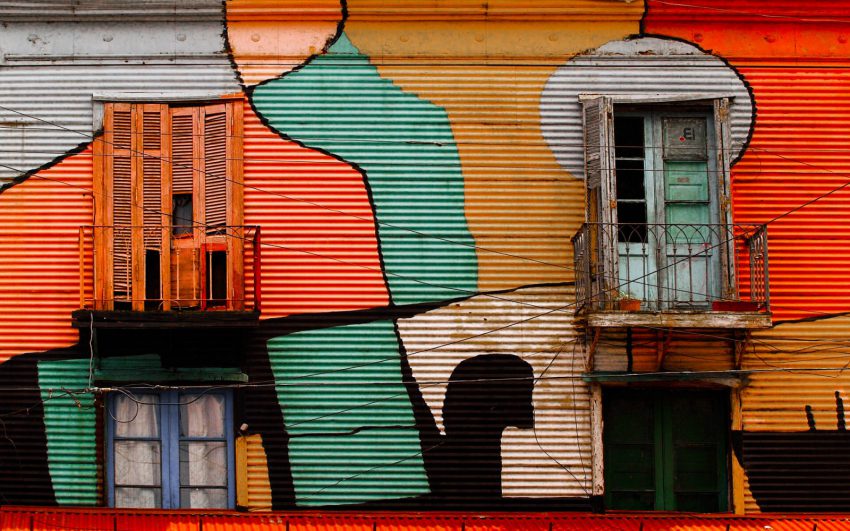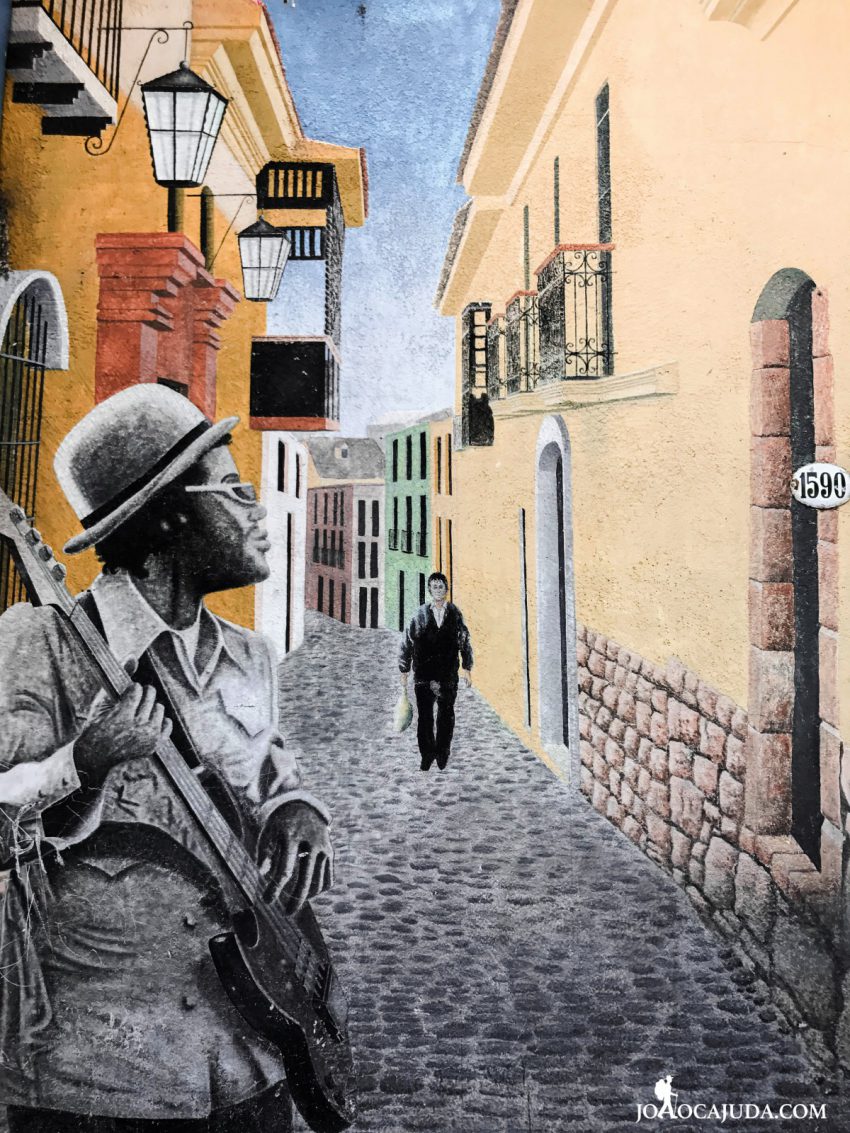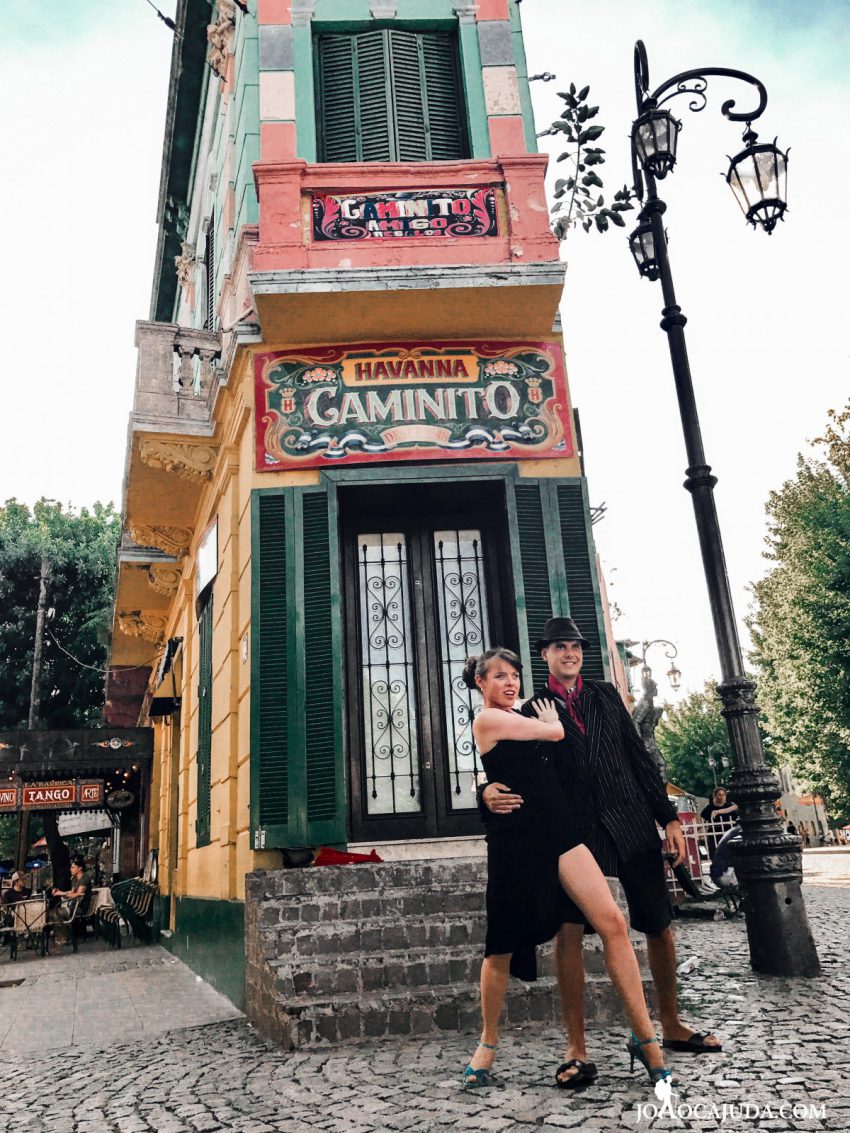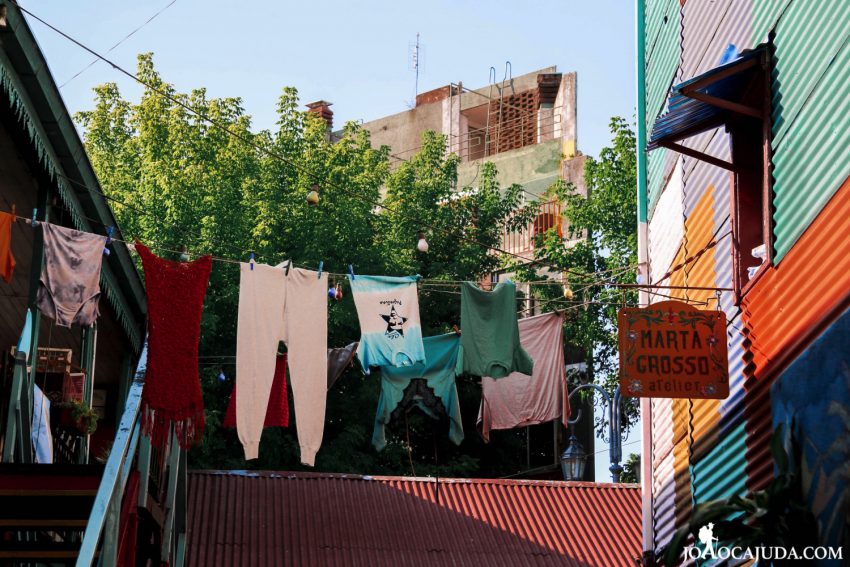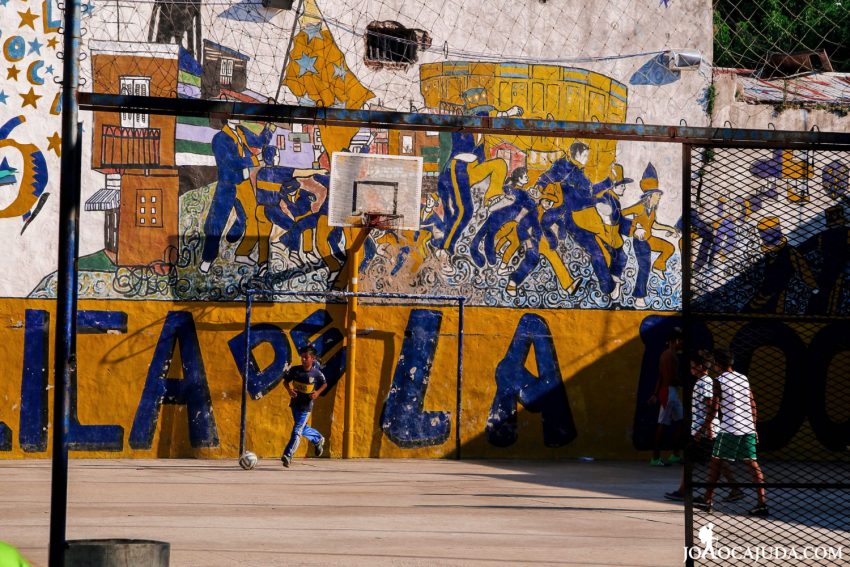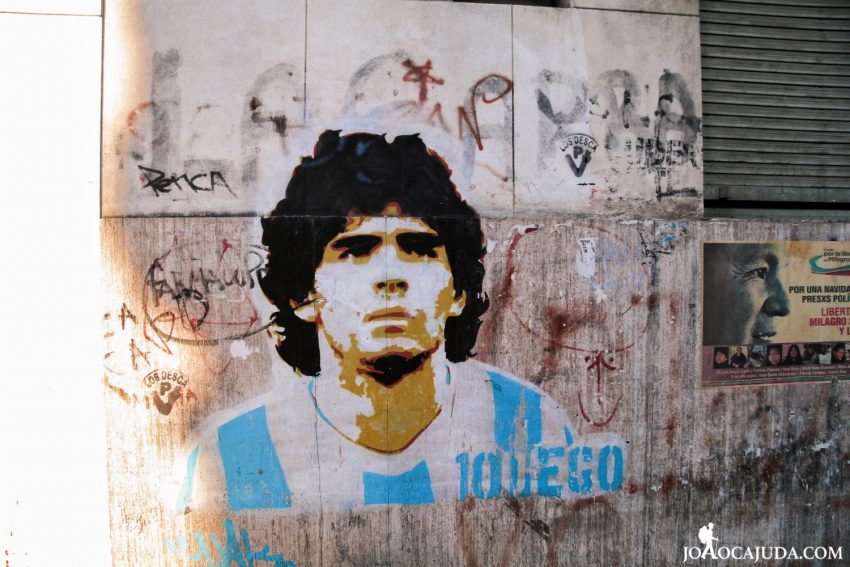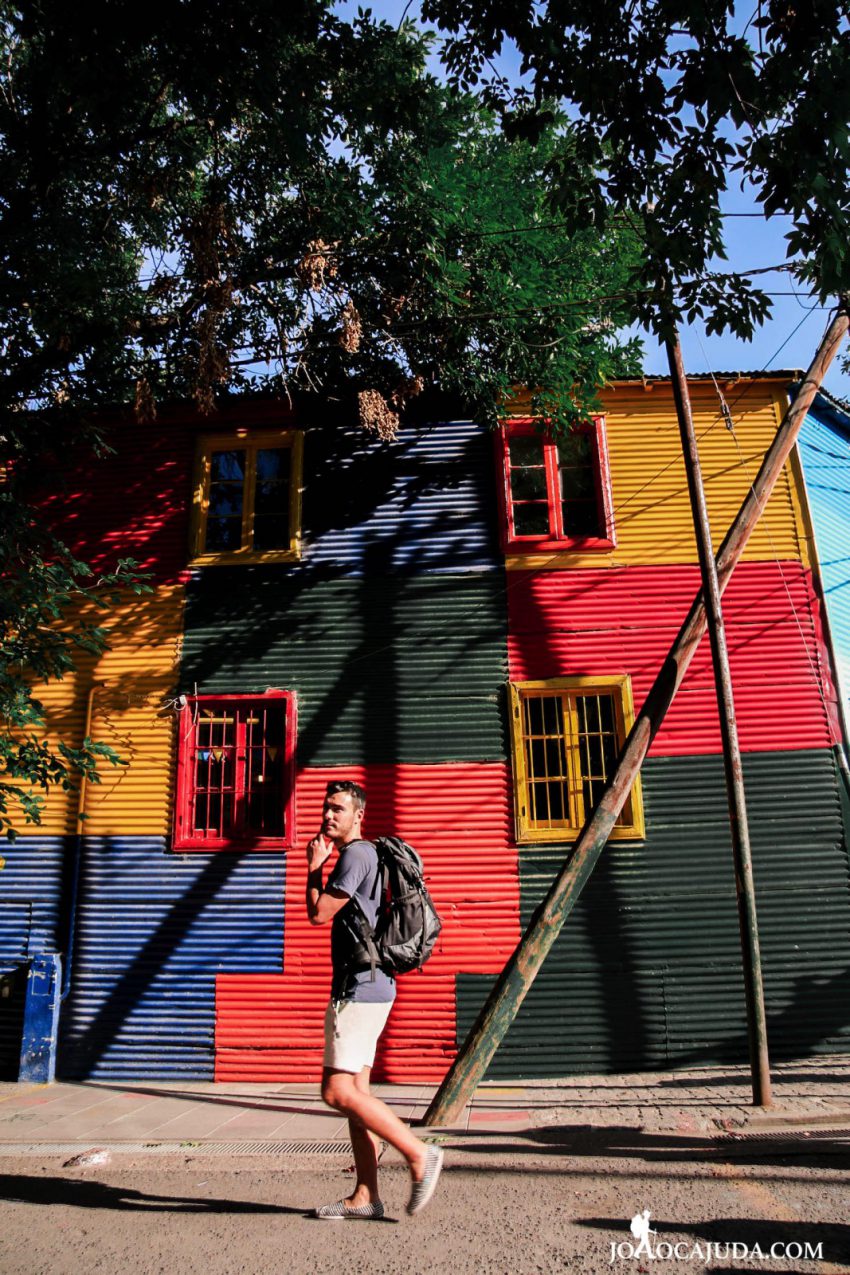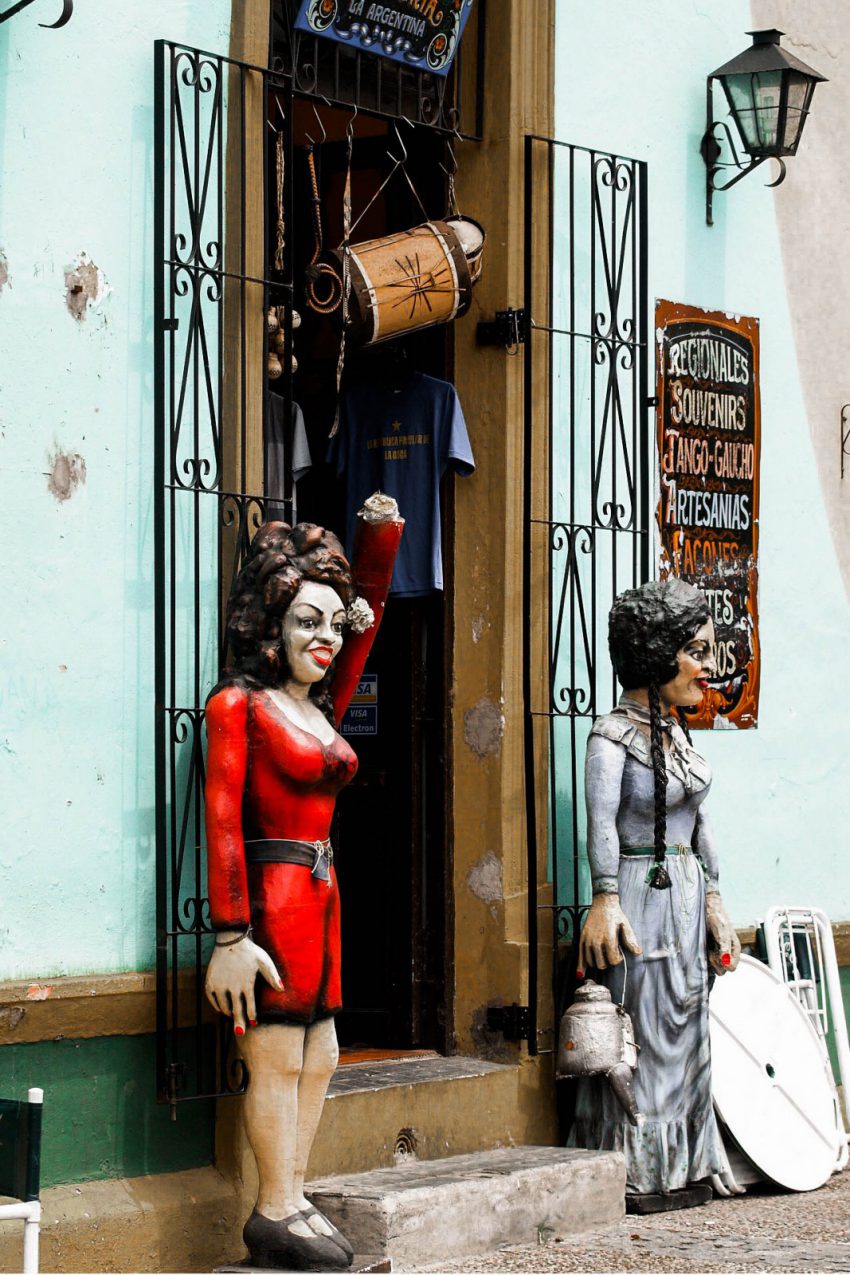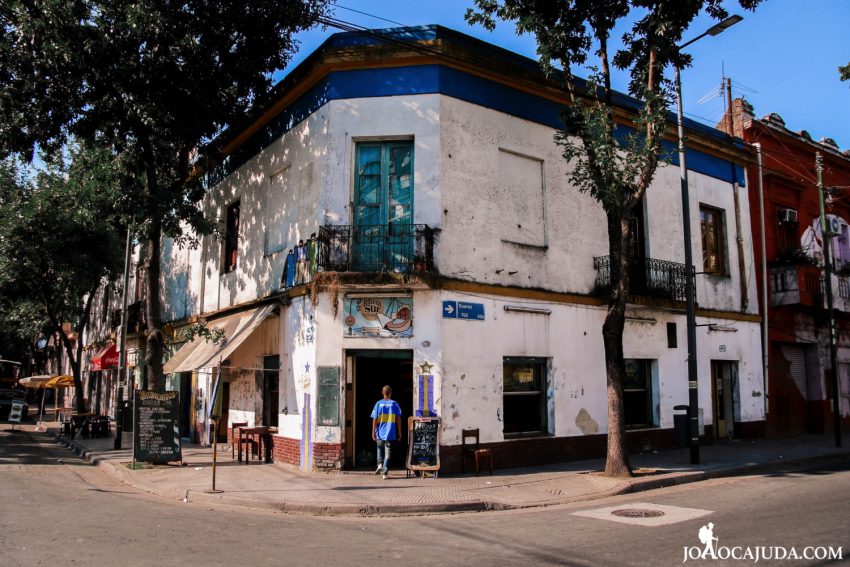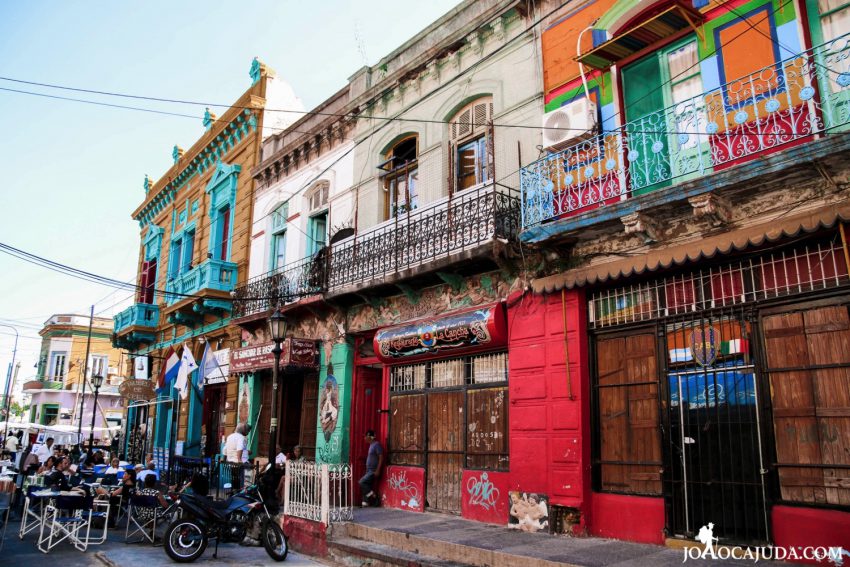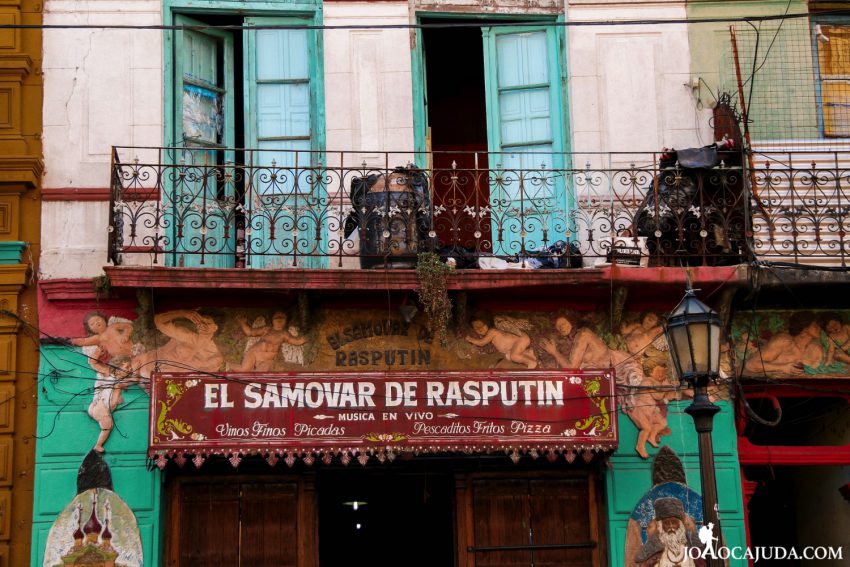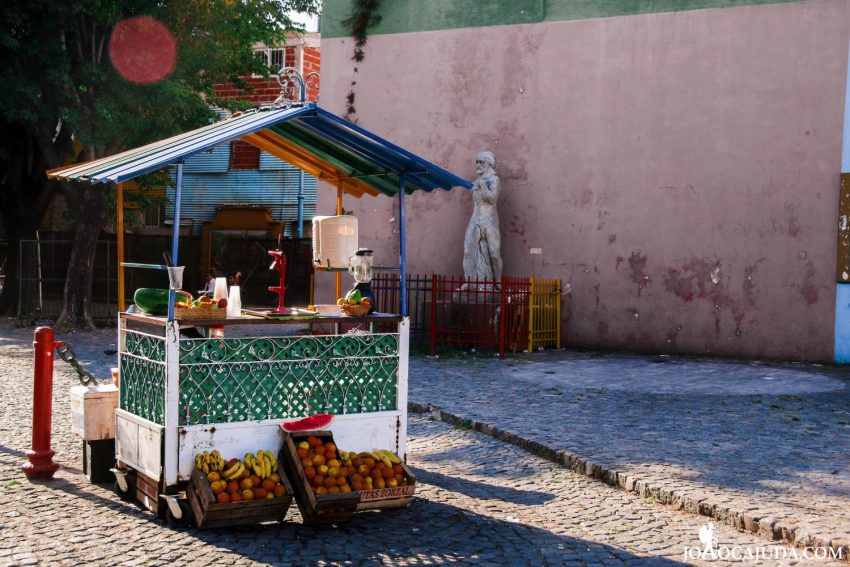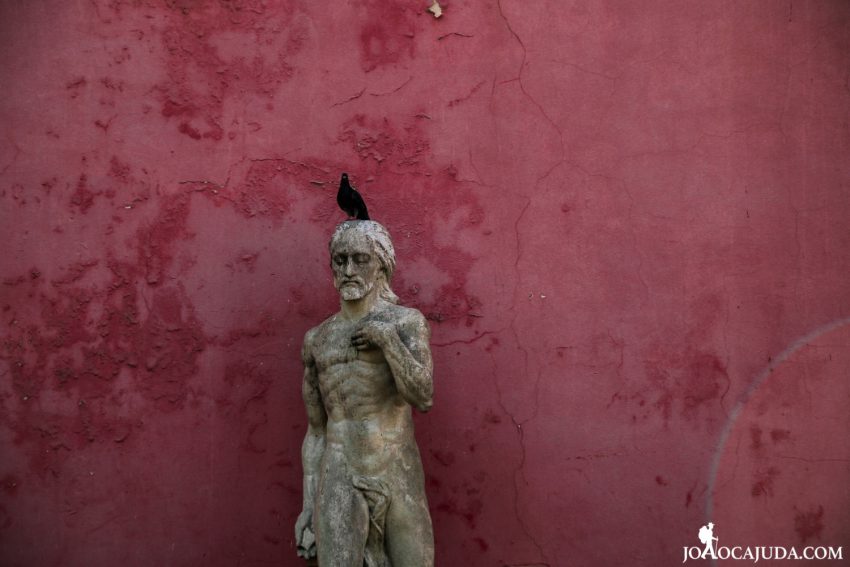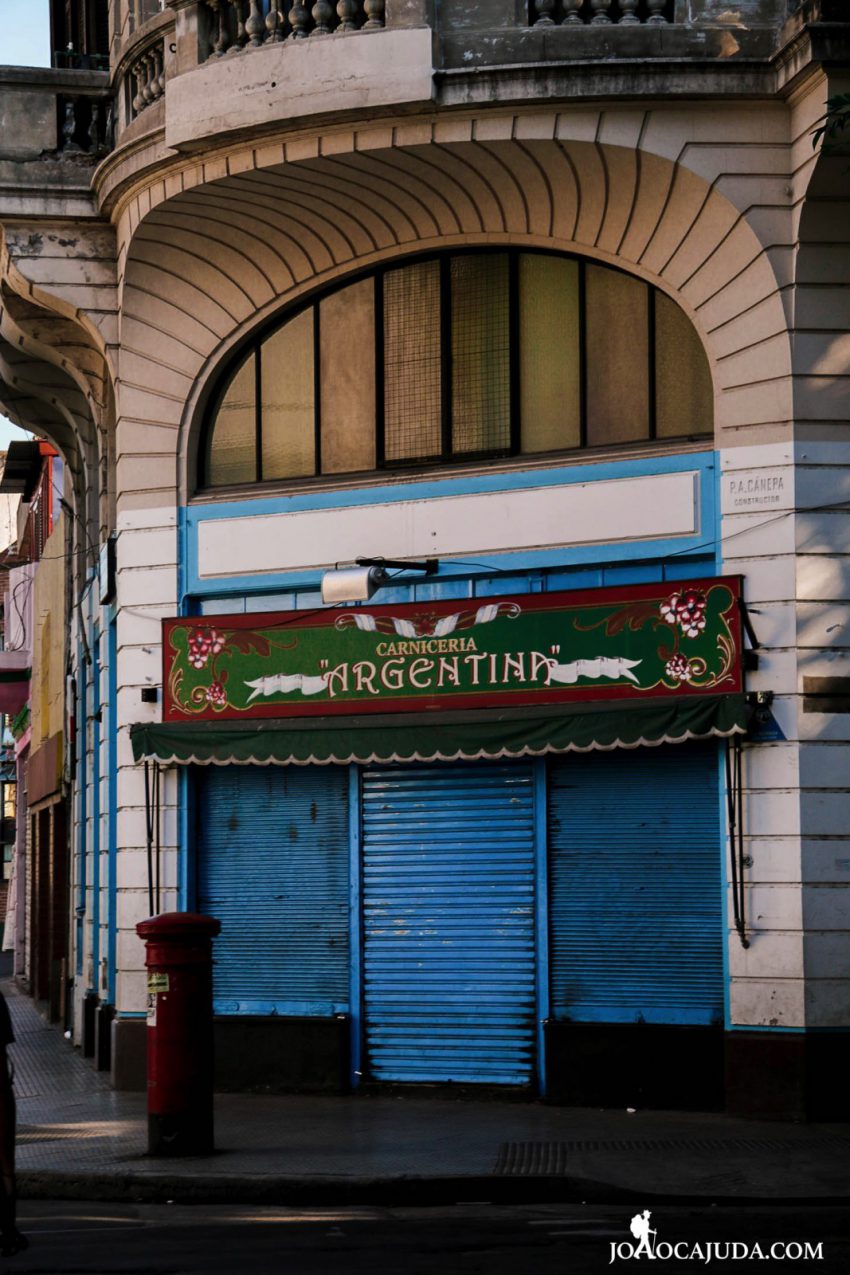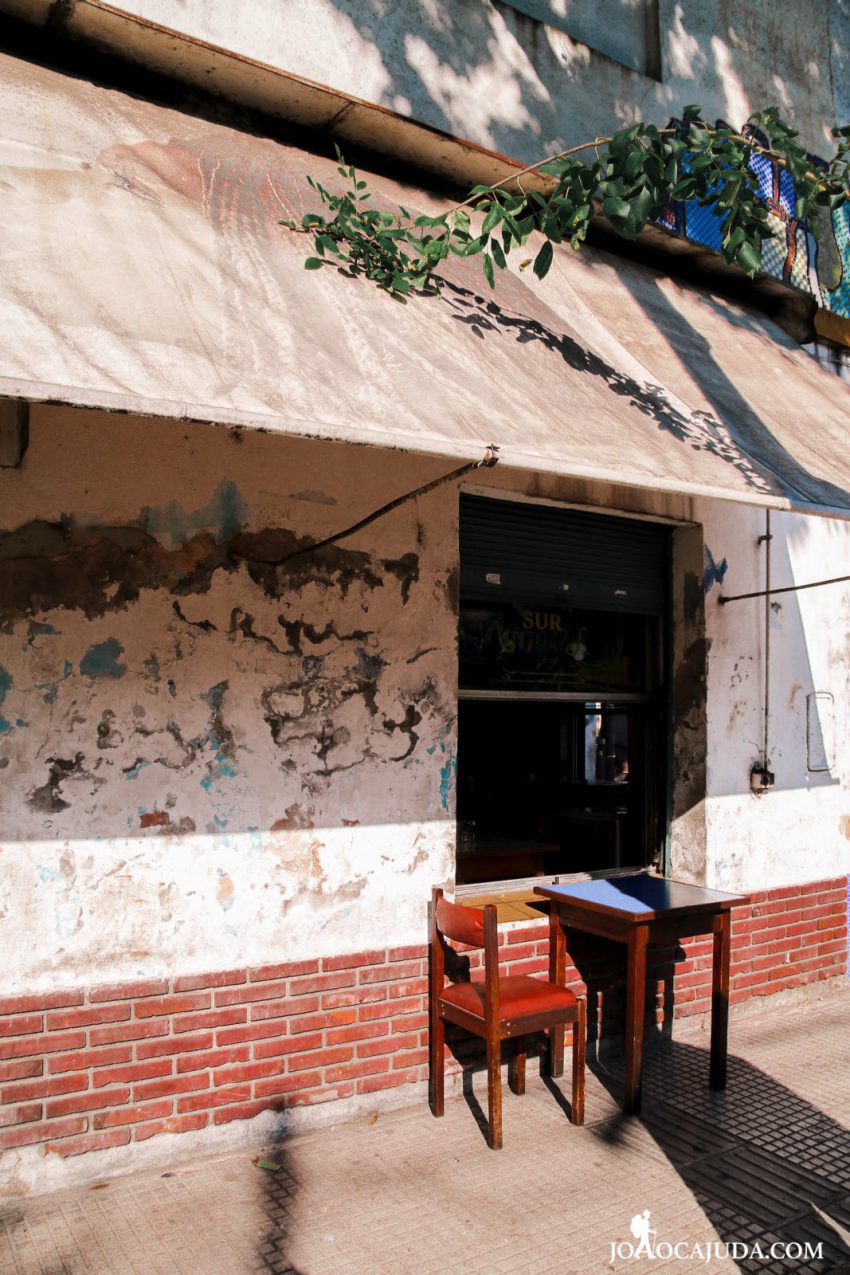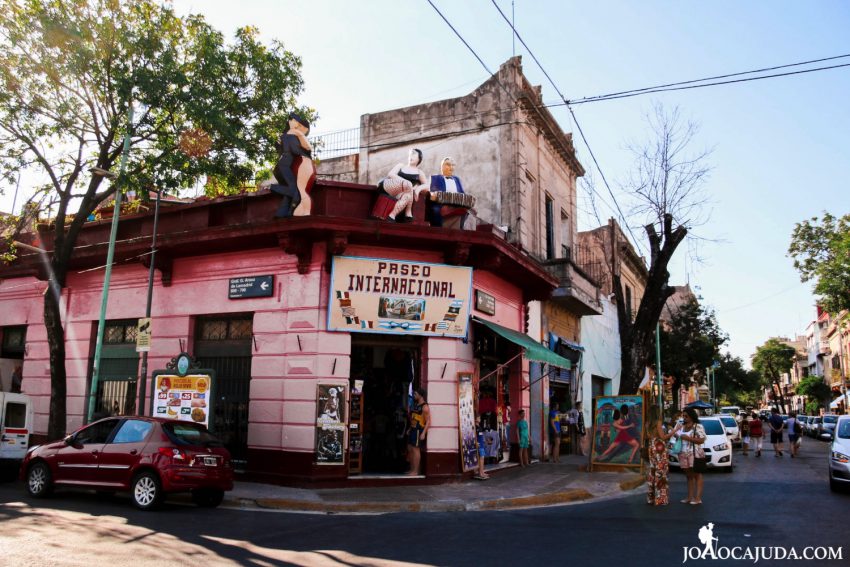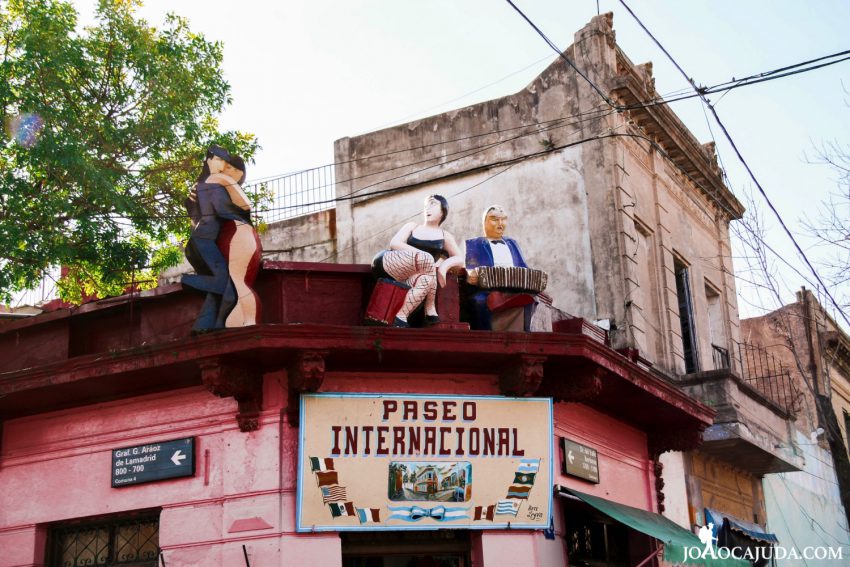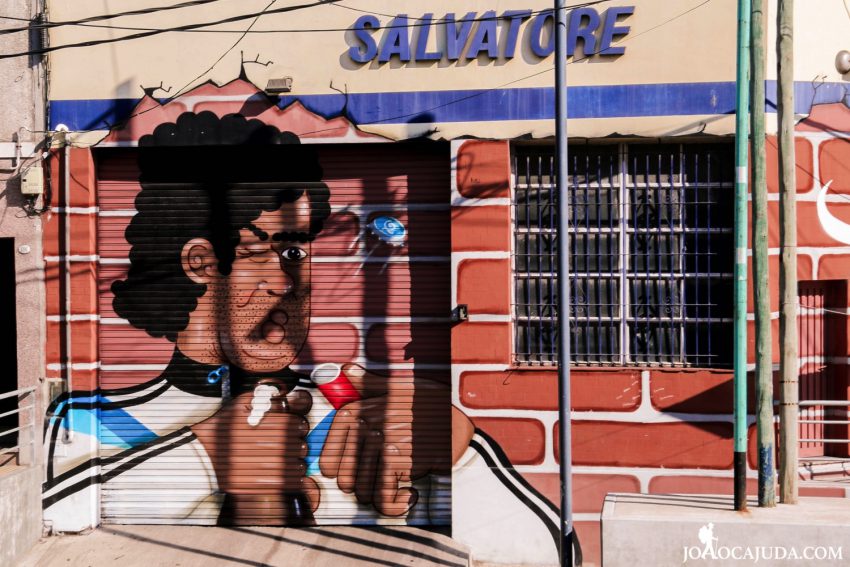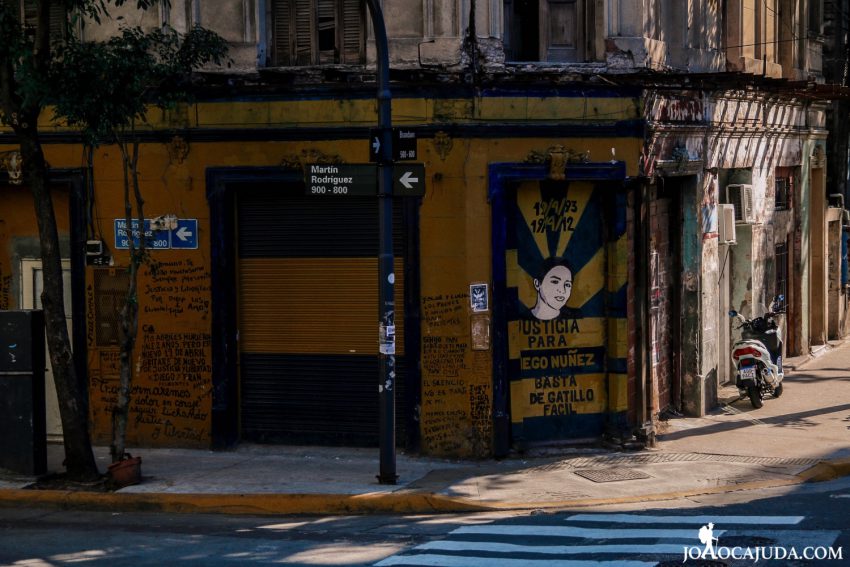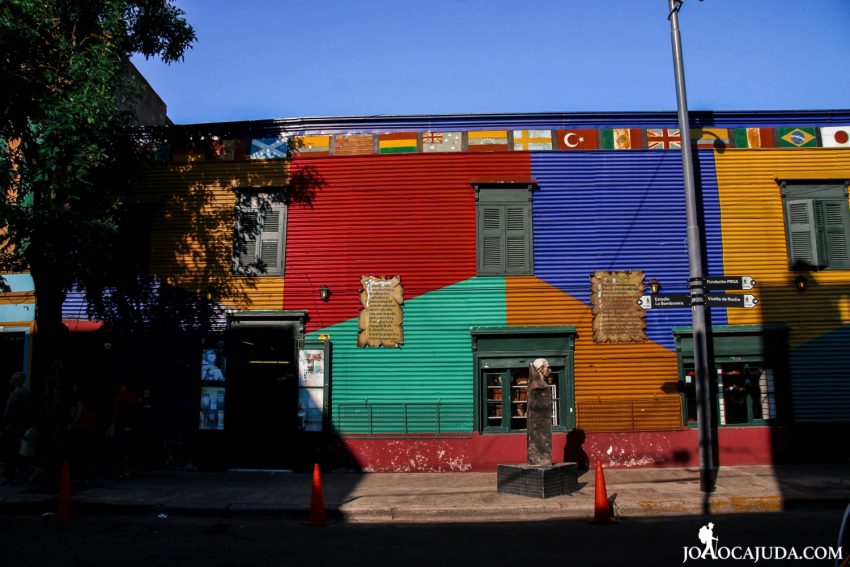 Plaza del Mayo
It is from this square that many of the famous avenues of the city begin. The square is almost like the heart of the city. Apart from being surrounded by imposing buildings, it is in front of the beautiful Casa Rosada, which is the presidency of Argentina. The Casa Rosada, one of the most beautiful buildings in the city, can be visited from the inside during some days (Saturdays, Sundays and holidays), the entrance is free and is very interesting.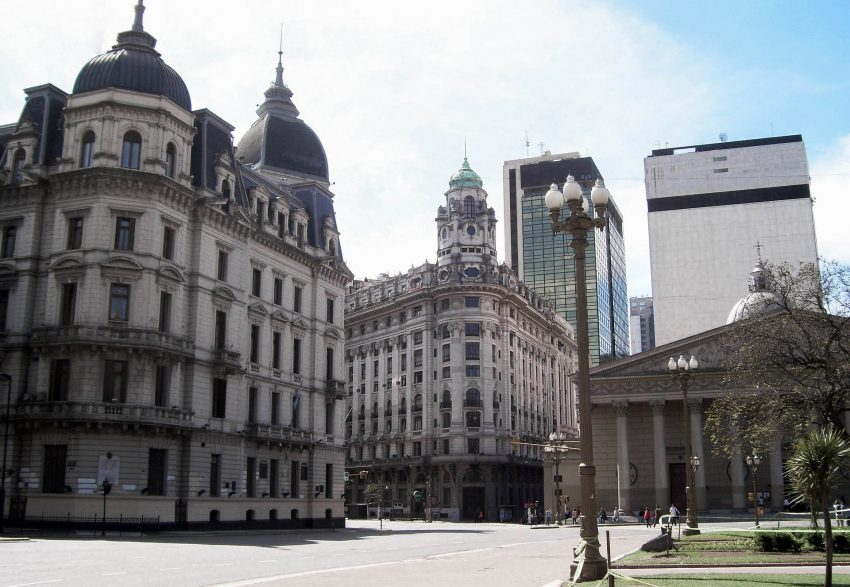 Palermo Soho
The neighborhood I liked the most, first because I felt completely safe, then because it is very trendy, with bars, restaurants and shops at all the doors. There are several terraces where you can just sit and observe the life of those who passed by. It is great for those who want to shop, there are shops for all tastes, from famous brands to alternative designers. One of the best points of the neighborhood is the Plaza Serrano that whenever is day or night there is always something happening there.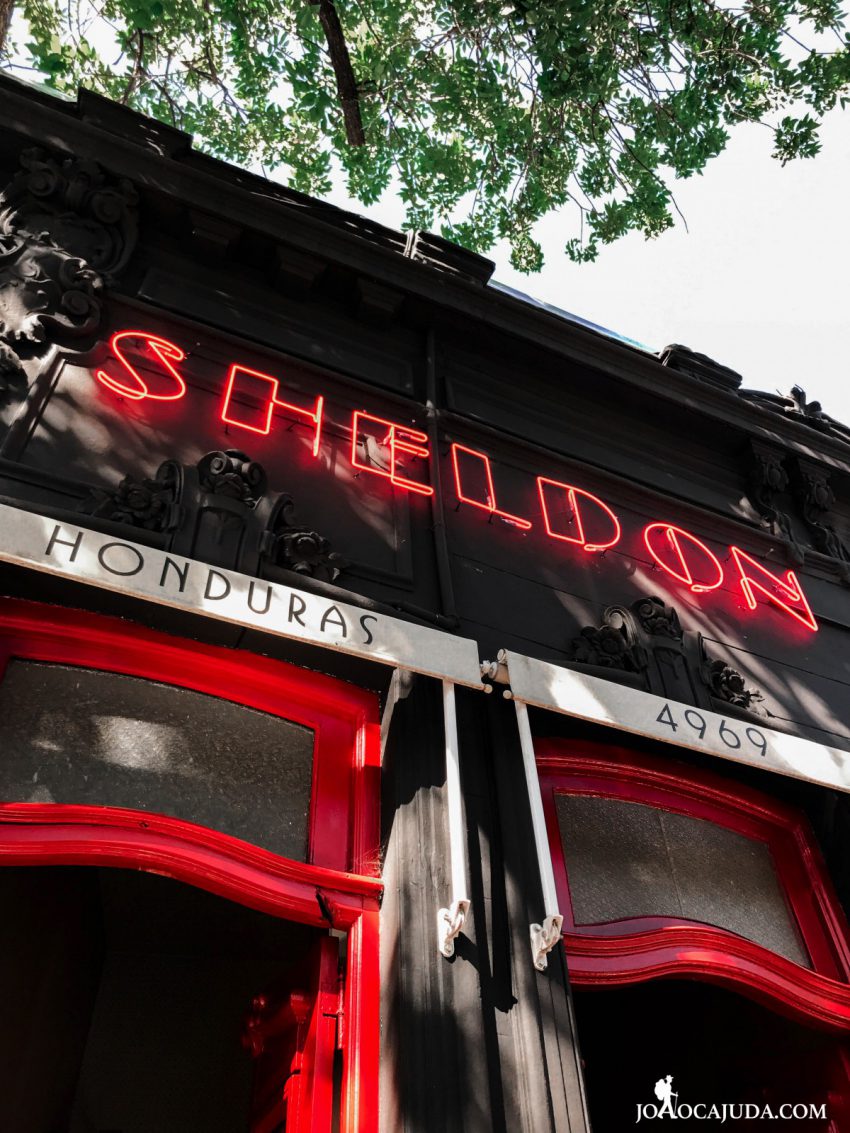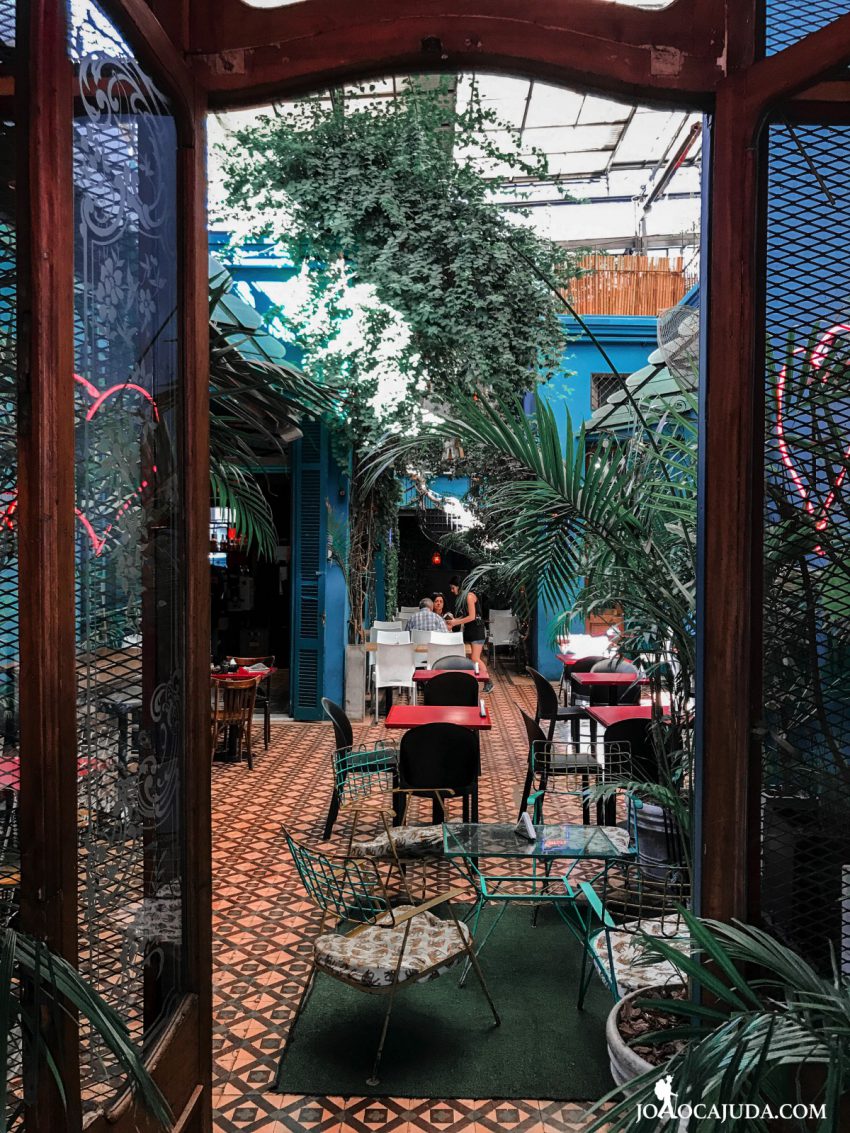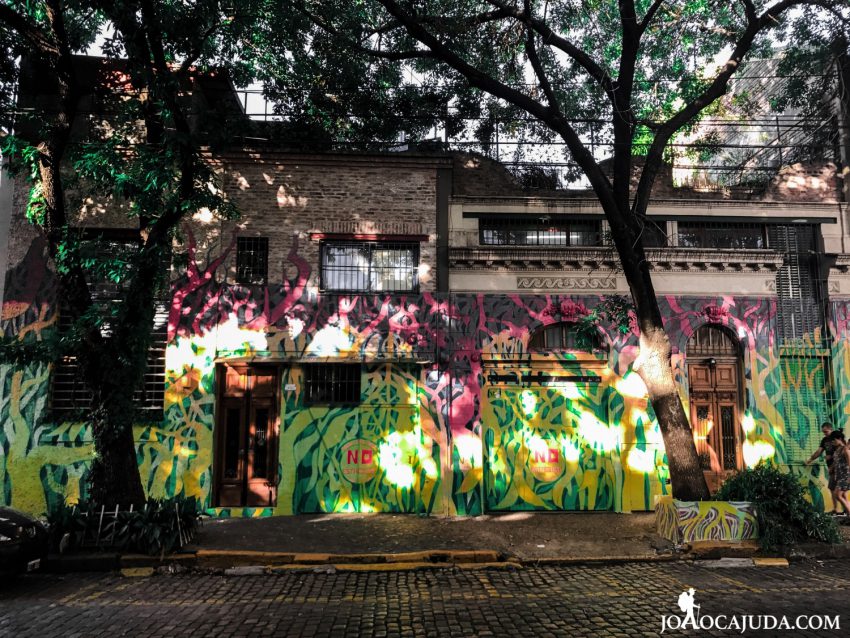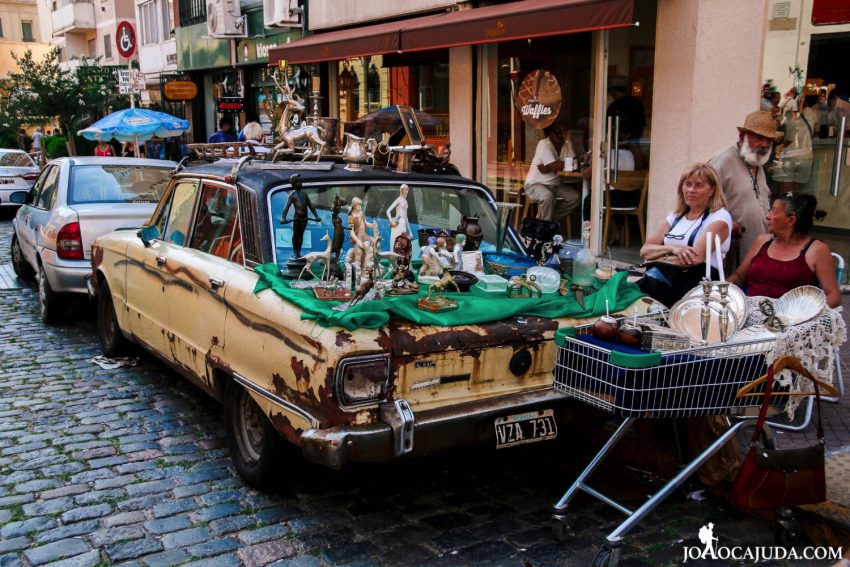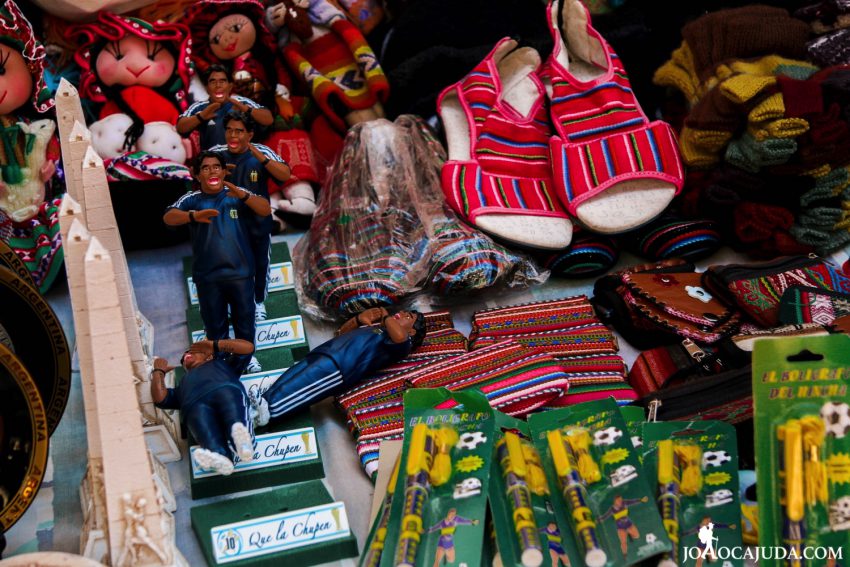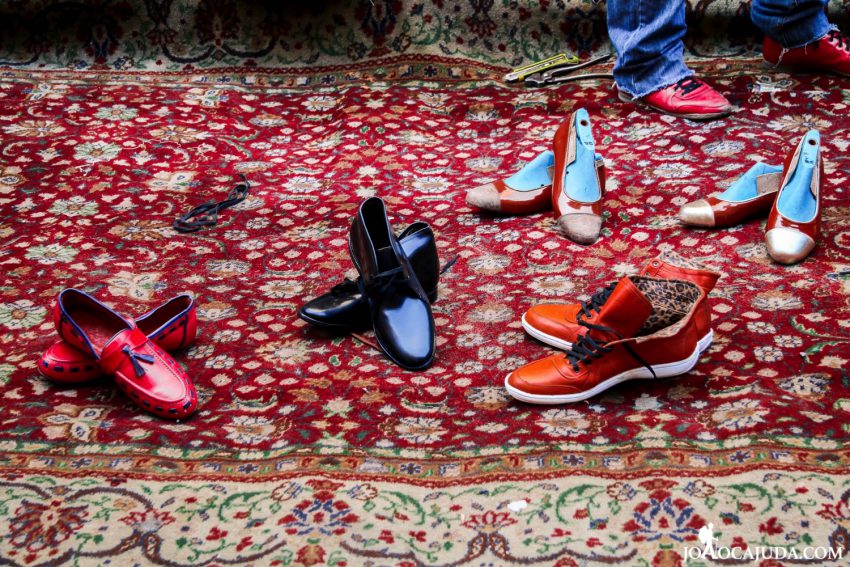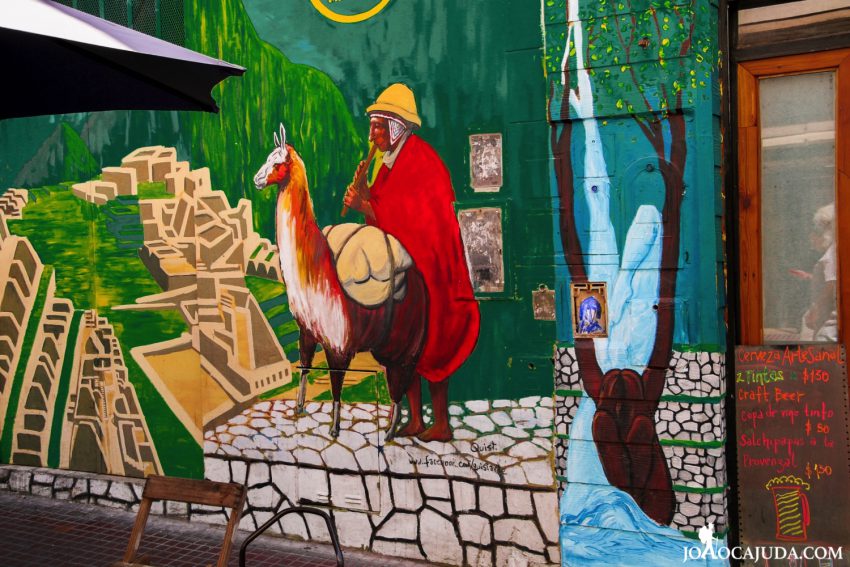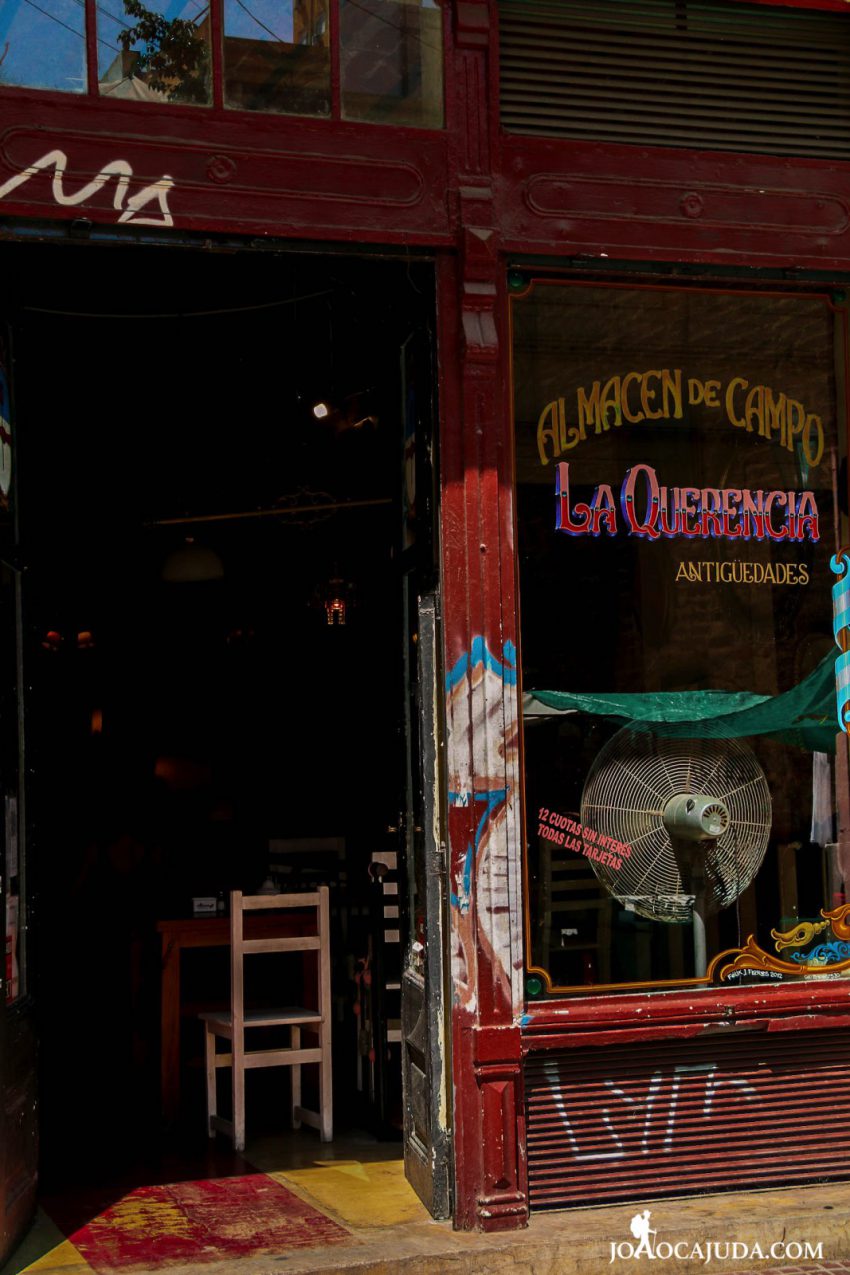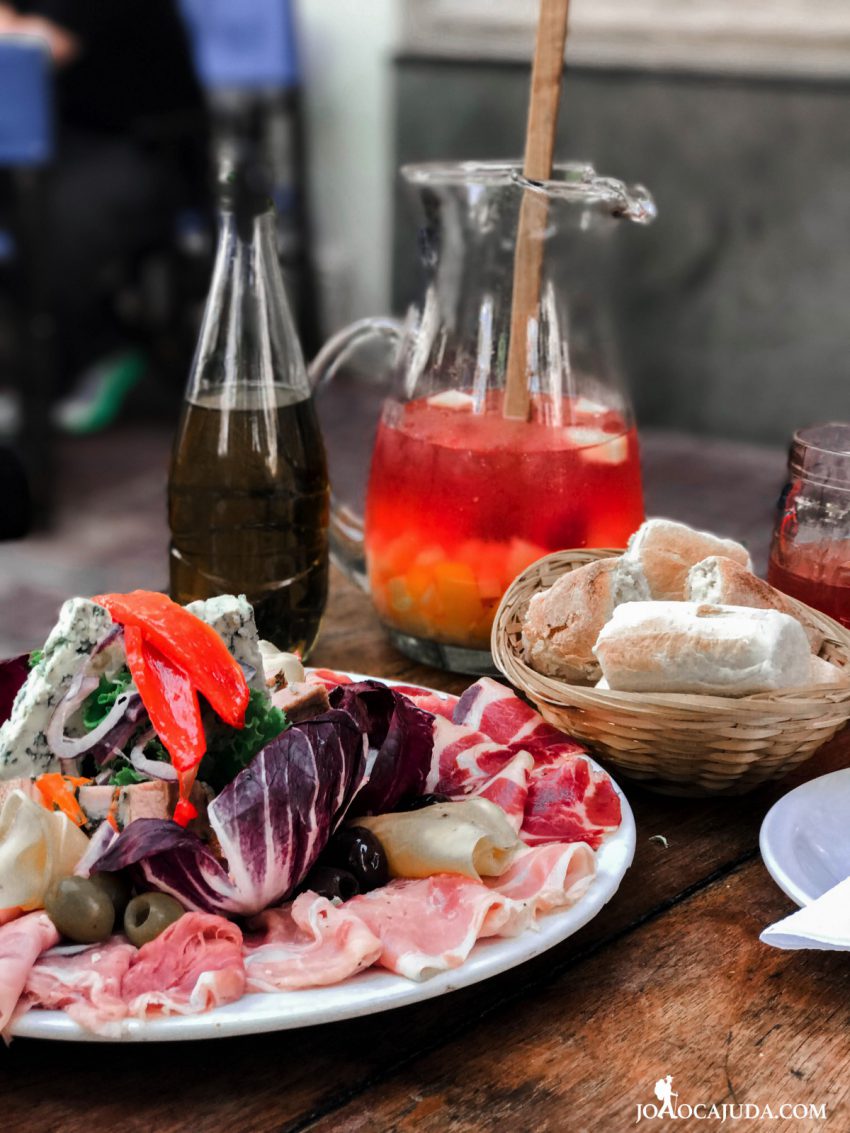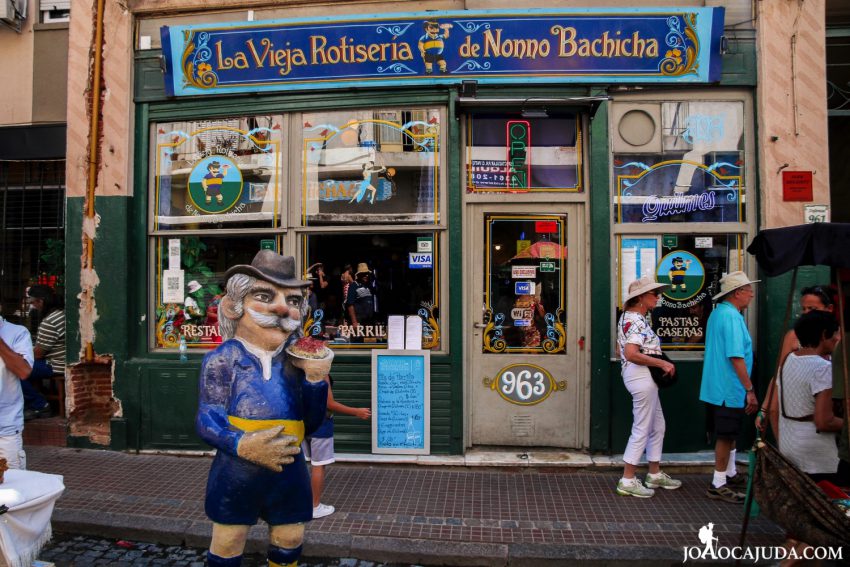 Floralis Genérica
Um dos monumentos mais emblemáticos da cidade, uma estrutura de metal com mais de 20 metros de altura. A "flor" como lhe chamam abre as pérolas consoante as horas do dia. Fica no jardim da praça das Nações Unidas que é um dos lugares preferidos dos Portenos para descansar, apanhar sol, e praticar desporto.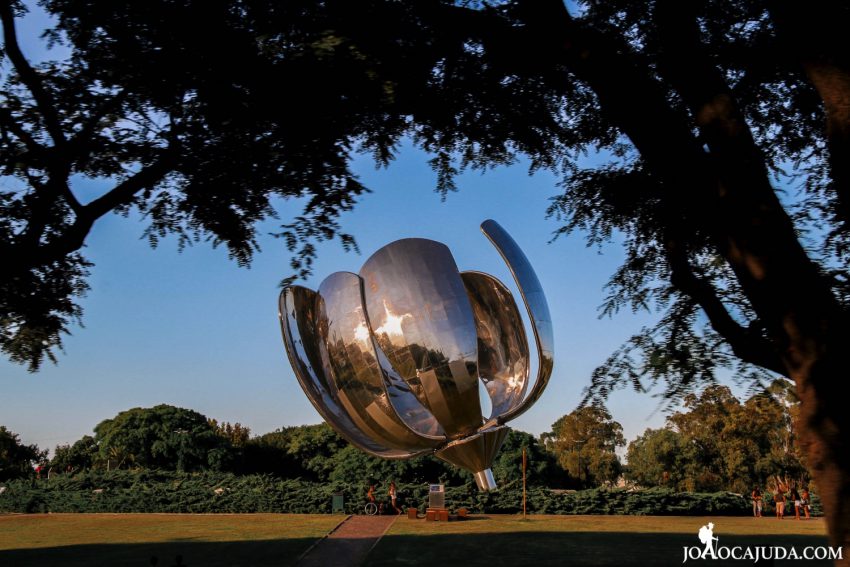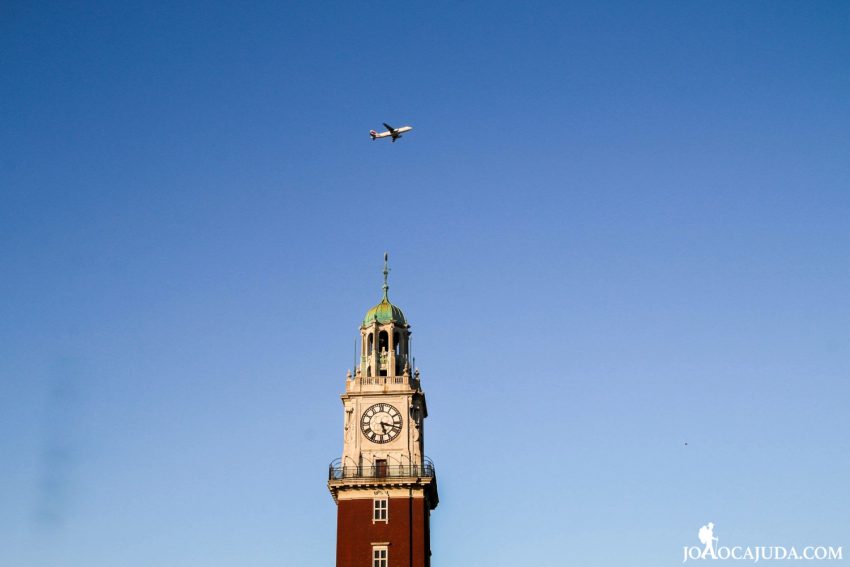 Colon Theater
I didn't have the opportunity to visit it from the inside but it is one of the most incredible buildings in the city, and the portenos are very proud of it. It is considered one of the best opera houses in the world, so even if it is to see it from outside, go there.
Recoleta Cemetery
I think is a bit morbid a cemetery to be considered attraction. The truth is that this is one of the most visited places in town and it was so close to my hotel that I could not let go. The first few minutes I didn't feel very comfortable but… Some of the most important personalities of Argentina and South America are buried here, as is the case of the famous Evita Peron. It won't be easy to find het tomb. The Tomb of Peron family is very small and discreet, there are others much more worked so don't go with high expectations. Walking through the graveyard can be a chilling experience, there are many abandoned tombs with scattered coffins, some of them even possible to open … I did not even want to touch them, but I took many pictures. I confess I was a bit shocked ahah. Anyway I think you should go, it's almost like an open air museum with beautiful artwork, turned out to be a lot of fun.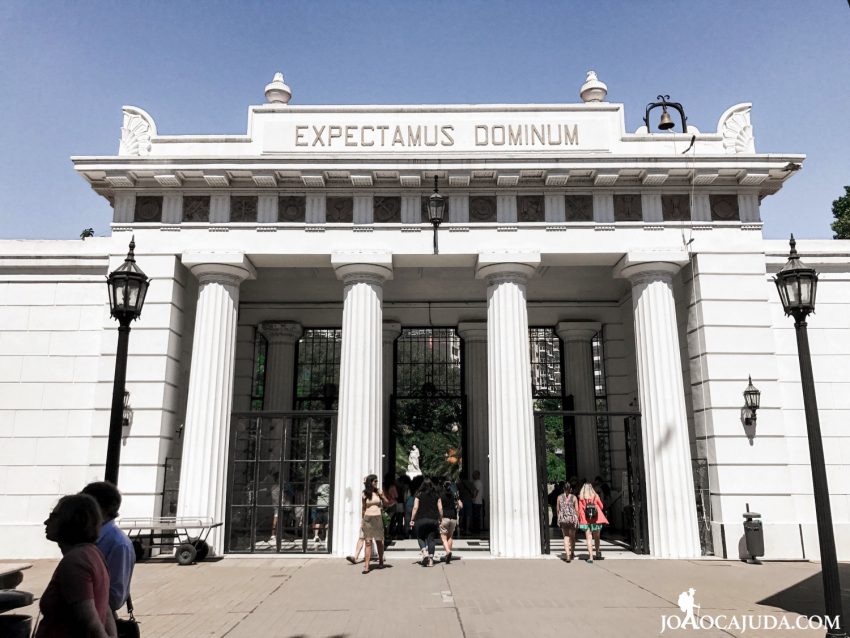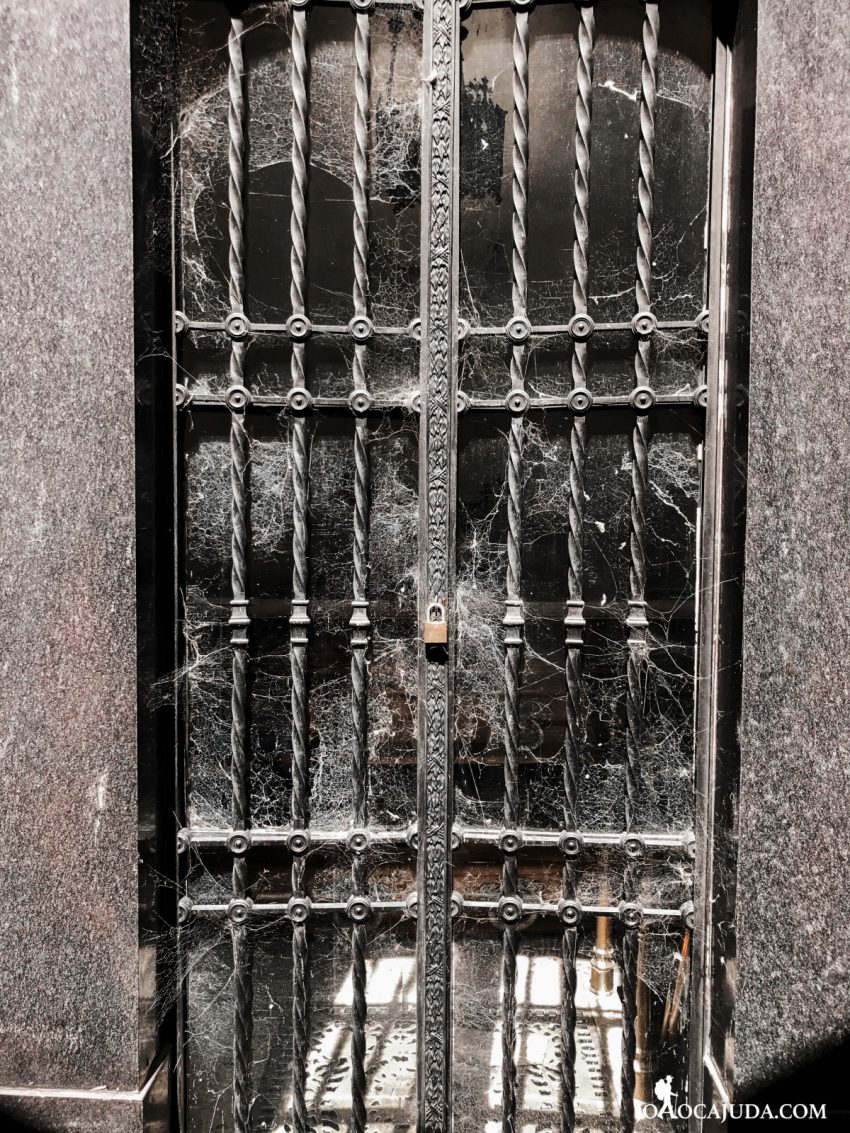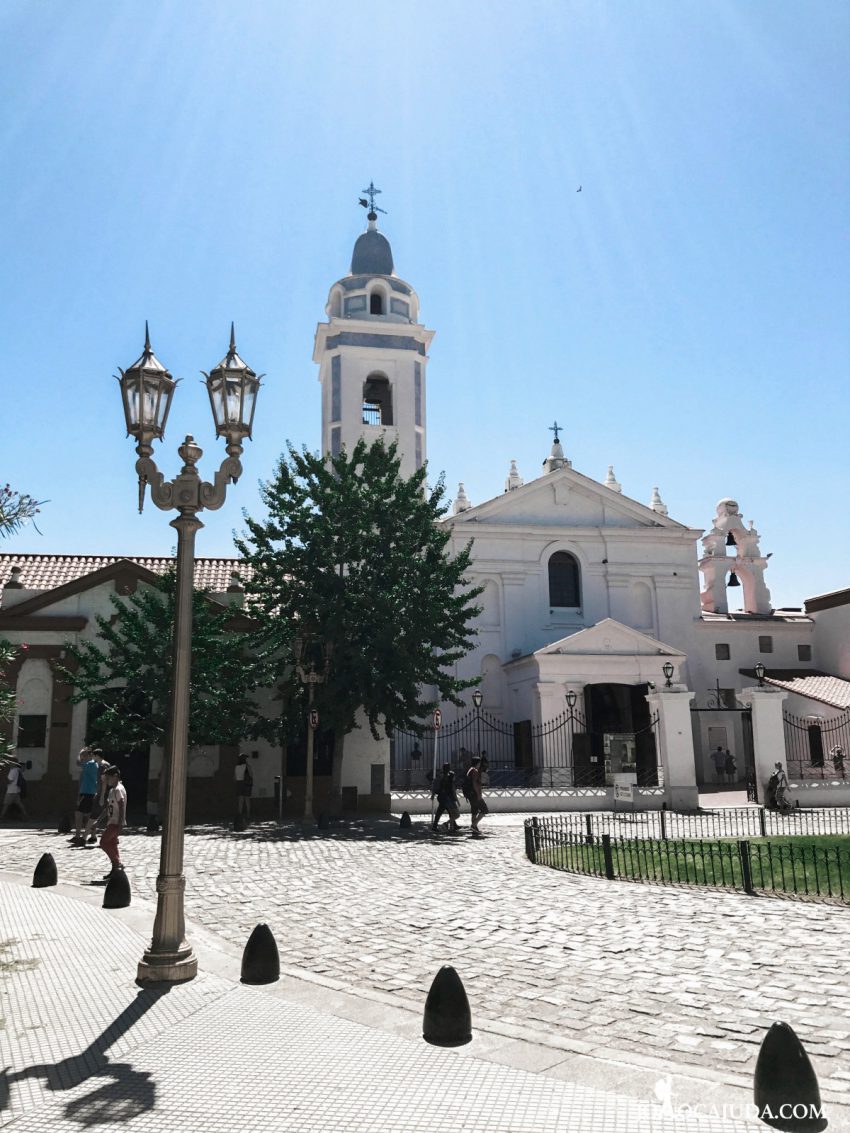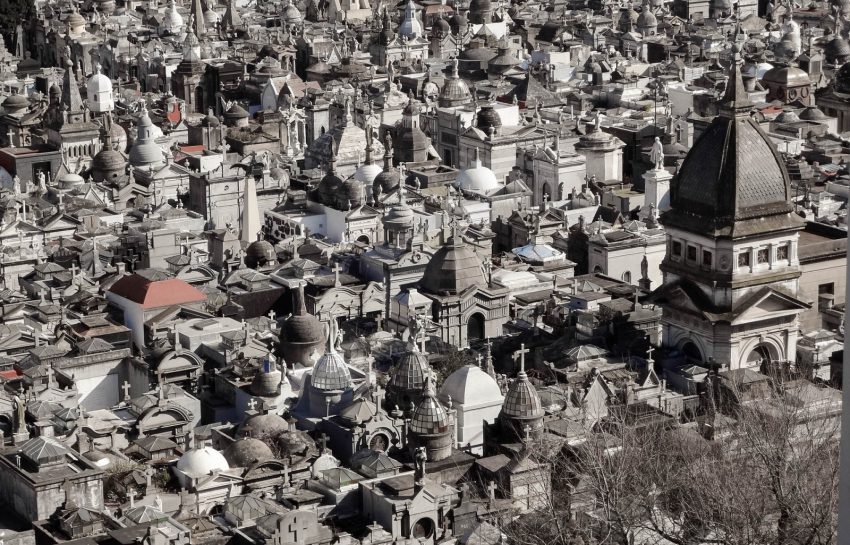 Metropolitan Cathedral of Buenos Aires
The most beautiful and famous church of Argentina and probably of South America. It was in this cathedral that the present Pope Francisco gave the masses before being chosen for Pope. The neoclassical style makes it a church full of details and whoever sees it from the outside  can't imagine how beautiful it is inside.
Floralis Generic
One of the most emblematic monuments of the city, a metal structure of more than 20 meters high. The "flower" as they call it opens the pearls according to the hours of the day. It is in the garden of the United Nations that is one of the favorite places of the Portenos to rest, sunbathe and play sports.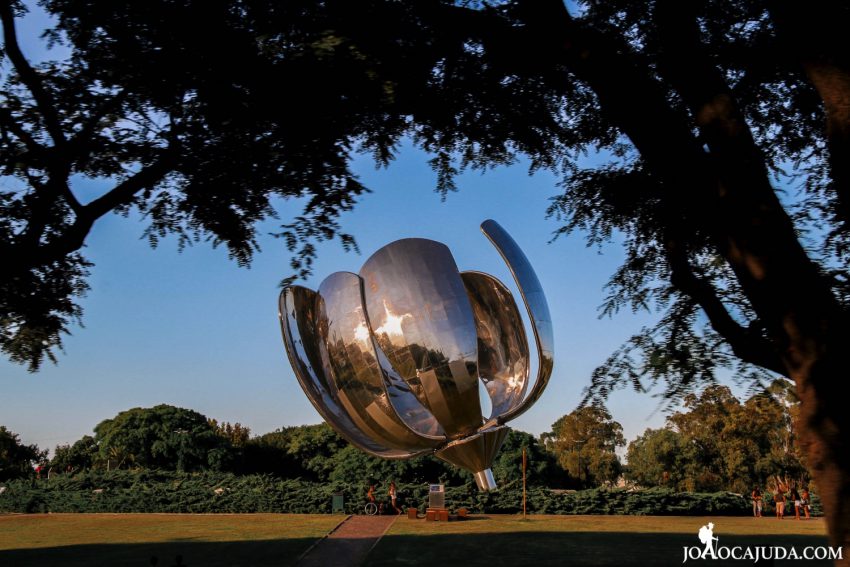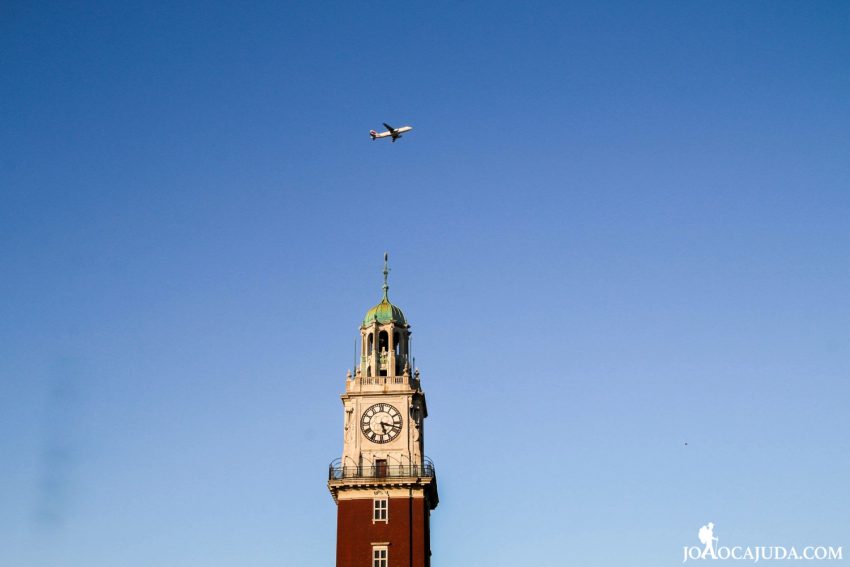 Obelisco
It is located on the most iconic avenue of Buenos Aires, Av. 9 de Julho. The structure, over 60 meters high, was built to commemorate the city's 400 years and is probably the biggest symbol of the city. It is not possible to go up there, but a photo is mandatory.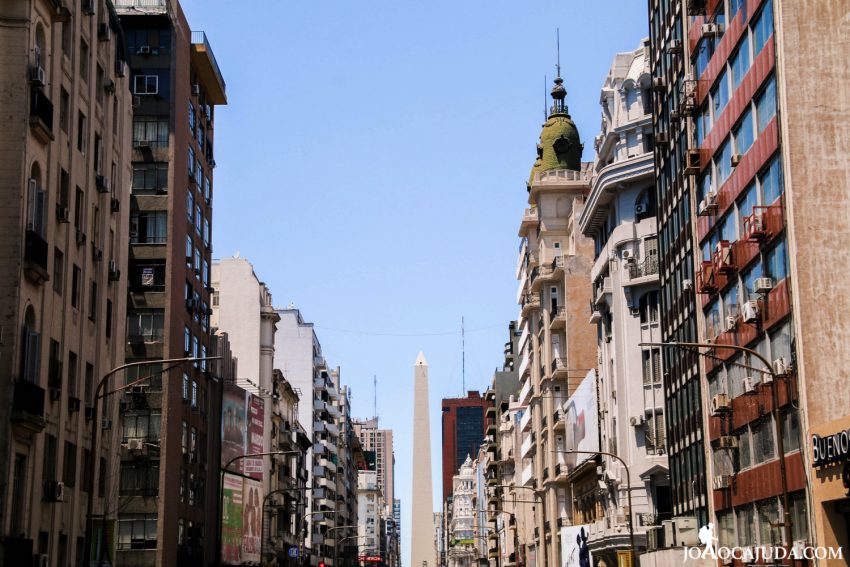 Tango Porteno
There is no way that you go to Buenos Aires and don't watch a tango show, it's like going to Rome and not seeing the Pope or coming to Lisbon and not eat a Pastel de Nata. The best and the most famous show in the city is the Tango Porteno, located on Av. 9 de Julho. From the outside the theater is spectacular, it looks like we're almost on Broadway, but it's inside that the magic happens. There are several packages, to see just the show you pay 28 $ US, dinner and show 120 $ US, and dinner with VIP show (includes a tango lesson) 250$US. Get ready to give yourself some dancing before the show, the class is given by the dancers themselves. The Theater inside is extraordinary, it makes us automatically return to the glorious 40's, indisputable time of the reign of Tango. The show offers us a trip, full of glamor, in an exquisite space where the great orchestras of Canaro, Fresedo, Piazzolla, De Caro, Gobbi, Biagi, De Angelis, Di Sarli, D'Arienzo, Lomuto, D'Agostino and the unforgettable Troilo and Pugliese. Dinner is served just before the show, the food and wines were delicious. I love tango and the whole repertoire played live by the orchestra was superb. The dancers were phenomenal. I was surrendered, all super talented, impeccable wardrobe, a very well-built show. It was an incredible night and I highly recommend to those who want to live the magic and elegance of Tango in Buenos Aires for a few hours. Visit their website: www.tangoporteno.com.ar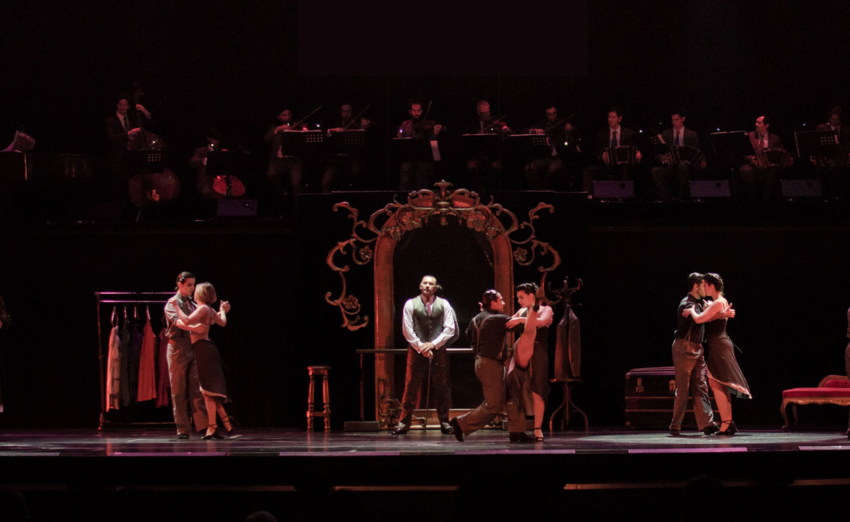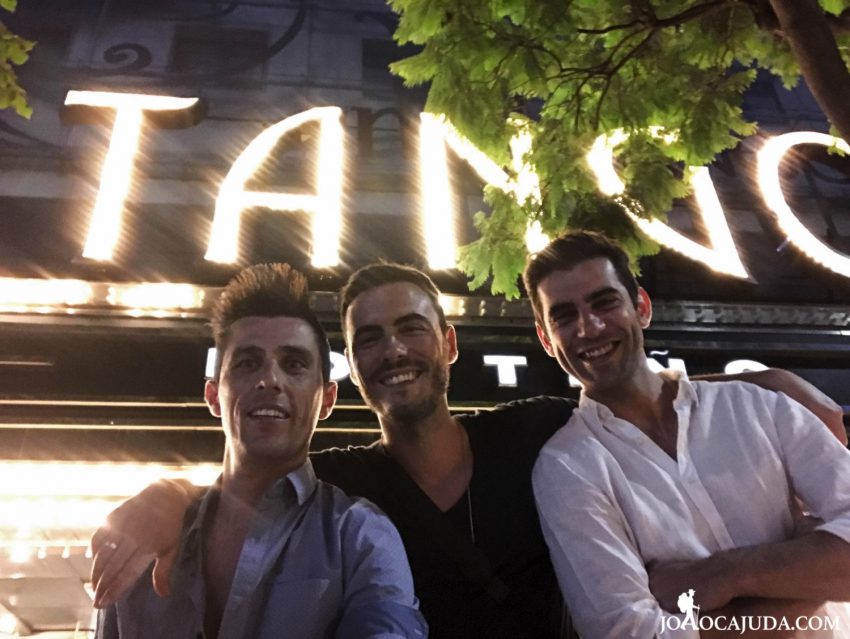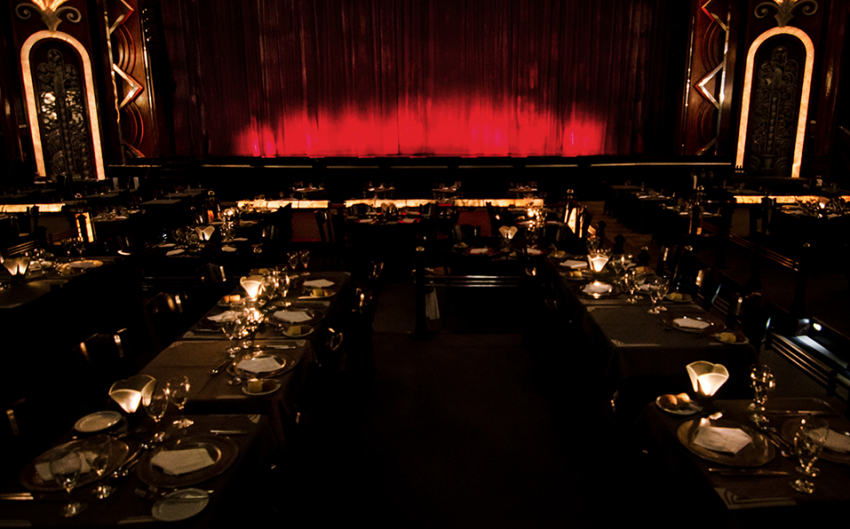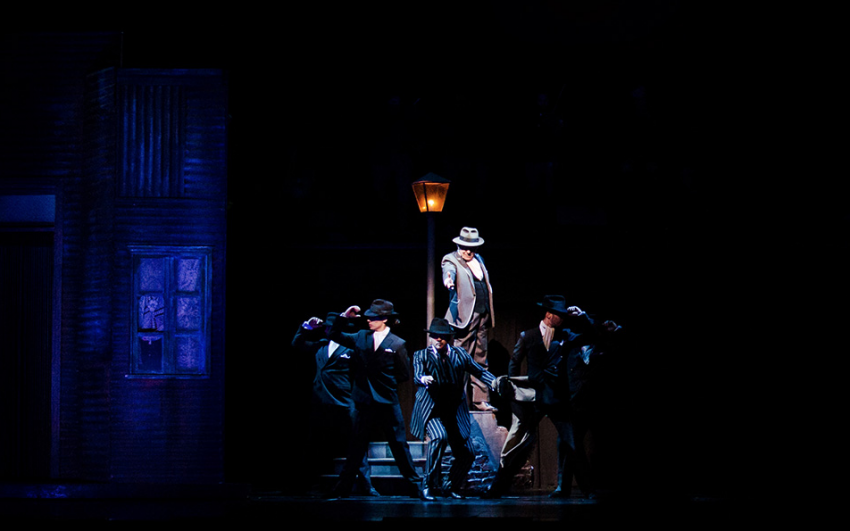 Puerto Madero
It is the newest neighborhood in the city, modern, has lots of restaurants, bars and green spaces. Formerly it was an abandoned port, but now is reborn. Today is the most cosmopolitan area of ​​the city. There are no major attractions other than strolling along the silver river bank and observing los Portenos jogging and socializing on the terraces.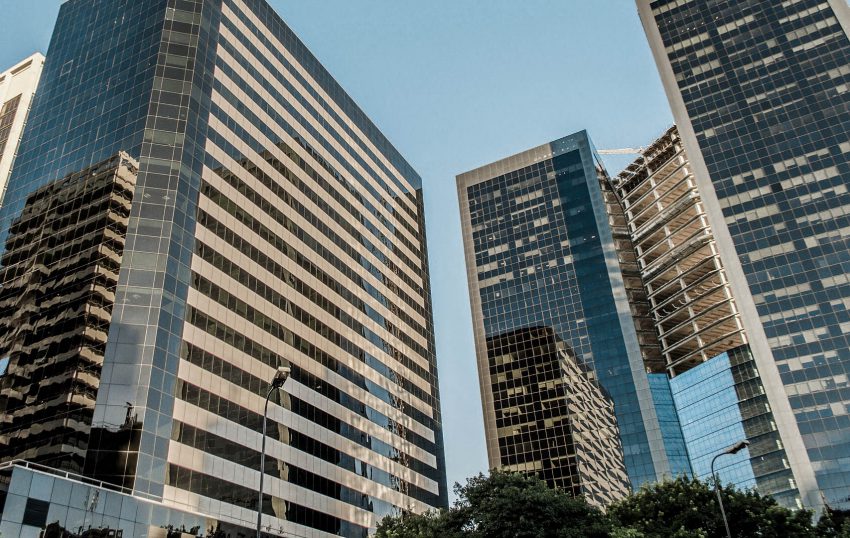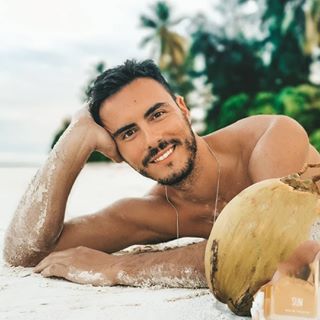 Hi! My name is João Cajuda, I'm a travel blogger from Portugal and founder of this website. In this blog I share my adventures around the world and give you tips about hotels, restaurants, activities and destinations to visit. You can travel through my videos or join my group tours that I organize to selected destinations. Visit my Adventure Travel Agency LEVA-ME and join one of my journeys!