"Traveling has become a healthy addiction"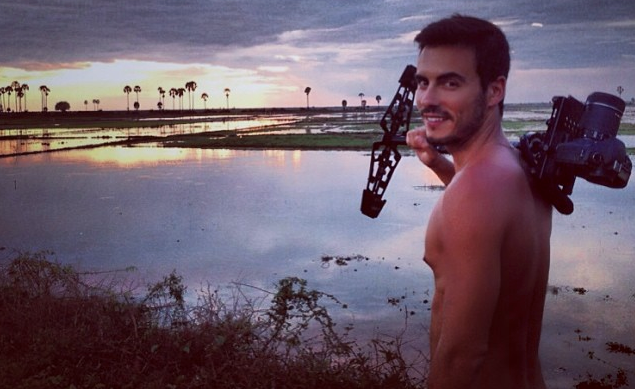 Travel – Joaoajuda.com from JoaoCajuda on Vimeo.
A life coach 's father , Manuel Cajuda chose led him to travel early , to the point that created a website, joaocajuda.com . The actor , Joao recalls a month Cajuda who lived in India, a country that has changed the way you look at life.
By Ana Lúcia Sousa at January 14, 2014
Always been passionate about traveling or is something that you discovered over time?
Always … I think it has a lot to do with my childhood. Due to my father's profession ( football coach Manuel Cajuda ) I was forced to change city basically every year. So now part of my nature is to see new places, new cultures, new cuisines … I know Portugal from north to south. Around my 18th birthday I started to travel outside, since then, traveling is the thing that most excites me. When I'm not traveling I'm thinking about the next trip , I think it became a healthy addiction. Waking up in a city that I know is not the best feelings in the world , not knowing what I will find at the end of a road , inspires me to travel . I like the feeling that what is guaranteed in Lisbon me how to cross a road , order food , go to the bathroom … becomes an adventure again.
There was a trip that had marked?
All trips are outstanding , but maybe my trip to India was the one that most impressed me.
It was your dream destination?
It wasn't my dream destination but it was a country that i was very curiosity to visit, maybe the mysticism, the legends , the culture, gastronomic , geographical , religious , the giant that India is. India is almost like a sub – continent with hundreds of nationalities.
When and how long was it? What it gave you as a person?
I went in August 2012 for a month , although it is time for a country the size of India still met the whole area of Rajasthan , Agra , Varanassi , Mumbai , New Delhi and Kerala . I'll have to go back again to see the rest , bummer ( laughs ) . India is a completely different from any other country I've visited . When it comes to India it is necessary to forget everything we learned till that moment. The culture shock is too big, it seems you are living in another dimension, a utopia. The noise , traffic , population density and heat are some of the challenges that easily lead us to have a nervous breakdown . But that's great, I never understood those people who travel and then complain that it's all very different from Portugal, this goes against the goal of " trip ". Obviously, India is not an easy country. Poverty is extreme , going out was often the same as taking a stab in the heart . But it made me see how lucky I am and sometimes thankless . It made me be more humble, patient , tolerant , mainly because I realize that there are people doing differently that I thought there was only one correct way to do it . It is a country that leads you to test your limits , is a country that changes you, it's a country that everyone should visit at least once in their lifetime .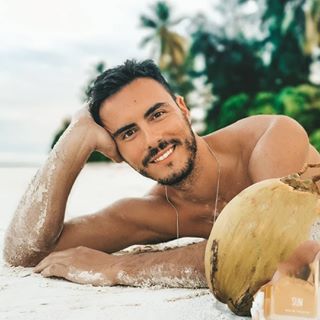 Hi! My name is João Cajuda, I'm a travel blogger from Portugal and founder of this website. In this blog I share my adventures around the world and give you tips about hotels, restaurants, activities and destinations to visit. You can travel through my videos or join my group tours that I organize to selected destinations. Visit my Adventure Travel Agency LEVA-ME and join one of my journeys!