The DNA Journey – Momondo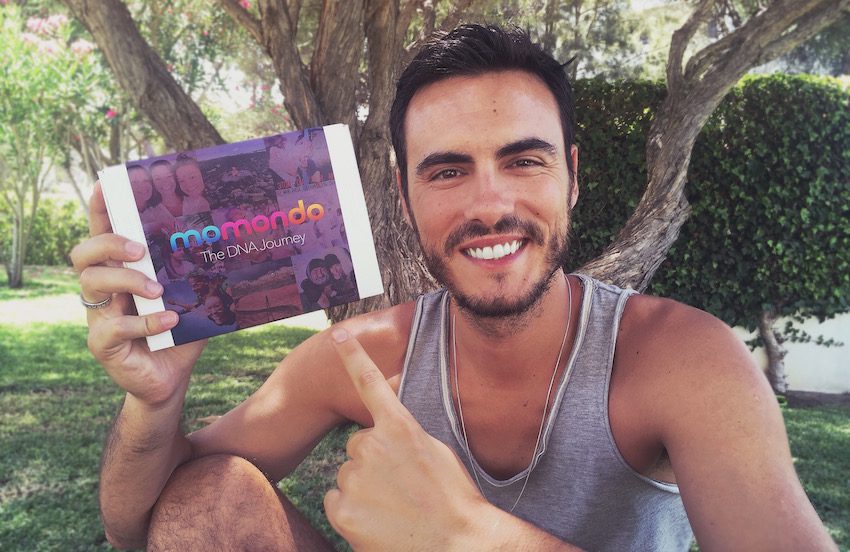 Have you ever wondered who are your ancestors? Where are you from? I have found it through a DNA test with momondo!
I'm sure you already thought… I think several times about this and I am very curious when it comes to things like family tree's, my roots and where my ancestors lived.
For this reason and partnership with Momondo, I decided to do a DNA test … When I received my test at home I was thrilled …  it is a simple process, you spit into a plastic vial until your saliva reaches a black mark, close and send. 4 to 6 weeks you will receive your results. Mine are incredible! Does anyone have guesses of where my roots are? Japan? Pakistan? Russia? Mexico? 😂
Another very interesting thing in this DNA test is that your results are then analyzed together with millions of other tests and you can find related family in their website with whom you can contact. I discovered cousins from 4th to 6th grade in several countries and has exchanged messages with some of them, isn´t this genius ?! Furthermore there is a brief description of the history of the people of the region, its culture, geographical movements, etc …
I confess that some answers I already suspected, I love arab countries for a reason, I have a Moroccan rib eheh. 6% of my origins come from North Africa, also known as the Maghreb region (Morocco, Sahara, Algeria and Libya). That's why I feel at home there. It's funny to read about my results … words, places and people like Berbers, Great Atlas, the Sahara Desert … are now very close to my reality. It was also very surprising that 1% of my origin comes from East Africa (South Africa, Mozambique, Tanzania and Kenya) … after all it was here that the "man" was created, evolved and expanded to all planet. It is no coincidence that even last year I have traveled a month in Tanzania. That place is so magical that is hard to describe. It was there that everything was created, even today we see the miracle of life with millions of animals running from one side to another, free in their natural habitat… it's like time had stopped there.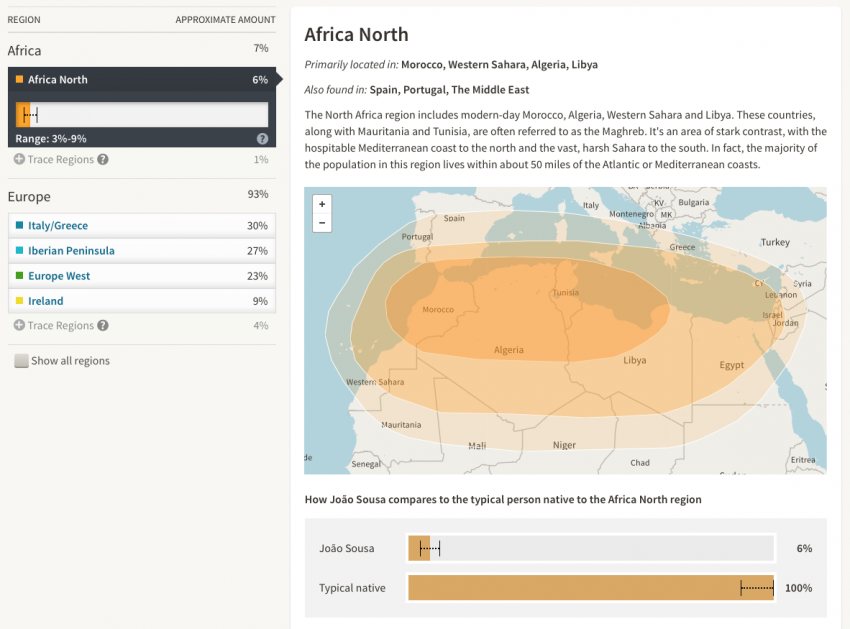 I also realize now why I am obsessed with mozzarella, feta cheese and Greek yogurt … 30% of my origins comes from Italy and Greece! Ahaha, now I understand my desire live in Sicily when I retire … I have roots there and I identify myself with their lifestyle. But what about Portugal? I have roots here? Obviously, yes! I love my country and our food! 27% of my DNA corresponds to the Iberian Peninsula.
Now the surprises … 23% Western Europe … Germany, Holland … lol, I don't understand, not so sure if I could live there. They are beautiful countries with beautiful cities, but honestly I don't feel any connection, I am from Algarve, I practically born inside the sea, I need sun and fresh fish every day. The truth is that some of my grandparents must have been born there and maybe that's why I'm tall and have good taste to dress ahahaha, after the Nordic people are very elegant. Another surprise is the fact that I'm 9% Irish … ahah I dont' like beer, I'm not white, no red hair… I mean, I have some red in my beard, maybe that's the reason. Oh, I know … my good mood comes from Ireland:-)
I'm also 2% descendent of Jews, Israel and Eastern Europe… People often asked me if I am Israeli … I don't know, maybe something in my face. Less than 1% of my DNA comes from Eastern Europe (спасибо!), Scandinavia … Really? Never been there but I want to go! :-), And finally United Kingdom!
So here are the results, I am:
Italian / Greek – 30%
Iberia – 27%
Western Europe – 23%
Ireland – 9%
Maghreb – 6%
Jewish – Israel and Eastern Europe – 2%
East Africa – 1%
Scandinavia – <1%
Eastern Europe – <1%
UK – <1%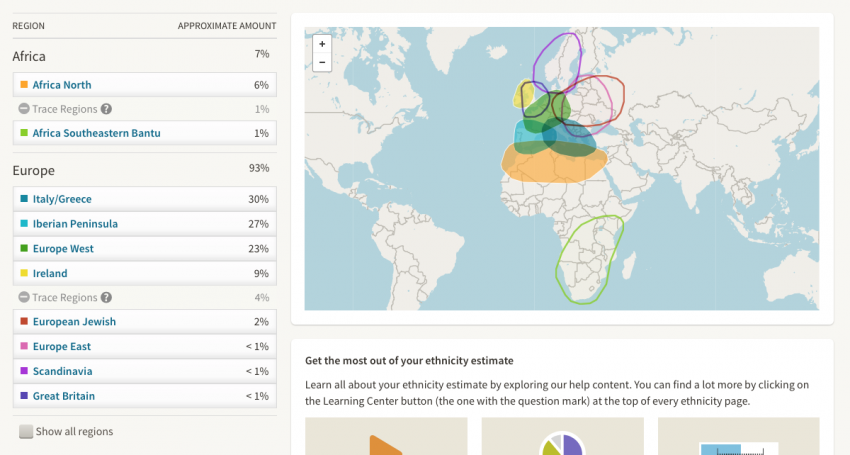 You can see my DNA map, I have origins in many parts of the world. It's funny how we're so different and in fact we have so much in common. So easily we judge other nationality, peoples and races when we are also part of them. In my mind there are no borders, we are all "one"!
It is important that we all be more tolerant with each other and get the message: "It is much more what united us than what keep us apart!" ✌️🌍
Discover your origins!
Would you like to do also take a DNA test? Momondo helps you … know more at www.momondo.pt/letsopenourworld/
(This post was updated and the campaign ended on 30 September)
I leave you here the momondo video, which is one of the most beautiful campaigns I saw in years! Congratulations Momondo!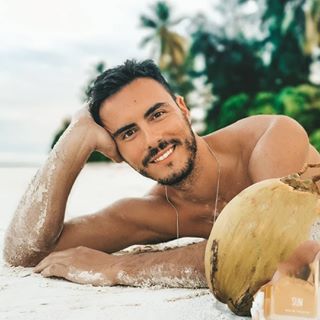 Hi! My name is João Cajuda, I'm a travel blogger from Portugal and founder of this website. In this blog I share my adventures around the world and give you tips about hotels, restaurants, activities and destinations to visit. You can travel through my videos or join my group tours that I organize to selected destinations. Visit my Adventure Travel Agency LEVA-ME and join one of my journeys!