Soneva Fushi – Maldives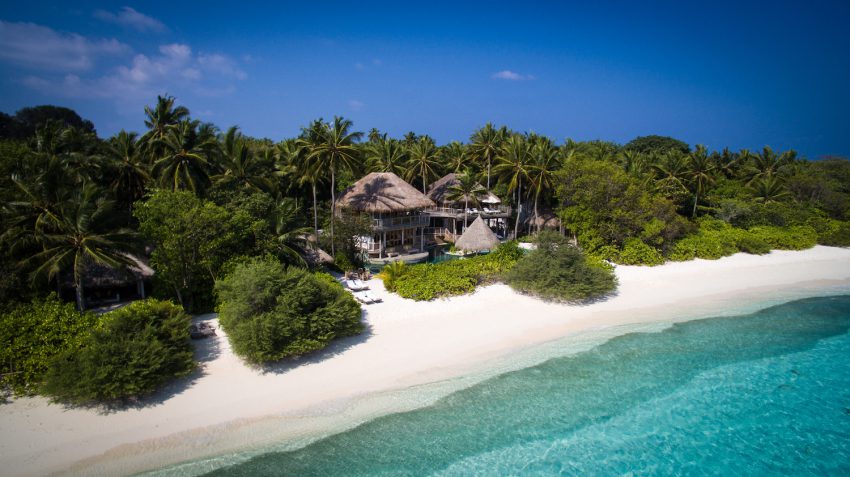 When we think about the prefect dream holidays, probably the first destination that comes to our mind is the Maldives … Small paradise islands, turquoise waters, luxury hotels … Eva and Sono Shivdasani were far from imagining that in 1995 when they built their house In the Maldives, they would be pioneers not only in luxury tourism in this country, but that they would define an ideal of holidays.
Soneva Fushi was the Maldives' first luxury hotel and since then it became one of the most recognized chain of hotels and world-renowned Spas. I wanted to discover the essence of an unforgettable holidays in the Maldives and find out why people like Madonna choose this place as their retreat paradise (yes I stayed next to the villa where Madonna stay for vacations) …
I was very curious to arrive at the resort and understand their philosophy, unlike Madonna, I was still "like a virgin" when it comes to Soneva hotels!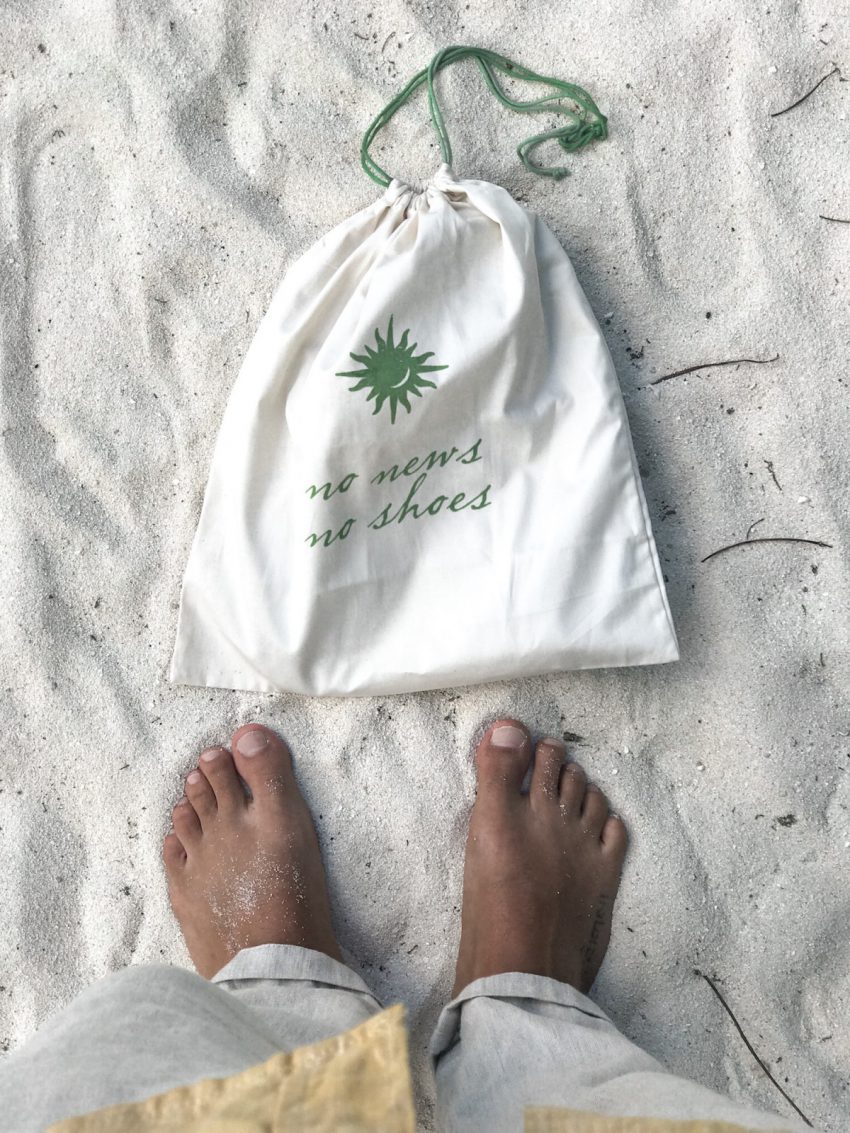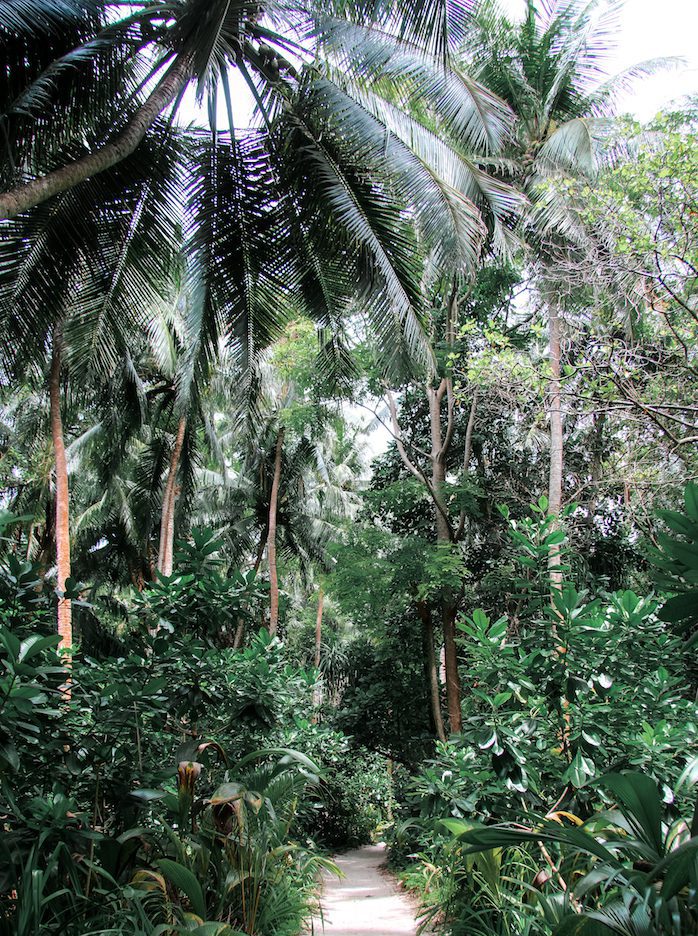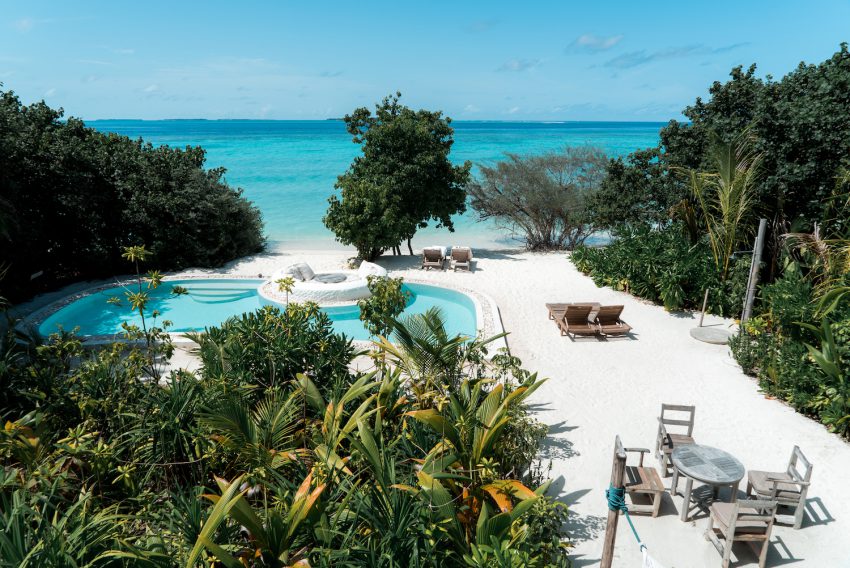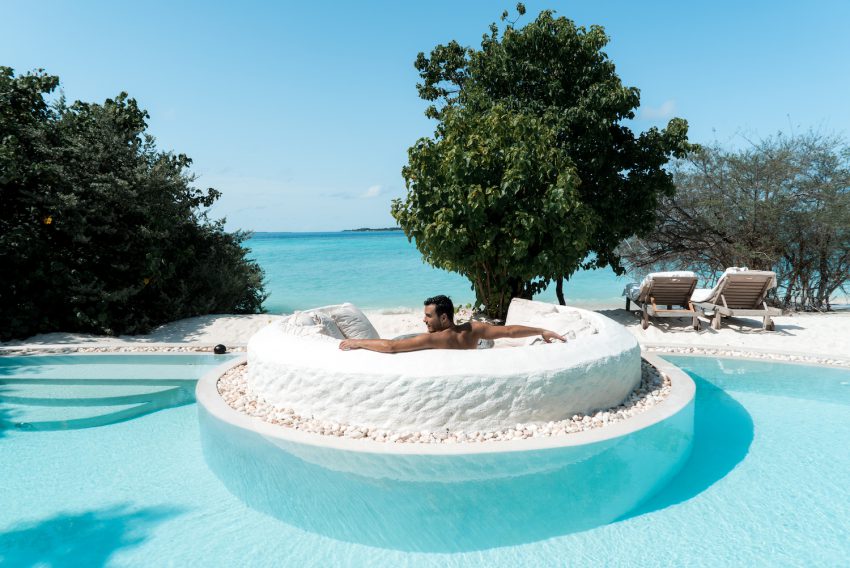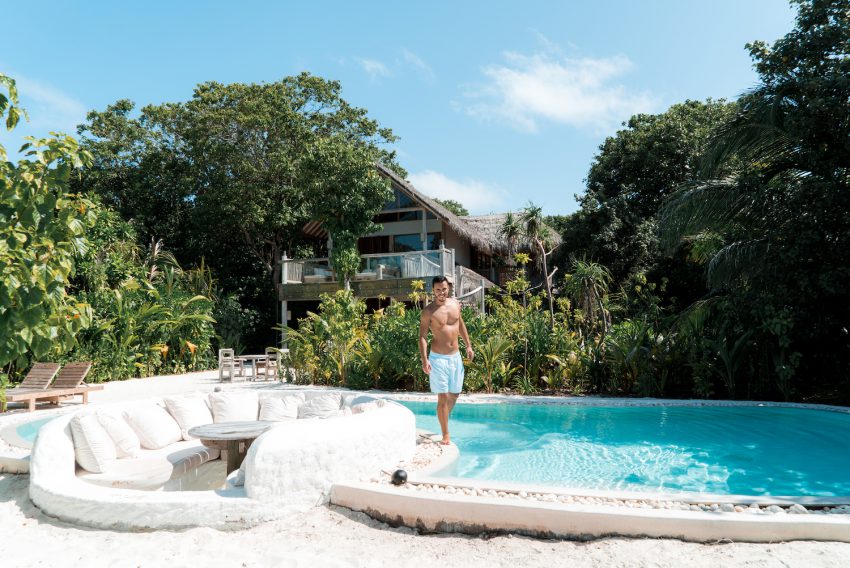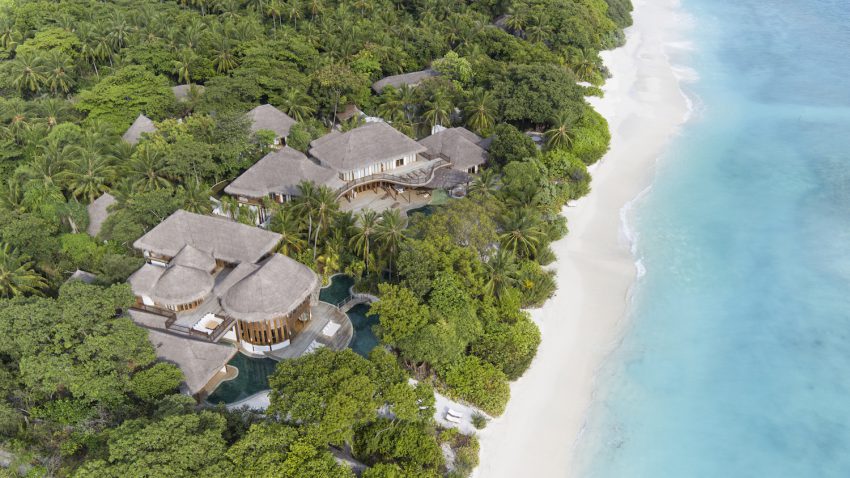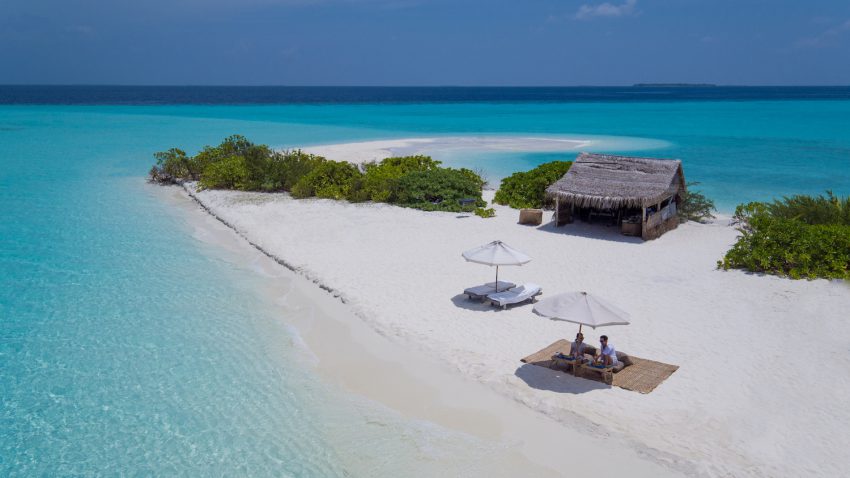 The resort is located on the private island of Kunfunadhoo and UNESCO's Atoll reserve 30 minutes by seaplane from Malé. Kunfunadhoo is a relatively large island, it has 1km long full of tropical forest and surrounded by wonderful beaches, those that you see in magazines and think is photoshop… well, they are real and they are here!
When the plane landed at the sea, on a pontoon a few meters from the island we were received in a speed boat by the hotel team and by our Mr. Friday (here the term butler is not used). Mr. Friday is in charge of making your vacations unforgettable.
I had heard the motto "No news, no shoes" but it didn't know that this slightest idea was created by the hotel. Still on the boat they gave us a bag with that sentence written, I took off my shoes and said goodbye to them, I'll only see them again in four days.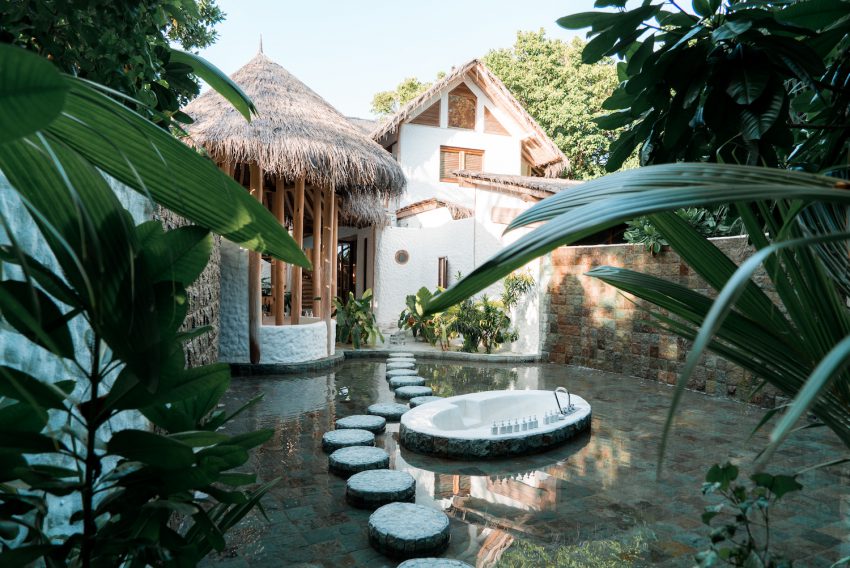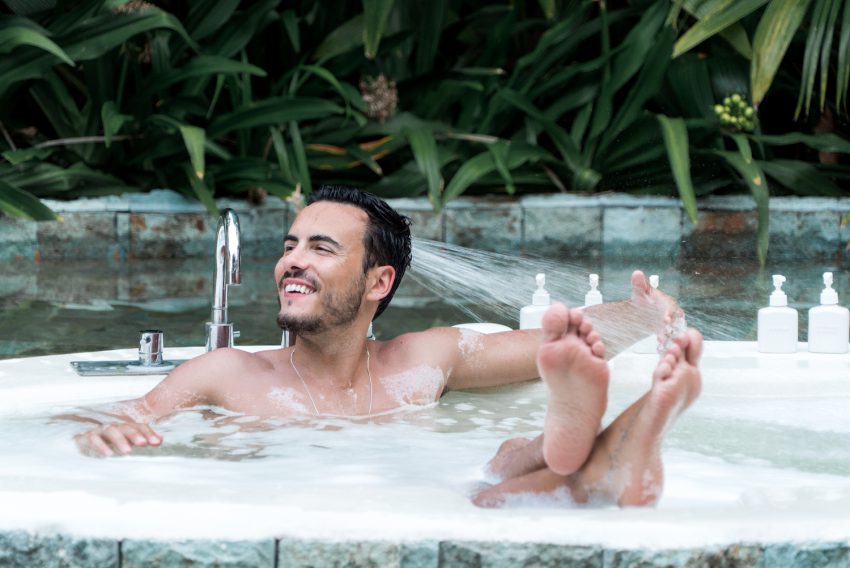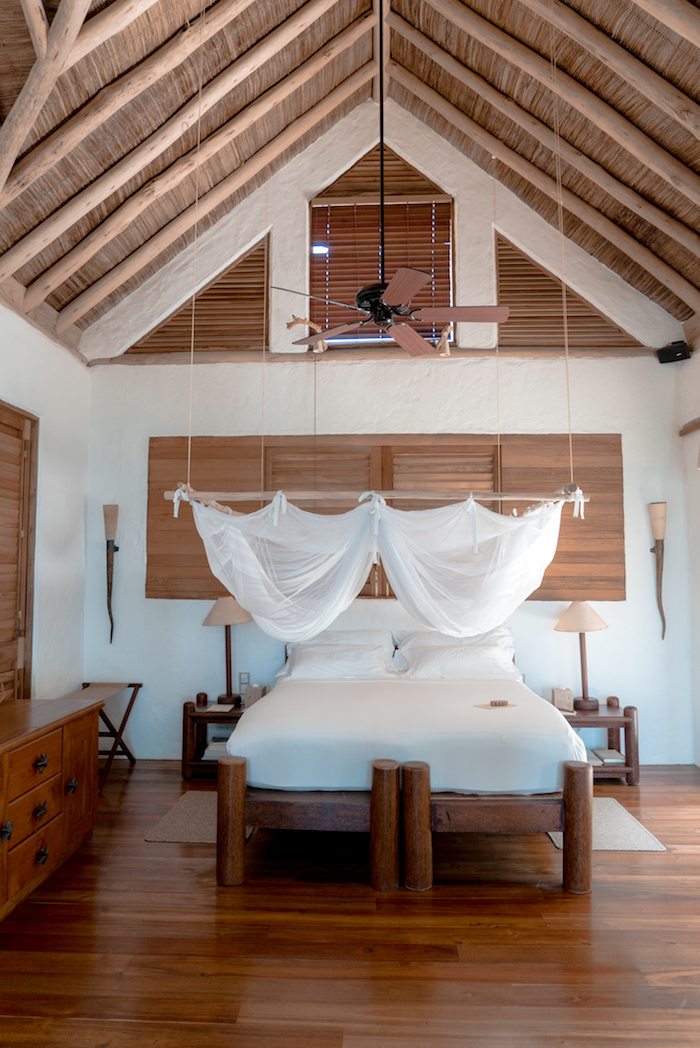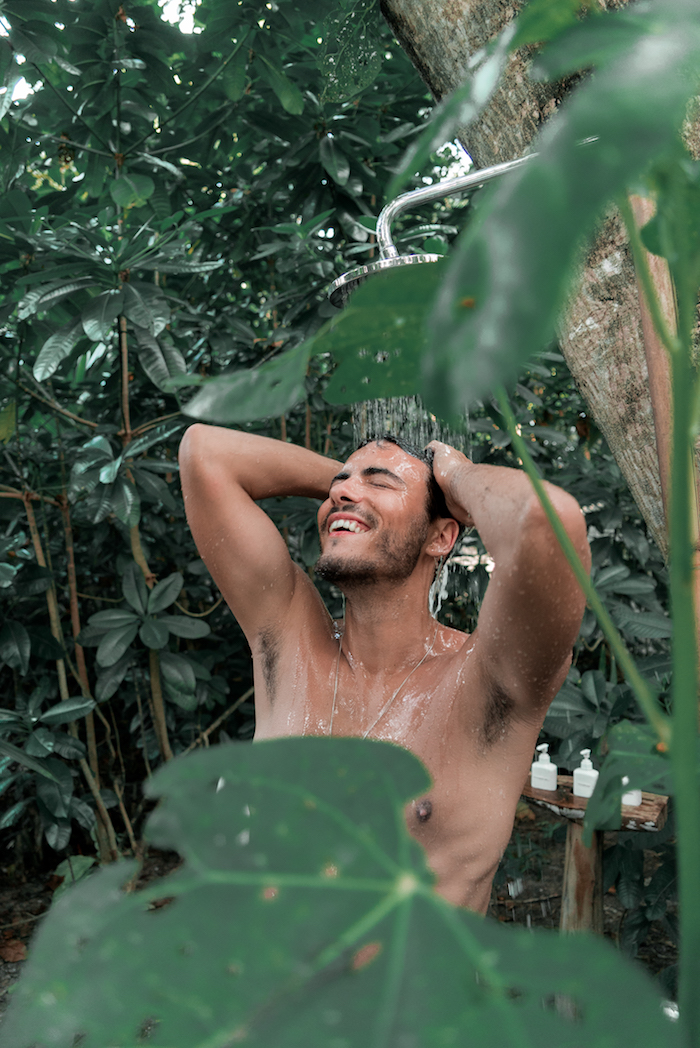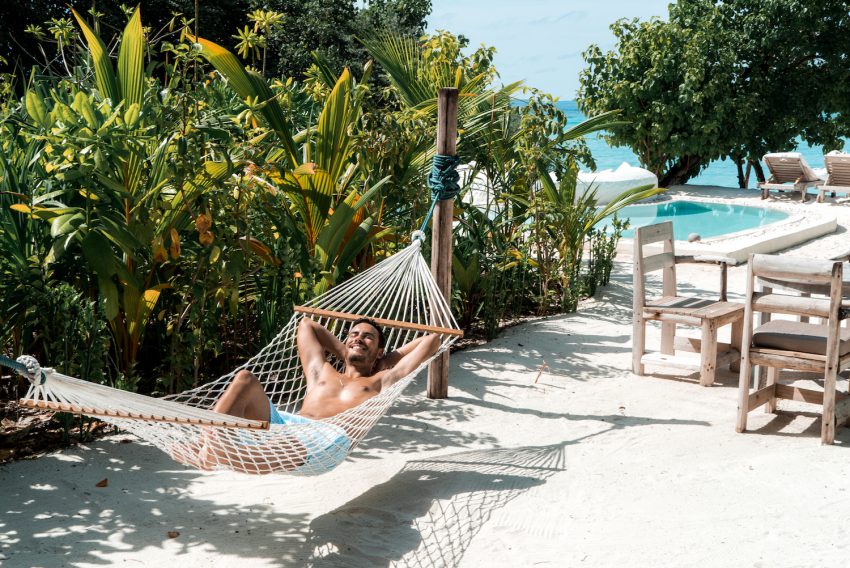 In fact, everyone is walking barefoot and I love that … You have lunch barefoot, you have dinner barefoot, the truth is that you're on an island, at the beach, for what do you need shoes for? A carefree vacation, although I confess that during the first day I was always looking for my slippers (laughs).
Soneva Fushi is at first glance the ideal retreat for those who want to rest their bodies and minds. The resort was built almost entirely in wood and for this reason also fits perfectly in the nature of the island, whose trees are centuries old … nothing was planted here unlike many hotels in the country.
There are 65 Villas scattered around the island in dense forest and overlooking the Indian Ocean. Ours was a Crusoe Villa Suite with two bedrooms and pool with 649m2! The high ceilings and huge windows provides an enormous sense of space. And if we are going to talk about space … What bathroom is this?! I never in any resort have been in a toilet of this size, it has 3 gardens, a lake with the bathtub in the middle, two showers… and everything outdoors, stunning.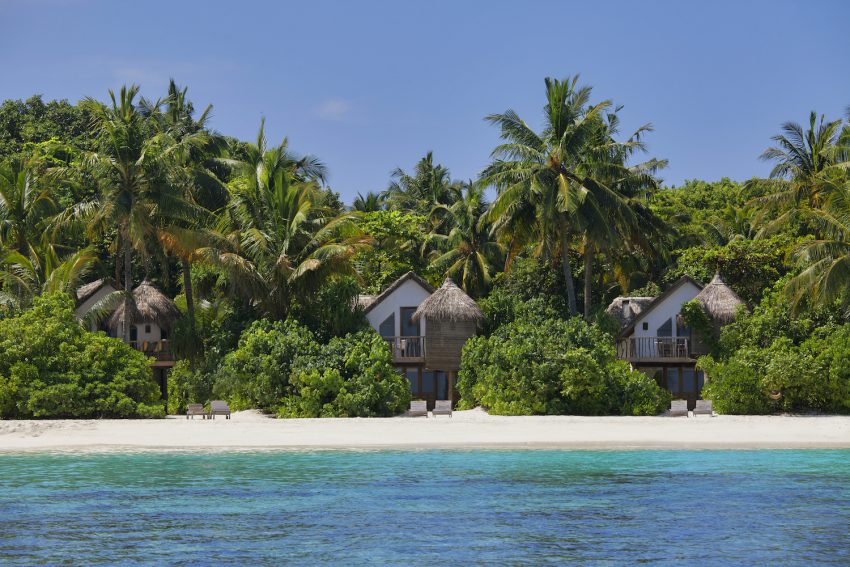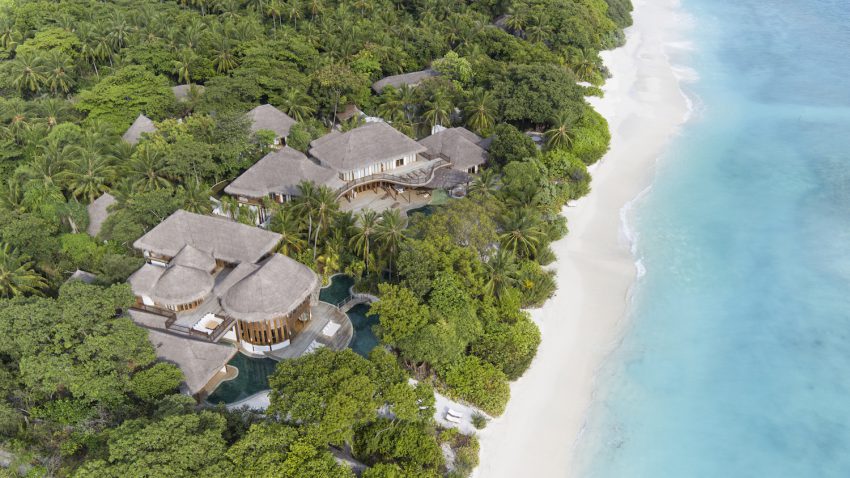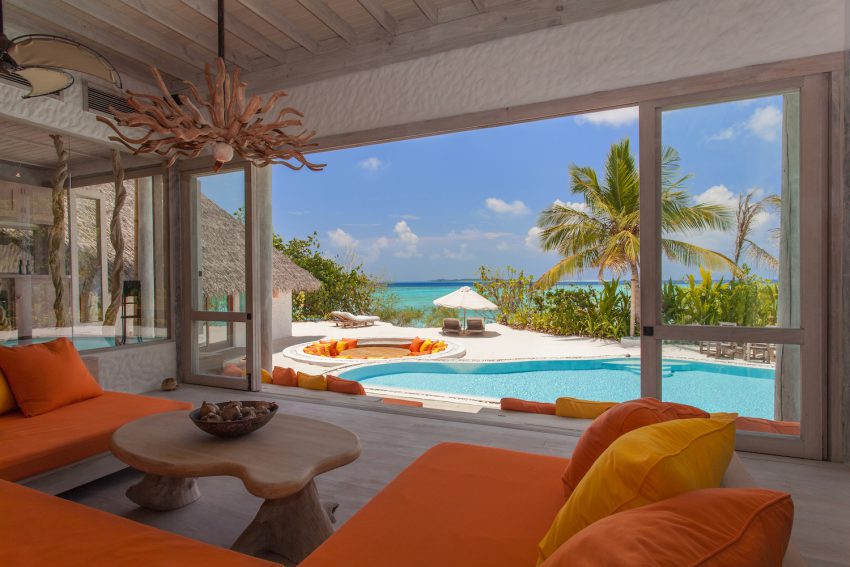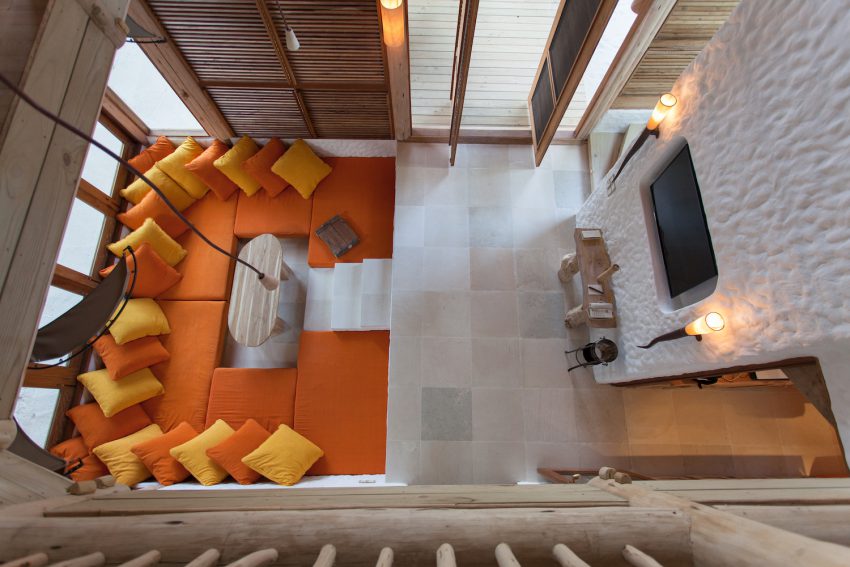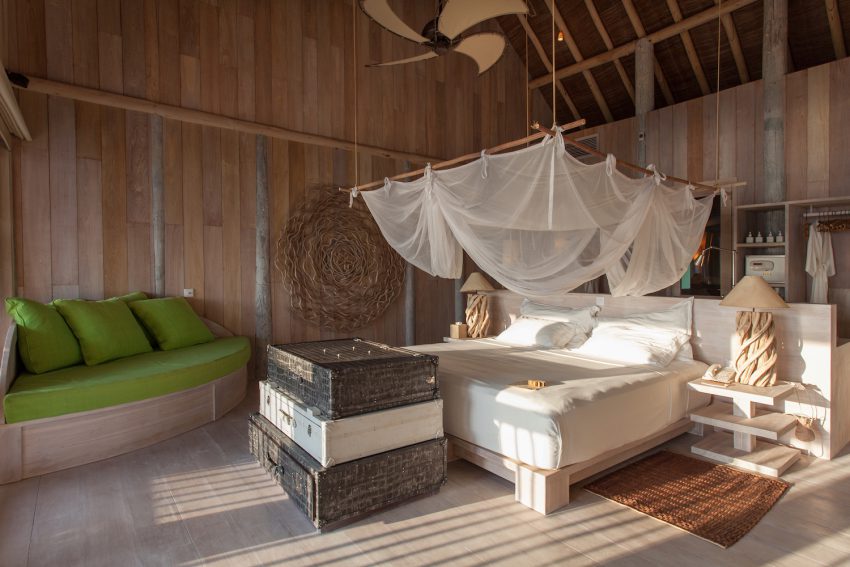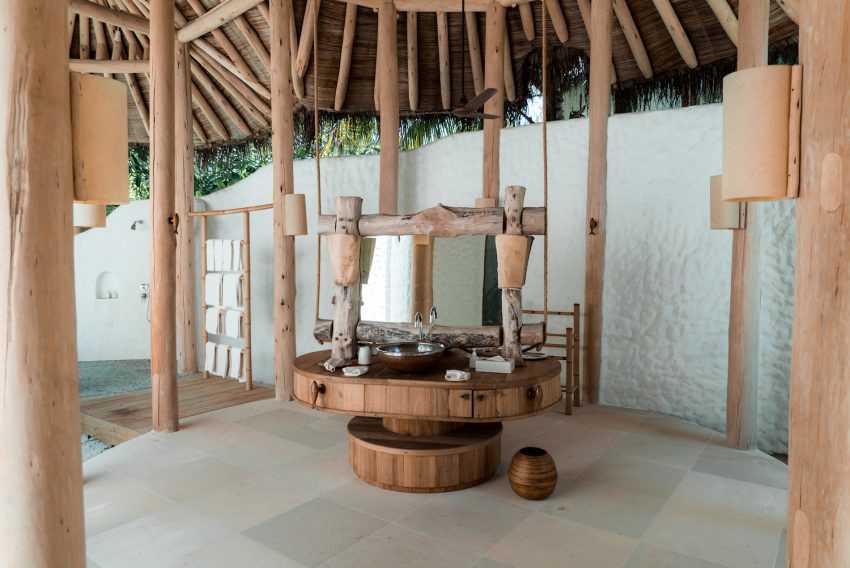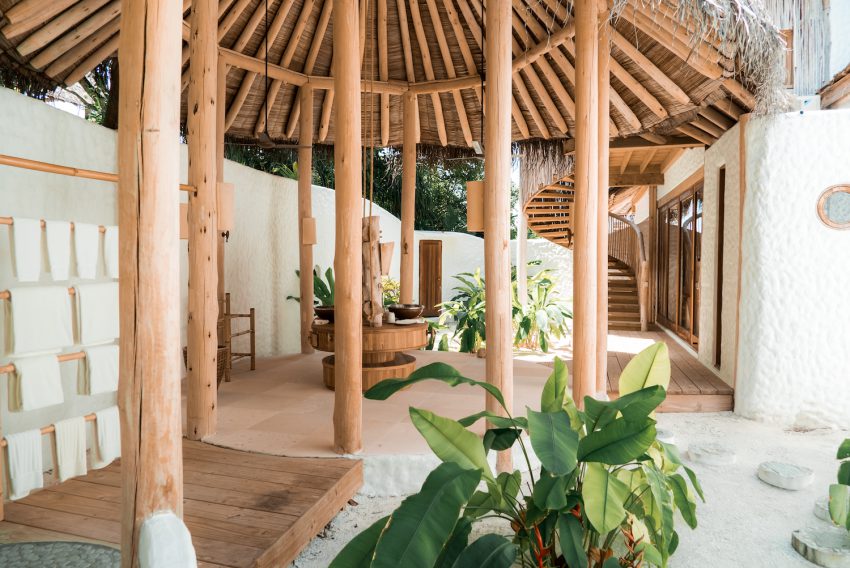 The Villa has a gym, two bedrooms, one downstairs with a private bathroom, also outdoor, with more modest dimensions when compared to the main bathroom, but much bigger than some apartments. Downstairs you will find the huge closet with a bathroom. A kitchen and living room, equipped with sound system and TV, although it does not have TV channels and only serves to watch DVD's … remember? No shoes, No News!
On the first floor of the Villa we find the master bedroom with toilet and a lounge with a balcony overlooking the sea. The Villa's exterior has a huge table with sofas for dining, garden with hammock, shower, private pool and sun loungers giving access to Villa's beach. The beach is one of the best I've been to, white sand, turquoise water and most importantly, zero people! It is curious that my favorite beach ever is the private beach of another hotel, also Soneva, the Soneva Kiri in Thailand. It seems they choose very carefully where they build the hotels.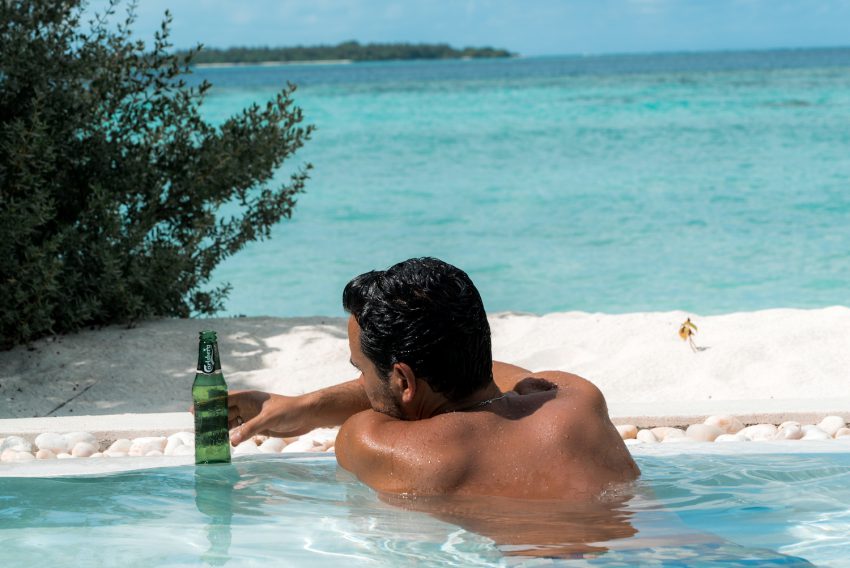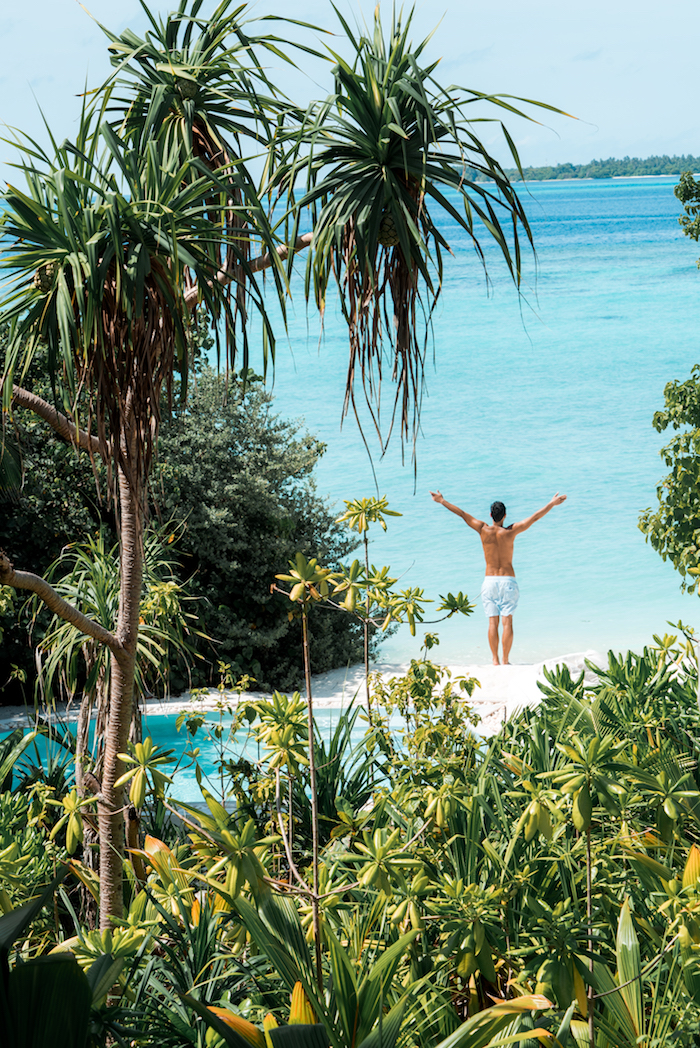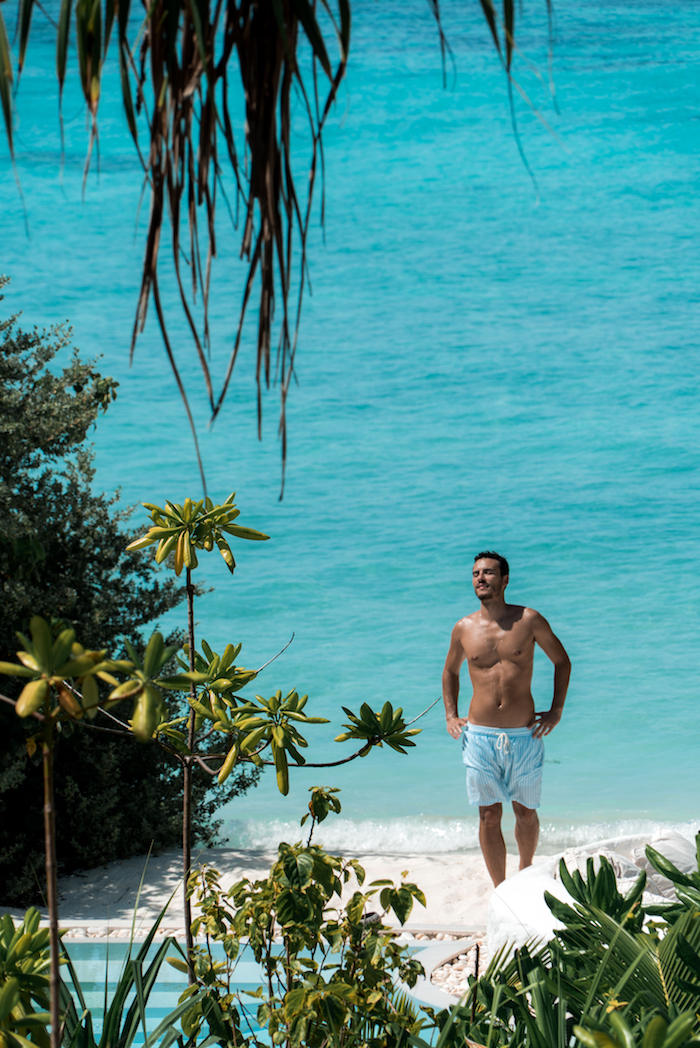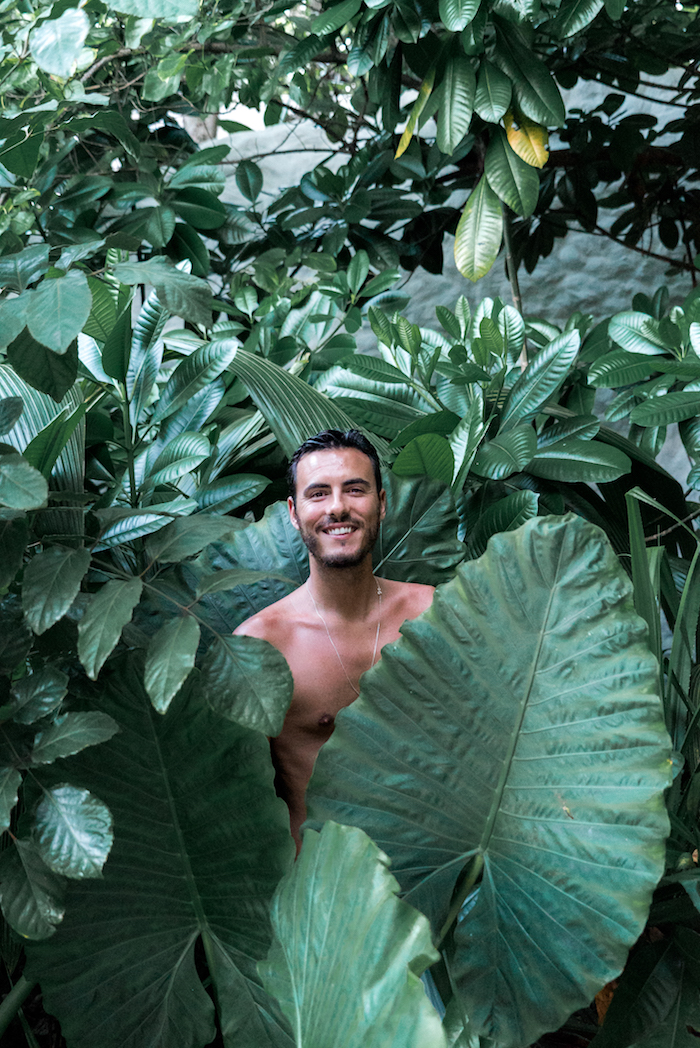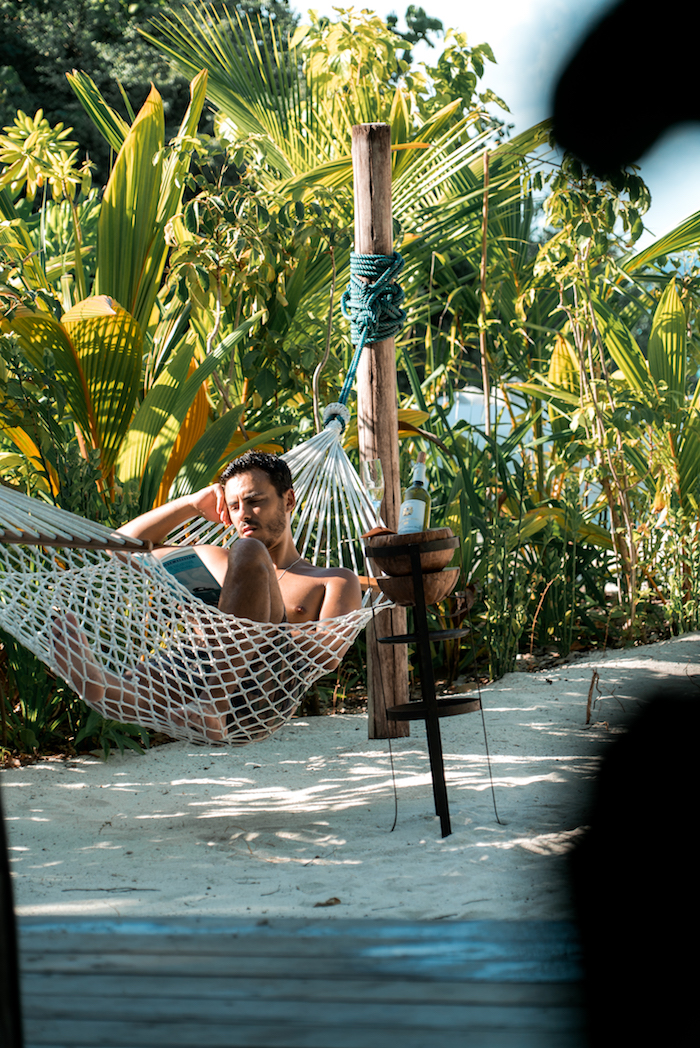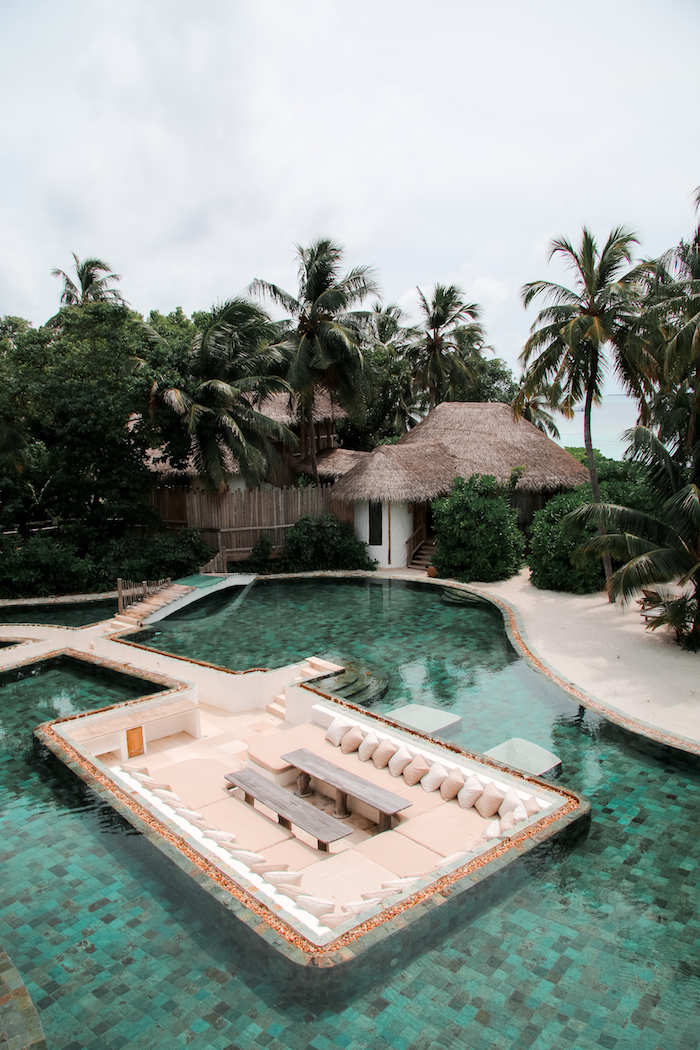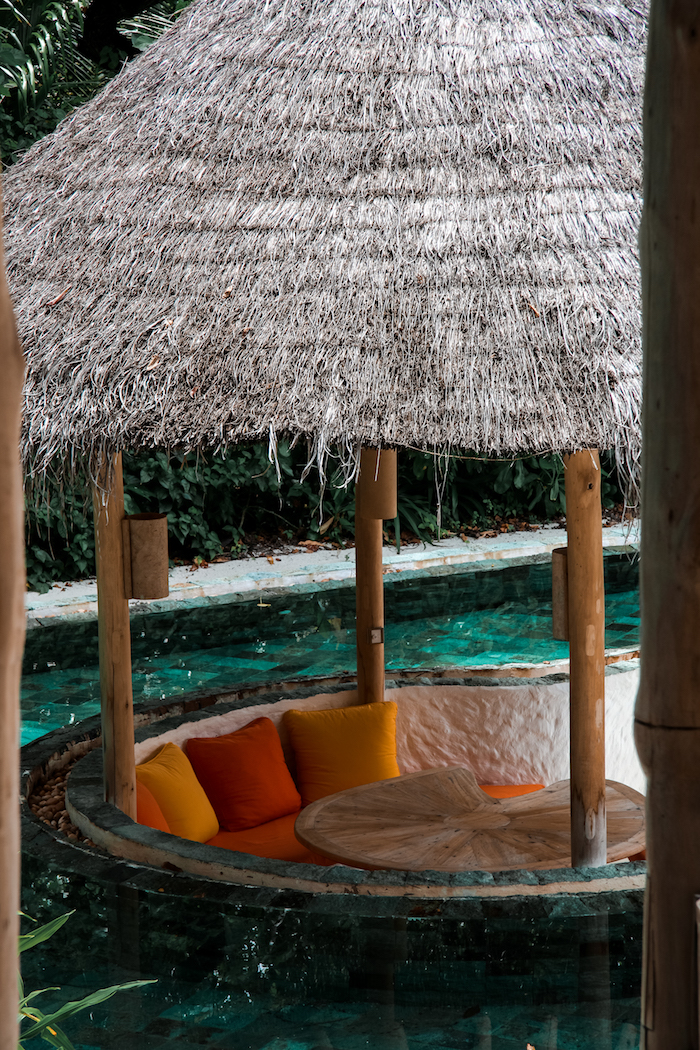 Let's talk about the food, wonderful! I will not forget the many lobster sandwiches I have eaten along with the natural juices between the dives in the sea. The breakfast, served every day in the Mihiree Mitha restaurant is super complete and diverse. There's a cheese room, a fruit room, ice cream, jams … and imagine, a chocolate room open 24 hours a day! Just go in, get it and eat it!
There are several restaurants, Mihiree Mitha and Sobah's Restaurant, both are on the open-air beach with some friendly rabbits out there looking for carrots. We also visited Fresh In The Garden, a beautiful restaurant built in the trees and with very cozy corners. After dinner we visit The Observatory, where you can see with the help of a professional astronomer all the beauty of the constellations through a huge telescope. Another very beautiful area is Bar (A) Bara, a bar that also serves meals and where you can enjoy the sunset.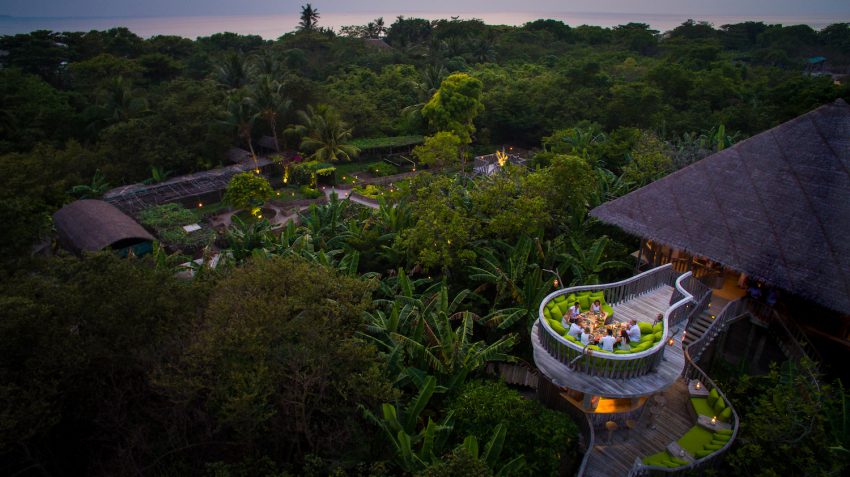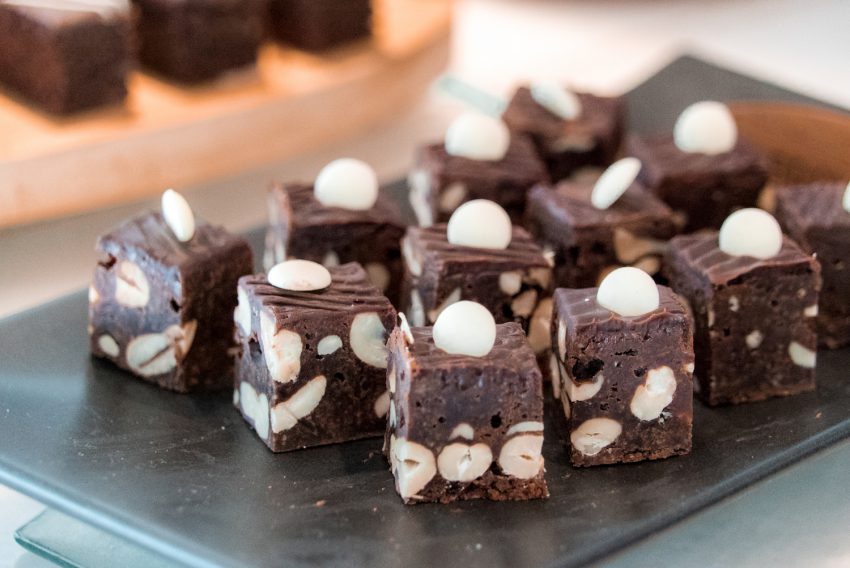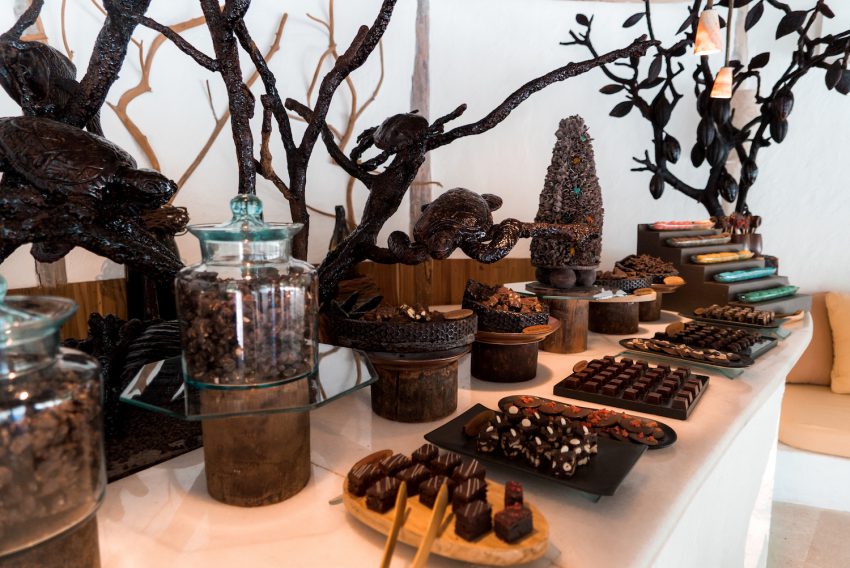 If you think that there is nothing to do on the island think again… There are many activities for those who don't like to be standing still. Water sports, cooking lessons, boat trips to see dolphins, snorkeling… which was a lovely experience as I had the opportunity to see for the first time an adult Blacktip shark (I'm terrified about sharks but it was great!) along with turtles and other species of beautiful fish. There are many baby sharks at the beach, they are beautiful and very scared, I tried to take a photo with them but they escape, there is no need to be afraid.
You can also take a tour at the island, visit the kids playground… Even I missed being a kid, when I went there I didn't want to leave. You can visit the recycling area, one of the spaces that the resort prides itself on. All the materials are reused here that goes along the consonance of the Eco policy of the Soneva group whose hotels are largely using solar energy. You can visit the resort's shops and for movie fans, watch a movie in the outdoor cinema under the stars. Visiting the Cinema Paraiso was an incredible experience, the cinema is near the beach and is quite large.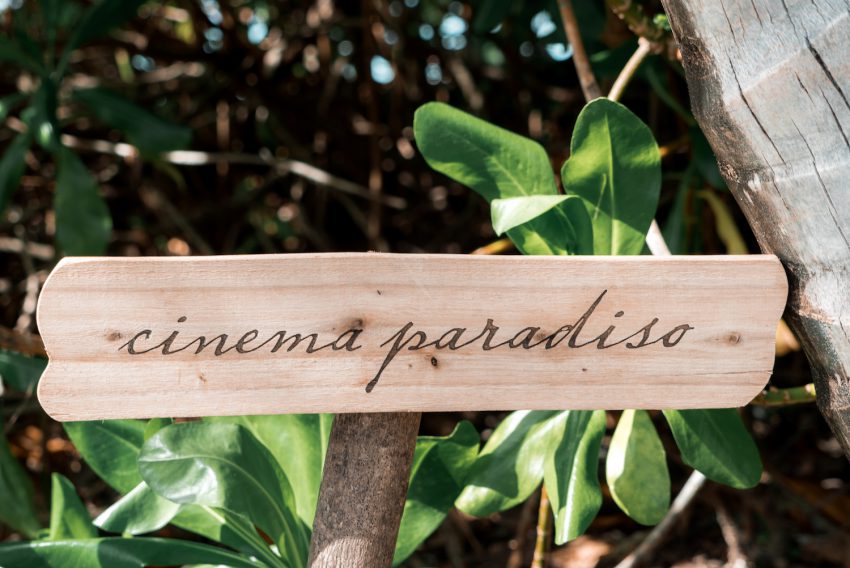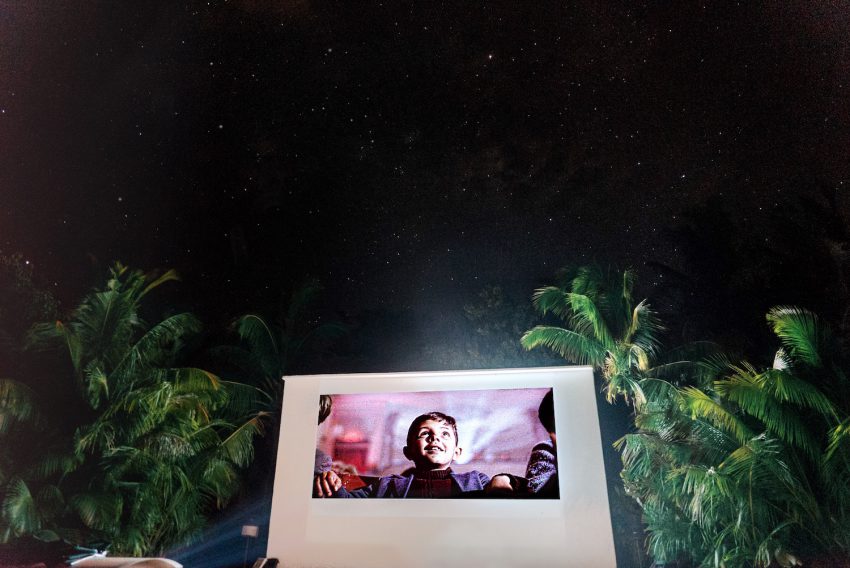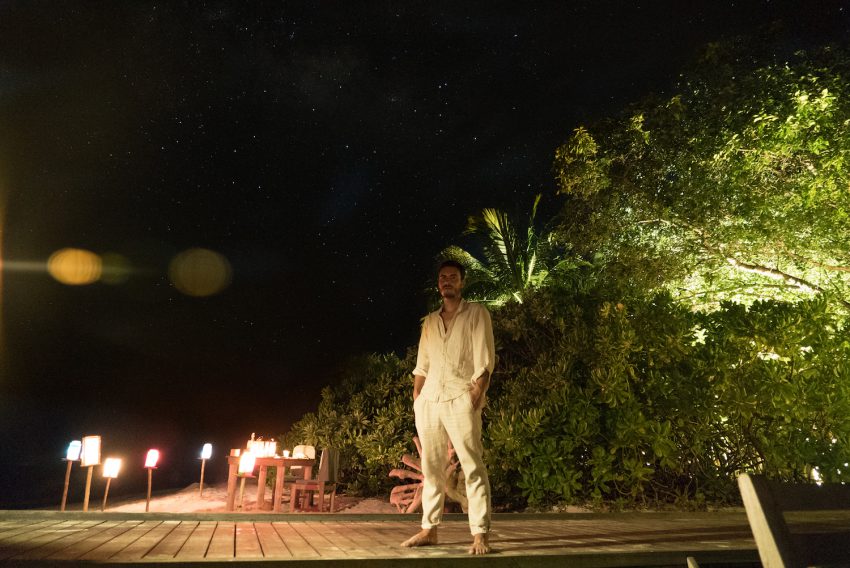 In addition I had opportunity to visit the Private Residence, the largest villa in the Maldives with almost 6000m2, 9 rooms and a pool with a slide capable of leaving anyone's speechless.
Another possible visit is to the Soneva in Aqua, this yacht that can be rented, it has two bedrooms, one of them with a glass bottom jacuzzi, crazy.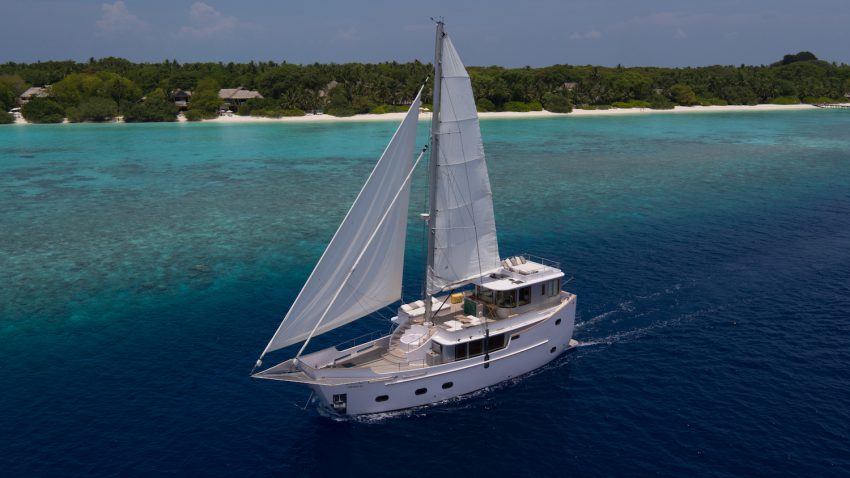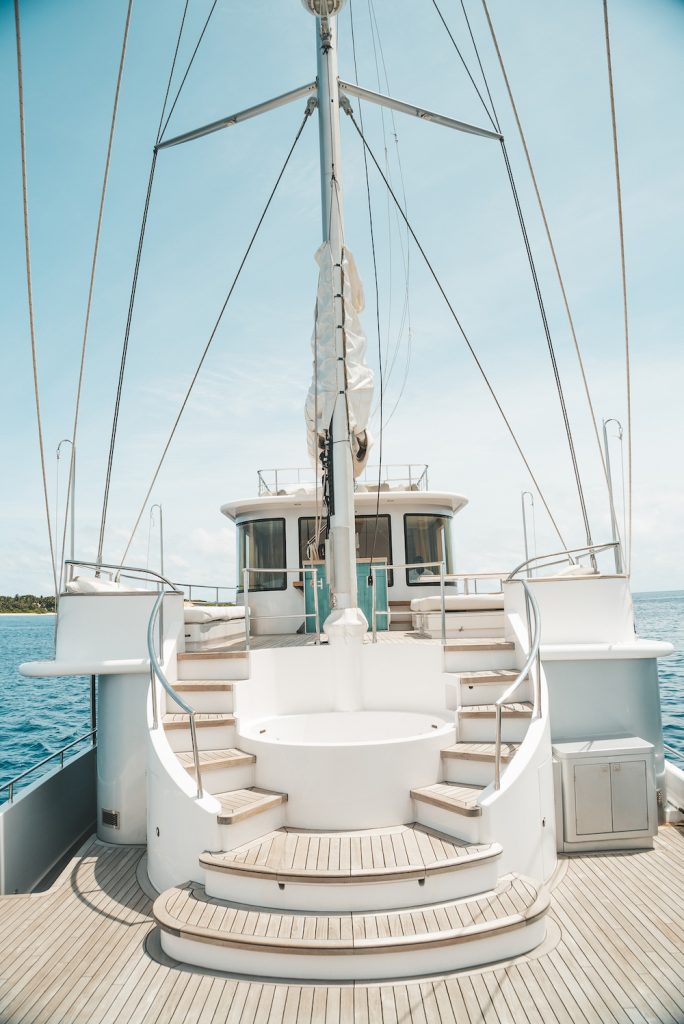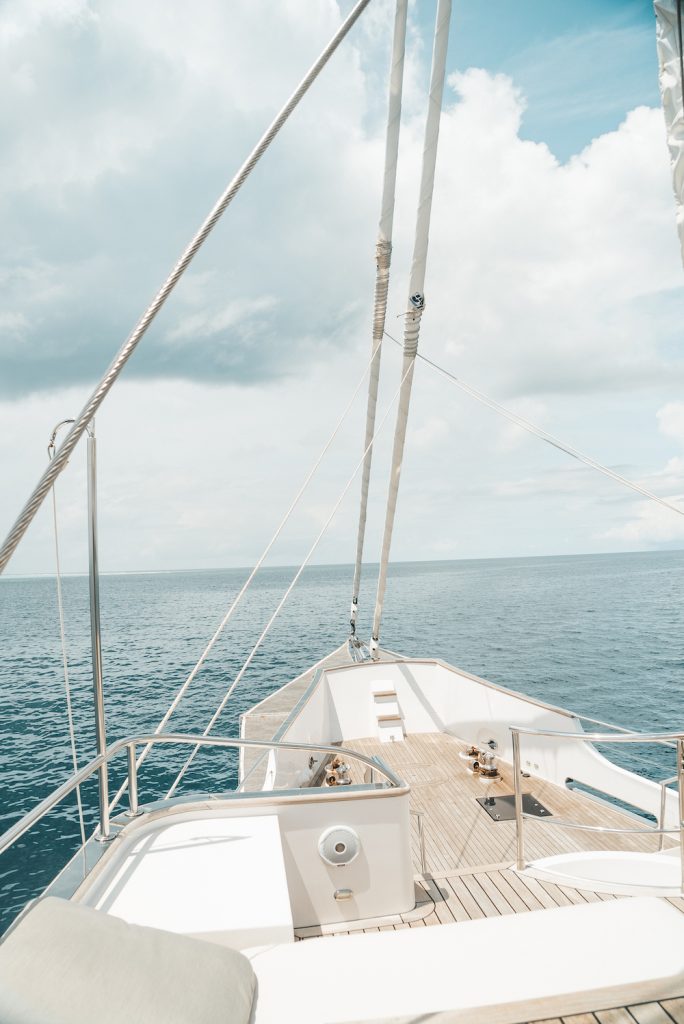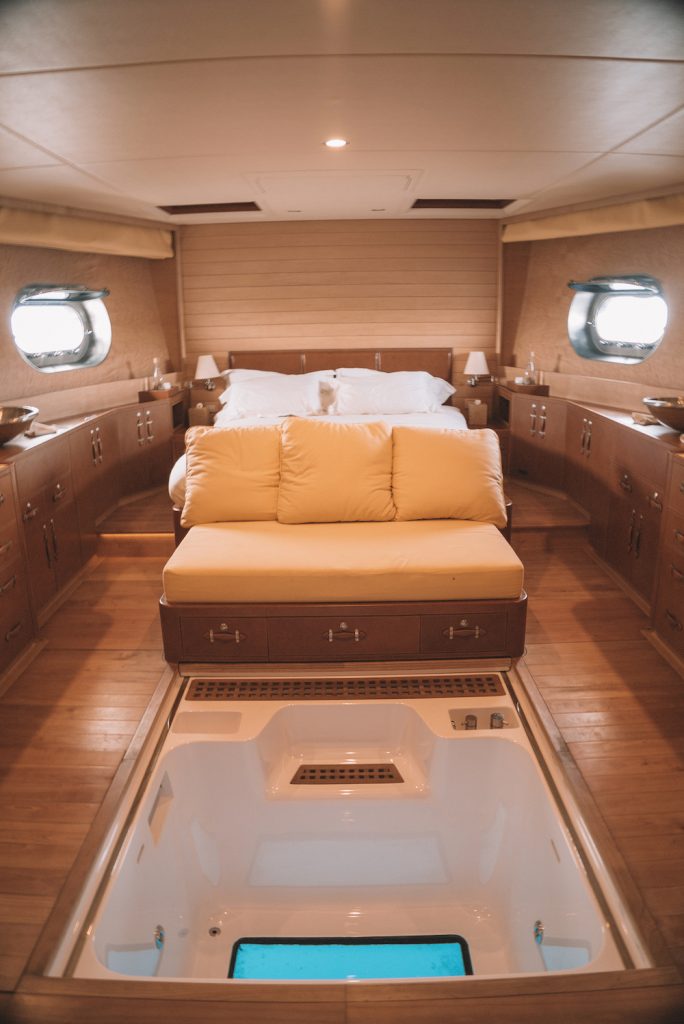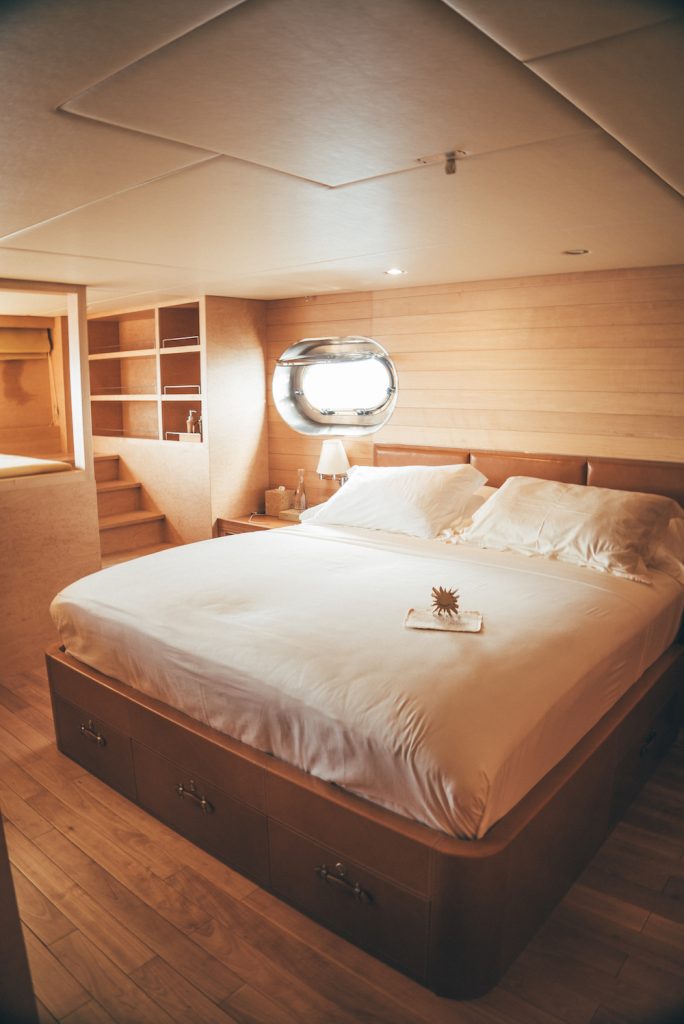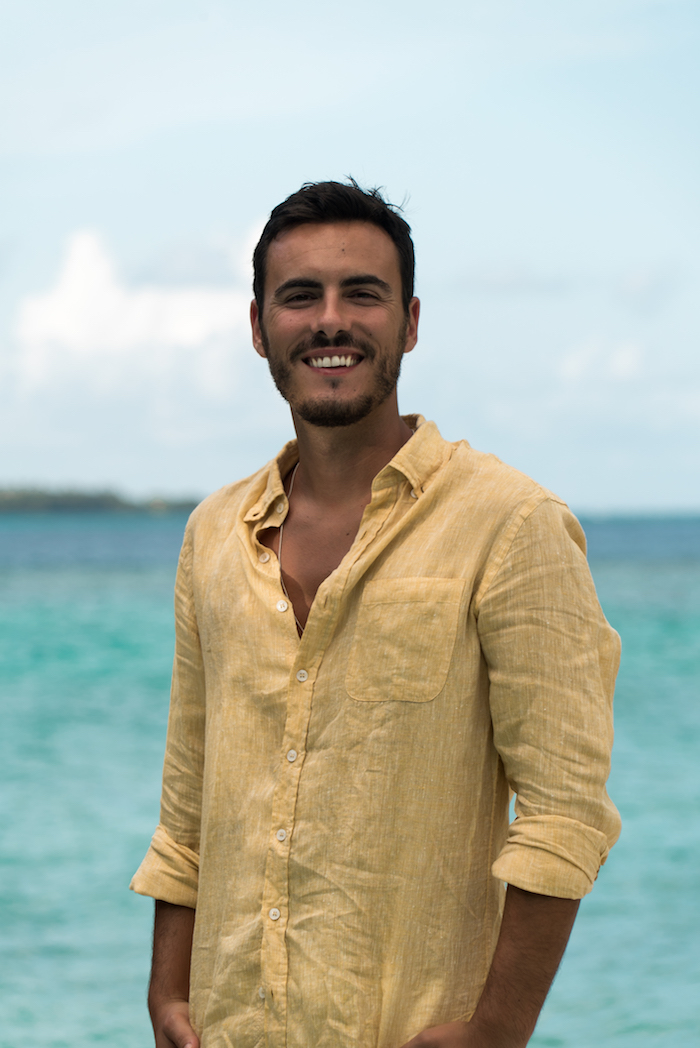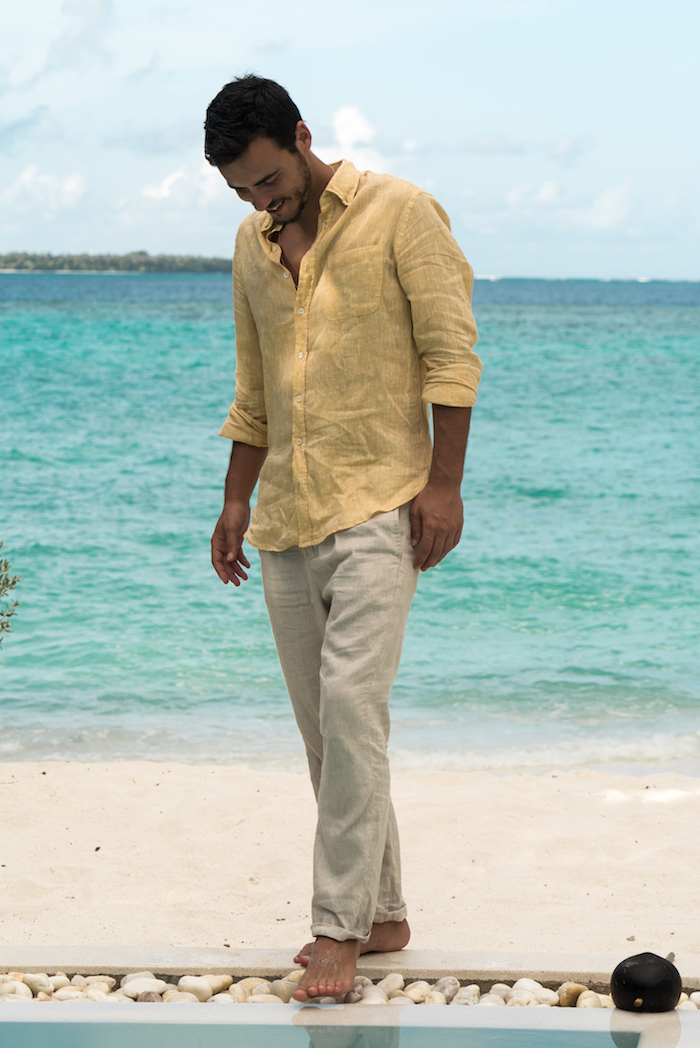 It was an unforgettable four days, the return was again by plane, but this time from the regional airport of an island that is just over 10 minutes away from the resort. After that we were redirected to the hotel's private Lounge in Male where we waited until we went to the international airport.
I will miss Soneva Fushi, I really enjoyed the hotel and hopefully I will be able to go back there again or meet the other hotel proprieties.
Some of this pictures have Soneva Copyrights.
Connect with Soneva Fushi
Bookings: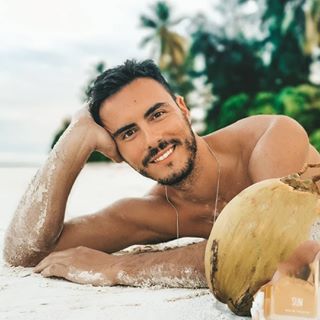 Hi! My name is João Cajuda, I'm a travel blogger from Portugal and founder of this website. In this blog I share my adventures around the world and give you tips about hotels, restaurants, activities and destinations to visit. You can travel through my videos or join my group tours that I organize to selected destinations. Visit my Adventure Travel Agency LEVA-ME and join one of my journeys!