Patagonia – Argentine & Chile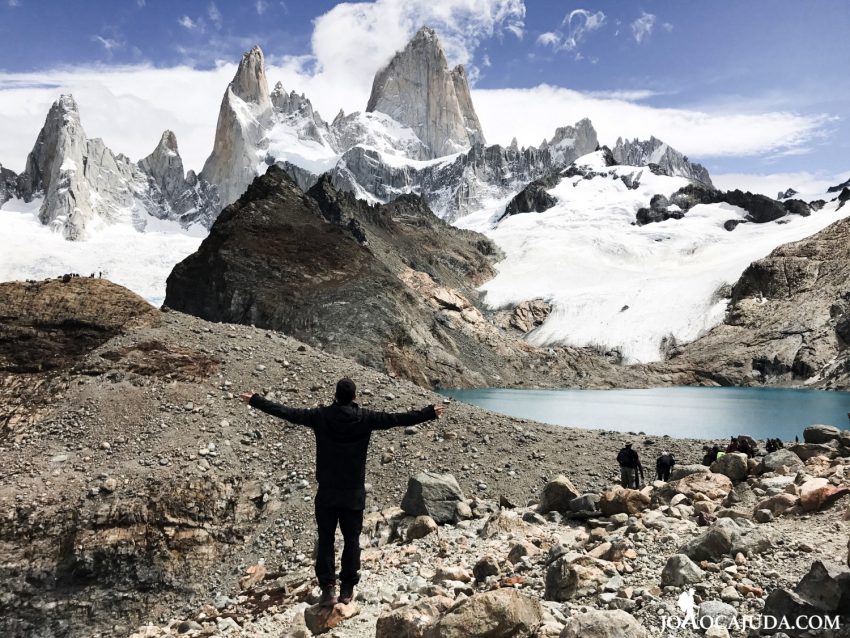 Patagonia, one of the most remote and deserted places on earth, that's why I love eheh. For a long time I wanted to visit this area of ​​South America, the reason is more than obvious, the landscapes! Glaciers, lakes, mountains, waterfalls, incredible fauna and flora … Here you will find nature in its purest state. I went there for two weeks, I ran from Buenos Aires to the most southern city in the world, Ushuaia. It was more than 3000km of road. In this post I will share a little bit of my adventures and give you tips for your visit.
When to go?
The best months to visit Patónia is between November and March. Being one of the most extreme regions of the planet, temperatures and atmospheric conditions makes it almost impossible to visit during the other months. Even though summer temperatures rarely exceed 15C, they also do not fall below 0C overnight.
How to go?
You have to go by plane to Buenos Aires or Santiago de Chile, then take a flight to El Calafate or Ushuaia … you can start the trip from the south and head north or vice versa. I started in El Calafate, the northeast part of Patagonia. The flight from Buenos Aires was purchased at the last minute and it cost me € 250.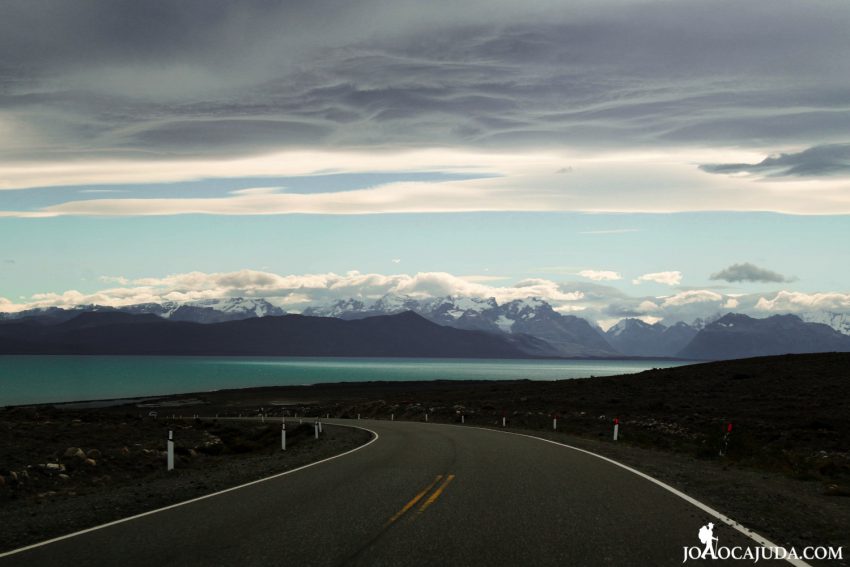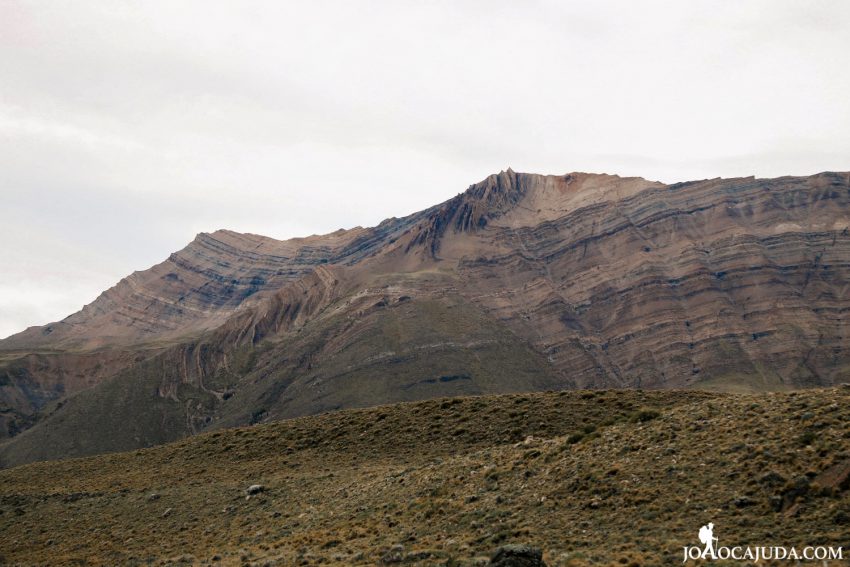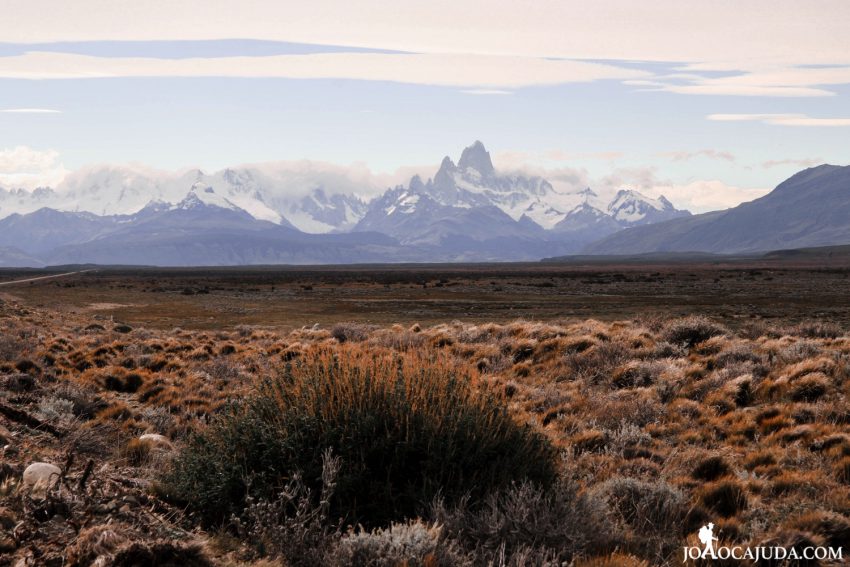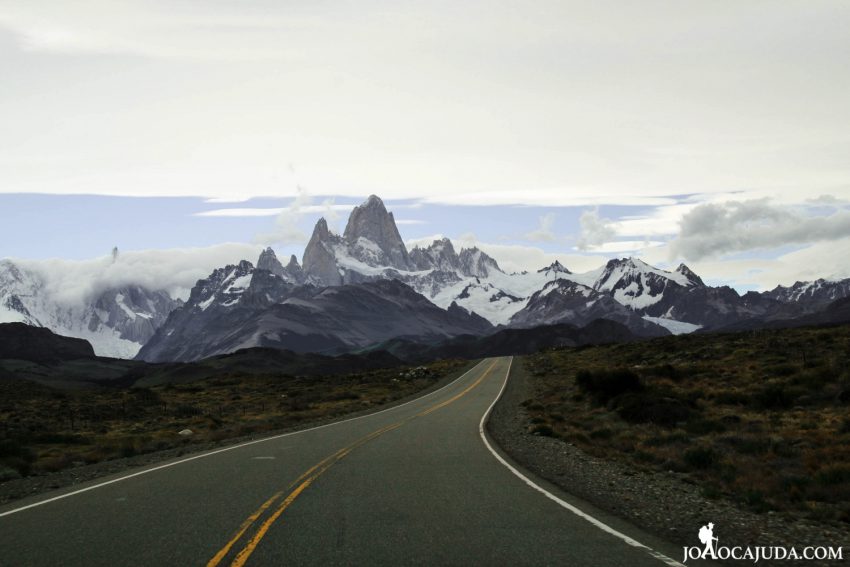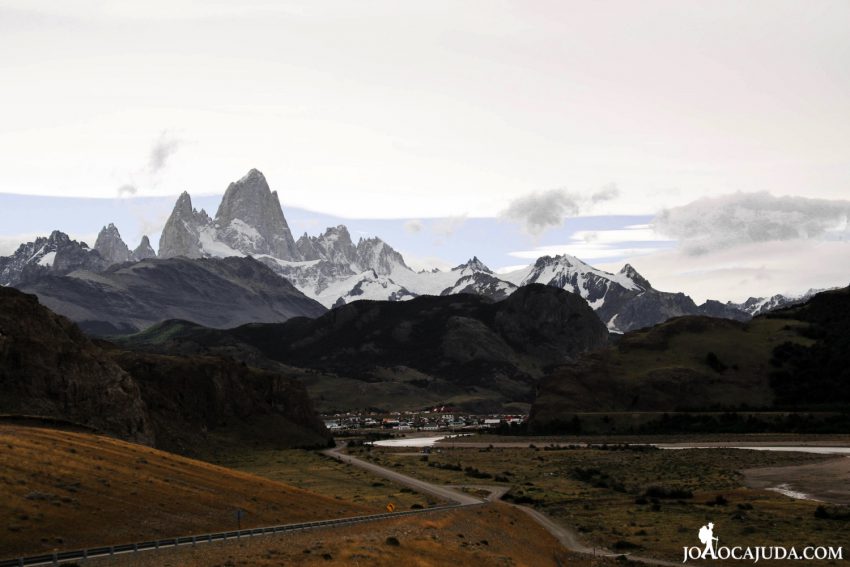 Transportation
Getting around in Patagonia is not easy. There are buses, and they are basically the only option. I rented a car because I like to have the freedom to stop to film and shoot whenever I want, plus a road trip with friends is always more exciting. The buses I have seen have good conditions, but there is usually only one per day and they run out very quickly. The car rental is extremely expensive, you should rent online several months in advance… Not only because it will be cheaper but also because get sold out very quickly.
Where sleep?
Torres Del Paines – Ecocamp Patagonia
Located in the green valleys with a privileged view to the famous Torres de Paine, the Ecocamp is the ideal place for you to stay when visiting this beautiful park. The hotel is set discreetly in the nature, the dome rooms (inspired by the architecture of the ancestral Kaweskar tribe) are surrounded by green scenery that blends perfectly with the domes.
Torres Del Paine – Patagonia Camp
Patagonia Camp is the most luxurious hotel in Torres del Paine. Located on the shores of the beautiful Lake Toro and overlooking the park's mountains. It is only 15km from the Torres del Paine National Park and 74km from the city of Puerto Natales.
El Chalten – Southern Destination Hotel and Mountain Spa –Nice hotel, very cozy, good rooms, good breakfast. It is very central and close to restaurants and access to the Spa is free 1h per day but it is necessary to book.
El Calafate – Imago Hotel And Spa – Funny, modern hotel, with a nice breakfast. The rooms are good considering the price. It is far from the center of the city, I advise only those who have a car.
Punta Arenas – The Hidden House – Nice hotel, a bit far from the city.
Ushuaia – Good luck! The hotels are very expensive and terrible. Mine was very dated, it's a trip to the 80's and only makes up for who has a car. The staff was friendly, the breakfast awful! Vacation Specials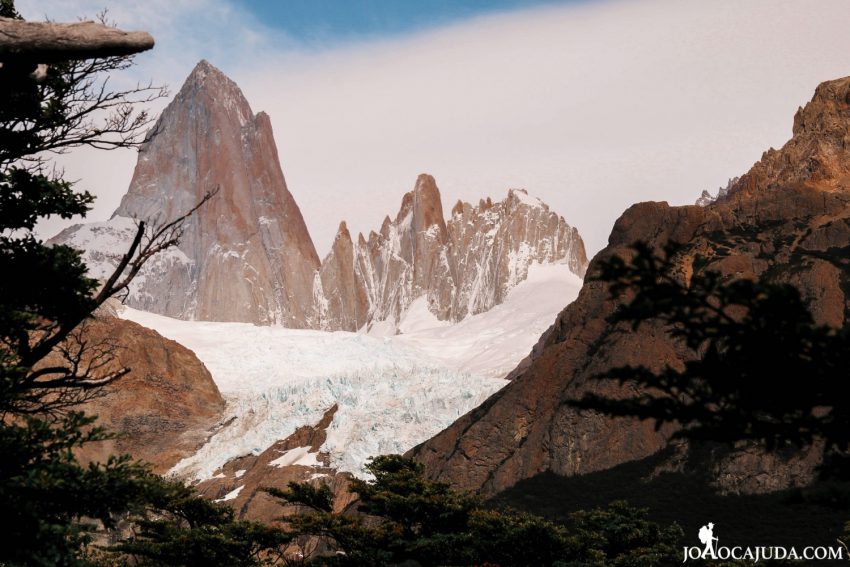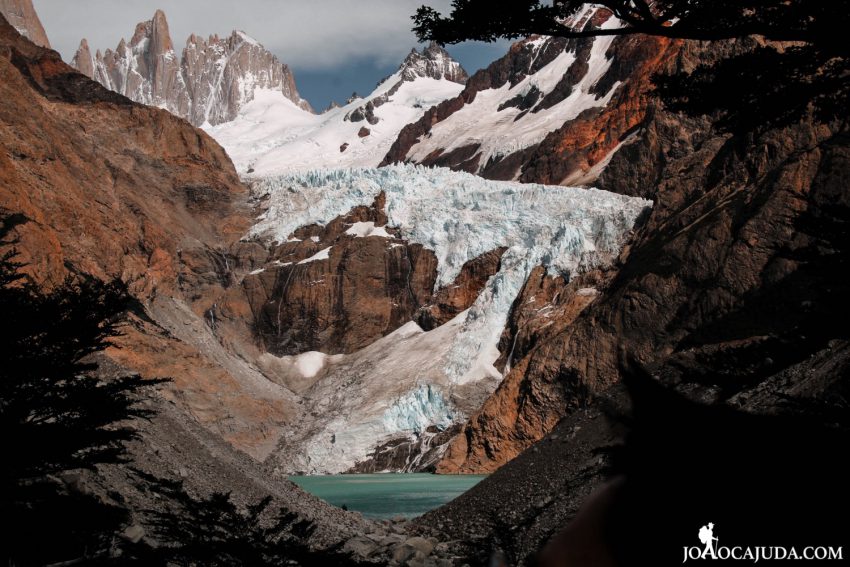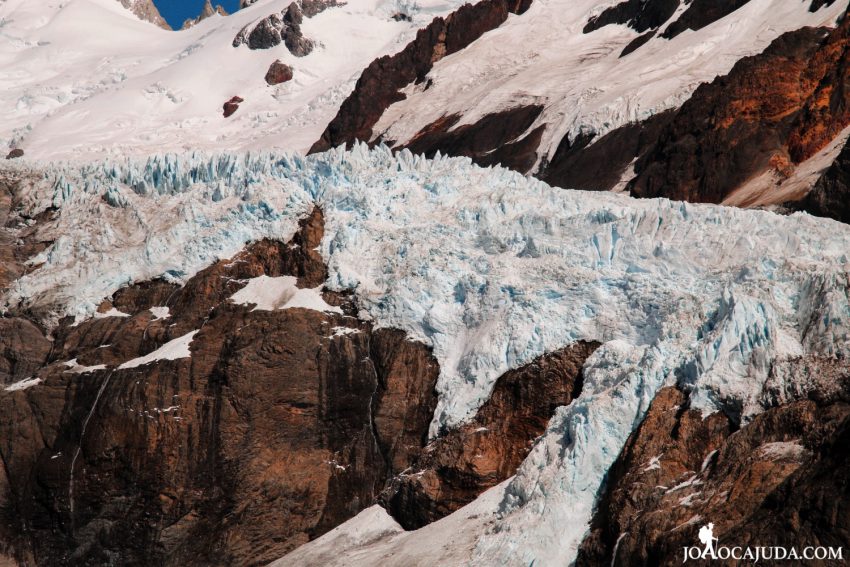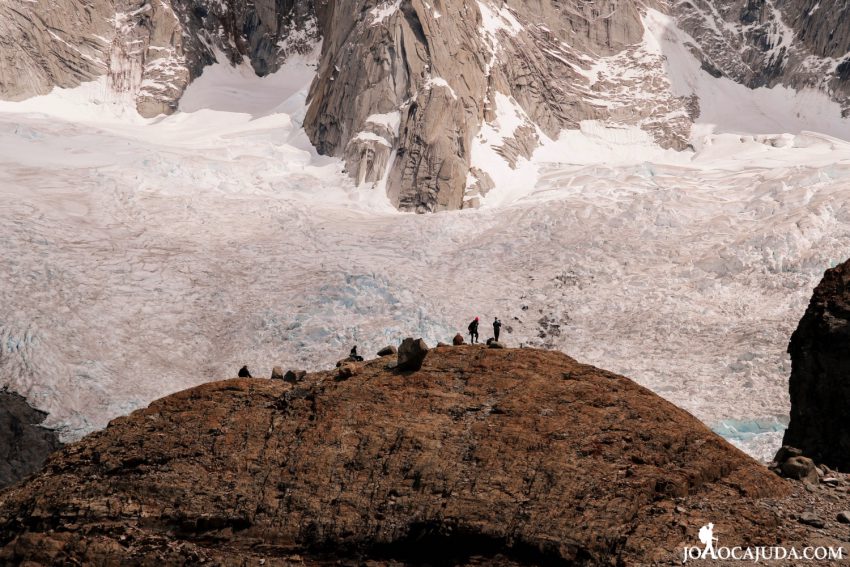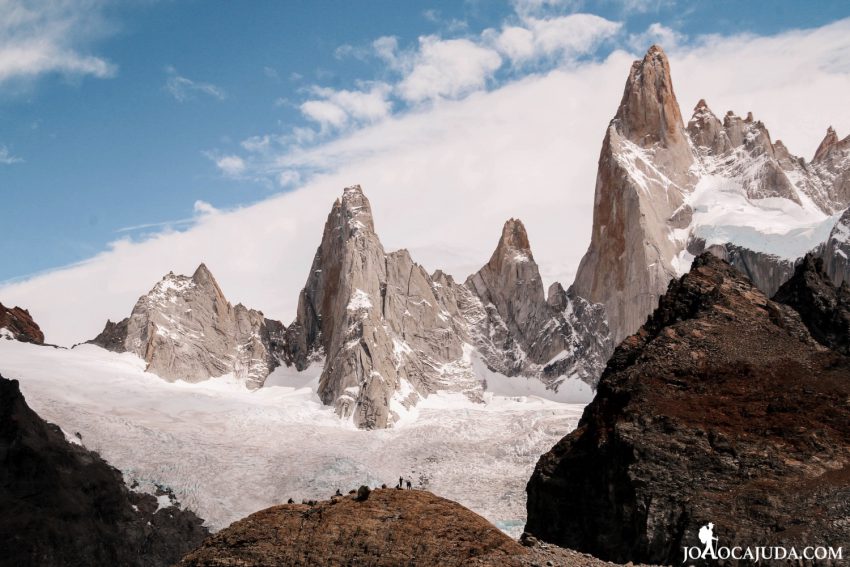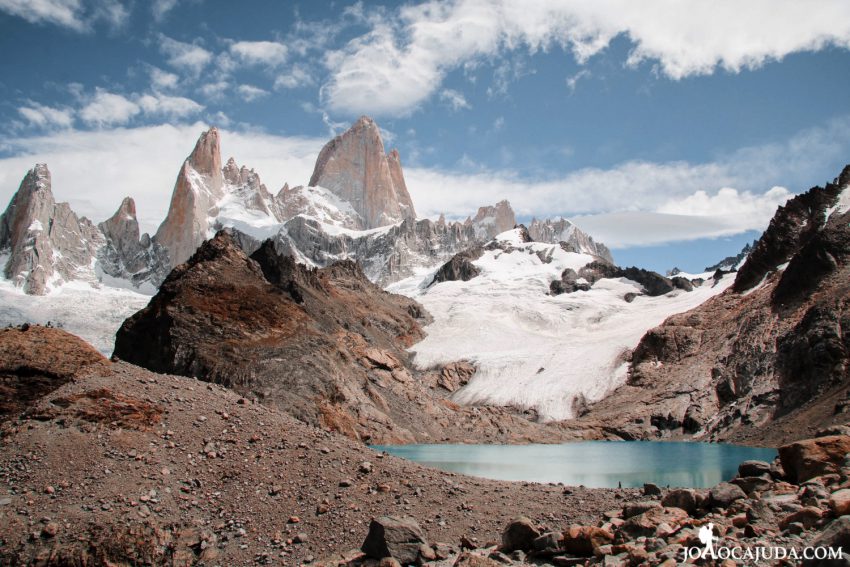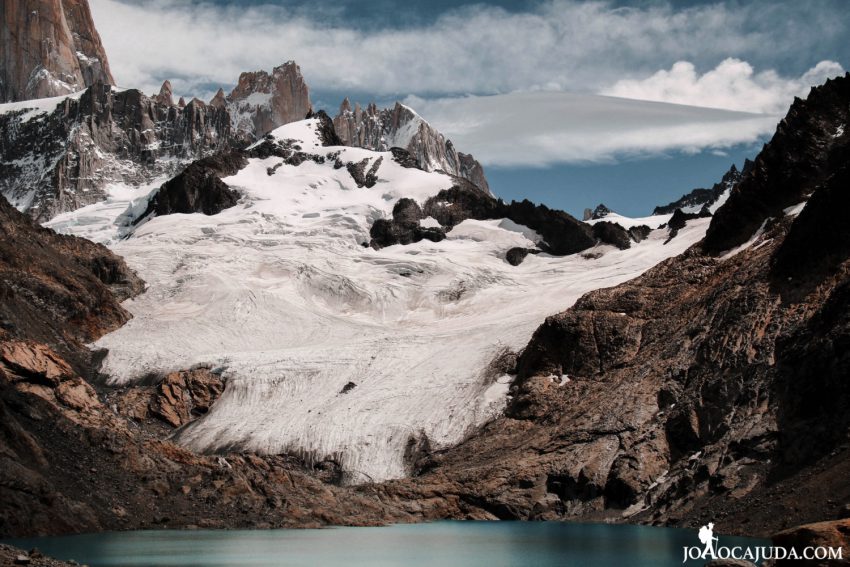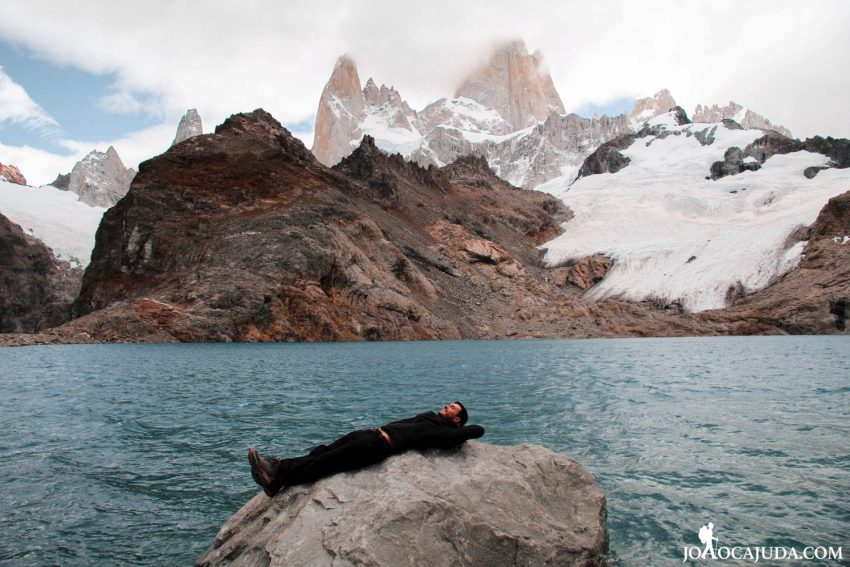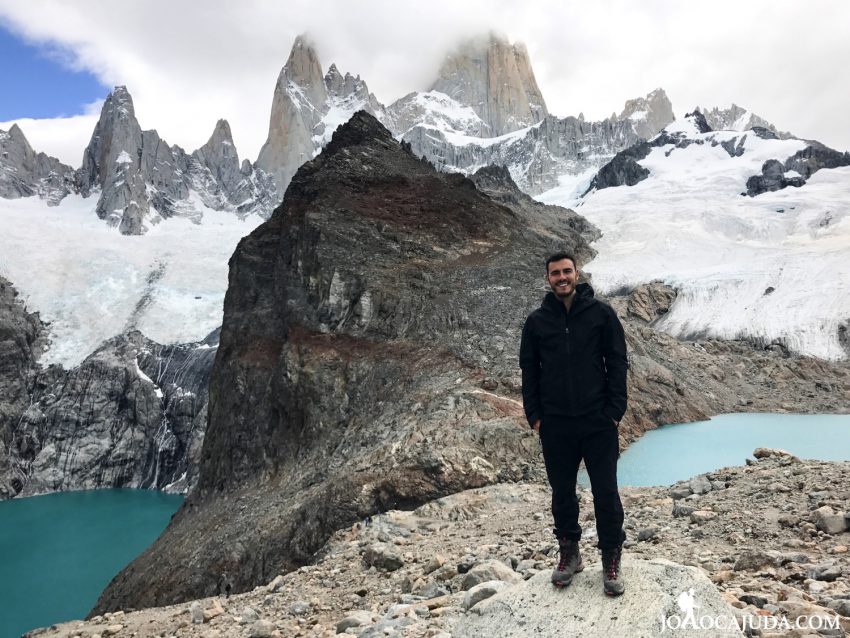 TIPS
Borders between Chile and Patagonia closes at 10PM, after that time it is not possible to cross the countries.
It is not possible to cross borders with fruits and sandwiches.
The roads are not so good, if renting a car checks that you have another replacement tire.
Do not wear a snow coat, take several thin layers of clothing, during walks you will fell very hot. Although it is very cold at night.
I don't recommend Trekking boots, I took mine and I regretted it. Lightweight, comfortable and waterproof sneakers are perfect.
Take a thermos bottle to fill with water, in the hotels there are no plastic bottles and if you do not take yours, you'll have to buy one there (more expensive).
Rent car several months in advance.
There's not a lot of ATMs, so you should always have money with you. You can get money at the airport and in the cities. Credit and debit cards are accepted at all hotels.
In Chile it is nice to leave 10% tip in restaurants. It's nice to tip the guides or pay a beer!
Watch out for the wind! Patagonia is very windy, always! Be careful when driving because the car runs off the road. Also be careful when you are near cliffs, a surprise gust of wind can end the fun.
Always take sunscreen and USE IT! Even when it is not sunny I'm almost sure you'll burn! Sunglasses are also important!
In Patagonia crime is almost non-existent. Relax!
The Internet exists in almost all hotels, not always fast. Buying a SIM card is the best option.
In Torres del Paine there is no mobile phone network in some areas of the park.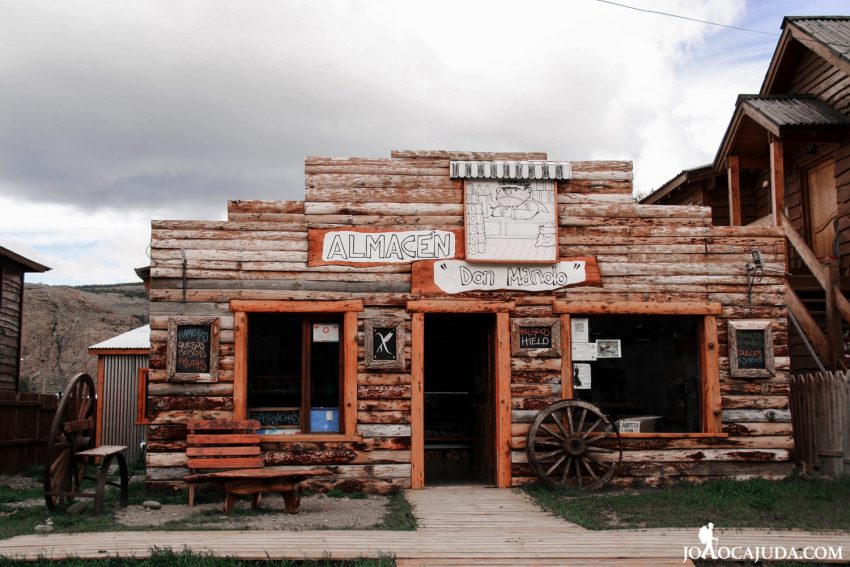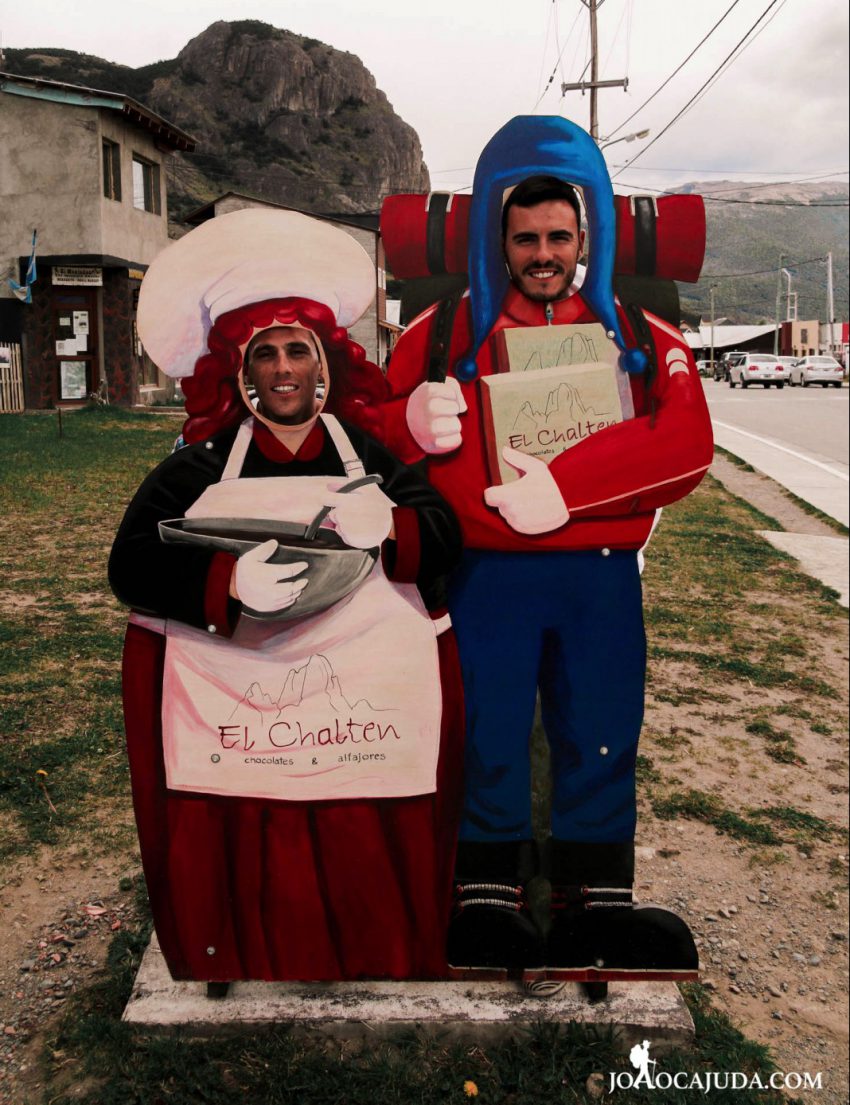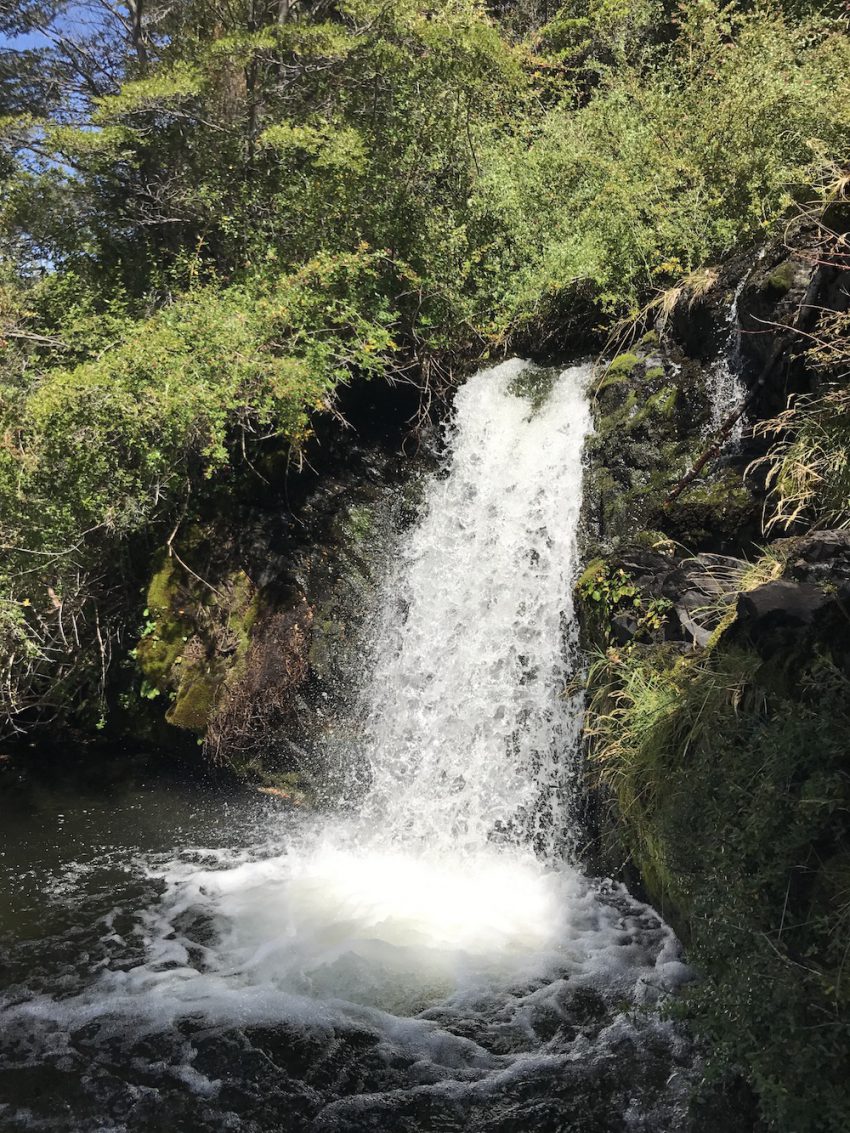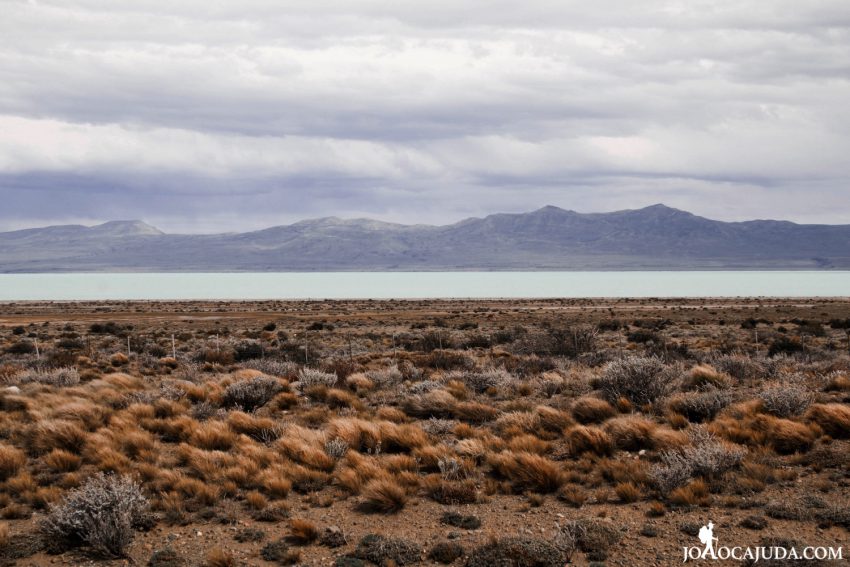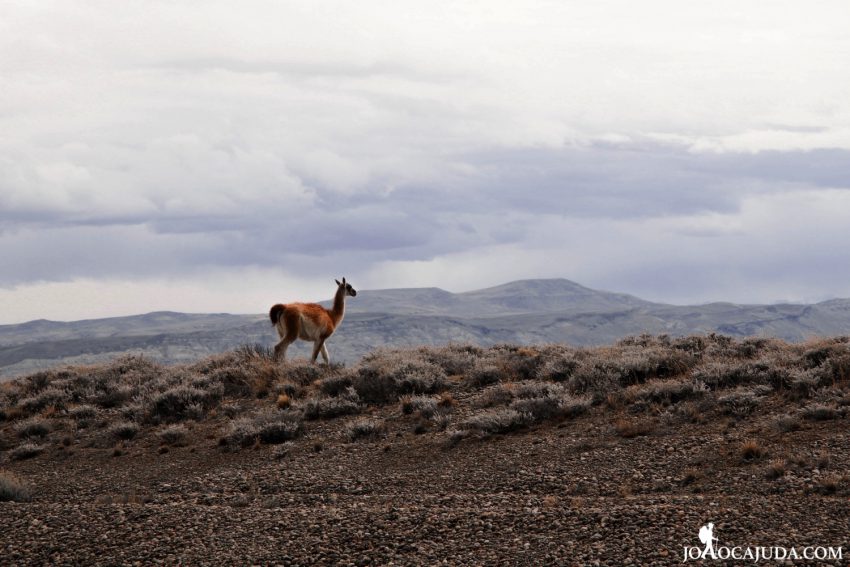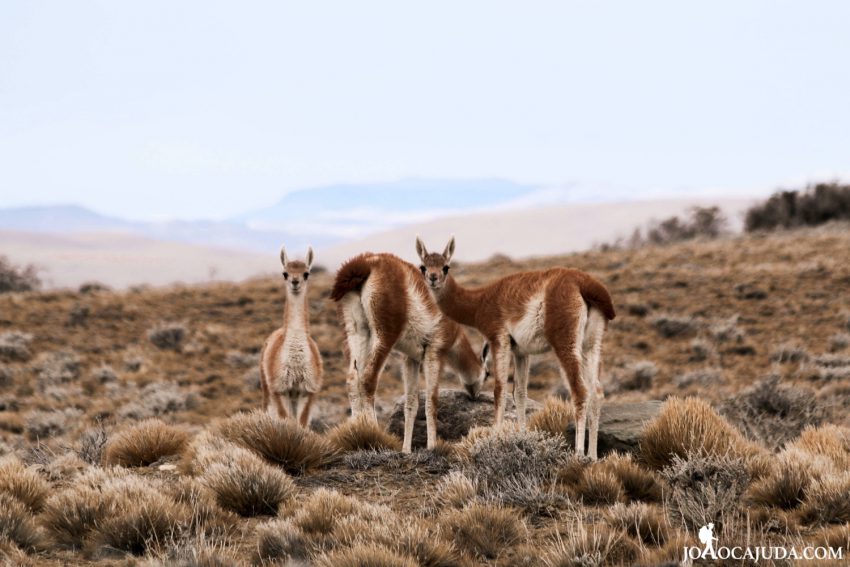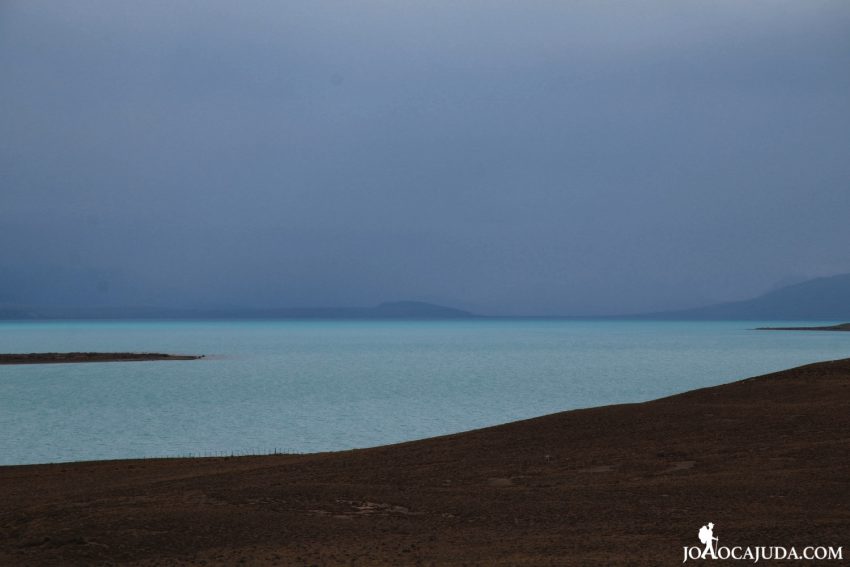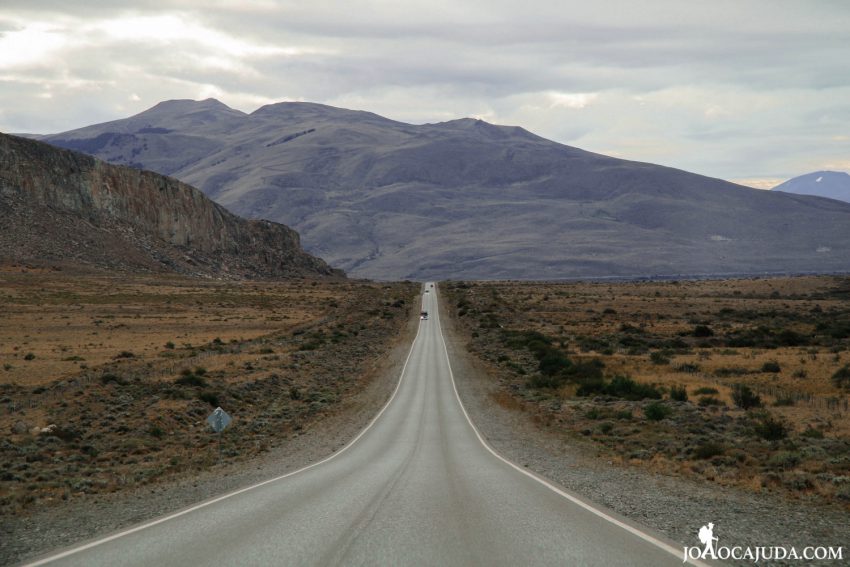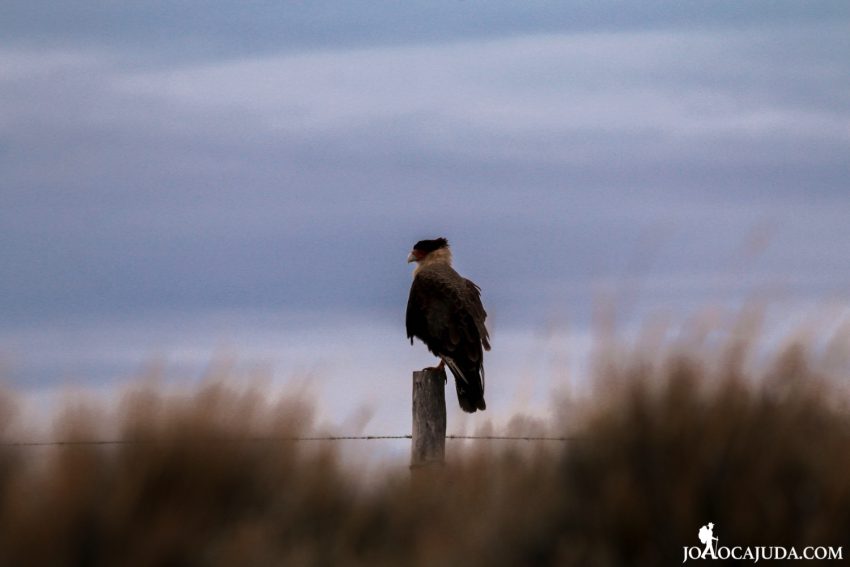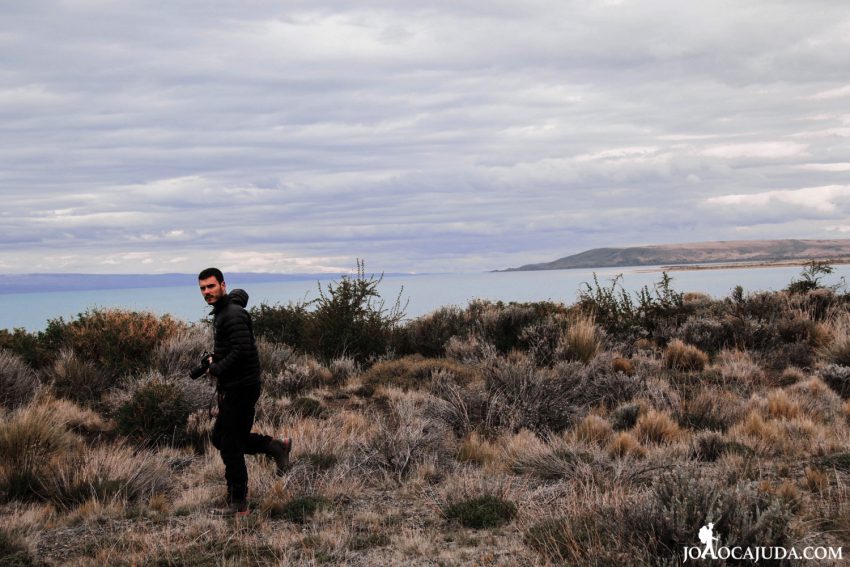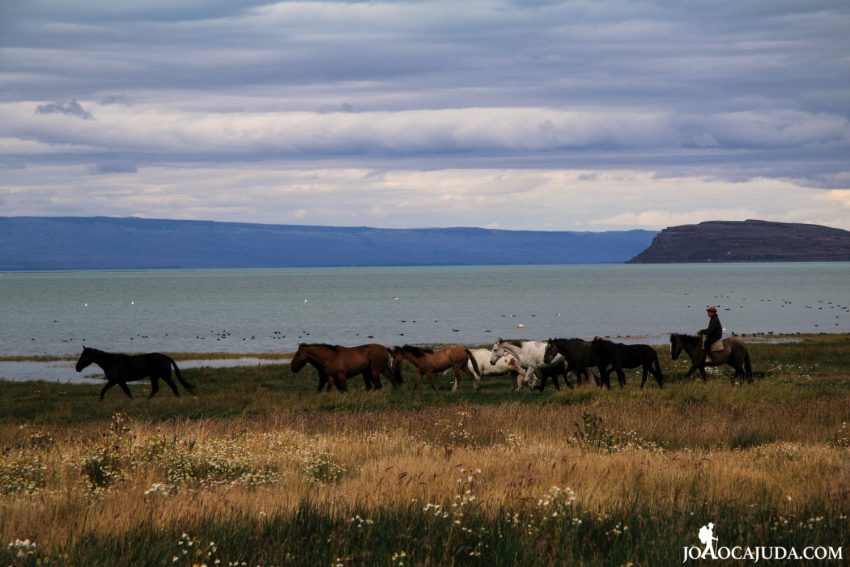 The adventure
As I said before, I did all the way driving, but I met people on the road that came from the United States by bicycle, can you imagine?
I arrived in El Calafate in Patagonia Argentina. Patagonia is very expensive, I have never rented such an expensive car (and I have chosen the cheapest one), moving from one region to another is not very easy, there are buses, but normally one per day and they get full very easily. That's why you see so many people hitchhiking and with their tent on the back. We continue towards El Chaltén, by far the region that I liked the most and which I highly recommend. El Chaltén is a small town, it looks like it came out of "Twin Peaks" … in the middle of nowhere, wide roads, wooden houses … no one used to live here in the winter. From here you can start innumerable trekkings, some of hours, others of days, others of weeks. Unfortunately I don't have much time and I only can stay two days to venture myself into those mountains.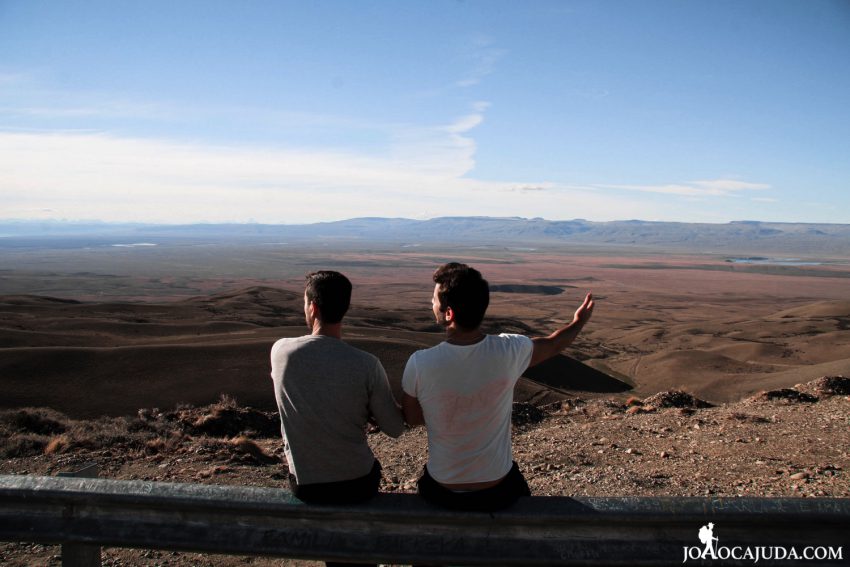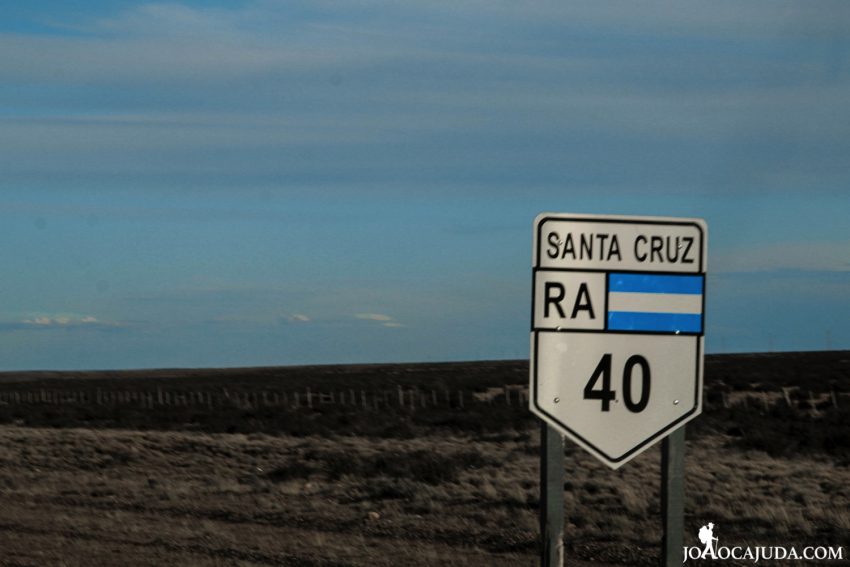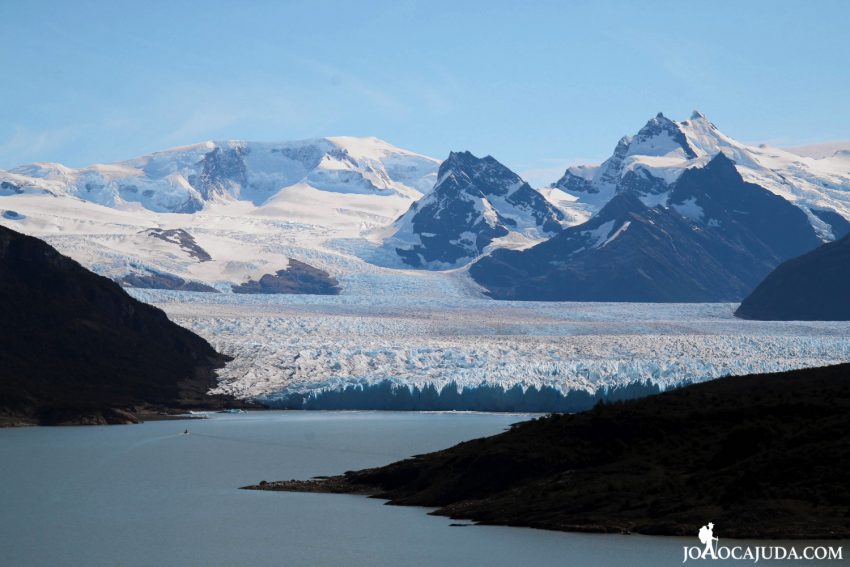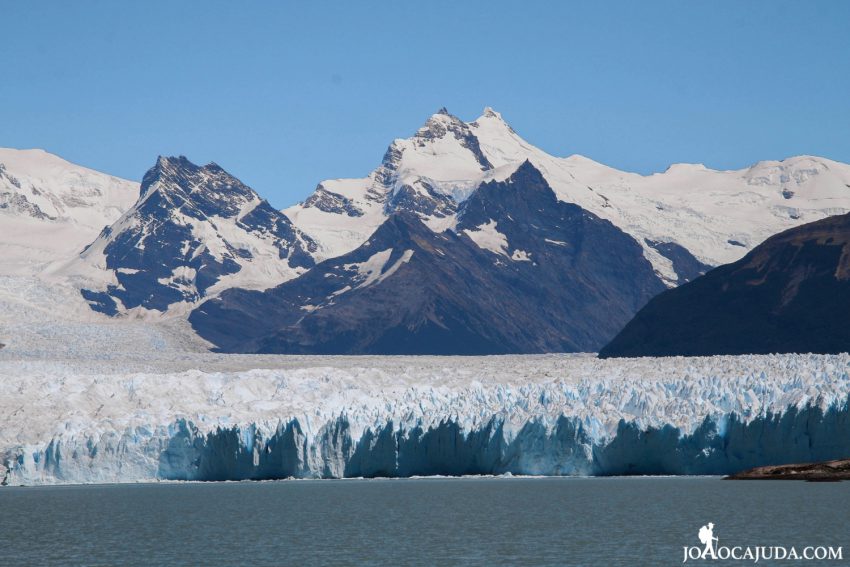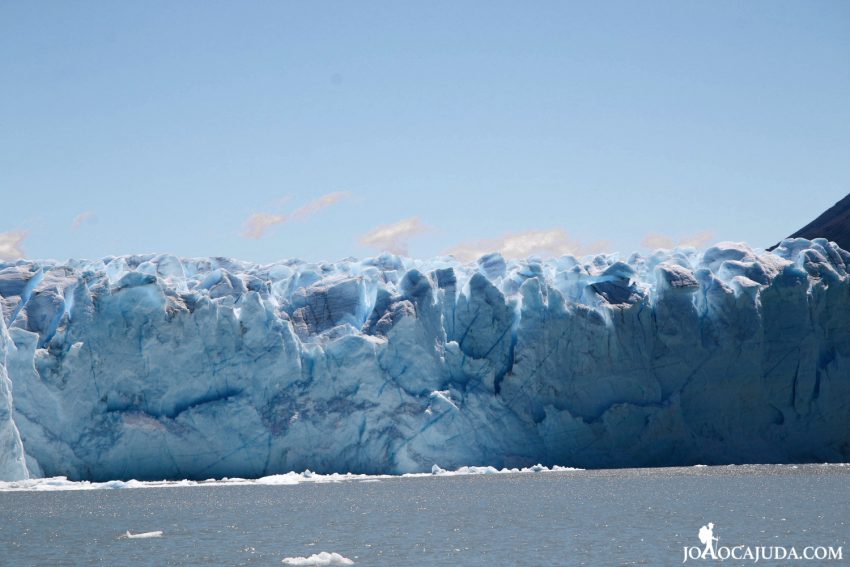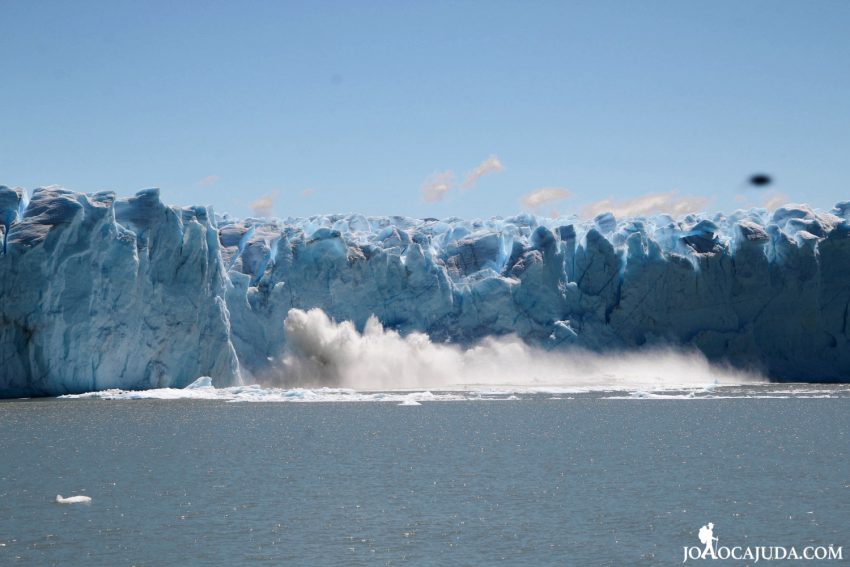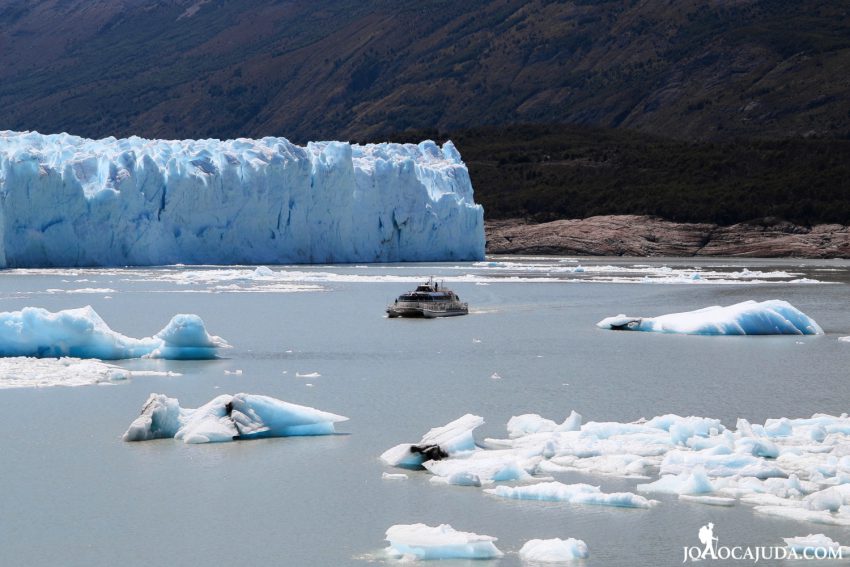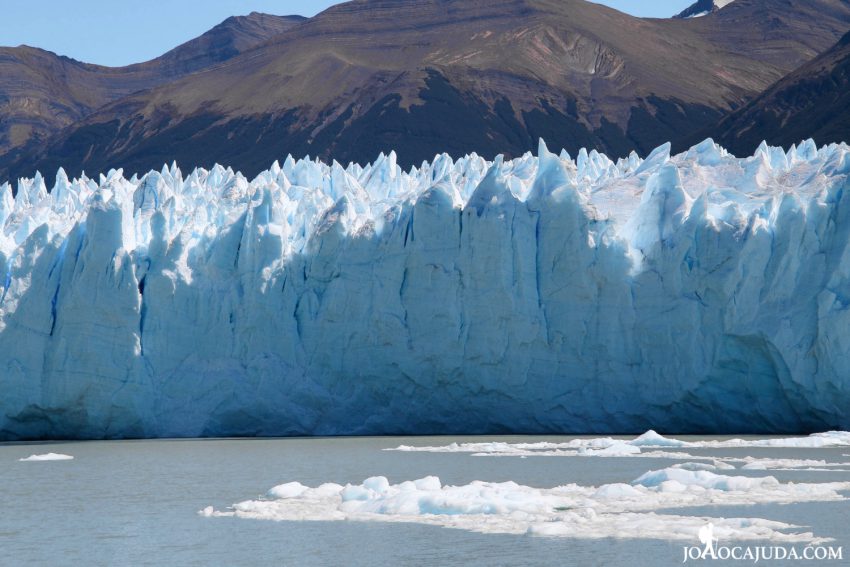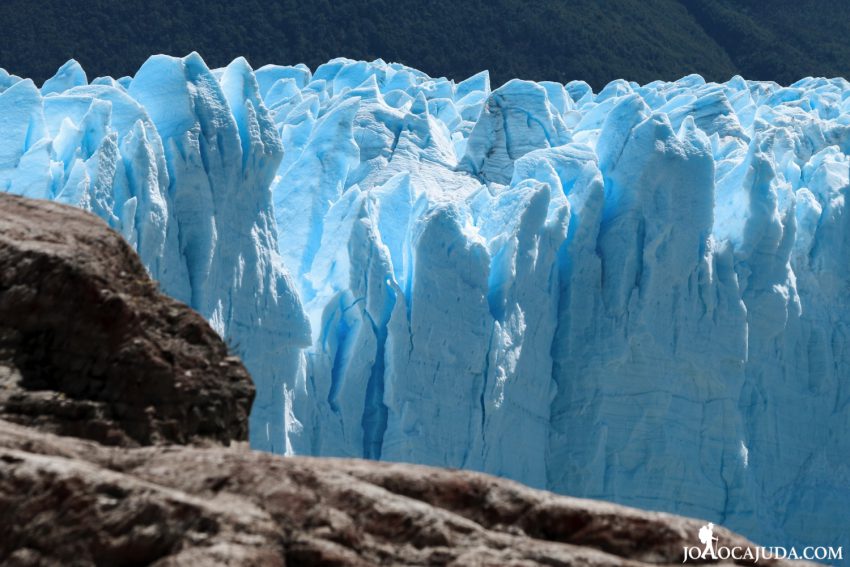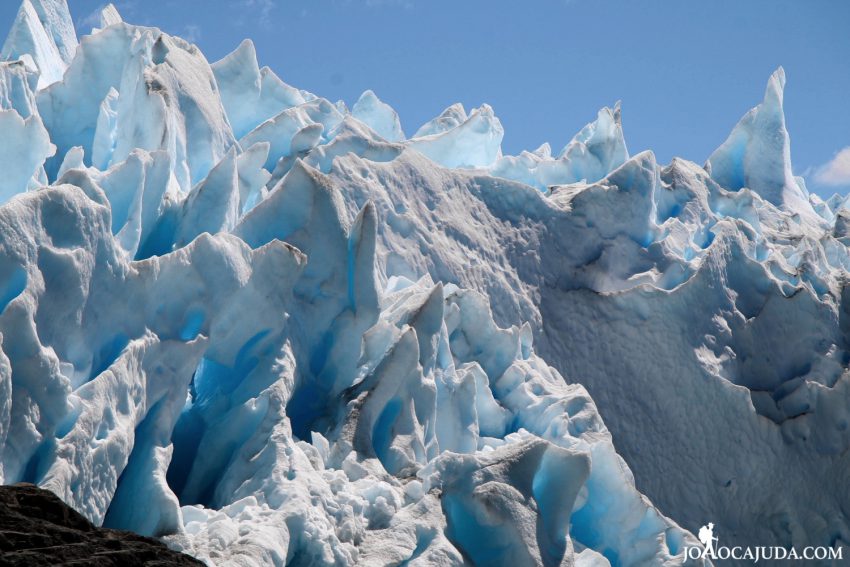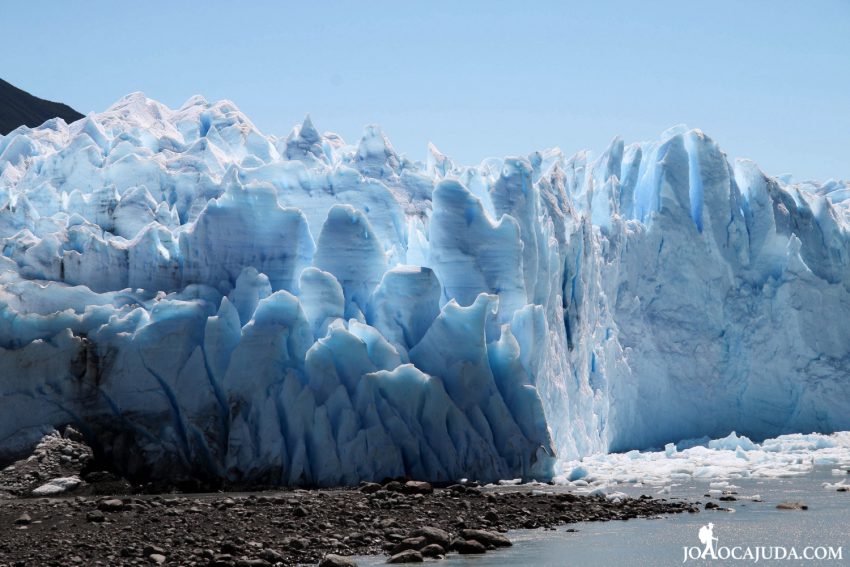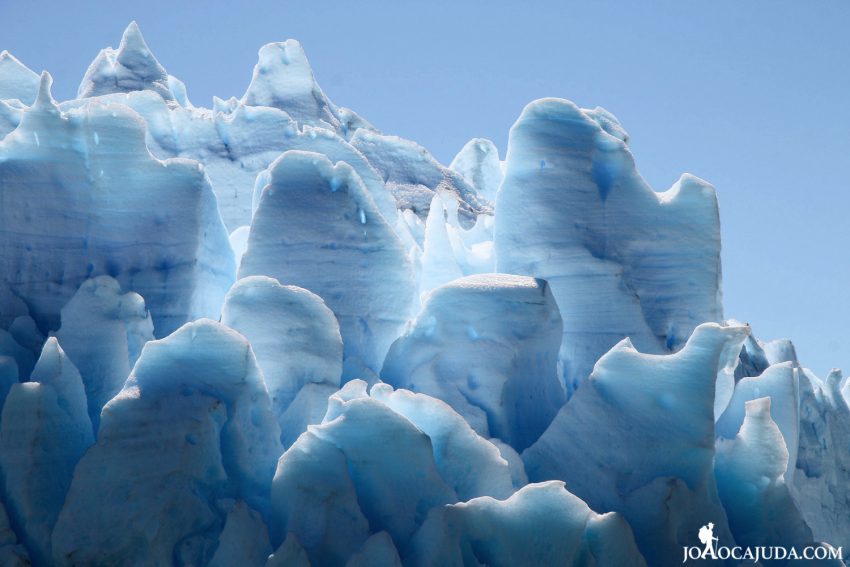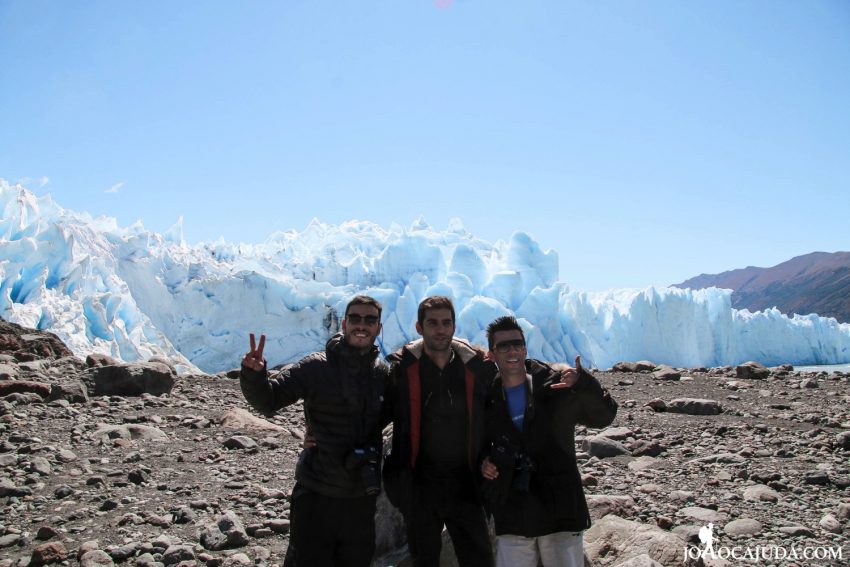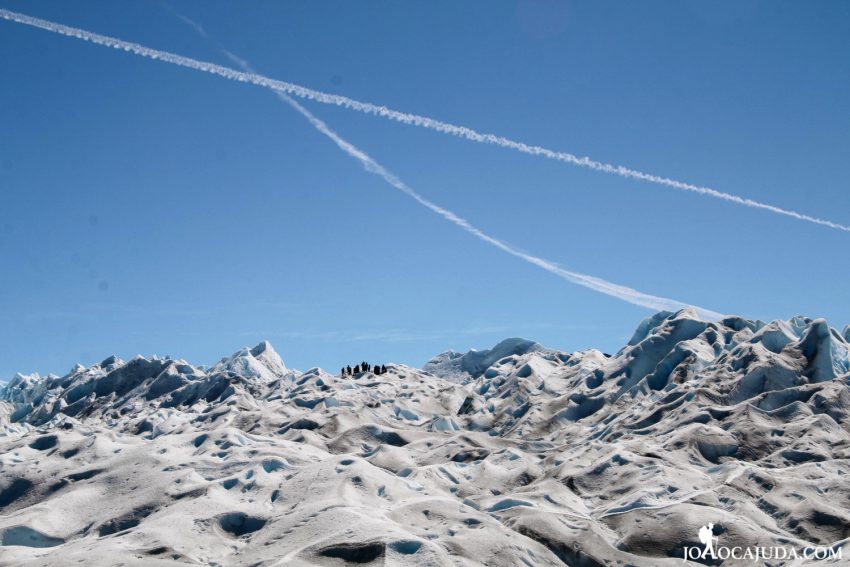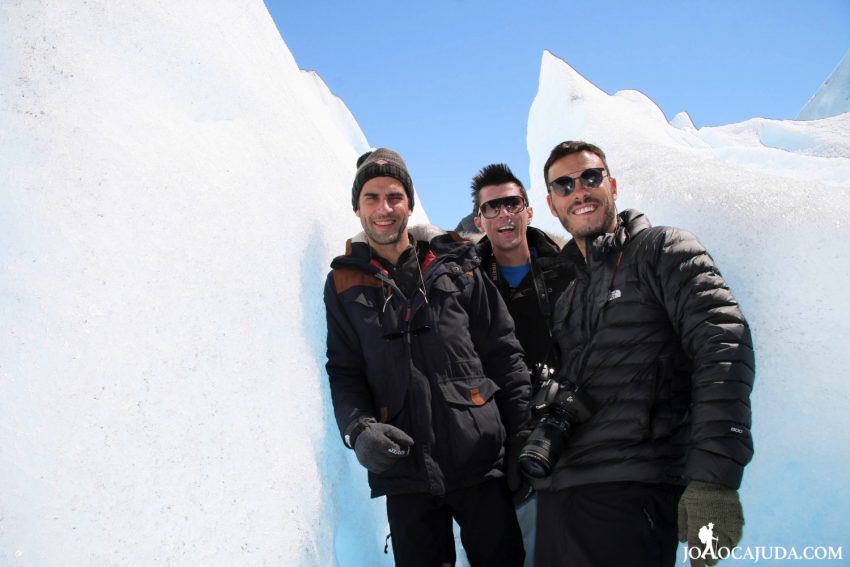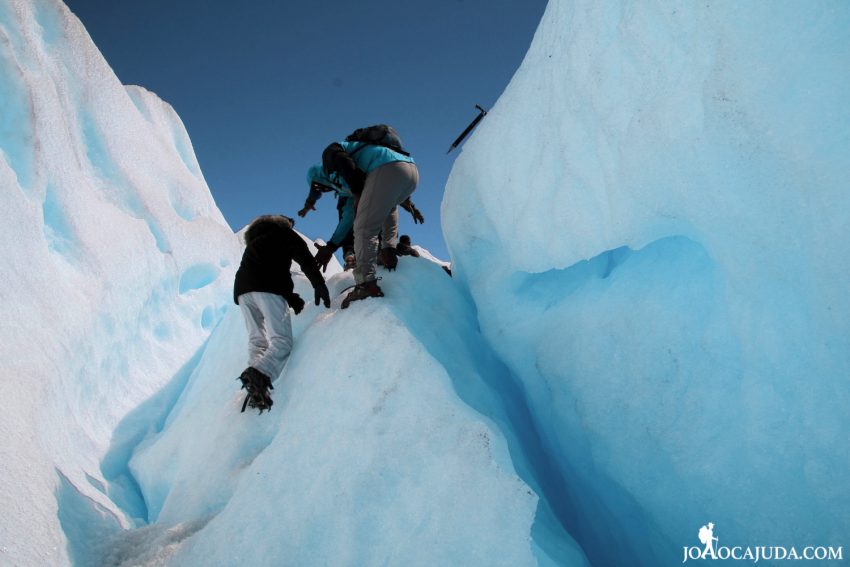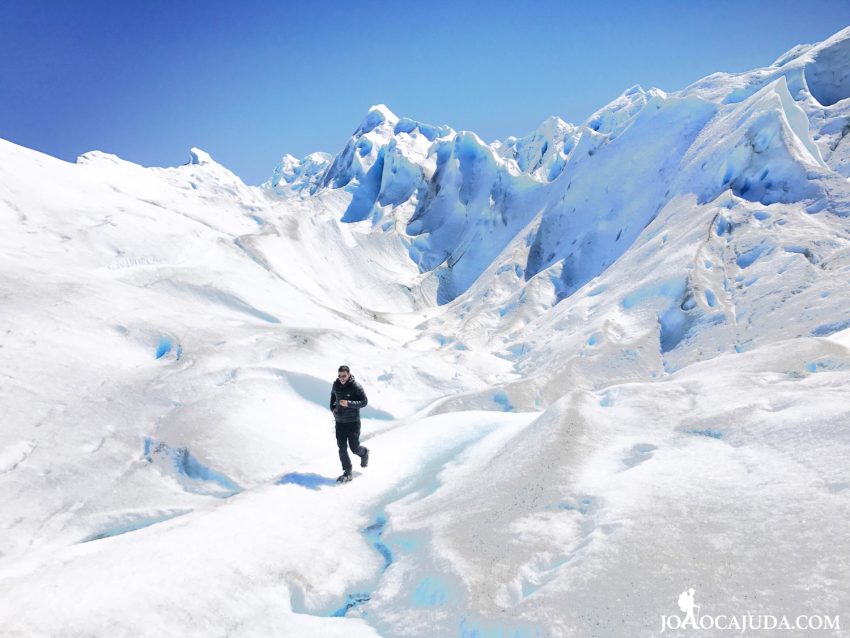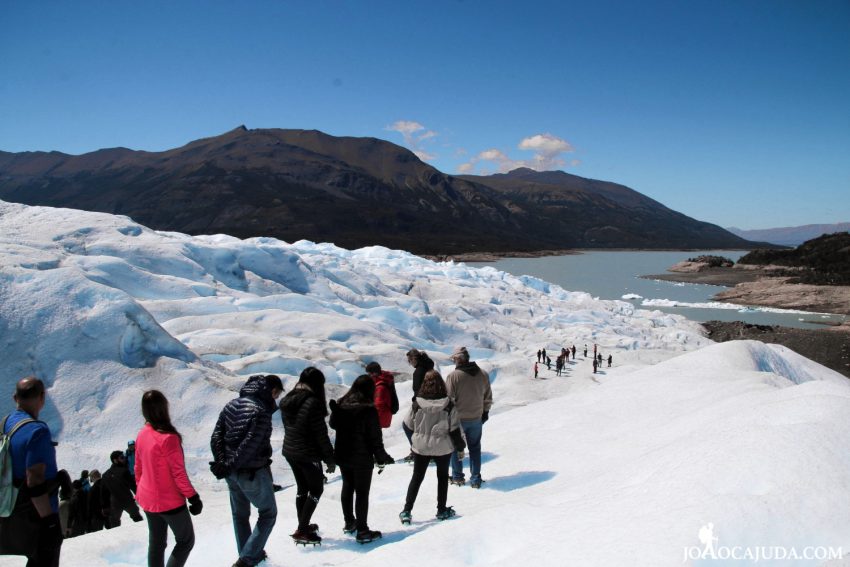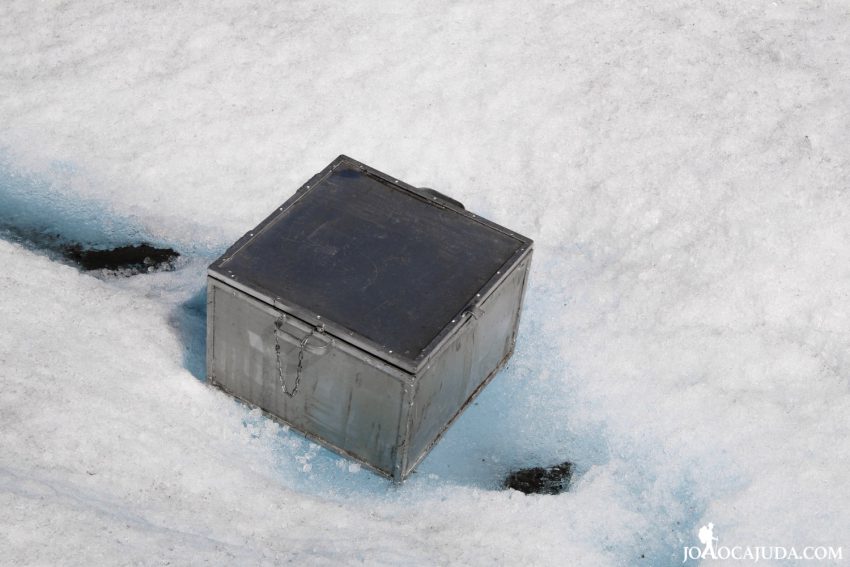 I really wanted to visit the Fitz Roy mountain, a tribute to the captain of the ship that took Charles Darwin around the world. The mountain is amazing, anyone who sees it from far cannot imagine how hard is to climb up there (21km round trip). Is 3375m heigh, we, ordinary travelers luckily and with much effort will climb till 1400m where the two lagoons are, an view that is has so much of absurd and inspiring. There I was, barefoot because I couldn't stand the weight of my boots anymore and lying on a rock because my legs was shaking after 5 hours climbing. I stood there to enjoy the landscape, "how incredible is this planet", I think!. Did I tell you that this is one of the most incredible places I've ever been? If you think that going down is easier forget it, it seems that the way has no end and I found myself to speak alone "Never again …!".
We continue our trip to El Calafate, we will spend the night in the city. Next morning we will do a trekking over the famous Perito Moreno, as you can see my "Never again…" is synonymous of "tomorrow morning I am in another trekking…". The Perito Moreno is one of the largest glaciers in the world and one of the few that regenerates itself. It is the most famous glacier in Patagonia, I understand why, its blue color is incredible. The 1 hour trekking is fun, a bit stressful, but luckily I finished the tour drink whiskey with 34.000 years old ice. For those who don't want to risk so much, you can appreciate the beauty of this place comfortably from a viewpoint, I recommend that you go there with time to be able to wait for the sound of Perito.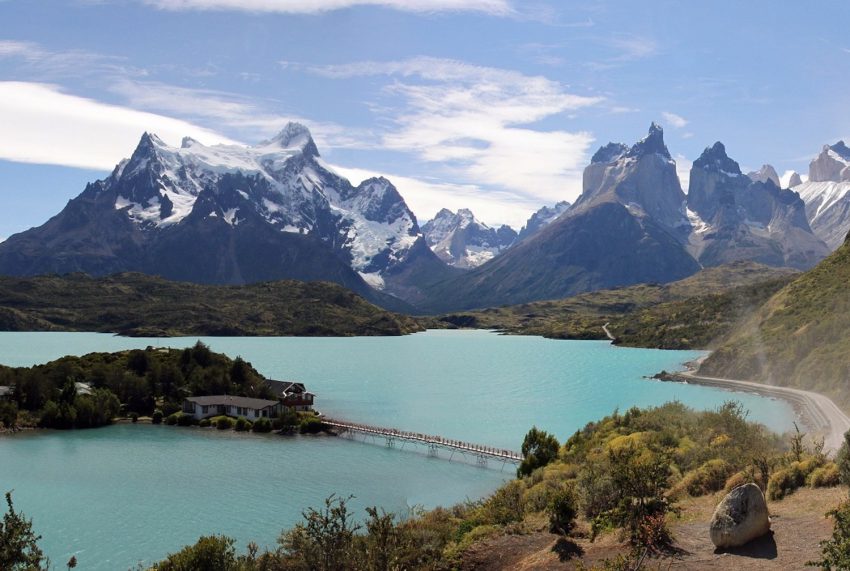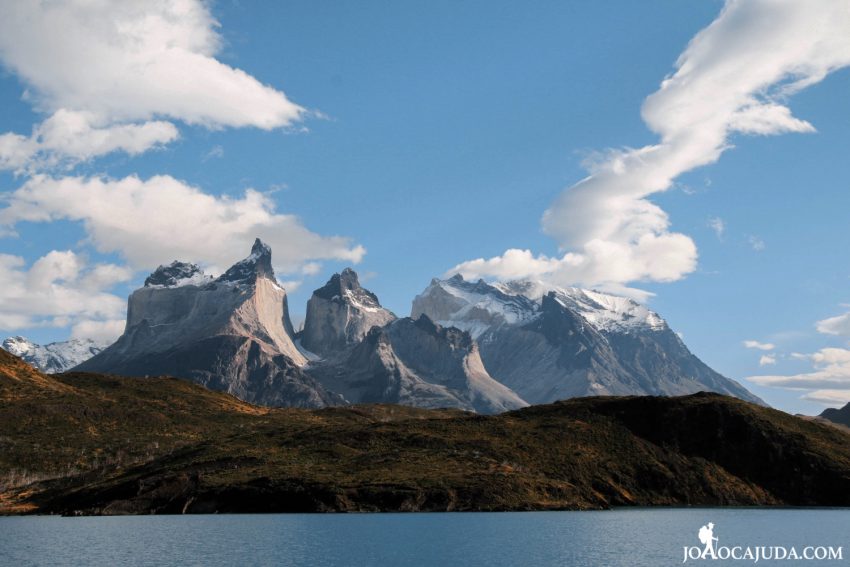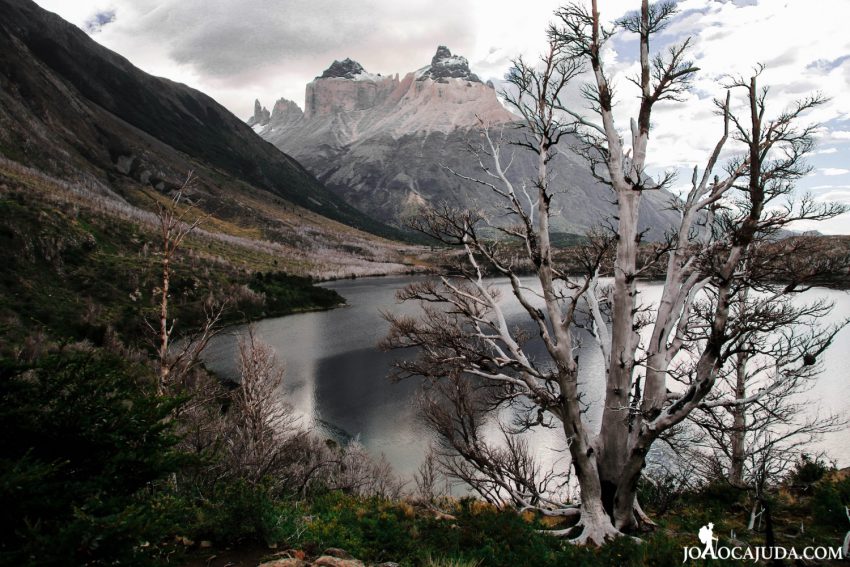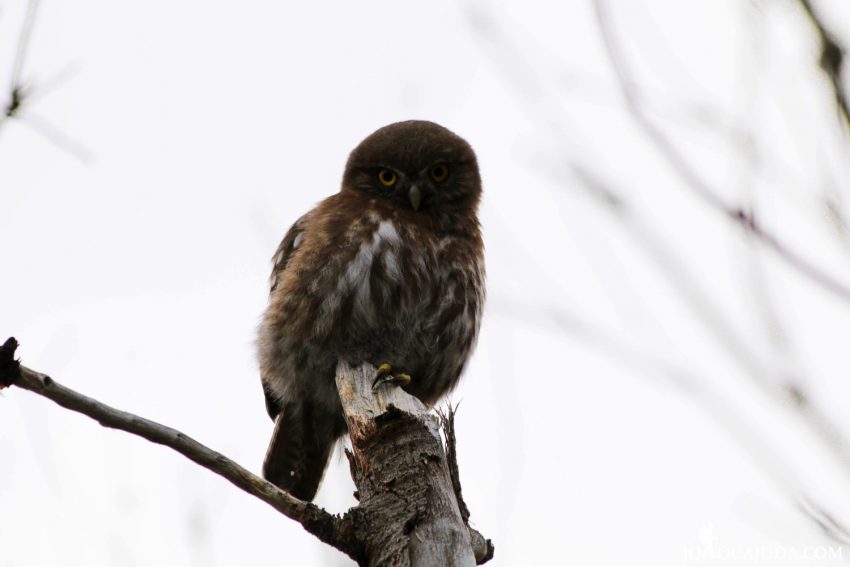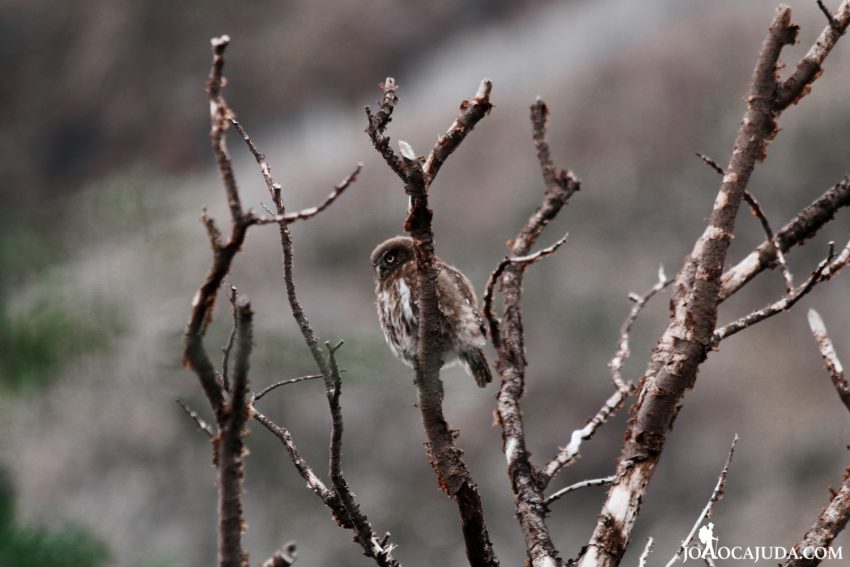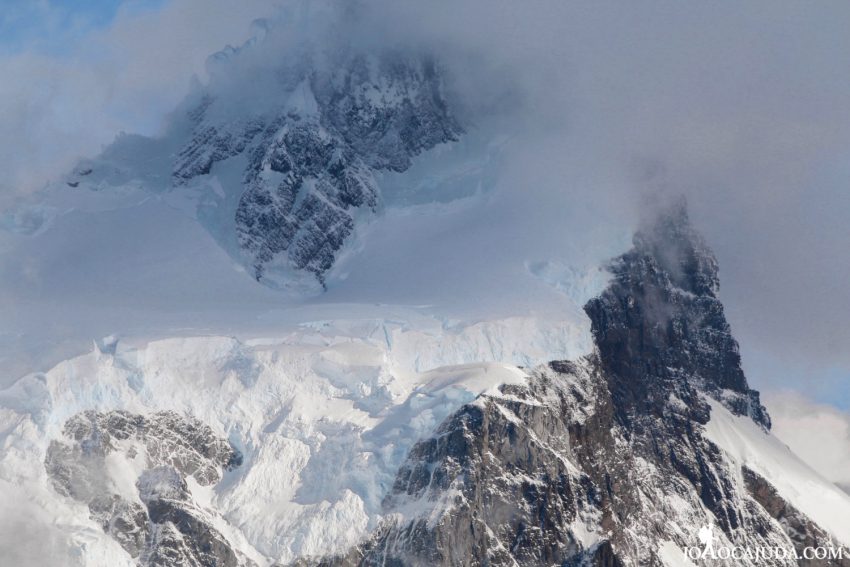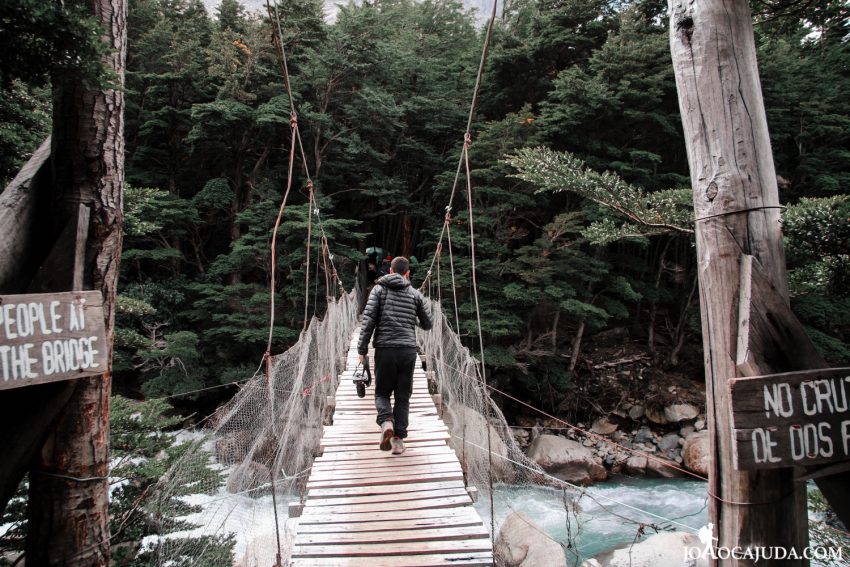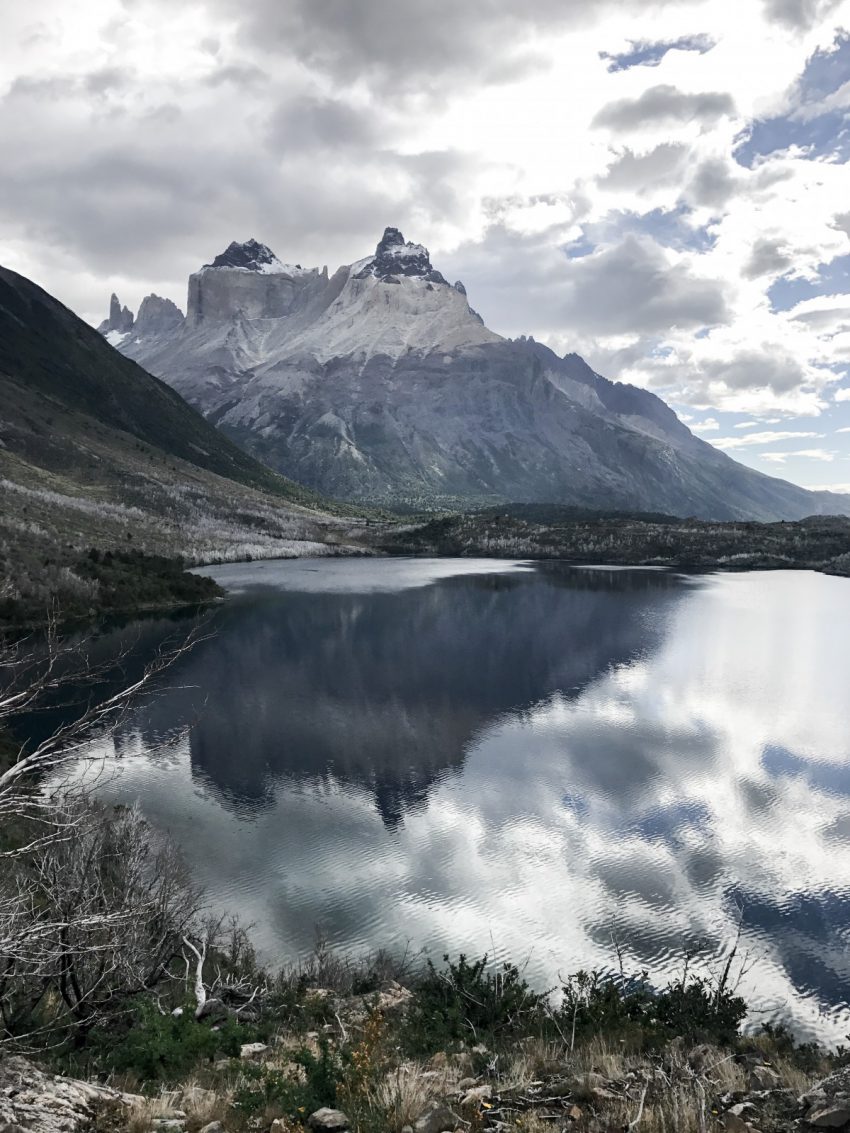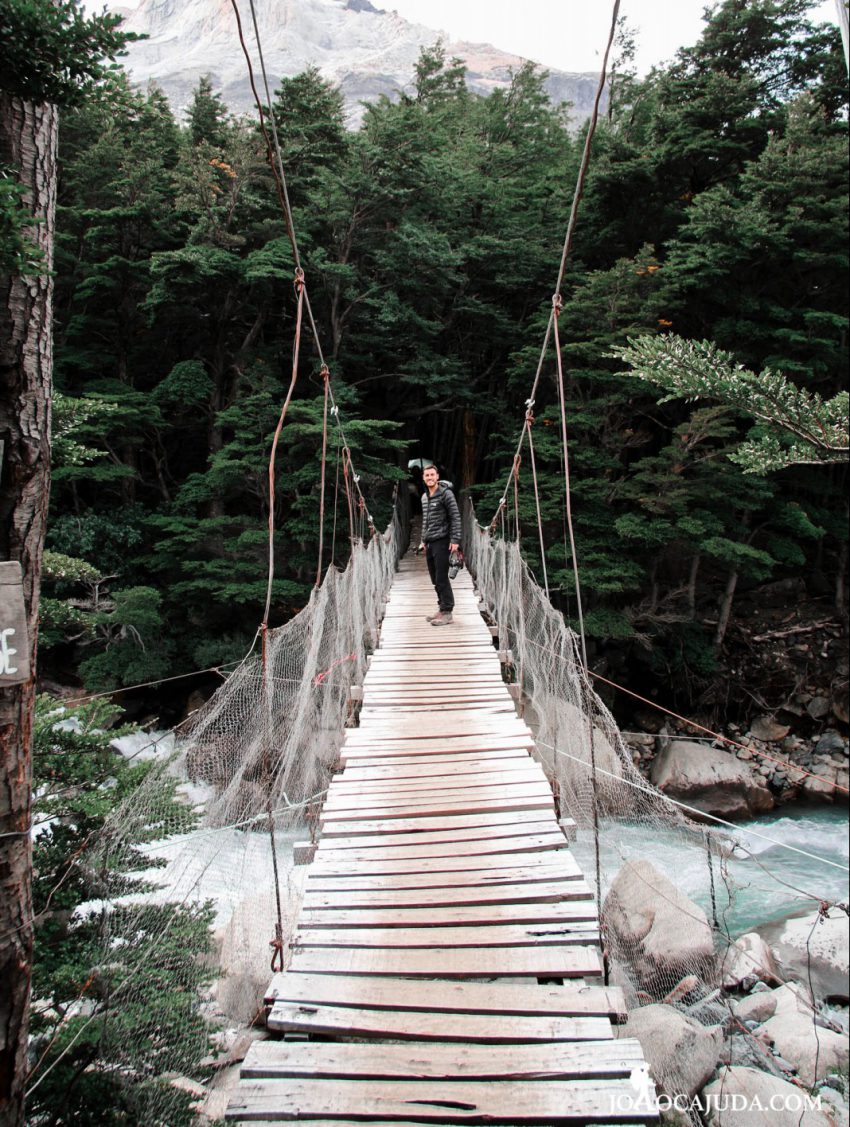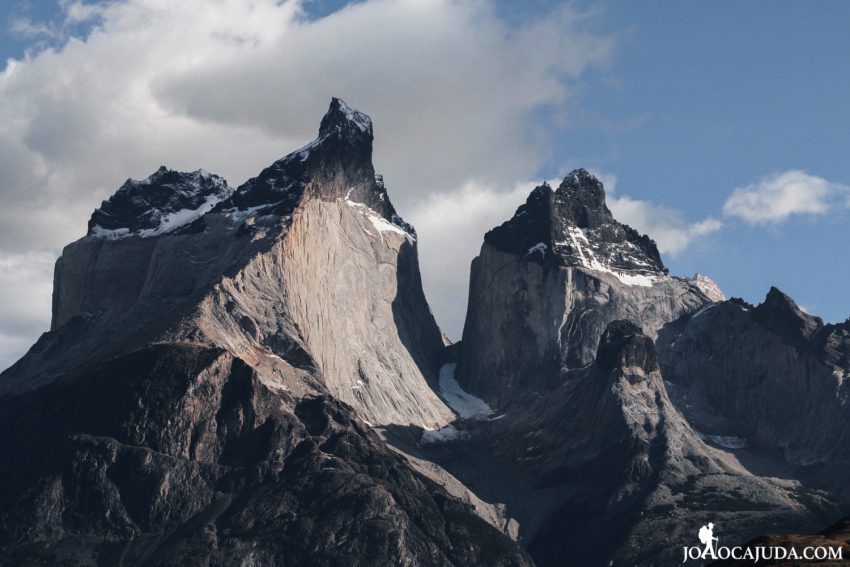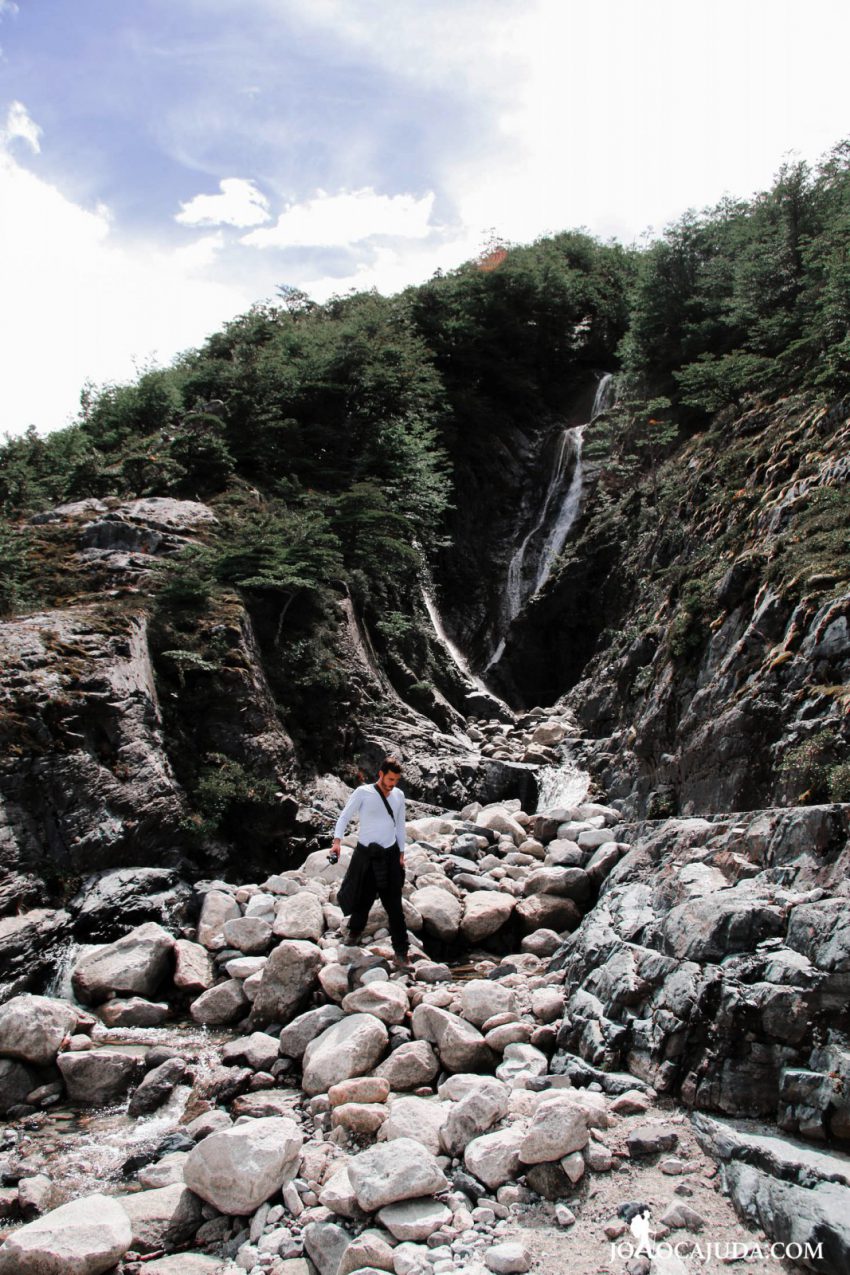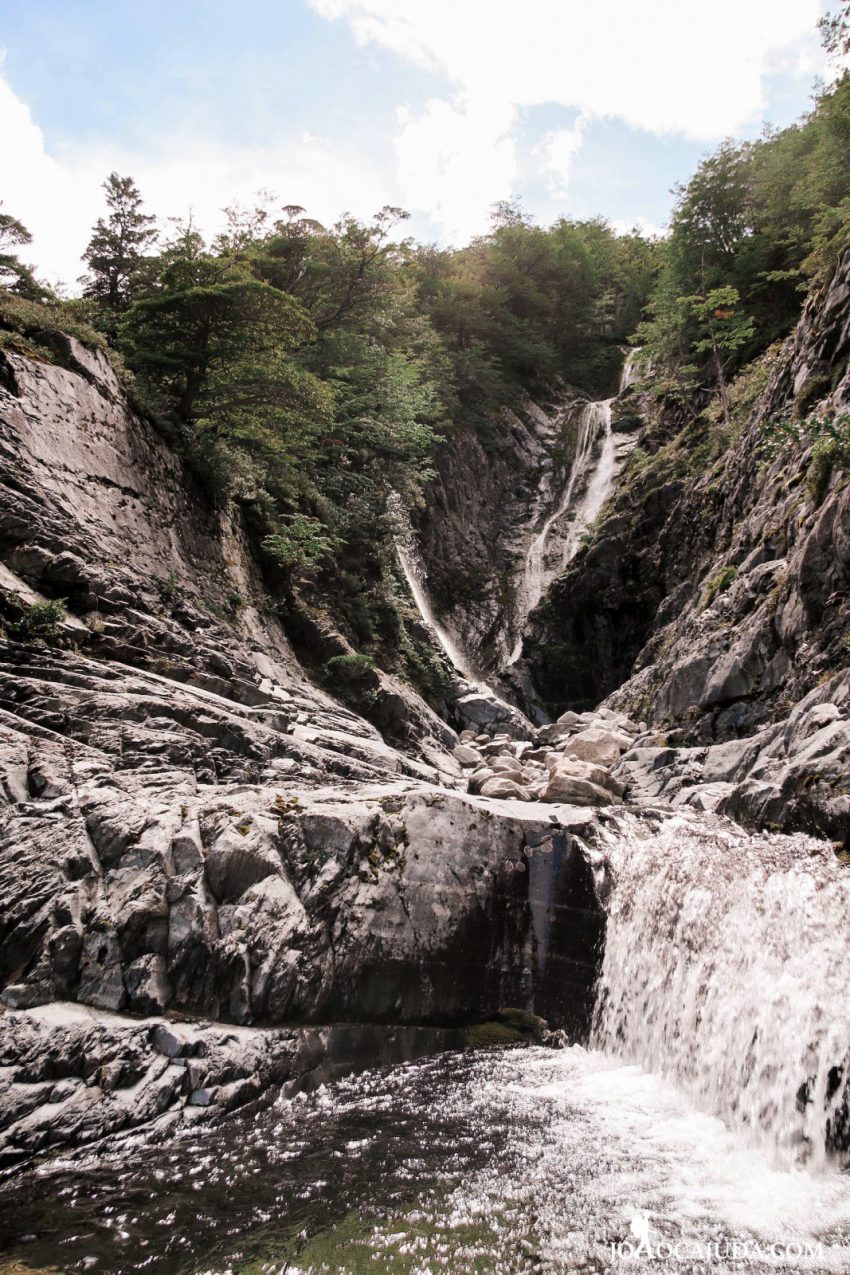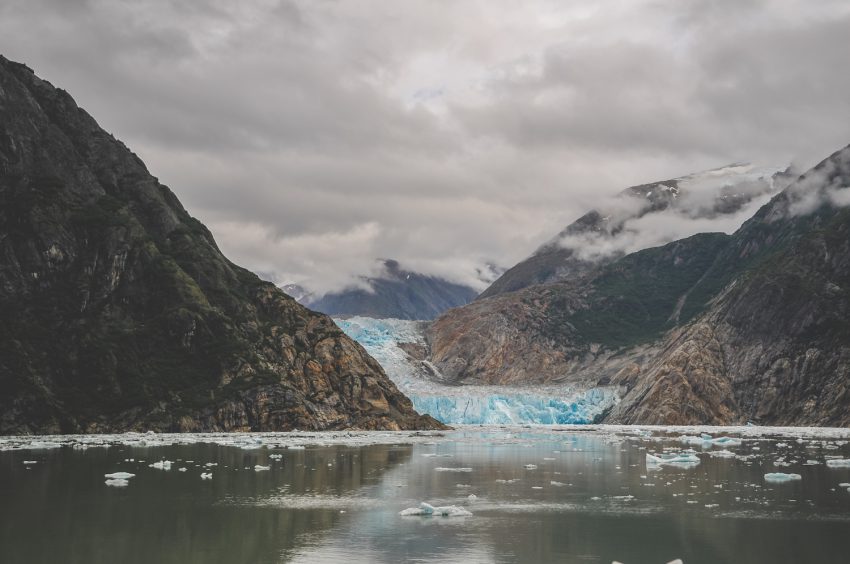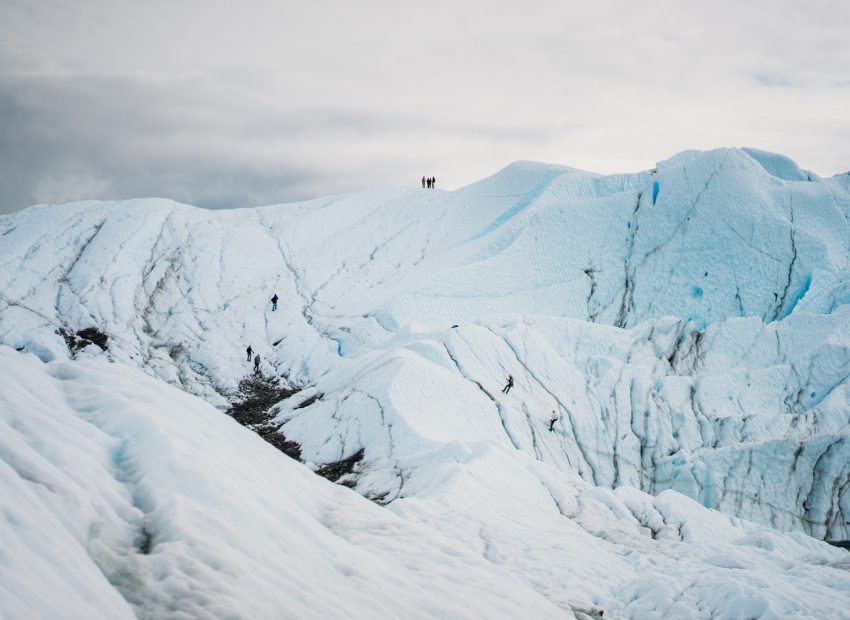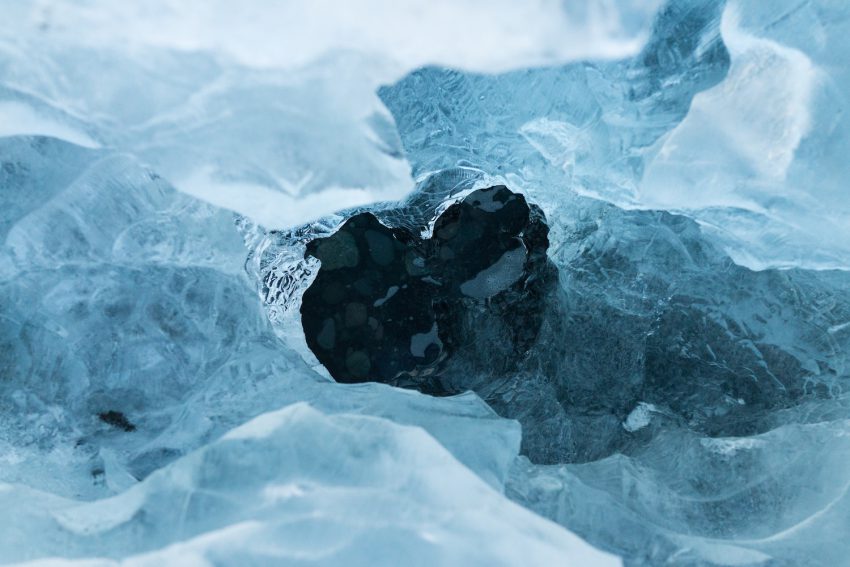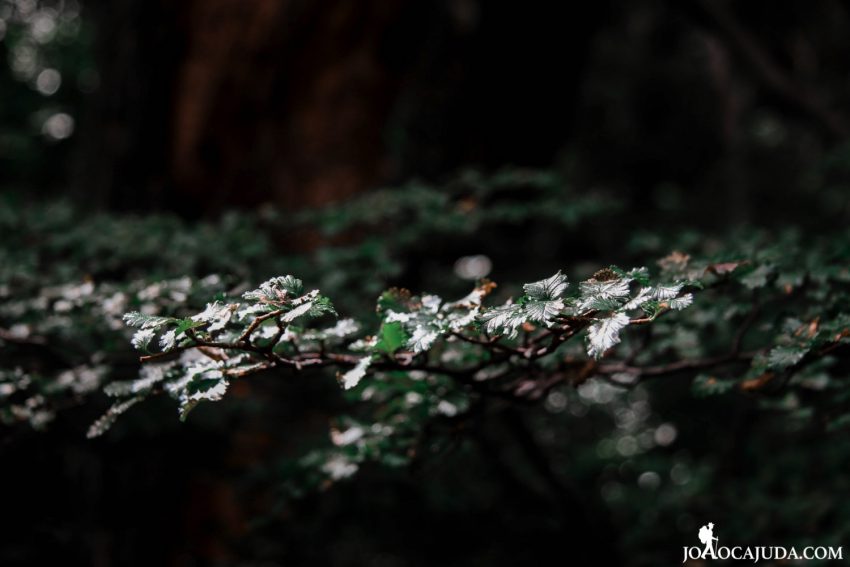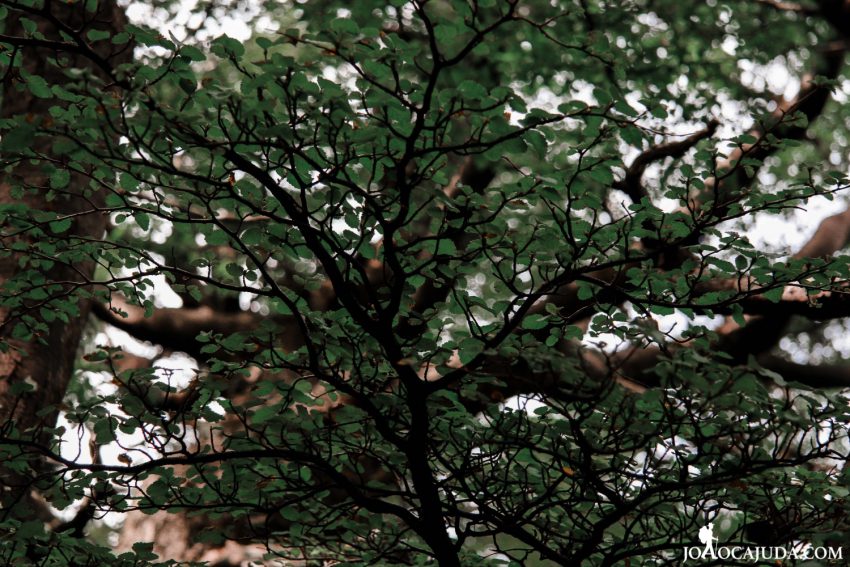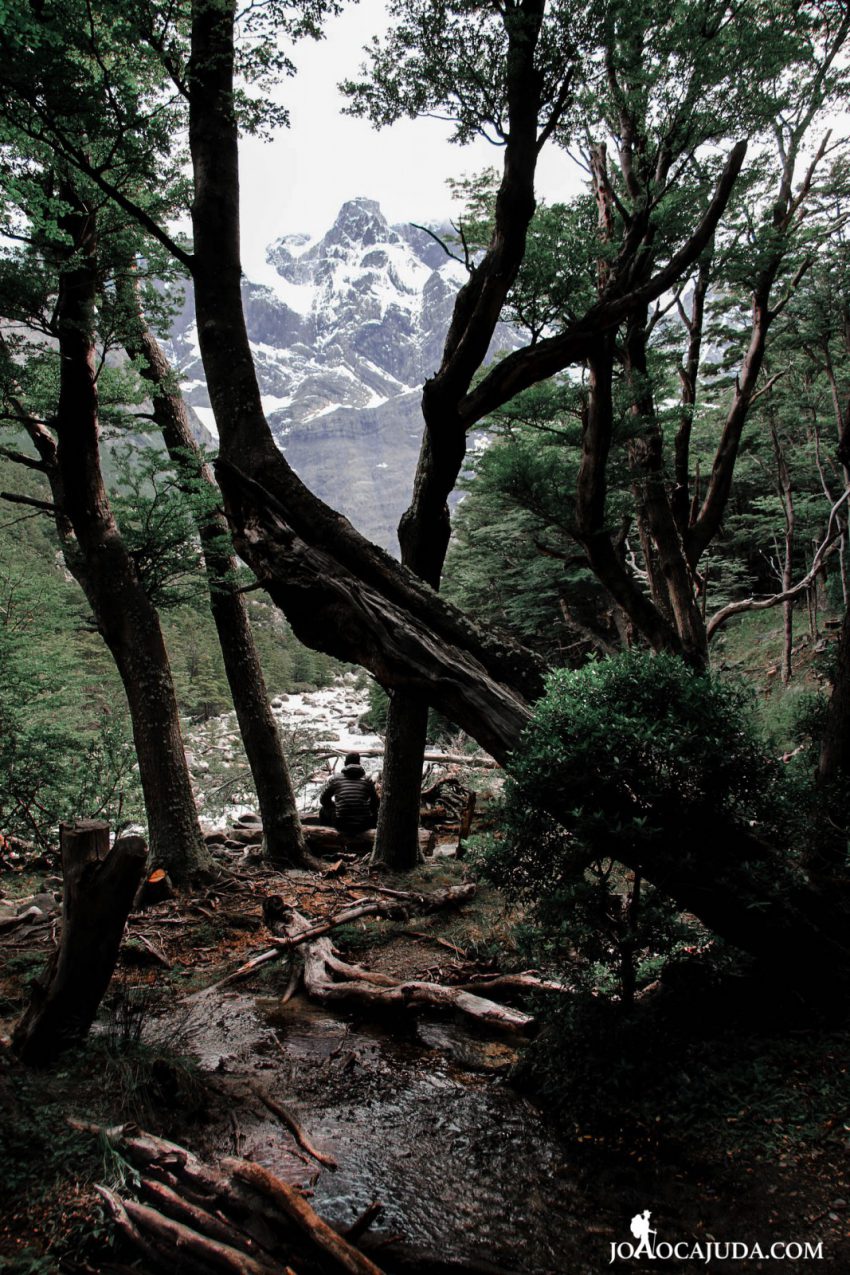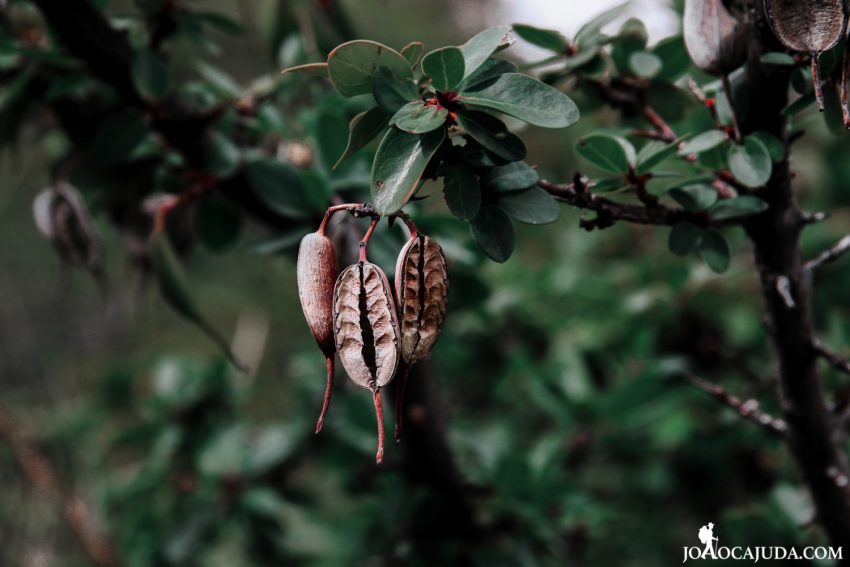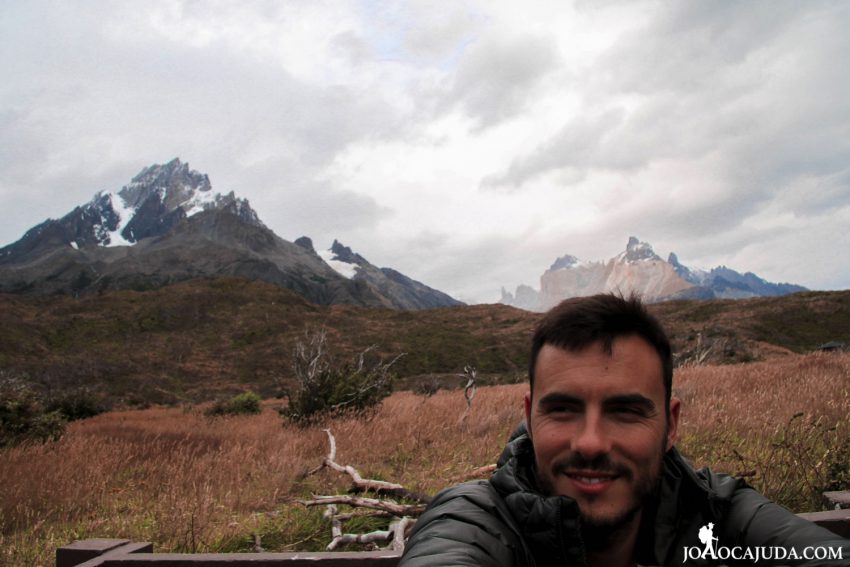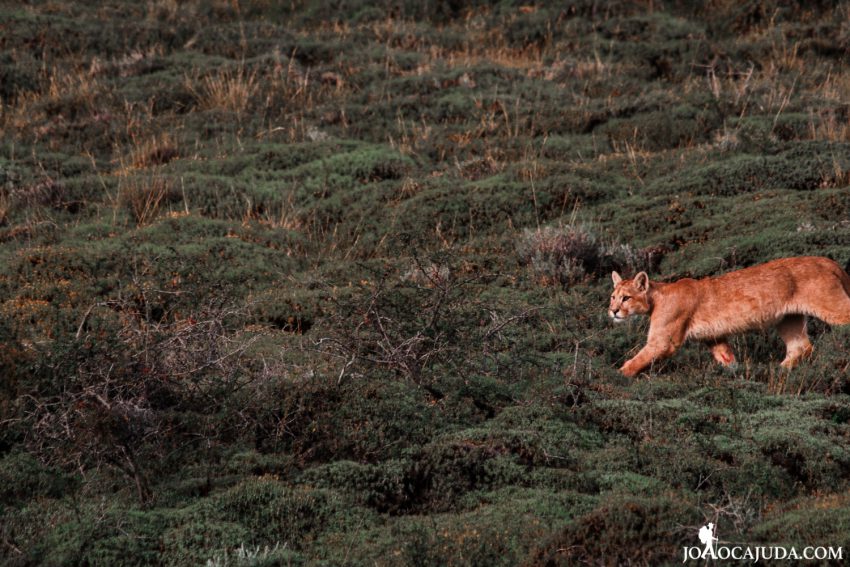 It's still 4PM but for me it was too late, I still have to drive 7 hours to Torres del Paine. I wouldn't be worried if the border didn't close at 10PM… I got there five minutes before the police officers close the border. They were in such a hurry to go home that they not even ask me to take the bags out of the car to inspect them.
Torres del Paine is one of the most well-known regions of Chile because of its natural beauty, here you will find lakes, mountains, glaciers, rivers, waterfalls … it is indeed a magical place full of adventurers and backpackers. Obviously I did another trekking here, uh huh, 17km to the French Valley – which is beautiful – and the next day a 10 hour walk to reach Cierro Paine, the best view of the region. Of course the third day I said, "sorry but I'm in vacations and I'm going to stay all day here at the bar drinking hot chocolate!" (as you see in the photo!).
We continued our trip to Punta Arenas, the city is cool, has a beautiful architecture and there is a generation of new artists that wants to spread art through the streets. The reason that brought me here was the island of Magdalena, famous for having more than 100,000 Magalhães penguins (yes our Portuguese Magalhães). In fact it is a very friendly animal. Suddenly it seemed that I was in the Times Square of the penguins, some of them were screaming, others running, others fishing, a real madness.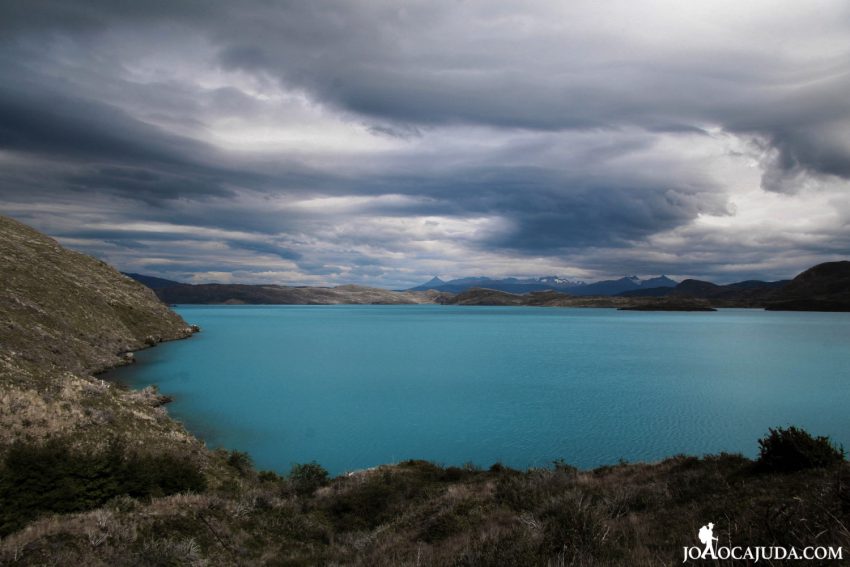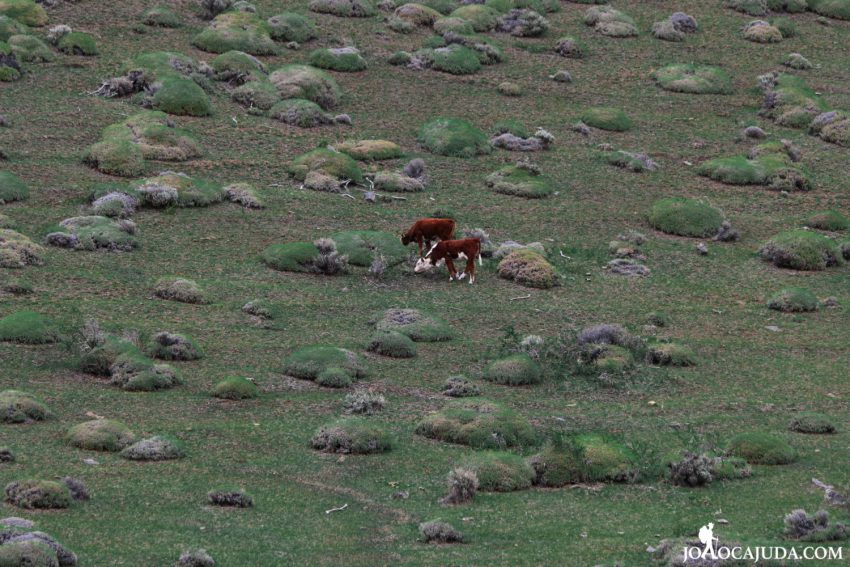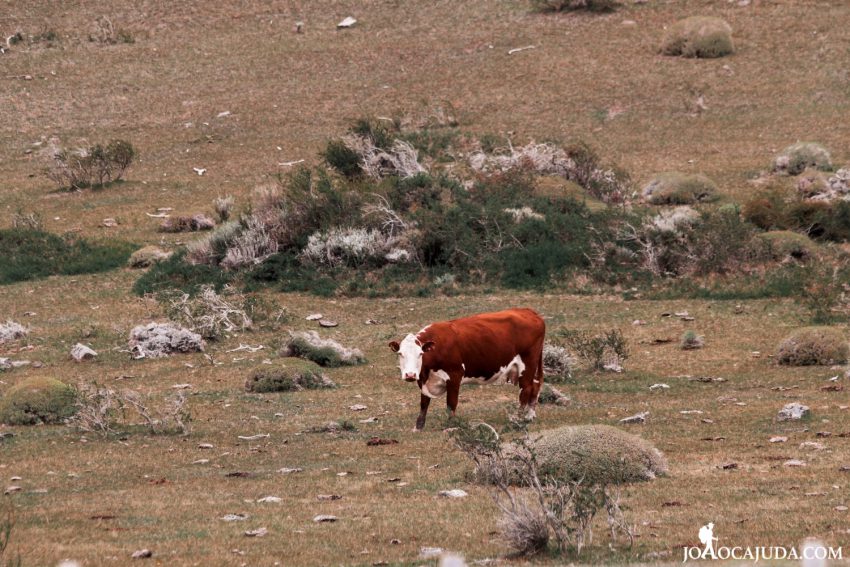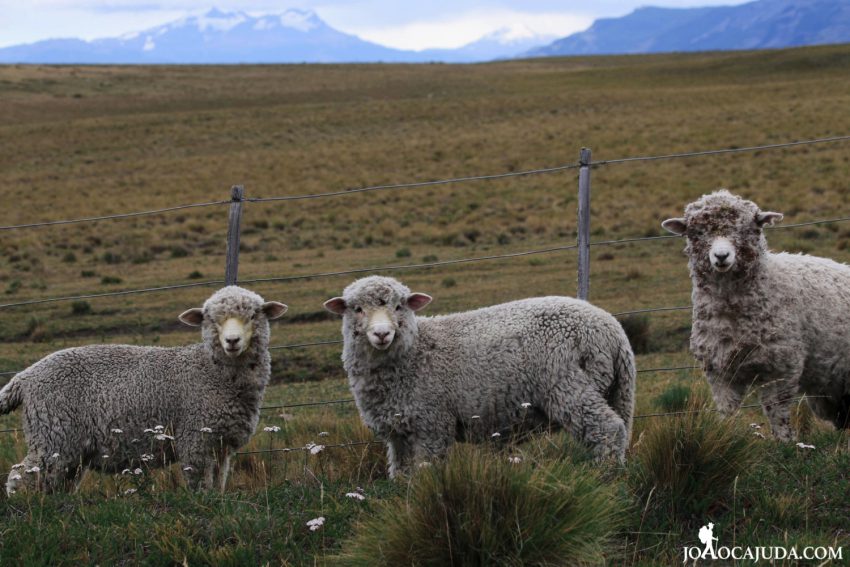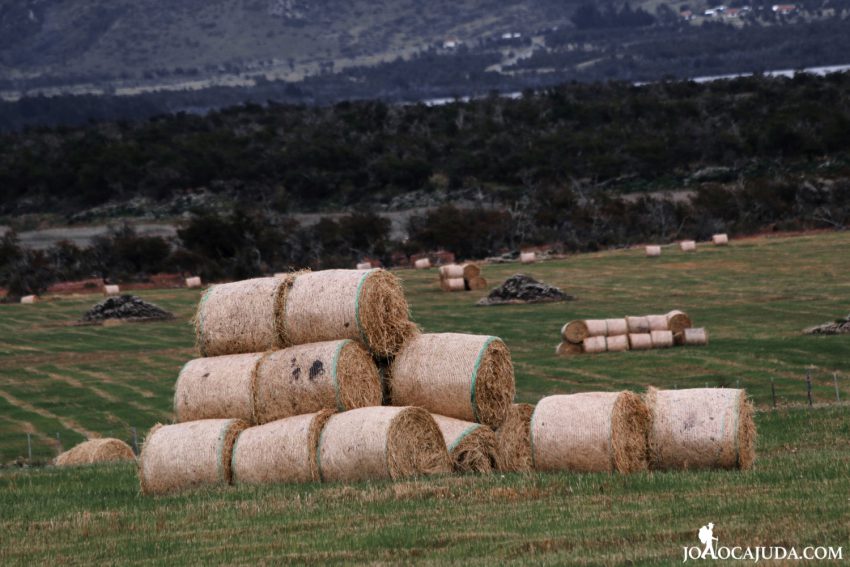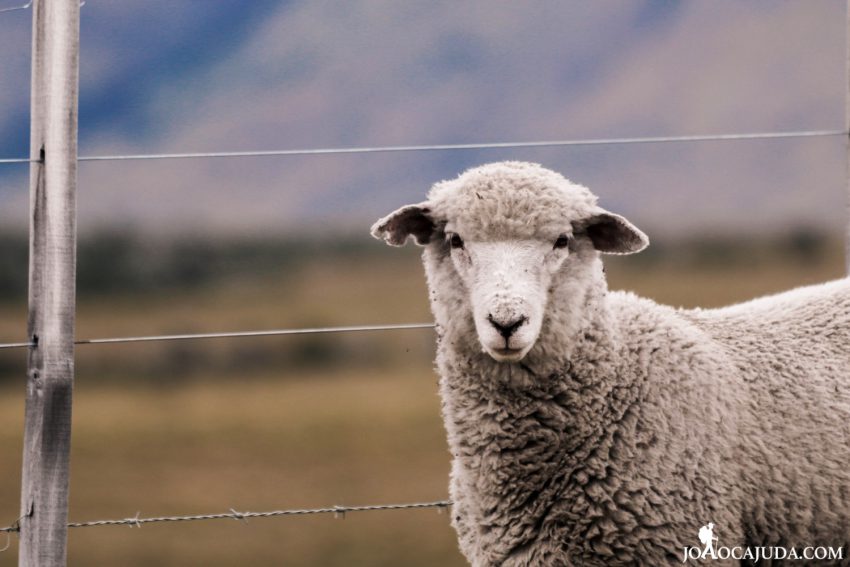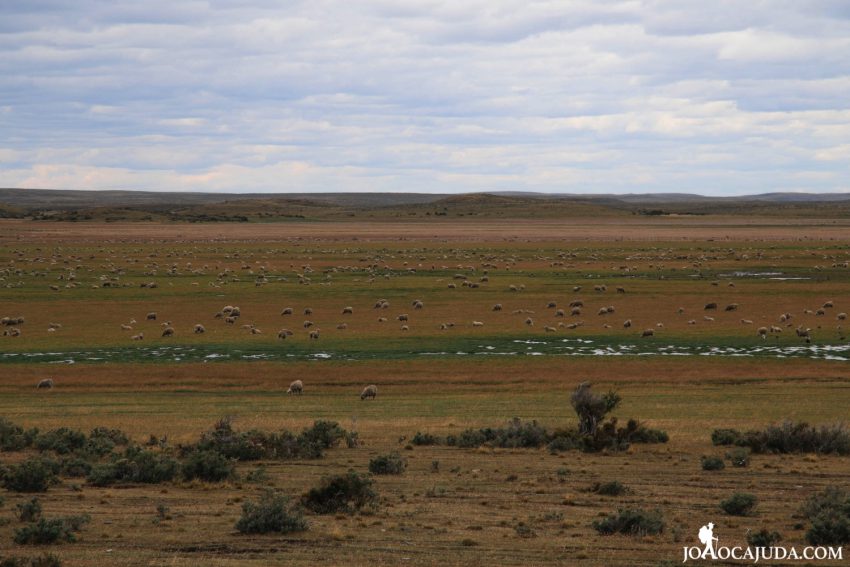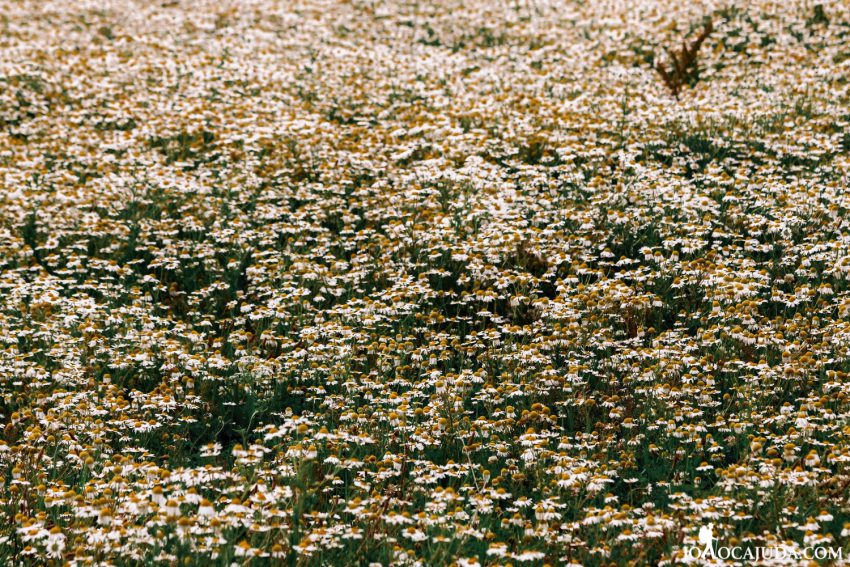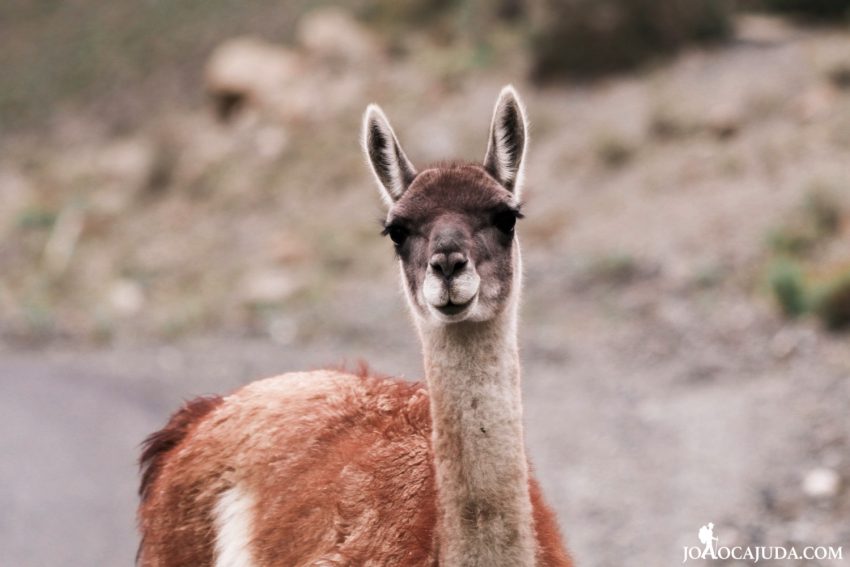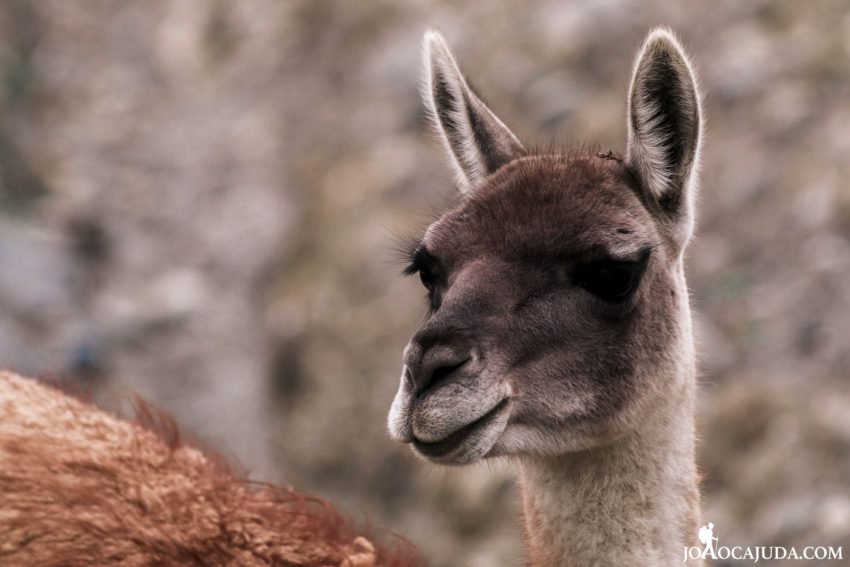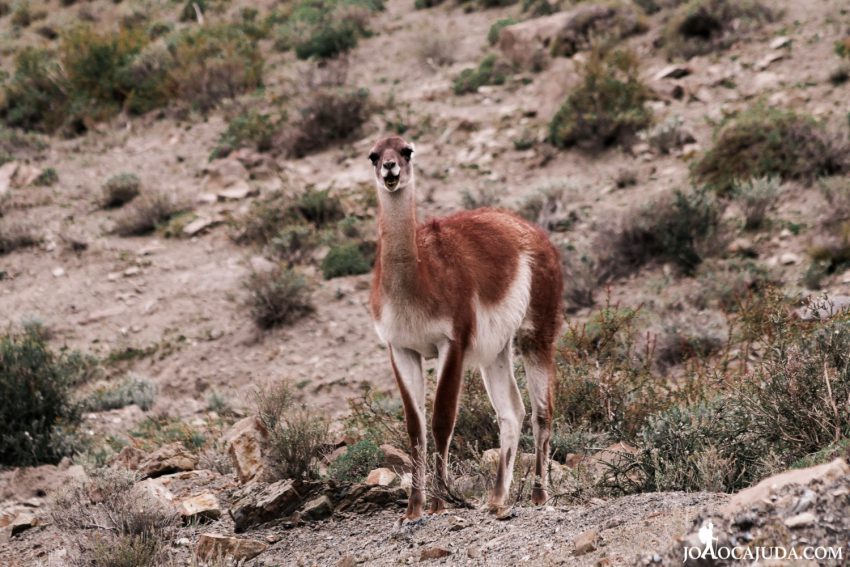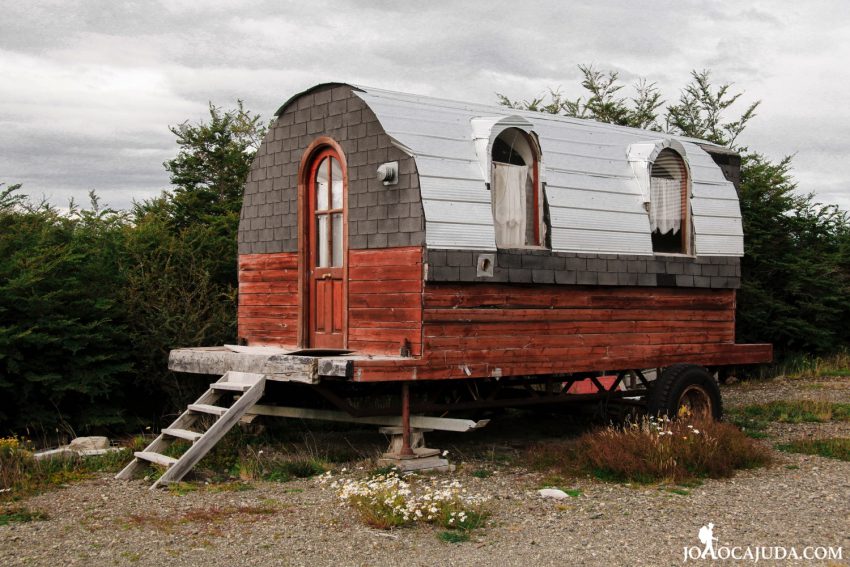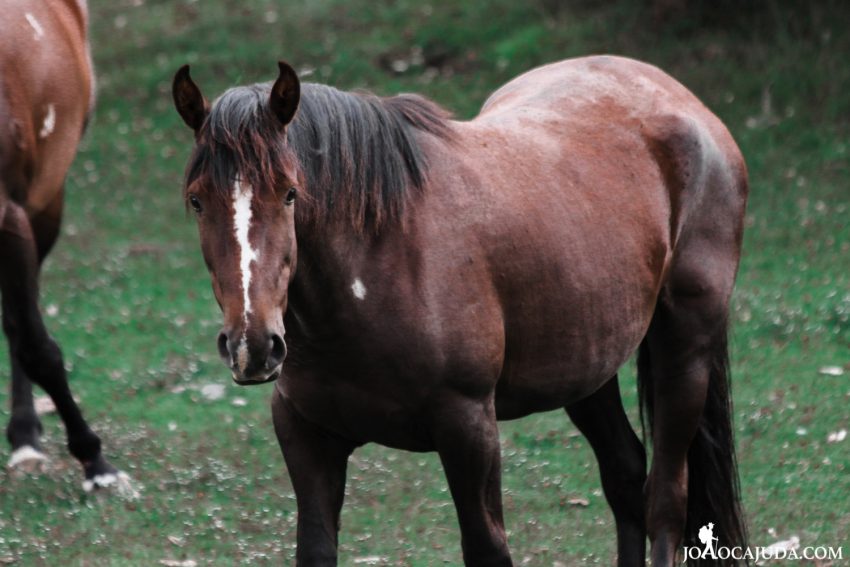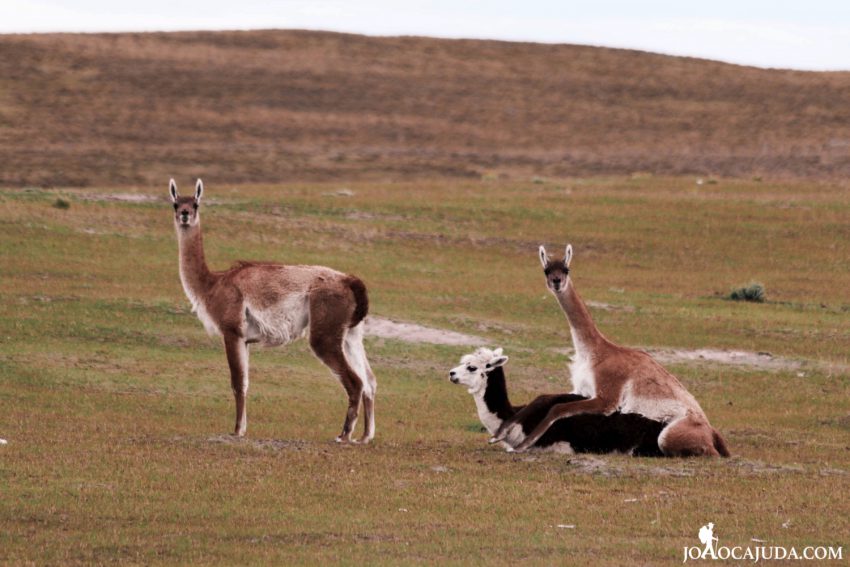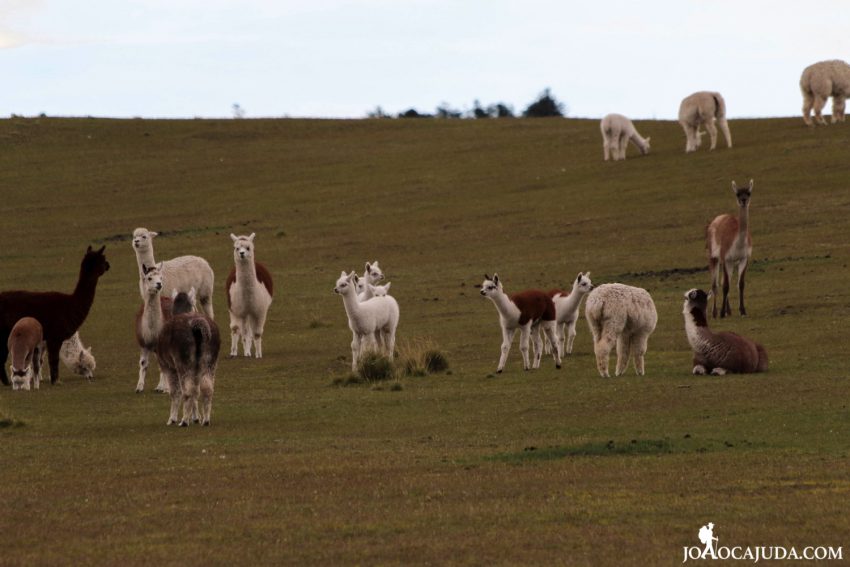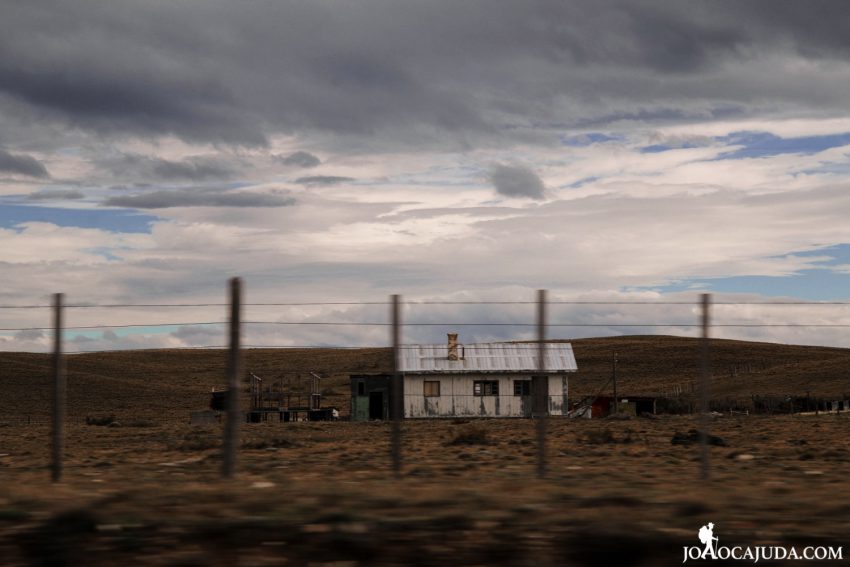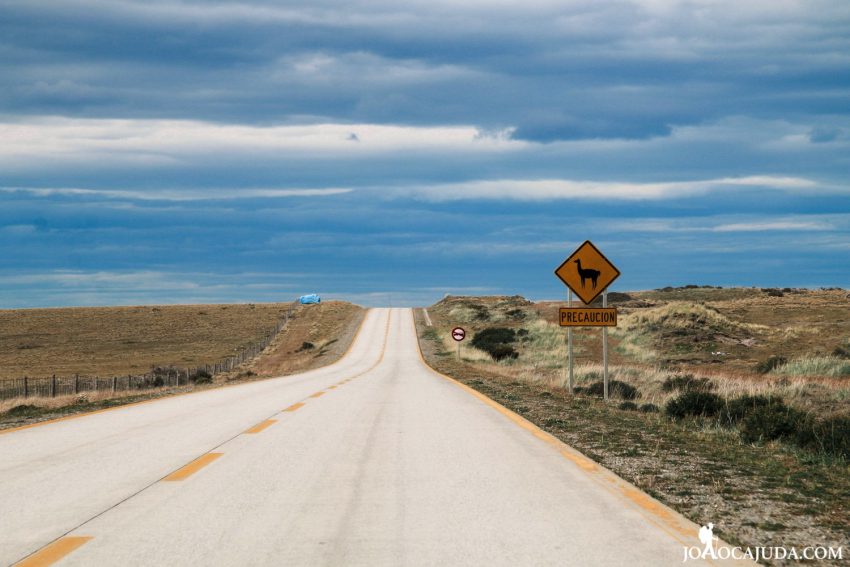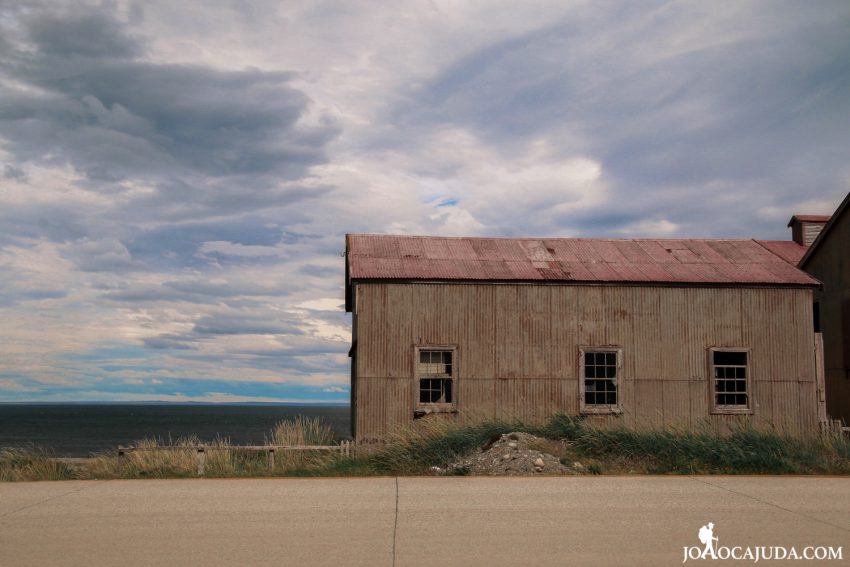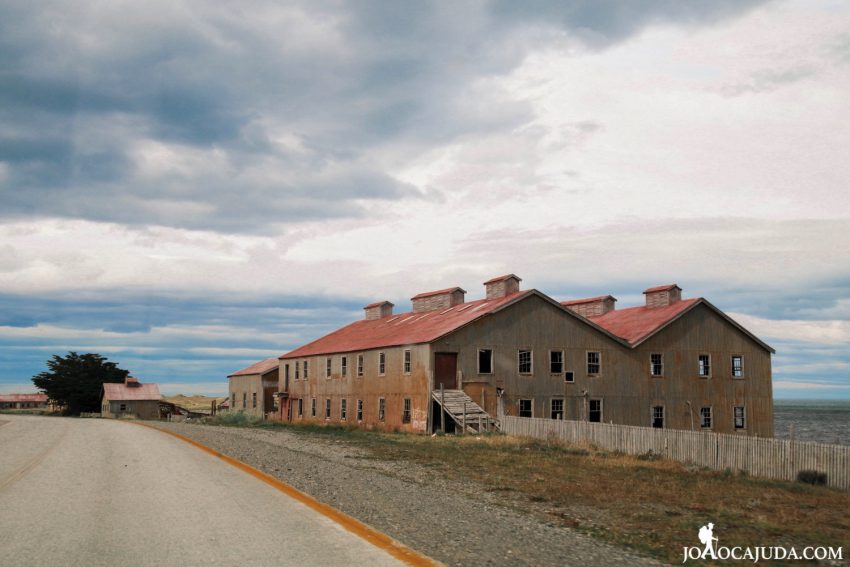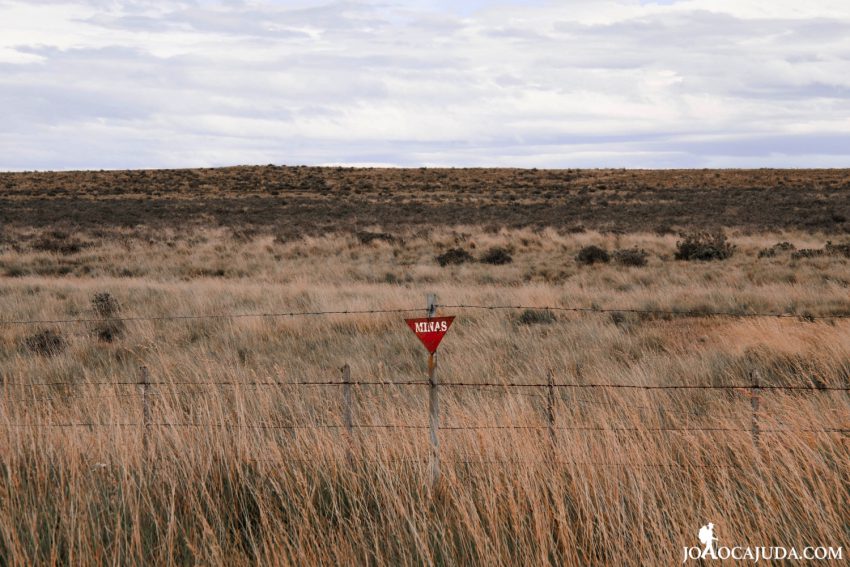 I went to Patagonia searching for silence that nowadays is so difficult to find. I did hundreds of miles to reach Ushuaia, the nearest town to Antarctica.
The "road to the end of the World" as they call it is incredible, it is hours and hours without seeing a soul. You will find some locals during the way, the Guanacos, very frightening, probably because they are not used to see humans every day. There is no mobile phone network, no wifi, no radio stations, here or we talk to each other or we are in silence … and it tastes so good! Do you remember? Is today the biggest luxuries of all to be offline? When was the last time you stayed for a week without going on Instagram, without opening your email, without turning off your phone always playing that annoying WhatsApp sound… We are daily inundated with digital pollution, and without noticing we are addicted to it. Today everything has to be photographed, shared… We live in a world of data and information. We need to feel validated by others … For what? It is all this a waste of time? I am the firsts one to get happy when I have no signal. Knowing to be offline is essential nowadays to be able to experience the beauty of the people, the places, the emotions that surround us, and the Patagonia is the perfect place for that.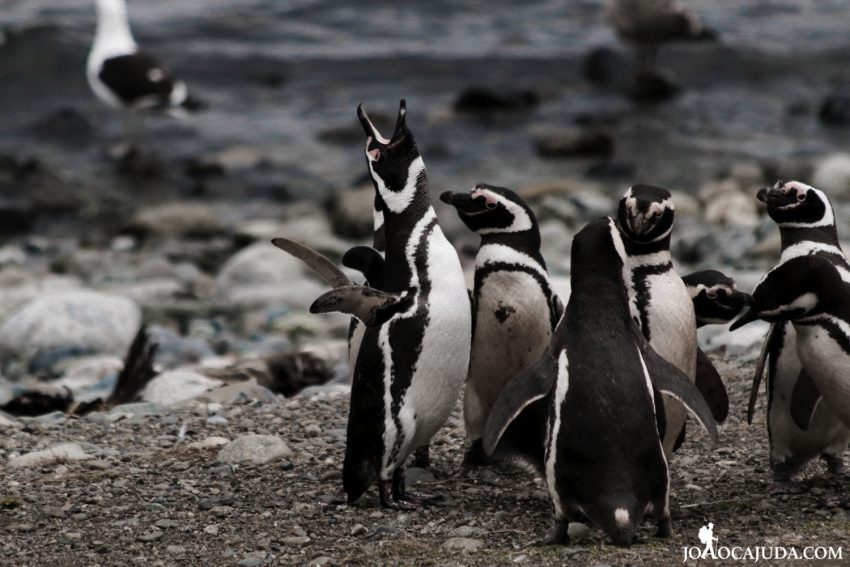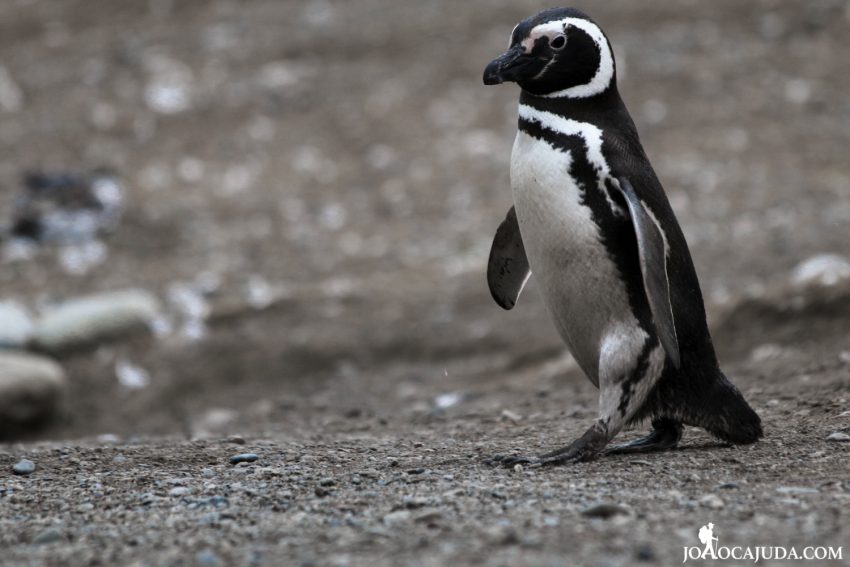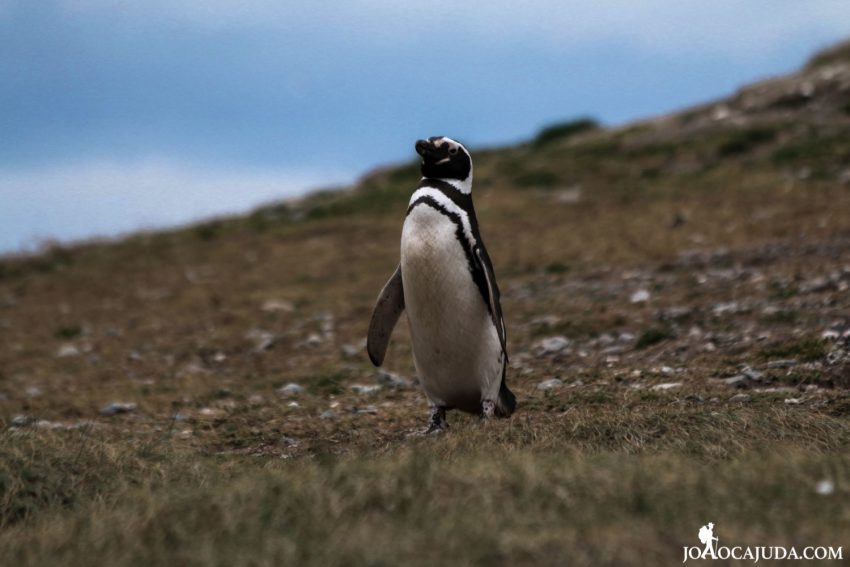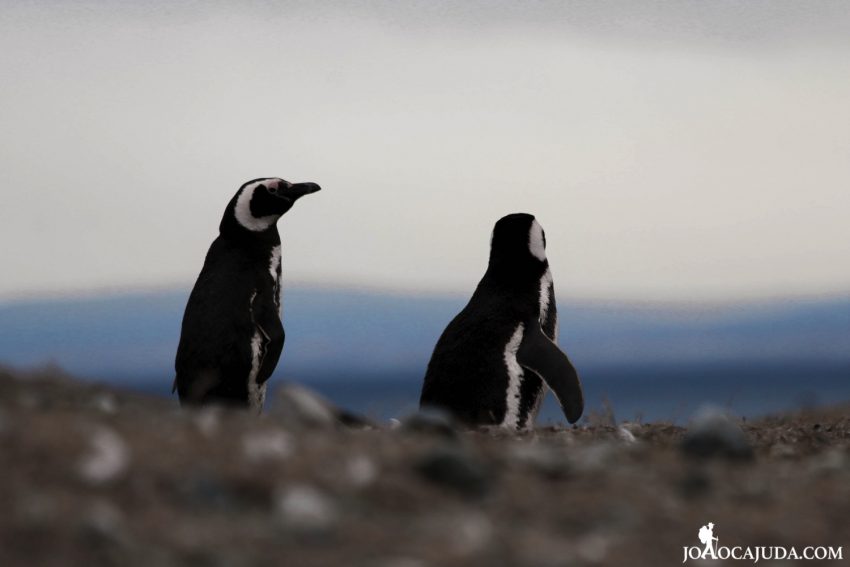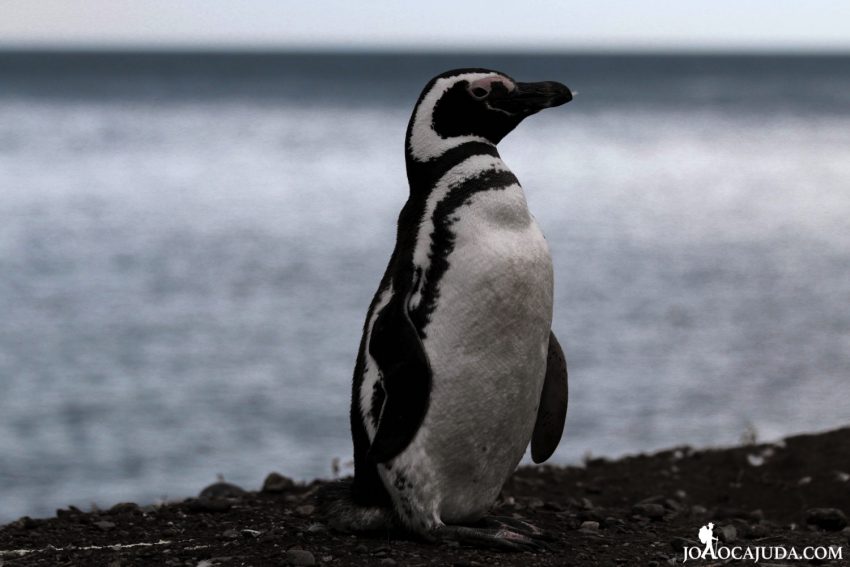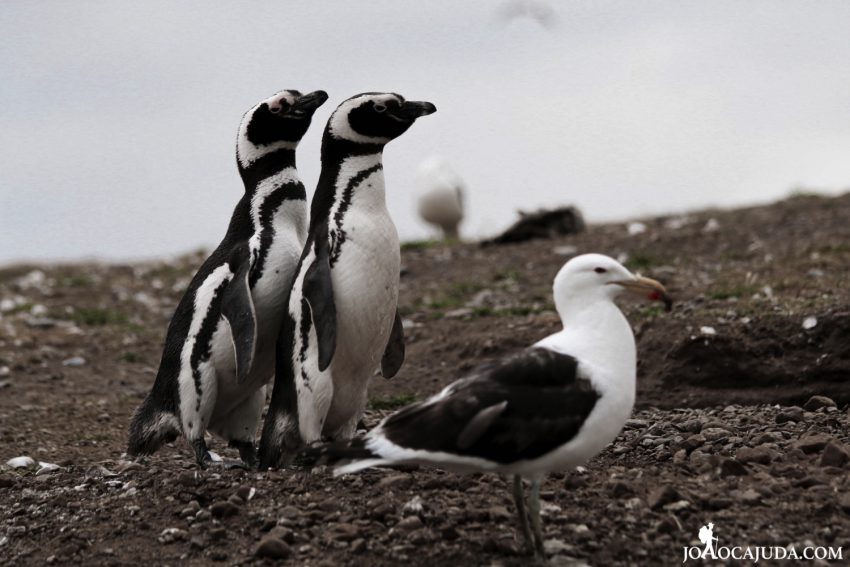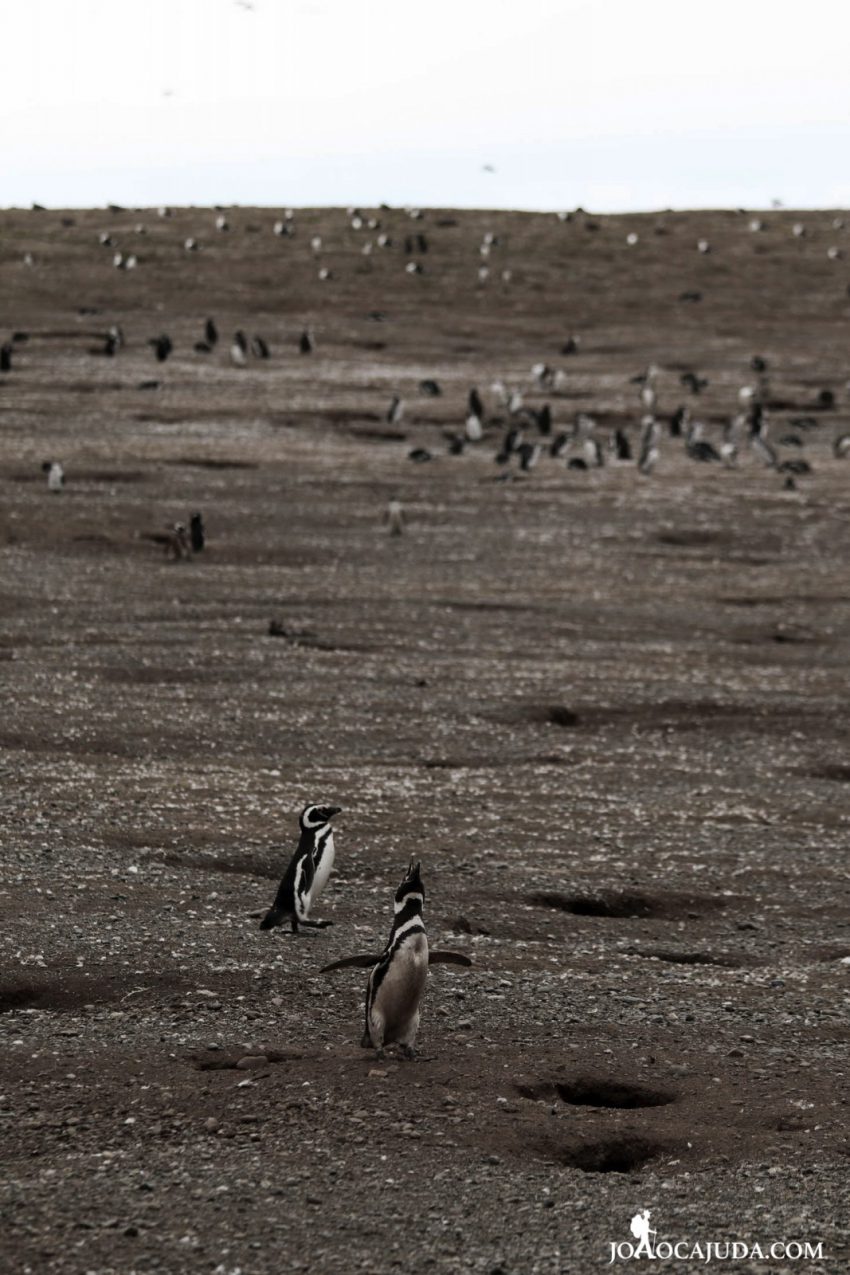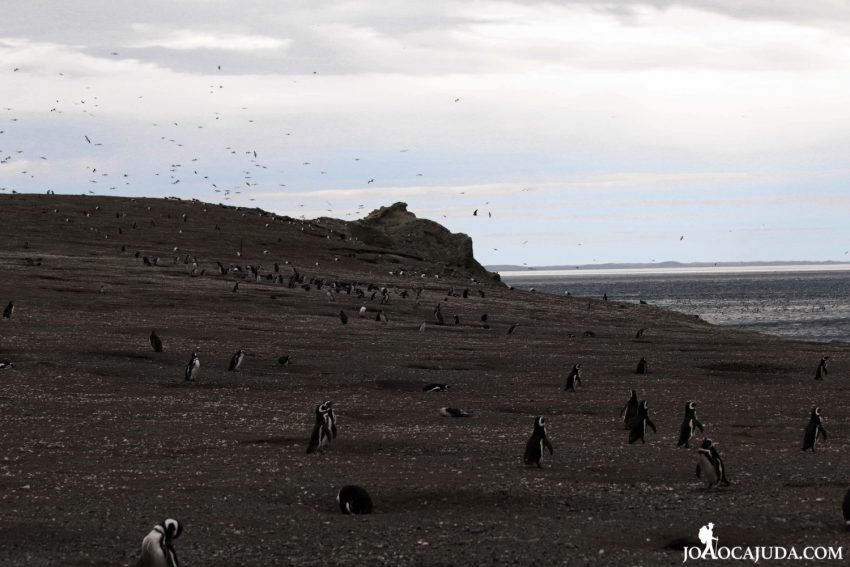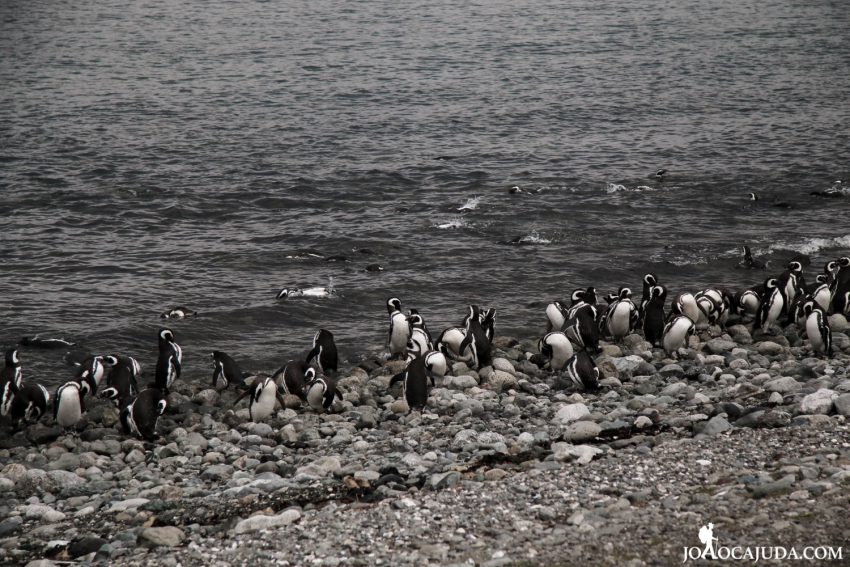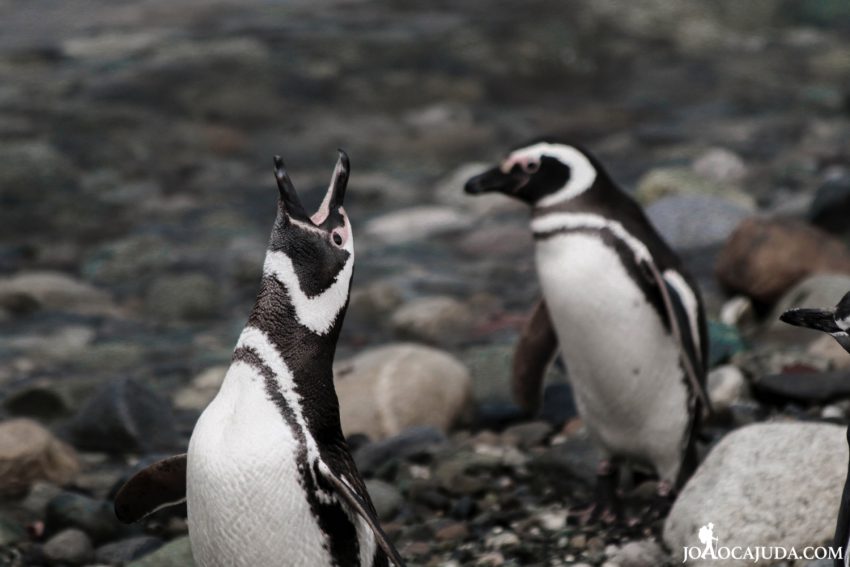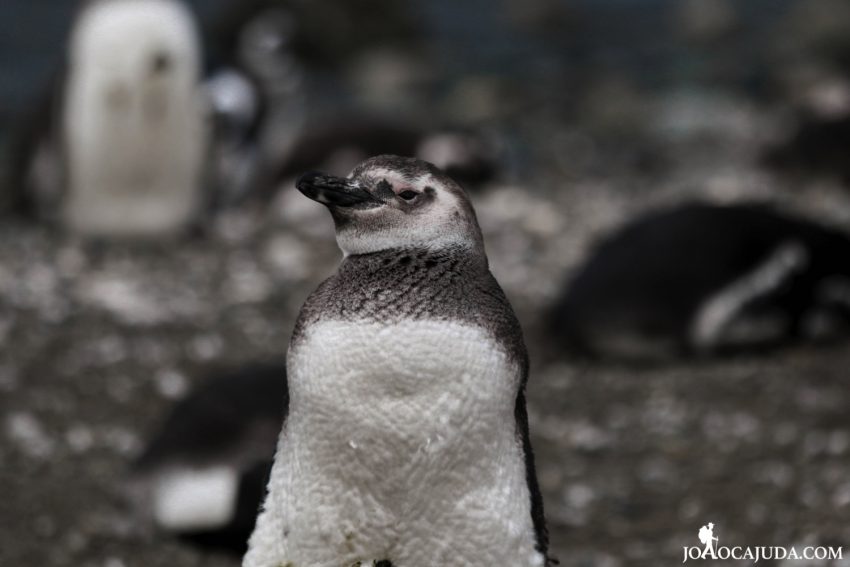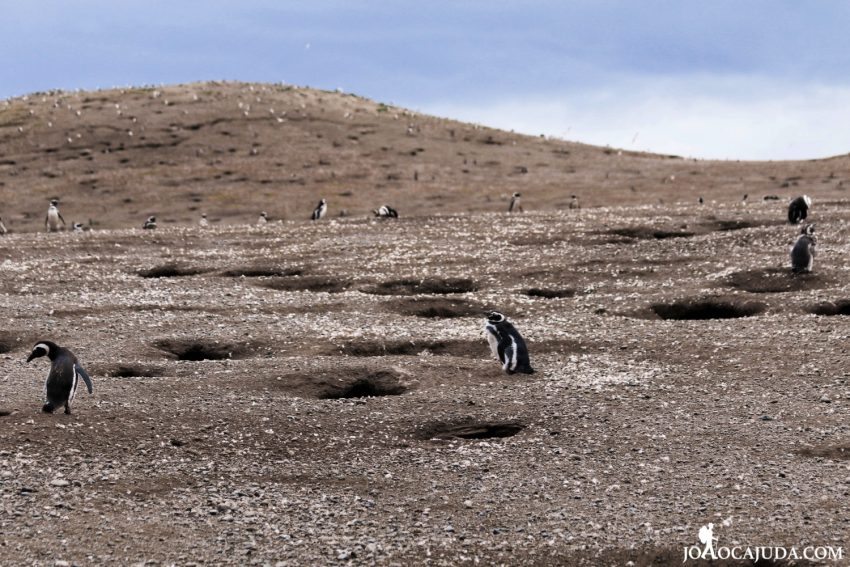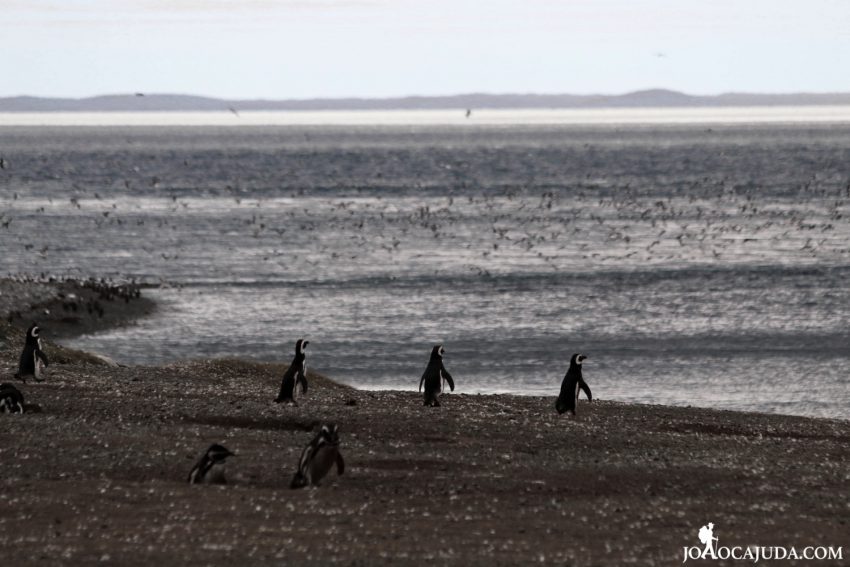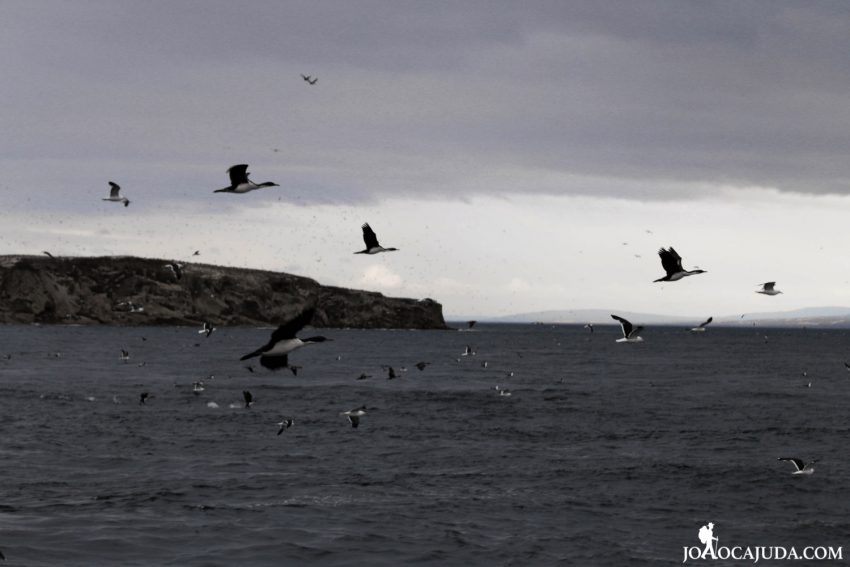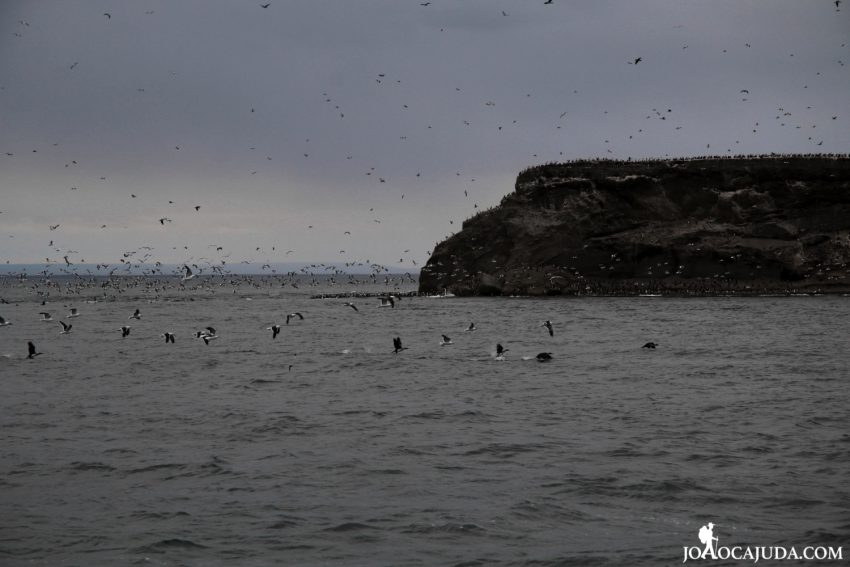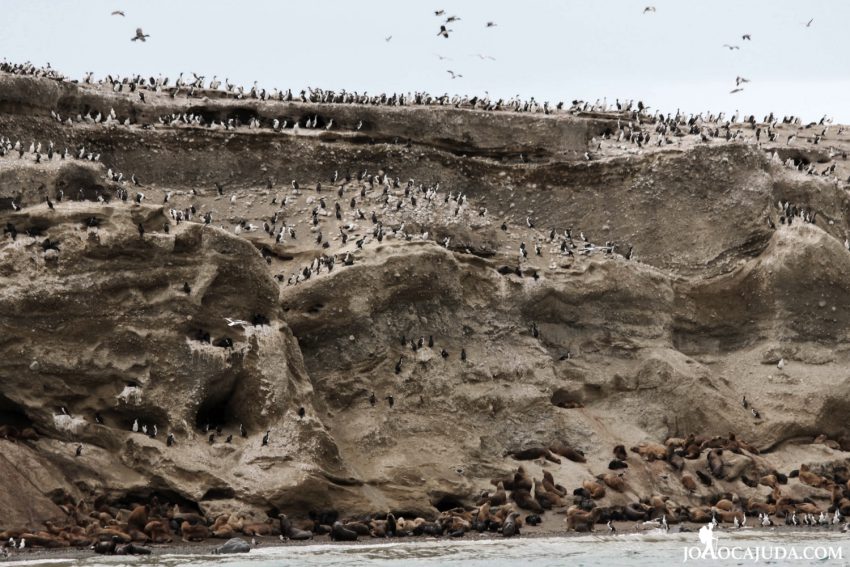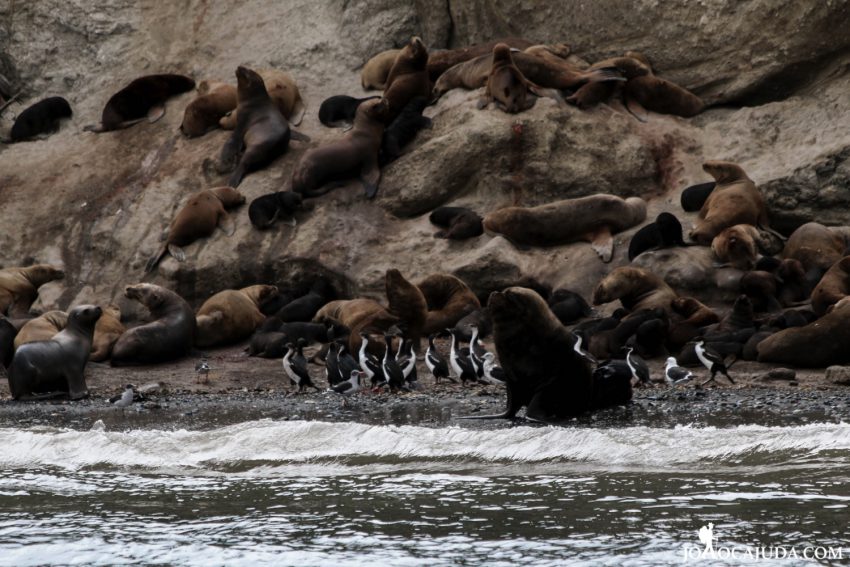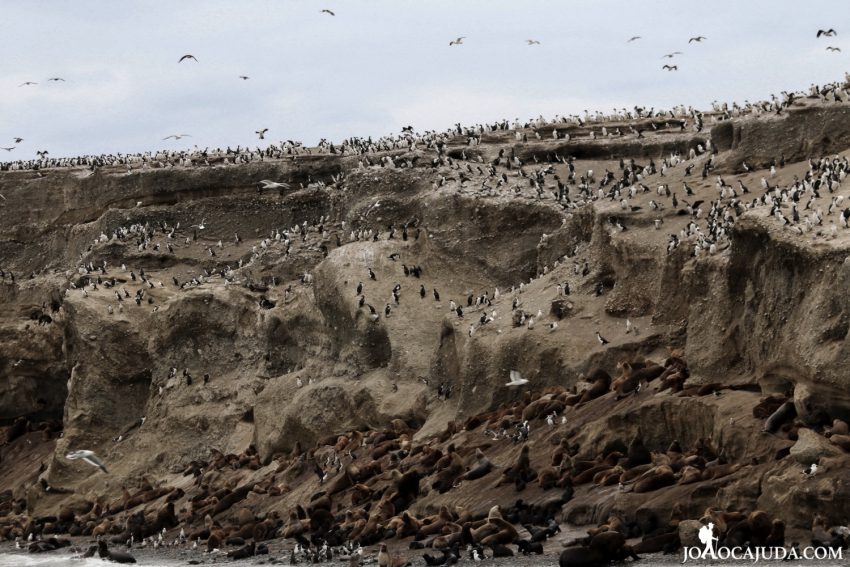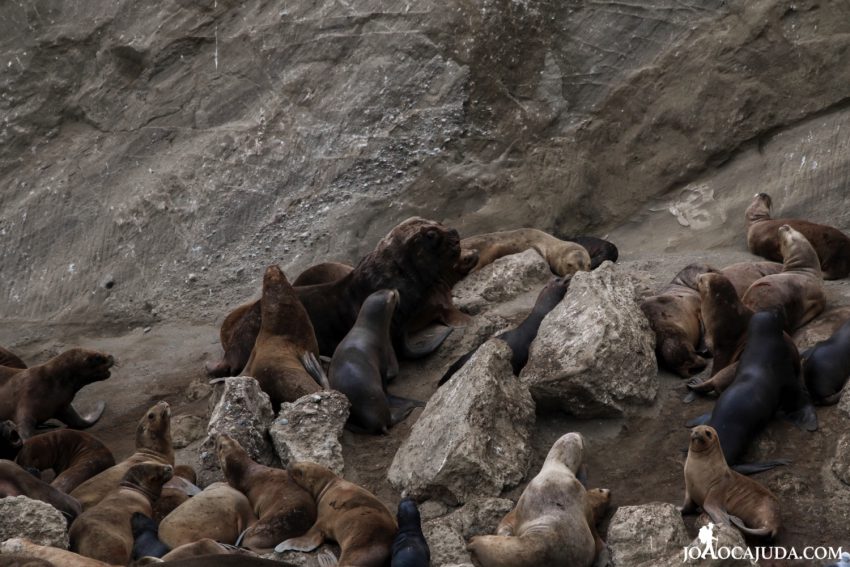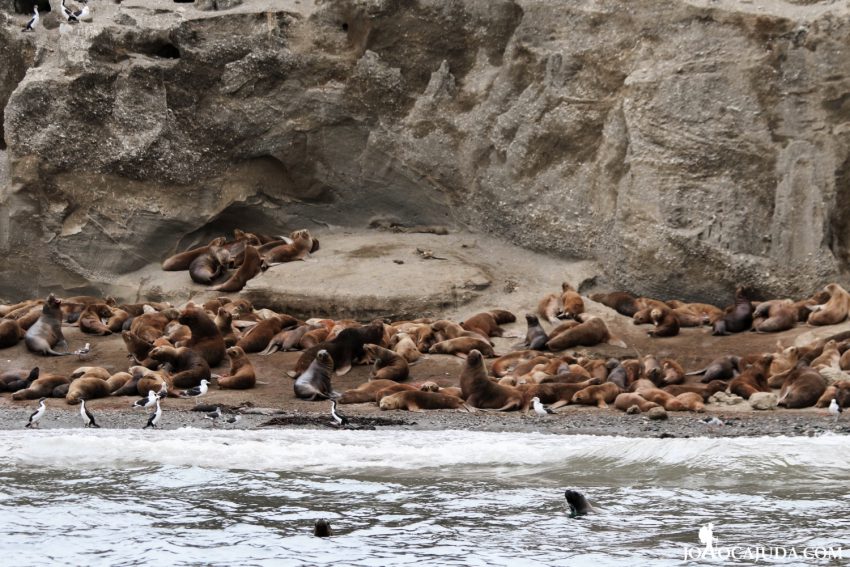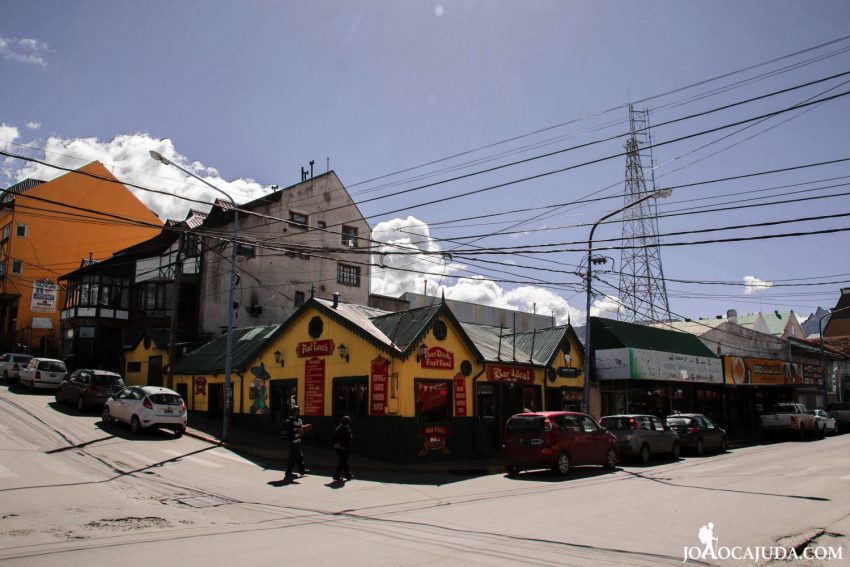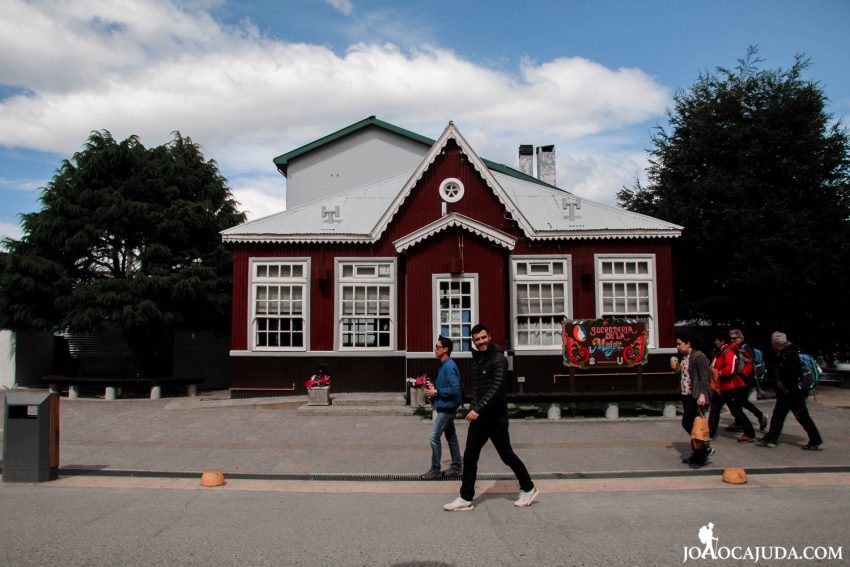 MANDATORY PLACES TO GO!
El Chaltén
Climb Fitz Roy
Lake Viedma
Lake Argentino
El Calafate
Glaciar Perito Moreno
Torres Del Paine
Trekking in French Valley – Torres del Paine
Trekking até Cierro Paine – Torres del Paine
Puerto Natales
Madgalena Island
Road trip till Ushuaia (i'm no a fan of the city, but the road trip till there was amazing!)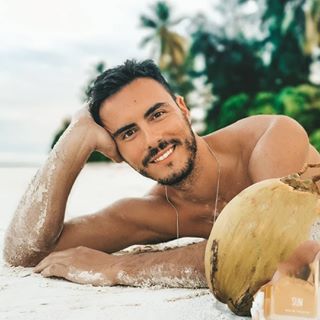 Hi! My name is João Cajuda, I'm a travel blogger from Portugal and founder of this website. In this blog I share my adventures around the world and give you tips about hotels, restaurants, activities and destinations to visit. You can travel through my videos or join my group tours that I organize to selected destinations. Visit my Adventure Travel Agency LEVA-ME and join one of my journeys!