Cuba – What to visit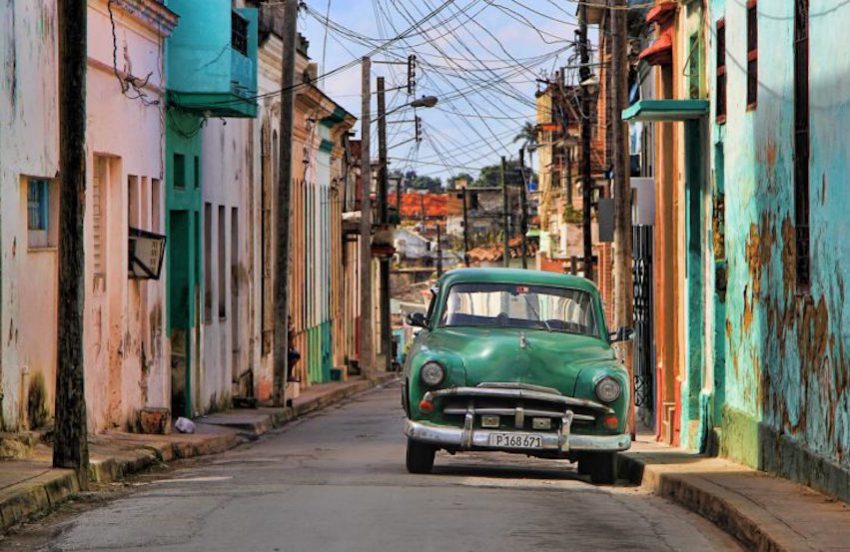 This post was sponsored by www.checkin.pt
"Oye como vá… mi ritmo bueno para goza mulata?" The music gets in our body … I am writing this post and I still have my foot beating under the desk. When we think of Cuba the first thing that comes to our mind is: salsa, mojitos, cigars, vintage cars, paradisiacal beaches and Fidel Castro … found it all but Fidel, of course, at least in person,because posters with his image are all over the country. Cuba is one of the most unique destinations in the world, nowhere else we'll find this cultural combination of historic and exotic.
I already had the idea that Cuba would be a trip back in time, although I did not have high expectations of what awaited me. For many years I wanted to visit the country. Honestly I hurried to come with fear that McDonalds would come first. Despite knowing the differences between Cuba and the United States over the century, the first thing I smell when I got off the plane was hamburger …I thought "too late."
Then I changed my mind… Cuba continues almost immaculate. Since the socialist revolution of 1959 and the trade issues with the United States, that the largest and most populous island in the Caribbean is frozen in time. Horses and American vintage cars go side by side through the streets in ruins of cuban cities
.
MY VIDEO OF CUBA

.
I left the airport and got into a taxi, it was night and at first glance Havana seems to me almost a giant slum (and do not get me wrong) of buildings and colonial houses of incredible beauty. There are hundreds of people on the sidewalks, the old ladies sitting at the doors of the houses talking about life, the girls dressed in miniskirts walking happily to the sound of music, while the boys shirtless, flirt with them stealing them smiles. There is a life on the streets that almost doesn't exist in the big cities.
"Ayyy in hay que llorar, que la vida es un Carnaval, y más es bello vivir singing" … Meanwhile music has changed. Cuba is "caliente" in all aspects and in this post I will tell you the best to visit during one week in the country. A different itinerary and away from the resorts of Varadero … that is also Cuba, but could be another country in the Caribbean .
What to visit in Cuba?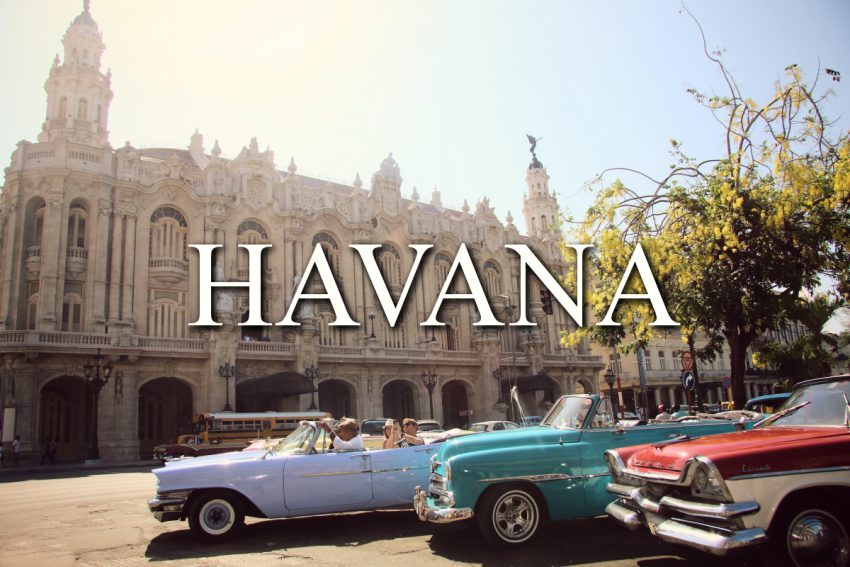 The Grand Havana is a metropolitan area that stretches along the coast and includes the capital and several municipalities; due to its geographical location Havana (Cuba capital) was in the past an important stop in the gold route between Spain and the Americas. They built an important defense system to protect the city from possible attacks.
READ MORE…
VINÃLES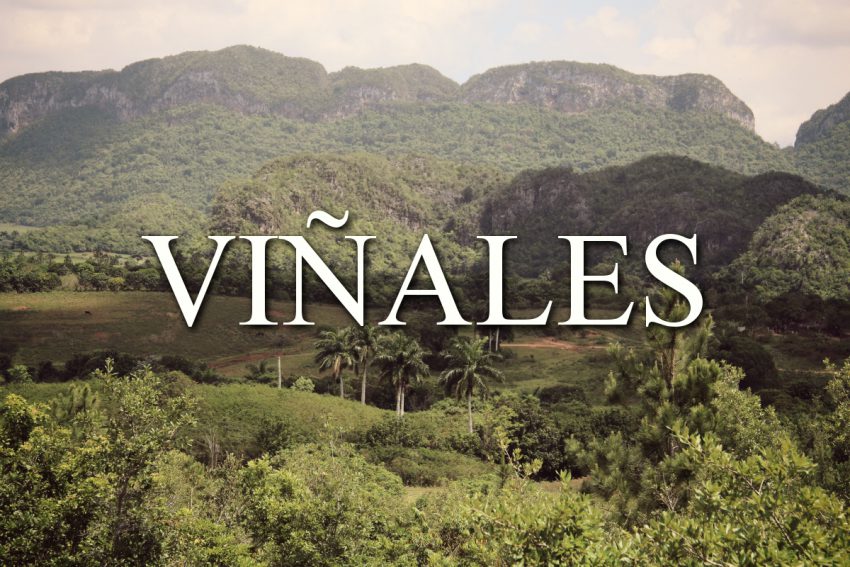 Piñar Del Rio is the westernmost region of the island of Cuba. It is where abundant natural resources of rare beauty, such as the archipelago of Colorados (a coral reef 200km), the beach of Maria la Gorda (a paradise for divers), the valley of Viñales and the range of Guaniguanico. READ MORE …
CAYO COCO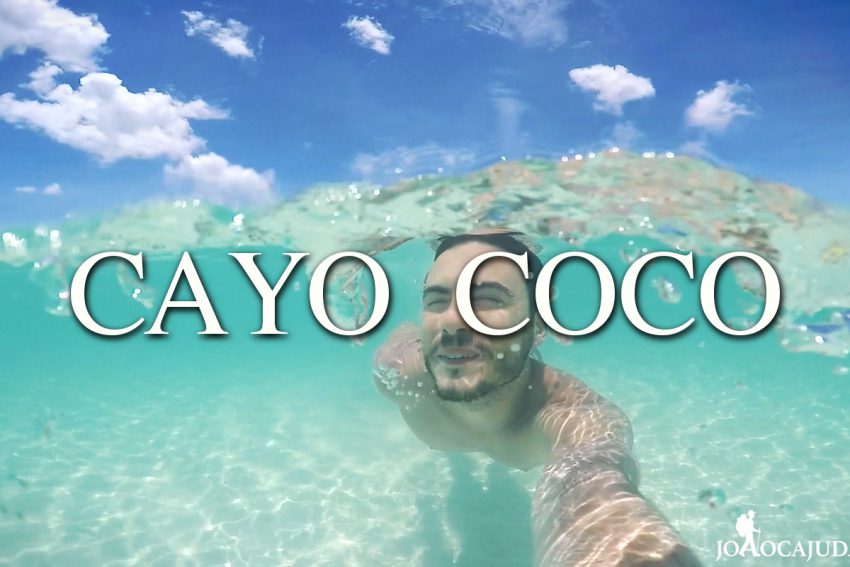 There are hundreds of cayos (small islands) in Cuba. One of the most famous for its beauty is Cayo Coco. With 22km of white sandy beaches and with a blue impossible to resist. This island is connected to land by a huge road of 35km. It is an important natural reserve of the country. READ MORE…
TRINIDAD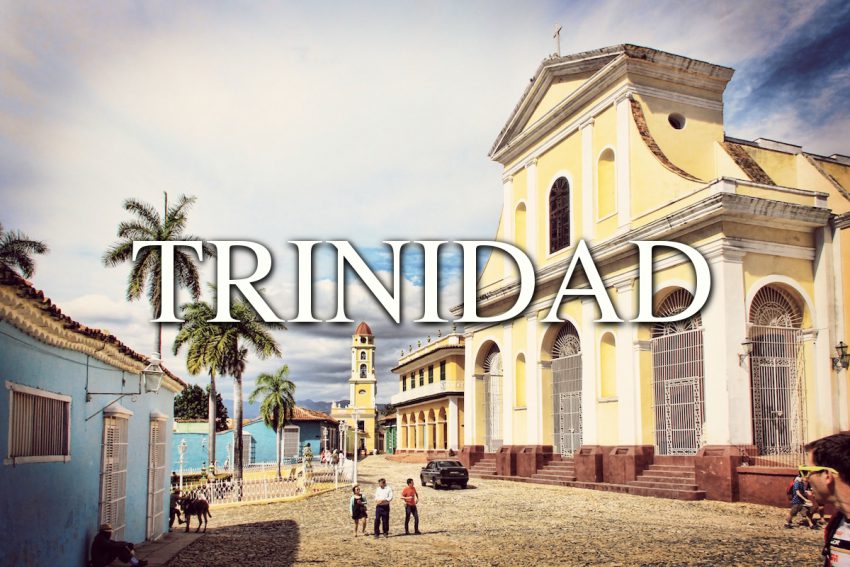 Founded in 1514 by Diego Velozquez, the city is UNESCO heritage since 1988. It is not hard to see why … The streets and houses offer a trip to the Spanish colonial times since the isolation in the period from 1859 to 1950 protected the city construction of any building that stands out from the colonial architecture. READ MORE…
CIENFUEGOS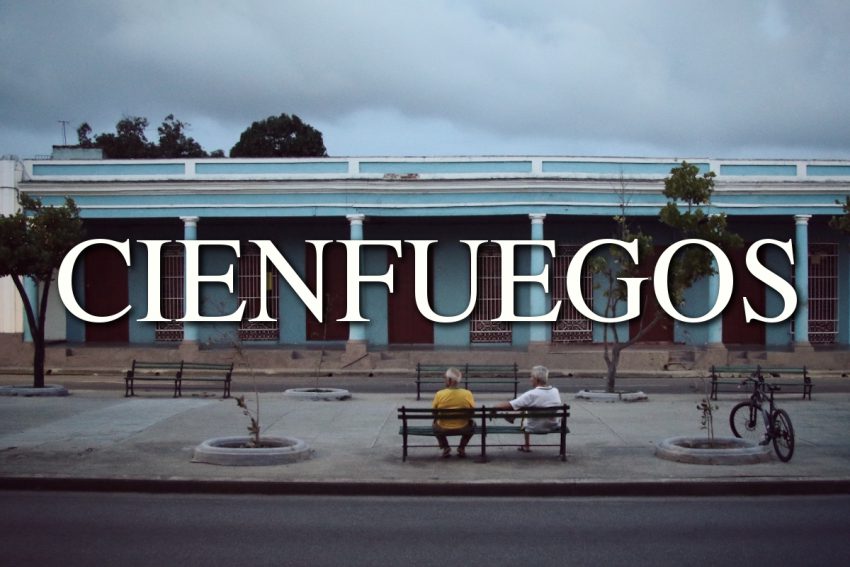 It is the smallest province of Cuba, but has the third most important port of the island. This port is mostly for sugar exports. Here you can see the Nuestra Señora de Fort de los Angeles de Jagua defense system, built to protect the city, and has a pier (better known as Malecon) of about 2 km ending on the main road of the city (Paseo del Prado ). READ MORE…
When to go?
Cuba has a subtropical climate. That said, the temperatures can vary (even slightly). The best months to visit the country are March, April, May. The less hot months are from December to February, during these months you might even need a long-sleeved sweater during the cooler nights.
The rainy season and hurricanes happen from June to November . Although hurricanes are very unusual. I went in June, got a few rainy days but honestly still good, it was so hot that when appeared a dark cloud was a joy.
How to go?
Travel to Cuba is cheaper if you buy a package of flight + hotel, you can visit the website of the Check In Travel. I traveled with this agency and they will do anything to find what you want. I just wanted the plane ticket and two nights hotel accommodation in Havana. The rest of the days I preferred to have complete freedom to decide which cities to visit.
How to get around?
Cubataxi: Cubataxi: Official taxis in Cuba. The taxi driver is required by law to turn on the meter, but obviously most of the times that does not happen. Before starting the trip make sure it's on, if not asked to do so. In case they don't accept it, ask to leave, so you will not get a surprise at the end of the trip. Either way you should ask before starting the journey which is the approximate price to your destination. There are taxis in the usual places (train stations, hotels, restaurants, etc …). The price from the airport to Old Havana is about 25 €.
Car:The best way to travel in Cuba is by renting a car, however not as economic. Renting a car is easy, just ask in your hotel. There are few who have car company, if you have difficulty, go to the Plaza Hotel, that was where I rented mine. The price is around 70 € to 100 € per day obviously depends on the type of car you choose. Warning: The roads are sometimes good, sometimes terrible … you can count on horses on the highway, pool size holes, etc … I do not know how I finished the trip without sticking a tire. As for the speed limit is 100km / h, I do not recommend you pass the limit because: first the road conditions and second because there are police with speed cameras everywhere. I was stopped because we were going at 102km / h lol … but didn't get a ticket after all.
Train: Cuba's railway network covers most of the country so you will have no trouble getting where you want. I did not get to ride a train but from what I read the carriages are comfortable and simple (do not expect a high speed train). It's a different way to explore the country if you do not like buses. Remember to bring food and toilet paper. The ticket price varies depending on the destination, but from Havana to Santiago de Cuba (which are already quite a few km's) value is 30 € in first class. You can see all schedules and destinations here.
here.
Bus: Viazul (empresa de autocarros). With Viazul you can easily travel between the major cities and tourist sites. Let me tell you that the air conditioning is very strong, so take a sweater to not arrive frozen to your destination, especially if traveling a long distance. Normally the buses are very punctual. Your bag should not weigh more than 20 kg, otherwise you will have to pay the excess. In high season tickets sold out very fast, so it's better to buy with a day in advance. To purchase tickets the best option is to go to Viazul office. You can check prices and schedules here.
Airplane: If you don't have much time and want to travel fast the best option is the plane. The Cuban company flies from Havana to all the major cities. Prices are normal, for example a flight to Havana from Santiago de Cuba / Baracoa costs about 120 CUC 120 €. There is also the company Aerogaivota flying to destinations such as Cayo Coco, Cayo largo, etc … Check out prices of both companies:
Cubana e Aerogaivota.
Geography
Surrounded by the Atlantic Ocean, the Caribbean Sea and the Gulf of Mexico, Cuba is the largest island in Central America. Its size is about the same as the UK, therefore visit the whole country in a week is impossible.
Money:
Like me, you will probably be confused about the money the whole trip. There are now two coins in the country: the Cuban peso (national coin, known for CUP and easily recognized for having printed the national heroes face), and the convertible peso, best known for "CUC" and recognizable for having stamped national monuments.
The CUC is the strong currency of the country and the one that circulates among tourists …It's hard to get Cuban pesos,CUP. Hotels, taxis, museums, diners … almost everything will be paid in CUC.
The Cuban peso is the currency in which most Cubans receive their salary. It is likely that in remote parts of the country, stalls and street fairs you'll find prices in Cuban peso. Usually the seller accepts the CUC but probably will make it's own conversation 😉
Should I take money or withdraw money there?

The taxes as we know are endless. The best is to take Euros and exchange them for CUC. 1CUC is roughly equivalent to 1 €. You can exchange money in banks and exchange houses … there are not many, but never had trouble finding in the cities. Please note that the morning queues are very large, the best time to go is in the late afternoon. You must not exchange money in hotels and resorts, the rates are too high, only in case of despair.
ATM card and credit card:
You can withdraw money from ATMs and pay by credit card, however it is better be aware that you will pay almost 7% of that amount in fees and over x% that your bank will charge.
Tips
It is not mandatory to tip, but it's nice to leave 10% of the value.
In the bathroom is normal to have a lady who you might give a tip to, a few cents is enough.
Safety
Cuba is one of the safest countries to travel, although the night streets are a little scary, crime is almost nonexistent. Obviously it is not to show money around, blah blah blah … You already know.
Where to sleep?
In Cuba there is a lot the concept of staying in the locals houses. They are called "casas particulares" and have a symbol that you will recognize right away. In high season sometimes it's difficult to have availability, at least that was what they told me. However, I never booked and always found where to sleep upon arrival. Usually the price is 25 CUC for a double and 5CUC / person for breakfast, so as a couple you will not spend more than 35 € by night.
The house is simple, no luxuries, but all I got were quite clean (much more than hotels) and the experience of staying in locals houses and have a much more genuine trip is priceless.
In the cities will be much easier to find a house, if it is fully booked, the owners will soon get you another one, so do not worry. It is also normal to pay1CUC to someone, to keep your car safe at night … actually never understood why, Cuba is so safe that it makes no sense, but ok.
In Cayos to find private houses is impossible, since they do not exist, only resorts.
Where to eat?
The most typical dish is rice and beans with lobster and fried banana … delicious. The food in general is good in almost all the restaurants we've been. The best meals we ate were in the particular houses.
Internet
Not only the cars are from the 50's … here the net is still almost non-existent and slow … Well actually it exists. Usually only a few hotels or city WIFI points such as the main square. You need to buy a card with a code, 4CUC costs (€ 4) and lasts for 1H, is expensive … but still good, so you do a detox from the online life.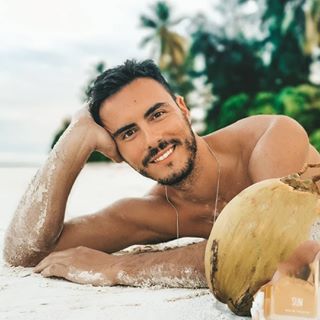 Hi! My name is João Cajuda, I'm a travel blogger from Portugal and founder of this website. In this blog I share my adventures around the world and give you tips about hotels, restaurants, activities and destinations to visit. You can travel through my videos or join my group tours that I organize to selected destinations. Visit my Adventure Travel Agency LEVA-ME and join one of my journeys!