5 Best Portuguese Beaches – HP Sprocket
Despite spending the year traveling, I usually spend the summer in Portugal, and you ask me why? Because we are one of the most beautiful countries in the world, because we have great weather, good food, good wine, because summer is friends and clowning and because we have many wonderful beaches.
I've been running some of my favorite beaches  in the best companie, friends, my dog ​​and the HP Sprocket that I take with me everywhere (find out at the end of the post how to win one among other prizes! ). What you think about the new color? I love in Red!
I so impressed to print many of the most unusual moments of the vacation (some can not be published here, ahah). It is always a good memory to give to friends. It is amazing how a printer as small as it has an image quality, even more with ease and speed, prints, anywhere and anytime, just synchronize by bluetooth with your phone or tablet and you're done. To know all the features of the printer, see my previous post where you will see why not not wide.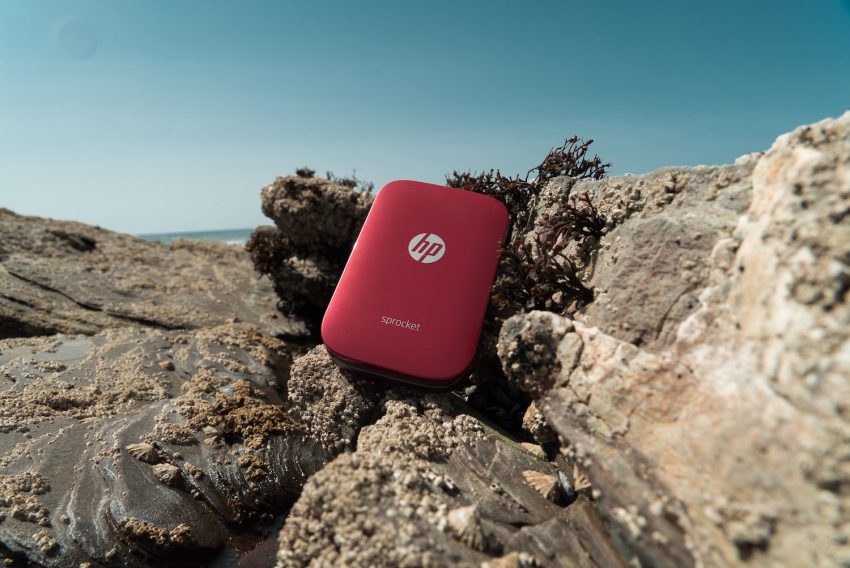 Let's talk about beaches … Portugal has so many and that it is very hard to choose my favorite ones. I tried my best to do a TOP 5, although one of them is secret and I will not say the name nor even where it is, ahah, sorry, you probably must have one also that you don't share with no one. So let's go:
Praia da Galé 
Where: Melides, Portugal 
Why is on my list: The cliffs on this beach could have been sculpted by an artist. Now imagine camping and waking up with this view … that's why my tent is still my favorite hotel! You just need to go down the cliff and you are already at the beach. The water is crystal clear, a bit cold but very refreshing on summer days. It's one of my favorite places and I love to visit every summer.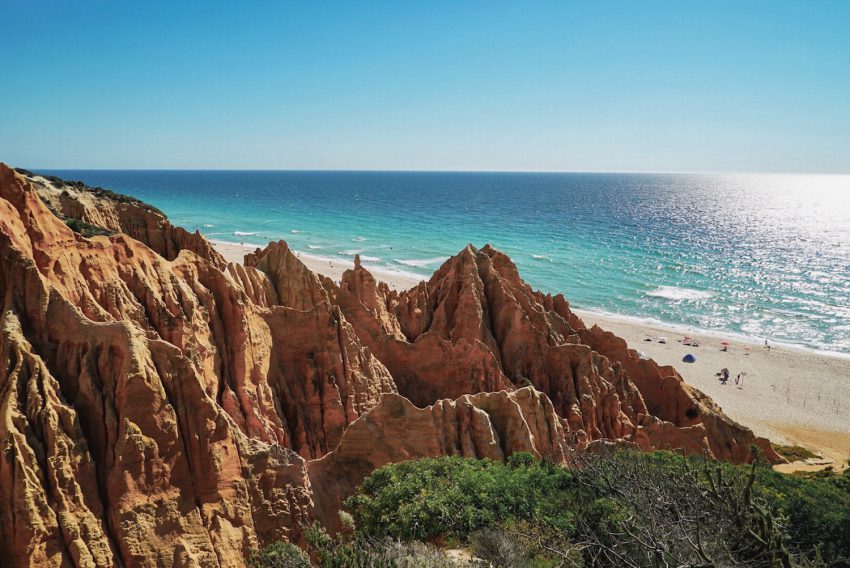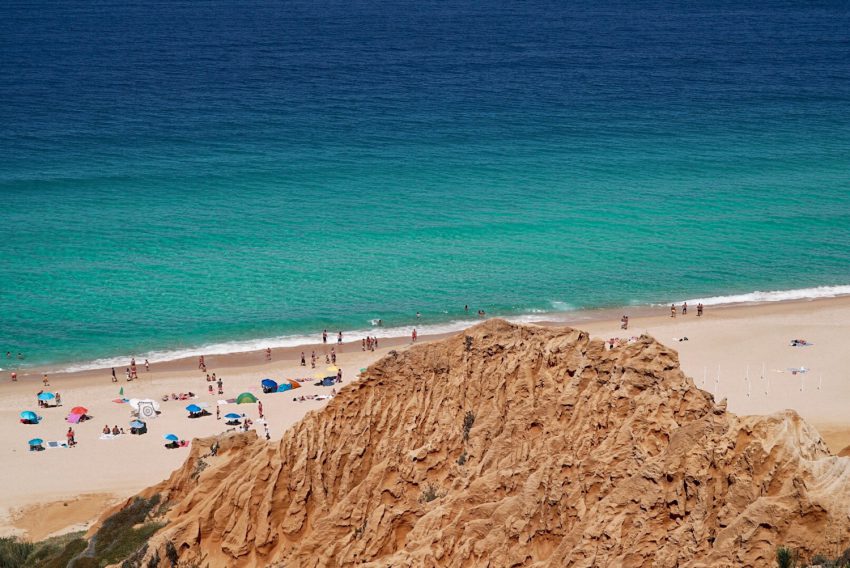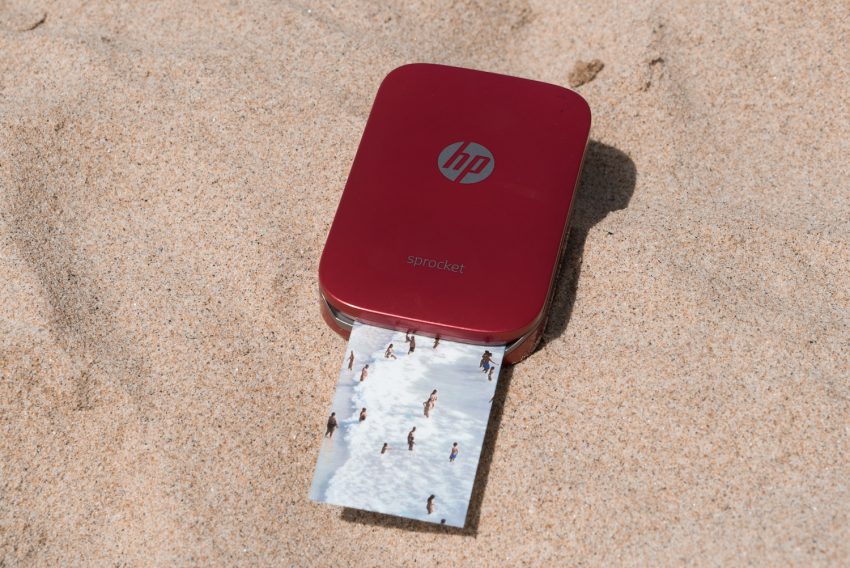 Comporta 
Where: Comporta, Portugal 
Why is on my list: As Conde Nast Traveler magazine said "Comporta stands out for making its own way. It's different than anywhere I've ever been before. "I also agree … the emerald green waters, the breeze from the Atlantic Ocean, the extensive beach that rarely has people make this beach very special, fortunately I live and I can go there several times a year. I like to leave the car on the road between Troia and Comporta, climb the dunes and "txaram", paradise found!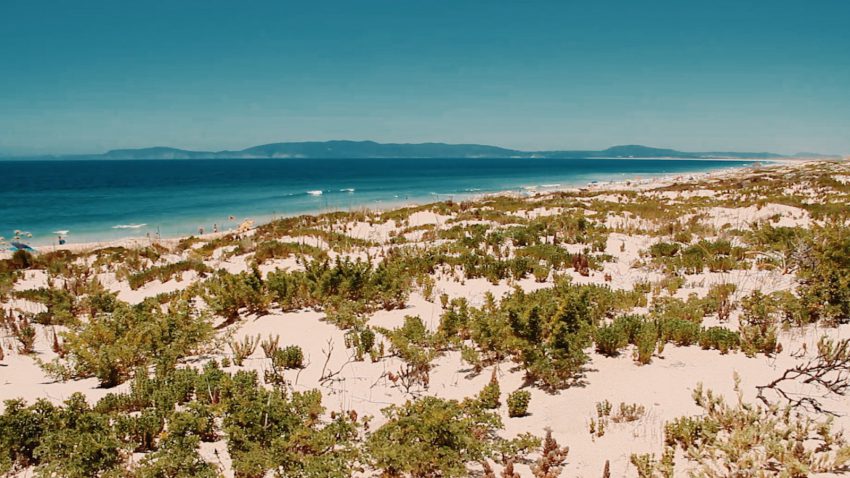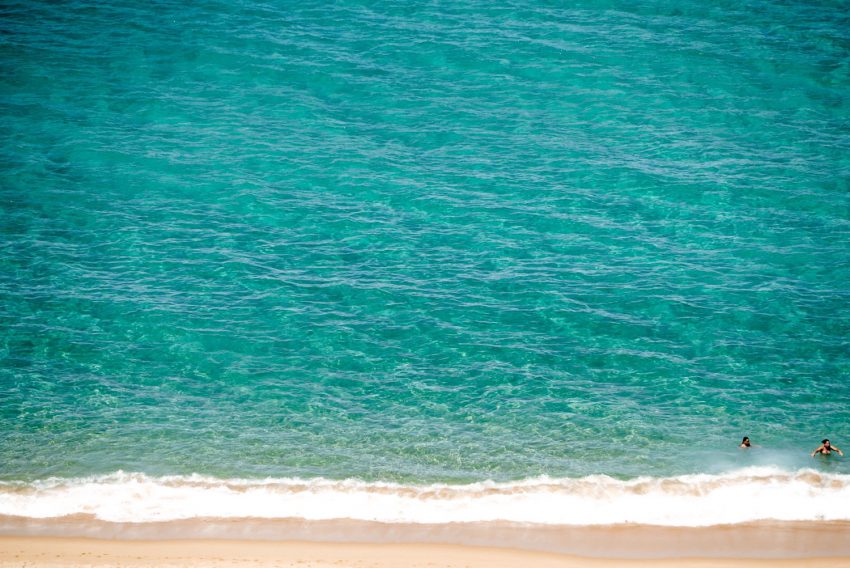 Praia dos Coelhos 
Where: Serra da Arrábida, Portugal 
Why is on my list: When the green hills of Arrábida mix with the deep blue waters of the Atlantic Ocean, they give rise to this stunning place. The vertiginous views, the clear (still cold) waters, the vegetation … It is a thousand times better than the "French Riviera", fortunately not so famous … although lately it is so fashionable that only go there on work days. During the weekend is too crowded and not so pleasant.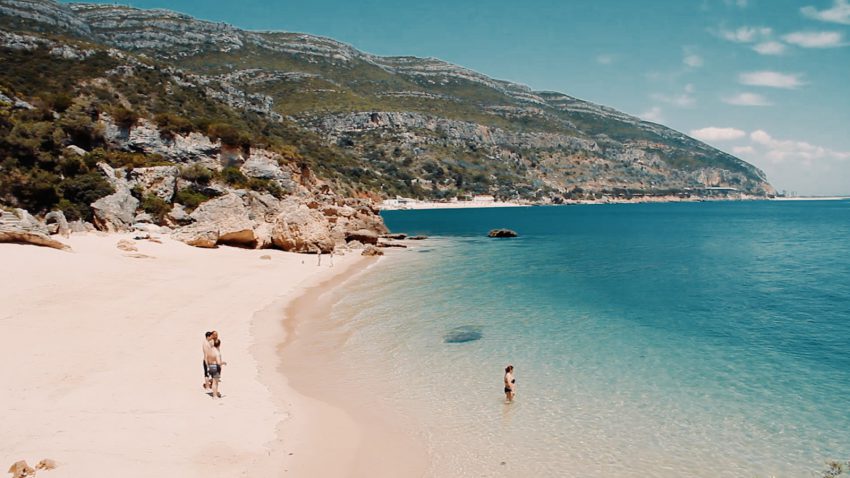 Praia do Meco 
Where: Sesimbra, Portugal 
Why is on my list: Is near Lisbon, has few people and an extensive beach, perfect for nudism. The sea is a bit rough, but there are days when it is very quiet. In addition, there are several restaurants near where you eat "amazingly". I am one of those who like to stay on the beach until sunset… luckily there is always an octopus salad and some clams to eat around.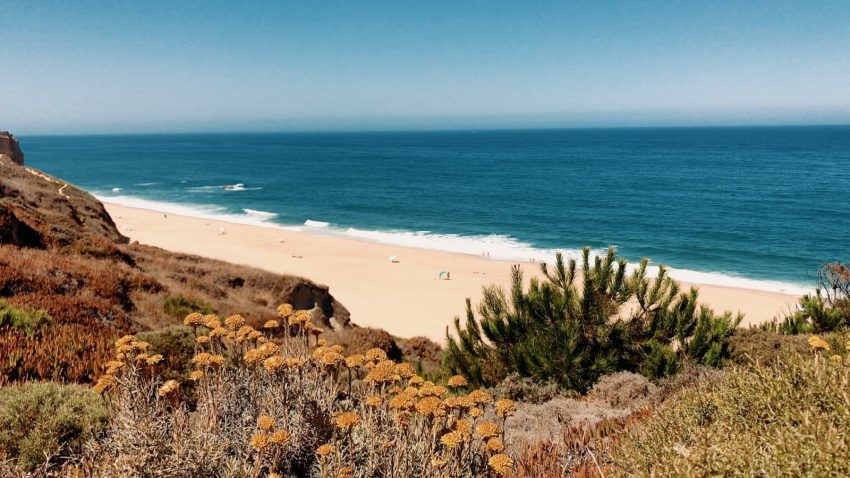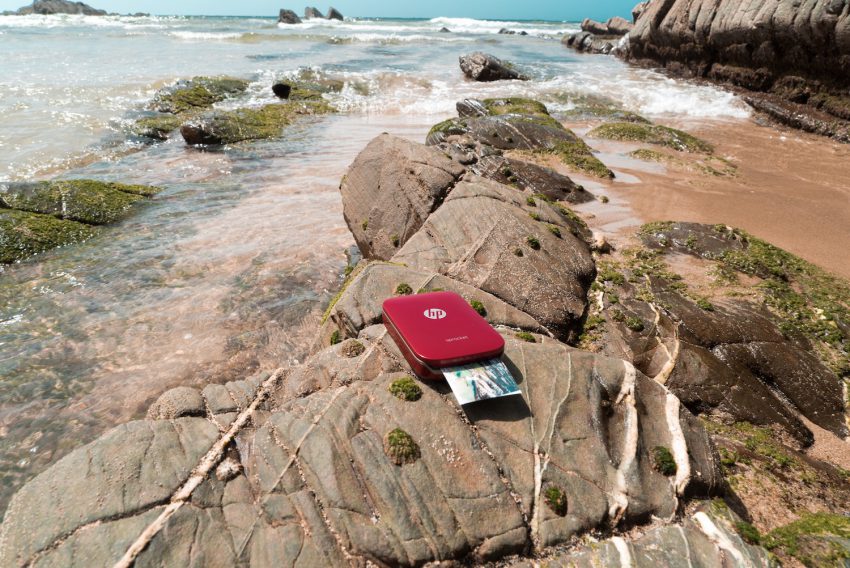 Praia dos Alteirinhos 
Where: Zambujeira do Mar, Portugal 
Why is on my list: A beach with a waterfall?! Do I need to say something else? I visited Alteirinhos beach for the first time during this summer and I was amazed. There is a small waterfall that falls on the sand. There are rocks that during the low tide form small crystalline lagoons, has a zone for nudists but everyone coexist very well and anywhere on the beach. The water is cold like "hell", but on hot days it will be your best friend.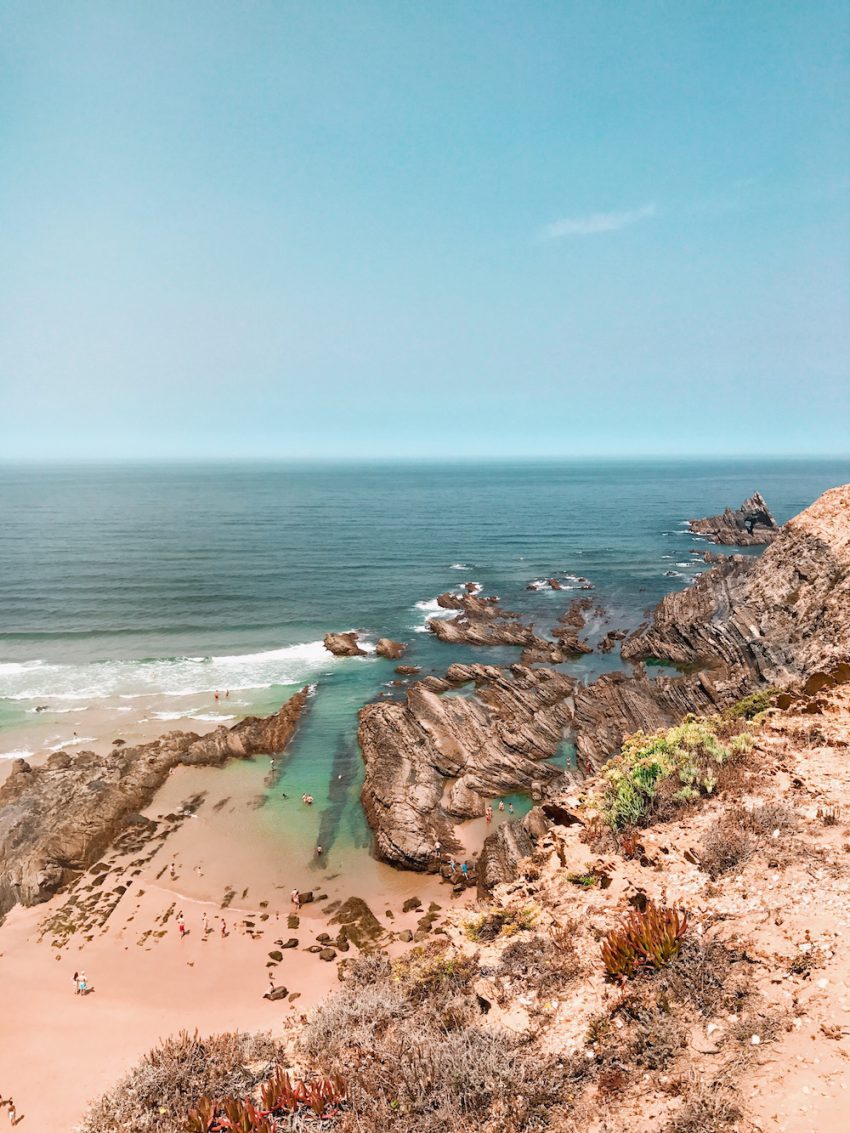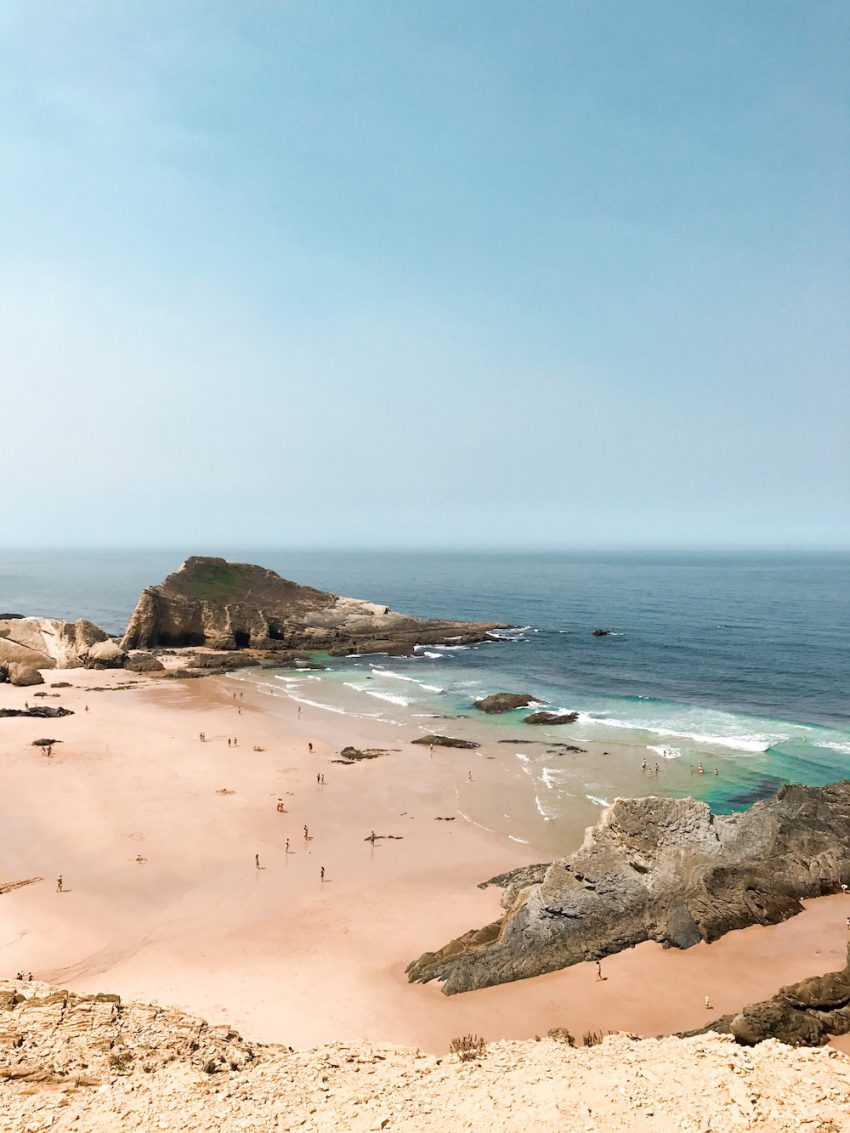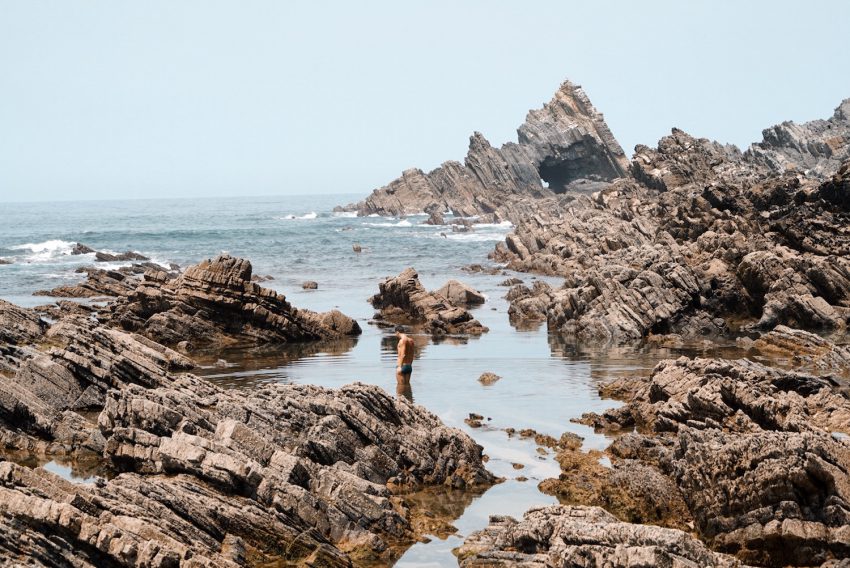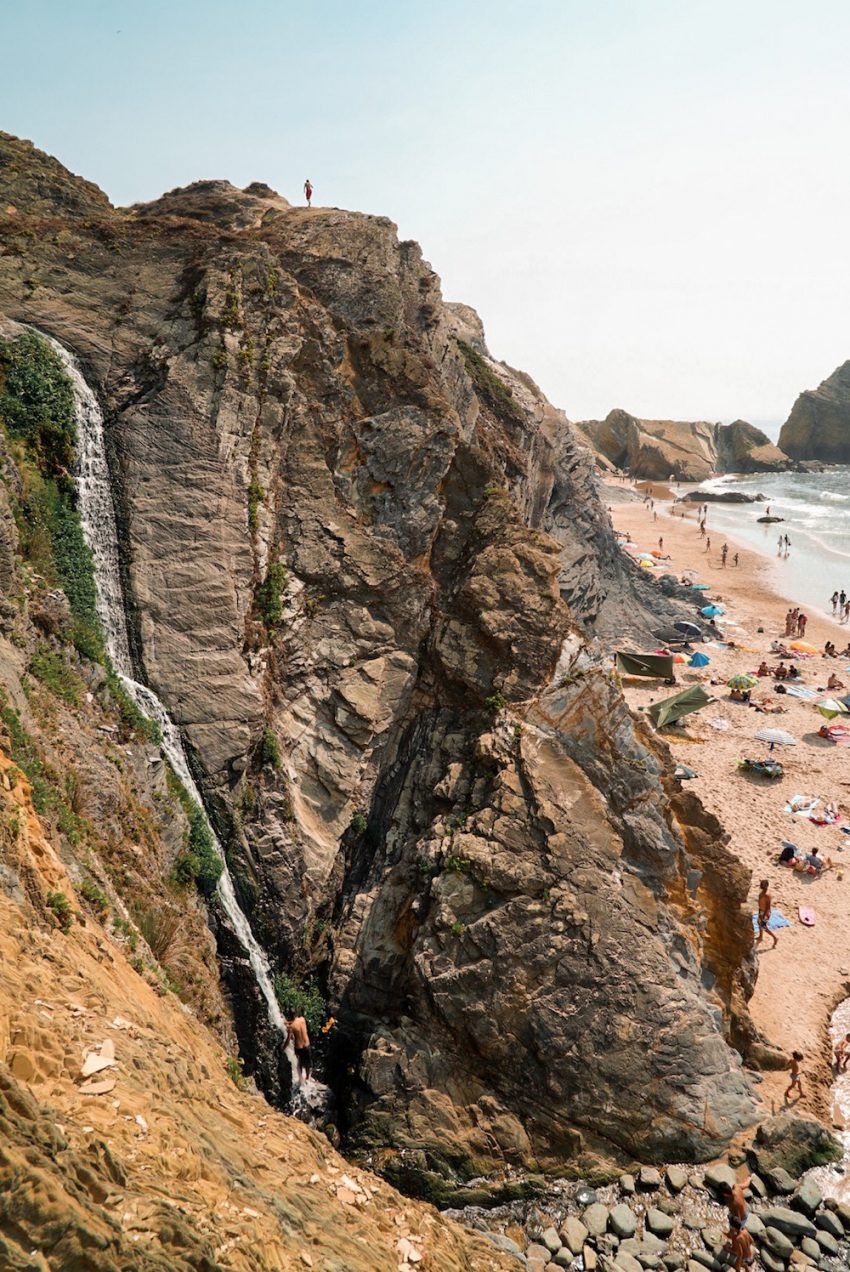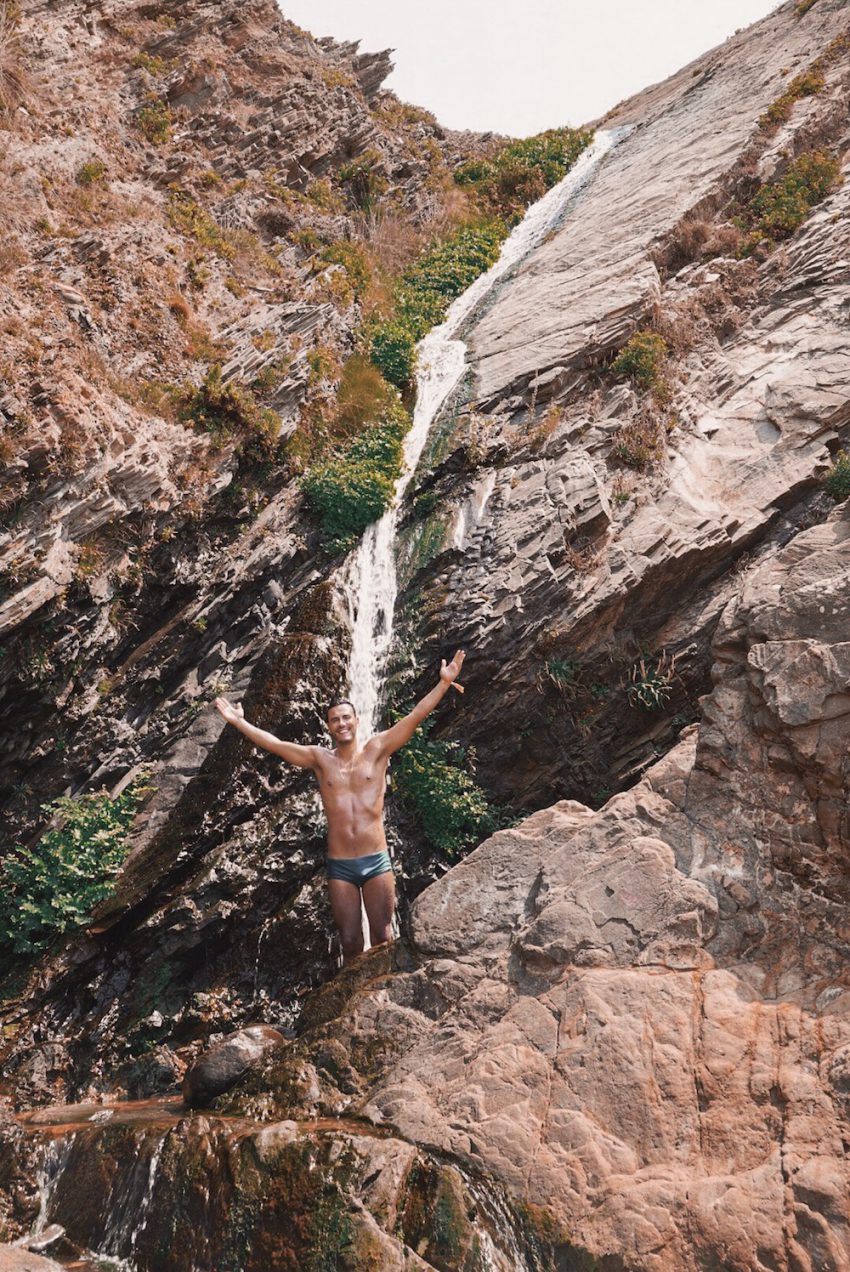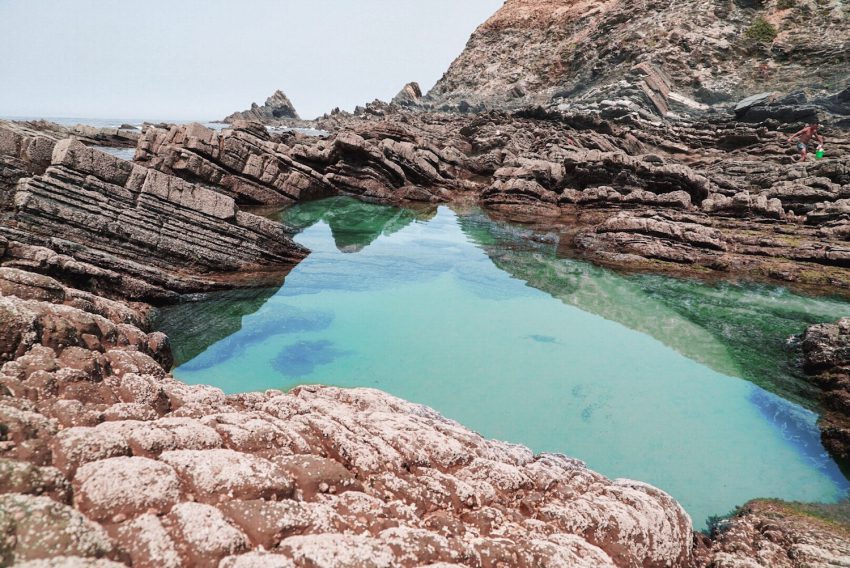 Ilha do Farol 
Where: Ria formosa, Olhão, Portugal 
Why is on my list: You must have heard of Lighthouse Island right? Well, I am an Olhão's son and for that reason I spent my childhood summers on this small island that is one of the paradises of the Algarve. You need to go by boat, 45 min, or by sea taxi (faster). You will find crystalline and warm waters, good food … It is a paradise that I make I like to visit every year.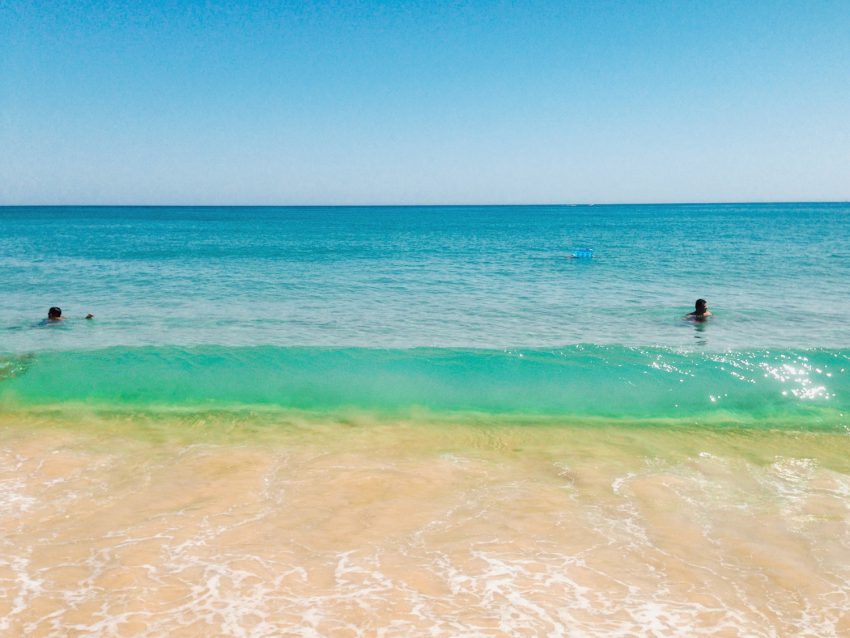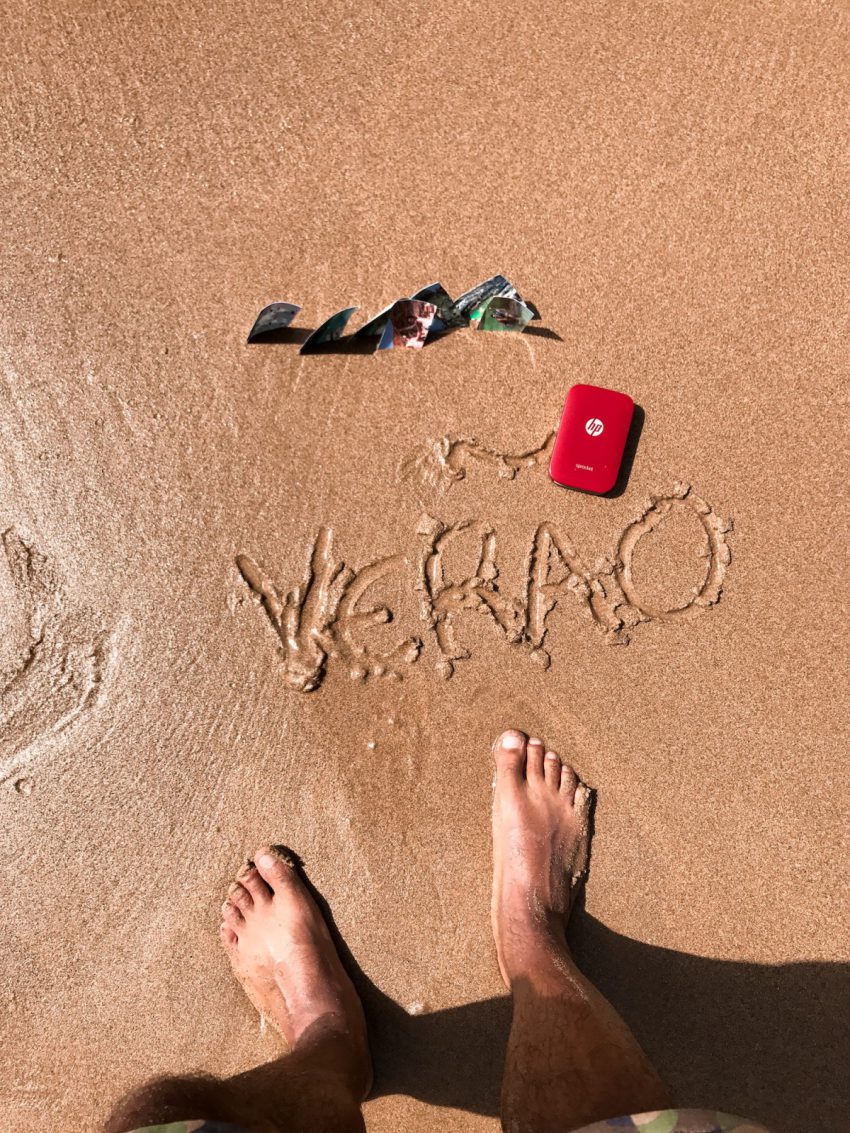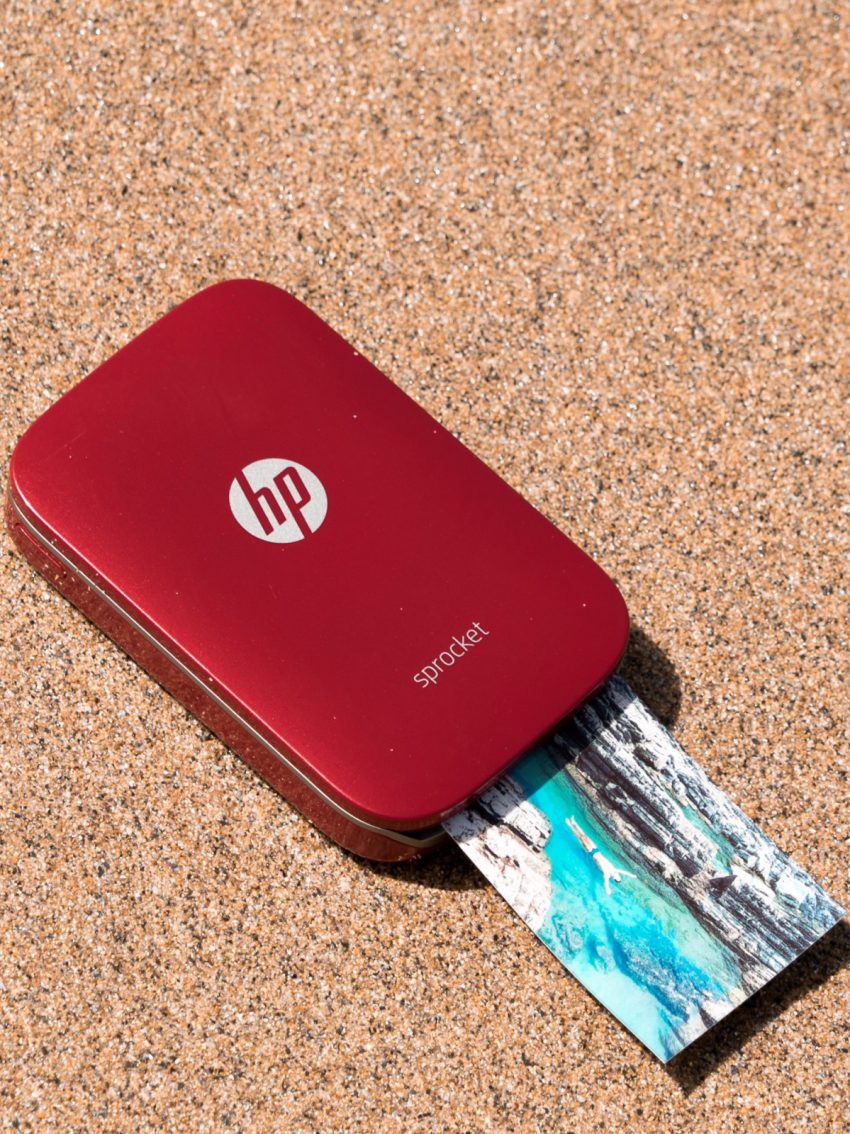 Secret Beach 
Where: I'm definitely not saying 🙂
Why is on my list: It's hidden among the huge orange cliffs. It takes a few minutes to walk there, the water is wonderful, it's bright, warm… but most important, it has almost nobody … it's not the best beach in the world, but is special for me and for my friends! Here is a photo, who knows where it is, please shut up! eheh.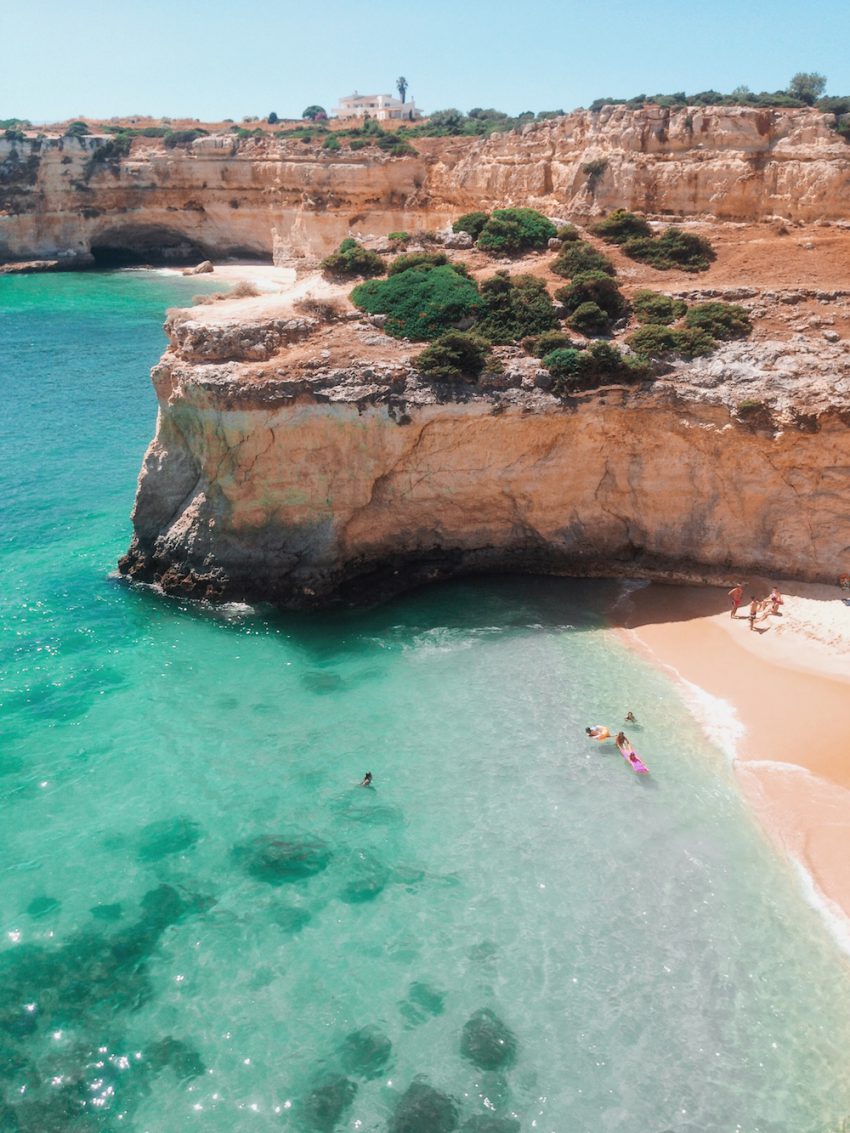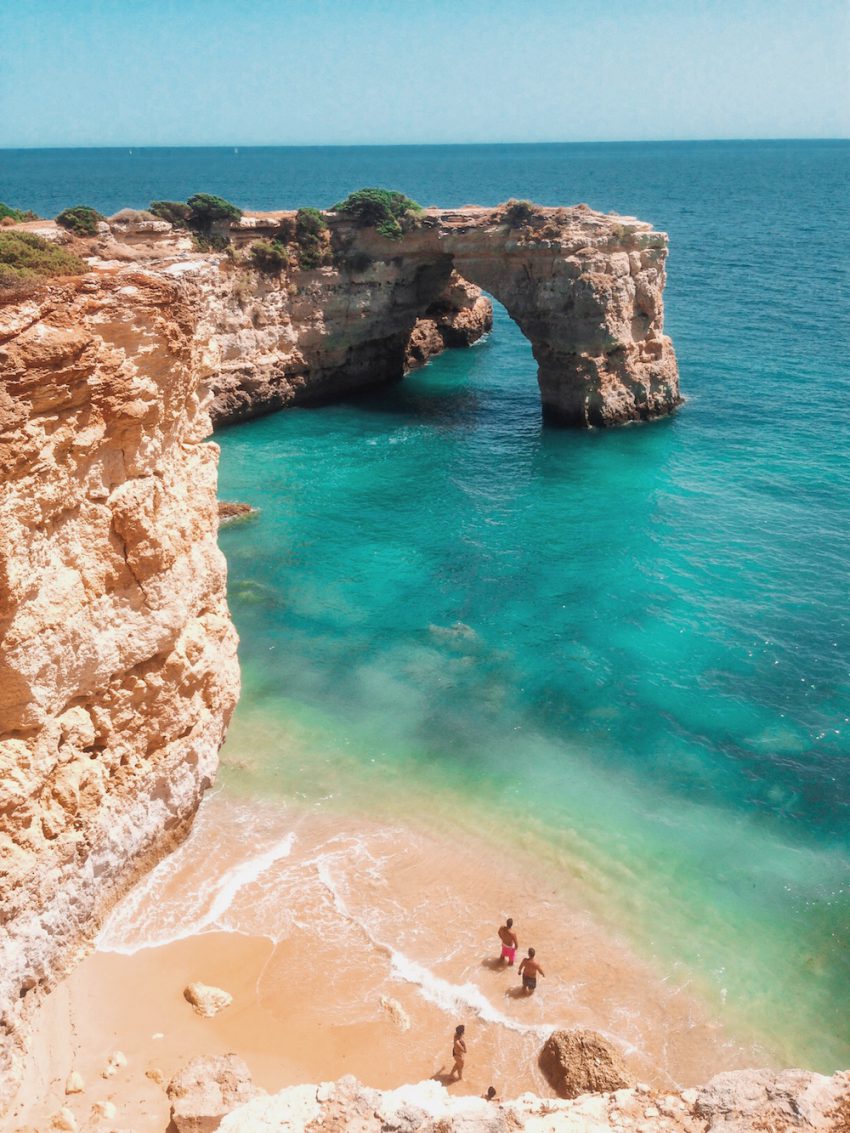 Oops, I think I'm already going on 7 beaches … I knew that I would not restrain myself, there are so many beautiful places is Portugal, but I bet you know some more, don't you? I want to know, what are your beaches Favorite in Portugal? Write in the comments your TOP 5.
Check out some of these beaches and how beautiful Portugal in this small video of my summer.

GIVEAWAY
Now let's get down to business, do you want an HP Sprocket? Well, I have several prizes here to give you!
Join the contest sharing until 8th October your summer photos on Instagram with the hashtag #OMeuVeraoHP
All details here.
Yes, that's it! 🙂 HP will choose the winning photos by awarding them with the following prizes:
1st Place: 1 HP Sprocket Red + 1 HP Envy Photo
2nd Place: 1 HP Sprocket Red
3rd Place: 1 HP Envy Photo
The winners will be announced on HP's Facebook.
In the HP Sprocket you can print the mini photos, but also for the brand-new HP Envy, a multifunction printer specializing in photo printing (A4). Not to mention that some of you are going back to college and a printer would be a great prize, right?
So what are you waiting for?
Good luck to everyone! 🙂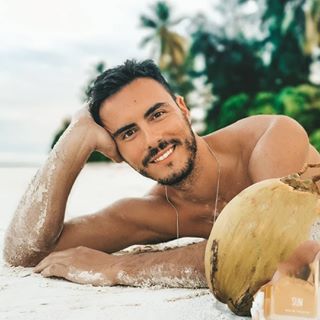 Hi! My name is João Cajuda, I'm a travel blogger from Portugal and founder of this website. In this blog I share my adventures around the world and give you tips about hotels, restaurants, activities and destinations to visit. You can travel through my videos or join my group tours that I organize to selected destinations. Visit my Adventure Travel Agency LEVA-ME and join one of my journeys!