The Glass House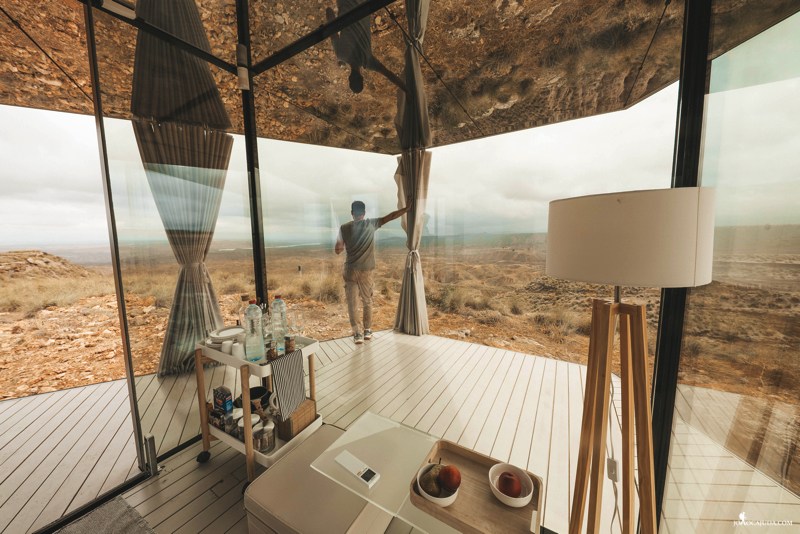 I decided to take the road and drive to the south of Spain to one of the most inhospitable places in the Iberian Peninsula, the Gorafe desert. Obviously, it was not only the desert who made me go on this adventure, the main goal was to spend a few days in an incredible glass house designed by Ofis Architects, a pioneering project where the main protagonist is the glass of Guardian Glass.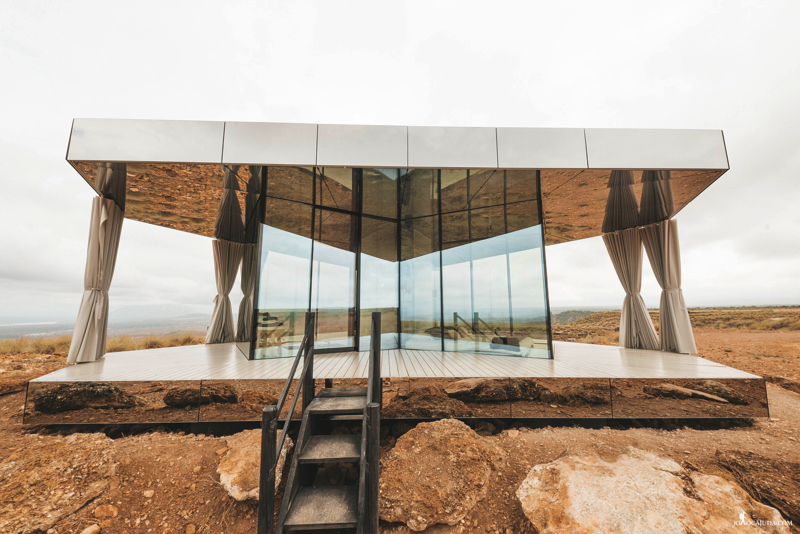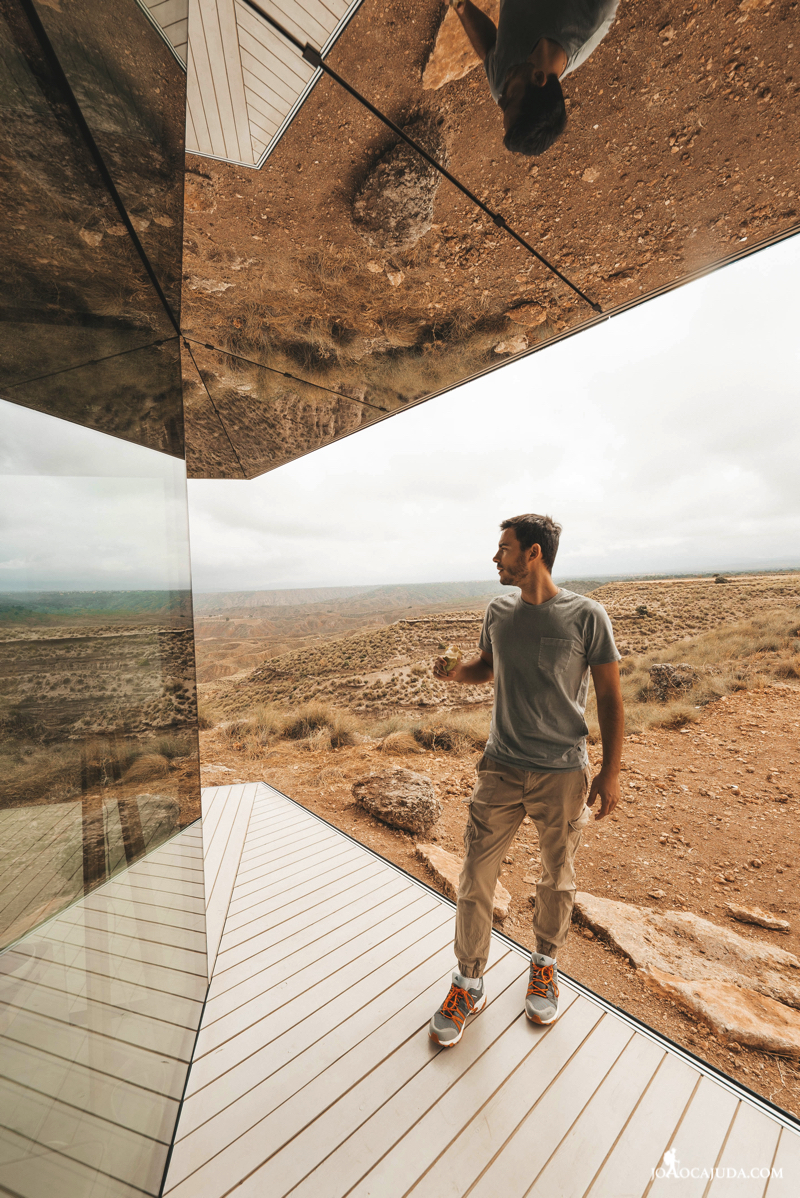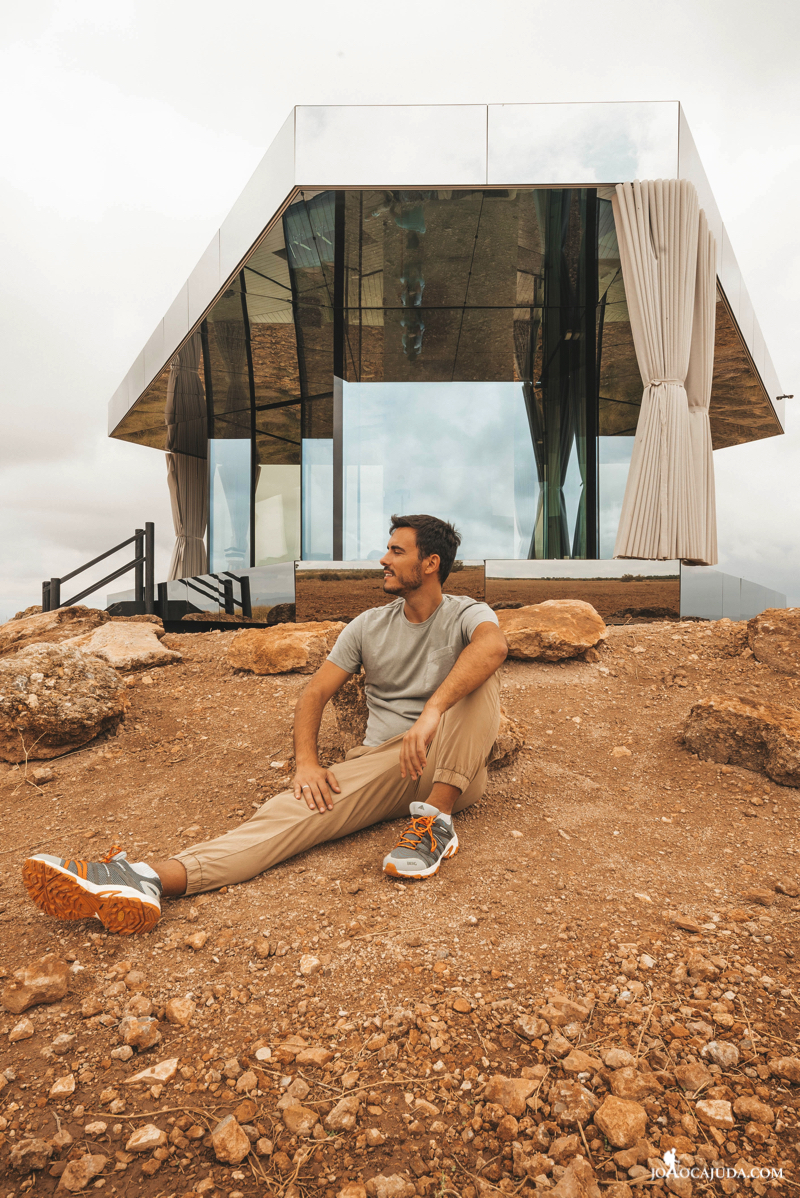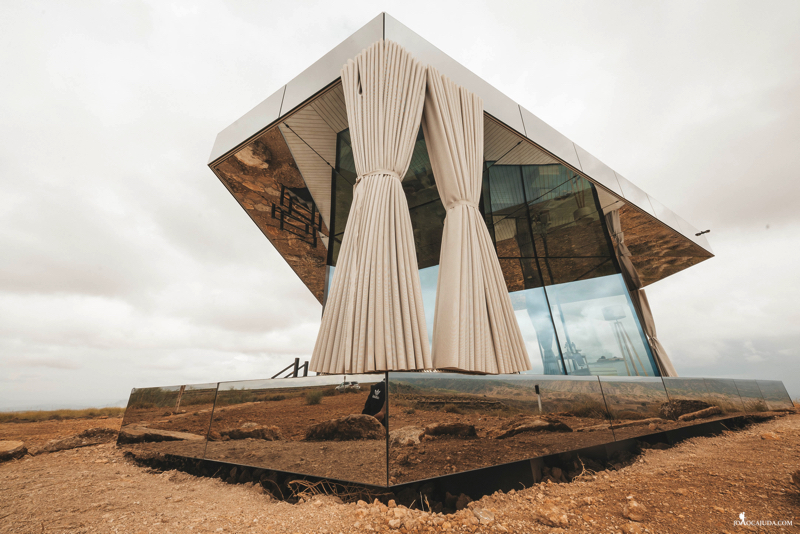 The "house of the Desert" is located in the middle of the desert mountains, about 5km from the small village of Gorafe. In order to get there. From Lisbon it is approximately an 8 hours journey, but you can fly to Granada and rent a car there (than 1 hour driving). Despite being far from civilization, "The House of the Desert" is self-sufficient, sustainable and respect the environment. It has solar panels on the
coverage and generates enough energy to self-sustain as well as a reservoir of water. The house also has free internet available.
From its exterior it is possible to observe its futuristic design, it almost looks like a spaceship landed here. Its interior has been designed to be functional, divided in three spaces, a living room with a kitchen counter, a bathroom with bath and sanitary are, and a bedroom, completing the 20m2 of the house. The whole house is made in glass and mirrors, allowing a panoramic view of the magnificent mountains of the desert.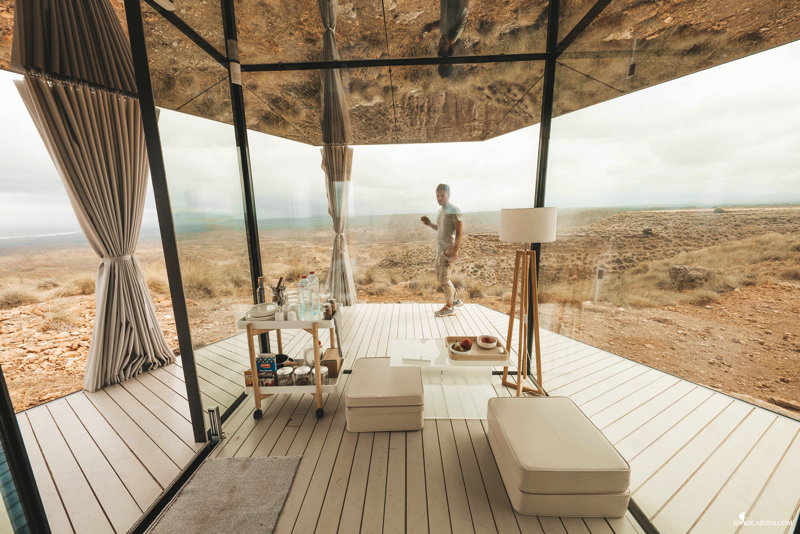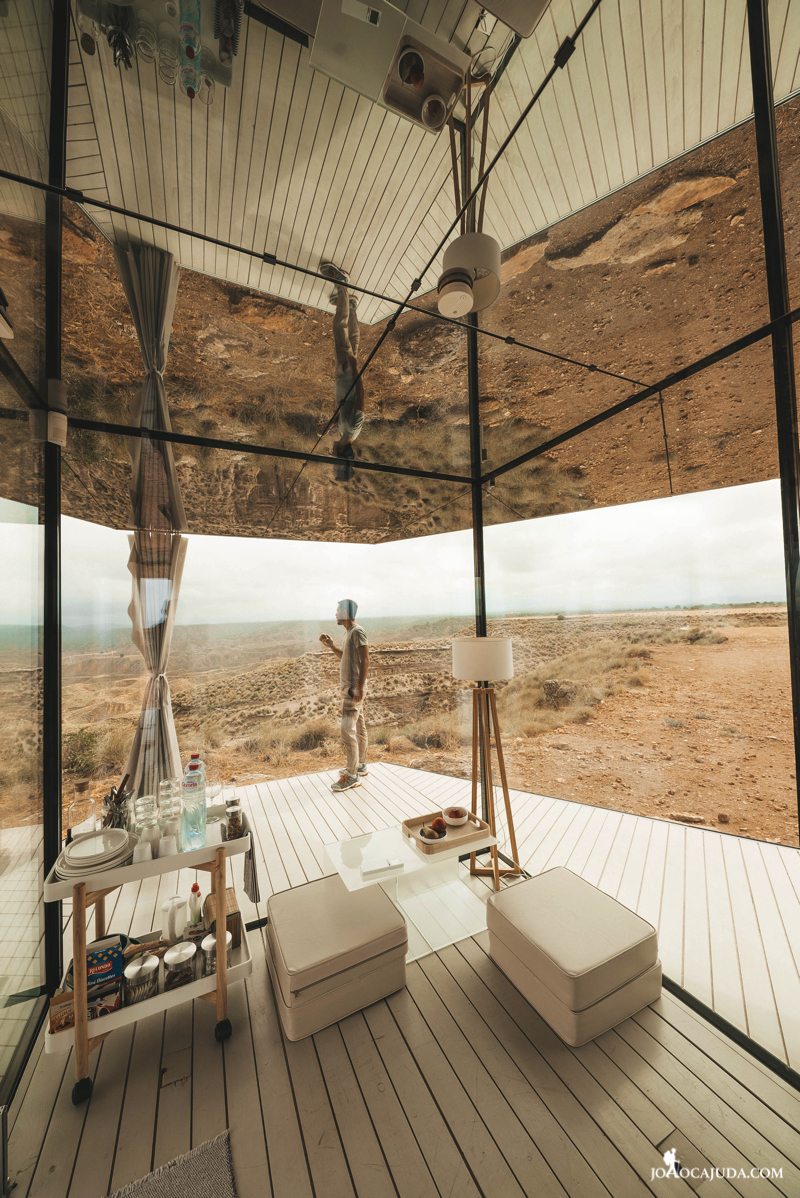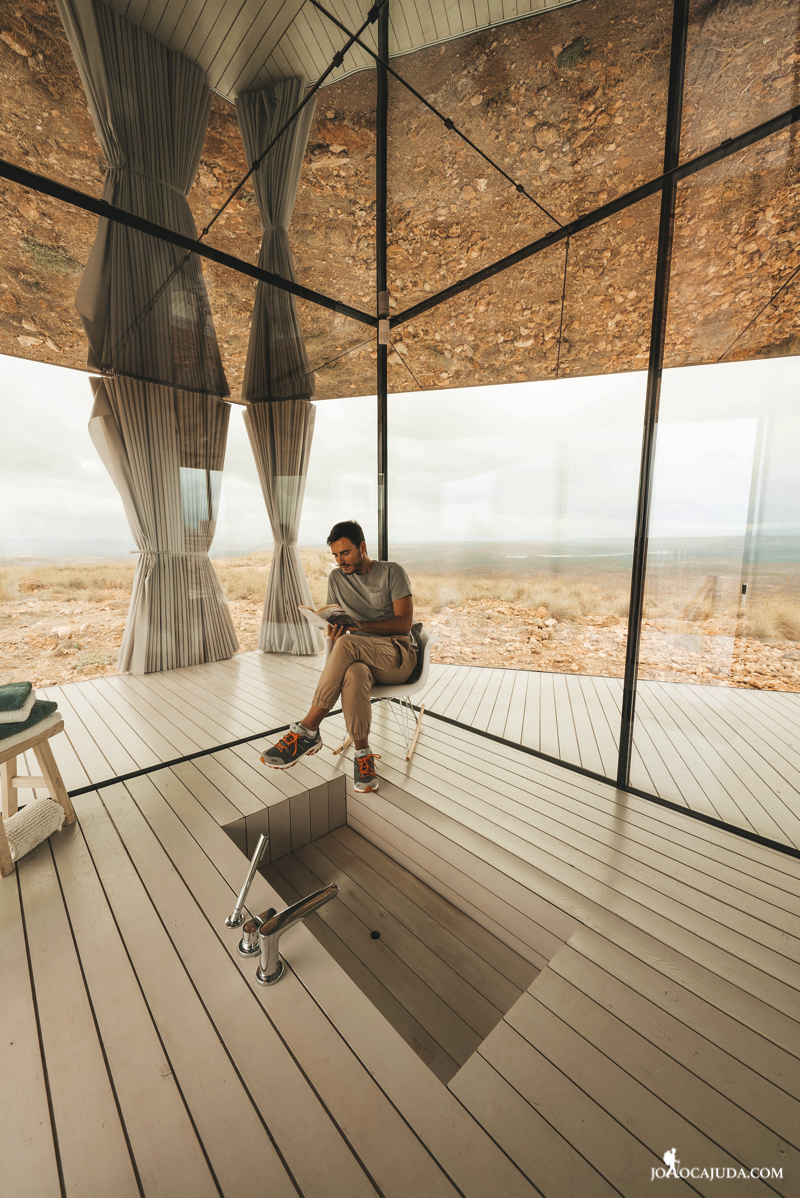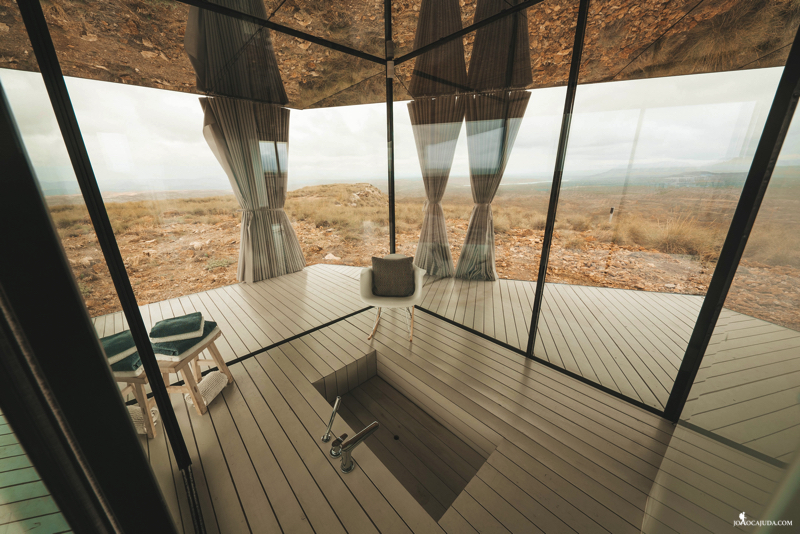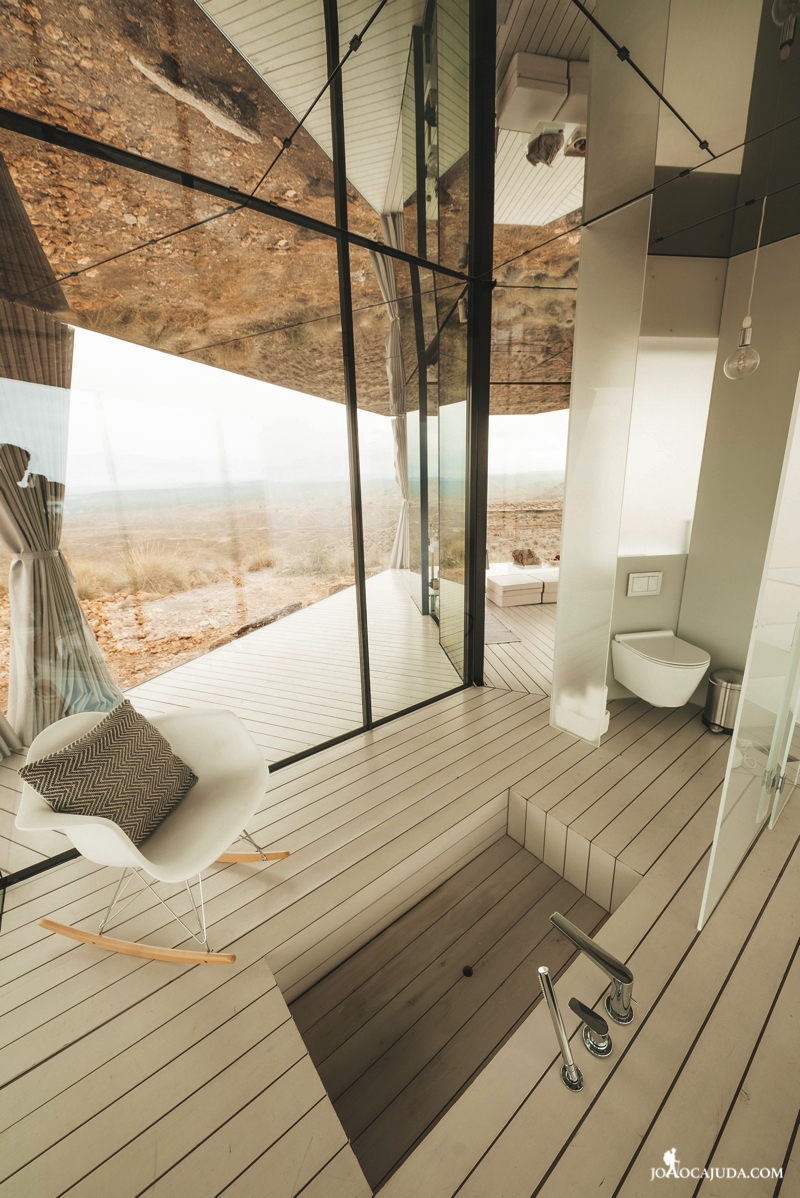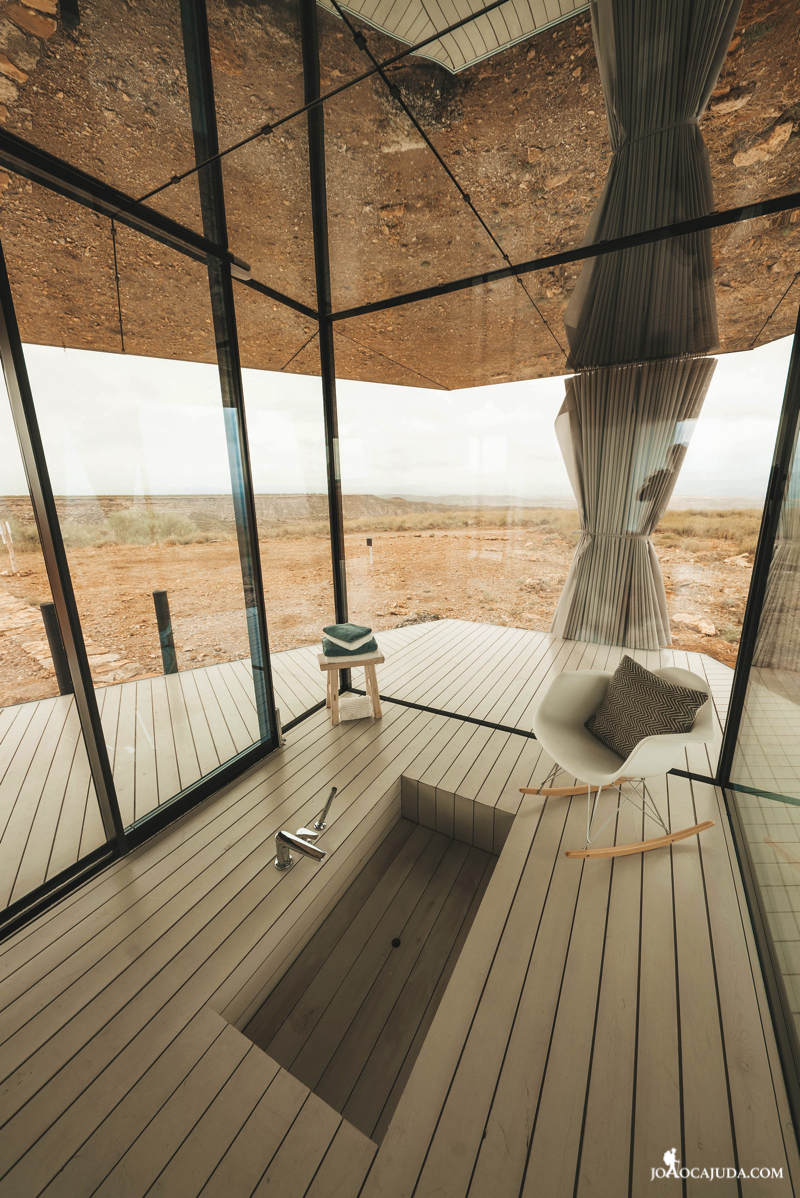 But why was this house built in a place with such different temperature range? To show the quality and the benefits of Guardian Glass. Although the house is all made in glass, the interior is very comfortable with a temperate temperature either on cold winter nights or on summer hot days where temperatures can go up to 45 ° C. It is a challenge against nature to show that a glass is capable of isolate your house from adverse conditions, and indeed it is true, during my stay the temperature inside was always pleasant, and the glass was very resistant, no noise at all, even though outside was raining a lot and very windy.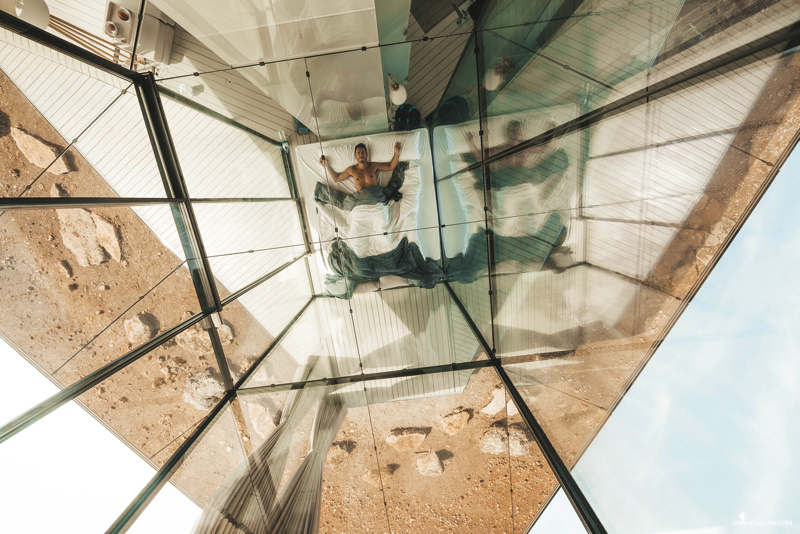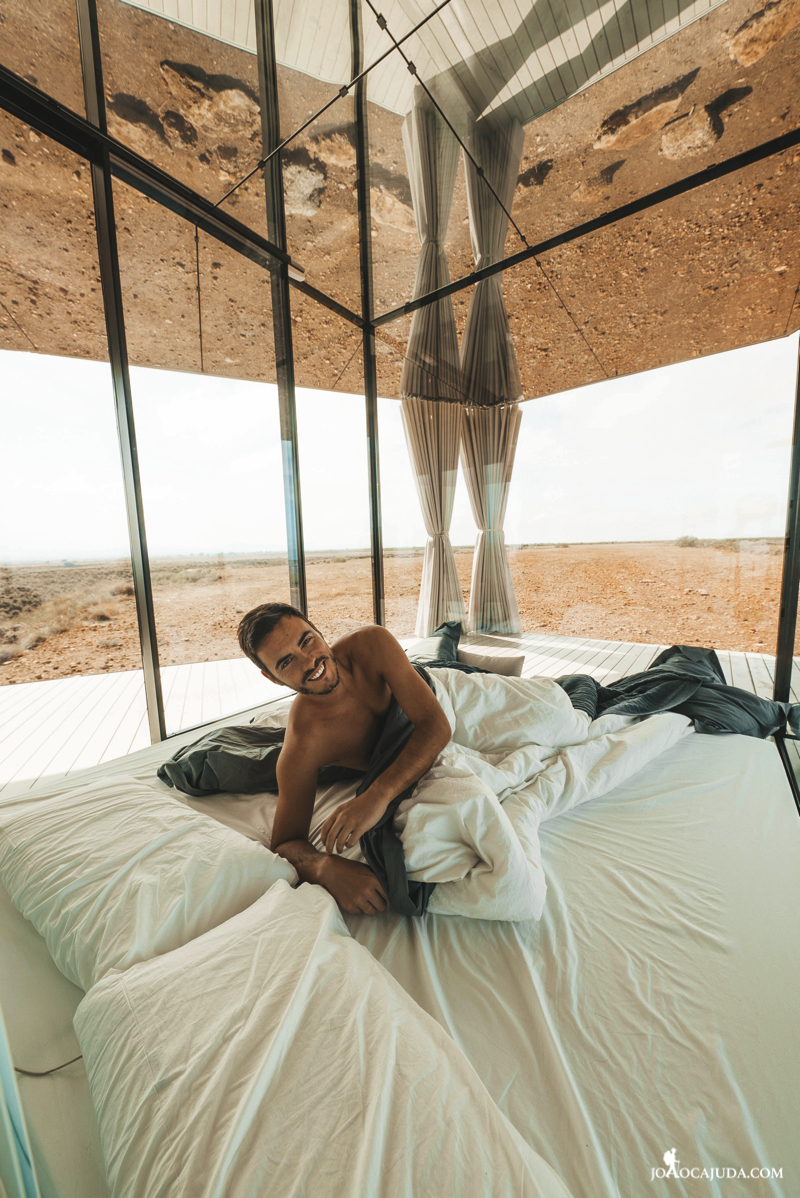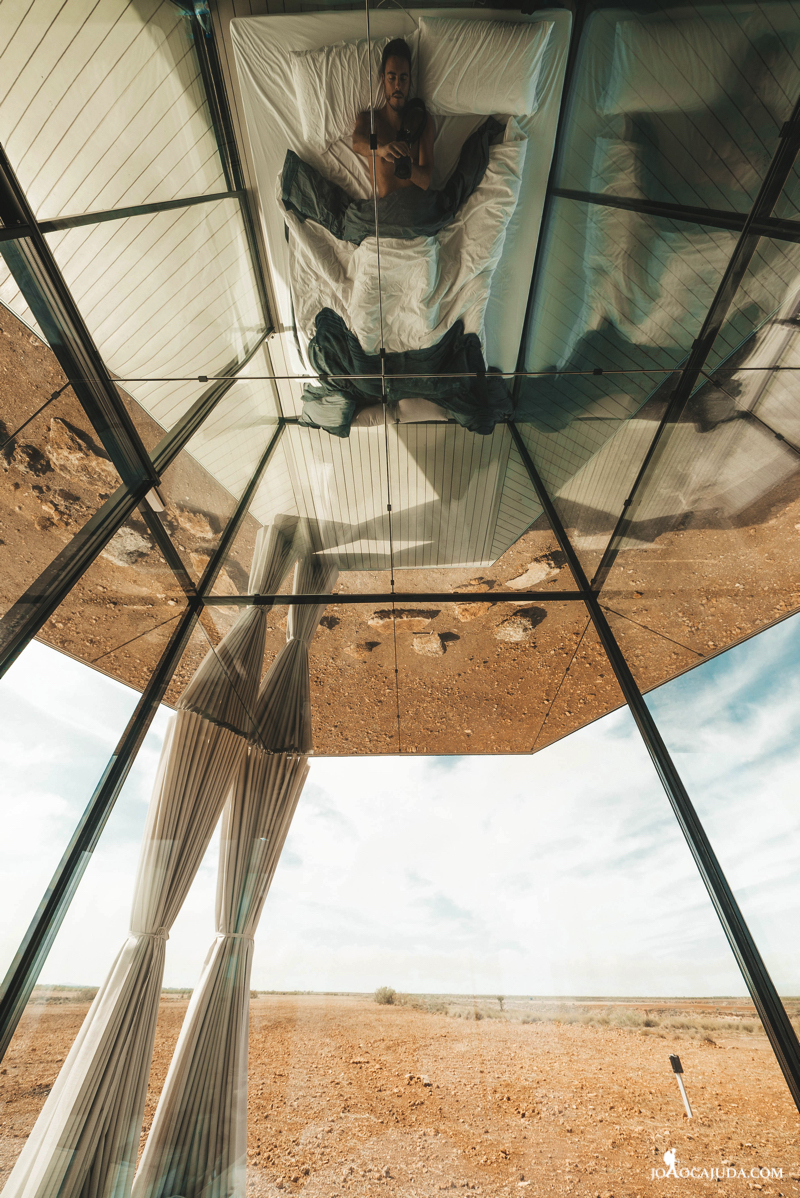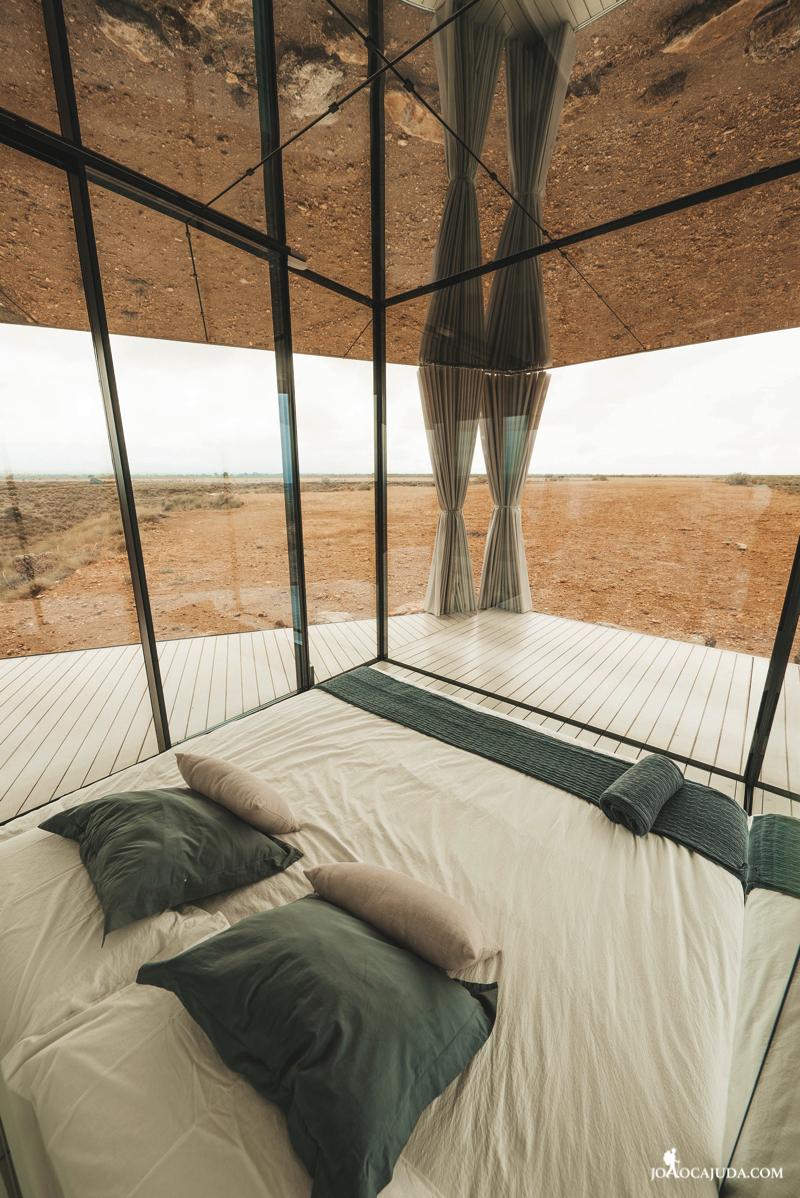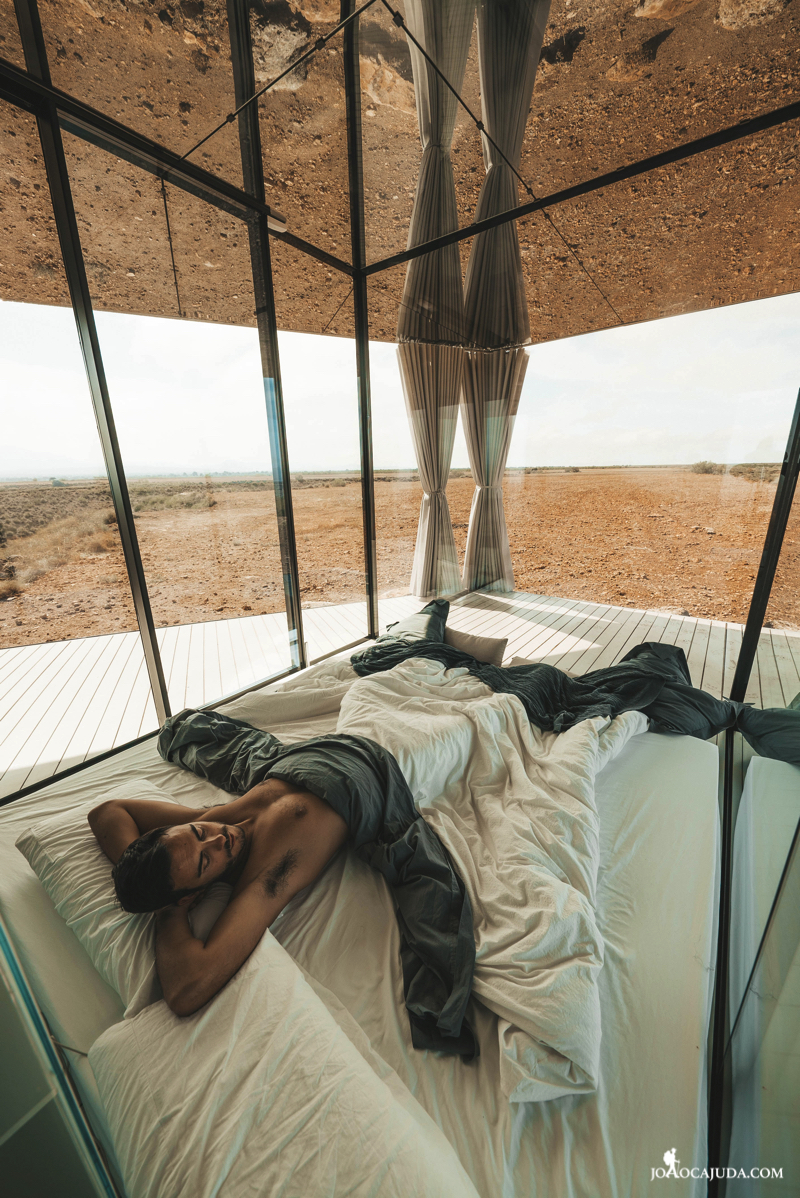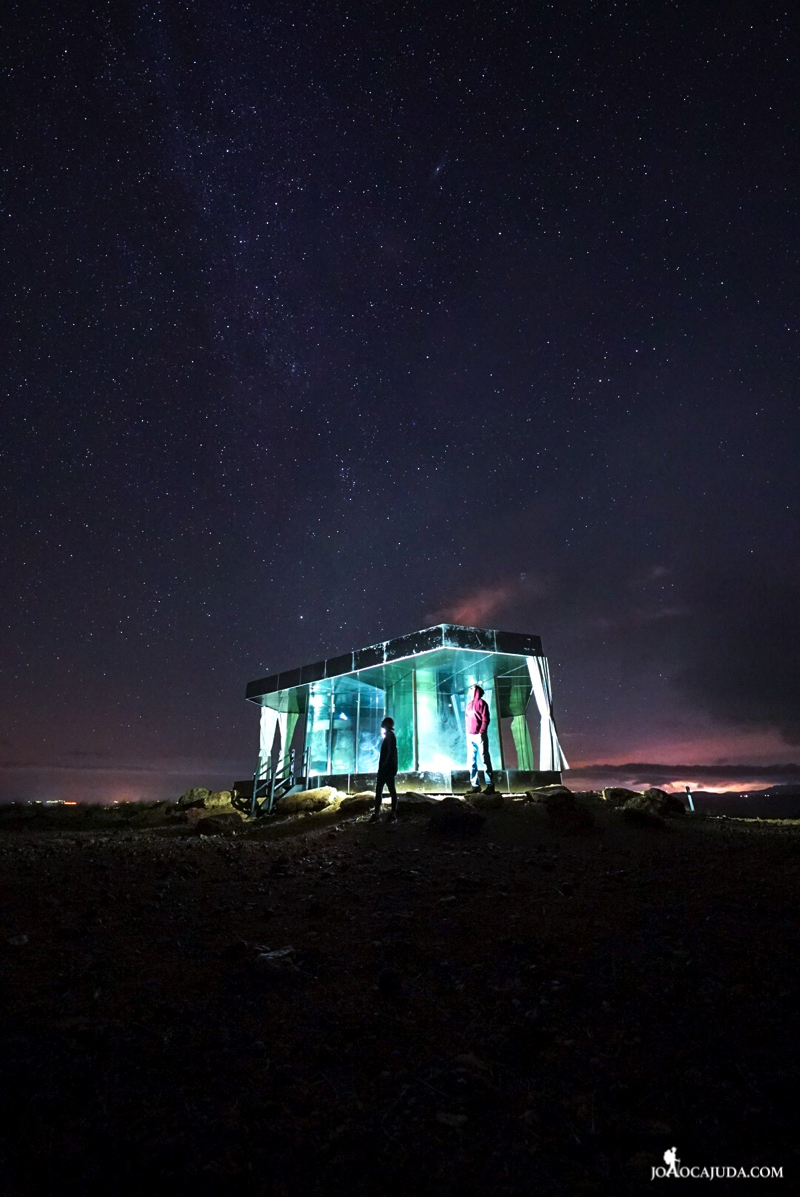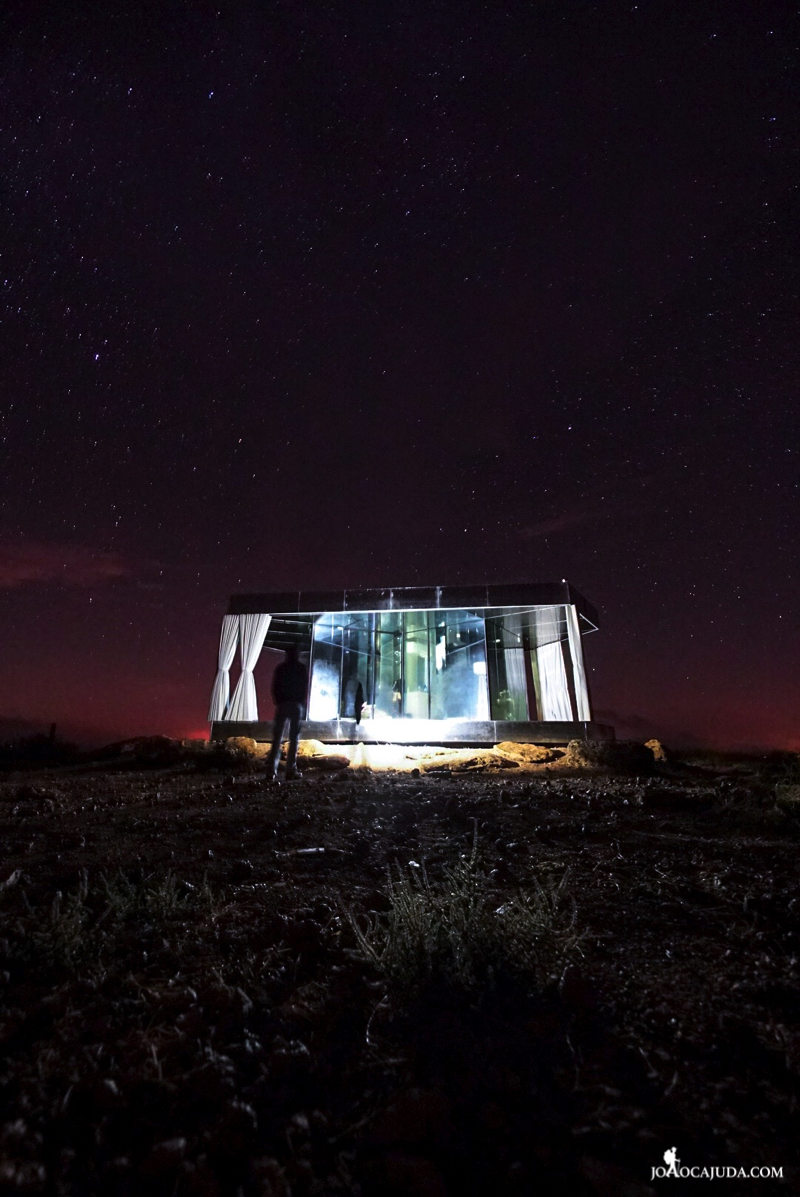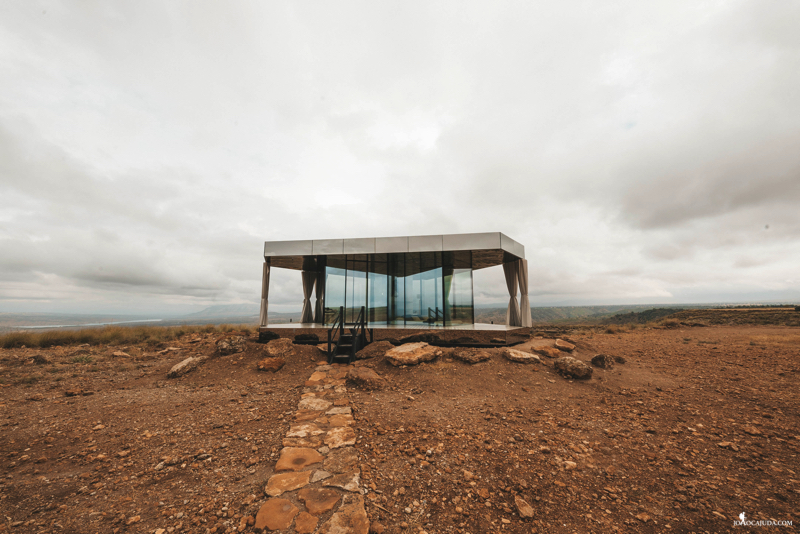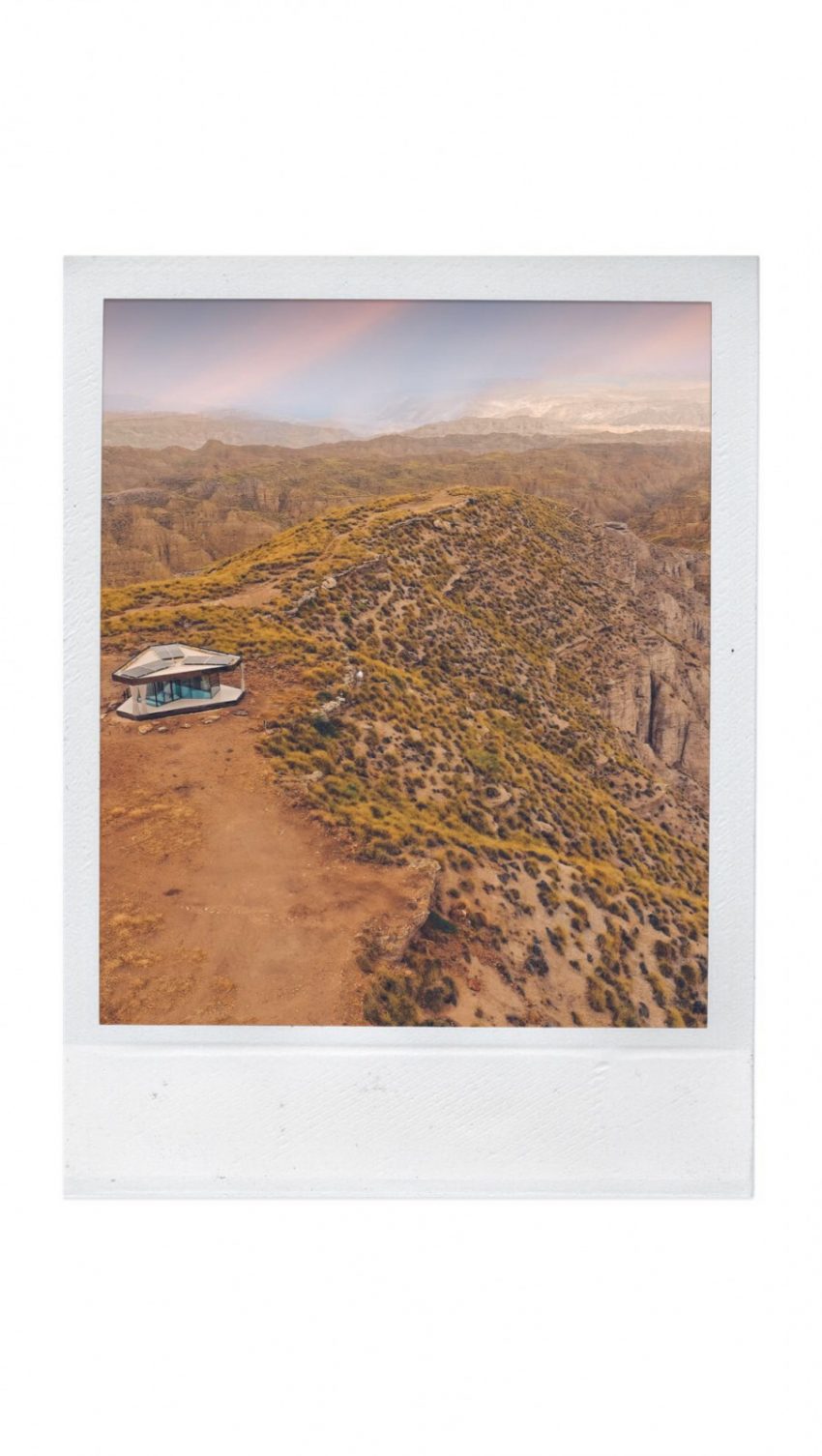 I was fascinated by the beauty of the house, by the quality of the glass, and with the indescribable beauty of the surrounding landscapes. I also loved getting to know the village of Gorafe, its people and the famous grotto houses. I had the opportunity to eat at the "Casa Juana" restaurant and watch a flamenco show I will never forget. You can also take a hike in the trails around the area or visit the beautiful town of Guadix just 20km away. I totally recommend you to have an experience like me in this region of Andalusia… How?! You can also book your stay in the "House of the Desert", a peaceful Oasis and a refuge for those searching for some relaxing days rest in contact with nature, completely isolated from the rest of the World, yet very comfortable.
To book and to know more information about the house visit their website: www.acasadodeserto.pt
COMMENTS